CARNEGIE MELLON UNIVERSITY
INNOVATION WITH IMPACT
Over a two decade+ period of creative collaboration with multiple organizations at Carnegie Mellon University (CMU), W|W produced impactful communication pieces that helped raise the profile of the University, raise $1 billion, and recruiting more students (than ever before) while organically developing the institutional brand.
When W|W started designing formative marketing components for CMU, the university was struggling to articulate its brand essence - what made CMU special, unique, and different than other top-tier universities. As W|W overhauled the Undergraduate Admission recruitment marketing materials (viewbook, search, travel, website, newsletter), the narrative that surfaced resonated with the client, and more importantly with prospective students fitting targeted personas. Through this process W|W successfully helped CMU leverage how its unique arts + sciences composition truly delivers Innovation with Impact. W|W also found opportunities to introduce some personality (that was missing) from existing university branding via humor, wit, nostalgia, and Tartan pride.
W|W partnerships with Carnegie Mellon organizations have included: Undergraduate Admission, Institutional Advancement, College of Fine Arts, School of Music, School of Drama, Qatar Campus, School of Computer Science, Language Technology Institute, Integrated Innovation Institute, Master of Software Engineering, Block Center, Information Networking Institute, Tepper School of Business, among many others.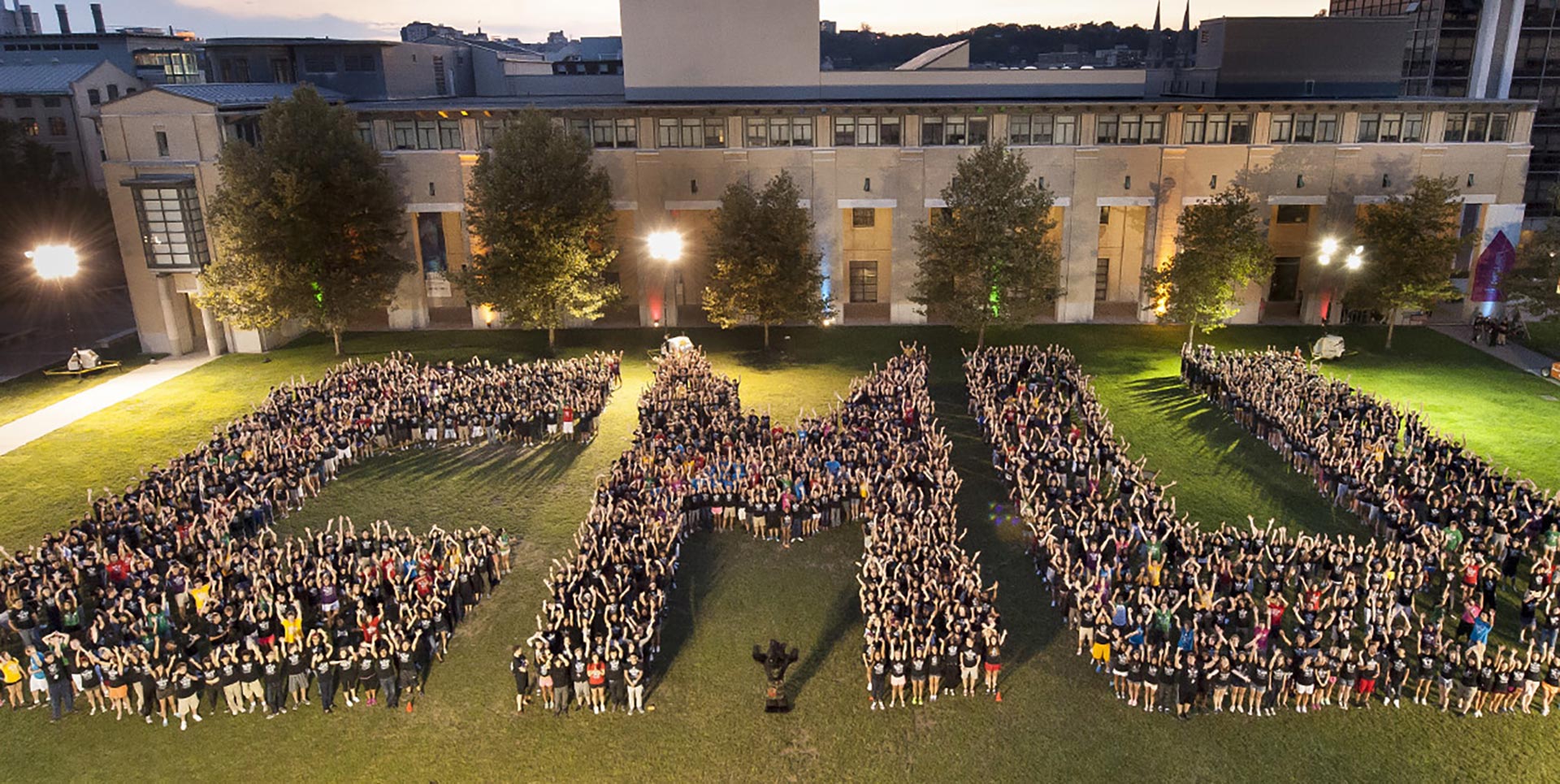 UNDERGRADUATE ADMISSION
Over the course of its tenure, CMU has been the birthplace of innovation. From small sparks of inspiration, these big ideas have grown to shape our world. Continuing its longstanding history of creative collaboration and raising the bar in recruitment marketing, Carnegie Mellon Undergraduate Admission hired W|W to design its formative communication vehicles for over 15 years. For the website, W|W combined a compelling design & user interface with a robust SEO/search strategy (within the client's organic content) to ensure that its audience found what they wanted via search.
The CMU Admissions website was powered by BlokBlok CMS, a Ruby on Rails + Javascript content management system, and embraces responsive design to ensure a positive user experience across devices, including mobile and tablet. The print marketing materials (search, travel, viewbook, event/visit) were not only award-winning but successfully recruited record numbers of quality applicants of the right mix and helped ensure matriculation levels were above targets.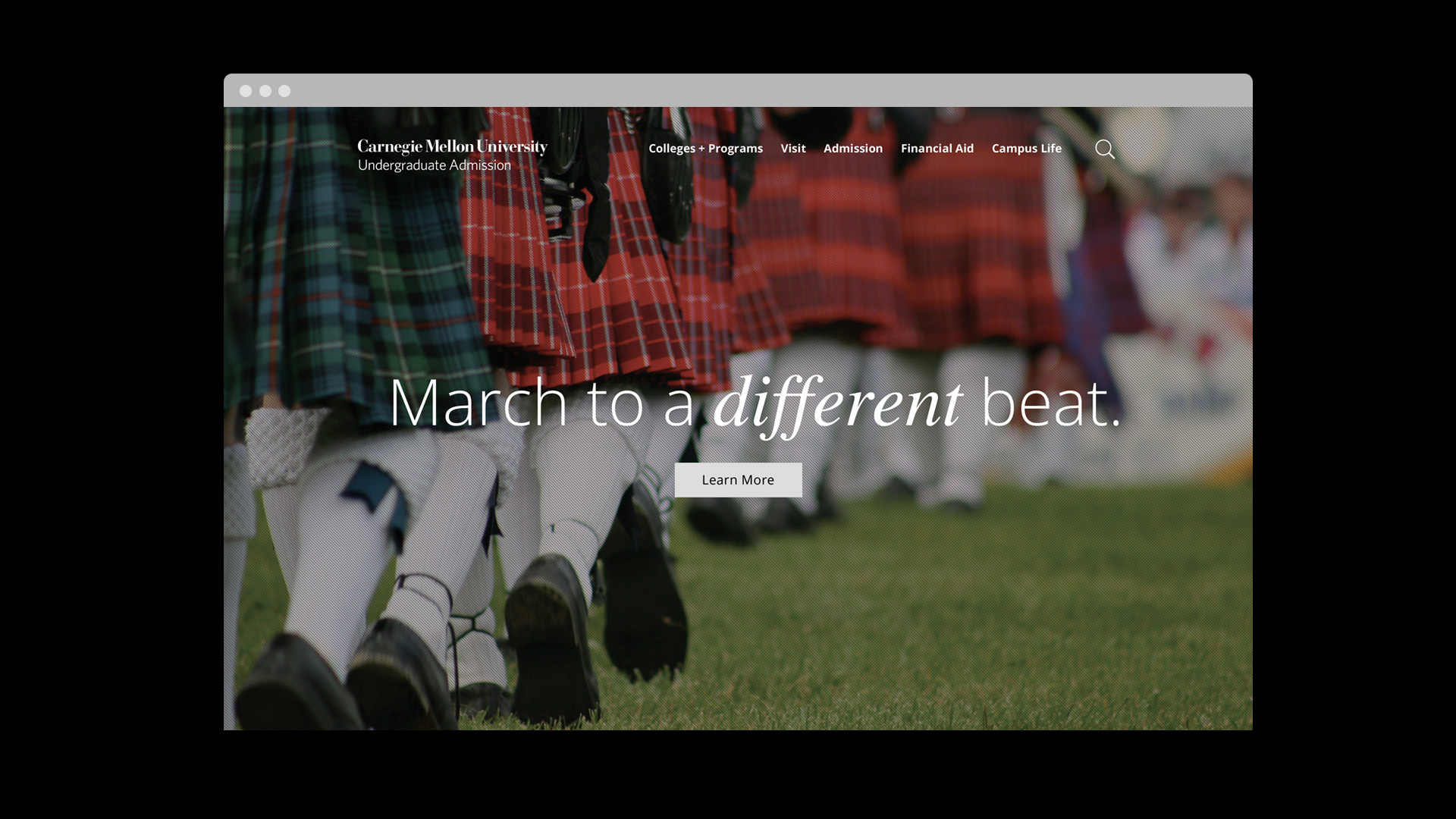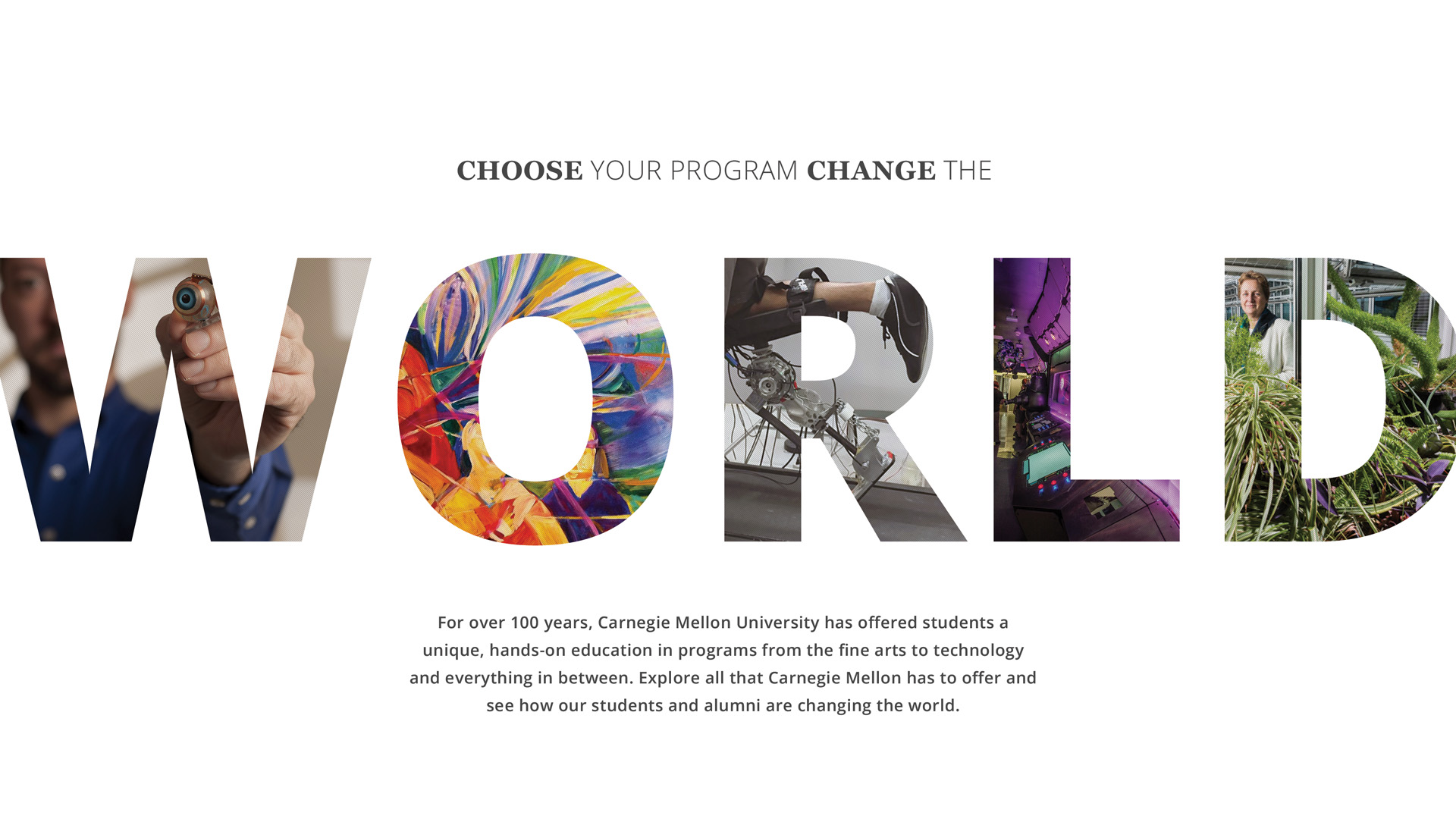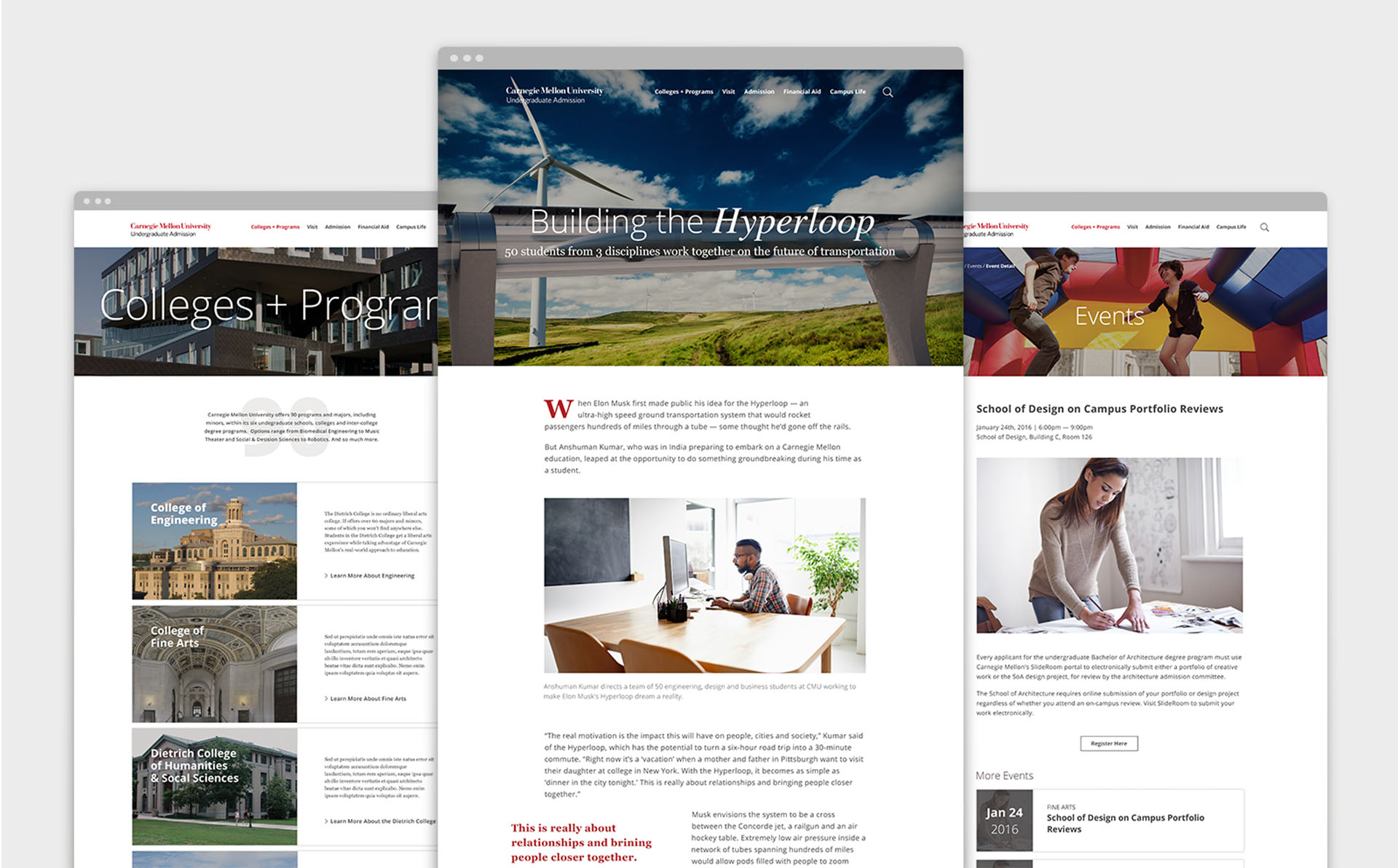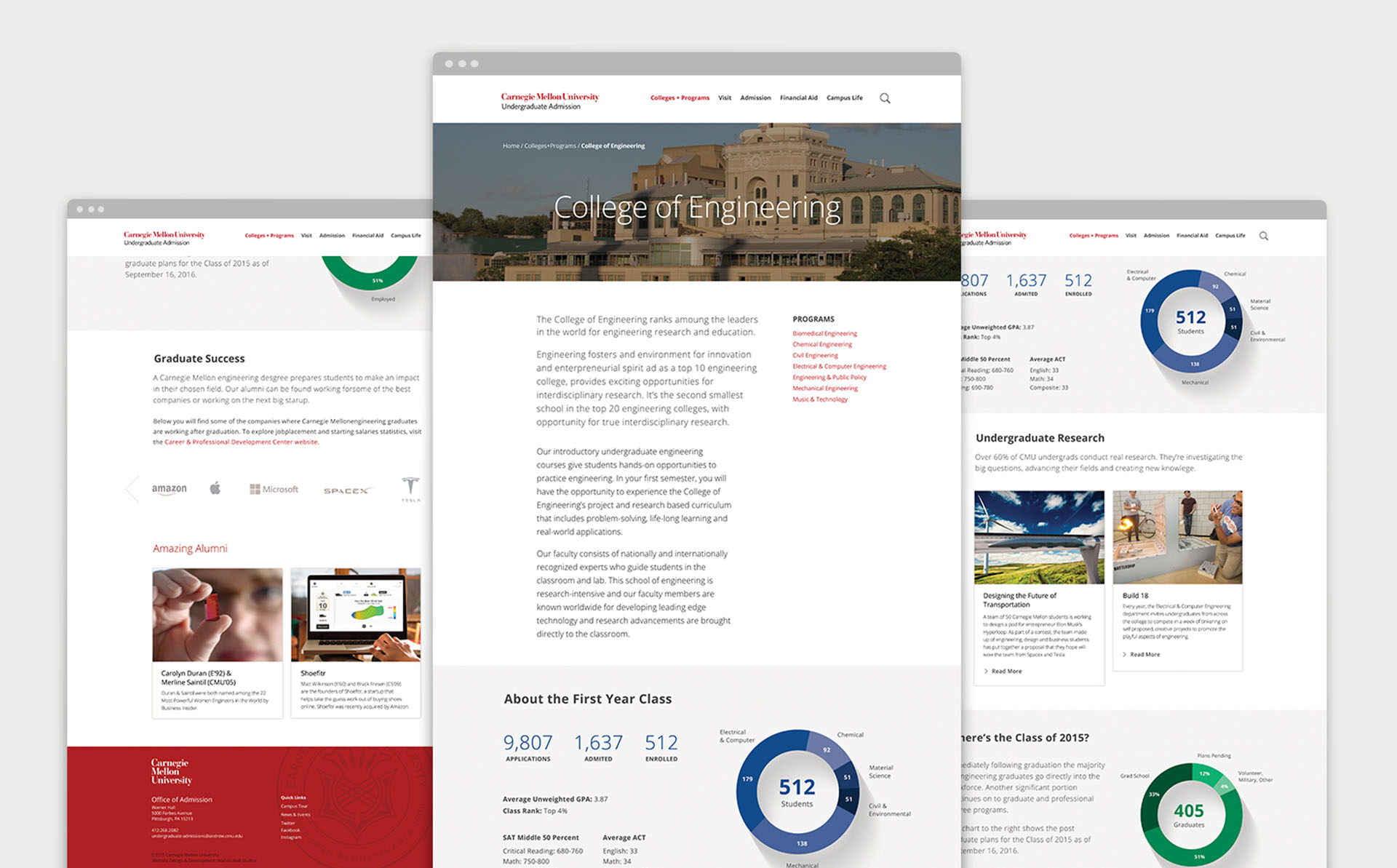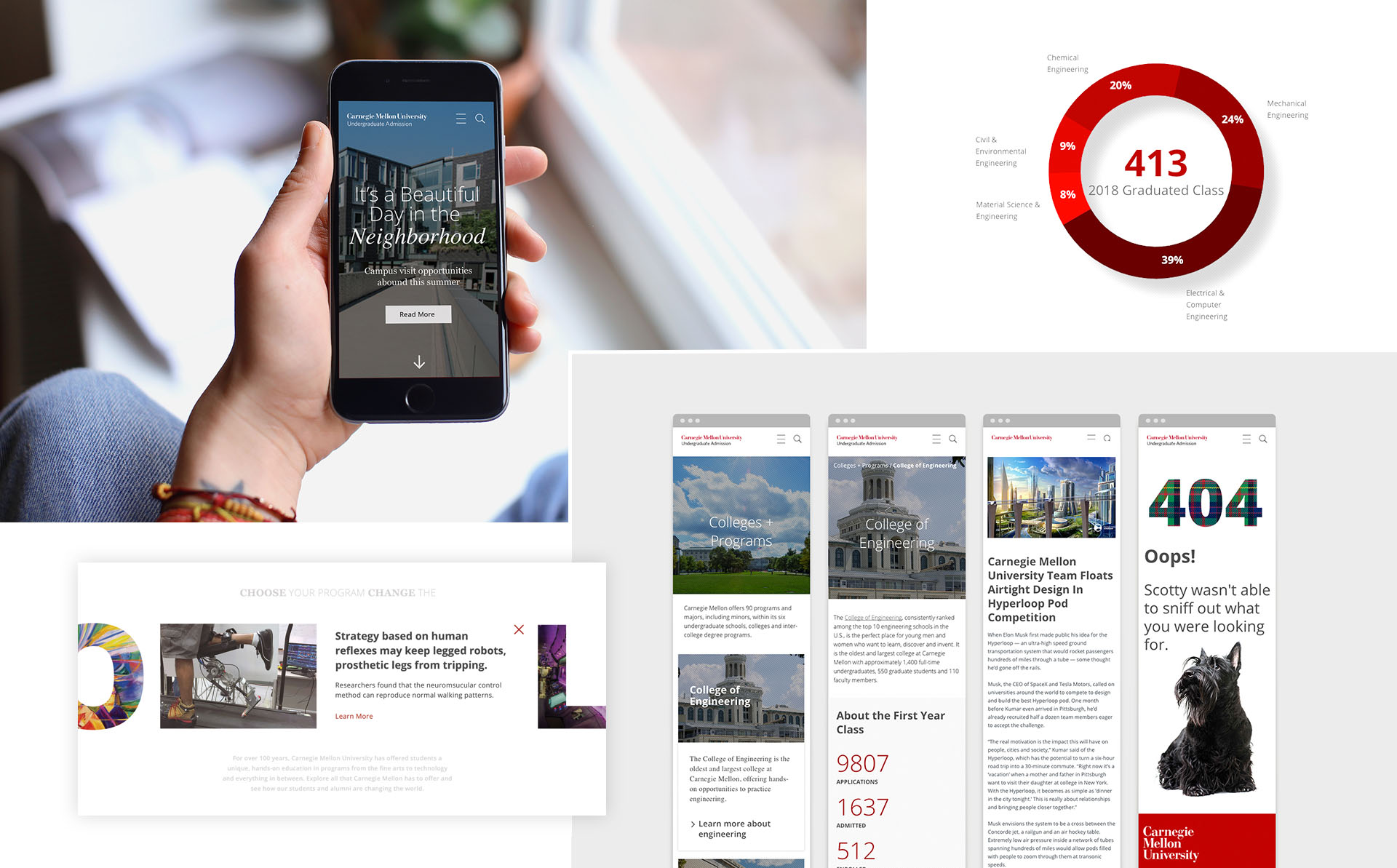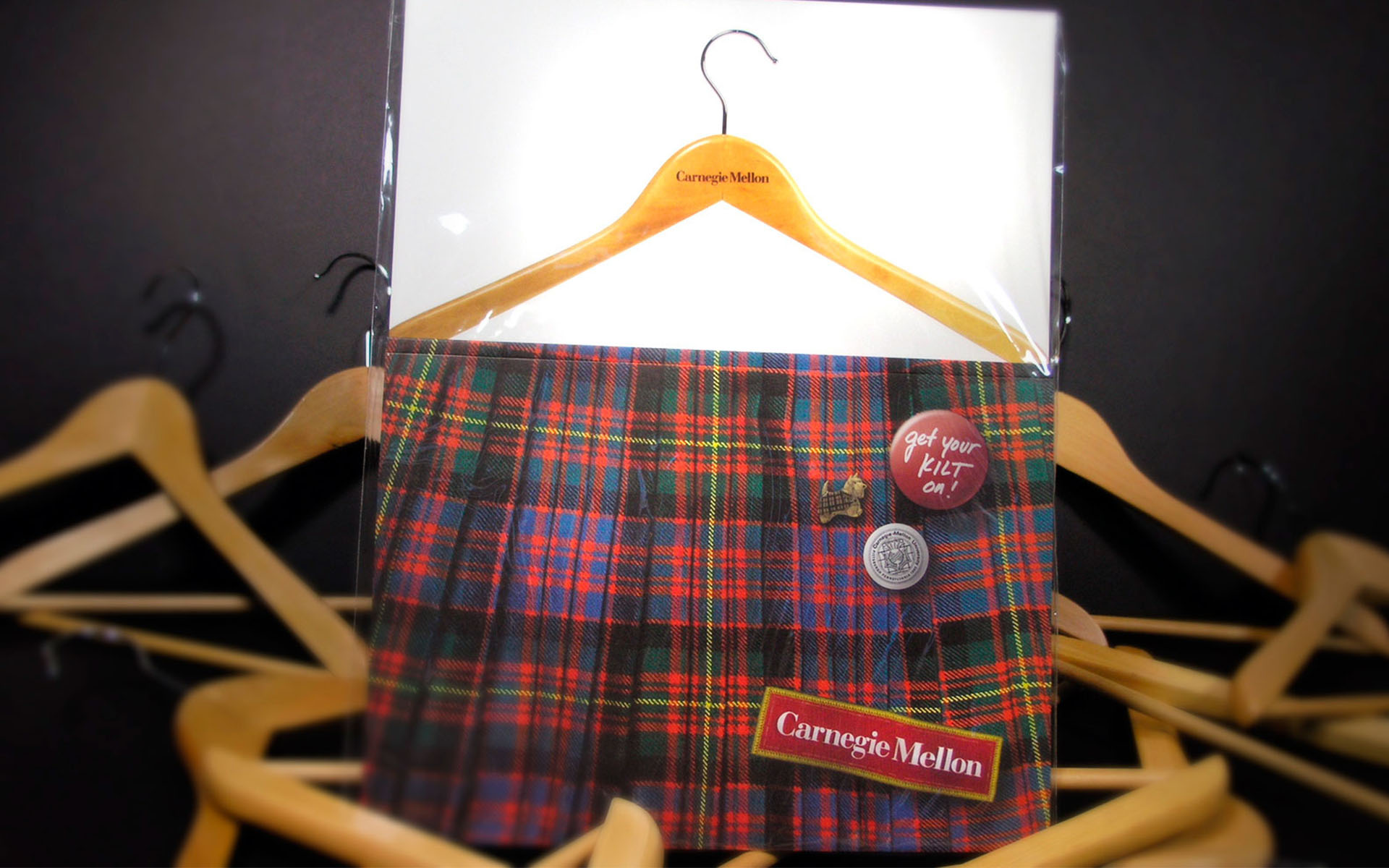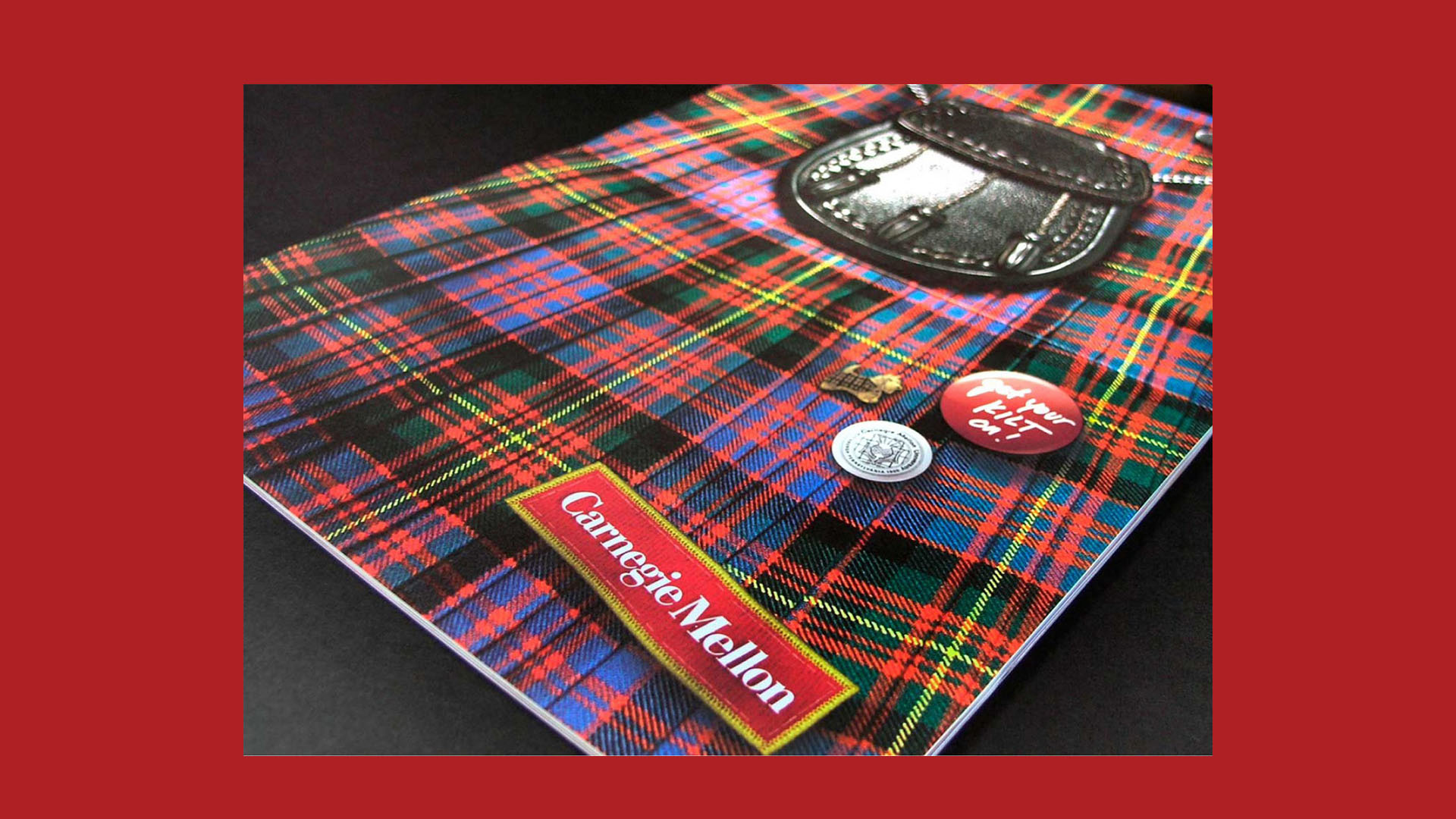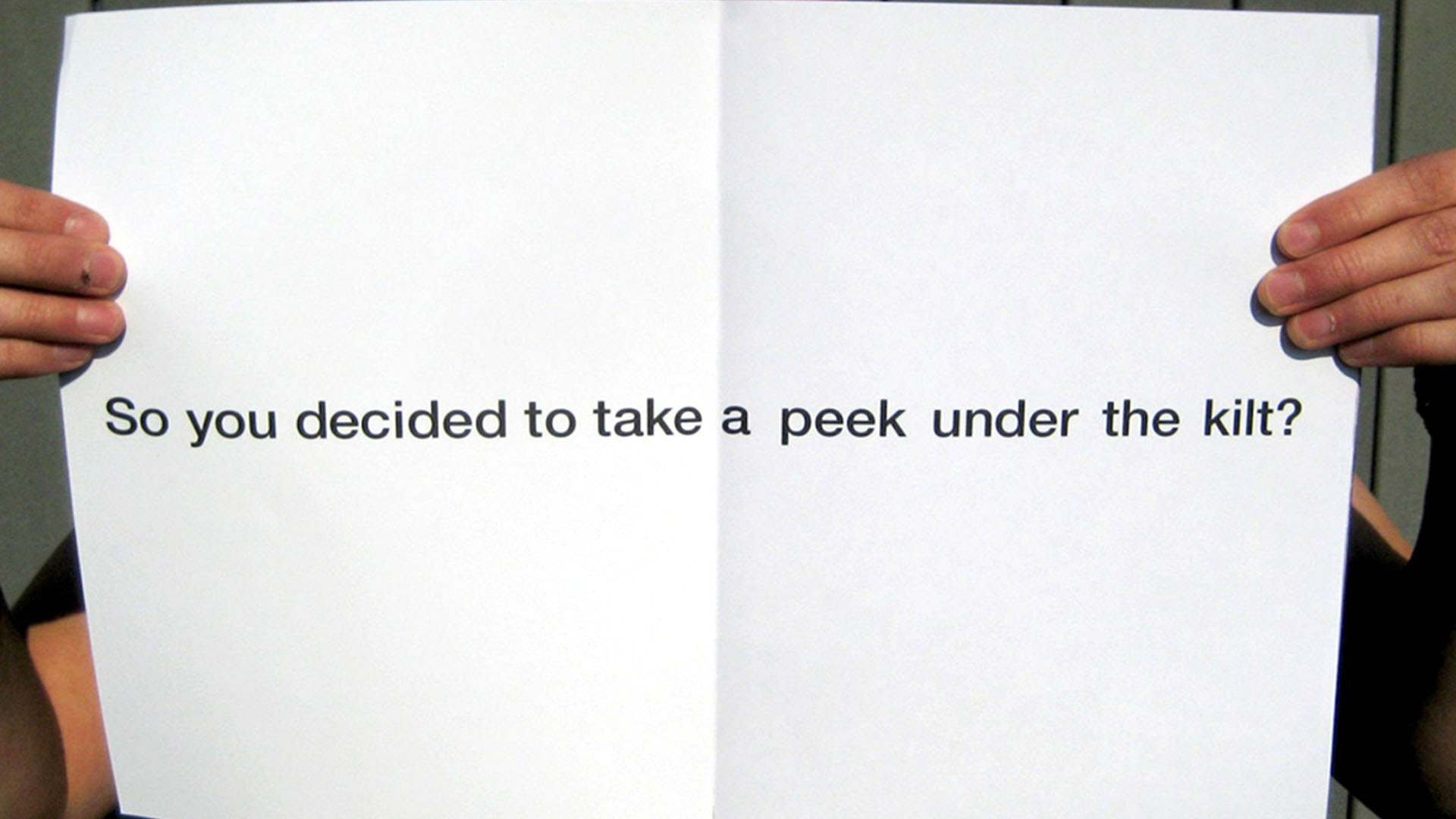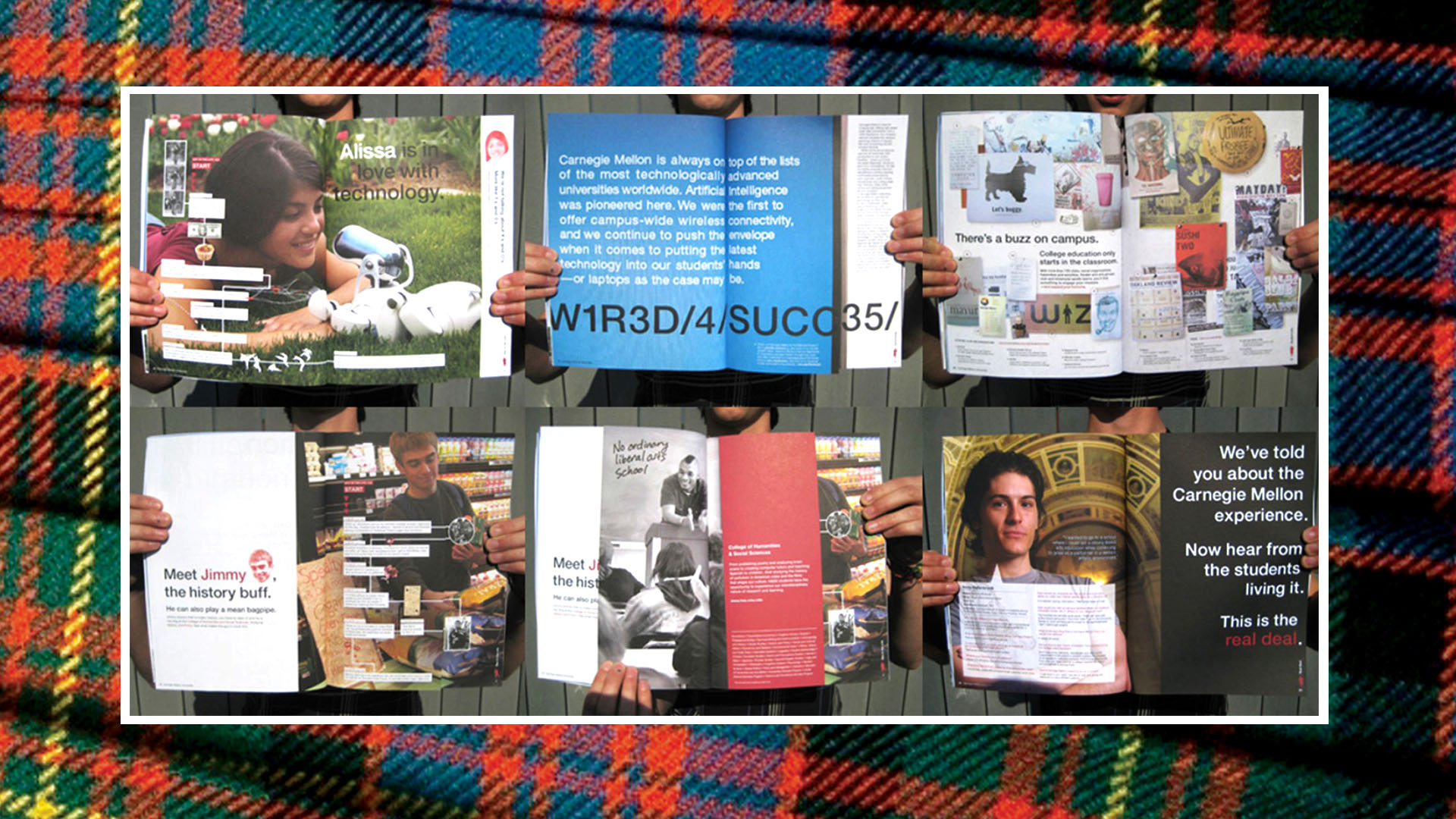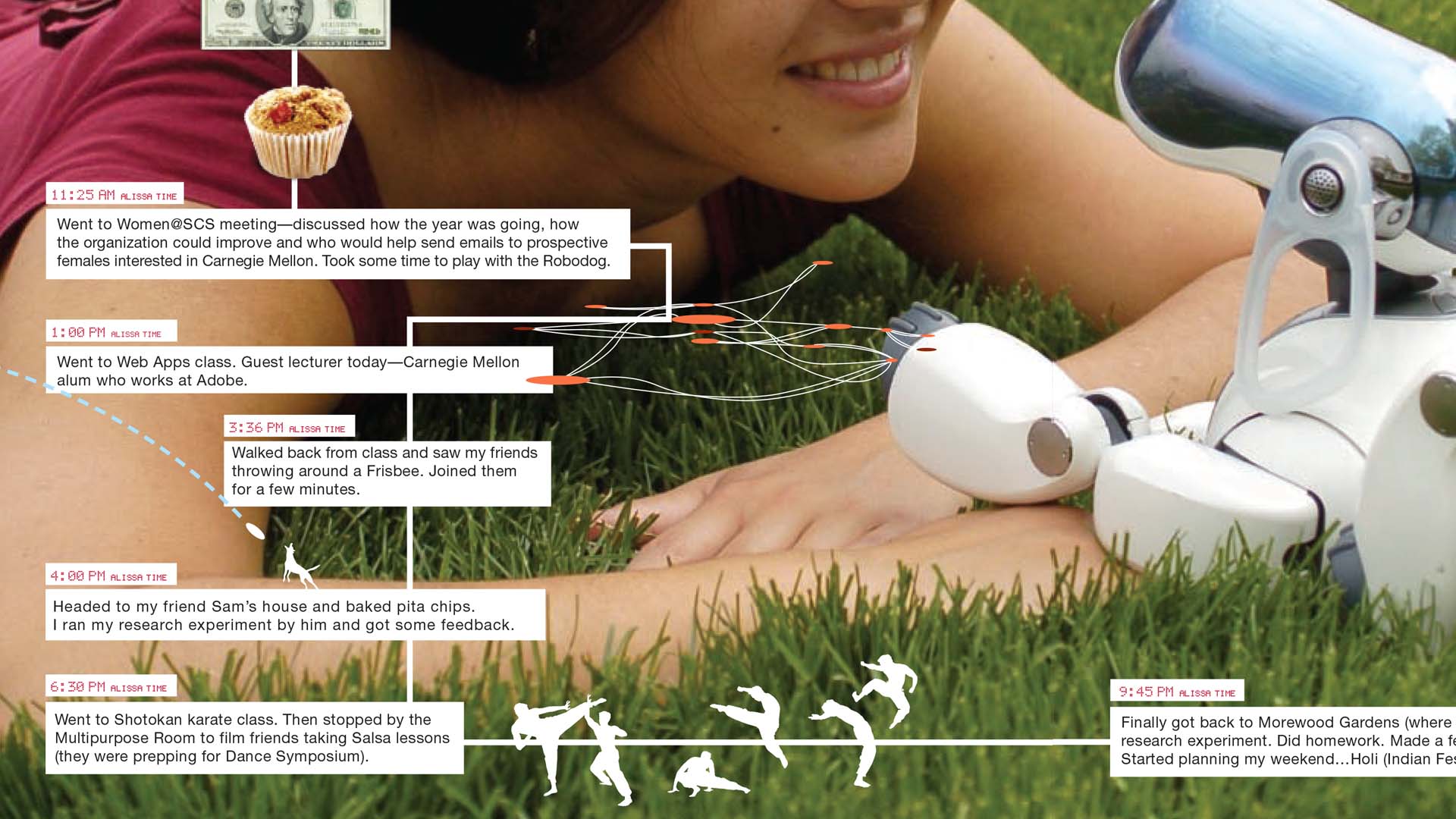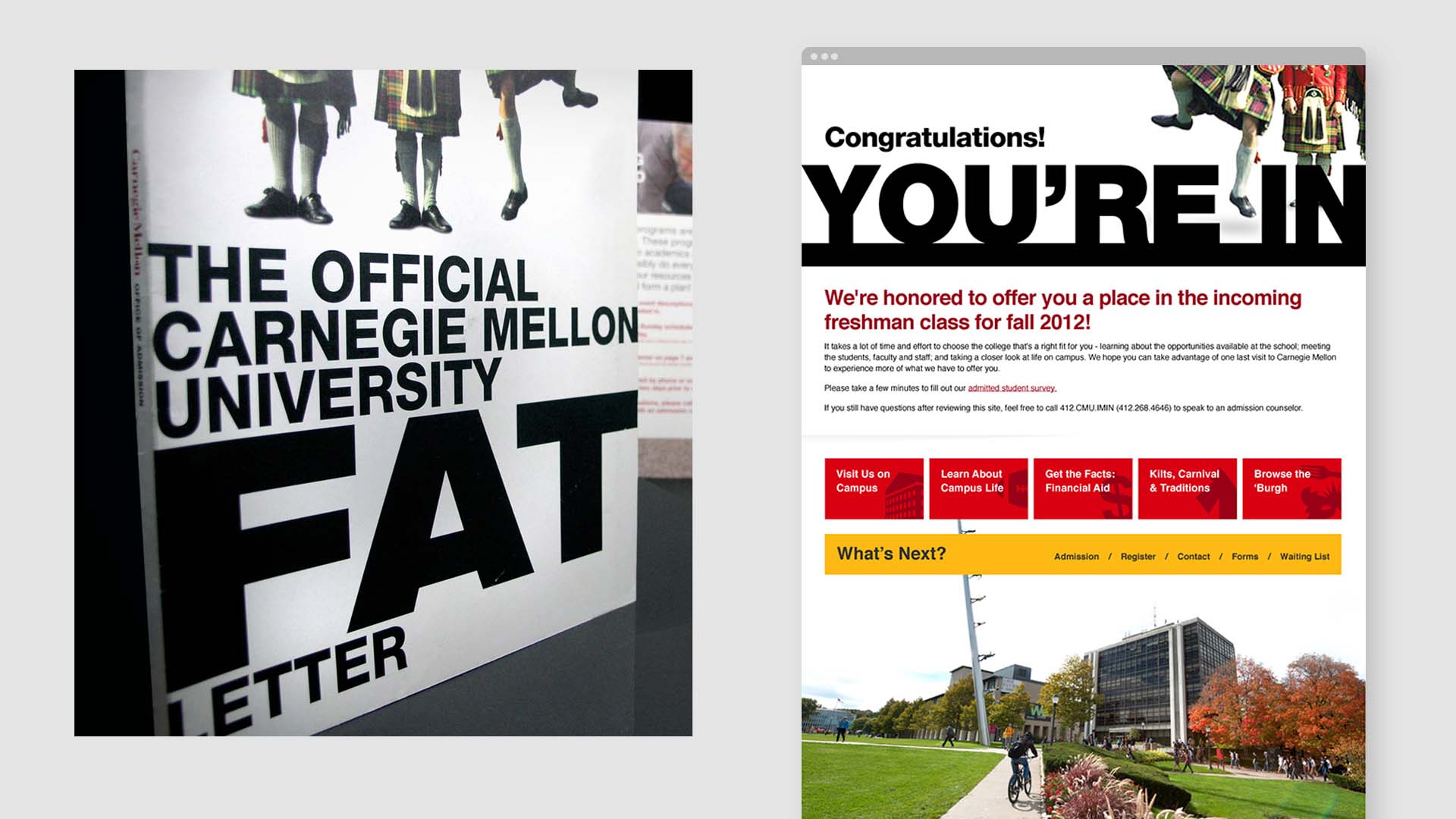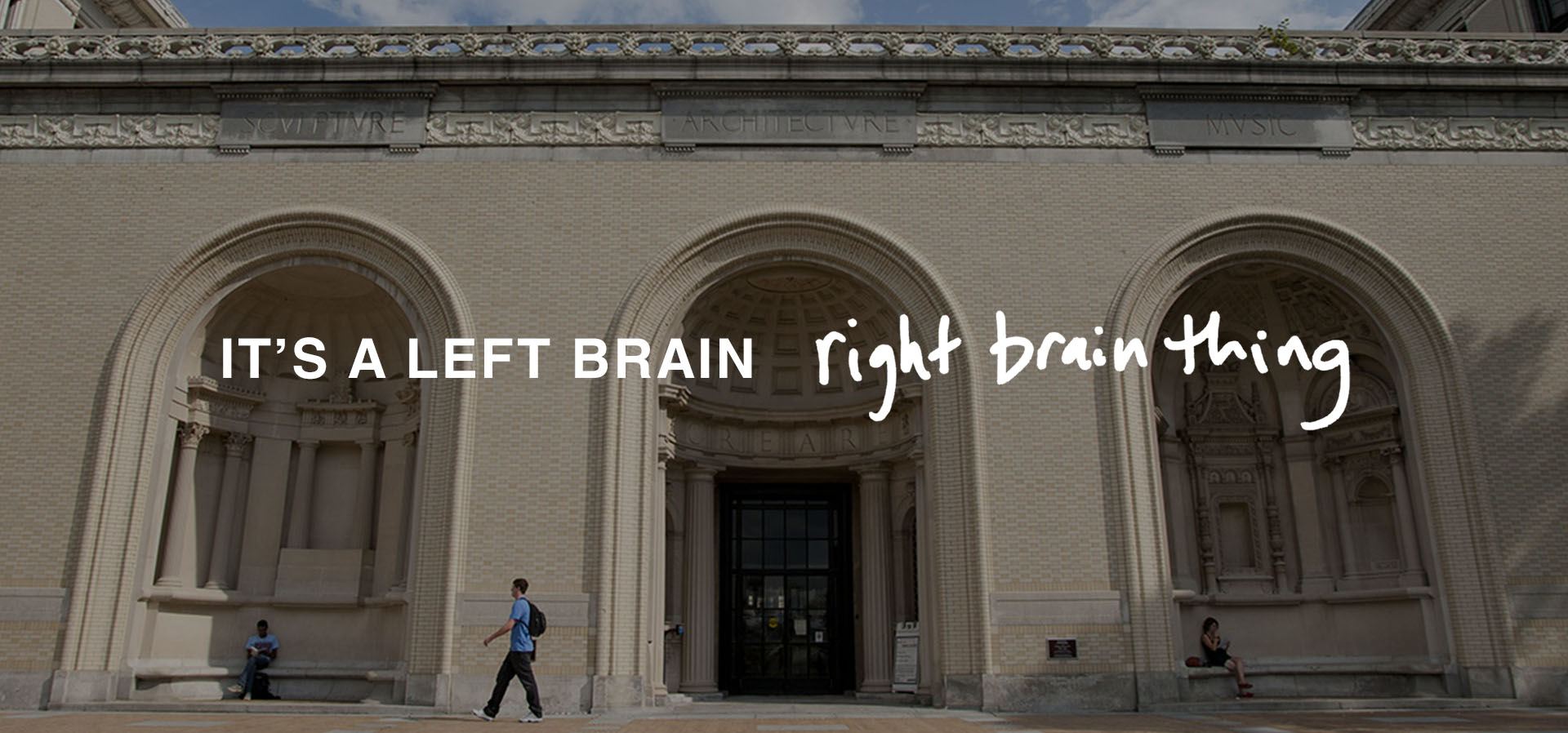 SCHOOL OF COMPUTER SCIENCE
The School of Computer Science (SCS) at CMU commissioned W|W to create an integrated branding campaign to position its undergraduate program as top and more selective than its peers. SCS achieved its ranking organically, by educating top-caliber students from around the world to make an impact. While SCS had traditionally avoided any proactive marketing or brand campaigns, the school's leadership decided the time was long overdue for its reputation to catch up to its actual leadership position. The integrated campaign (print, social/digital, environment) leveraged an authentic narrative that focused on the idea of "Start". From day one, students start taking SCS courses that launch them into their field of study—a big competitive advantage. Layering the concept of greatness on top of that challenges students and calls them to action to not just start their next phase, but start big, and start great at Carnegie Mellon. At SCS, students will Start "At Day One", "Something Big", "Raising the Bar", "Being Amazing" and indeed "At the Top".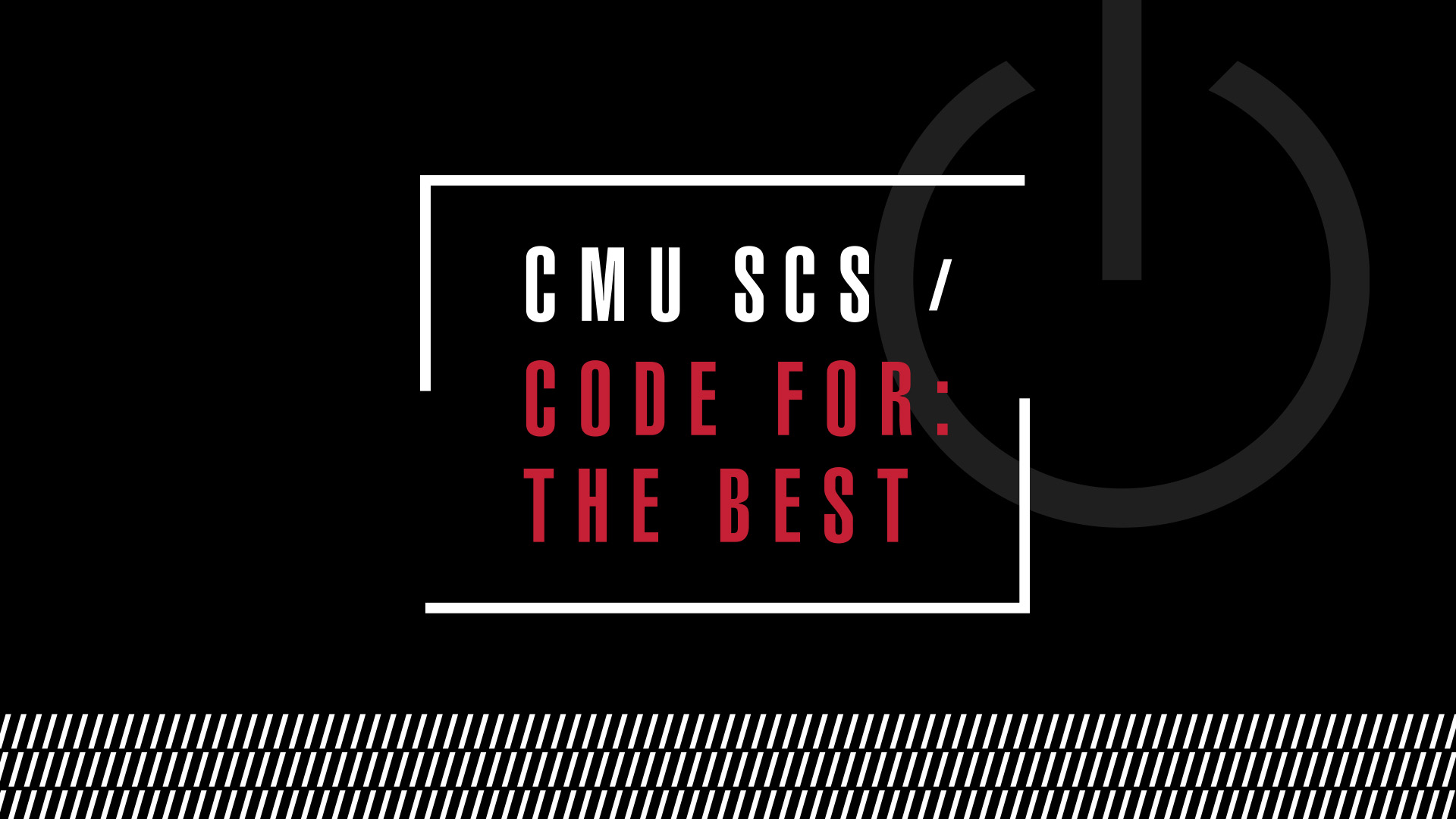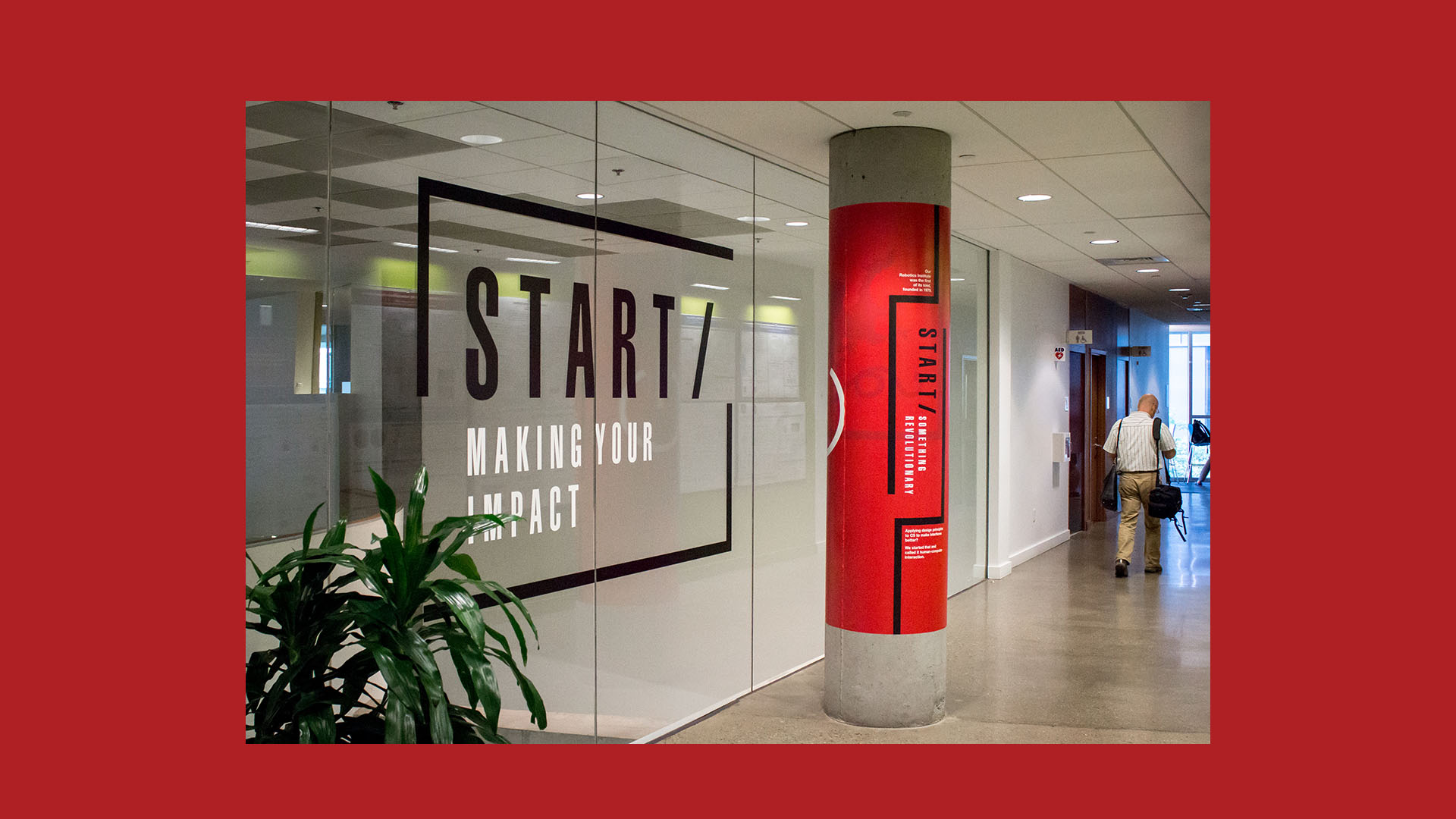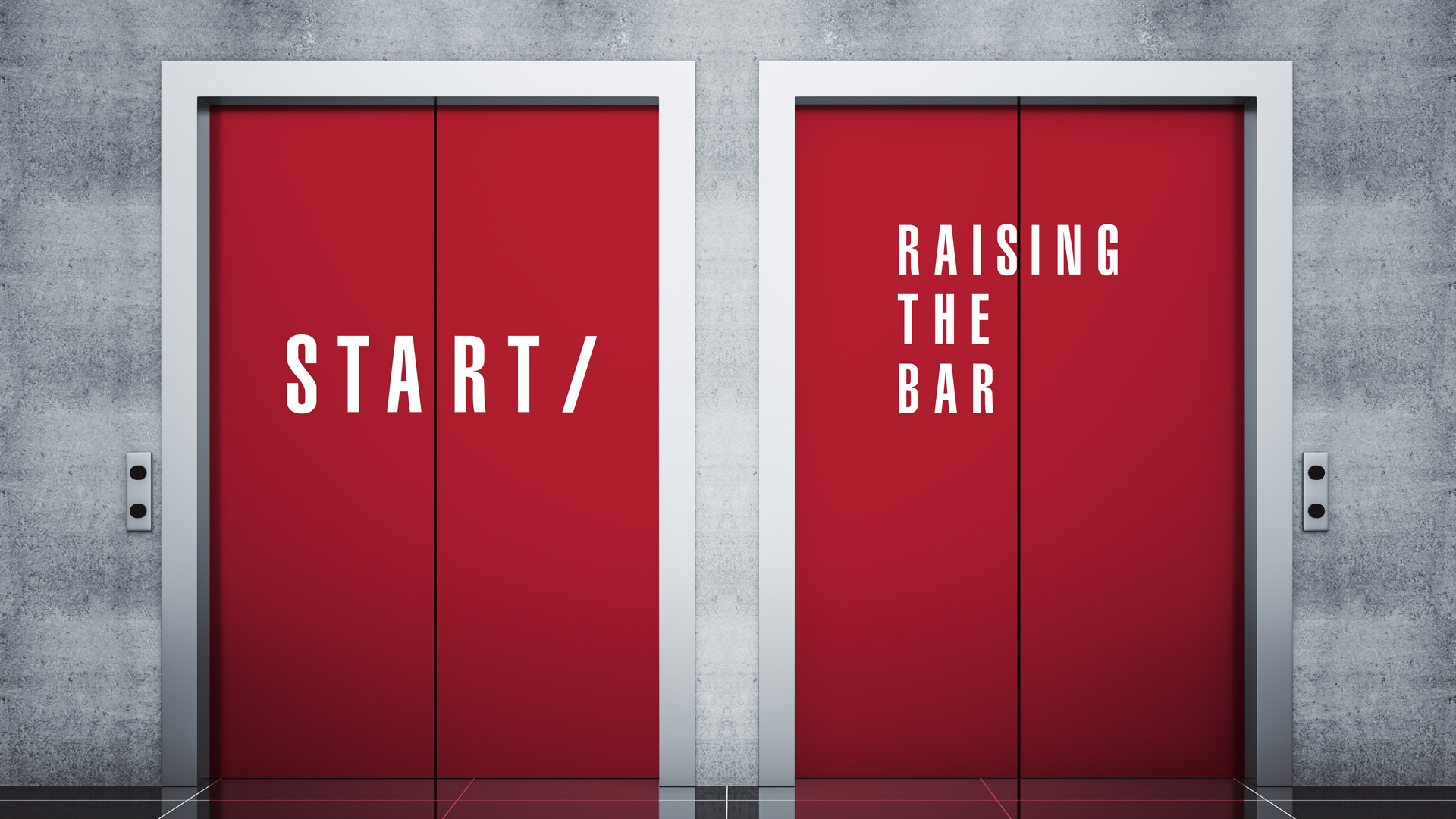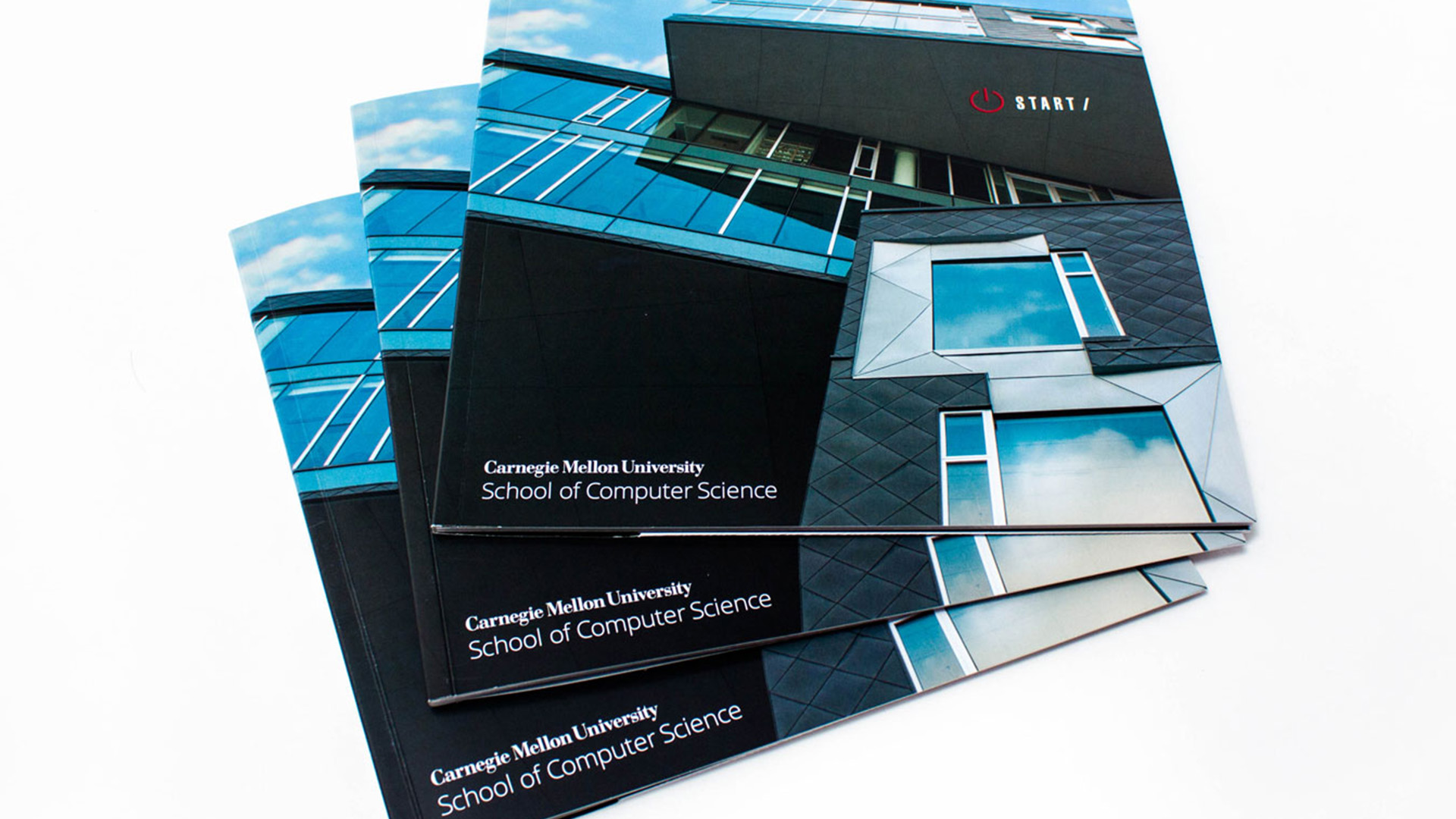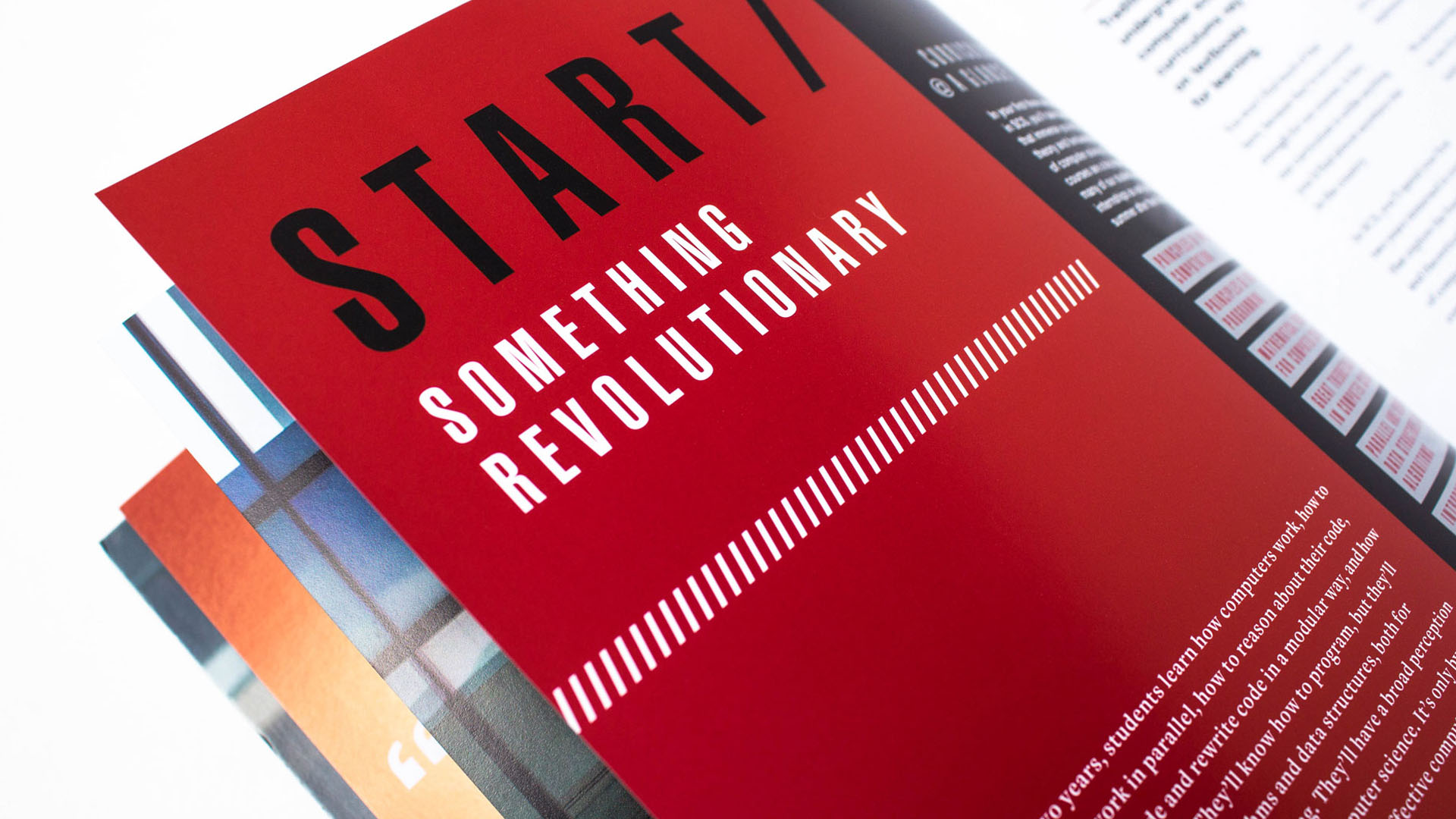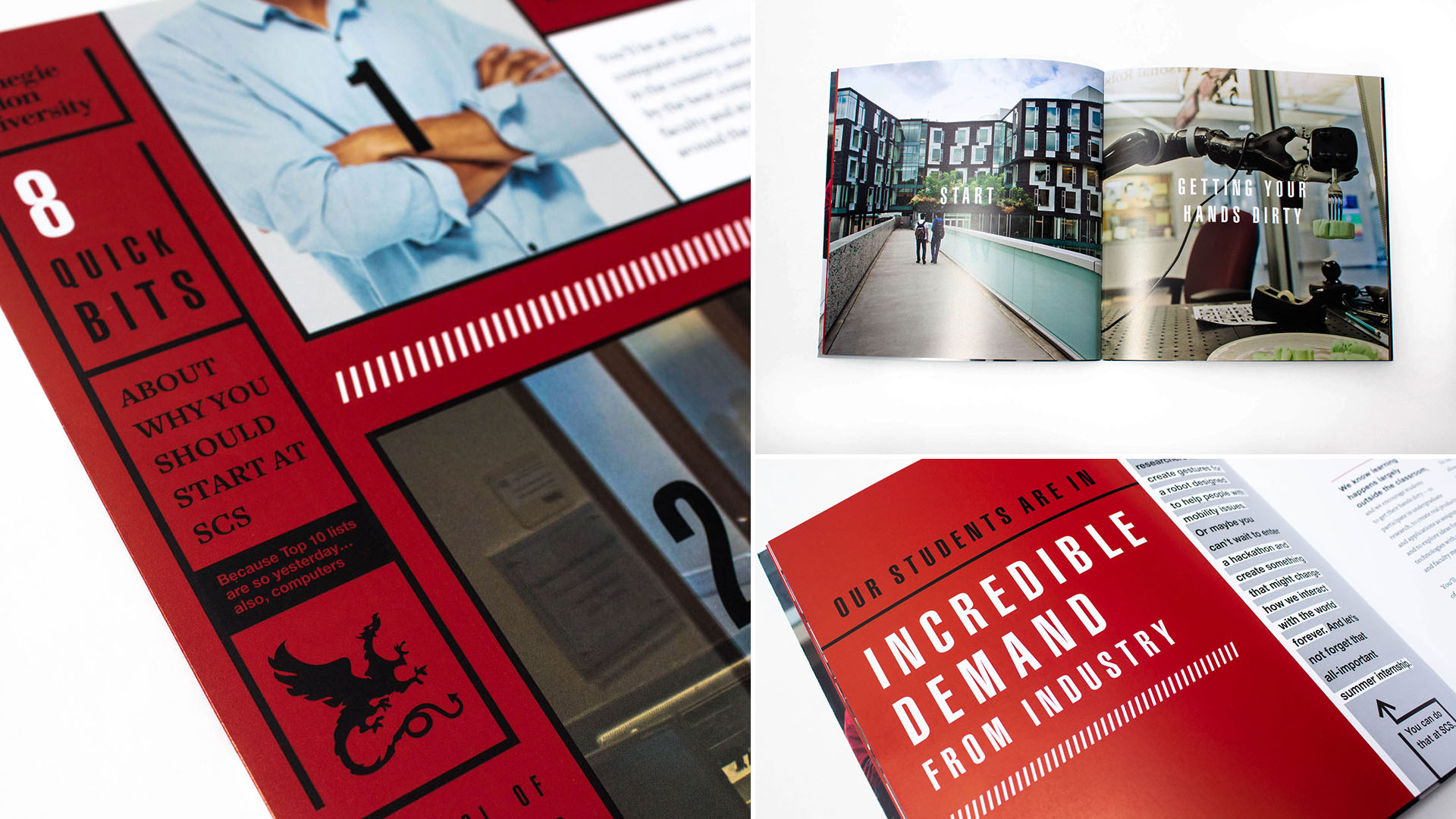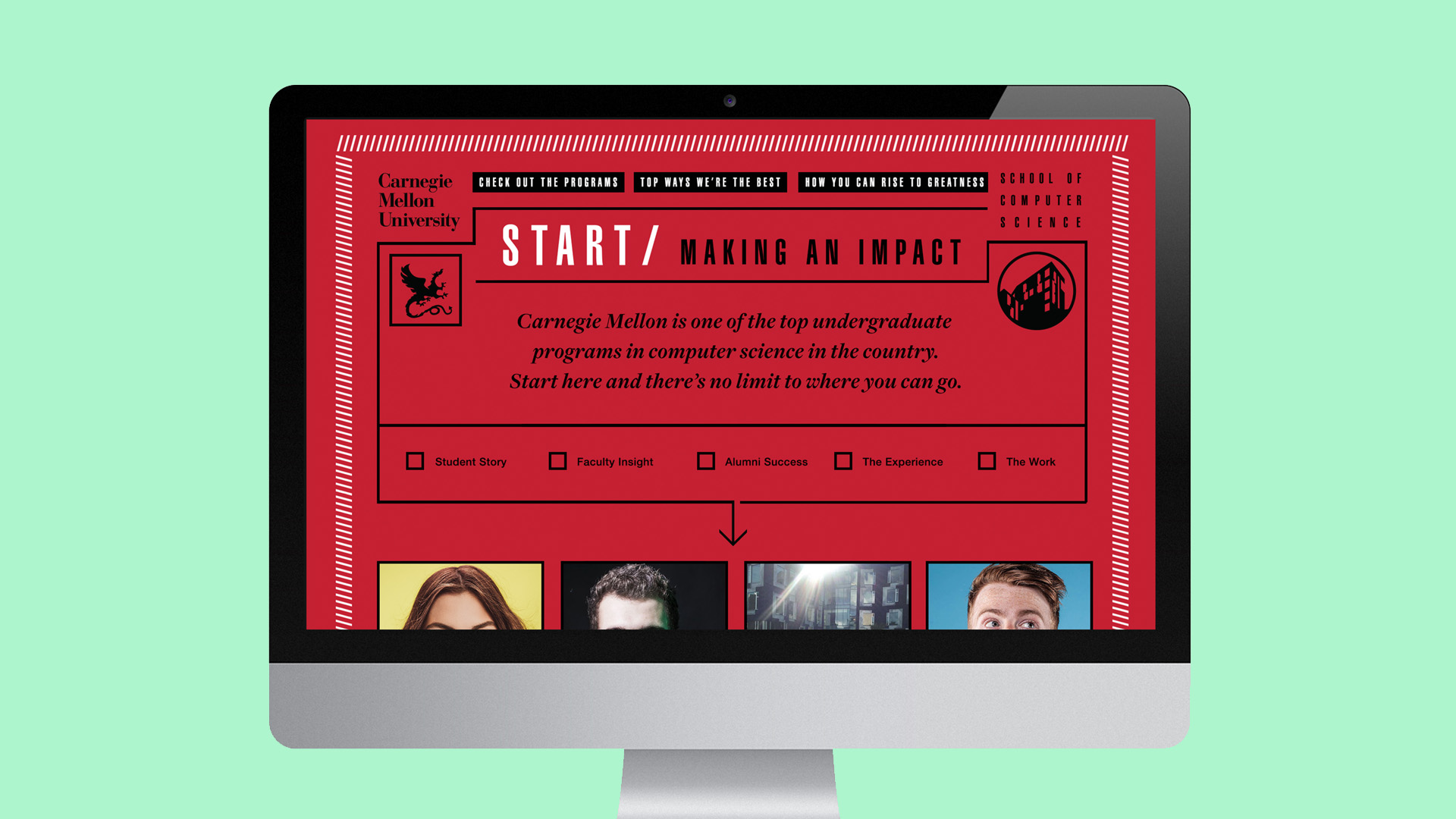 BRANDED CS ECOSYSTEM
W|W's other collaborations across SCS have included research-driven brand strategy & positioning engagements followed by comprehensive rebranding for Integrated Innovation Institute (iii), Engineering Technology & Innovation Management (ETIM), Master of Software Engineering (MSE), The Block Center for Technology & Society, and Software, and Societal Systems Department (S3D), formerly ISR. Visual identity and digital deliverables were created for Language Technologies Institute (LTI), Societal Computing, Master of Computational Data Science, Computational Data Science Labs, and MS in Artificial Intelligence & Innovation.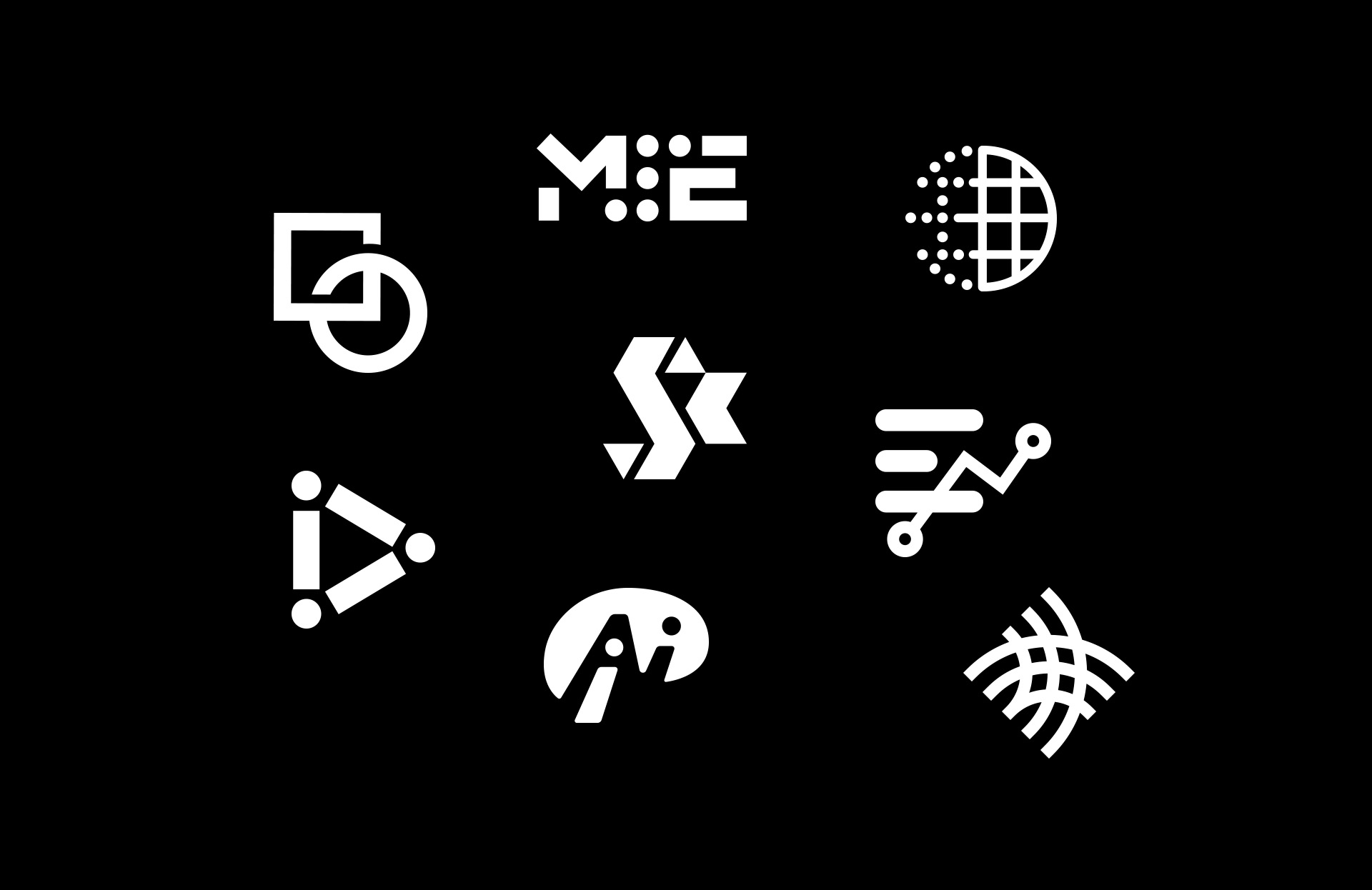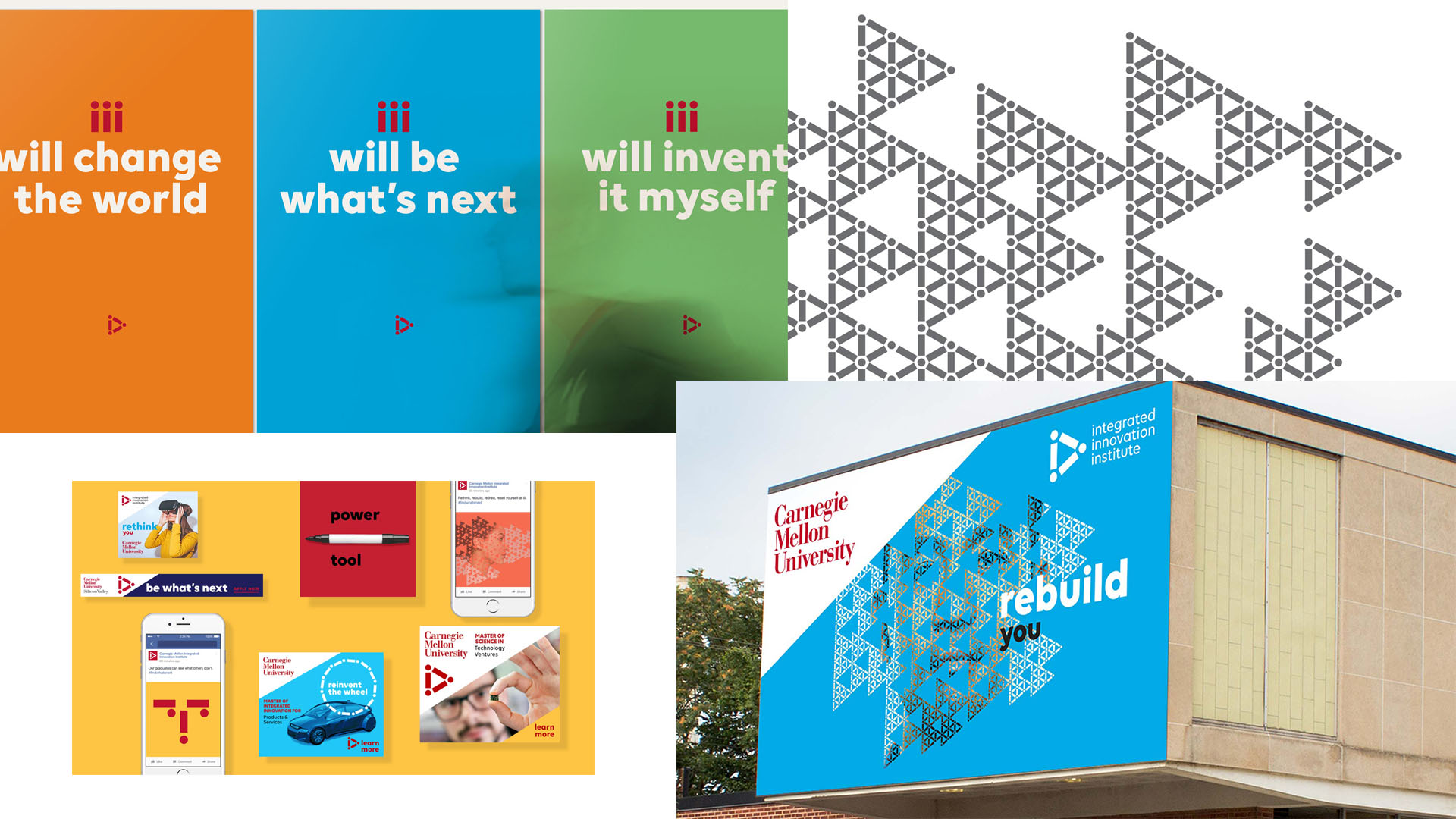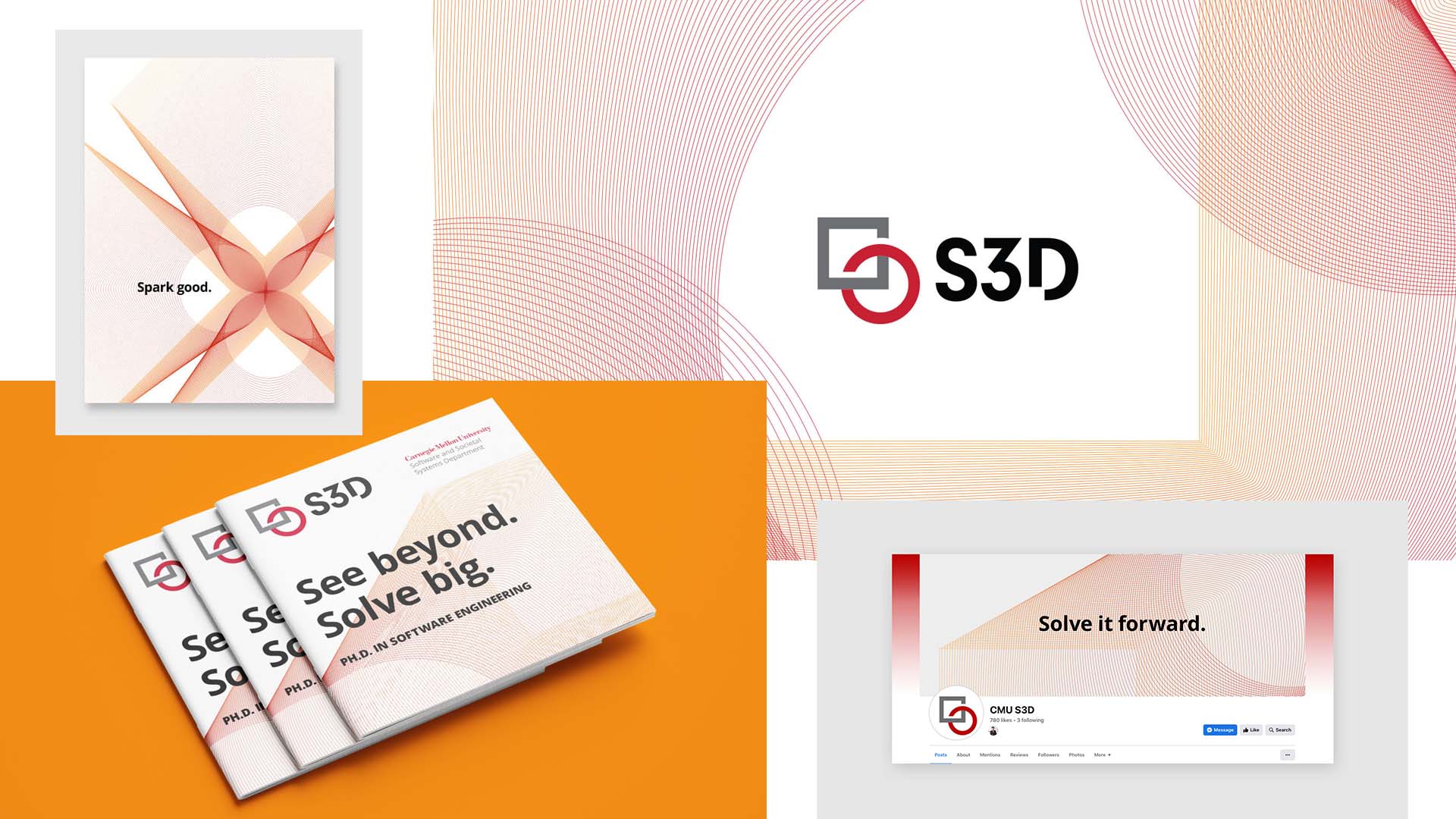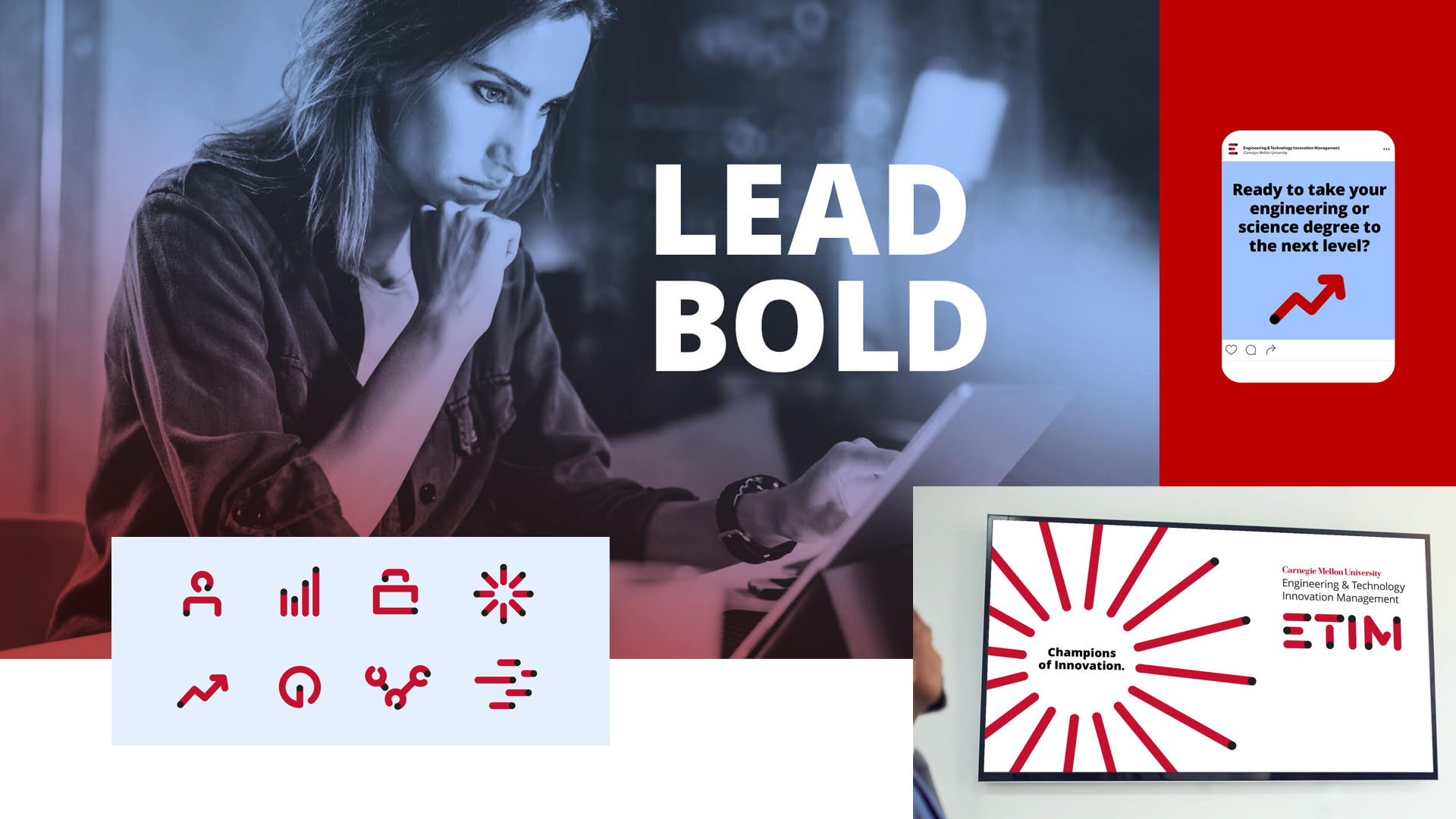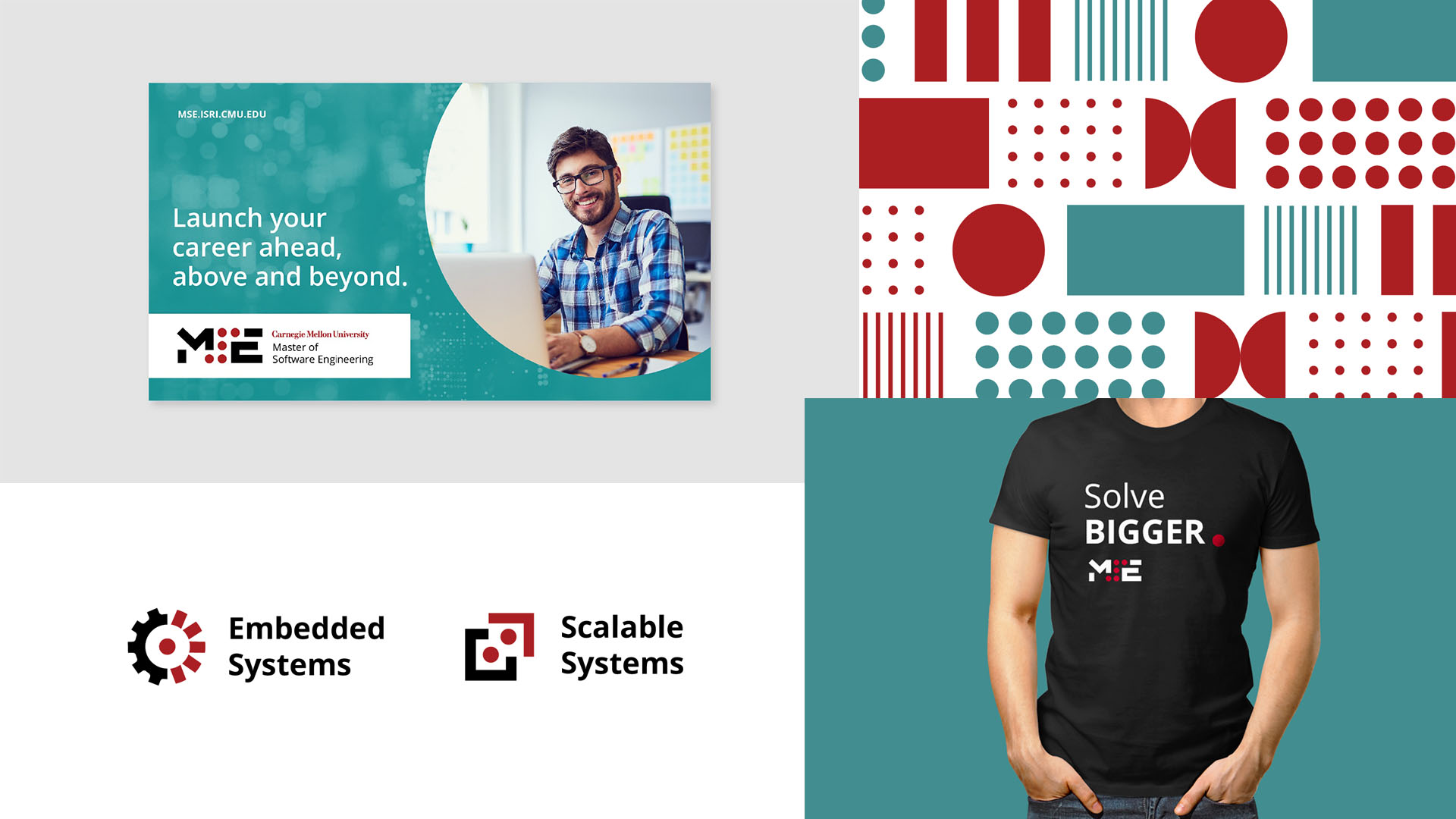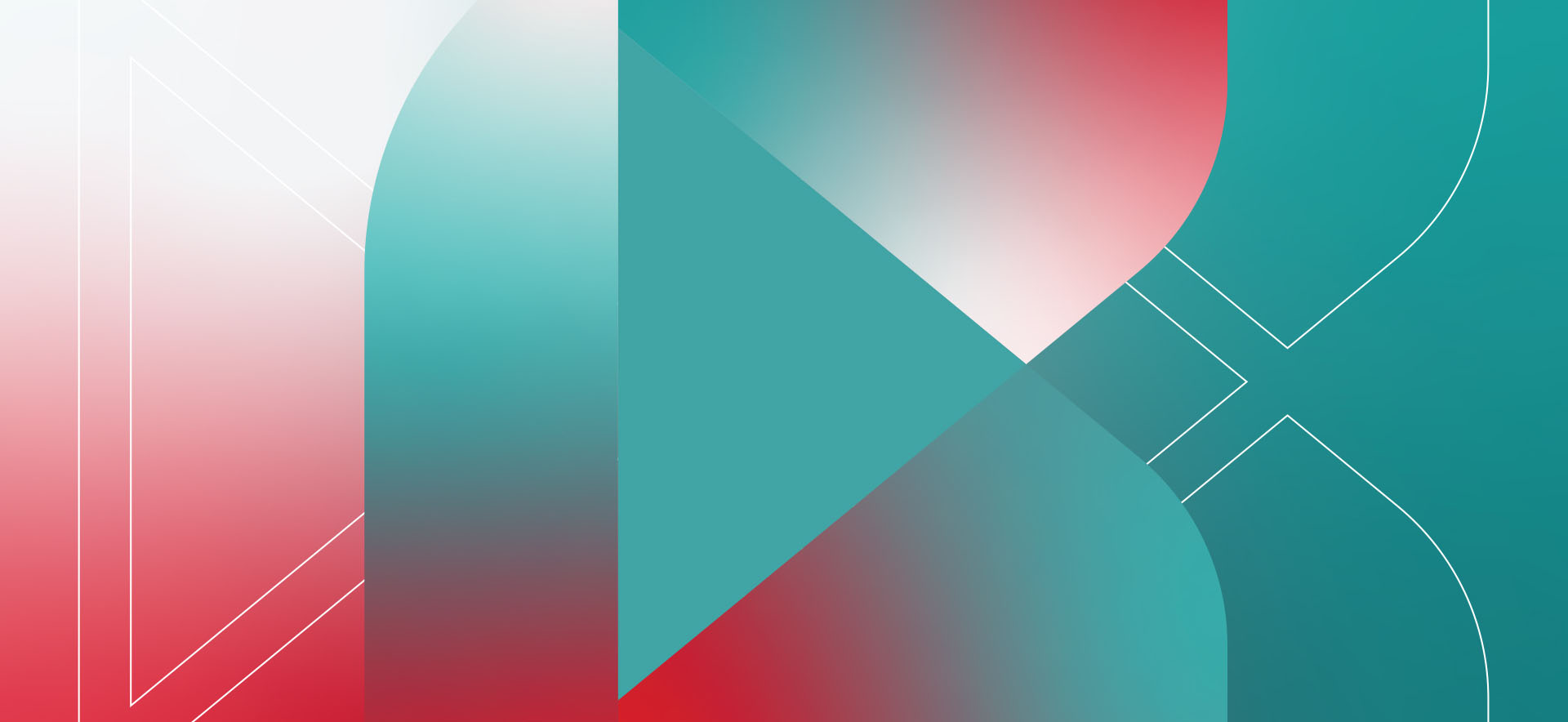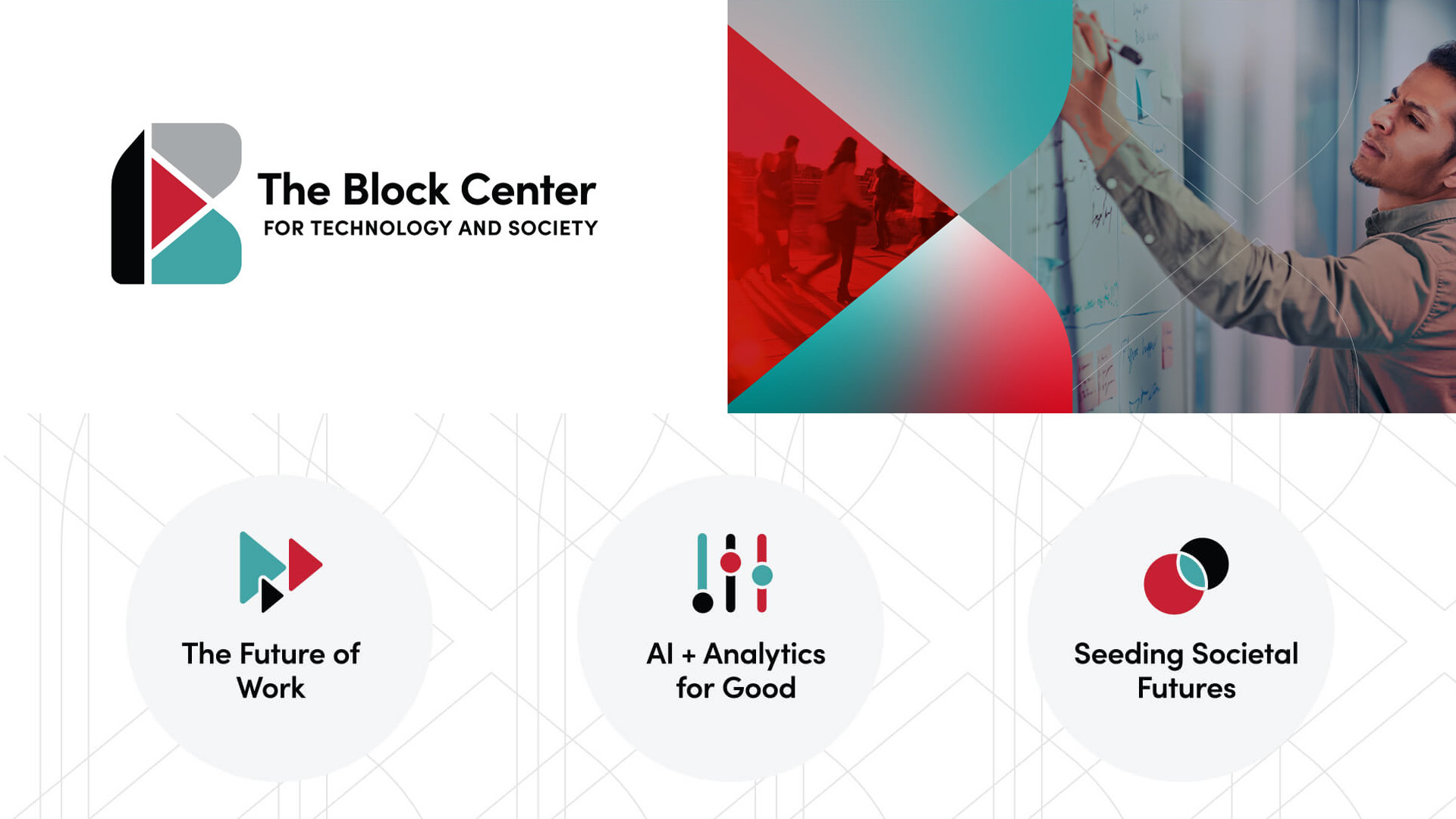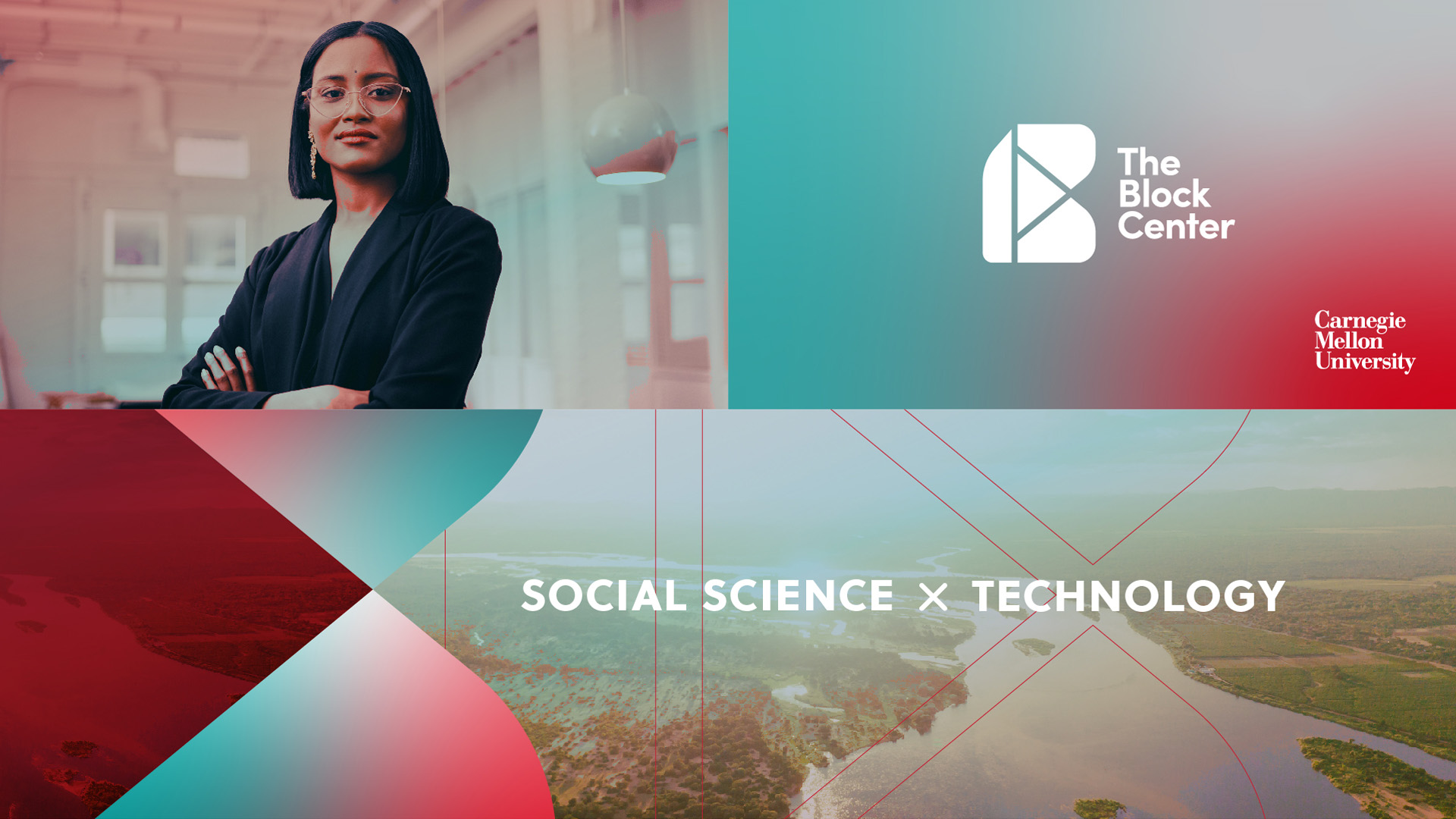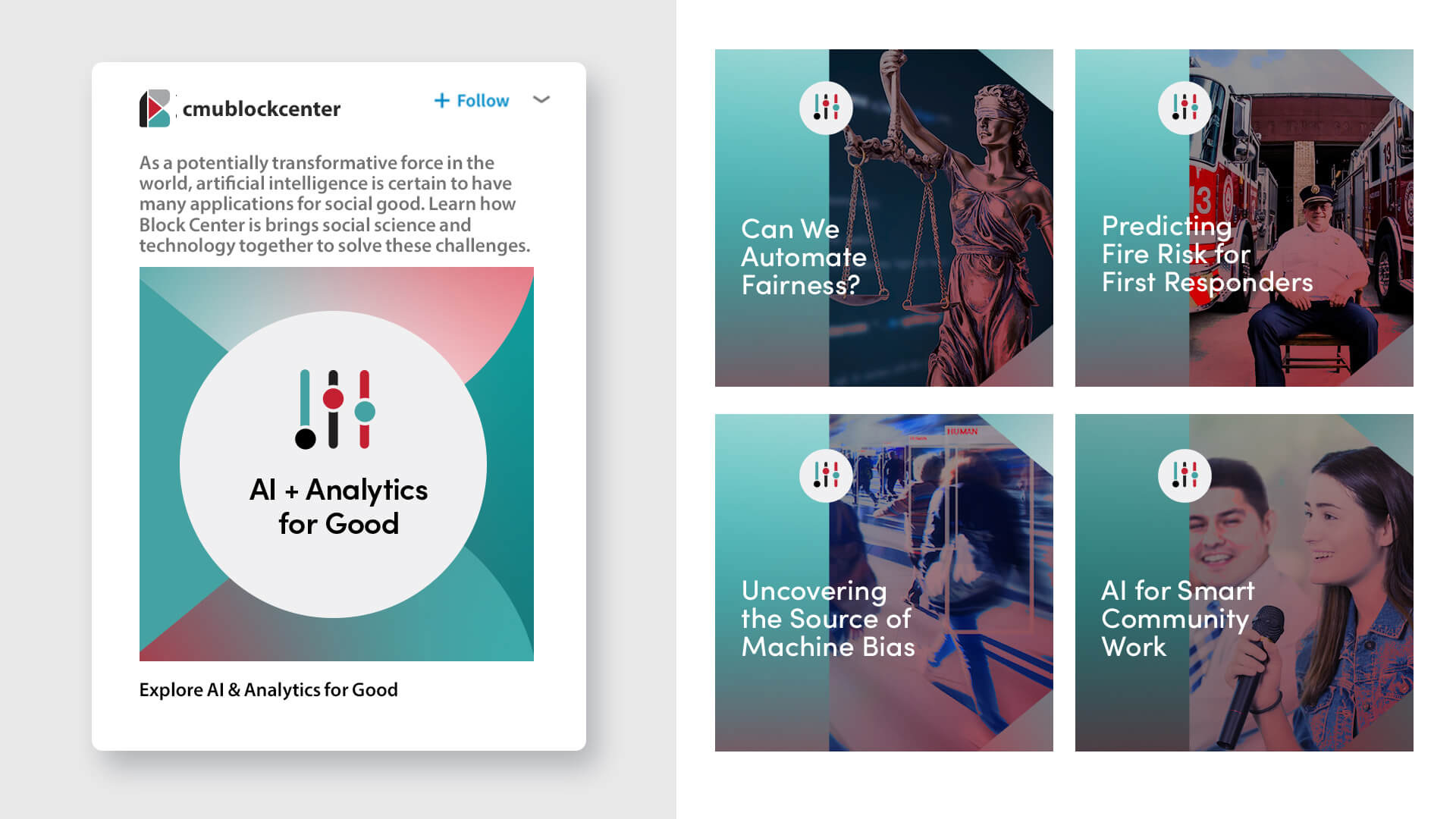 COLLEGE OF FINE ARTS
Carnegie Mellon University's College of Fine Arts (CFA), is a community of nationally and internationally recognized artists & professionals within a unique constellation of five professional schools: Architecture, Art, Design, Drama & Music - and associated centers & programs. W|W's formative collaborations with the College of Arts (CFA), include comprehensive recruitment materials (website, print) for the School of Music and the School of Drama, a redesign of the CFA website, and the design of print components for the School of Art.
The responsive digital environments produced by W|W for CFA were all powered by BlokBlok CMS, a Ruby on Rails + Javascript content management system. Collectively, W|W's work for CFA helped raise the College's profile, recruit the right mix of prospective students, and successfully engage alumni.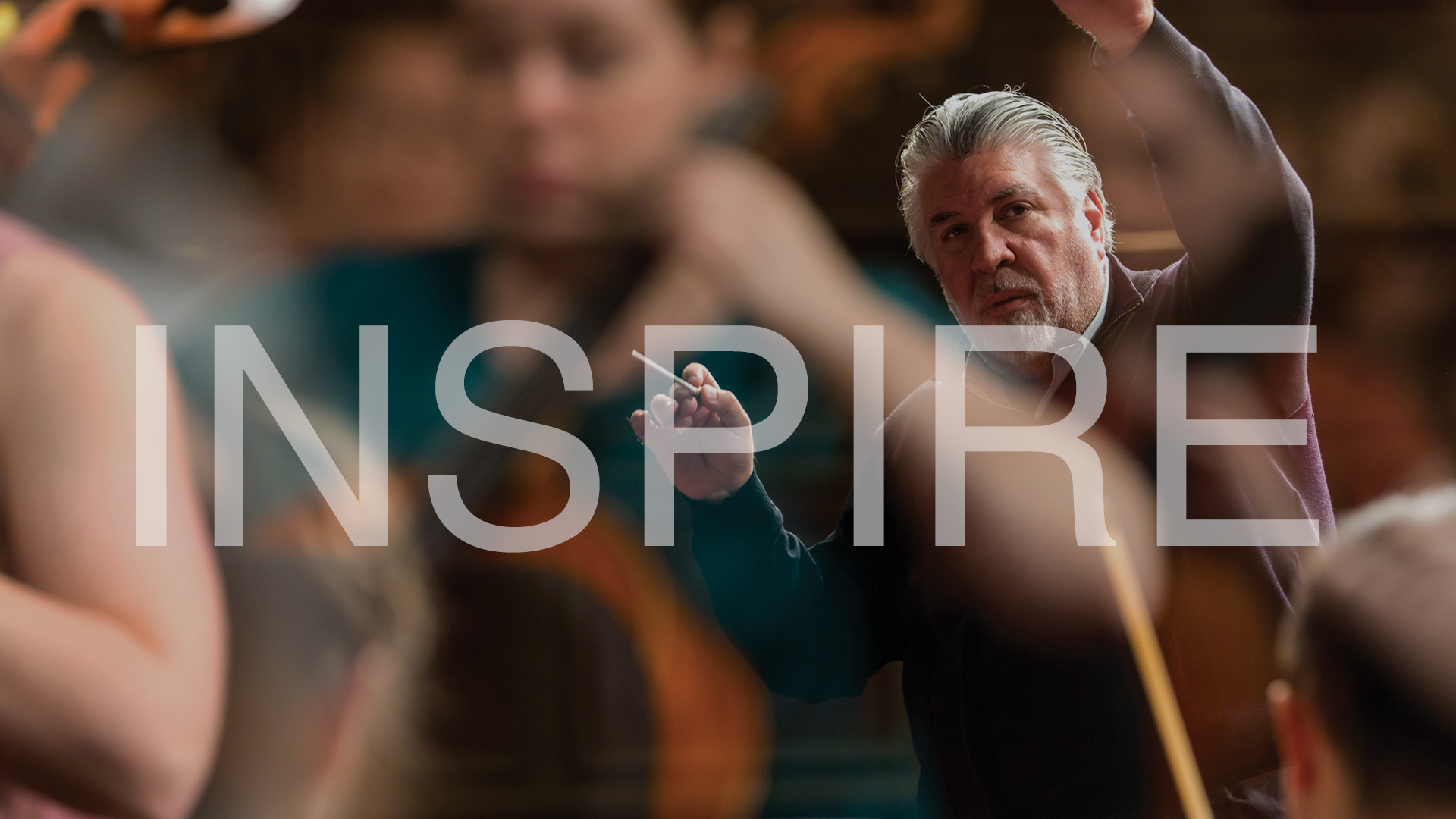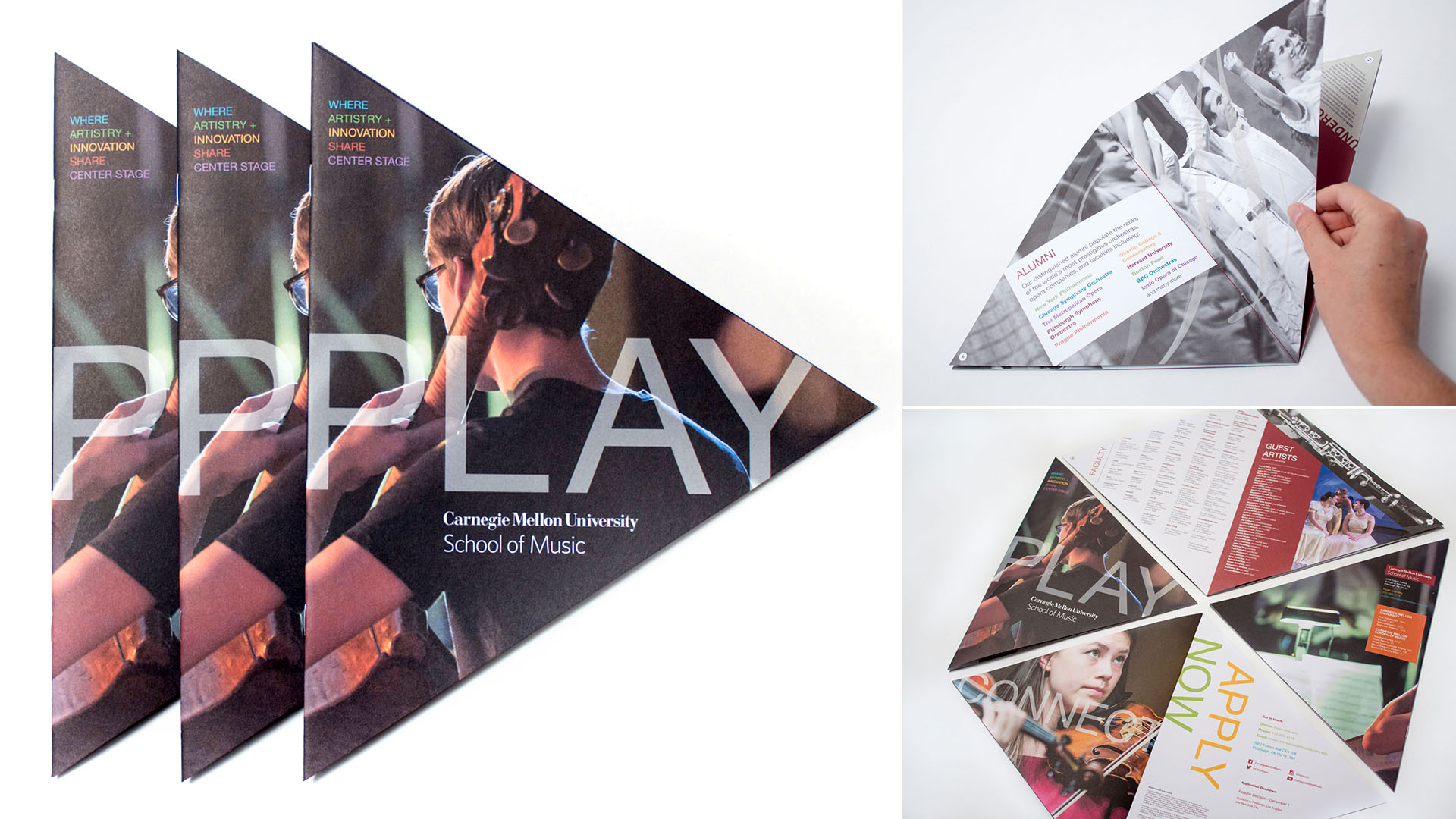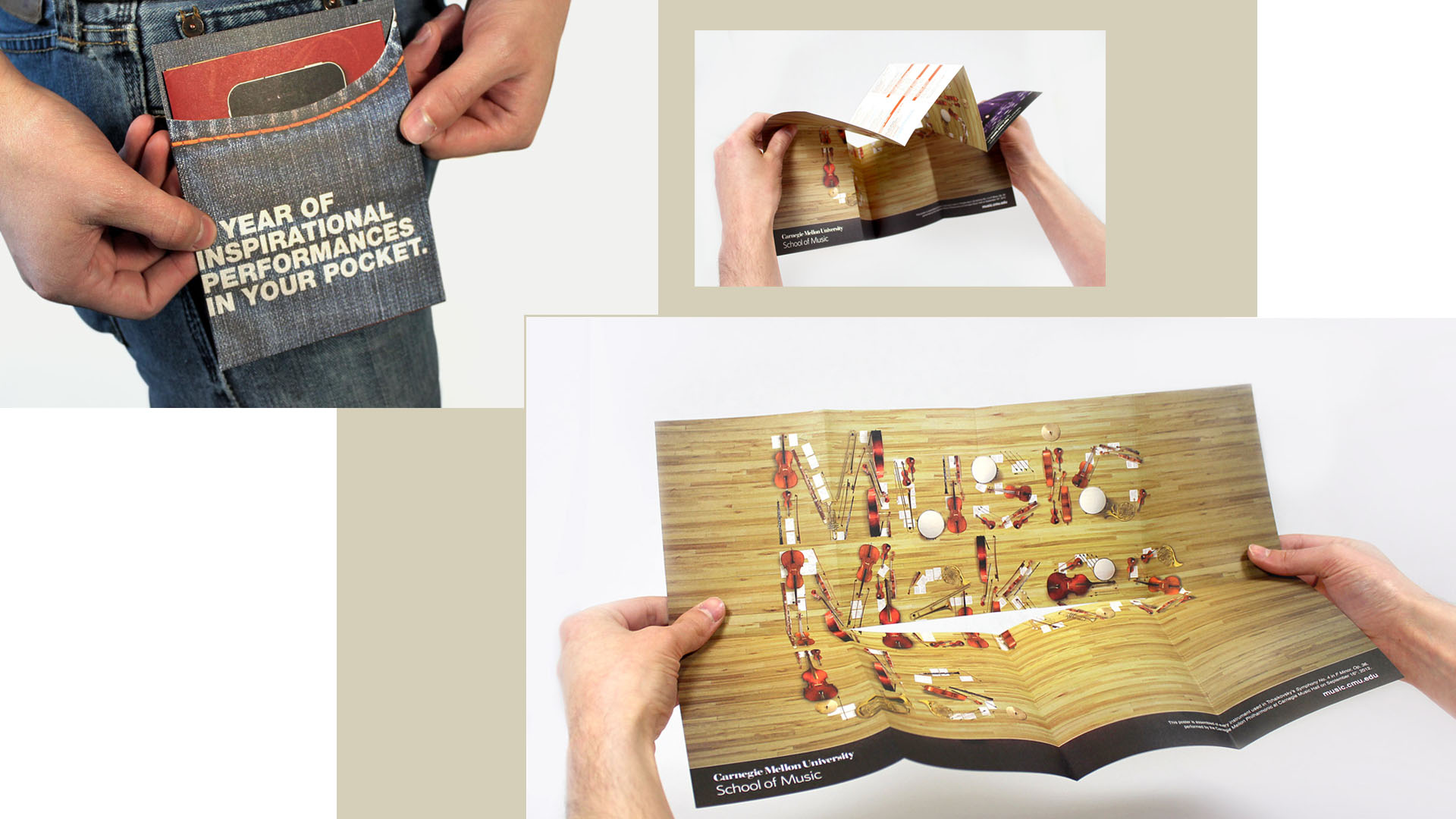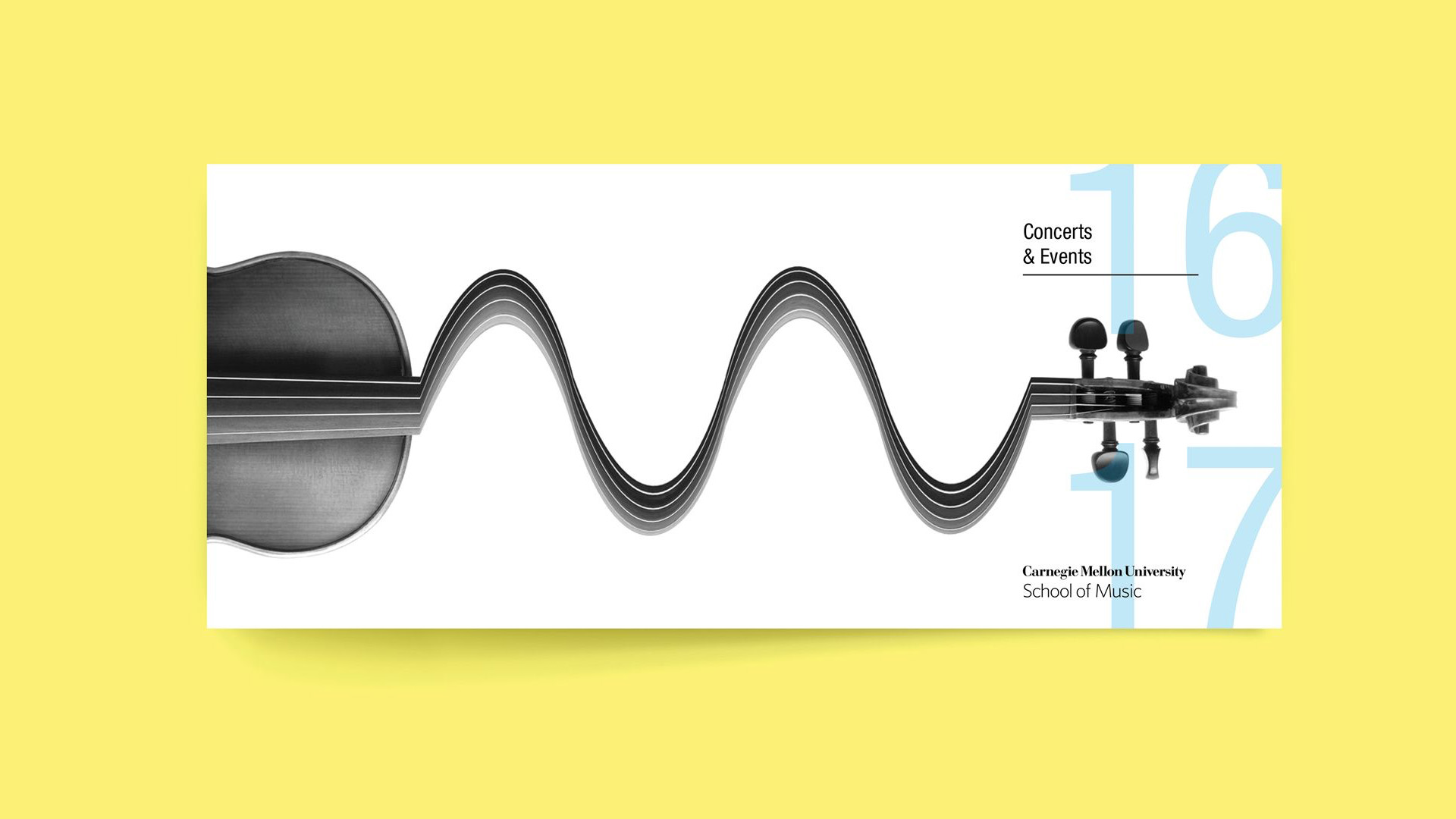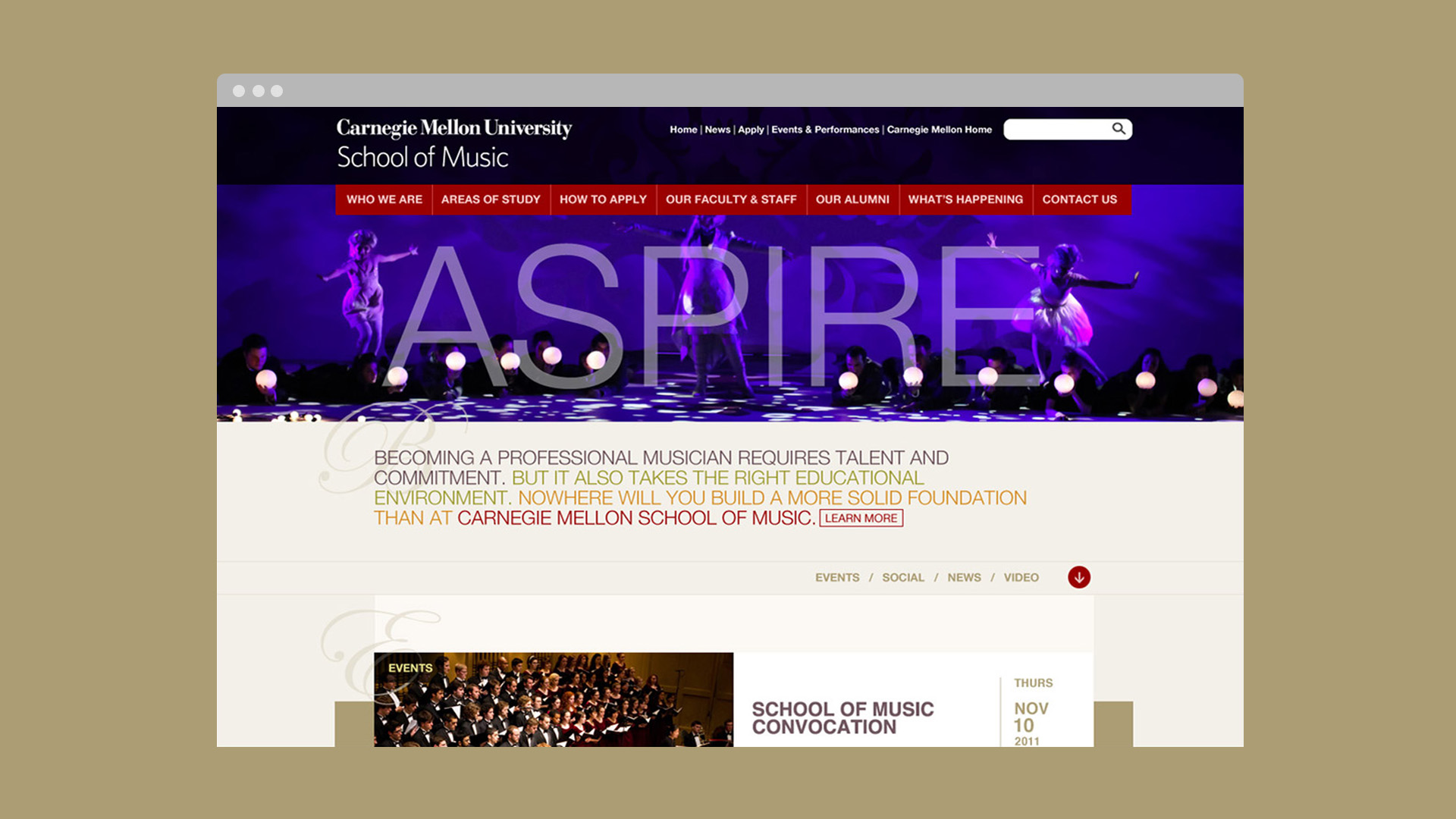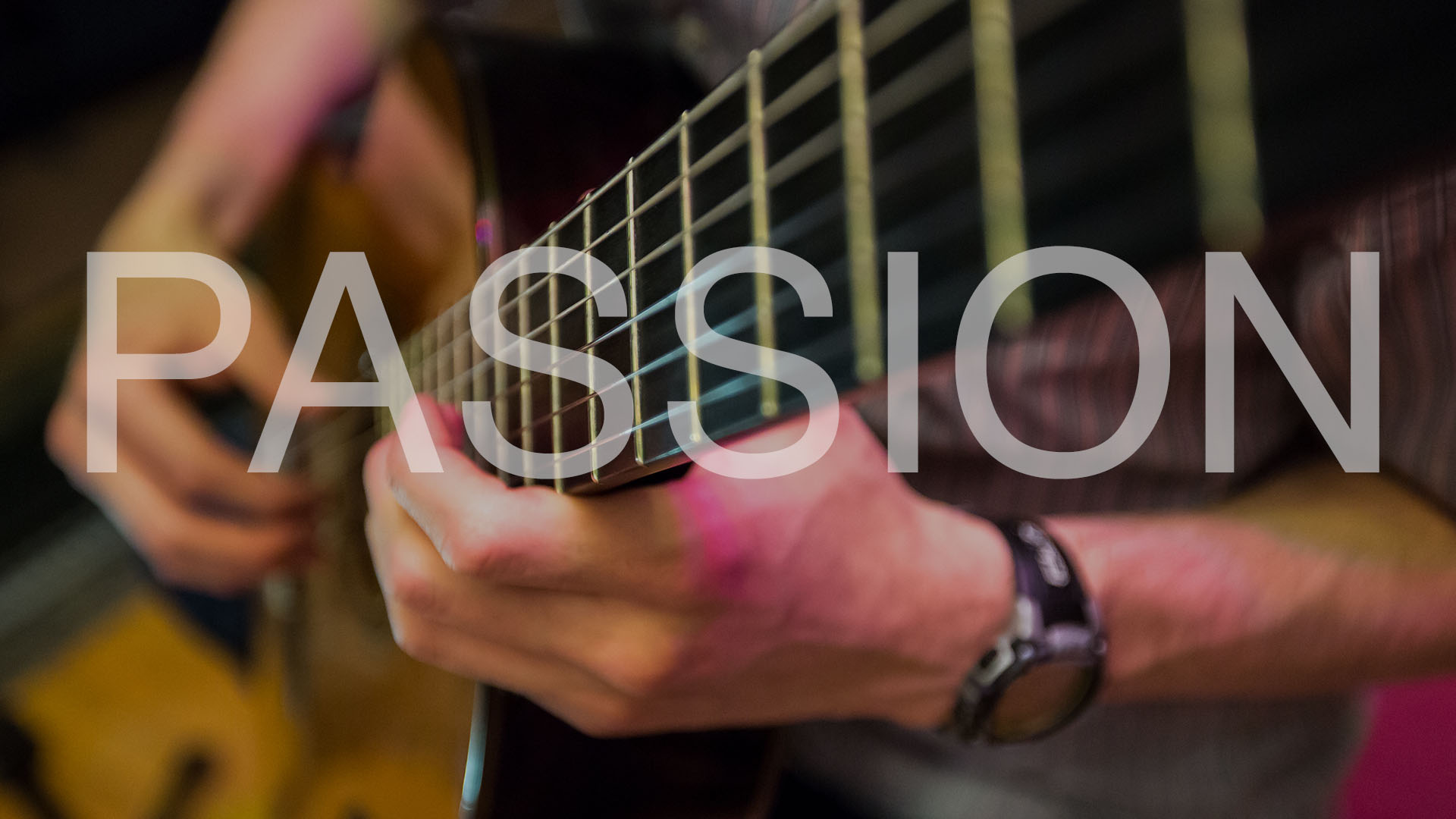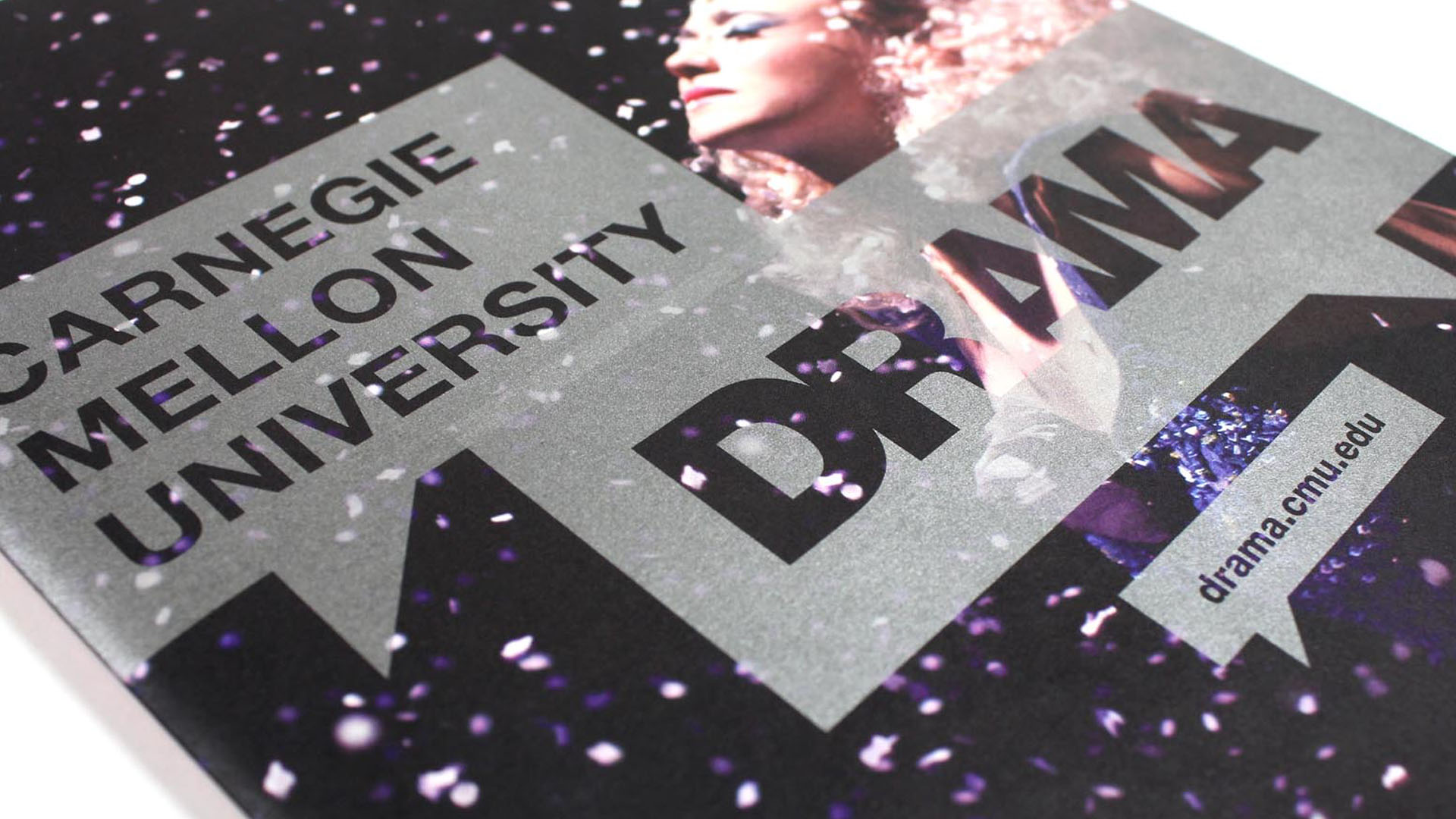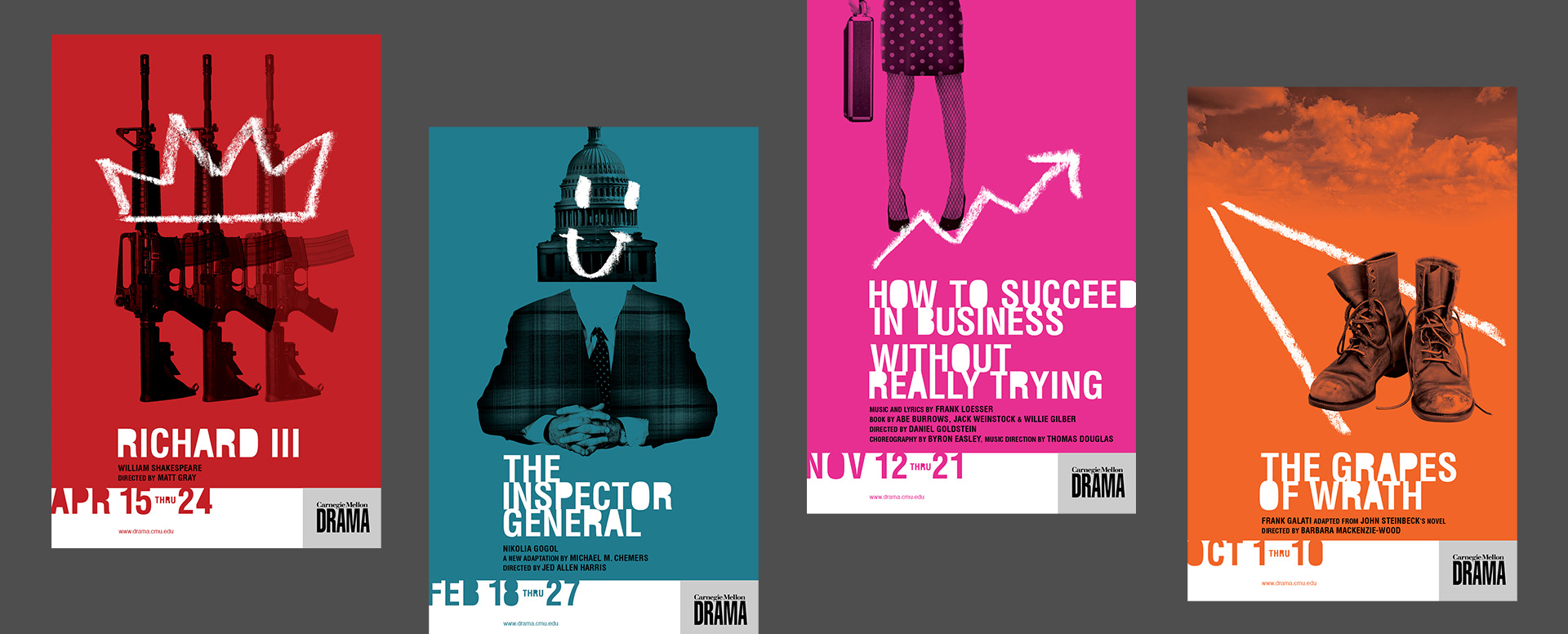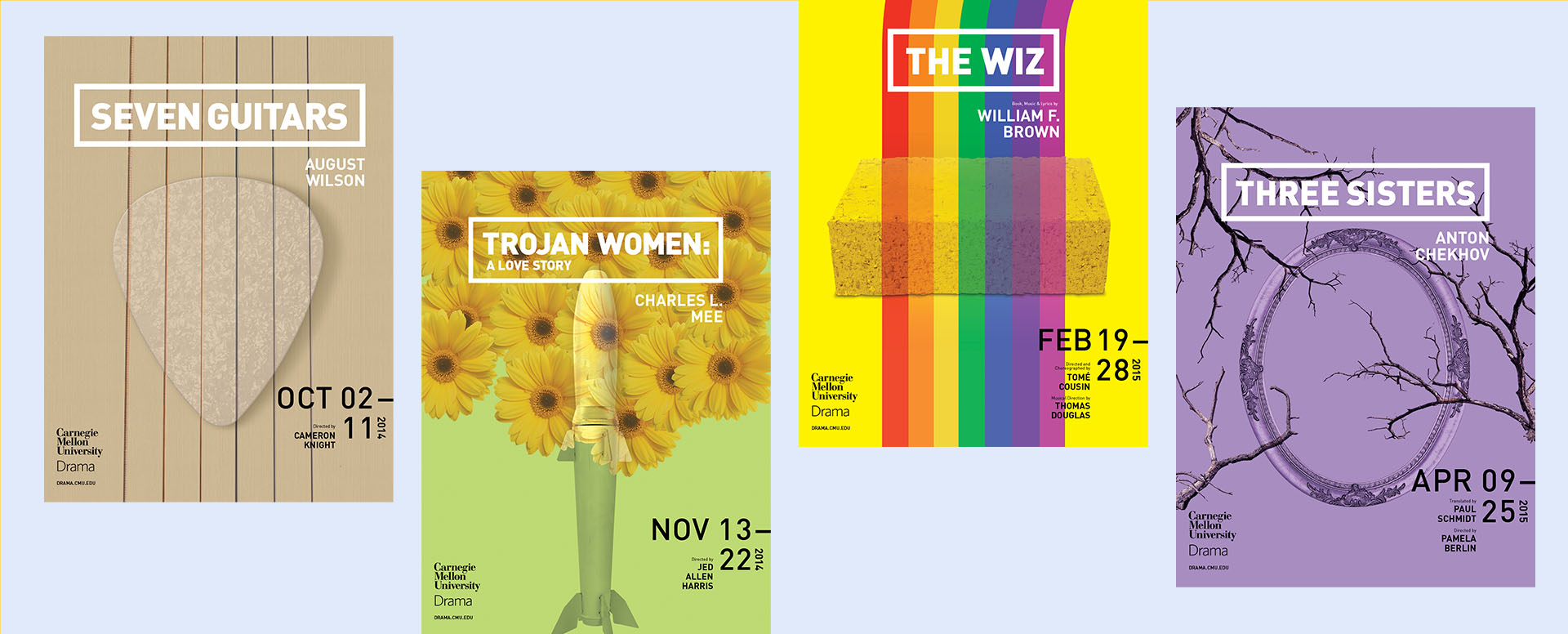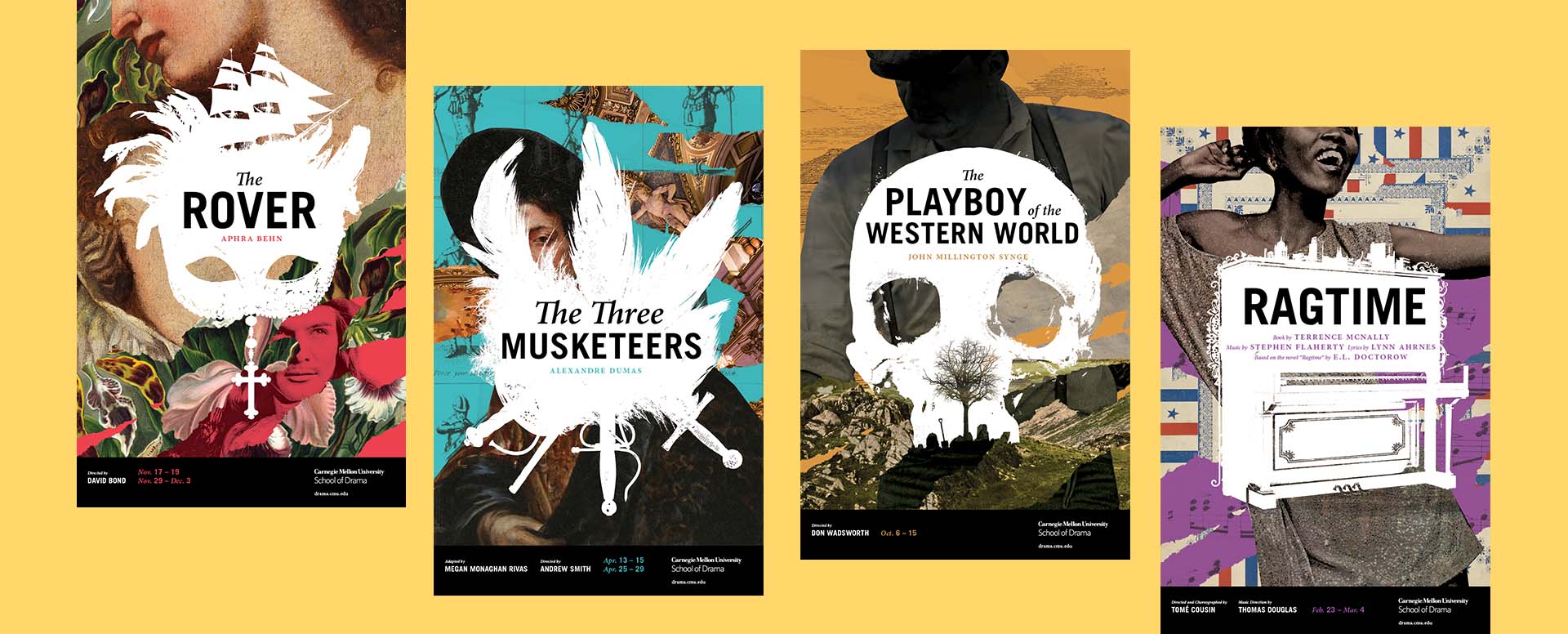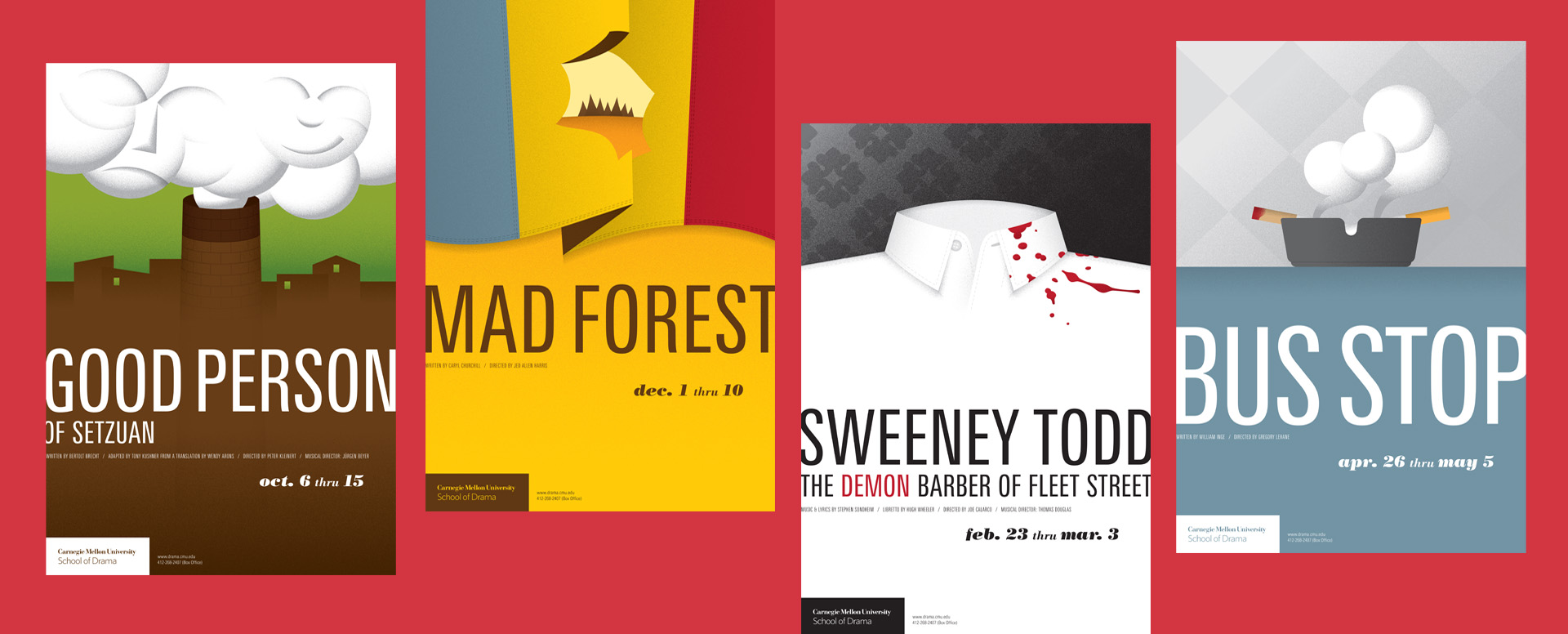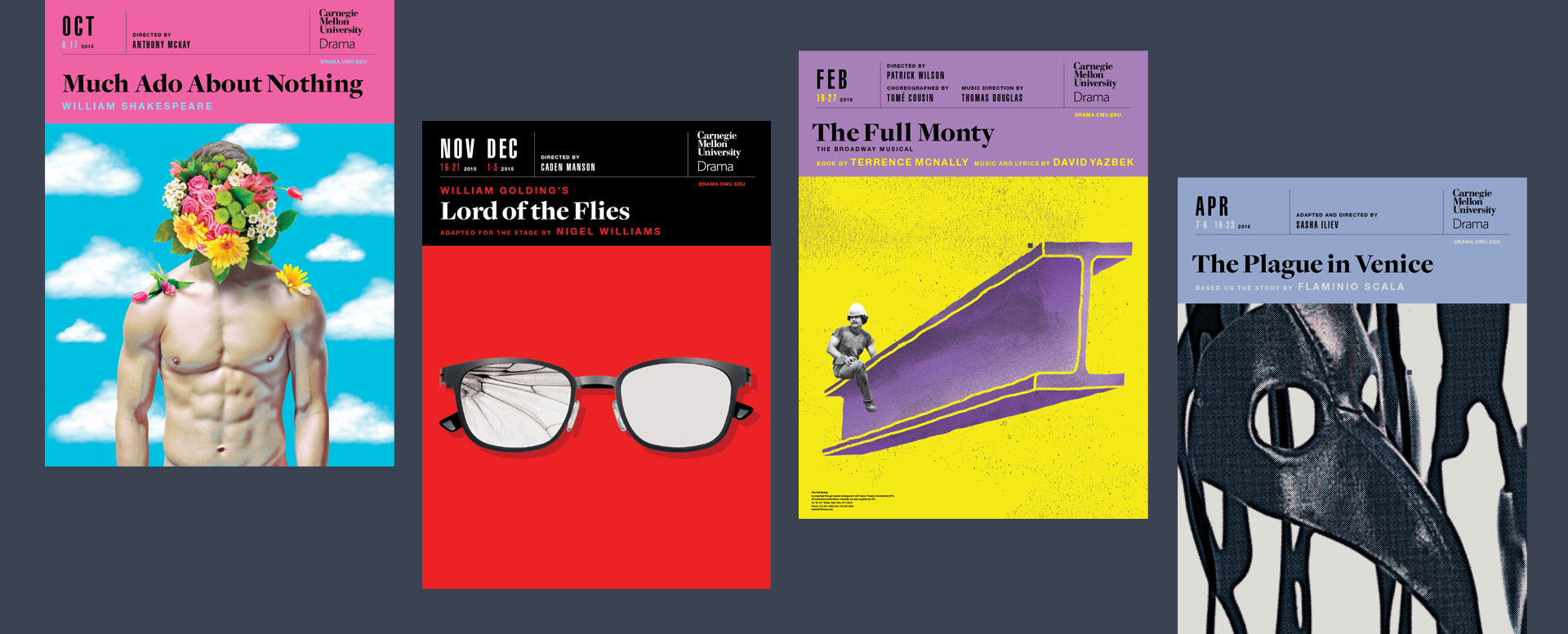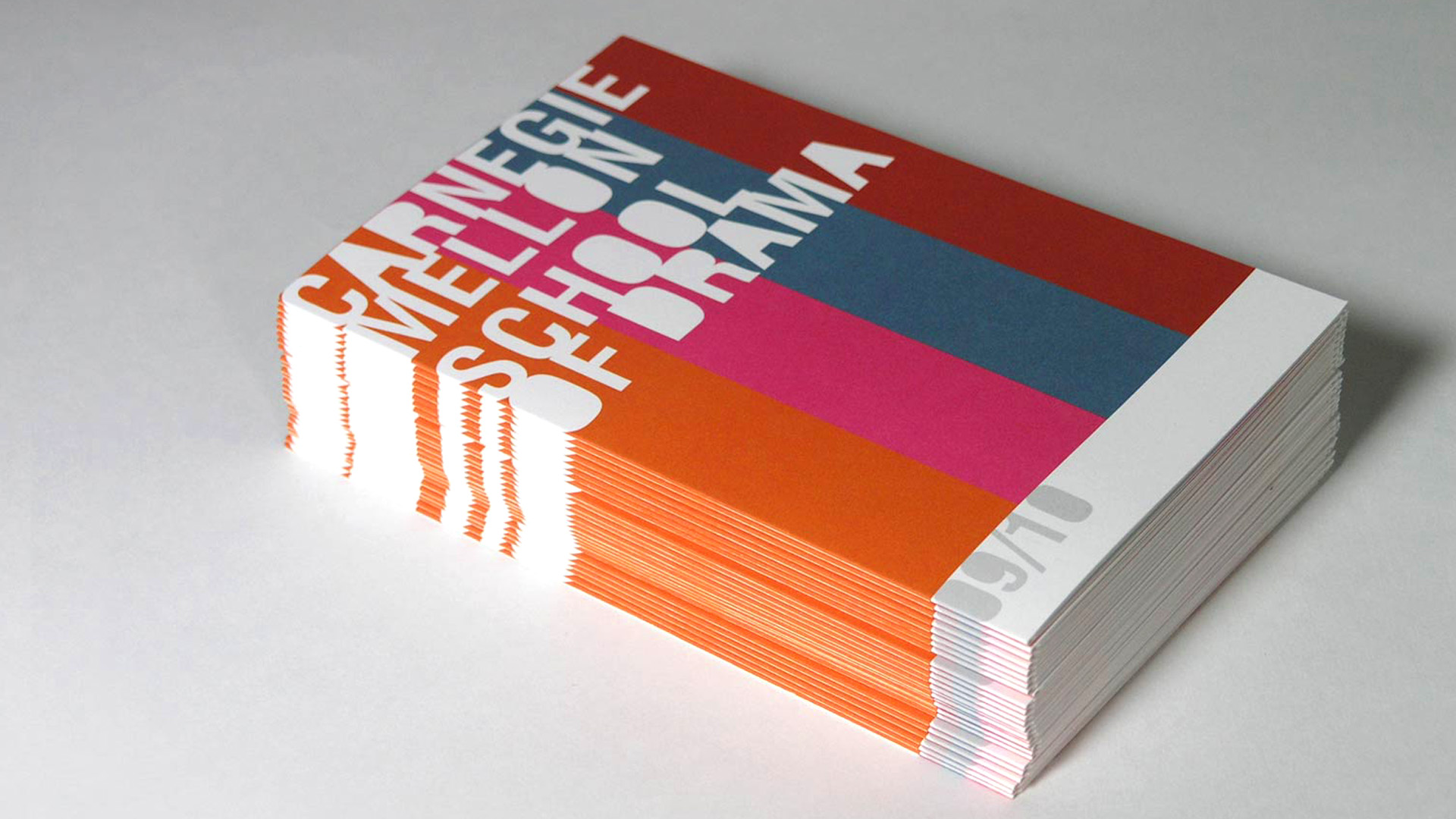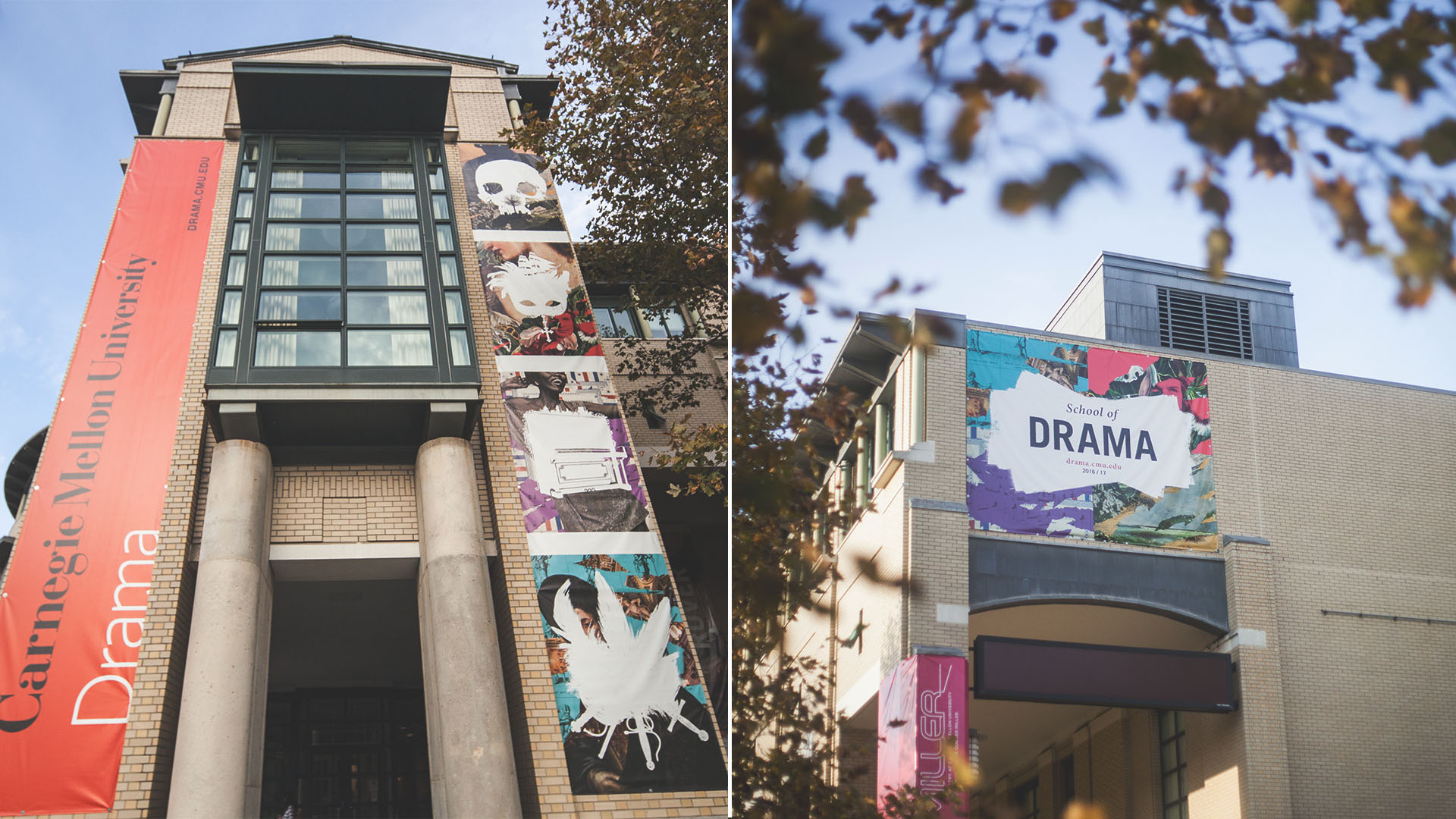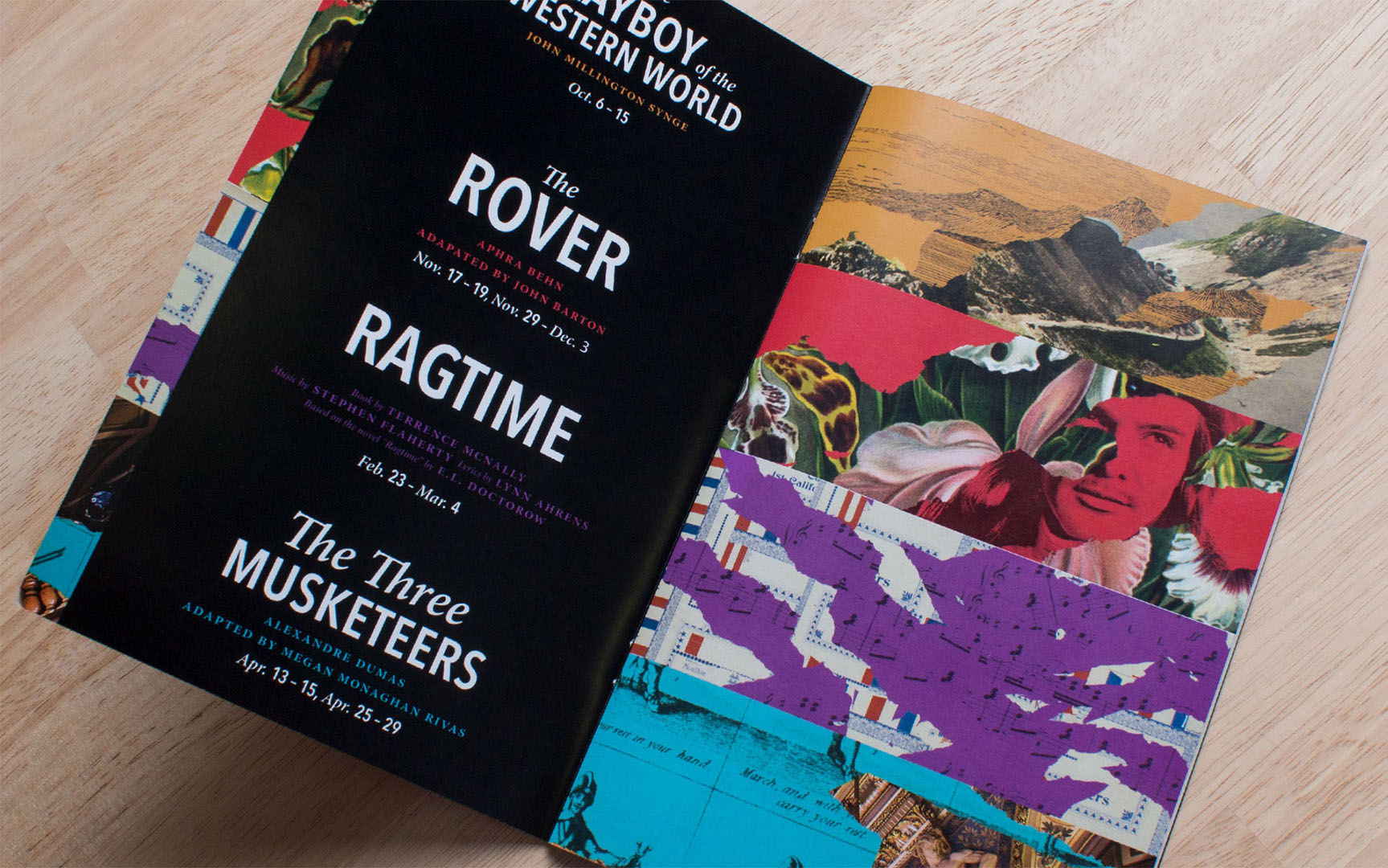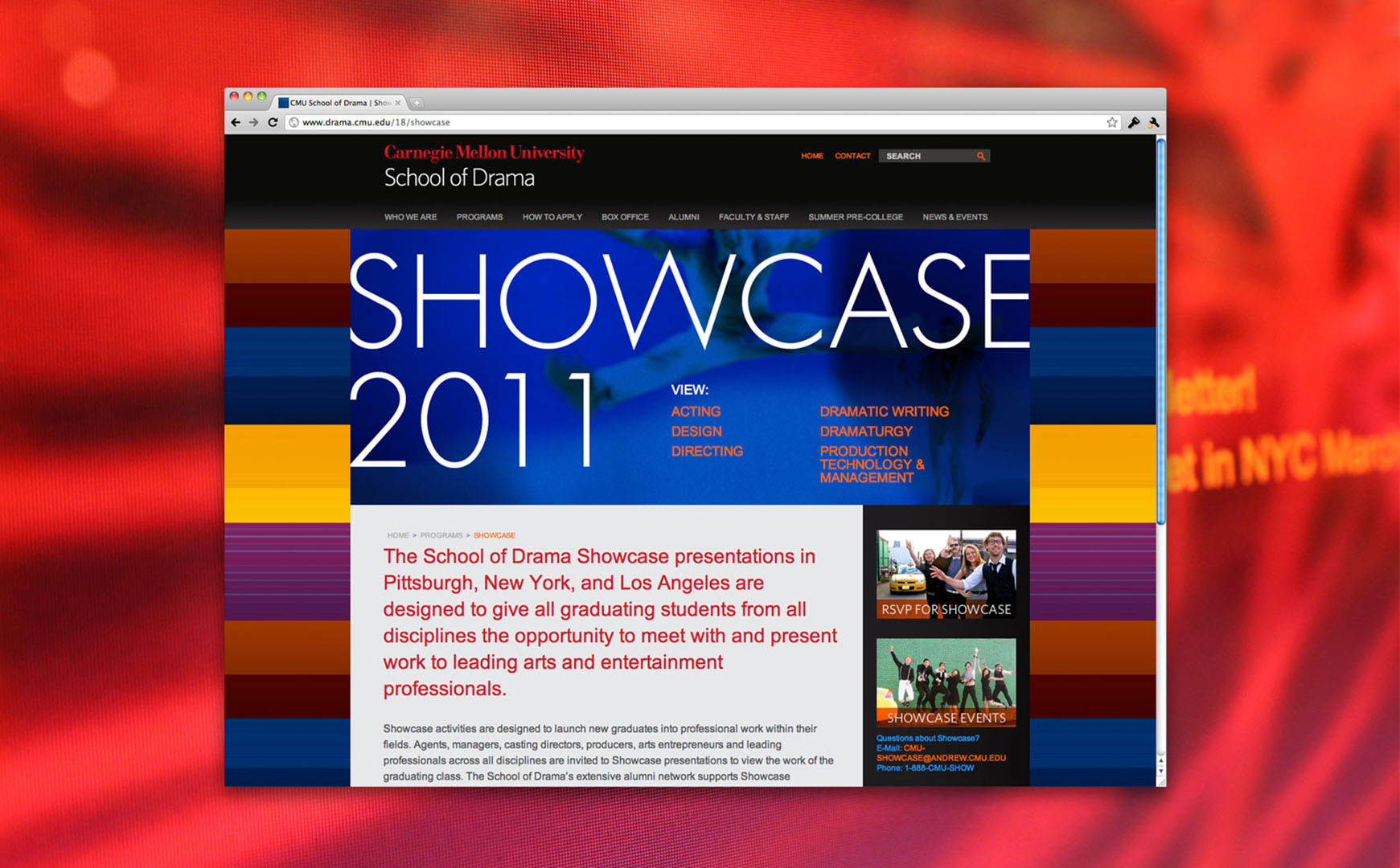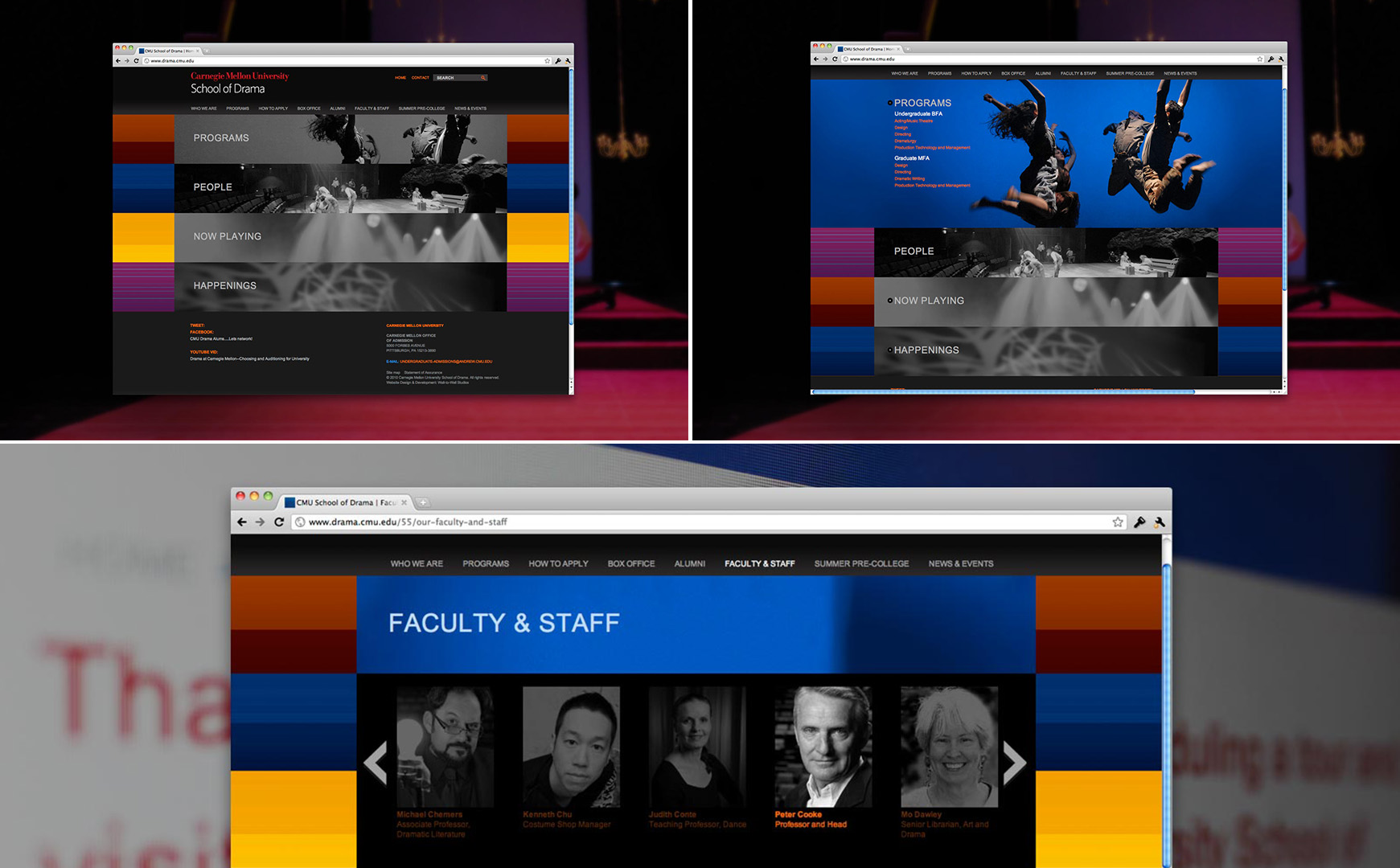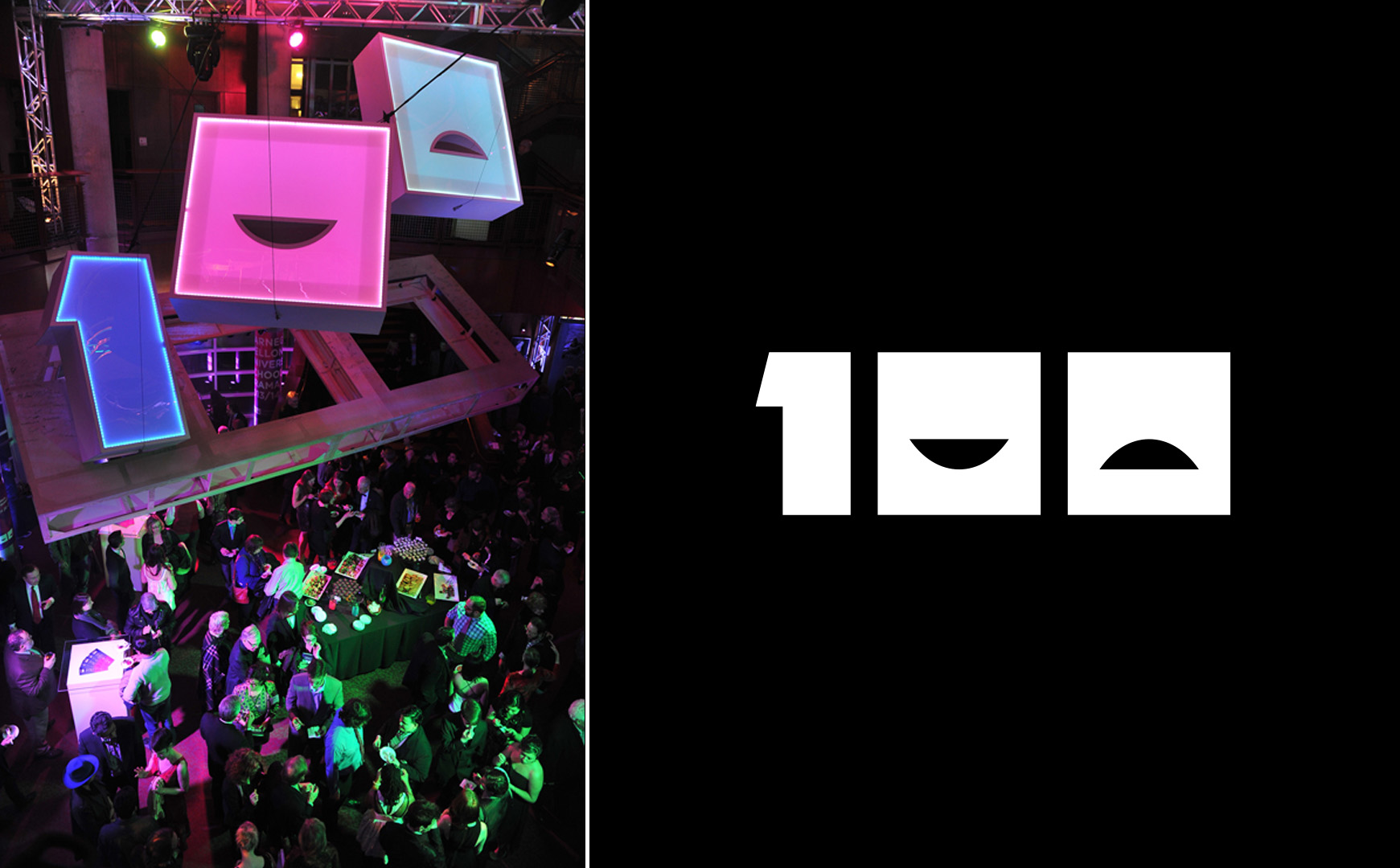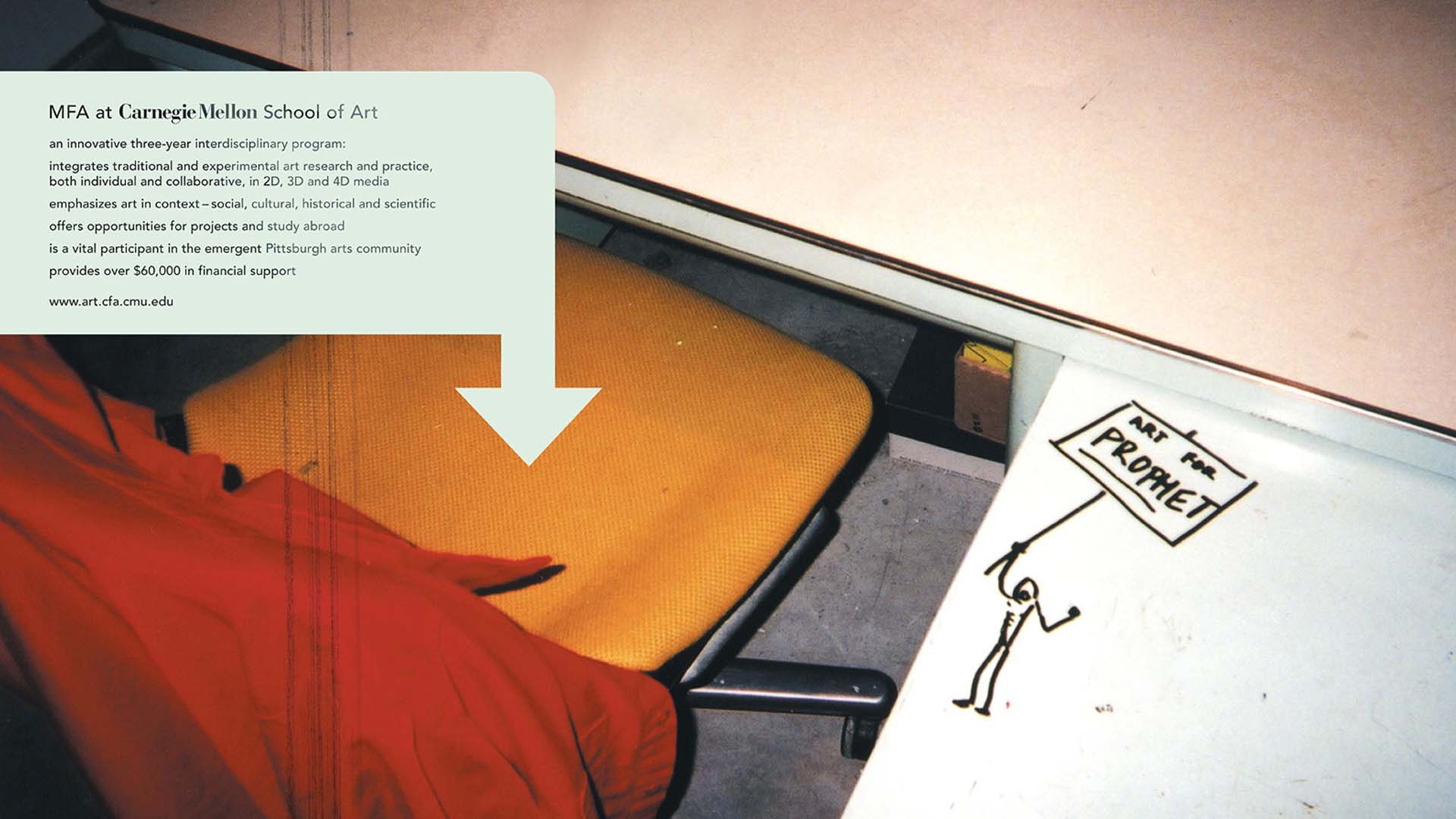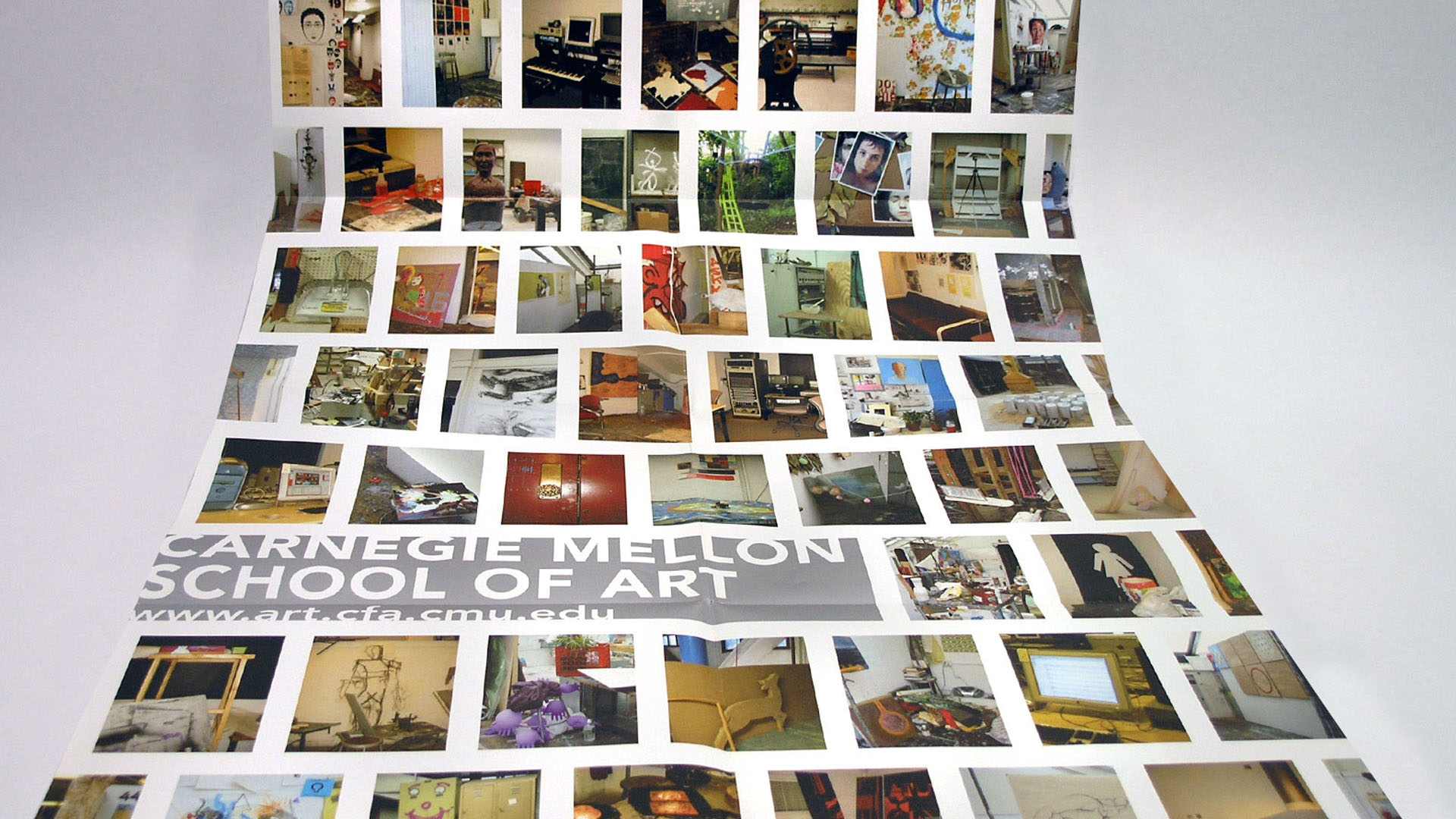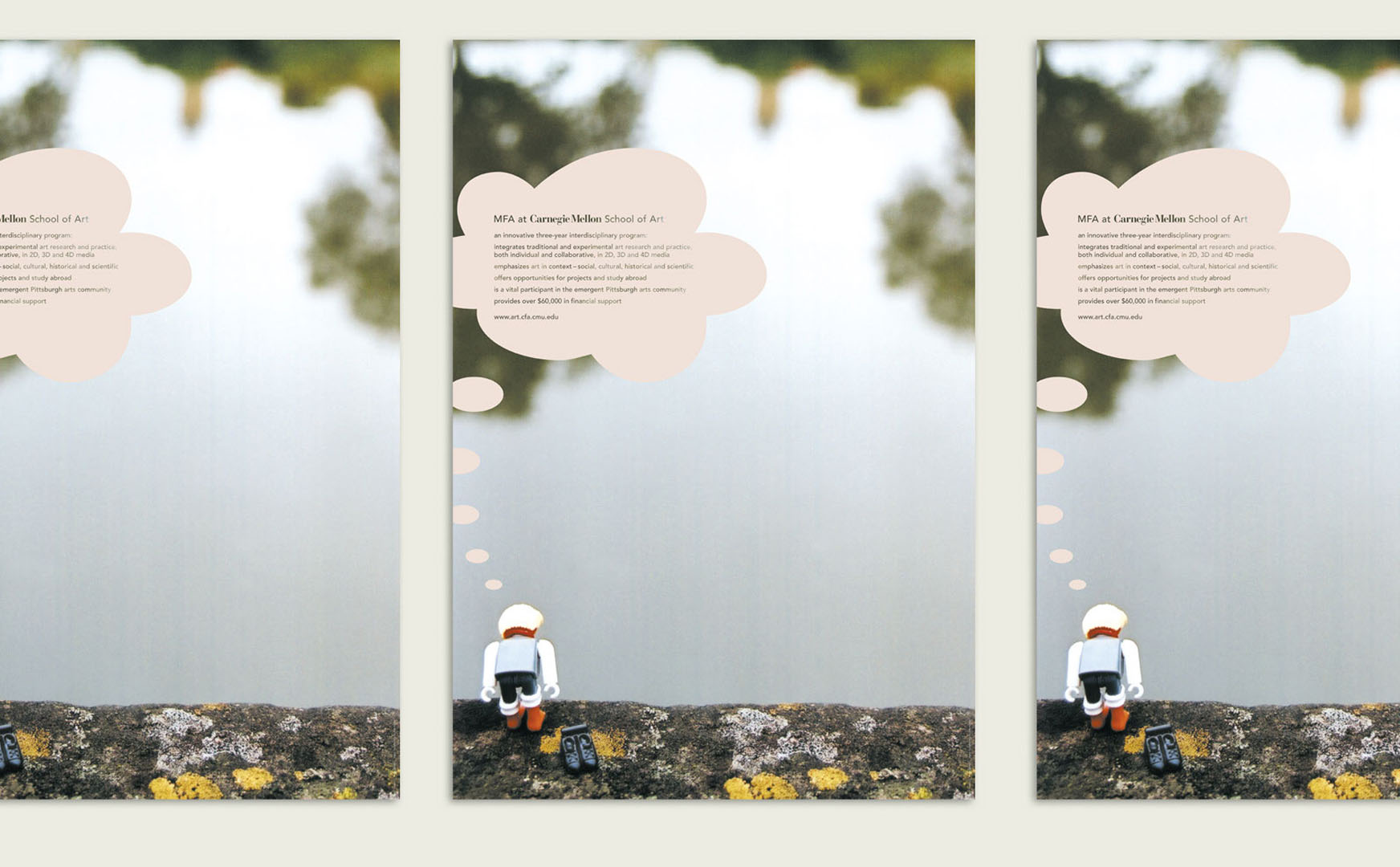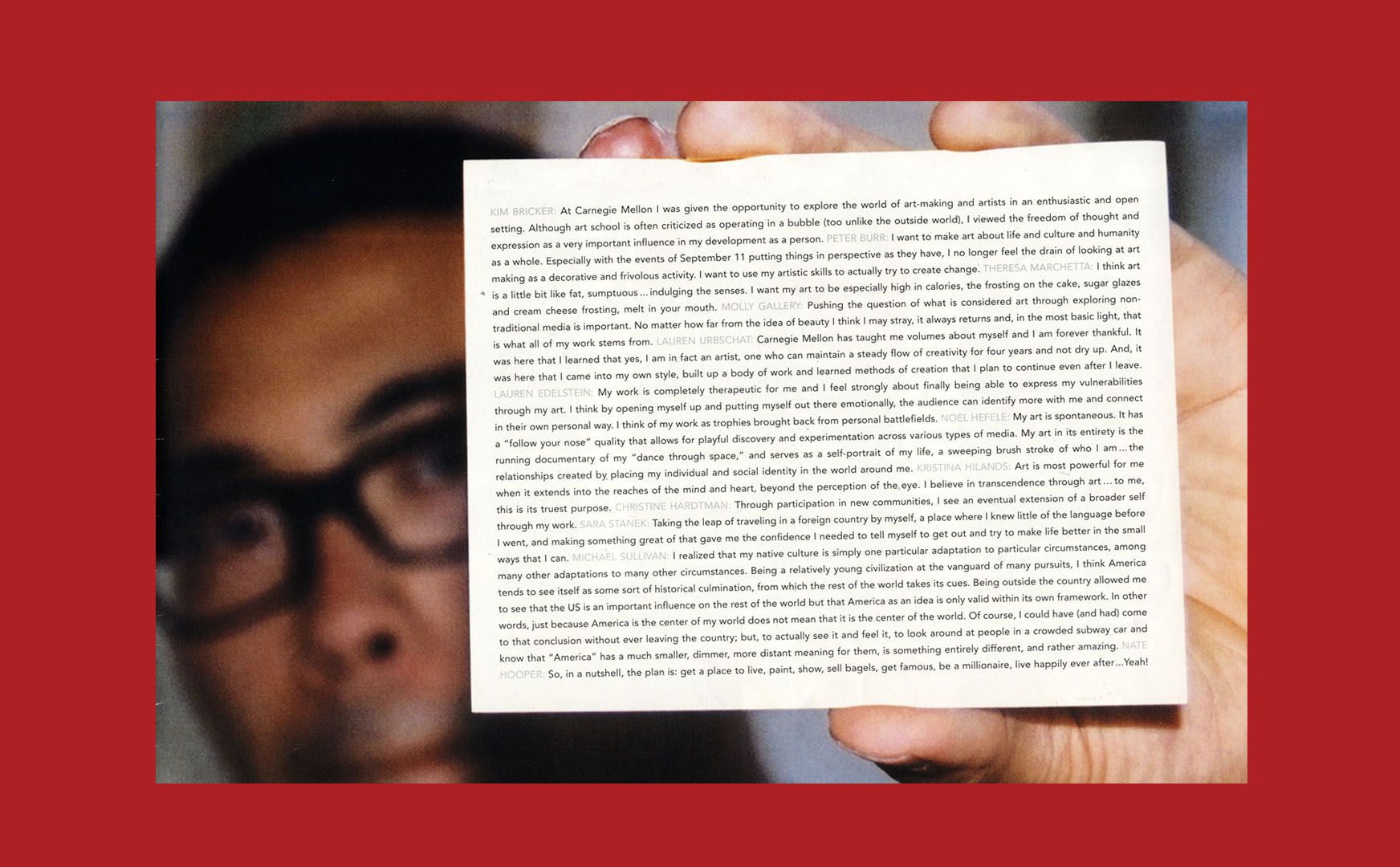 QATAR CAMPUS
In a continuation of the previous successful creative collaboration, W|W executed an integrated design of the formative marketing pieces for Carnegie Mellon University Qatar which included the website, magazine, viewbook, print advertising campaign, and environmental touchpoints. Collectively, these crucial brand signals highlight the key stories and definable differences that help make CMUQ indeed a special place, boosting applications by nearly 40%.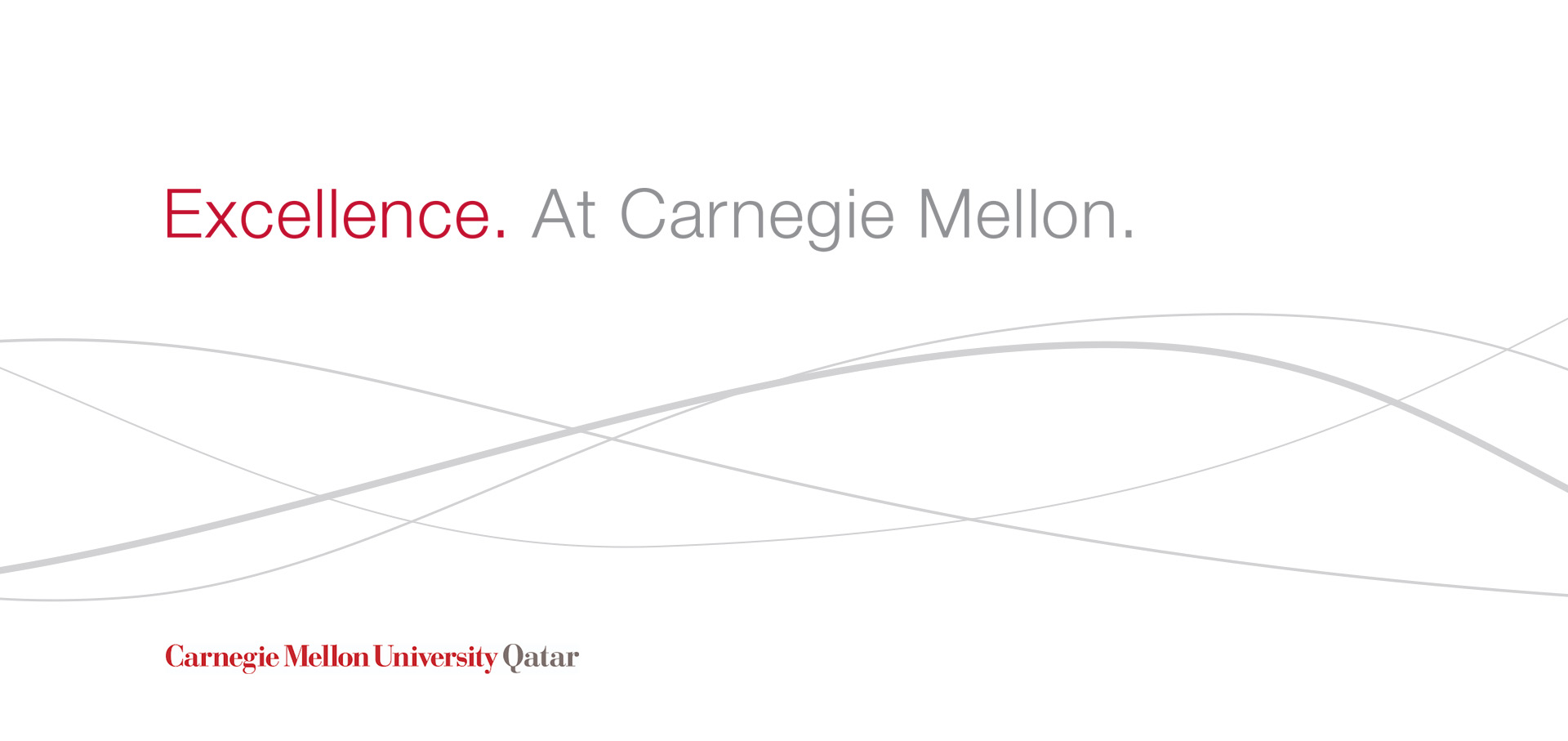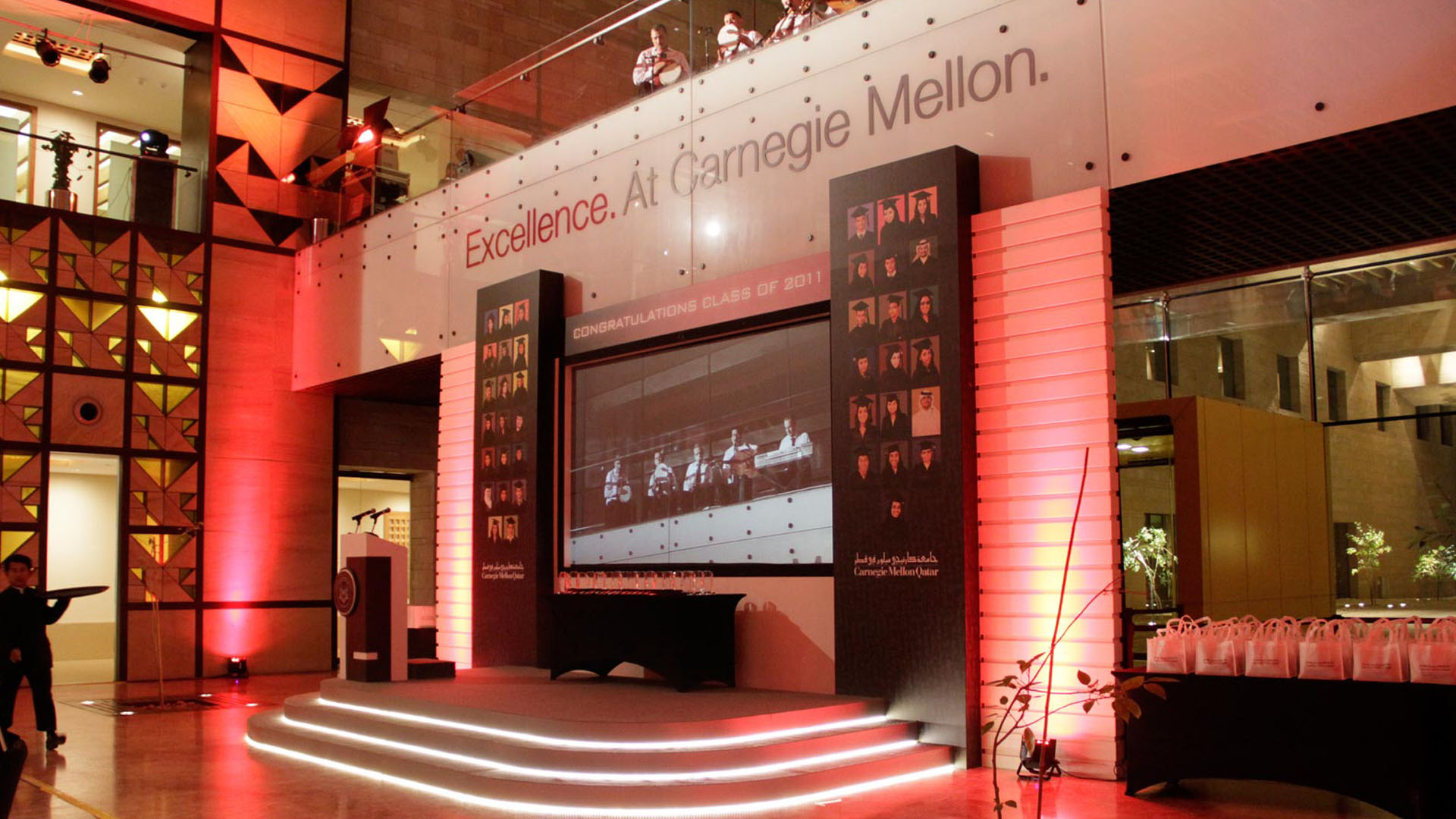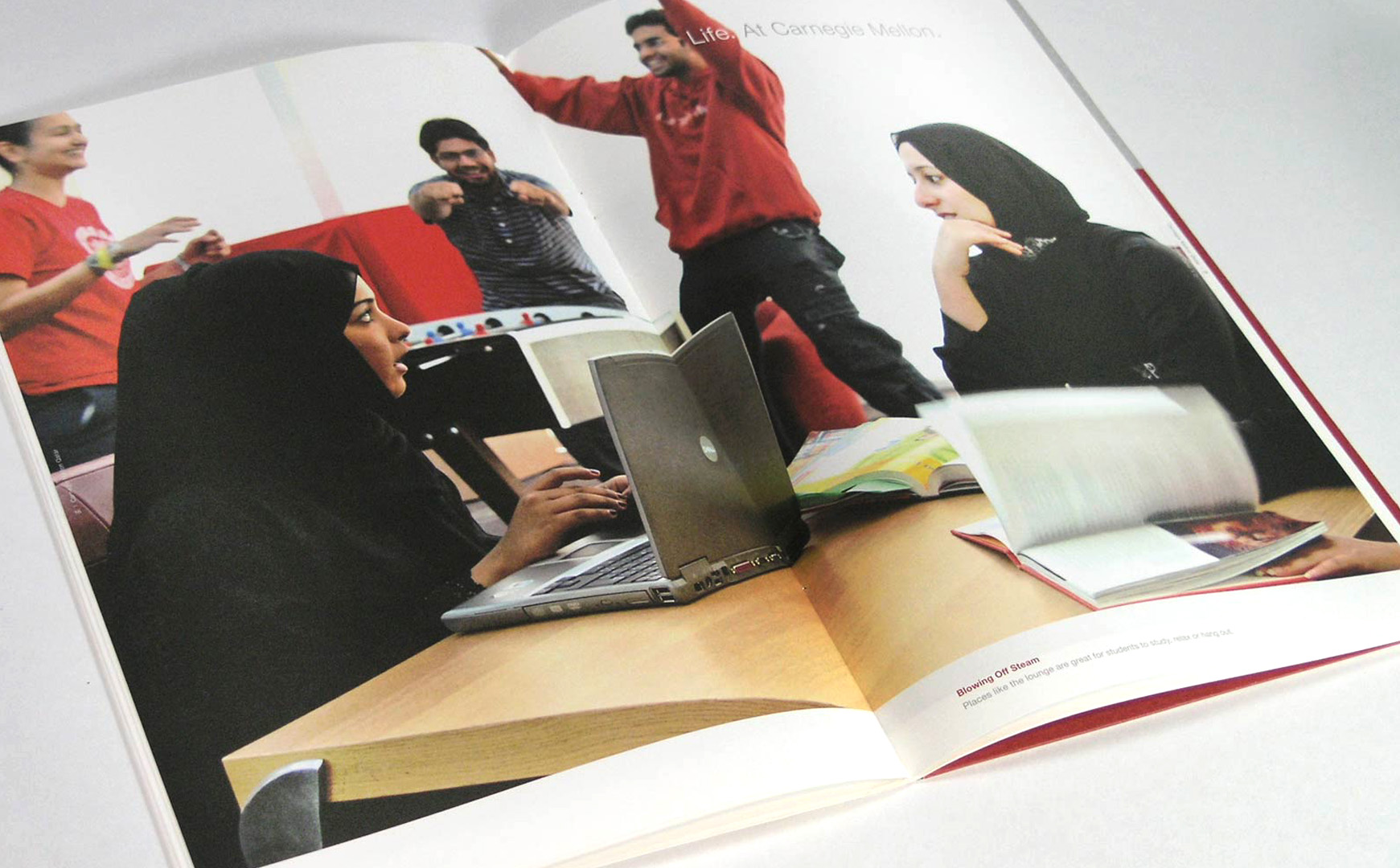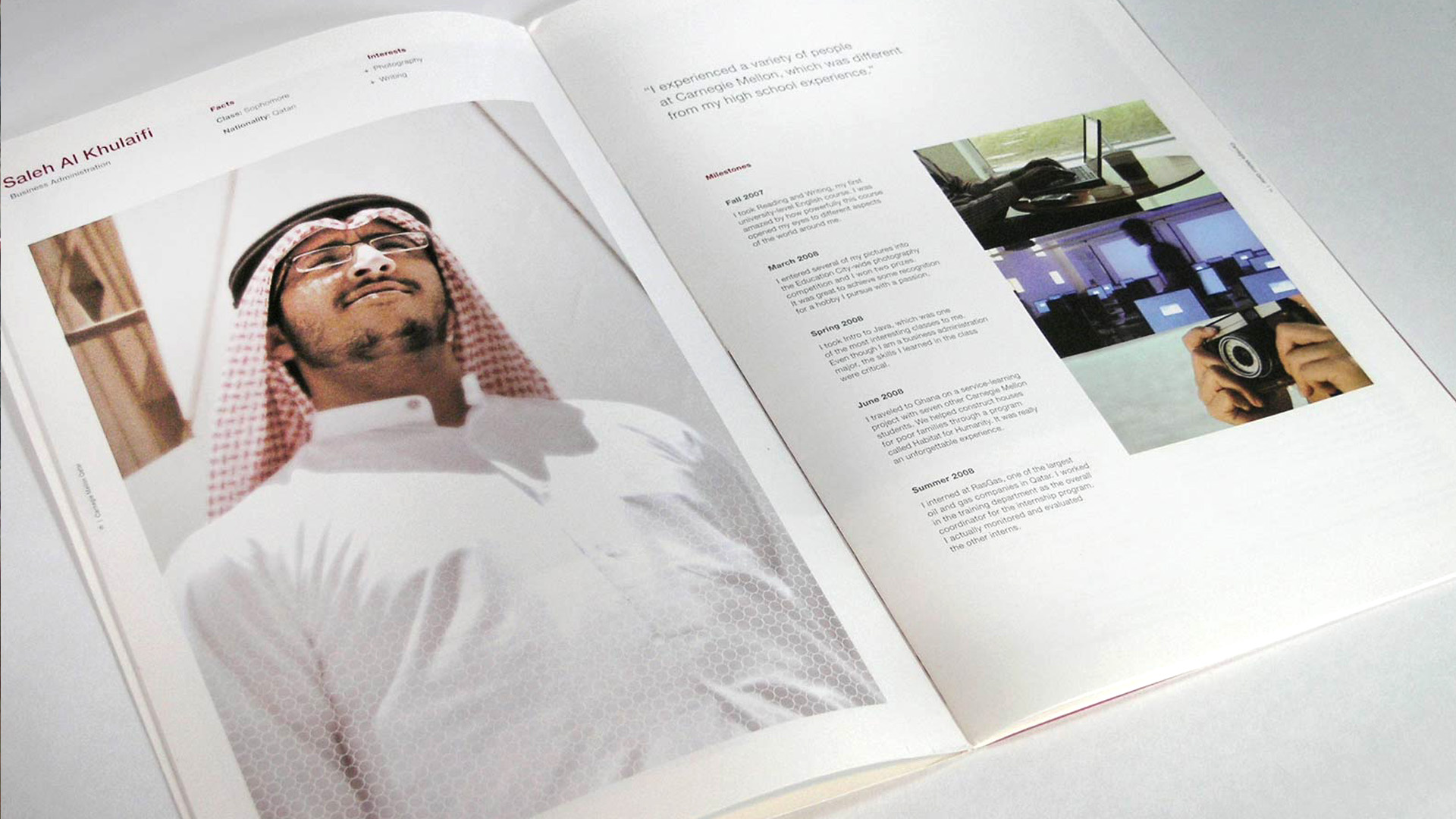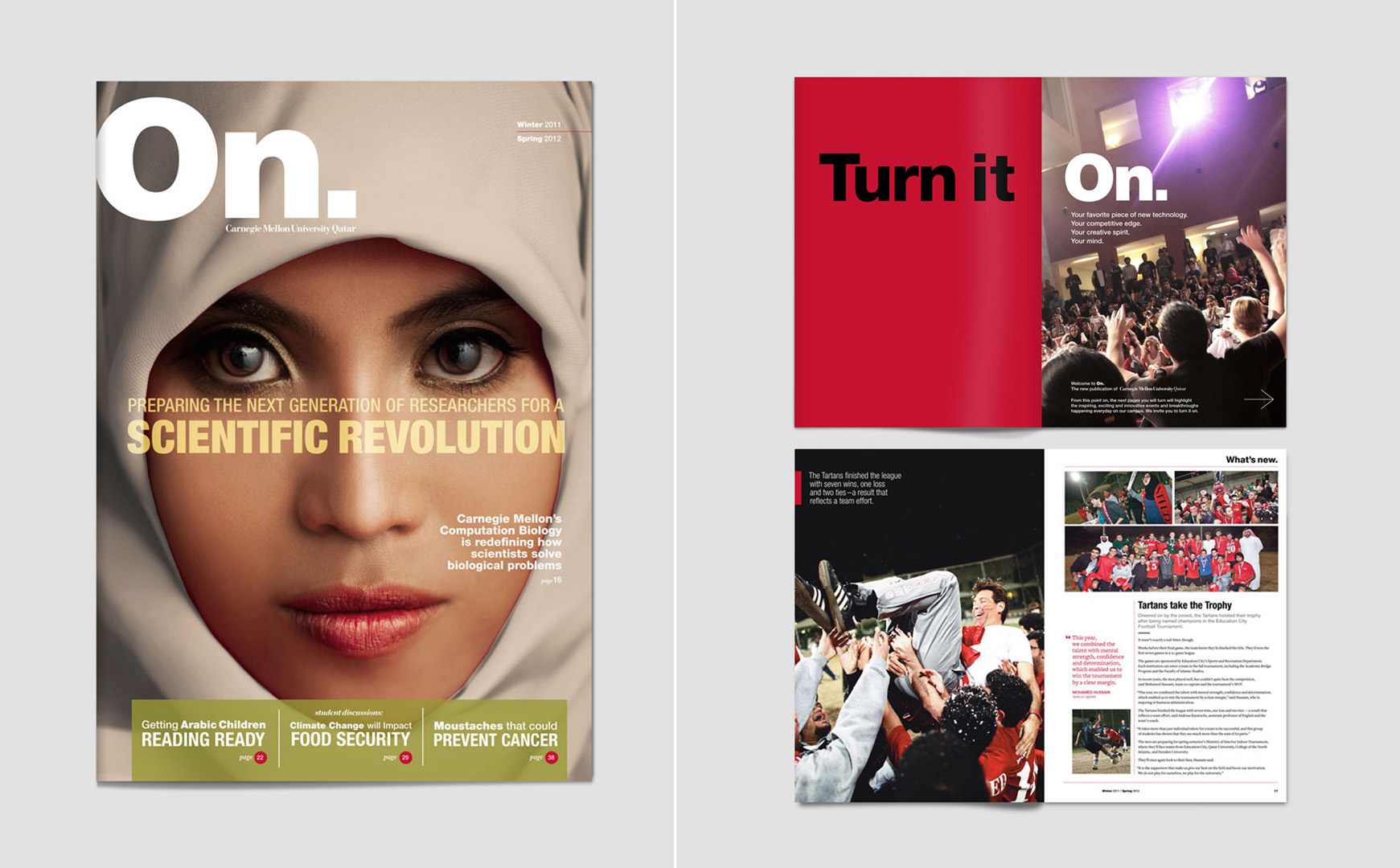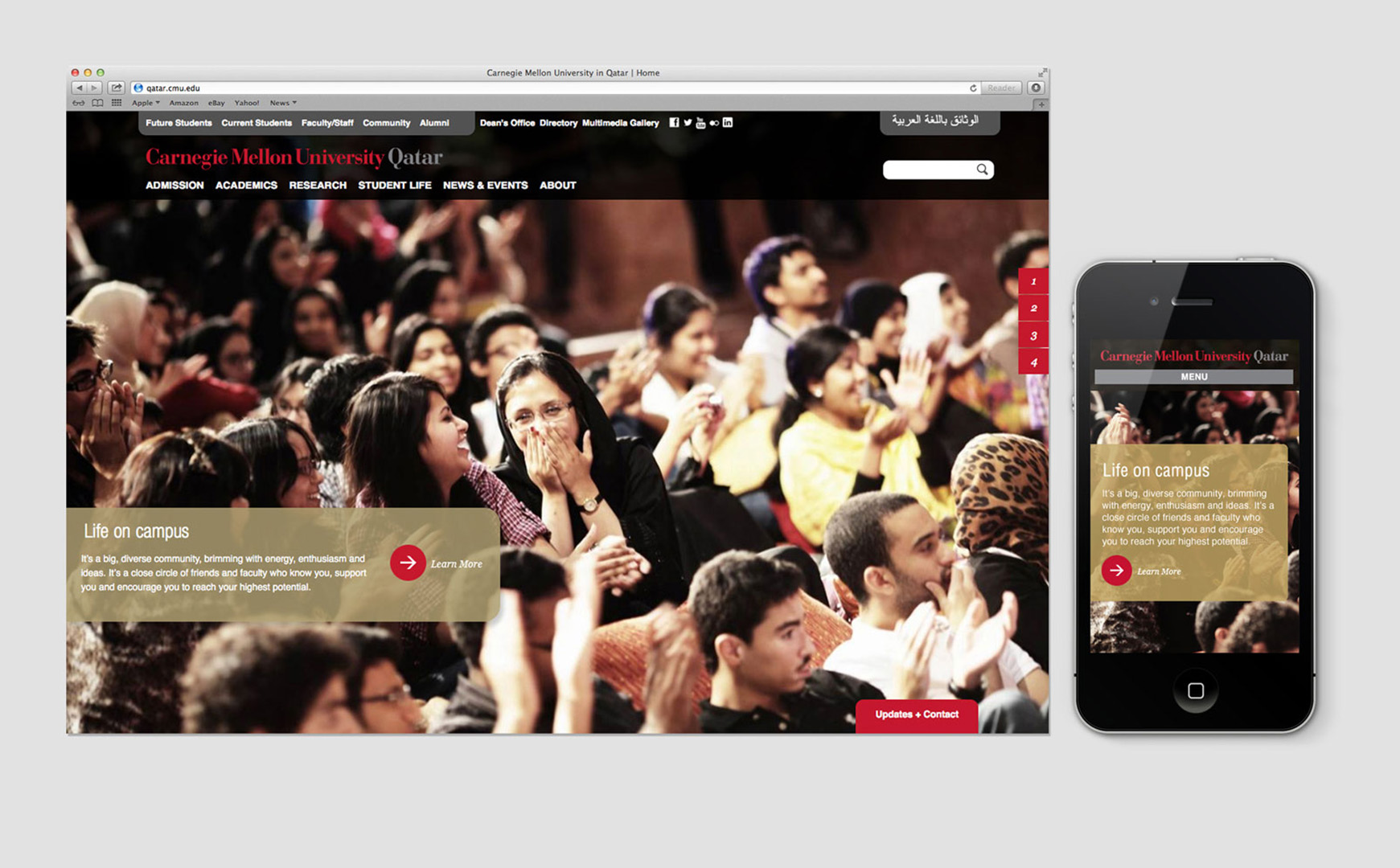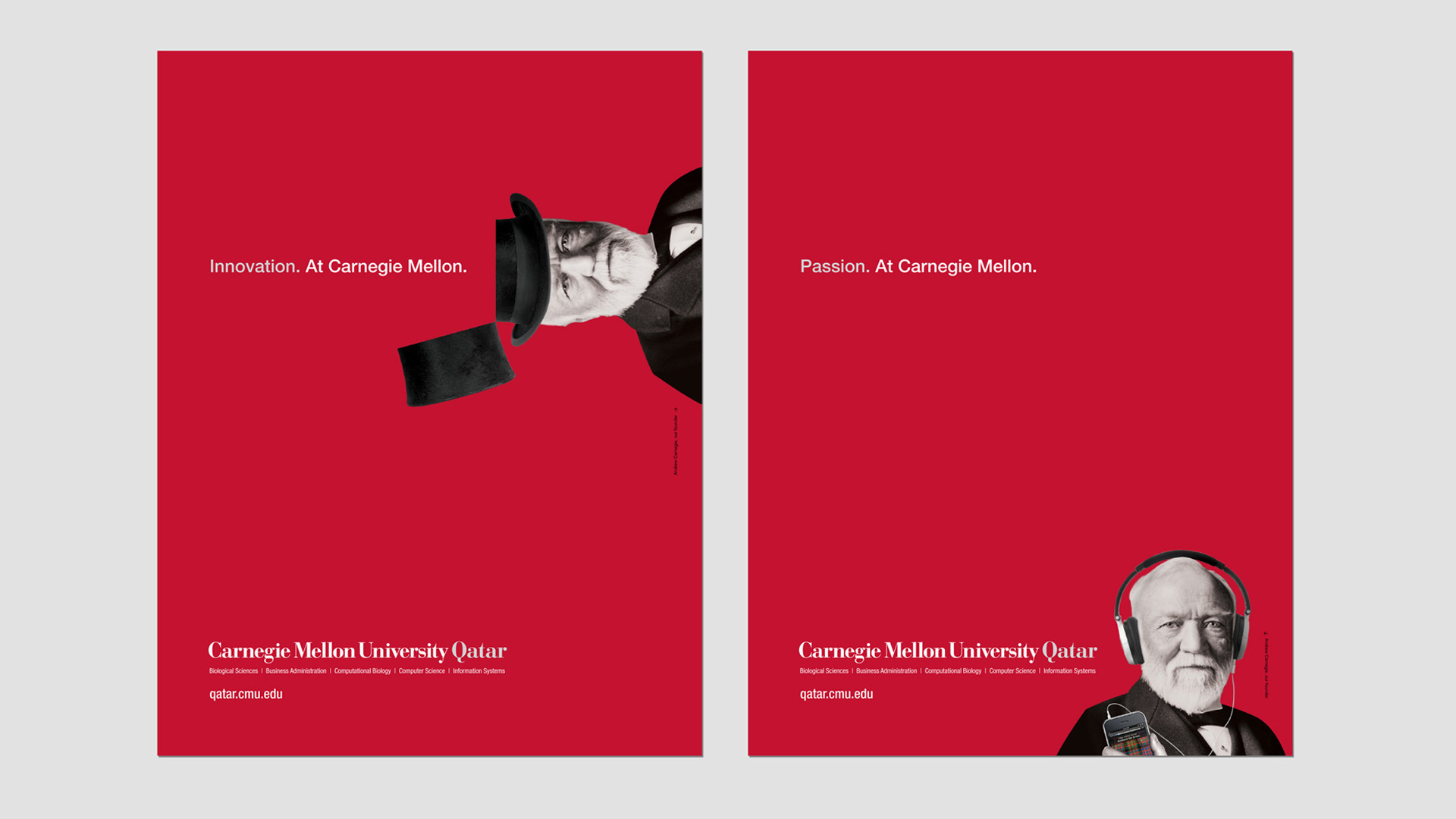 OFFICE OF ADVANCEMENT
W|W designed The Little Brag Book for the Carnegie Mellon Office of Advancement which showcases innovations attributed to the university's alumni, faculty, and students. The concept was born when CMU President, Gerry Cohen, wanted a printed piece to hand to international Leaders during the 2009 G20 Summit. The Solution was this pocket-sized little brag book of big ideas packed within an engaging 100-year overview of CMU innovation. The brag book became a key marketing tool for the Campaign for Carnegie Mellon University, Inspire Innovation, and was reprinted with several sequent editions, including a hardbound version for the Qatar Campus.