CARNEGIE MELLON ENGINEERING & TECHNOLOGY INNOVATION MANAGEMENT (ETIM)
CHAMPIONS OF INNOVATION
Carnegie Mellon University's MS in ETIM degree program is driven by a vision to inspire a new generation of engineers and scientists to champion technological innovation and value creation. It's here that engineers and scientists are developing the specialized business skills, frameworks, and technical acuity necessary to create value, and ultimately capture value from innovative technologies. W|W delivered a research-driven brand strategy with audience personas that guided the development of the integrated rebranding for the masters program. A combination of primary and secondary research (audit, interviews, survey, peer, etc.) provided the insights that informed the personas, inspired the unassailable messaging framework, and influenced the creation of the comprehensive brand guide.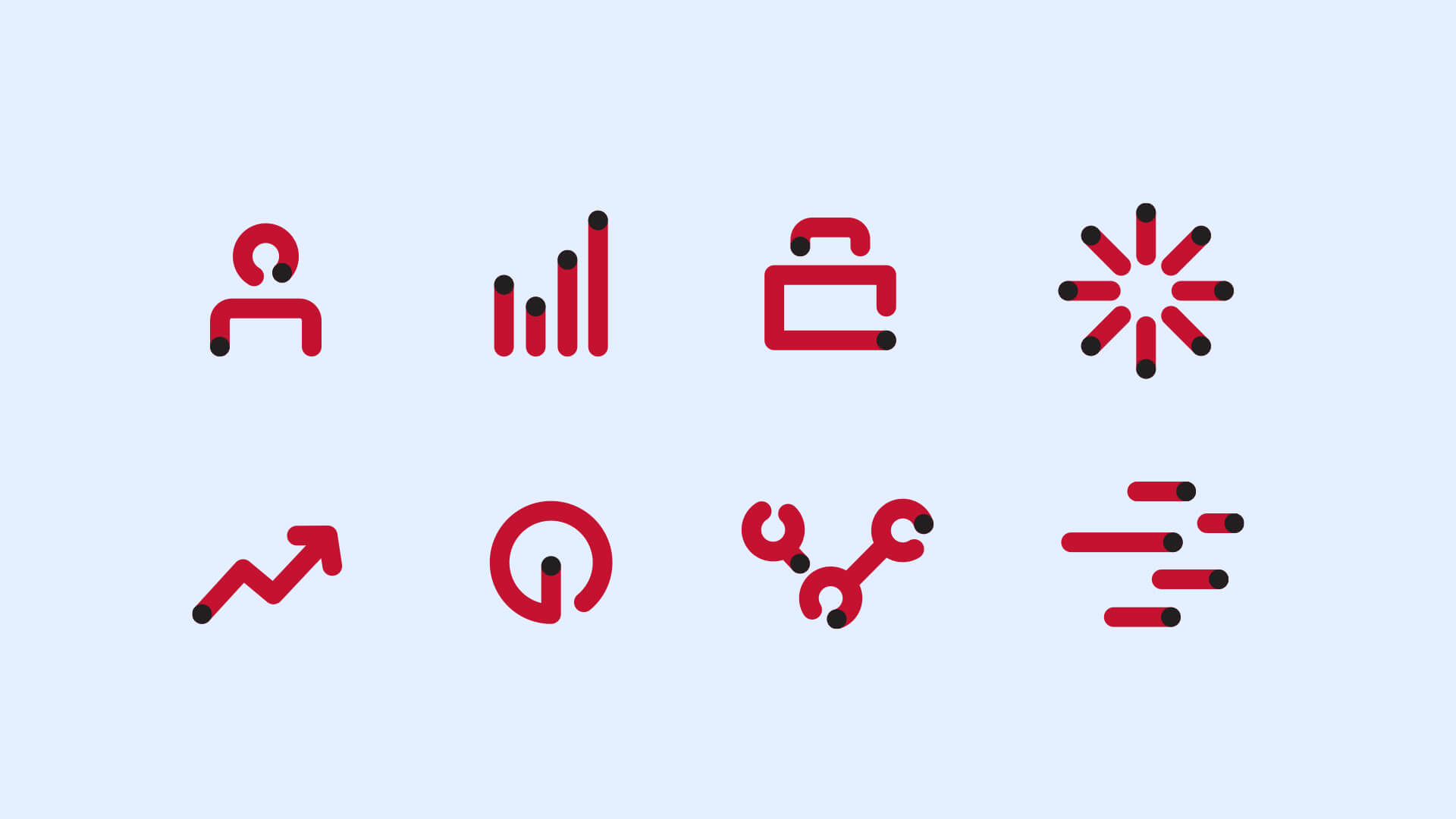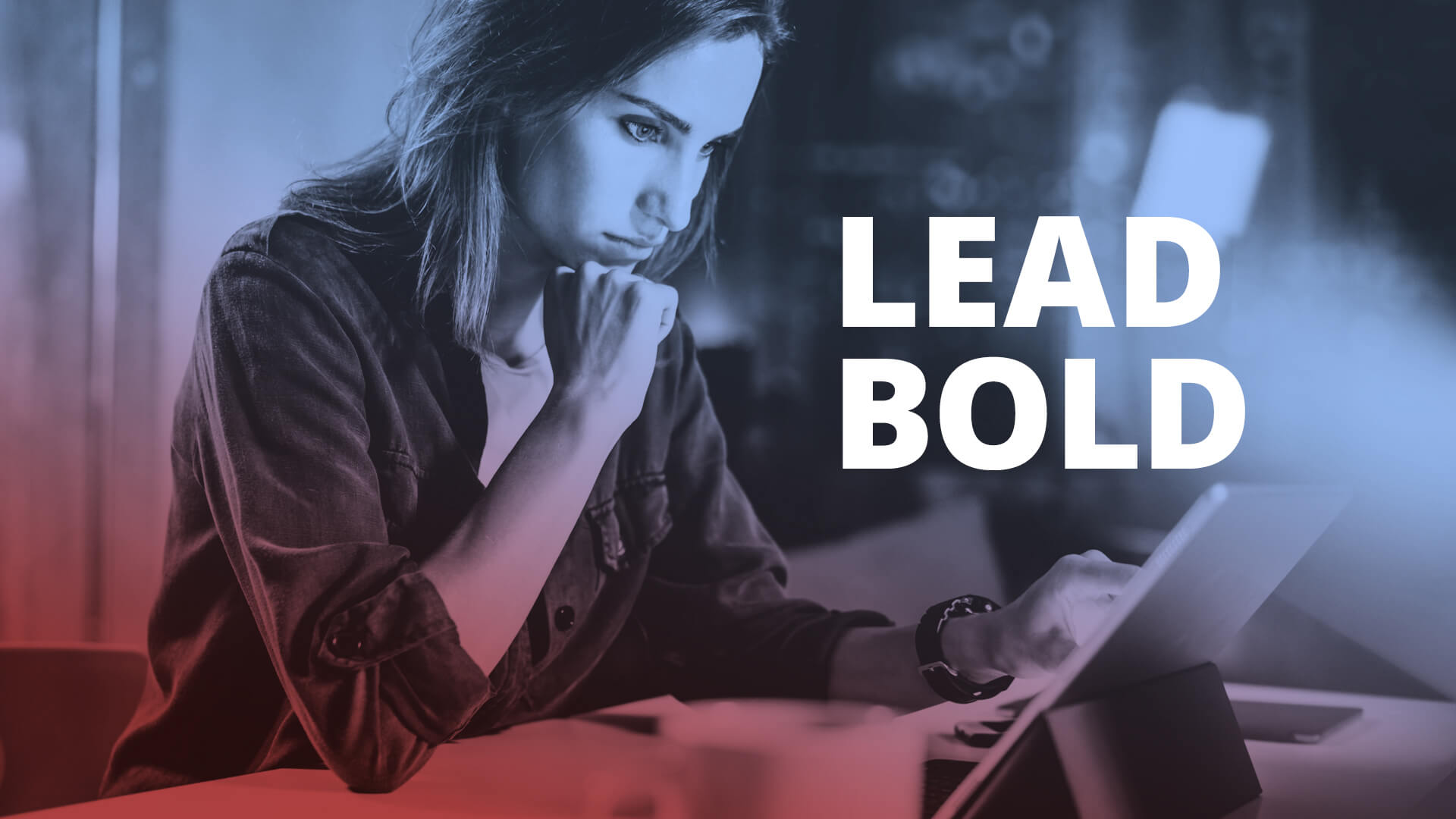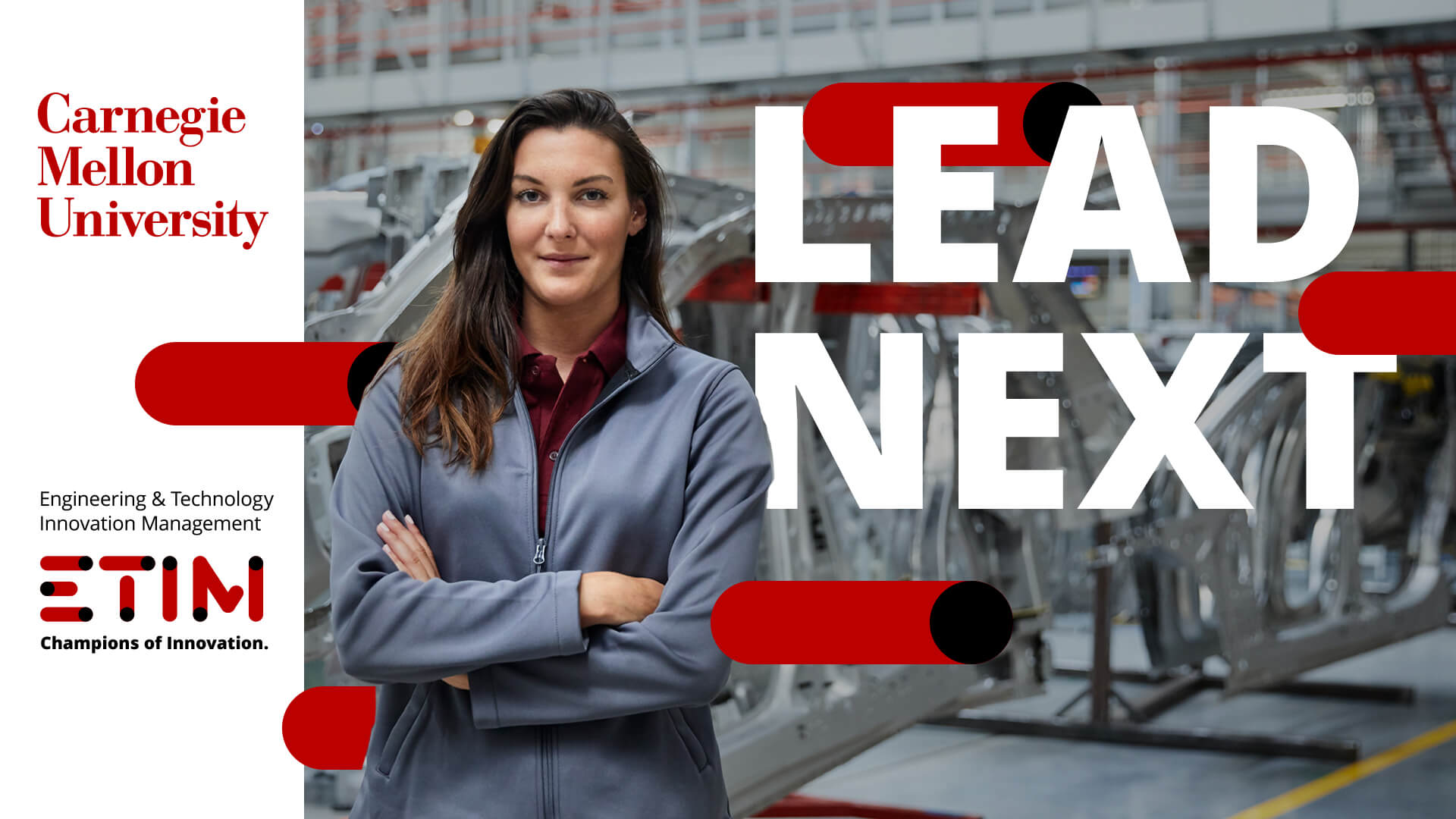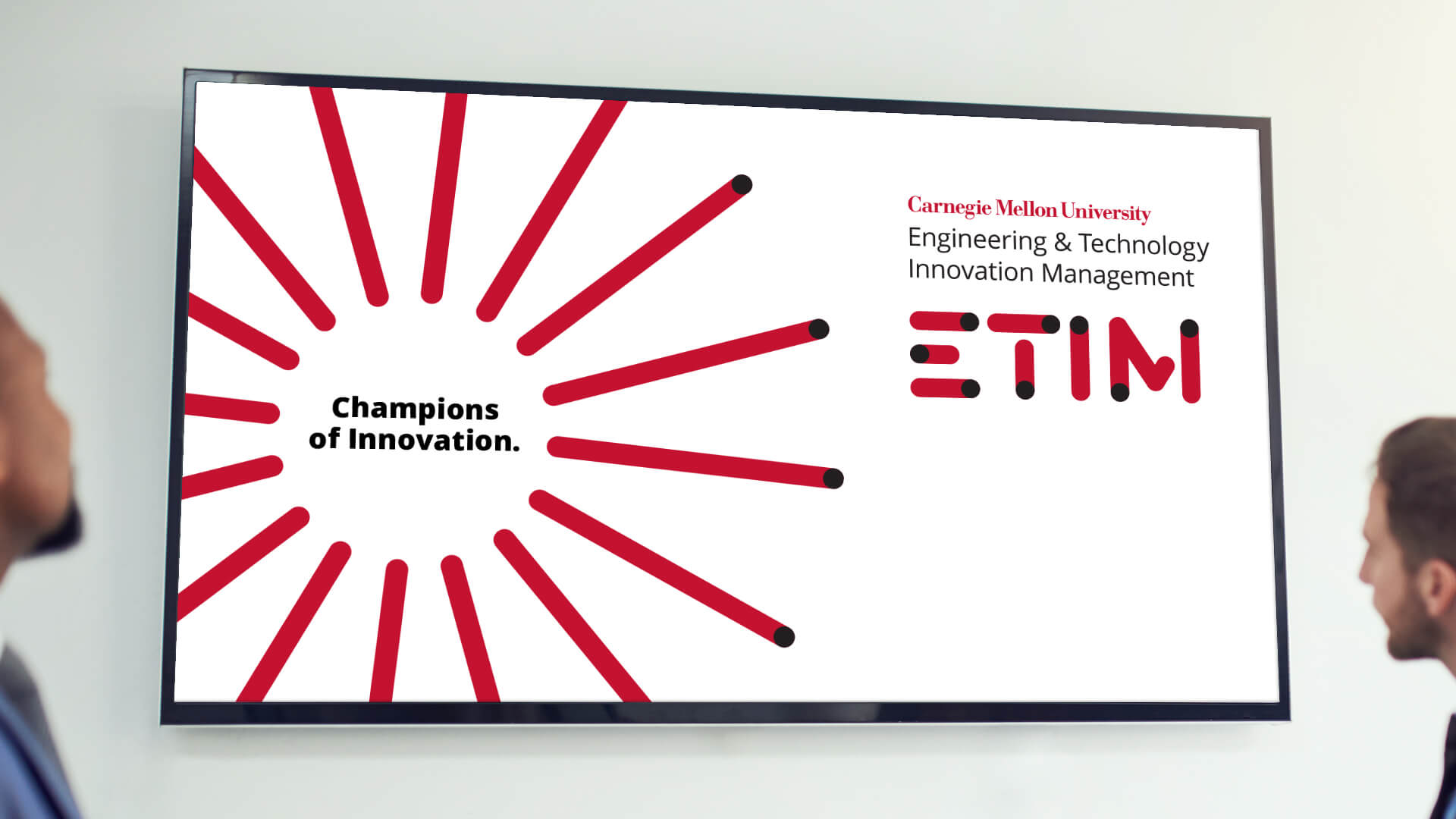 BRAND NARRATIVE & IMPLEMENTATION
The brand style guide created by W|W for CMU ETIM addresses implementation across all touchpoints and signals, from social media to merch & apparel to print collateral to environmental applications and everything in-between. All components of the brand guide are in alignment with the CMU ETIM promise, "Building Innovation Champions".
ETIM builds on the already significant talents of its students. By adding CMU faculty, a strong core curriculum, and hands-on learning to the mix, ETIM builds new leaders, innovations, industries, economic engines, and more. Innovation is the goal. Innovation is what ETIM students want to create and it's what drives today's economy. When it comes to managing and launching innovation, ETIM students shine. ETIM graduates aren't just leaders, they're champions. The very best. At the top of their game. As a program, ETIM also champions innovation by creating the conditions and the leaders to nurture and guide tomorrow's innovations.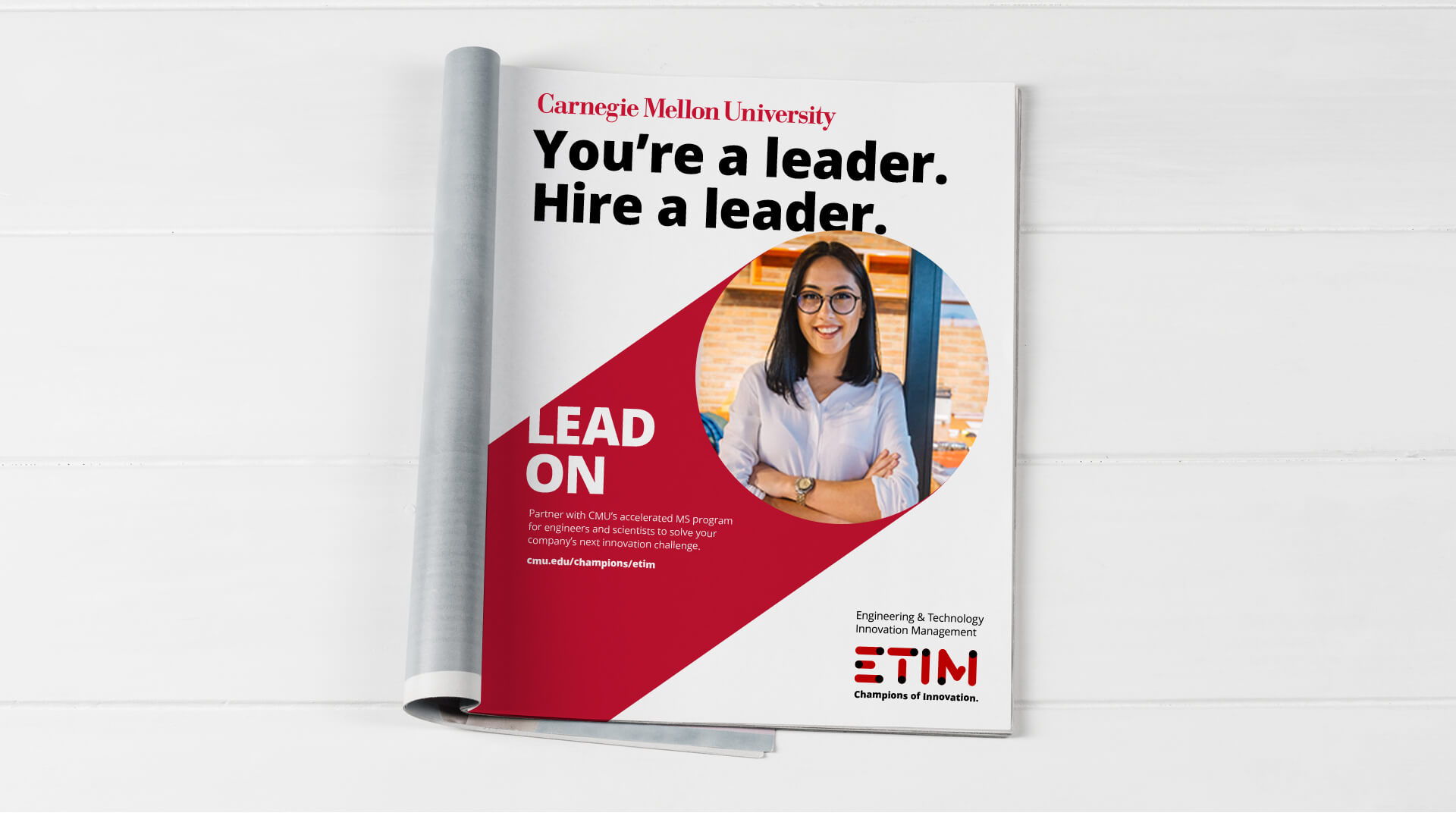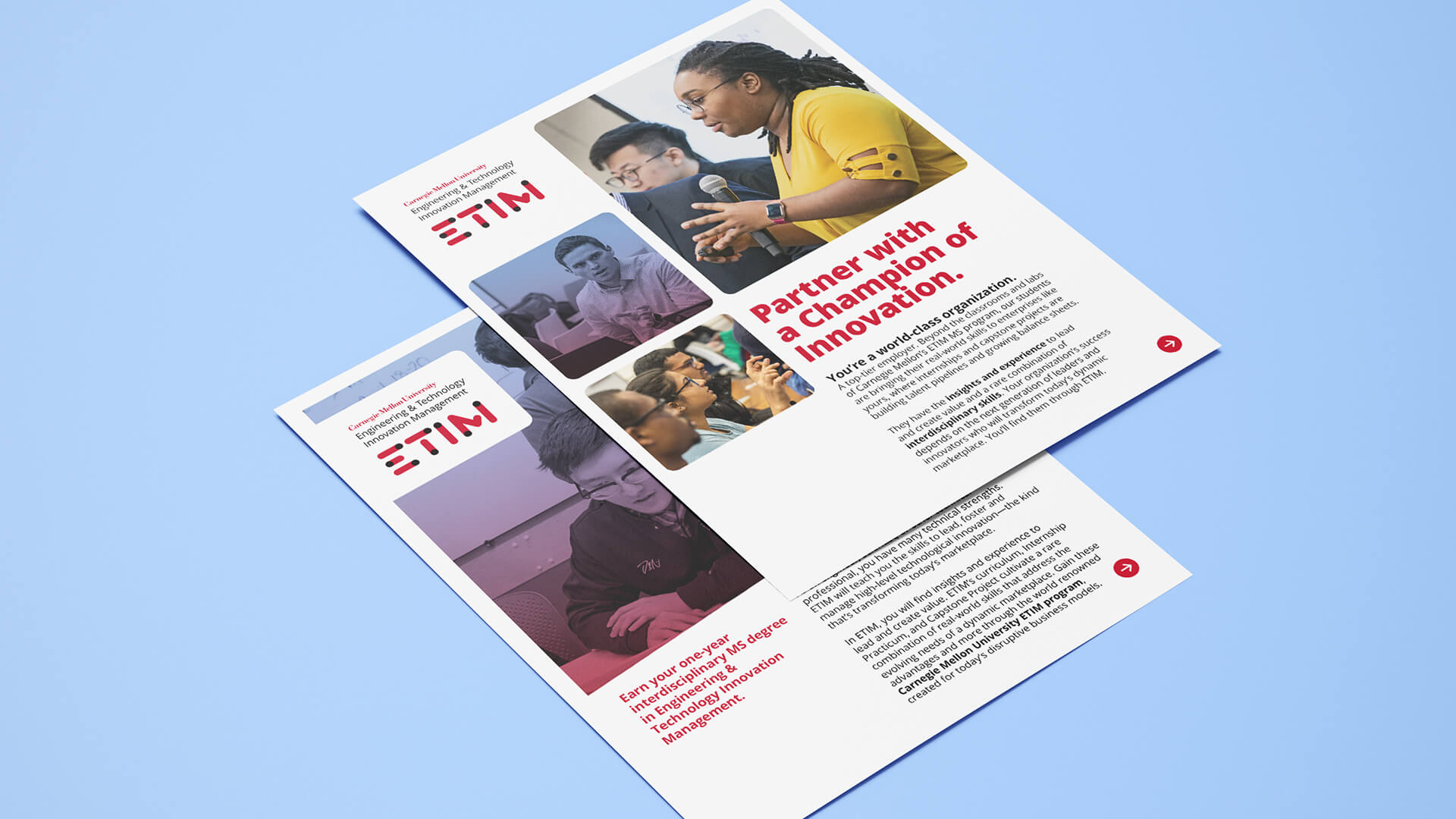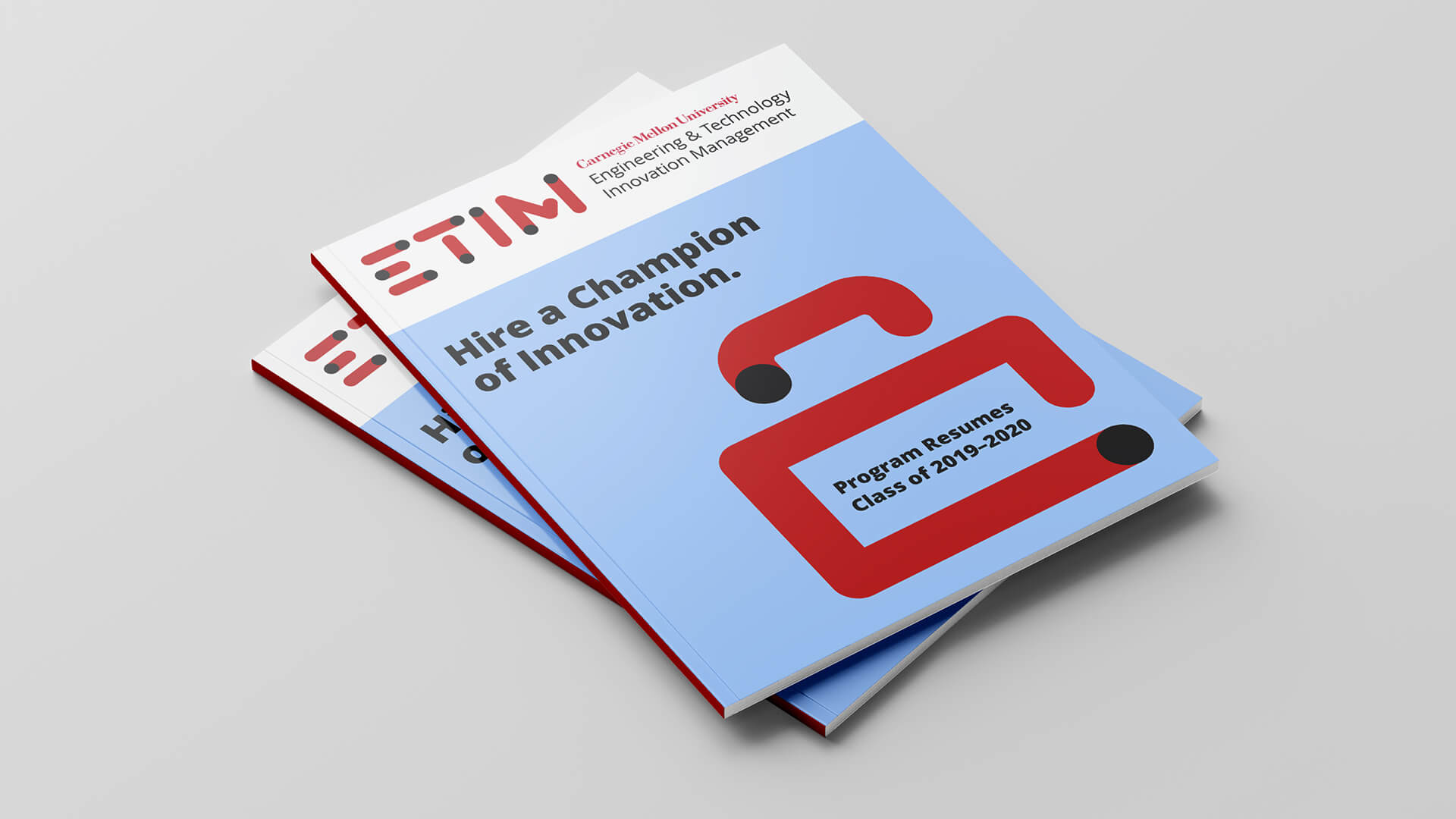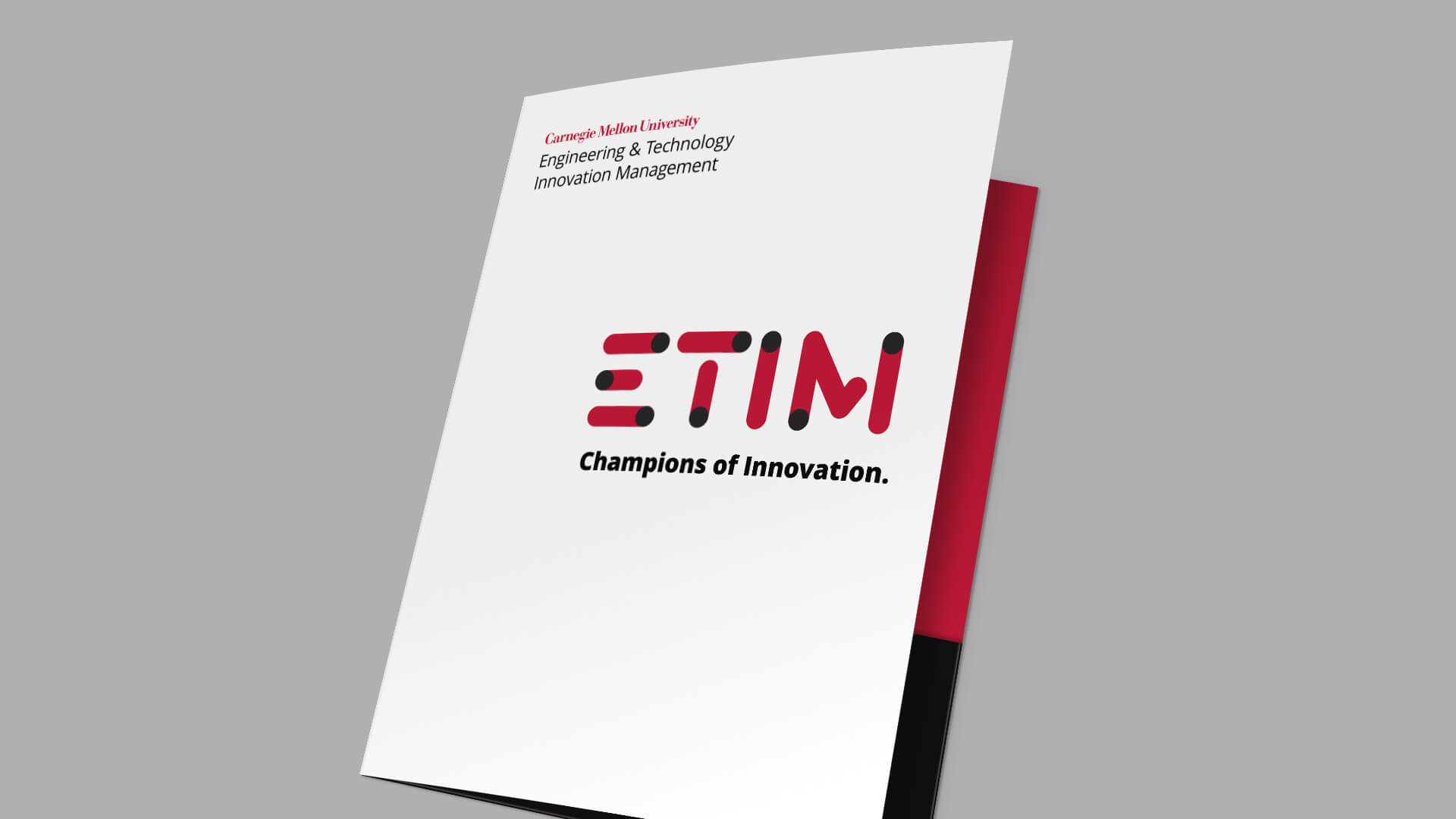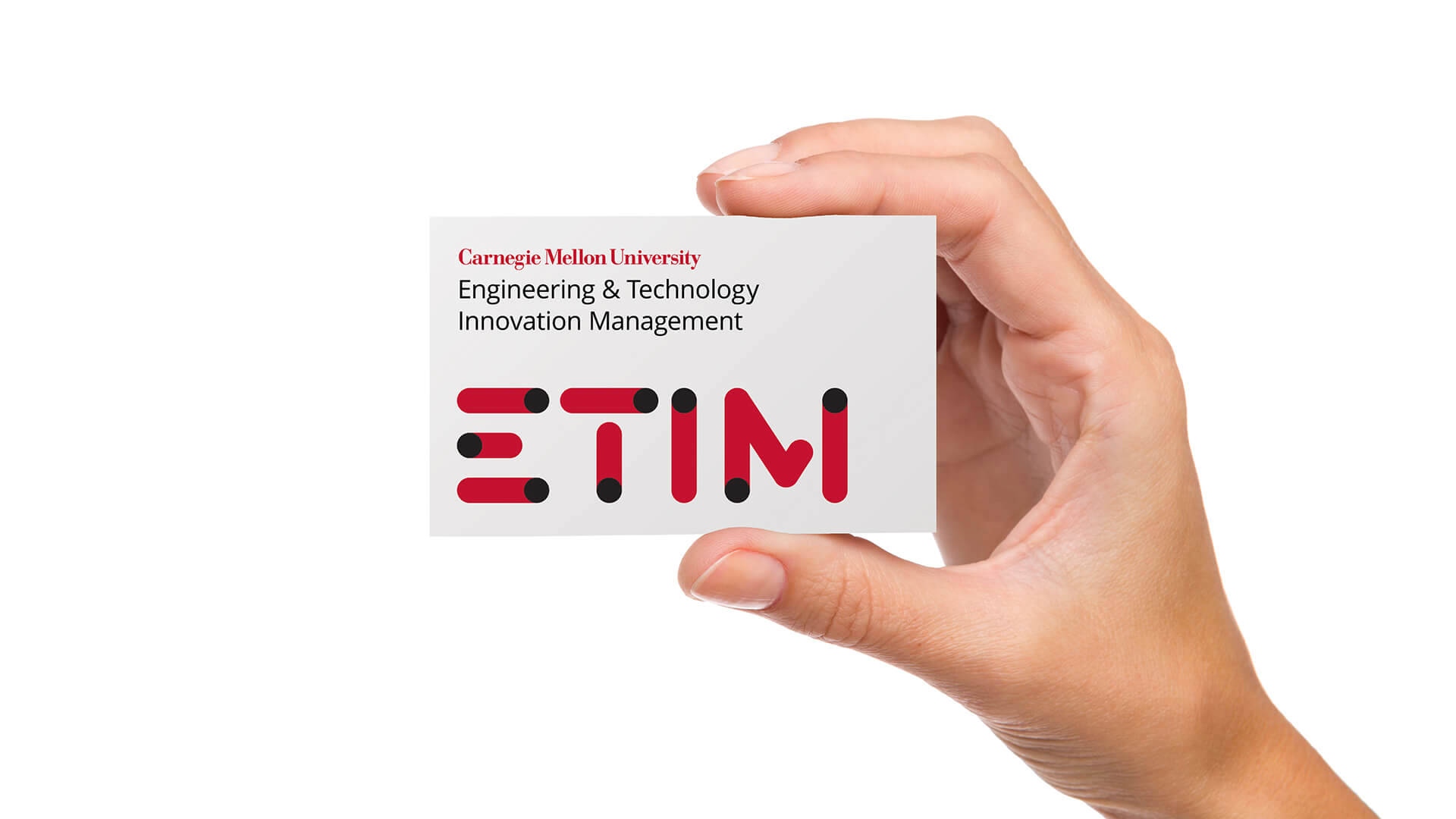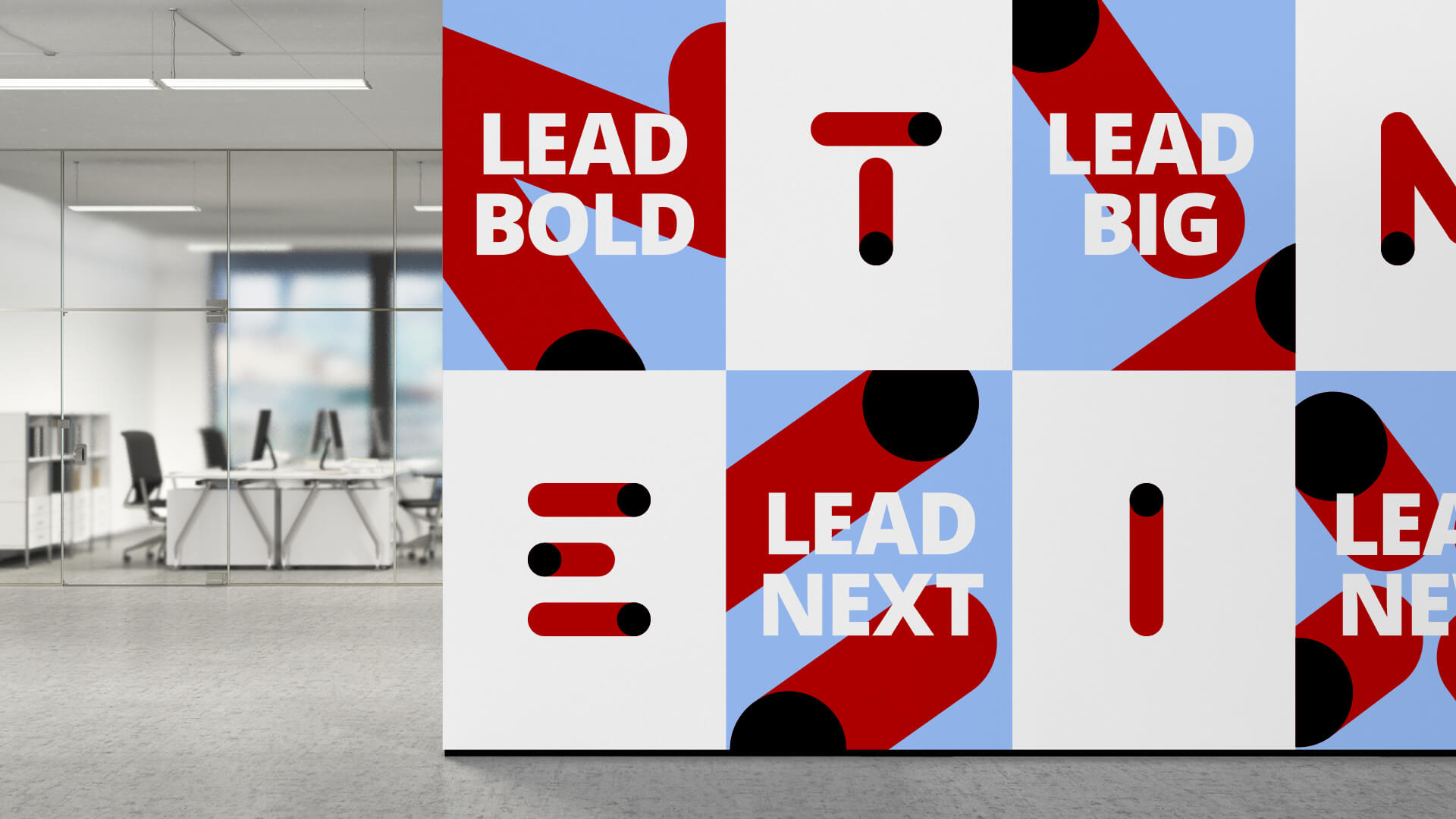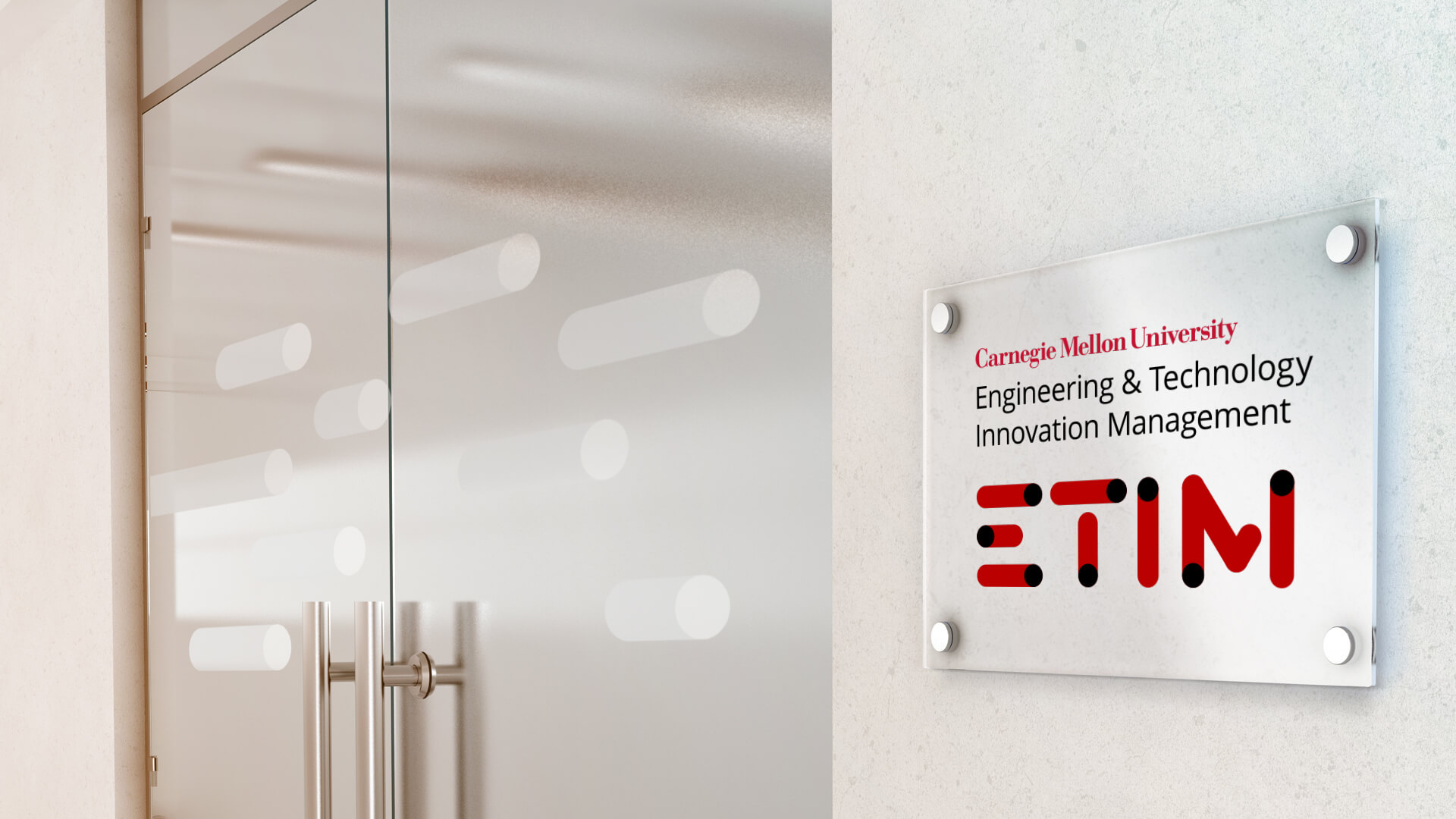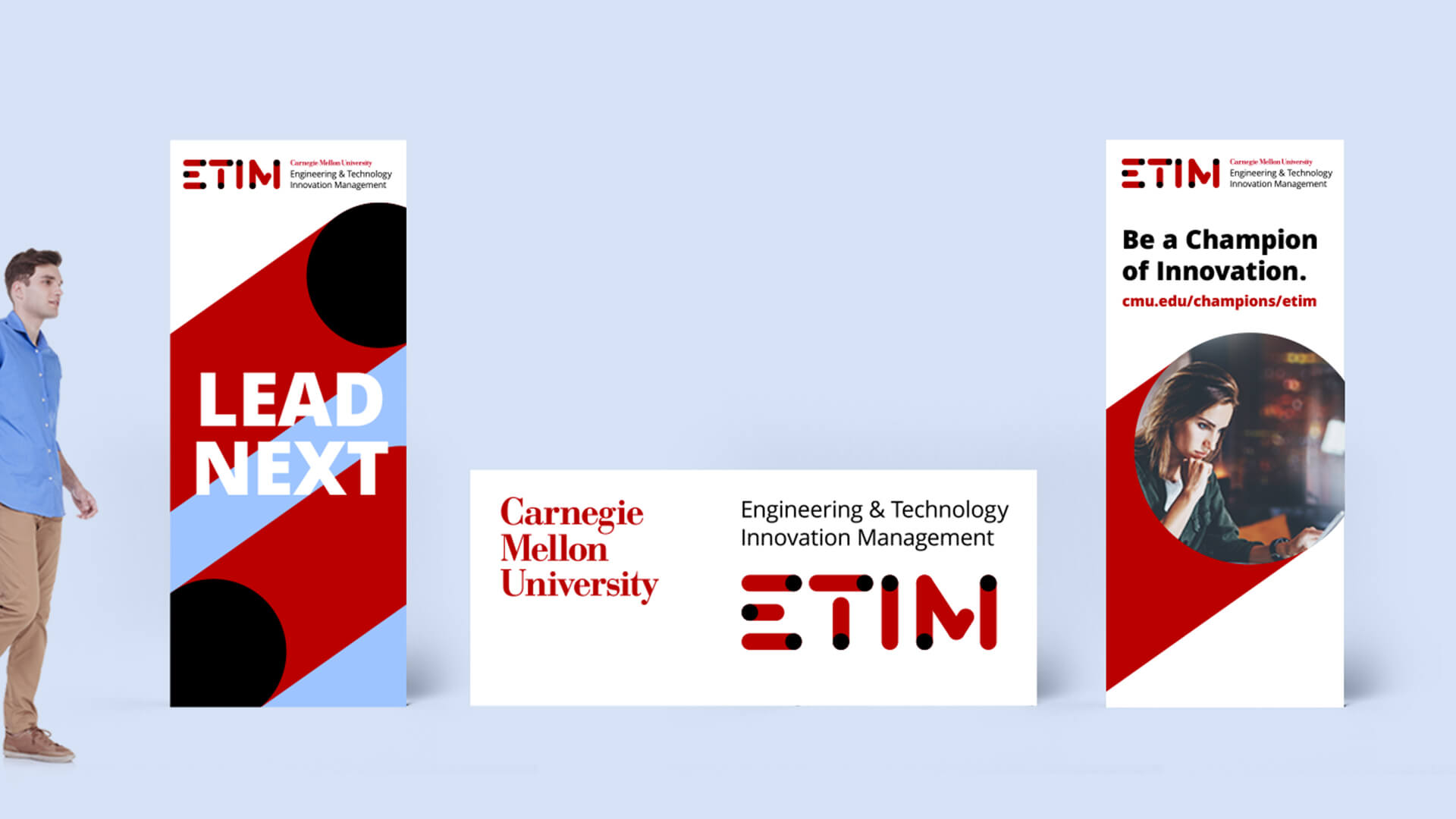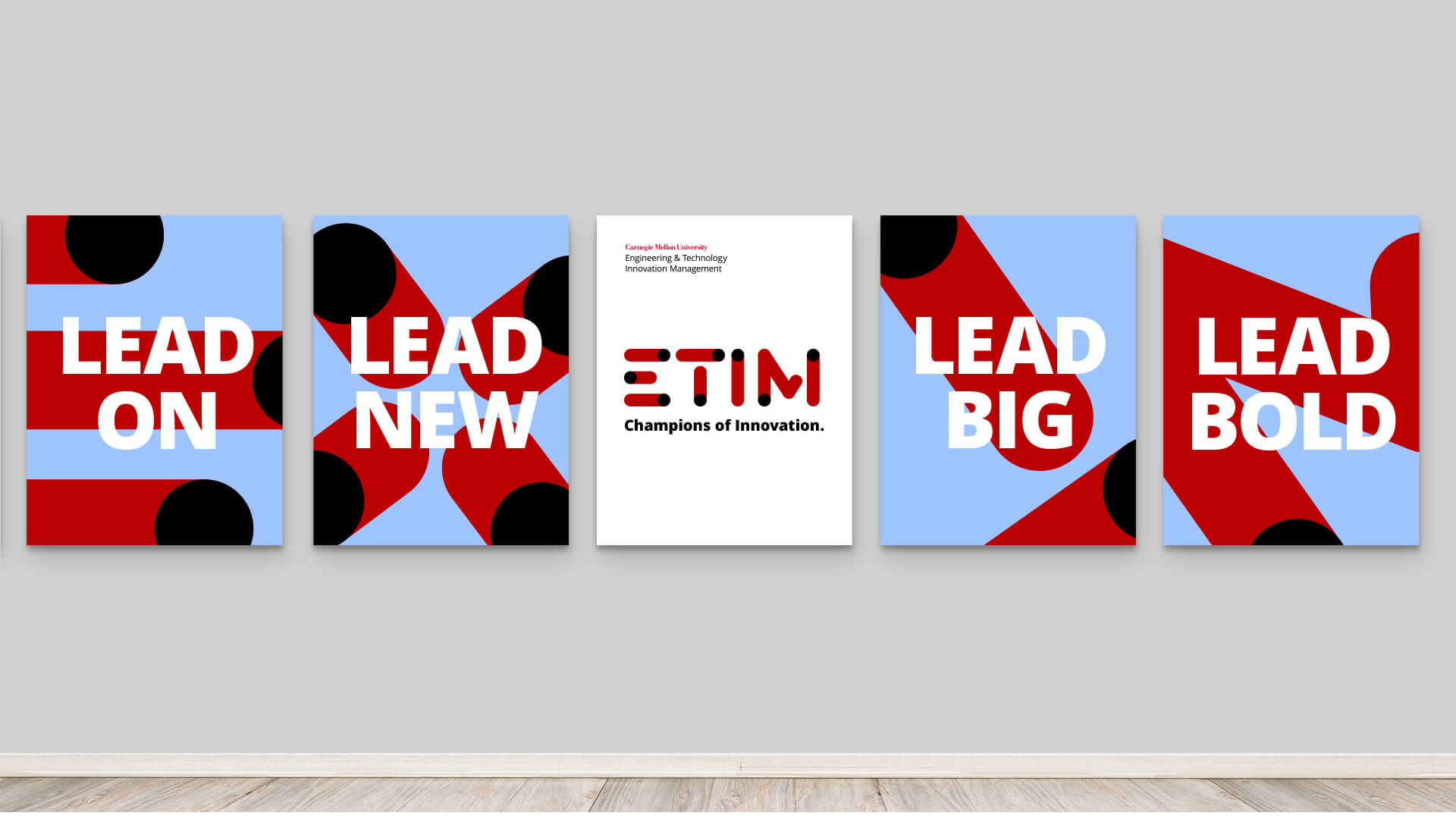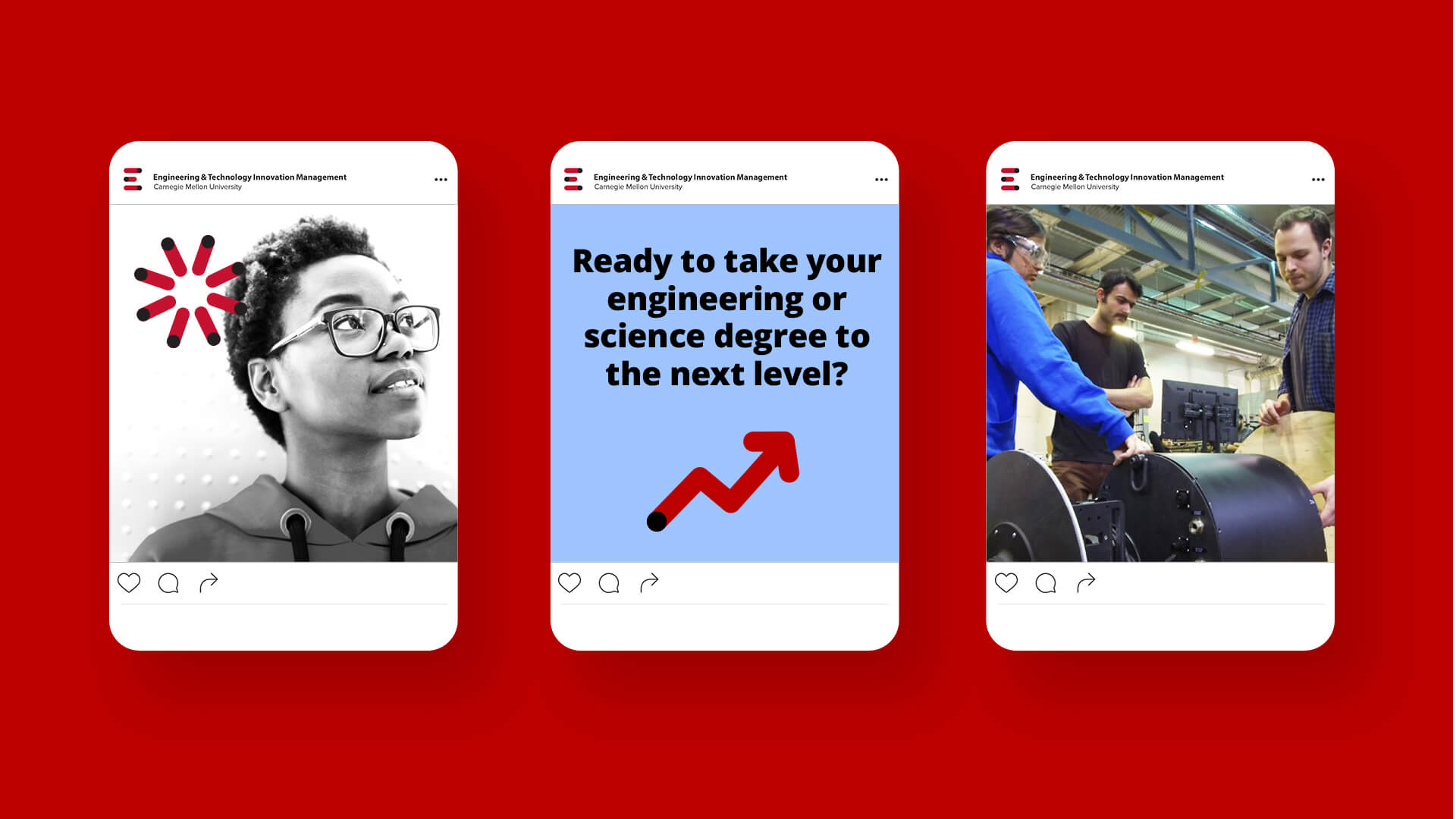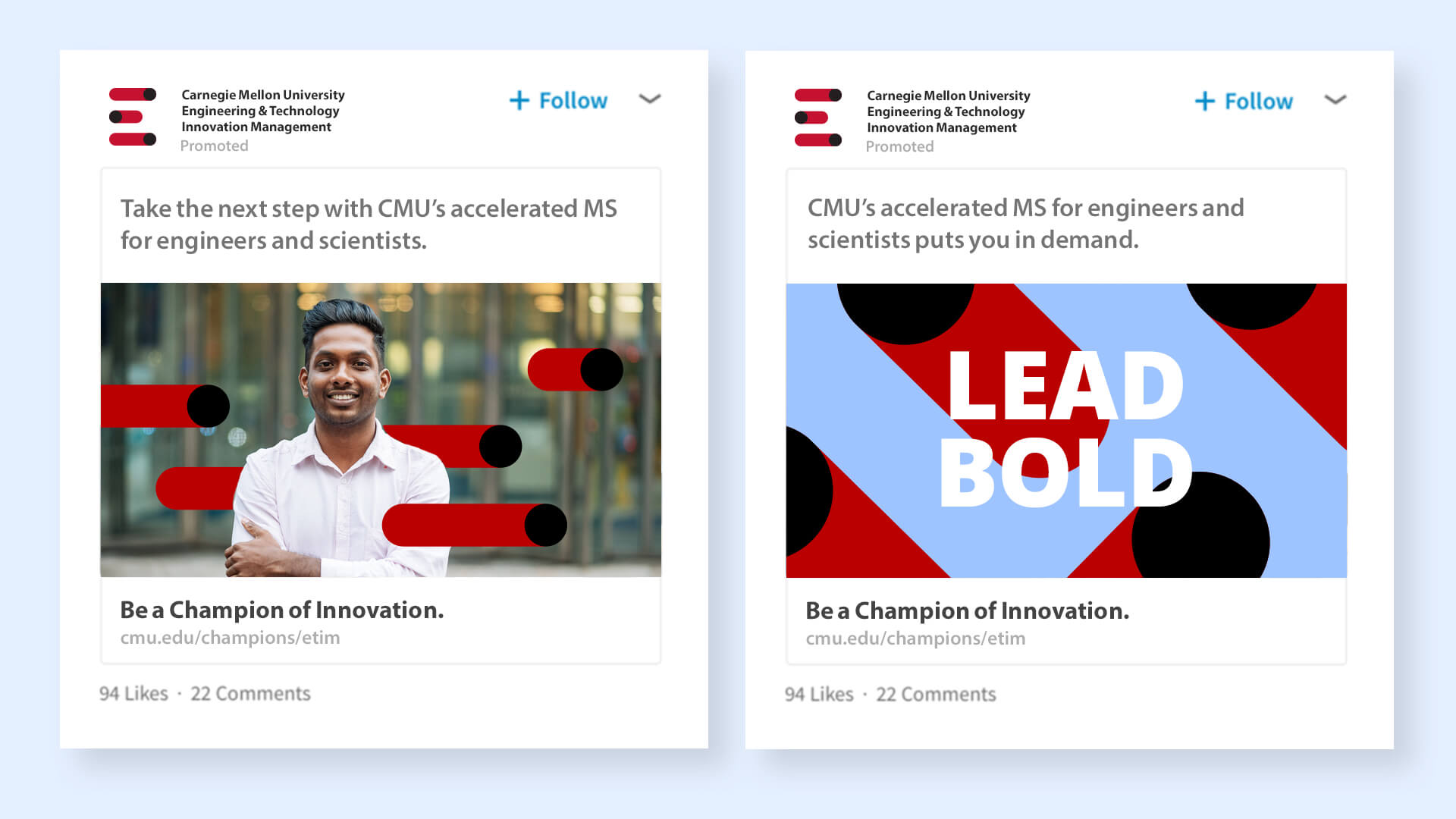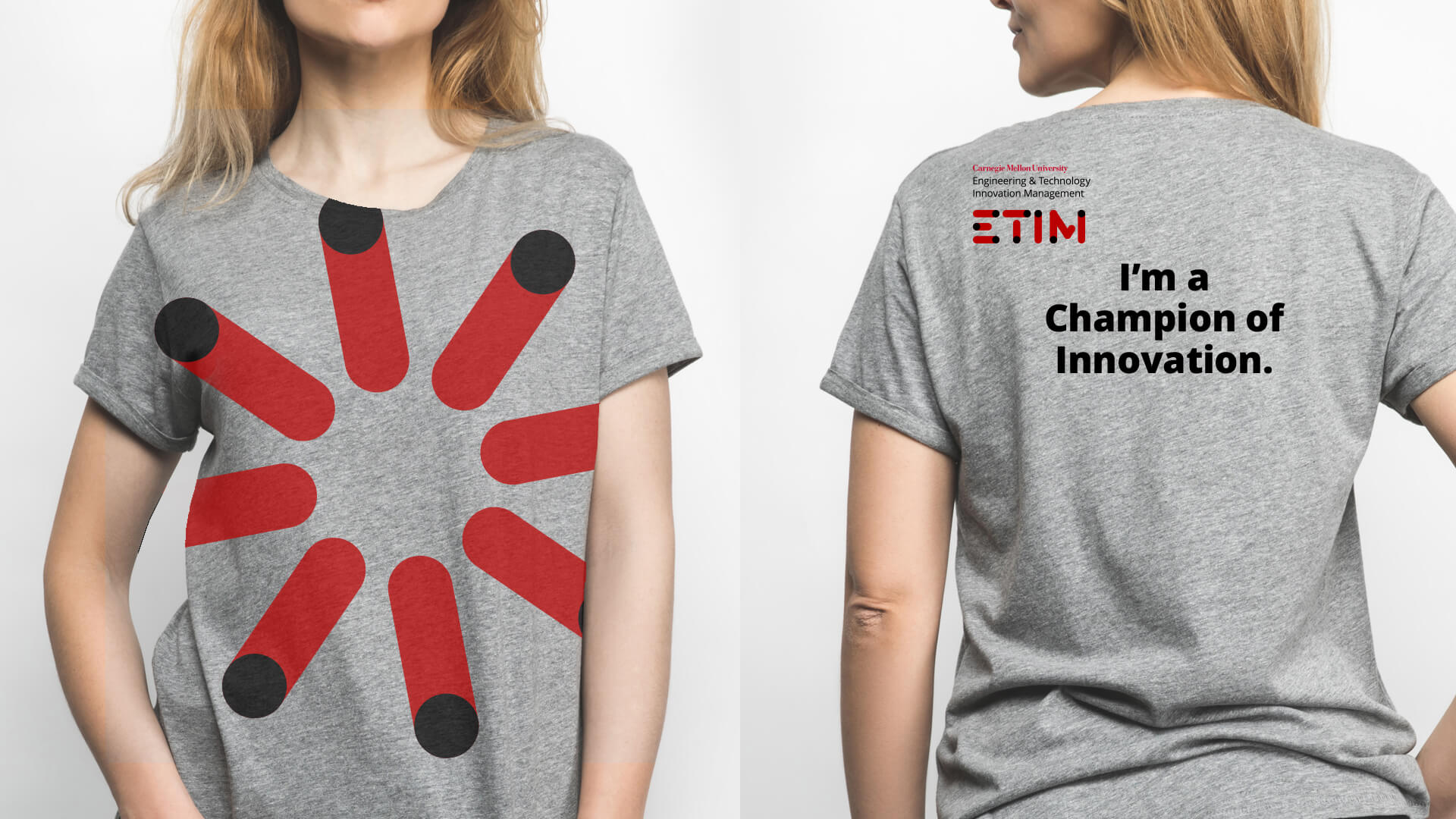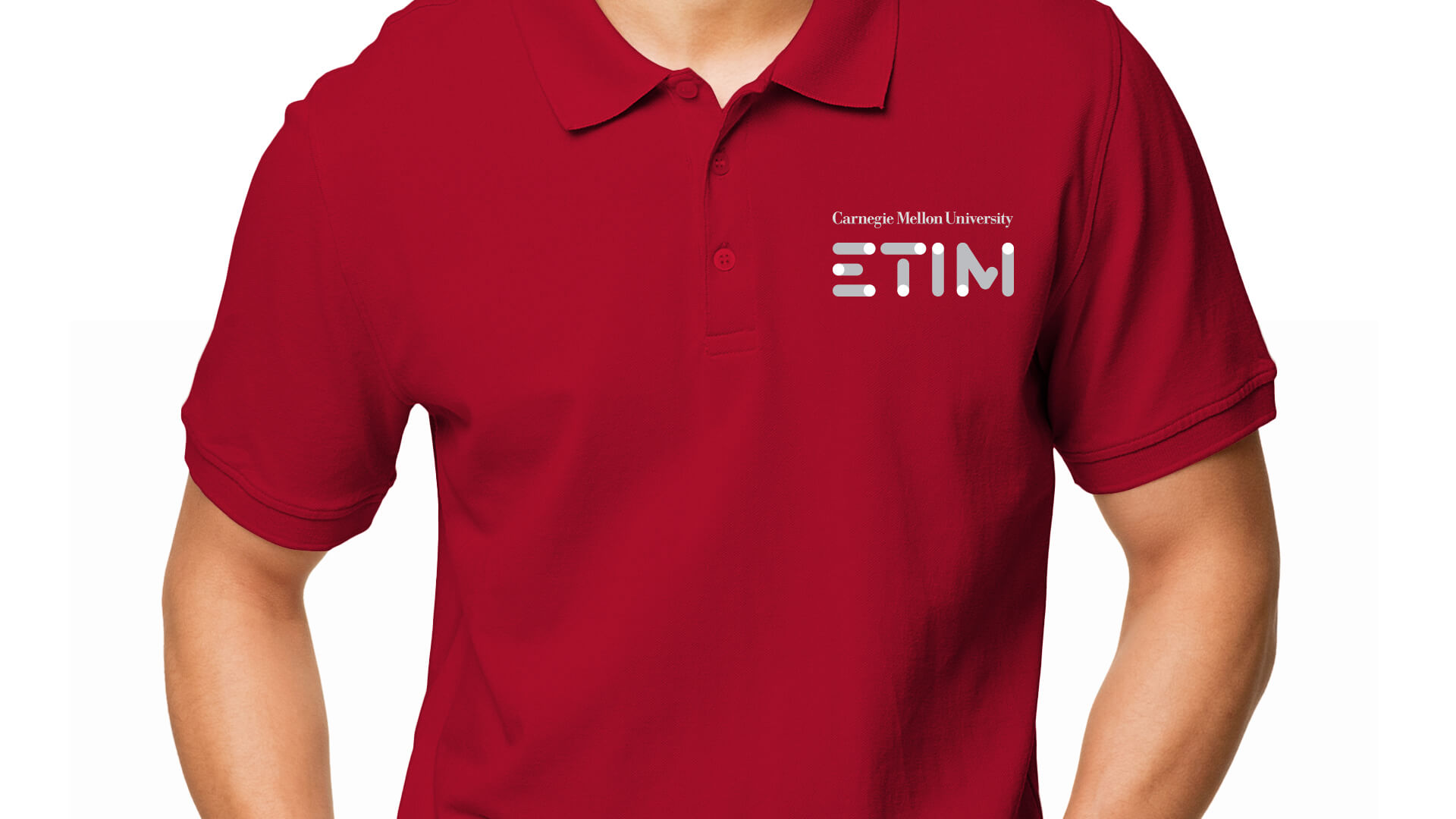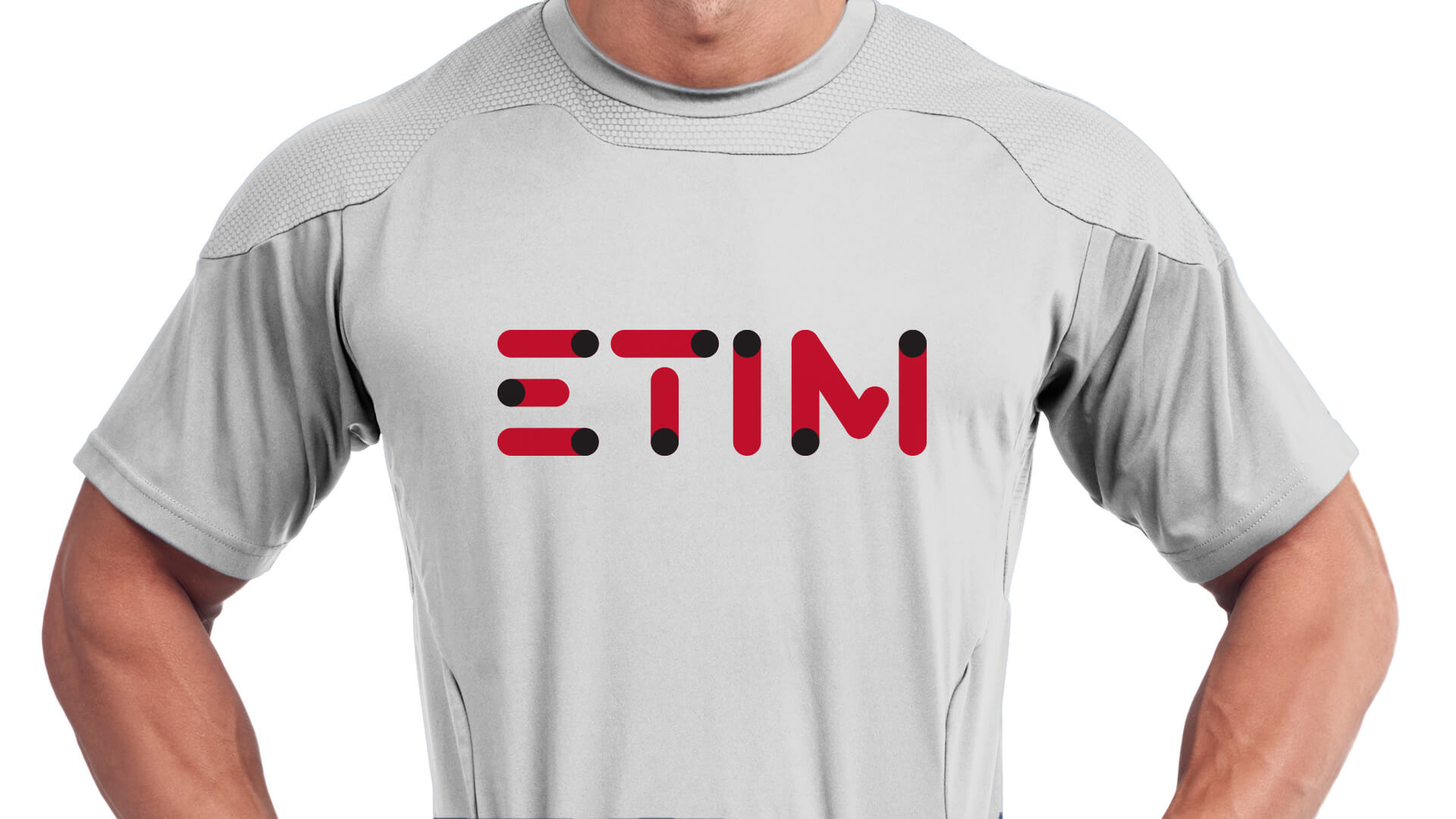 DIGITAL MARKETING CAMPAIGN
After the launch of the rebranded CMU ETIM, W|W developed a digital marketing campaign designed to increase awareness with and applications by qualified prospective students, particularly of underrepresented demographics. As the campaign was deployed during the CV-19 pandemic, the CMU ETIM MS program's focus on innovation management was incredibly relevant to help develop talent that can successfully help organizations adapt. Tactically, the campaign was primarily focused on paid social and digital channels, combined with email marketing and a custom landing page to successfully help CMU ETIM recruit several full classes over multiple semester deadlines.