THE BLOCK CENTER FOR TECHNOLOGY AND SOCIETY
A FORCE FOR GOOD
A Carnegie Mellon University center housed inside Heinz College, The Block Center for Technology and Society was established in 2018 thanks to the generosity of Carnegie Mellon University alumnus Keith Block and his wife, Suzanne Kelley. The Block Center focuses on how emerging technologies will alter the future of work, how AI and analytics can be harnessed for social good, and how innovation in these spaces can be more inclusive and generate targeted, relevant solutions that reduce inequality and improve the quality of life.
Addressing technological disruption from the perspective of economics, organizations, and public policy, The Block Center's projects seek to ensure that the benefits of technological change are widely shared, opening new paths to prosperity for all. W|W designed the Center's integrated branding (logo, visual identity system, narrative, and style guide) that aligns all communication signals and touchpoints behind its core promise.


VENN "B" IDENTITY
From funding promising research to getting it in front of the people and organizations that can turn it into society-changing policy, The Block Center is all about movement, intersection, and connections. Grounded in a solid letter shape but revealing points of overlap, linkage, and forward momentum, the Center's logo and supporting narrative are all about magnifying and multiplying the power of connections.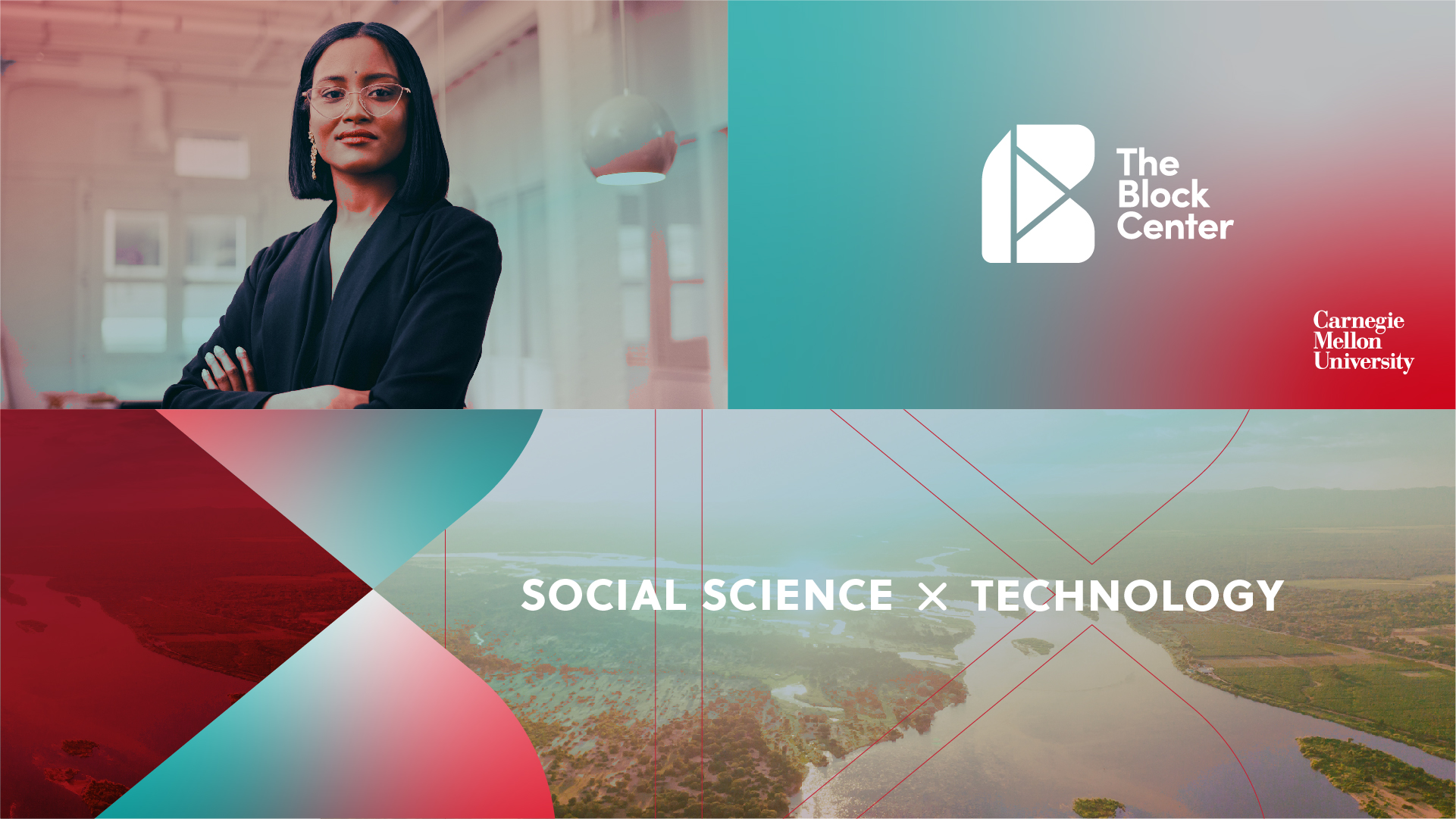 THE BLOCK METHOD
In the discovery phase of the collaboration, W|W helped identify an opportunity to build equity around the unique approach leveraged by the Center. The term "The Block Method" is defined as giving a big idea all of the required elements, qualities, or characteristics to positively impact society; to instill equity and inclusion through technology; to elevate humanity through AI and analytics. W|W created a set of branded graphic assets to support The Block Method.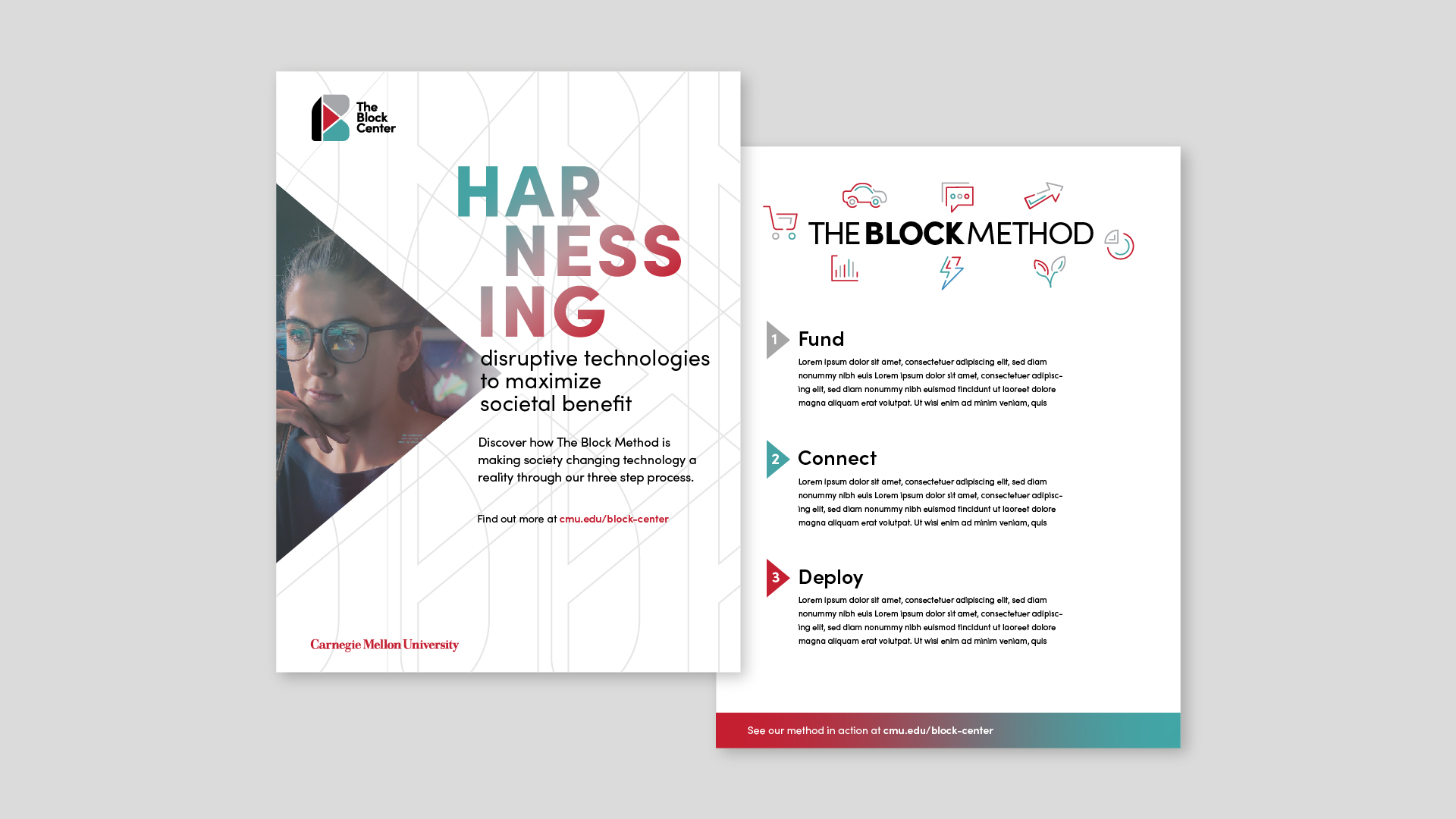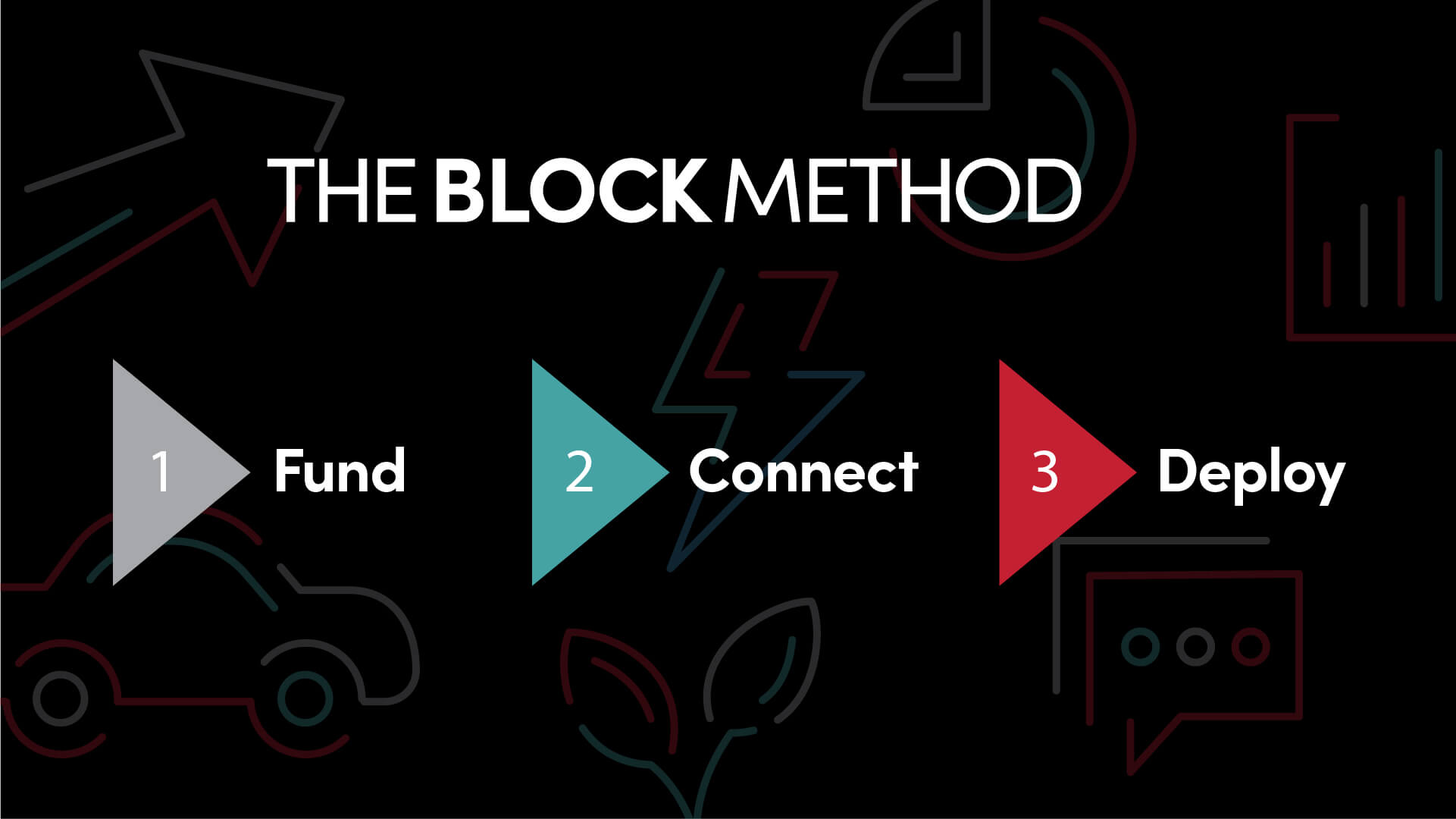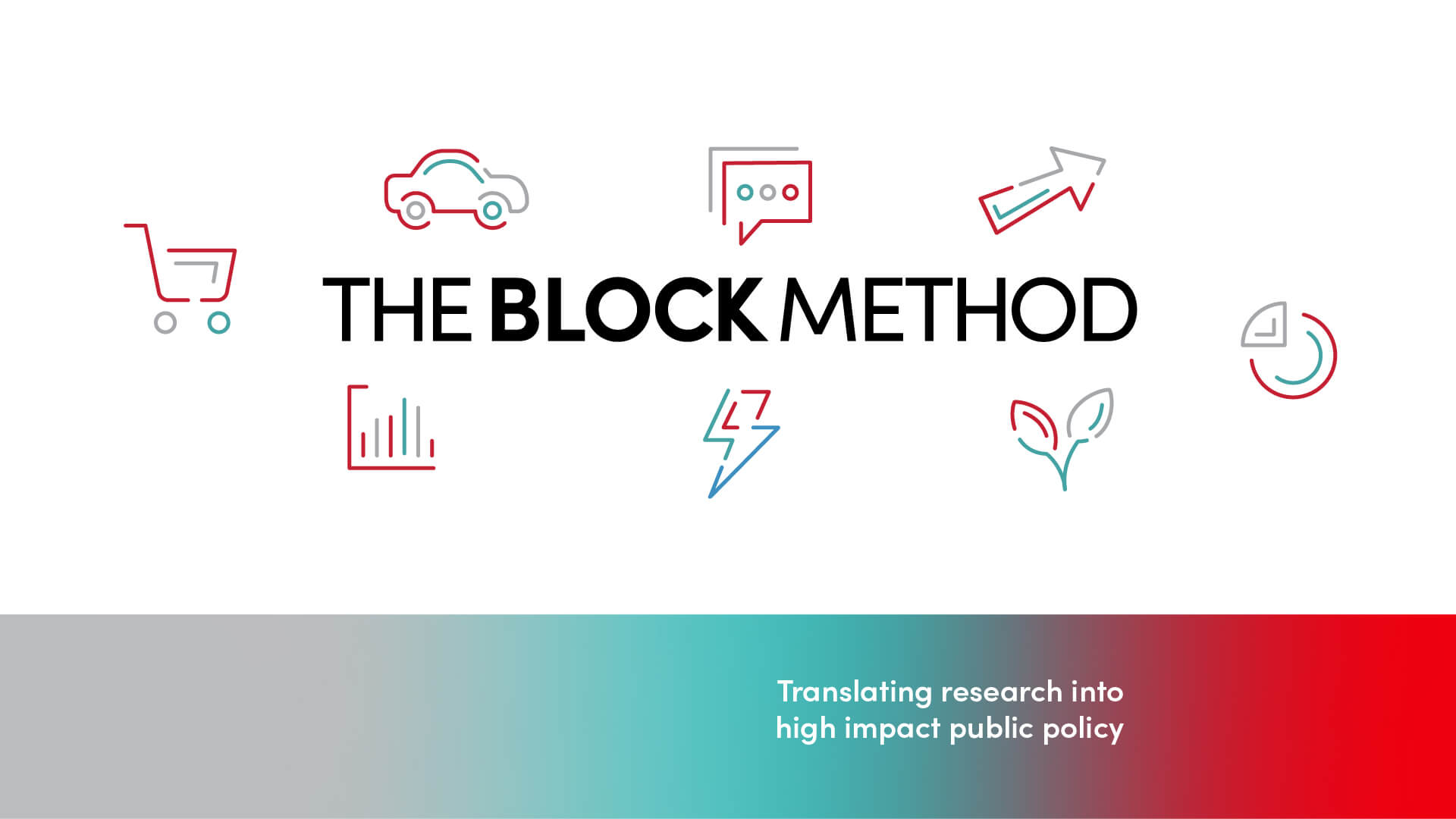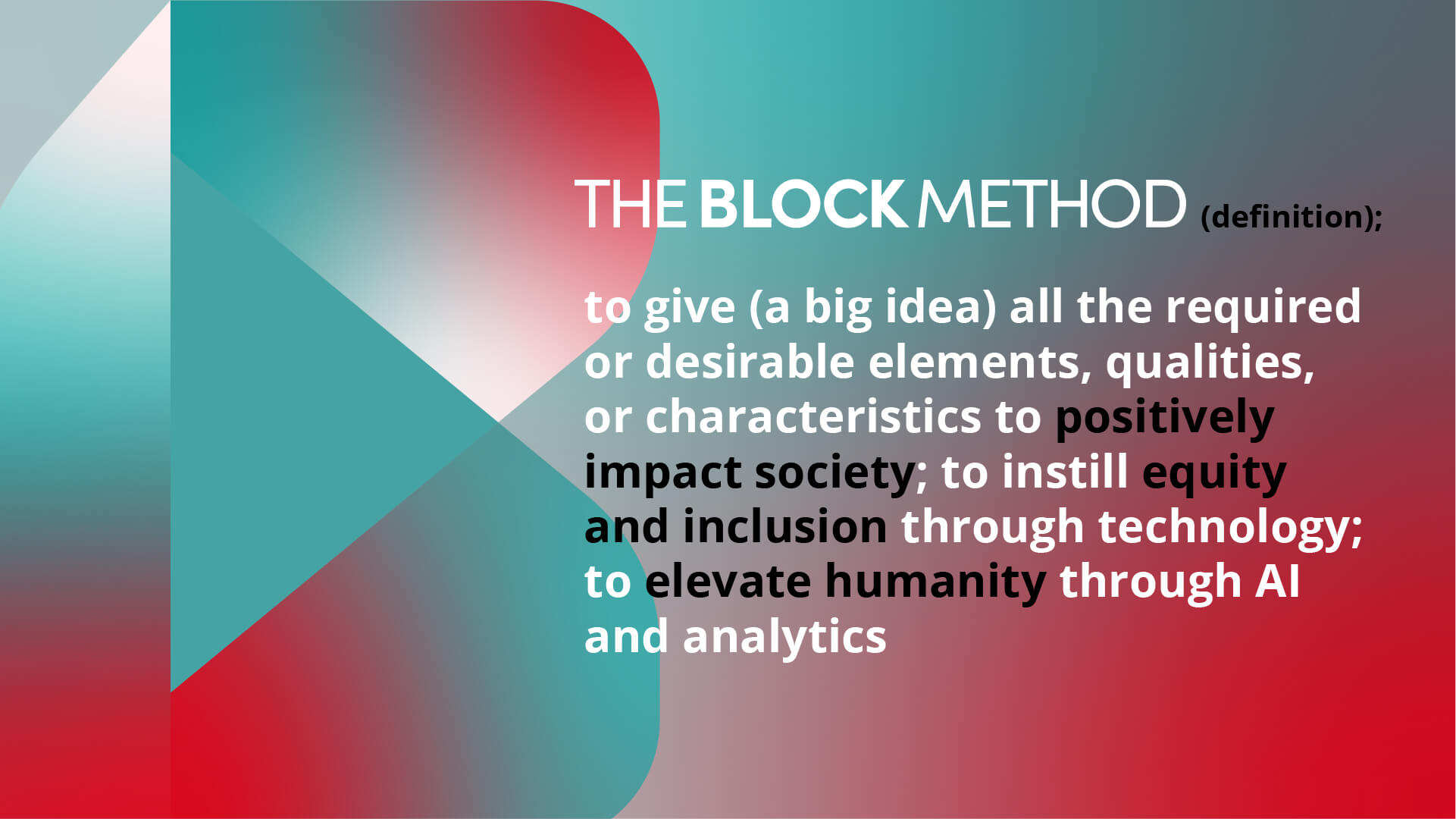 MARKETING COLLATERAL & ENVIRONMENT
During the creative process, W|W helped design foundational marketing collateral, which included digital communications assets, print components, stationery system, and ad layouts. W|W also developed a set of environmental graphics for use in The Block Center office and at outreach events.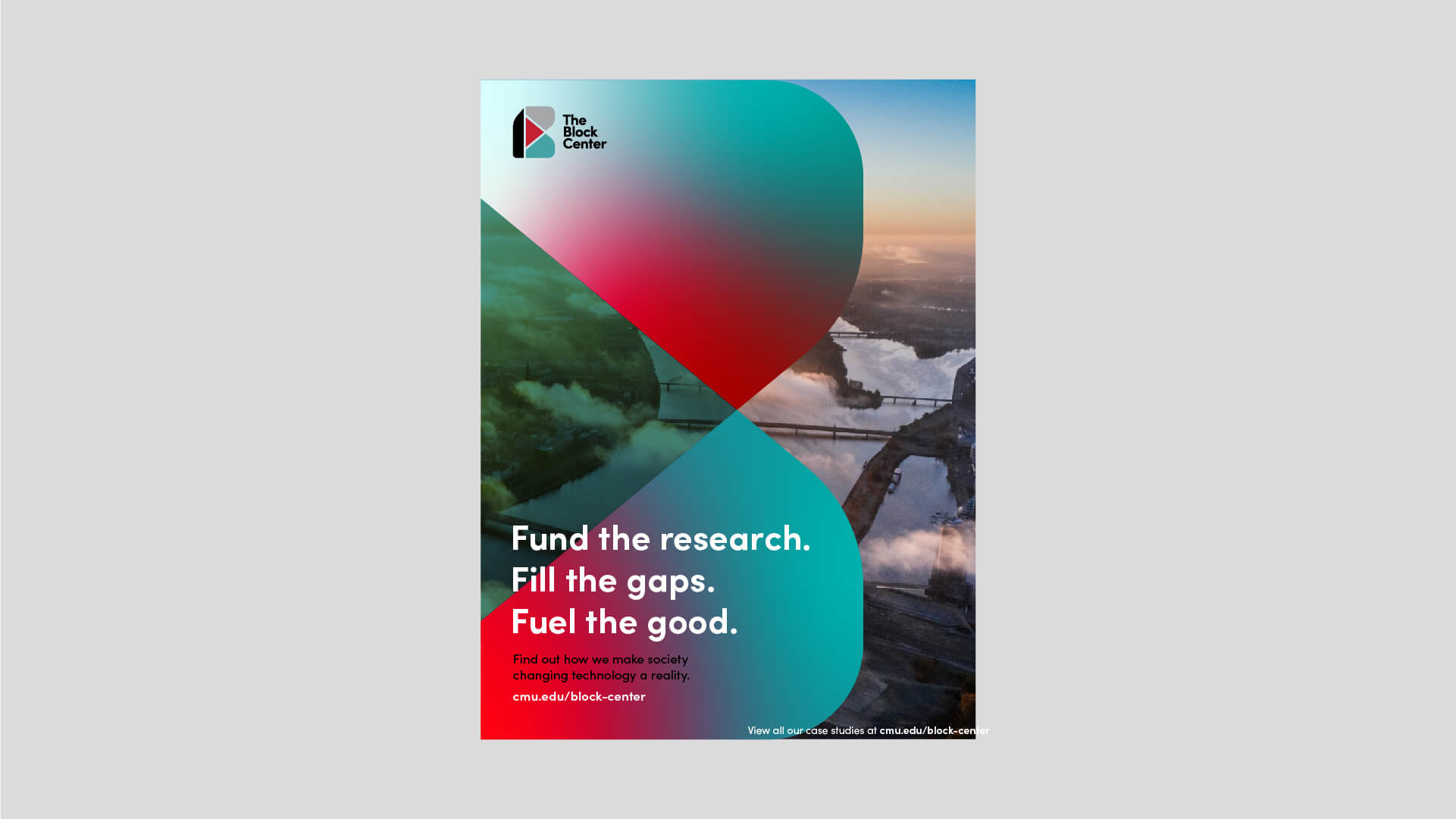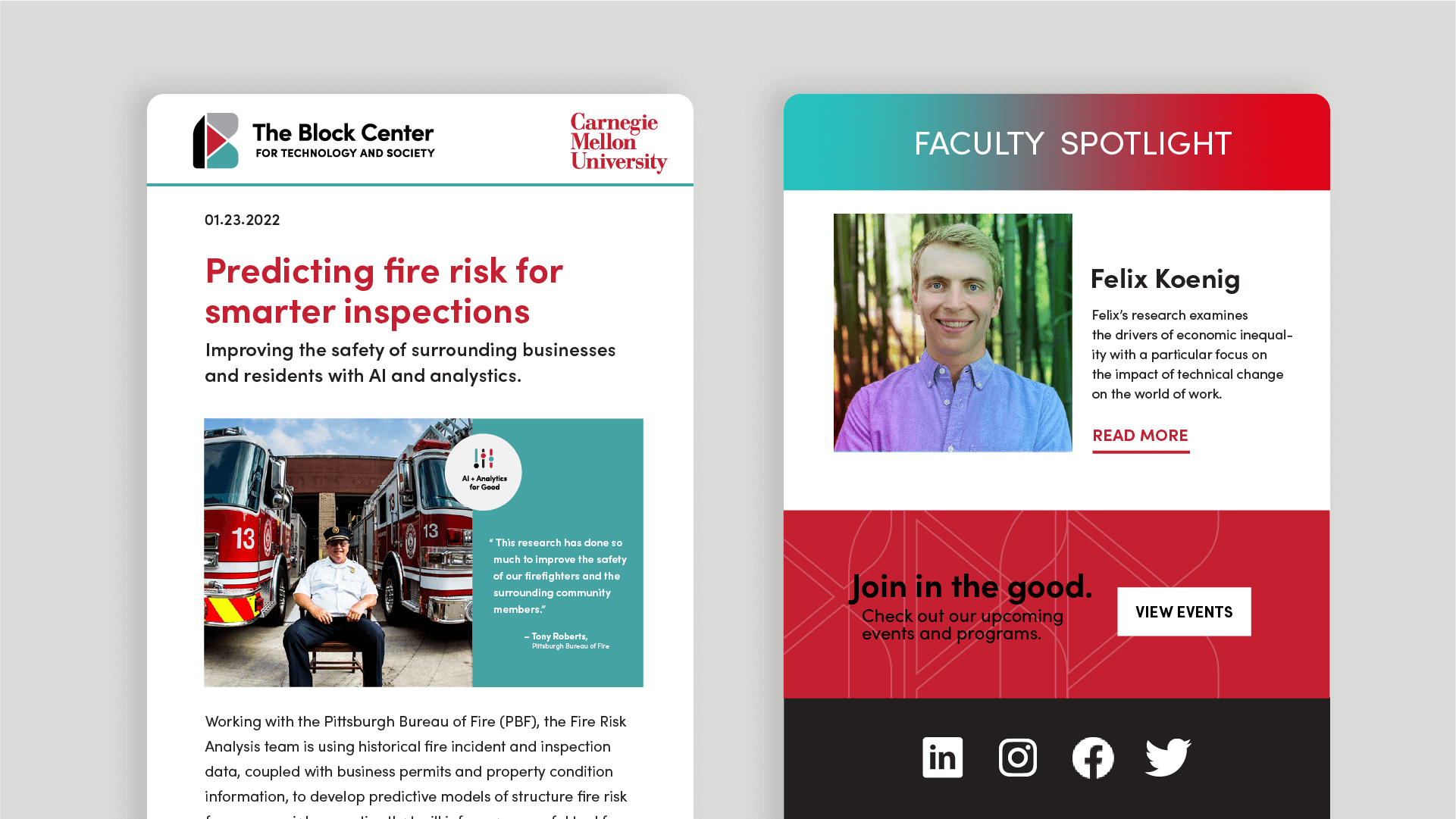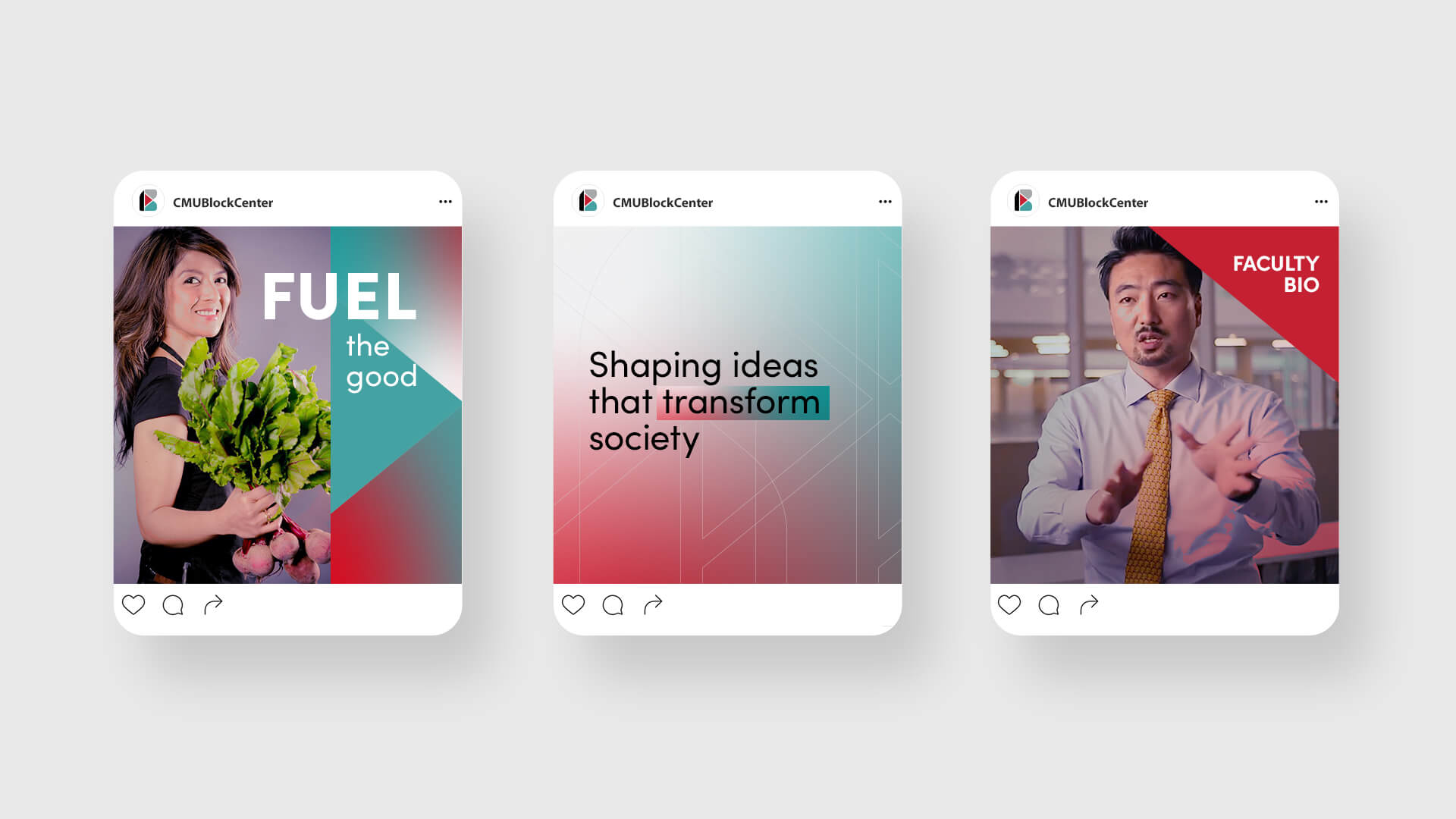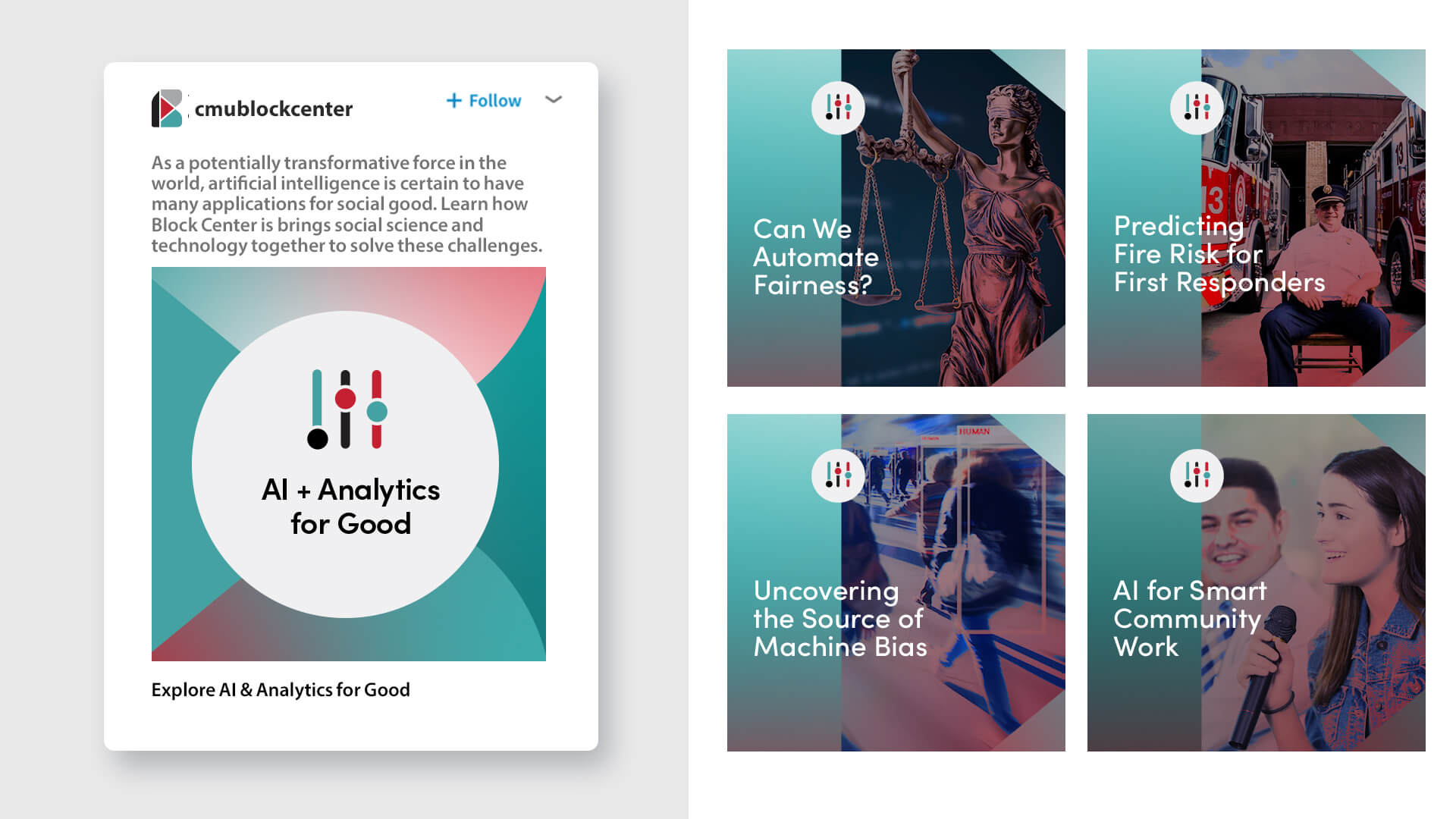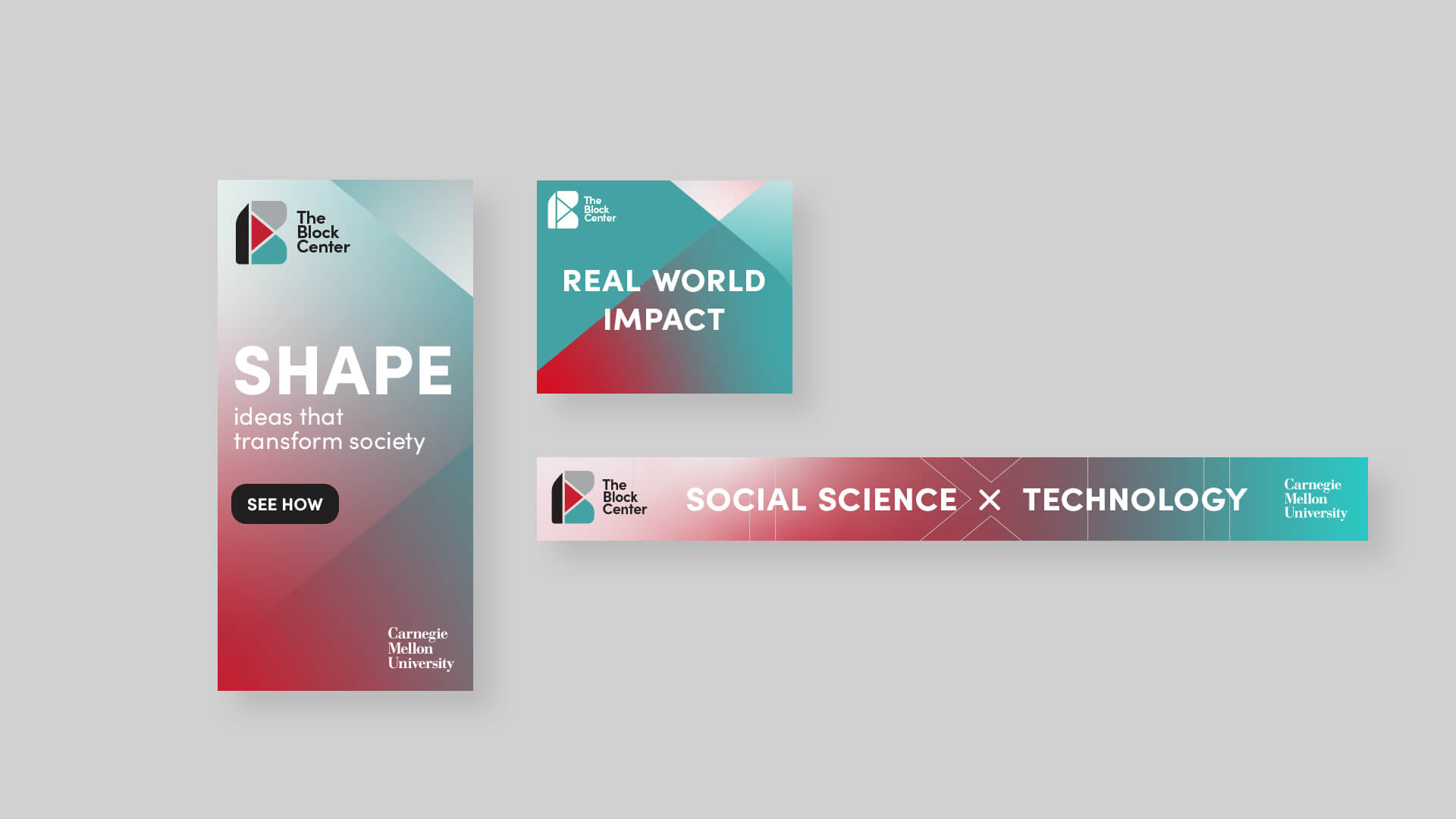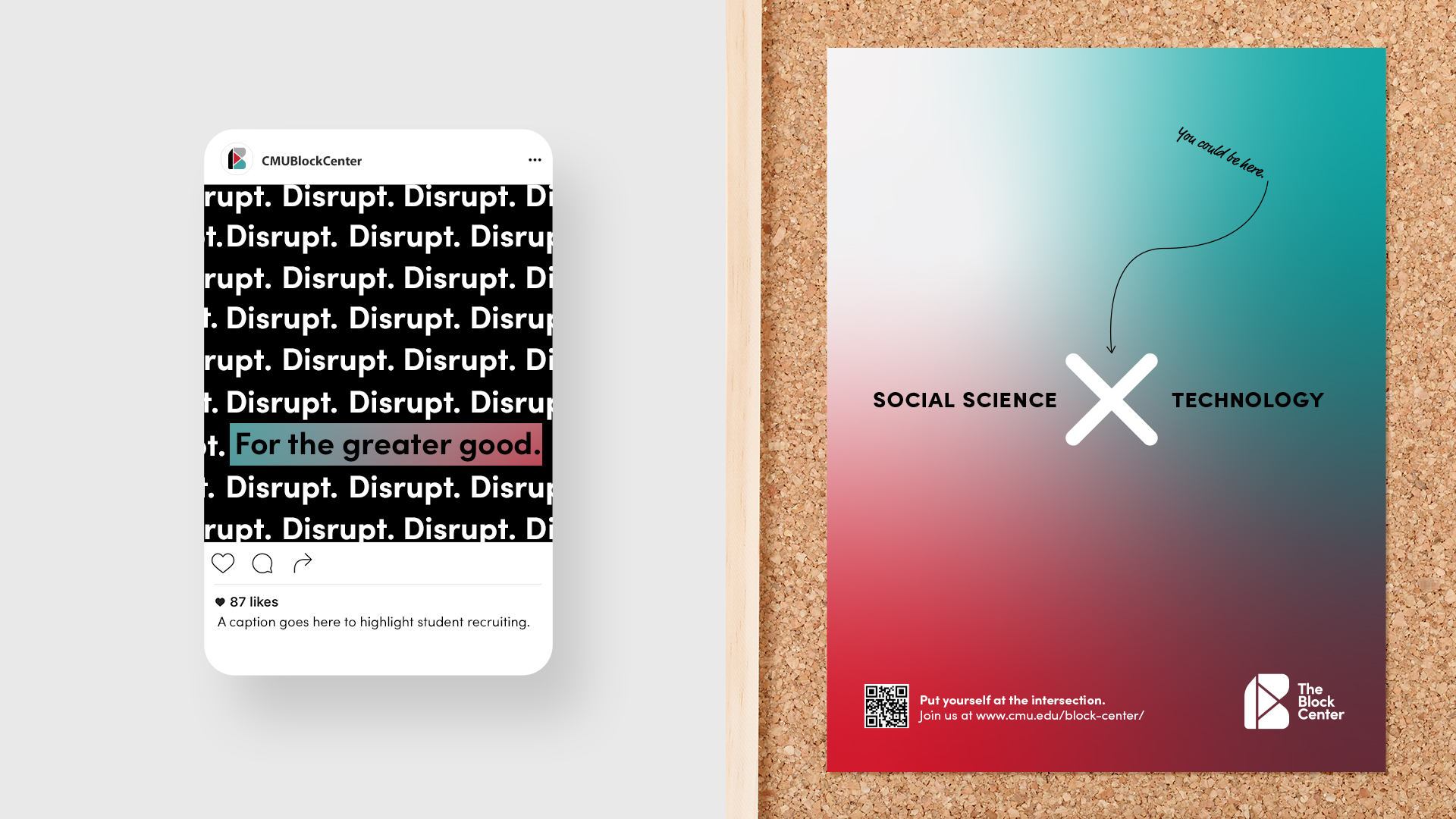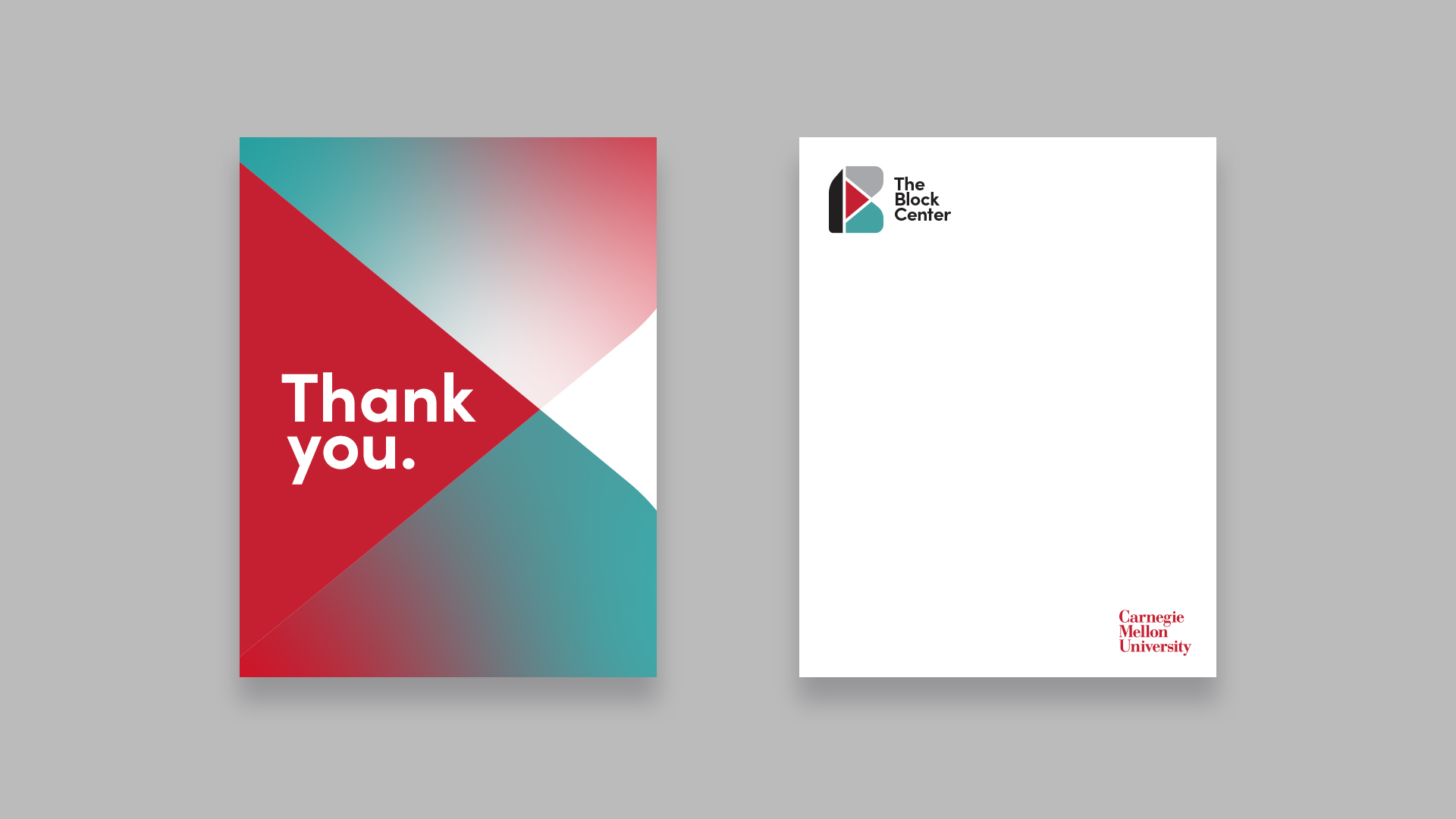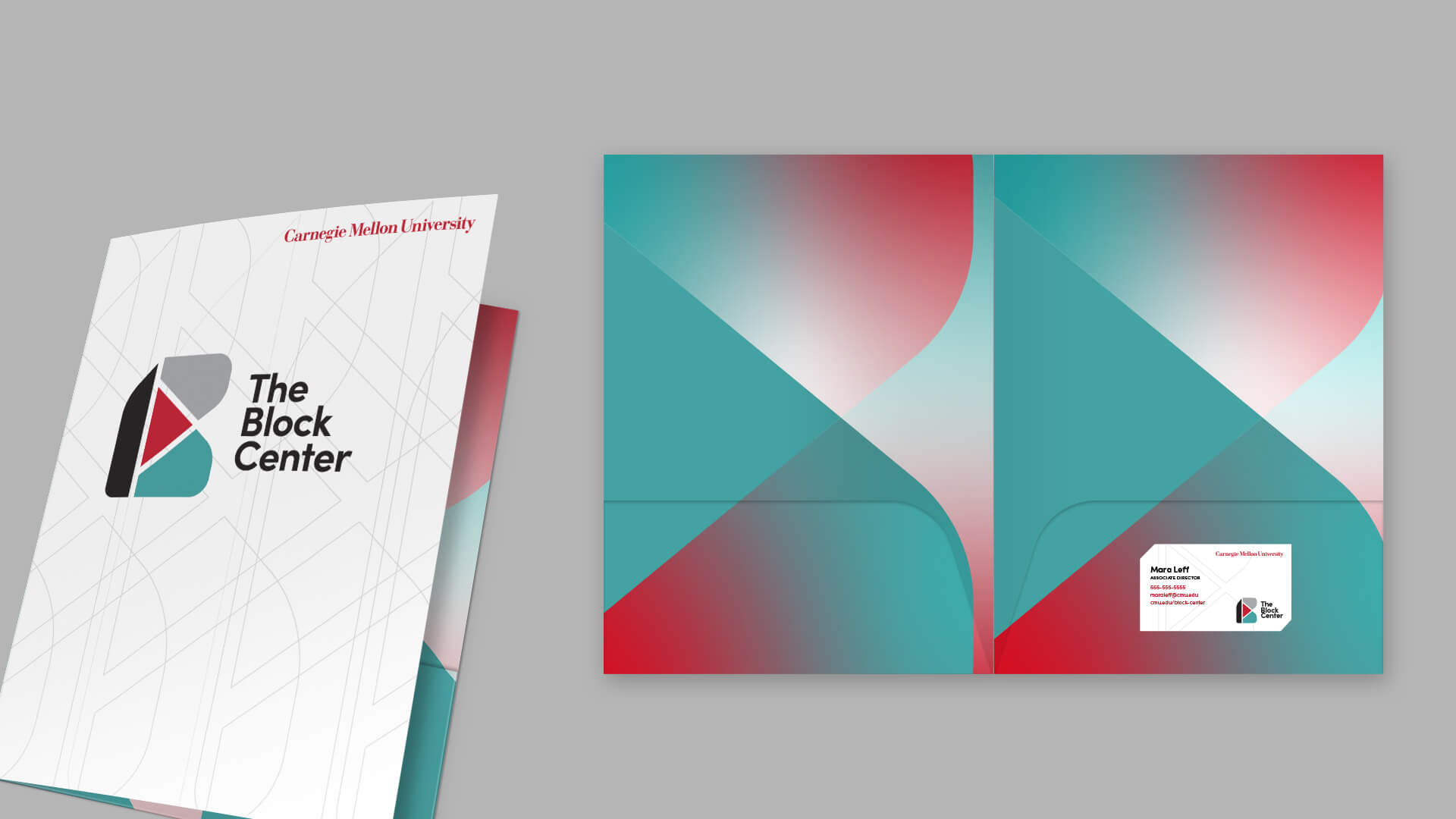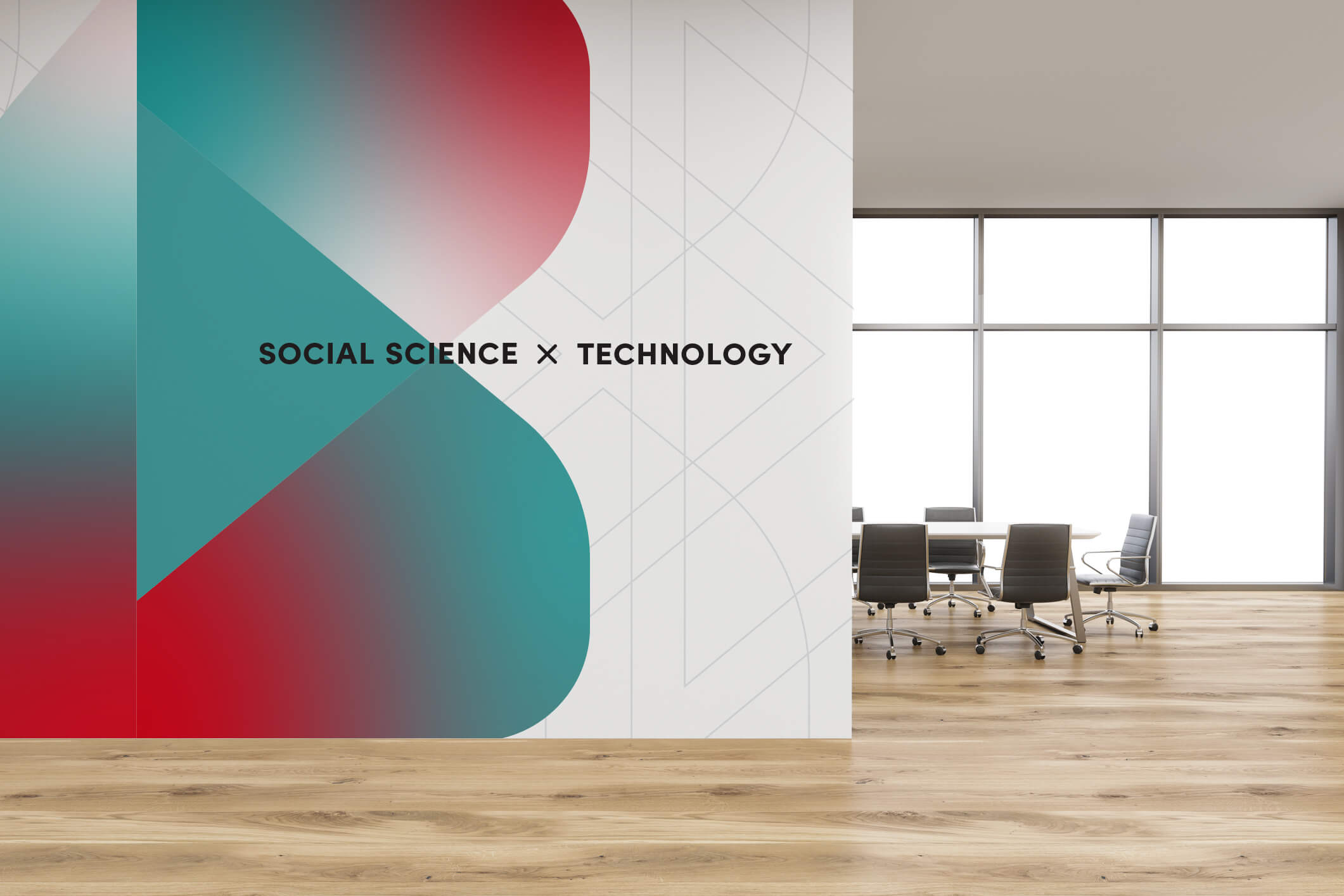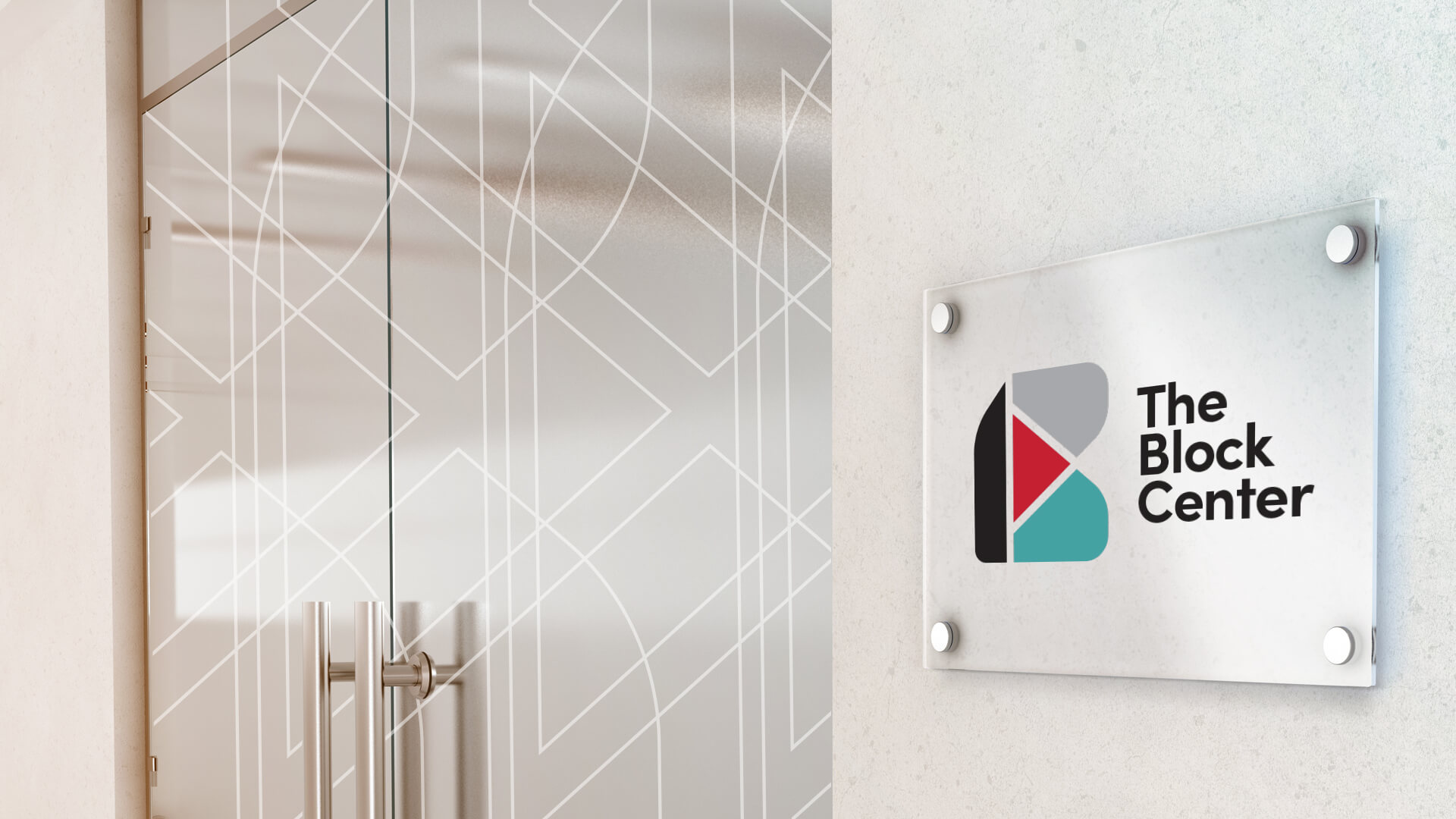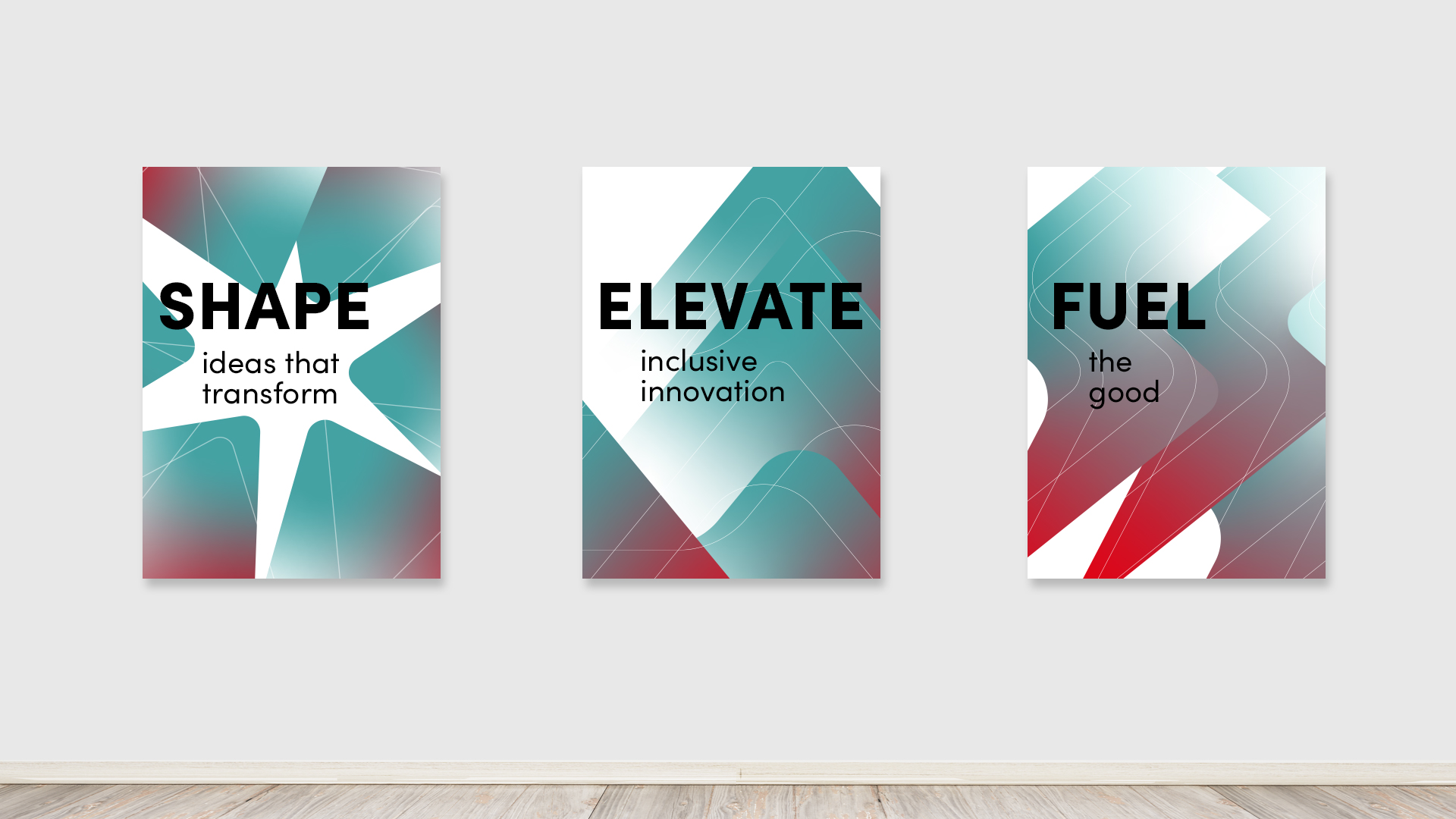 MERCHANDISE
The launch of the branded Block Center was supported with a full complement of merch, promo items, and giveaways for students, faculty, corporate partners, and stakeholders.. #fuelthegood