Jennifer Tanabe Named Partner At Wall-to-Wall Studios
January 18, 2019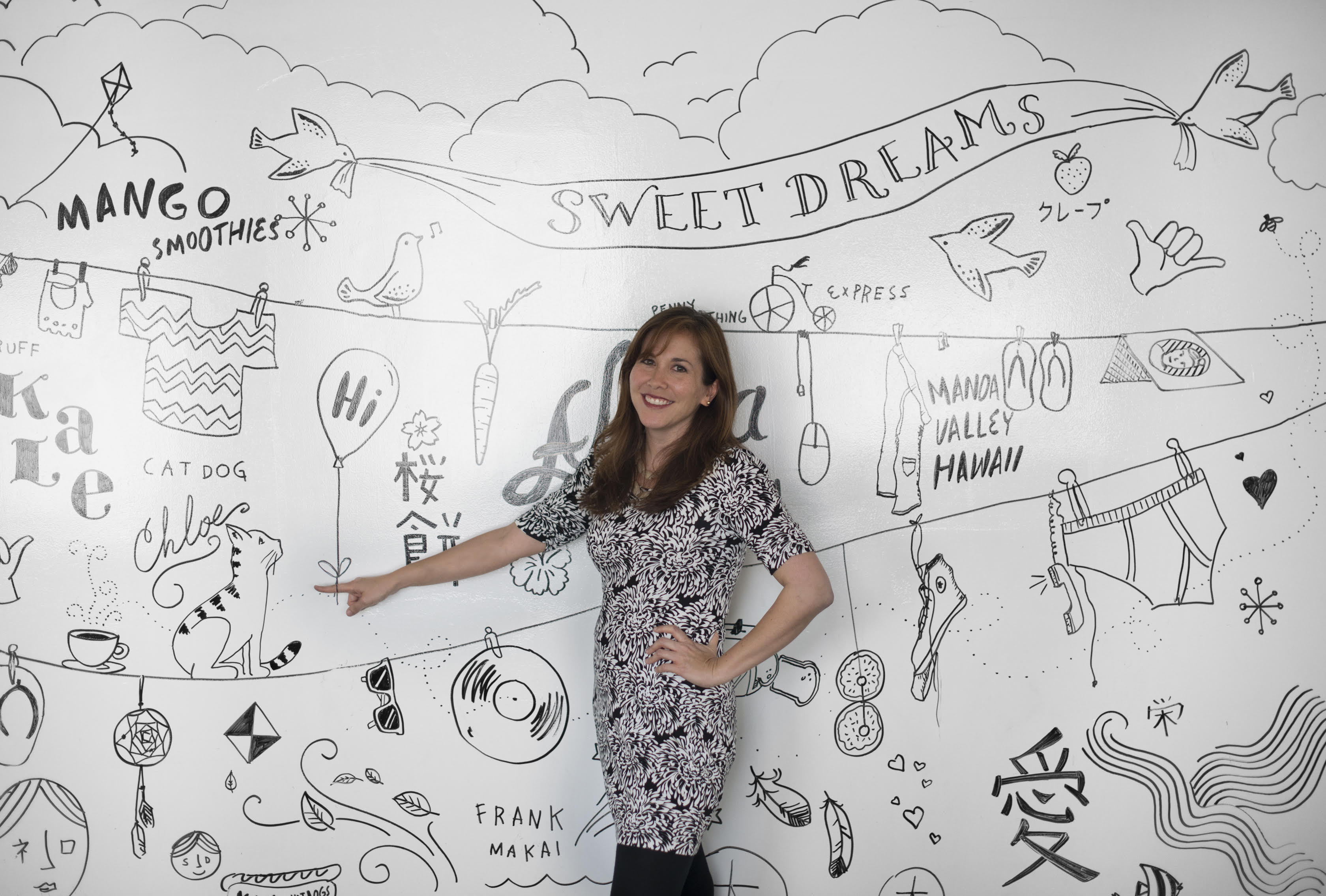 Wall-to-Wall Studios is proud to announce that Jennifer Tanabe has been named Creative Director and Partner of the branding agency. Jen joins Bernard Uy (Co-Founder, Executive Creative Director), Brian Kaiser (CFO), Larkin Werner (Executive Creative Director), Pete Popivchak (VP of Sales & Marketing) and Doug Dean (Creative Director) as part of the company's ownership group.
Jen holds a Bachelors of Fine Arts in Graphic Communications from the School of Art at Washington University in St. Louis. Prior to joining W|W in 2012, Jen worked in a Designer, Art Director and/or Creative Director capacity in St. Louis and San Francisco before returning home to Honolulu. Jen has over 20 years of experience creating compelling campaigns for a variety of brands.
Since becoming part of the W|W team, Jen has been involved with leading the creative development of award-winning work for clients such as Hawaii National Bank, Outrigger Hotels and Resorts, Chaminade University, Tori Richard, Hawaii Energy, Surfjack Hotel and Swim Club, and Hawaii Pacific Health, among many others.
She currently serves on the board of directors of Diamond Head Theatre and as President of the regional chapter of the American Advertising Federation (AAF-Hawaii). In 2016, Jen was named AAF-Hawaii's Advertising Woman of the Year (video).
Congratulations, Jen!