OUTRIGGER RESORTS
FIND OUT
When Roy and Estelle Kelley founded Outrigger Resorts in 1947, little did they know that their brand would expand beyond the pristine shores of Waikiki Beach. Today, Outrigger Resorts is a growing global entity, with properties in Hawaii, Fiji, Australia, Thailand, Guam, Mauritius and the Maldives.
As Outrigger worked towards realizing its vision of becoming the world's premier beachfront resort brand, it became clear that this vision needed to be articulated more effectively through its brand strategy, messaging, voice, look and feel.
W|W partnered with Outrigger Resorts' global marketing team to reinvigorate the brand through a new campaign "Find Out" that encouraged guests to explore the world the Outrigger way, with unabashed wonder and joy.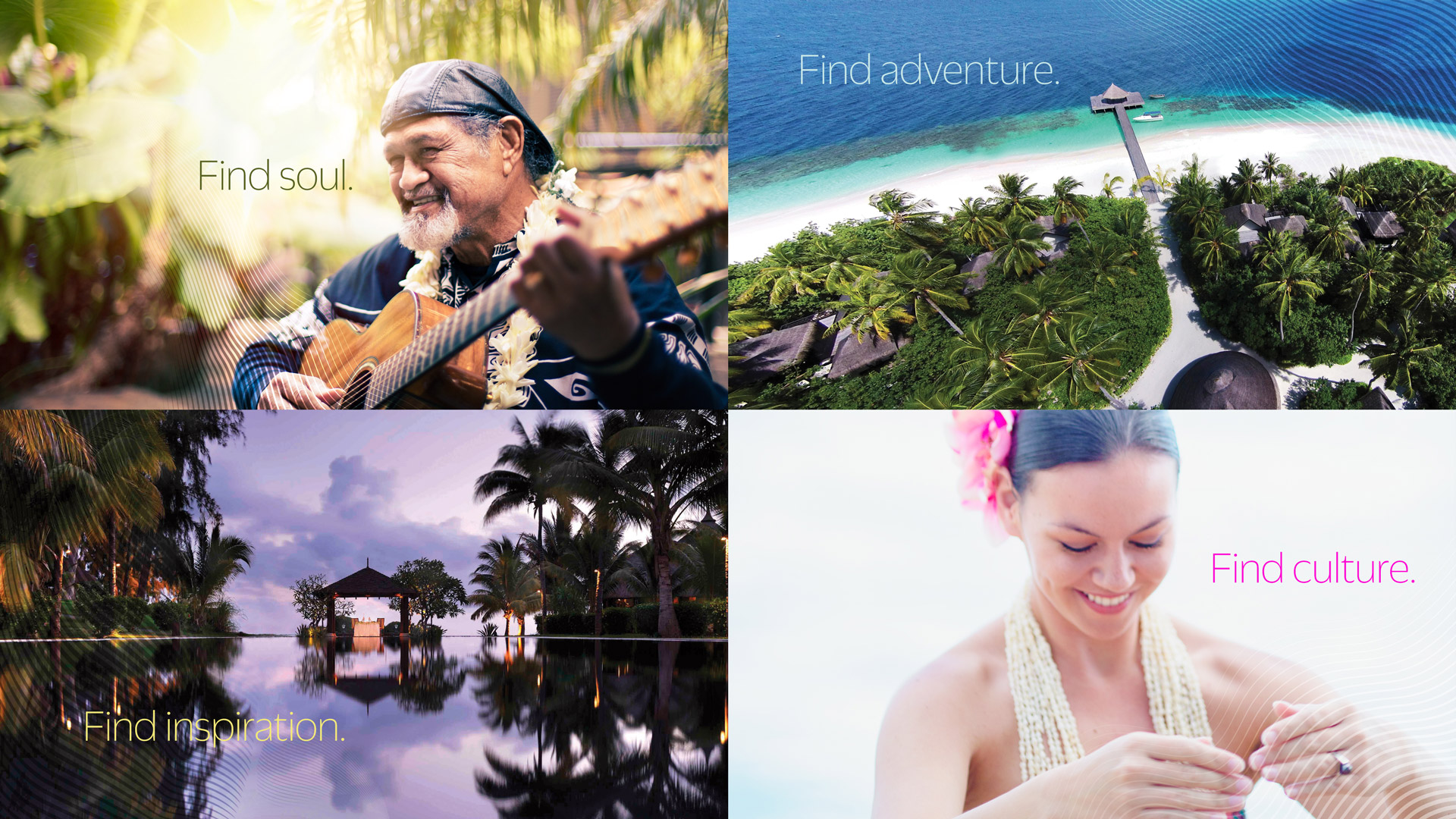 IT'S ALL IN THE DETAILS
Outrigger Resorts are renowned for their extraordinary customer service, and W|W began the task of elevating every touch point to match the superior experience that guests receive. The "Find Out" campaign has been infused in everything from advertising to sales collateral to in-room amenities.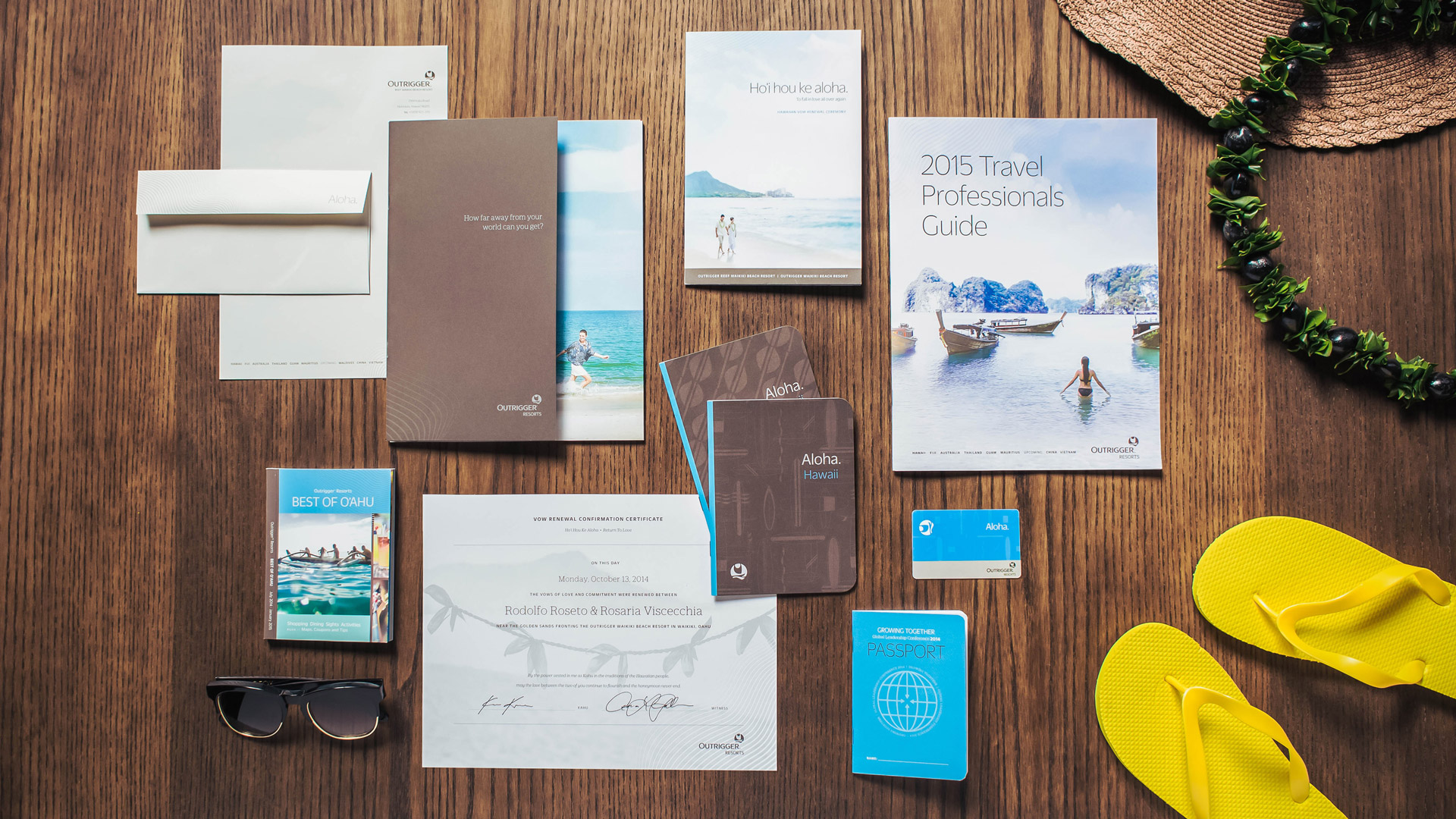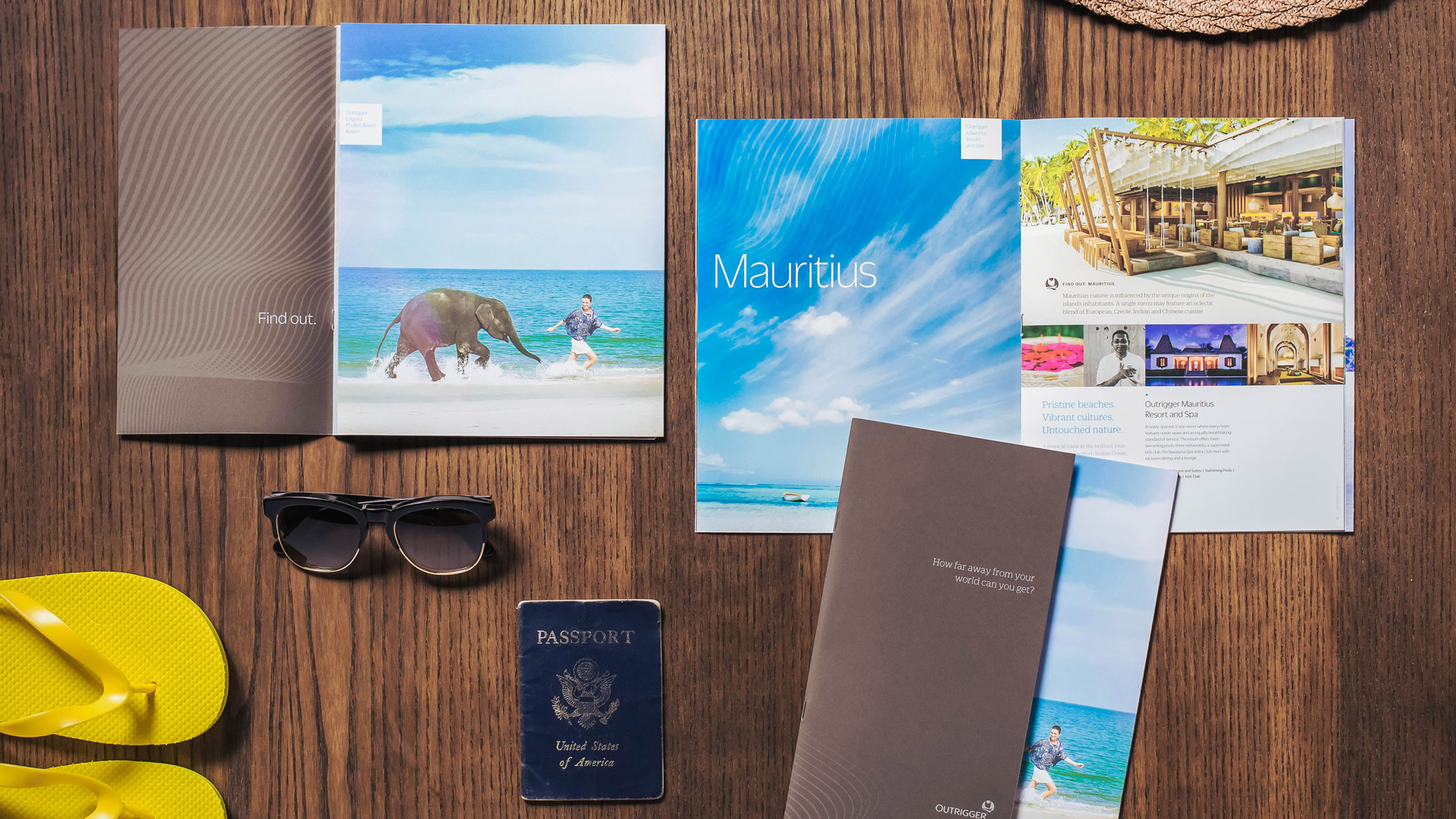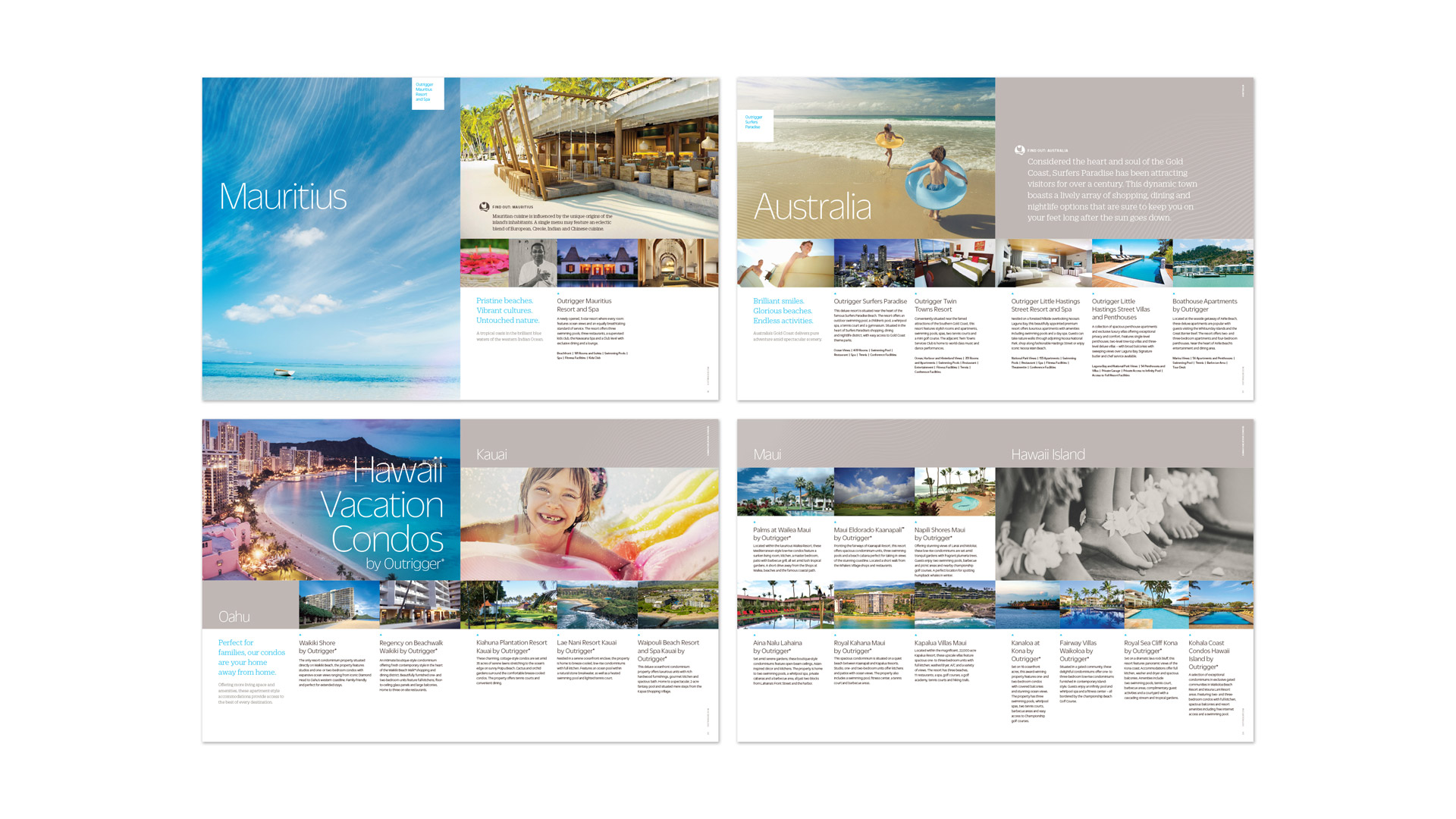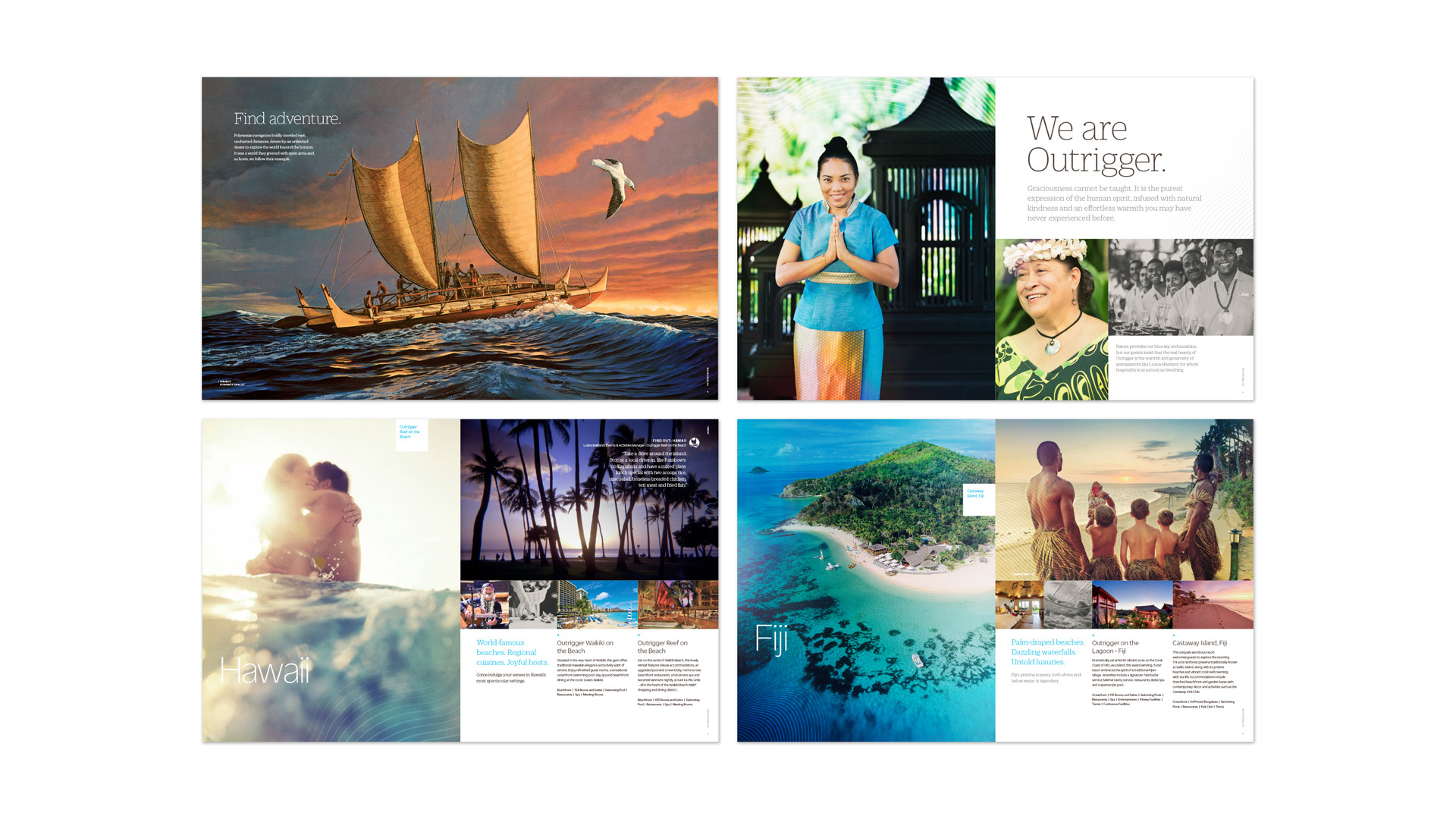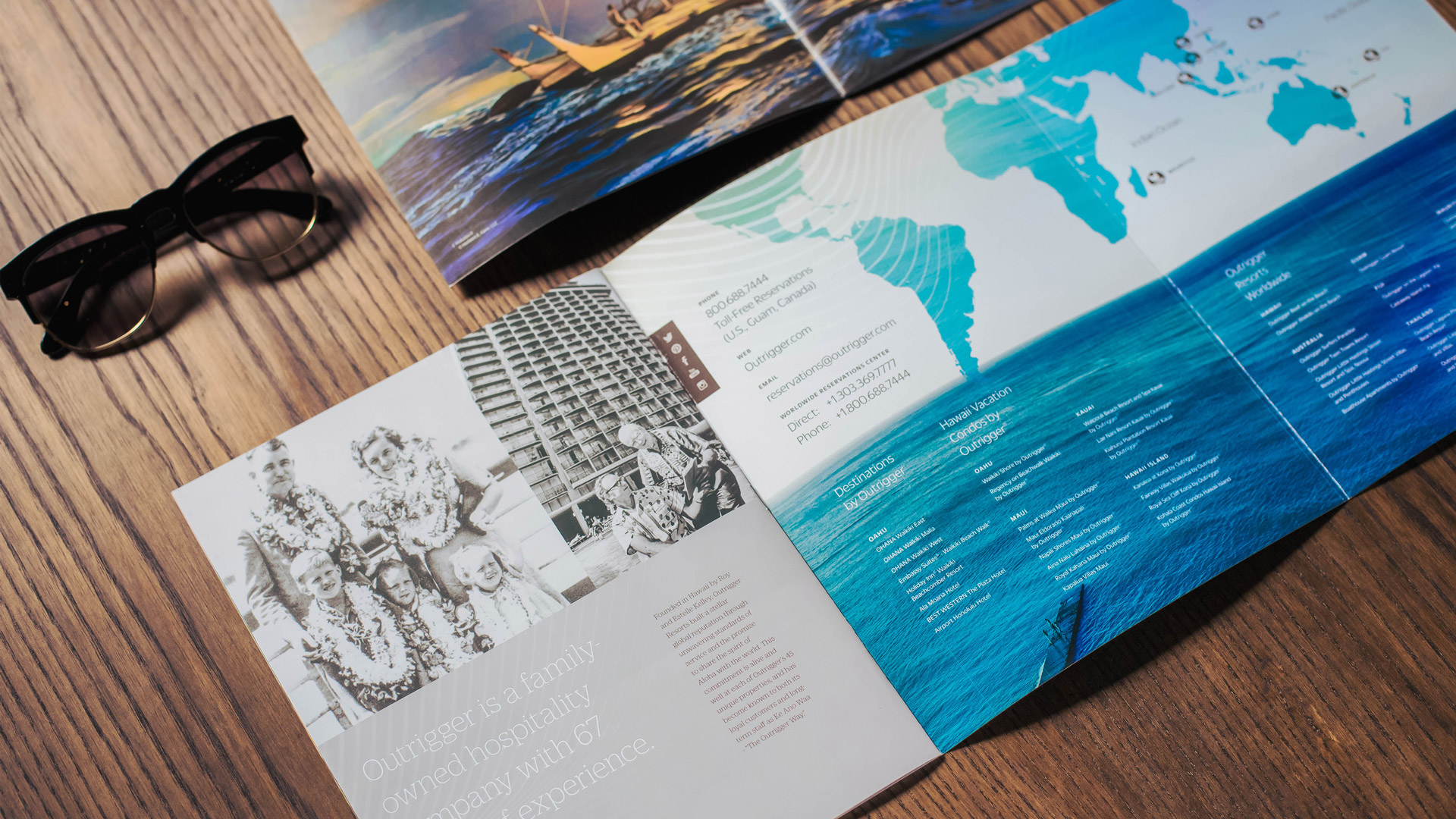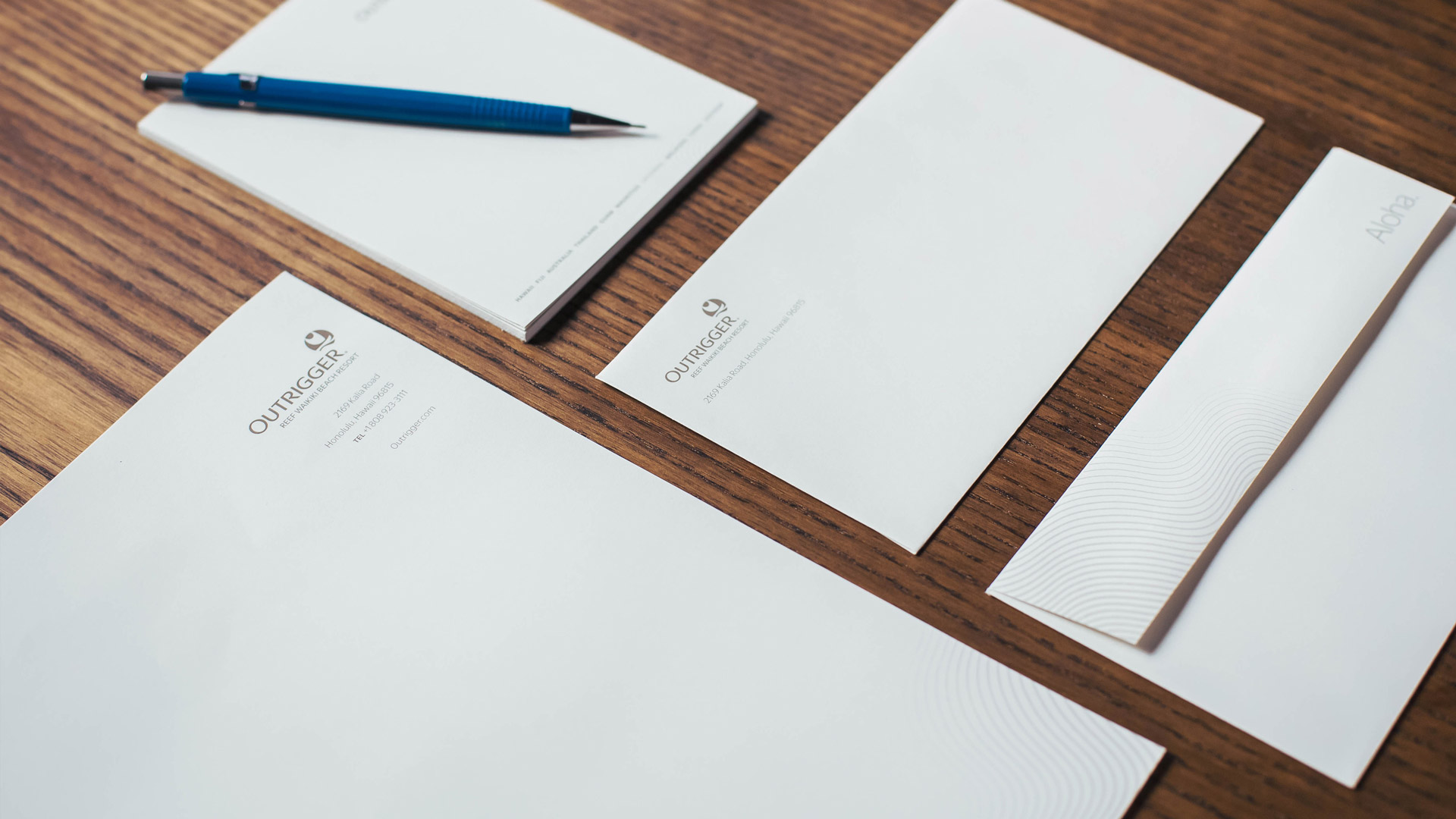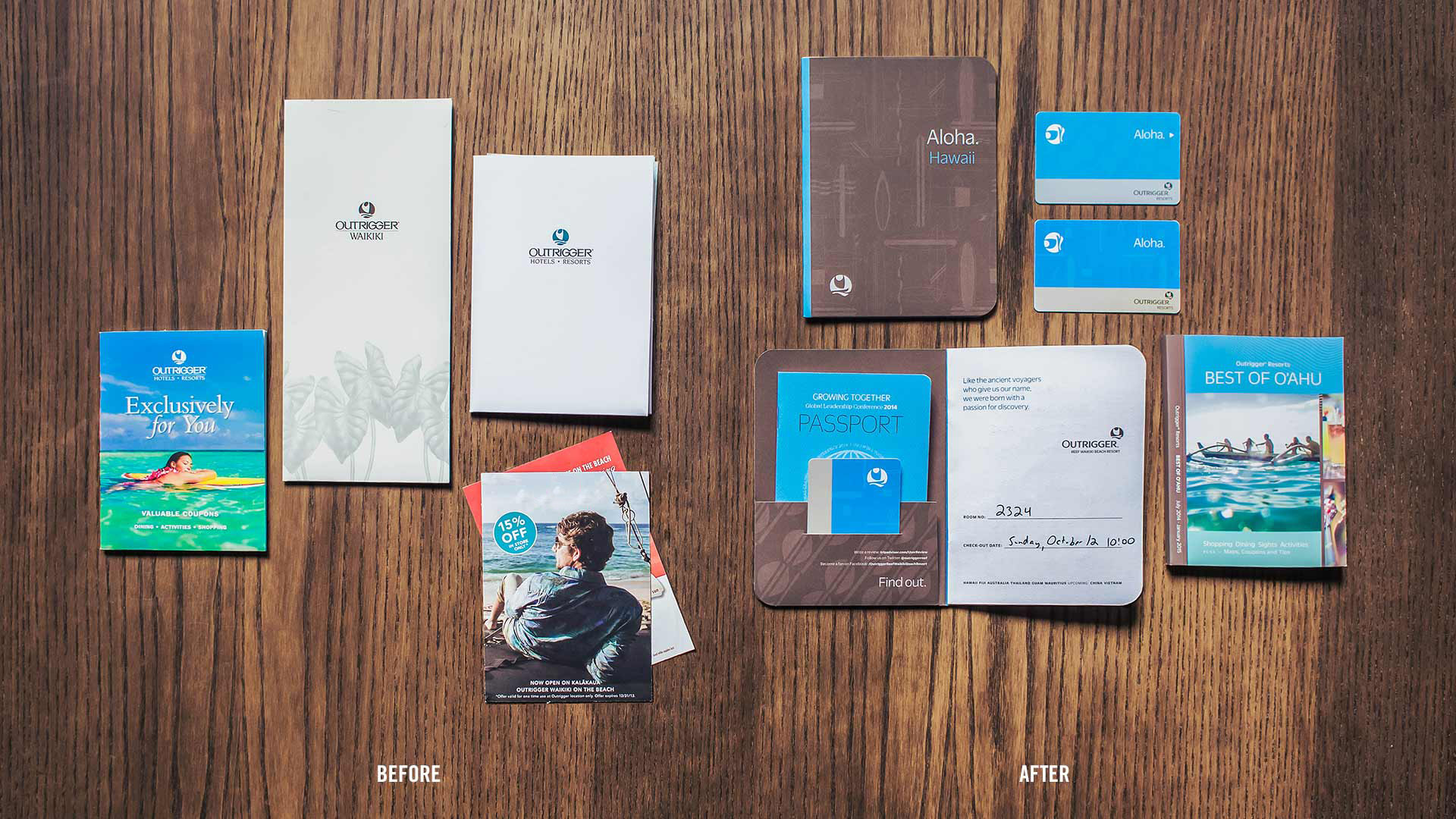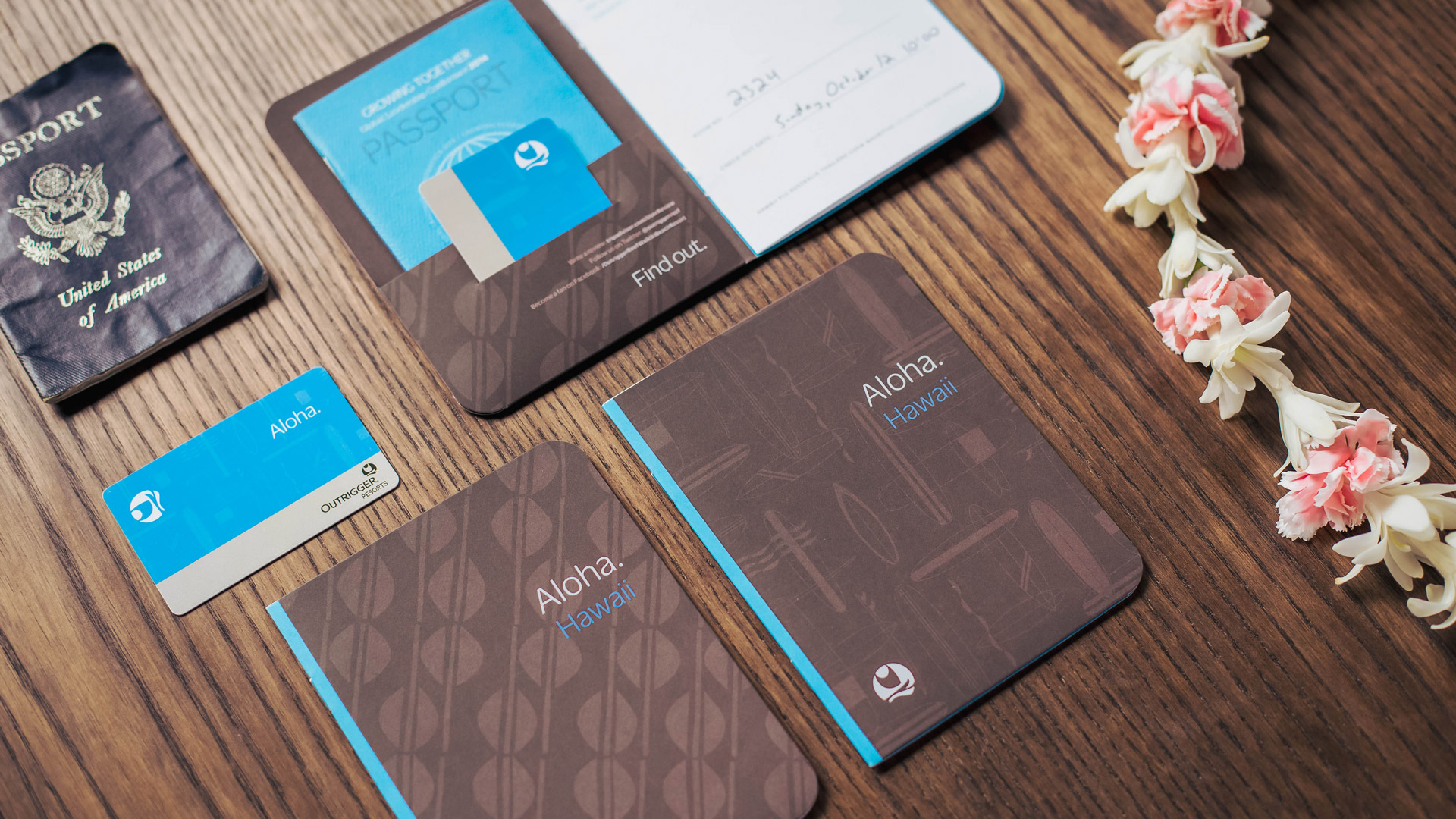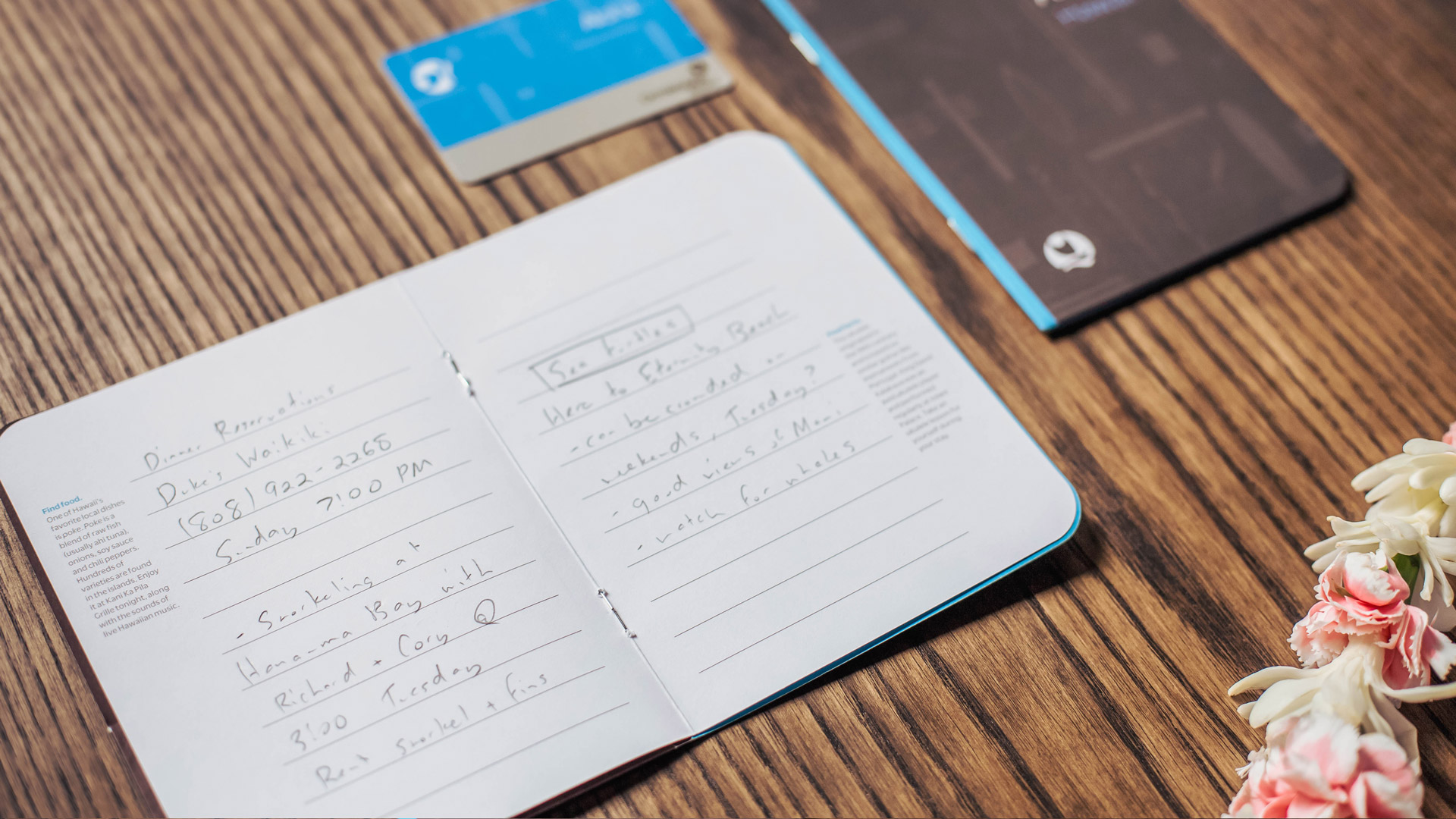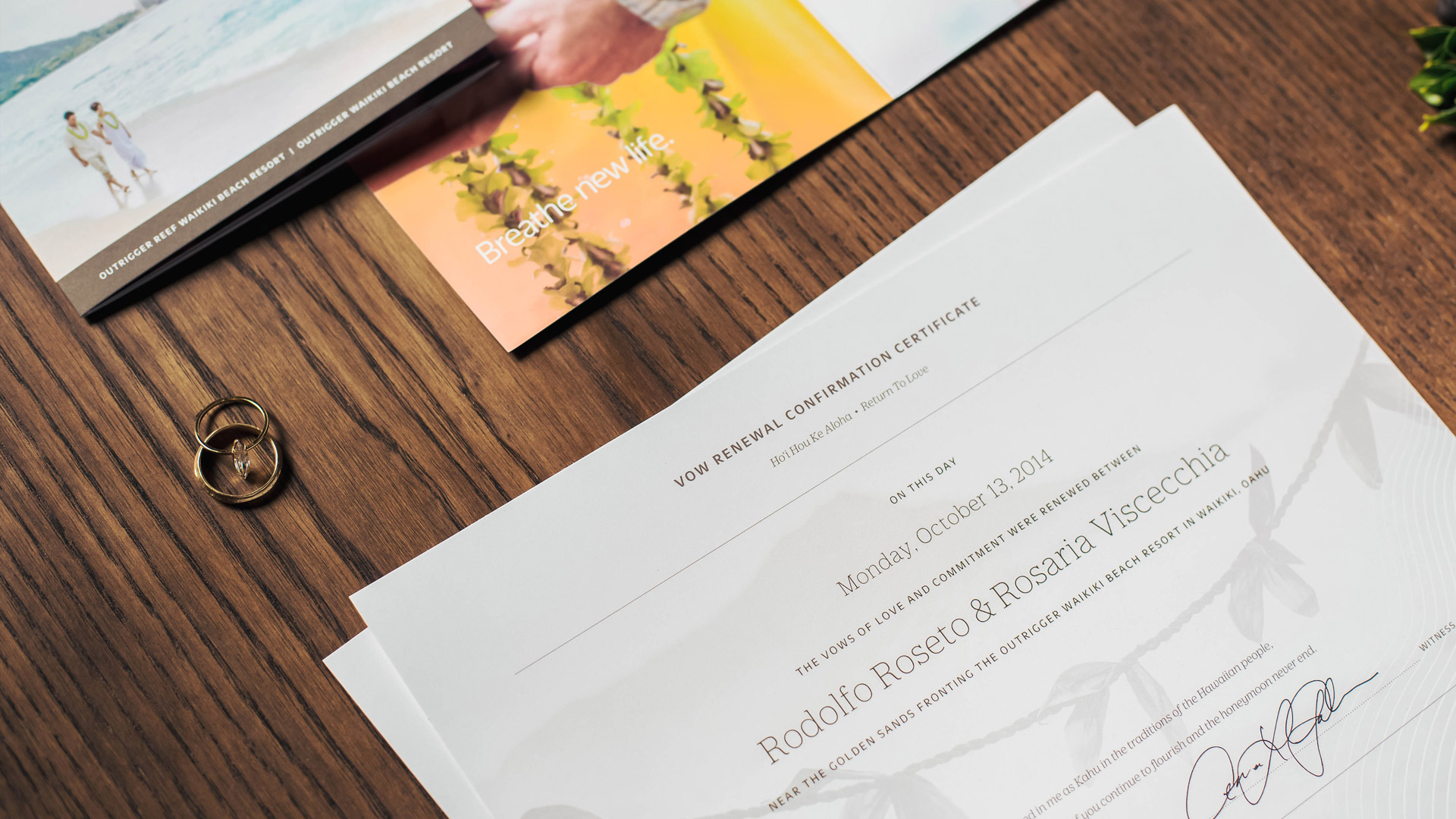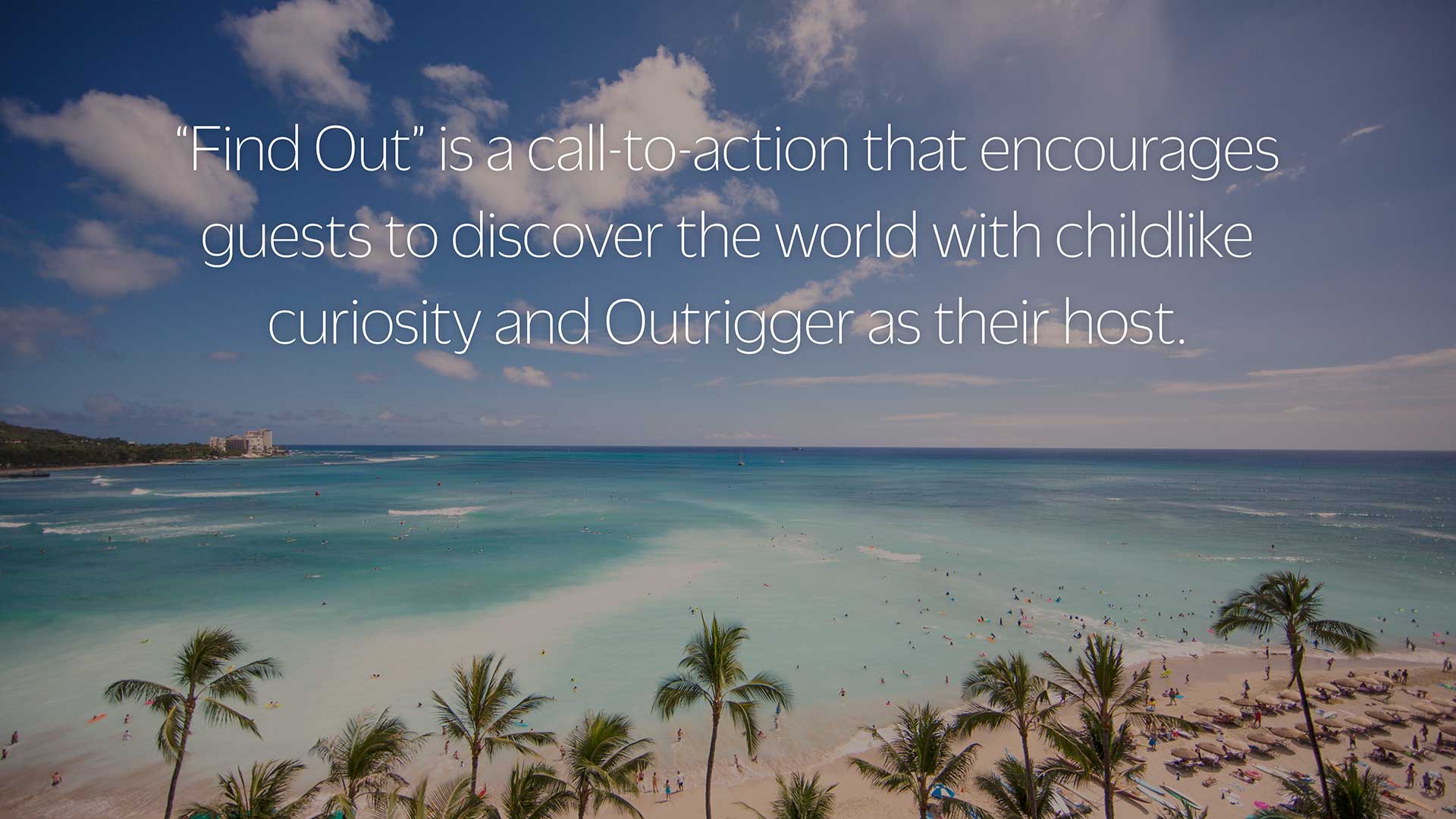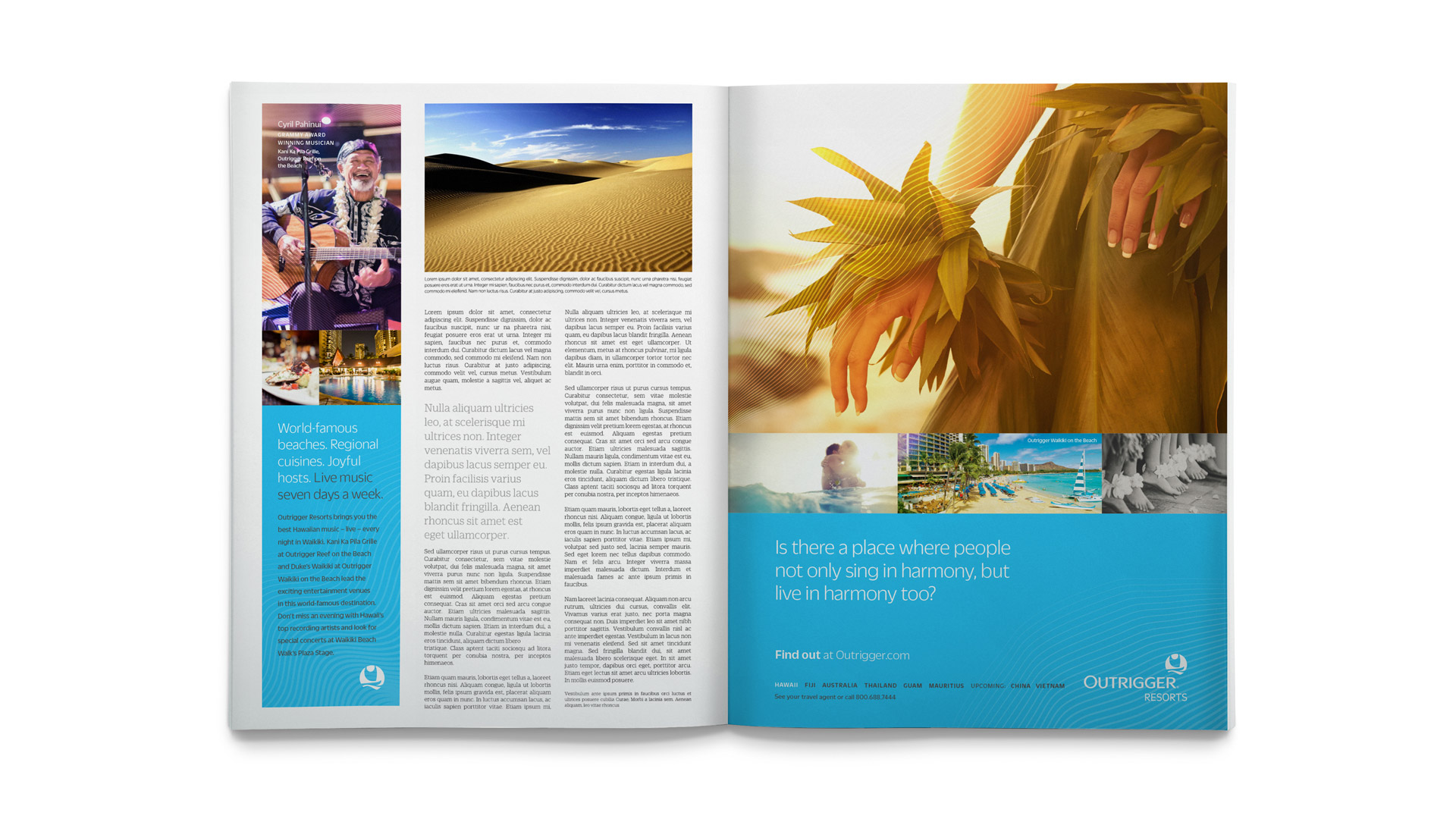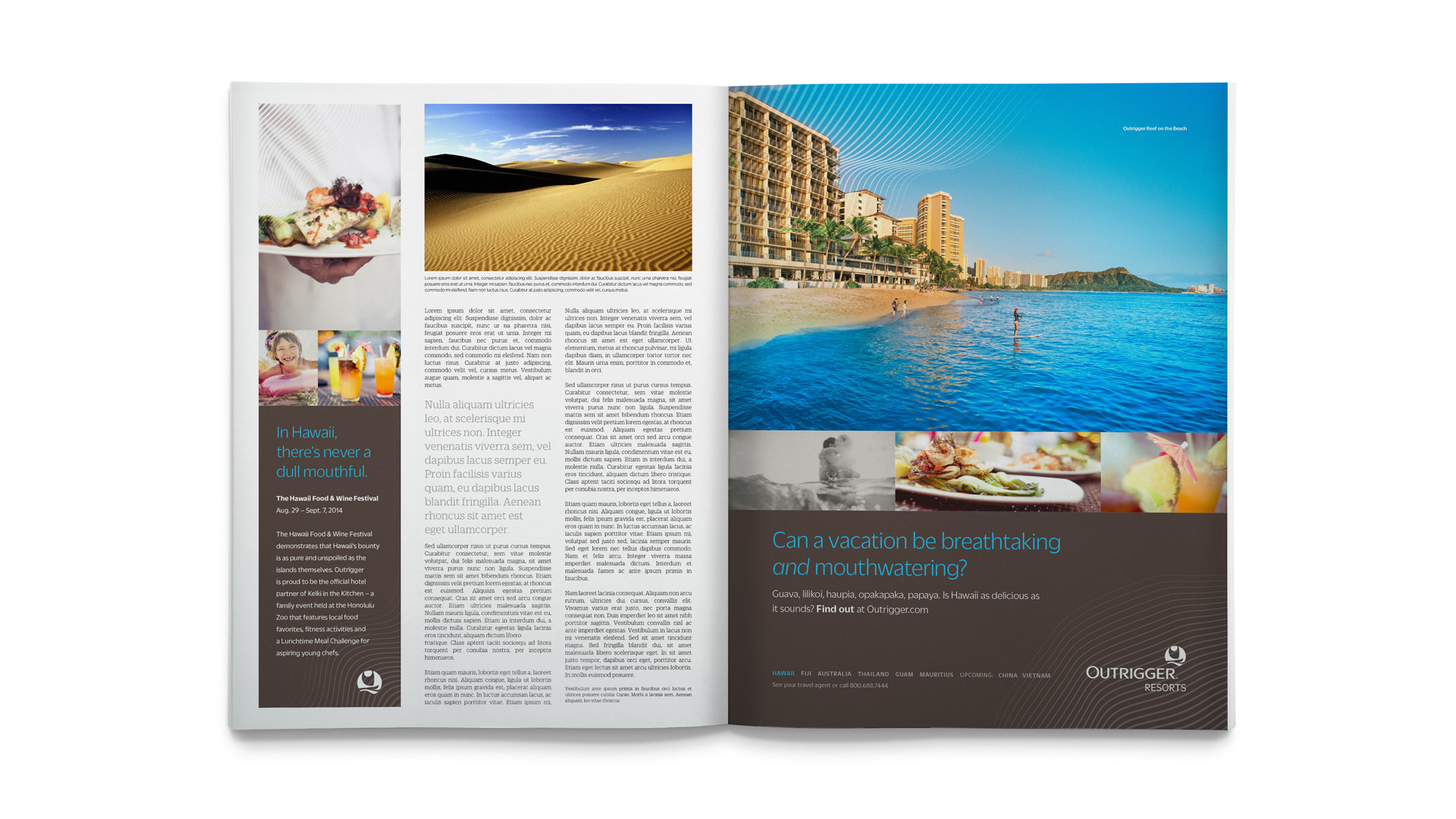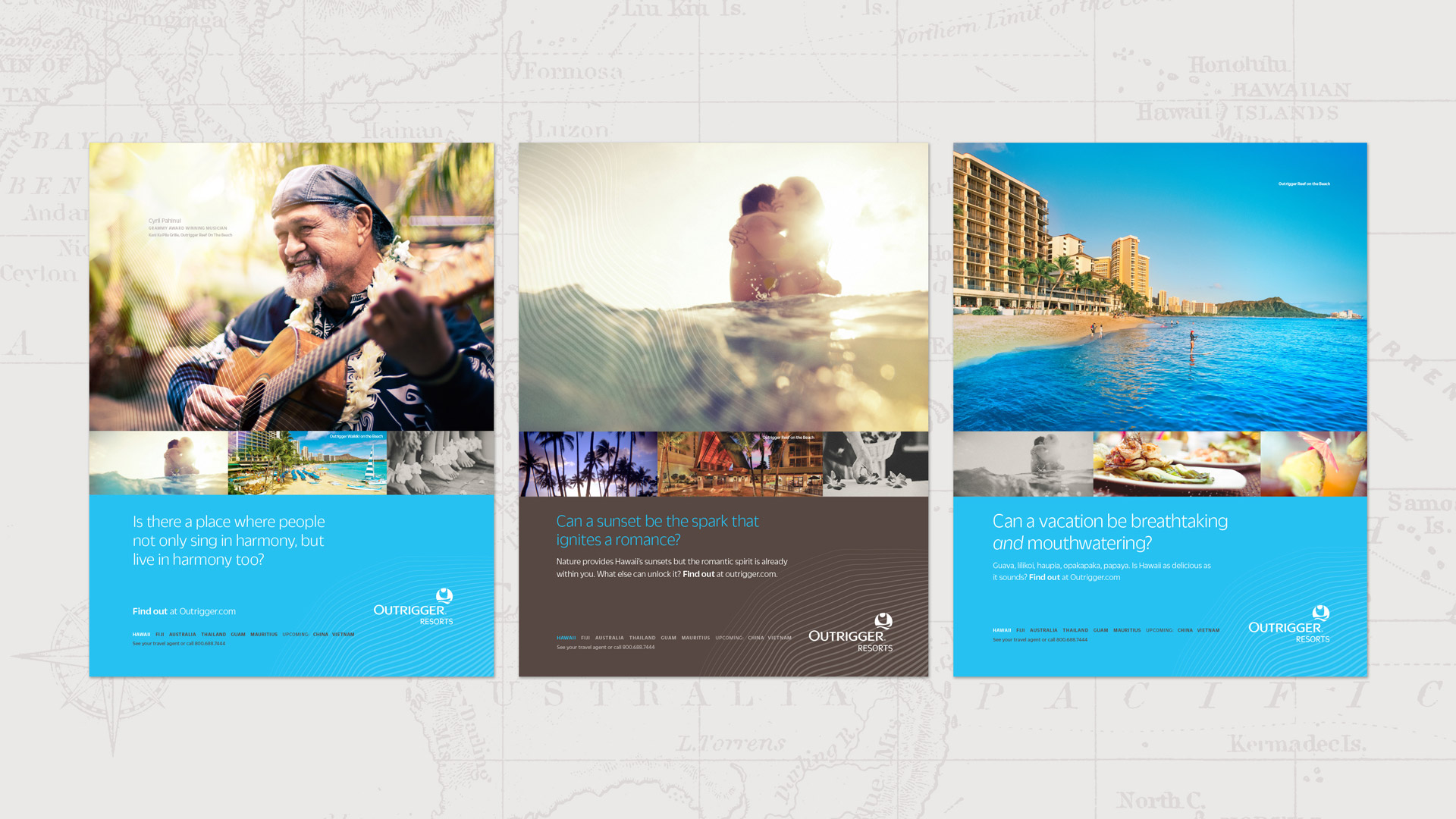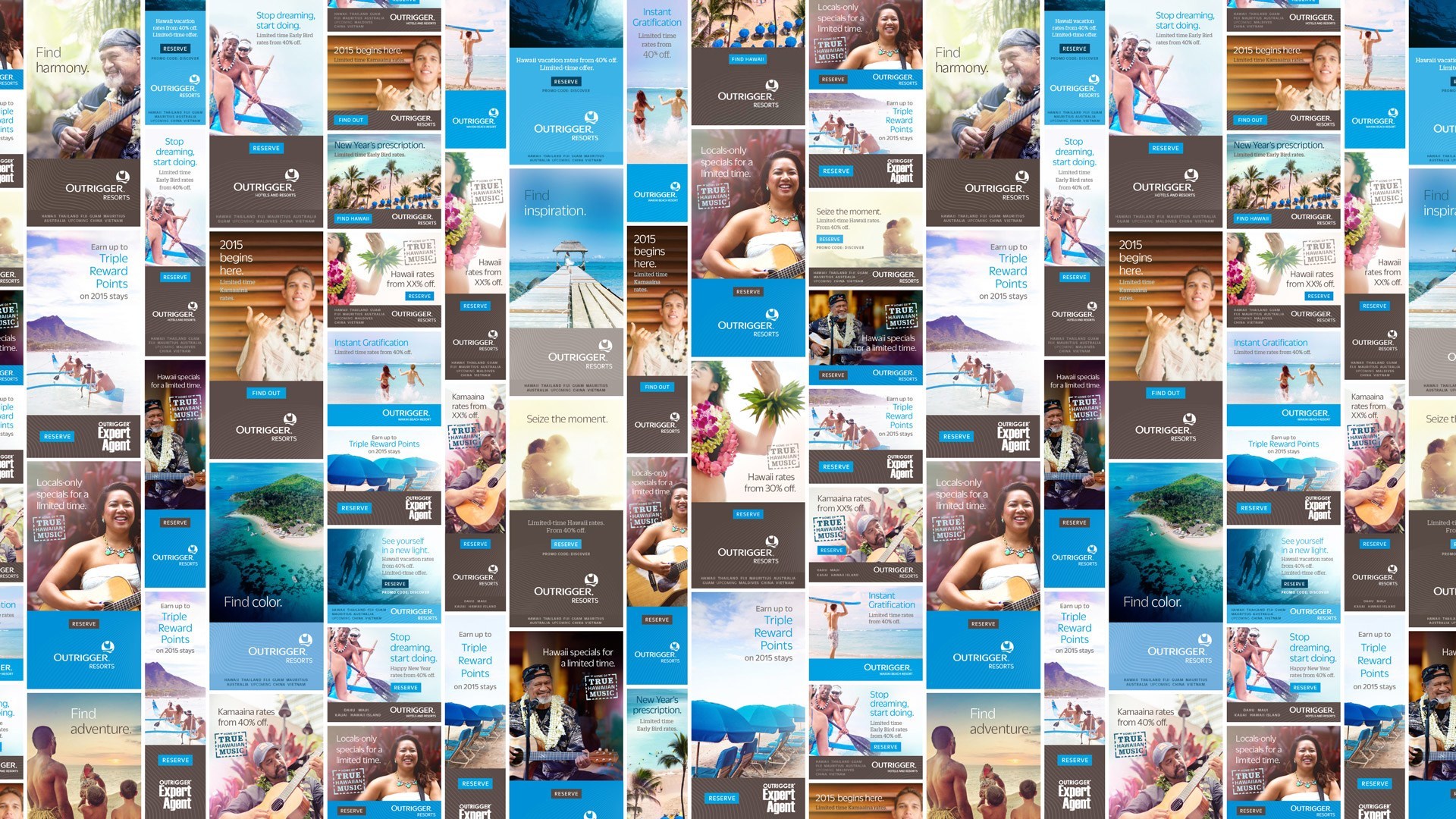 THE GIFT OF TRANQUILITY

When W|W was tasked initially by Outrigger to create a holiday eCard, the team began to envision a piece that was more experiential. How could we truly share the Outrigger beachfront resort experience with an audience who was at the time besieged by cold weather and stresses of the holiday season? The solution: a micro site that combined lush video footage of each property with sound design to create a full-sensory experience for viewers.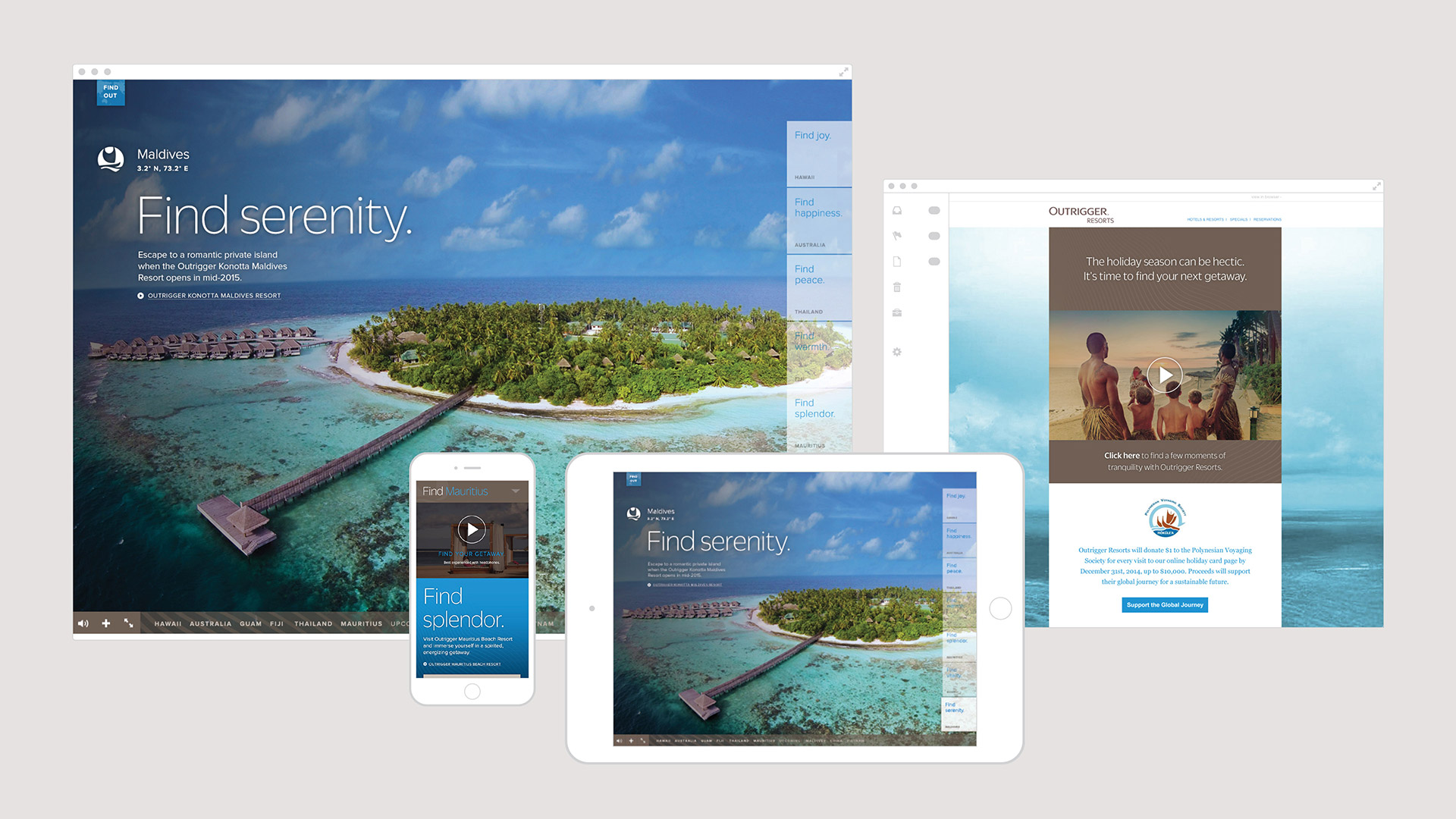 FROM REGIONAL TO GLOBAL
As Outrigger's portfolio of resorts continues to expand, we will continue to entice travelers to explore the world with open eyes, hearts, and minds.