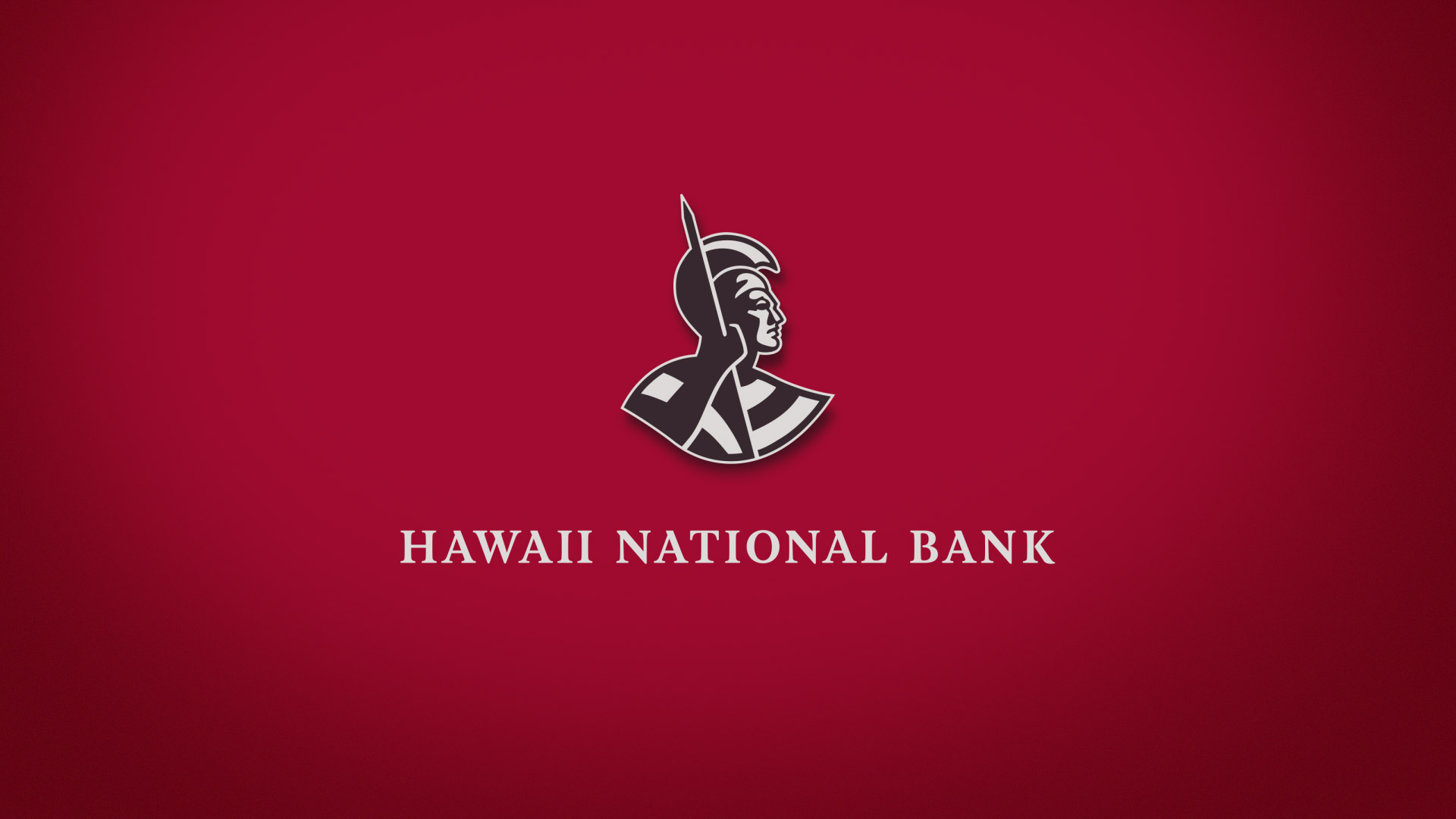 HAWAII NATIONAL BANK
A BANK FOR LIFE
Founded in 1960, Hawaii National Bank is a closely held community bank which had earned a reputation for its excellent service to small businesses. However, HNB had an aging client base and wanted to revitalize their advertising to attract a new audience without alienating the existing core customers.
The bank's image had also started to show its age. The corporate identity system had become visually disjointed over the years and created confusion amongst the general public with a mix of older (yet highly visible) branch signage competing with other inconsistent advertising and marketing elements. However, with branch renovations being planned, W|W recommended that a brand refinement was necessary before any advertising campaign was developed.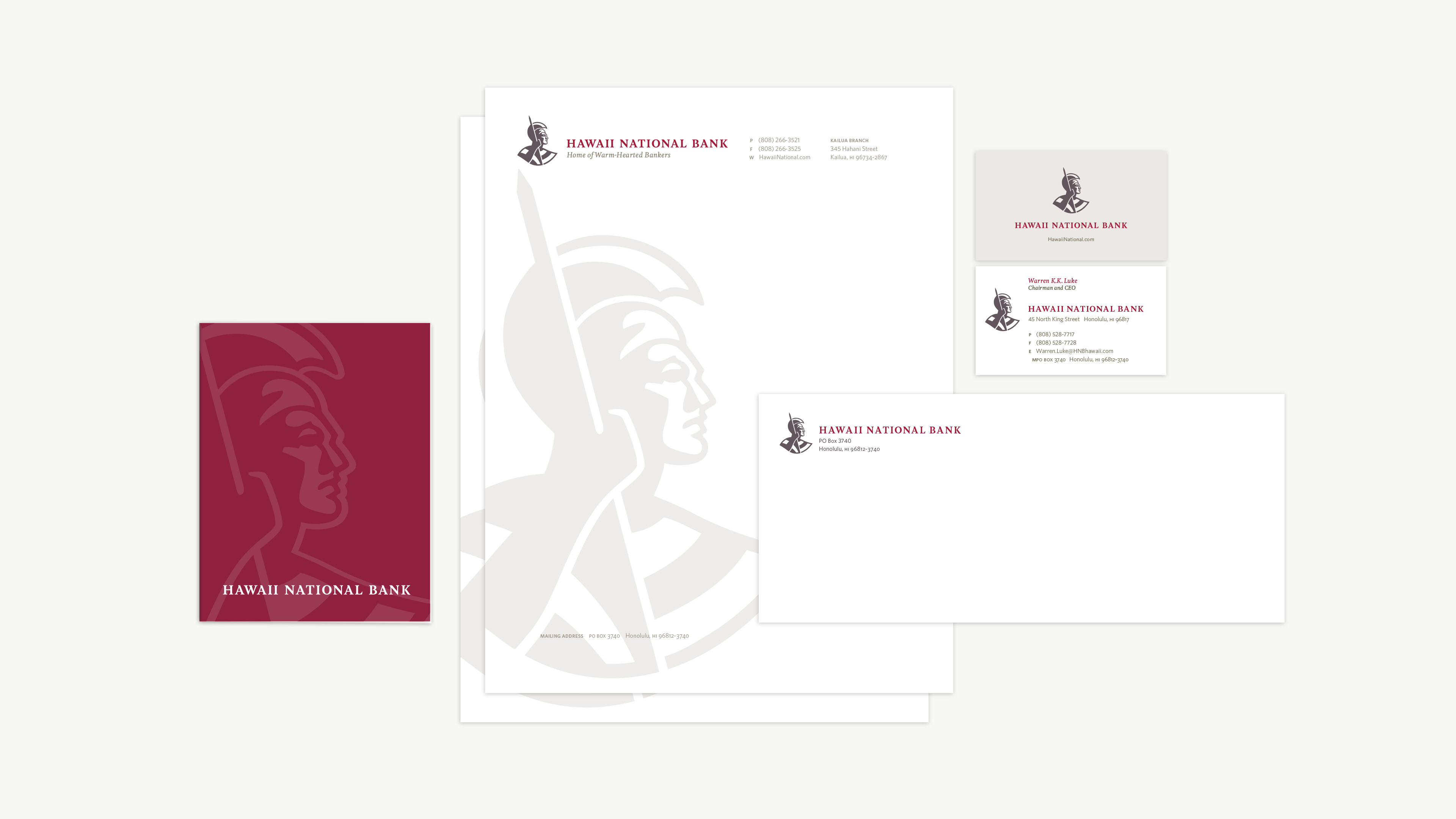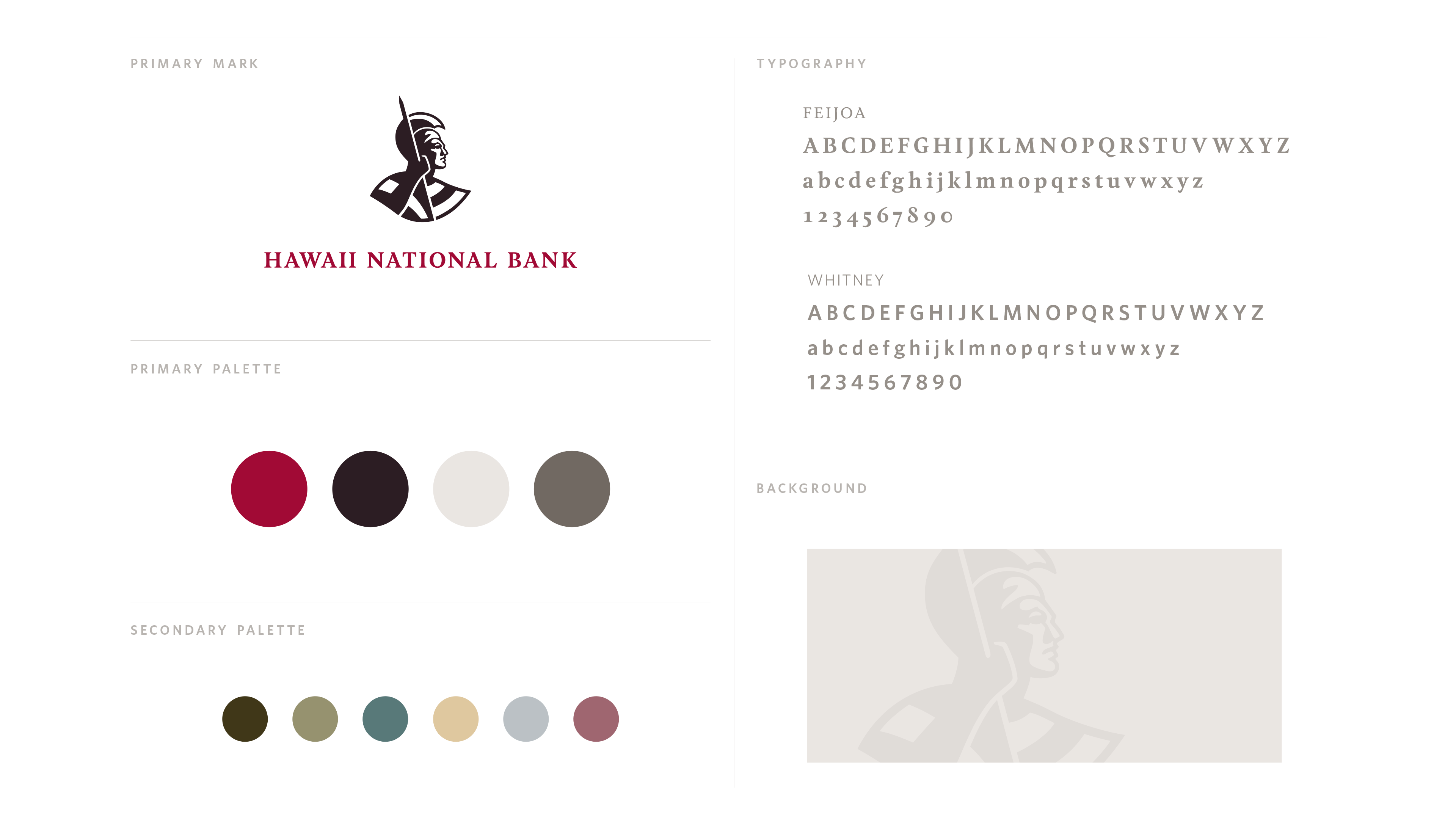 UPDATING A CLASSIC
While keeping valuable brand equity by refining the classic HNB warrior symbol with a new color palette and typographic system, W|W also developed a distinct, friendlier brand voice that is carried throughout all touch points for consumers—print collateral, website, signage, and in-branch graphics.
A Bank For Life - The new tagline refers to the bank being a part of each important aspect of everyday life, but also being there with the customer for the long term.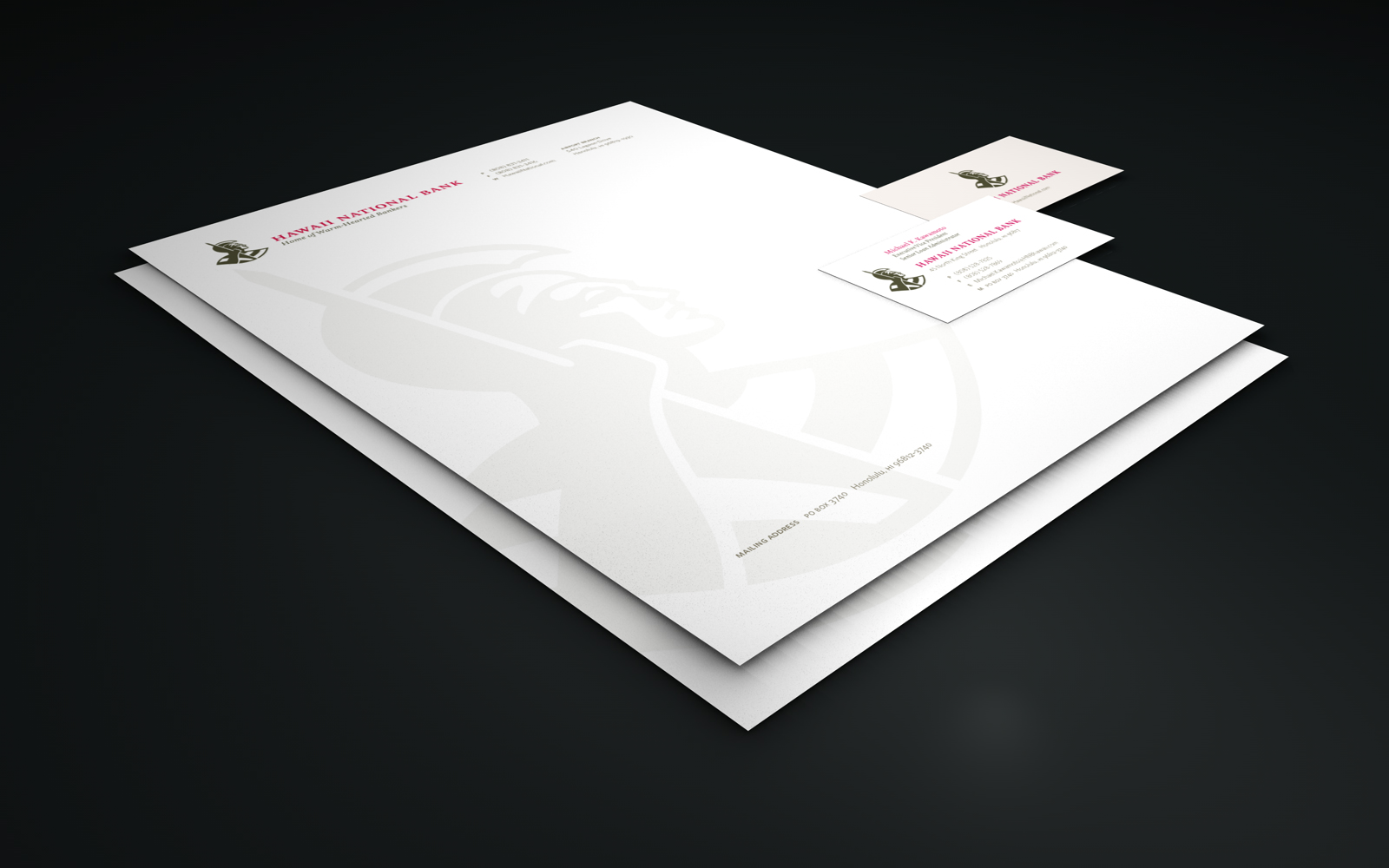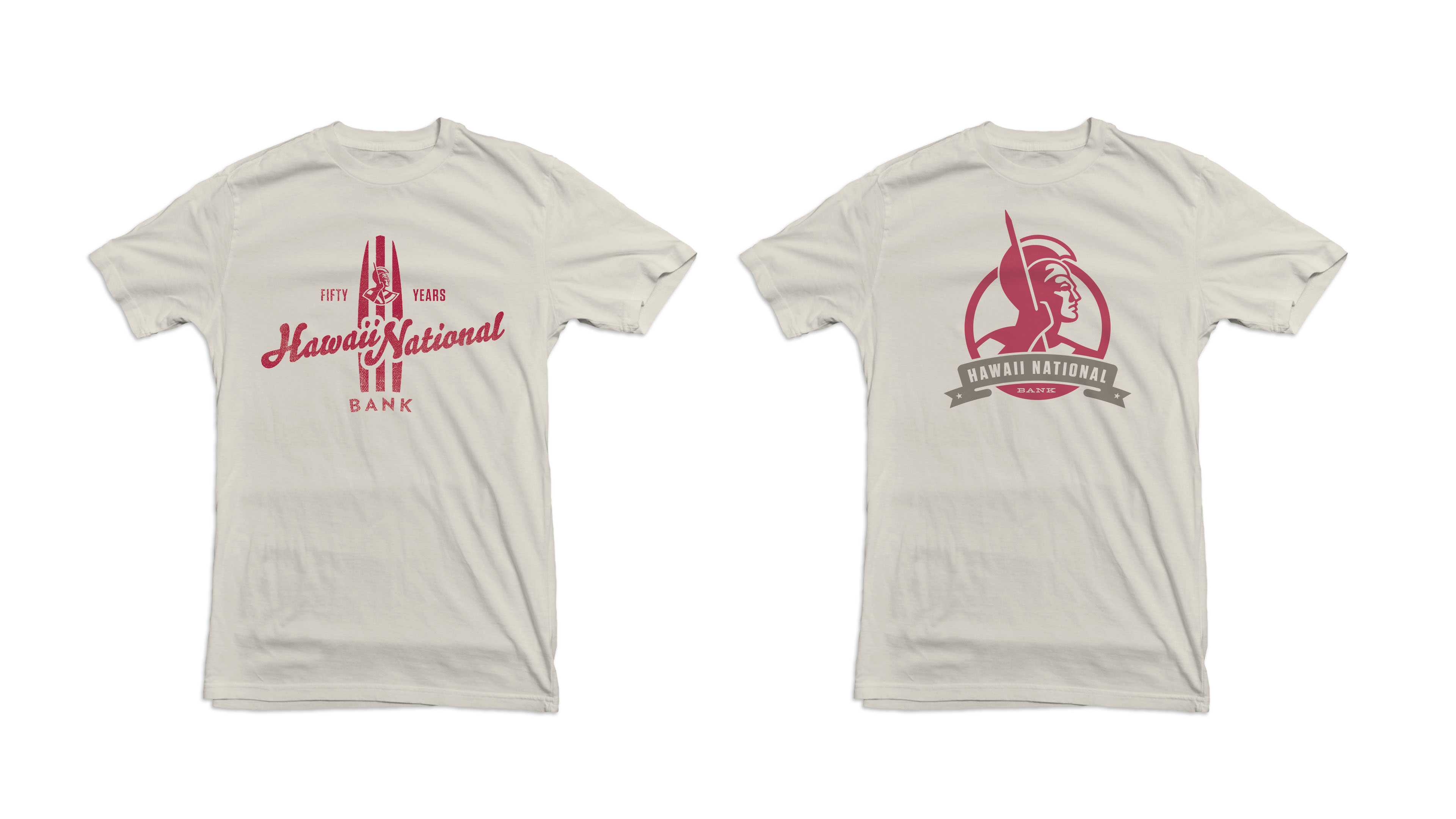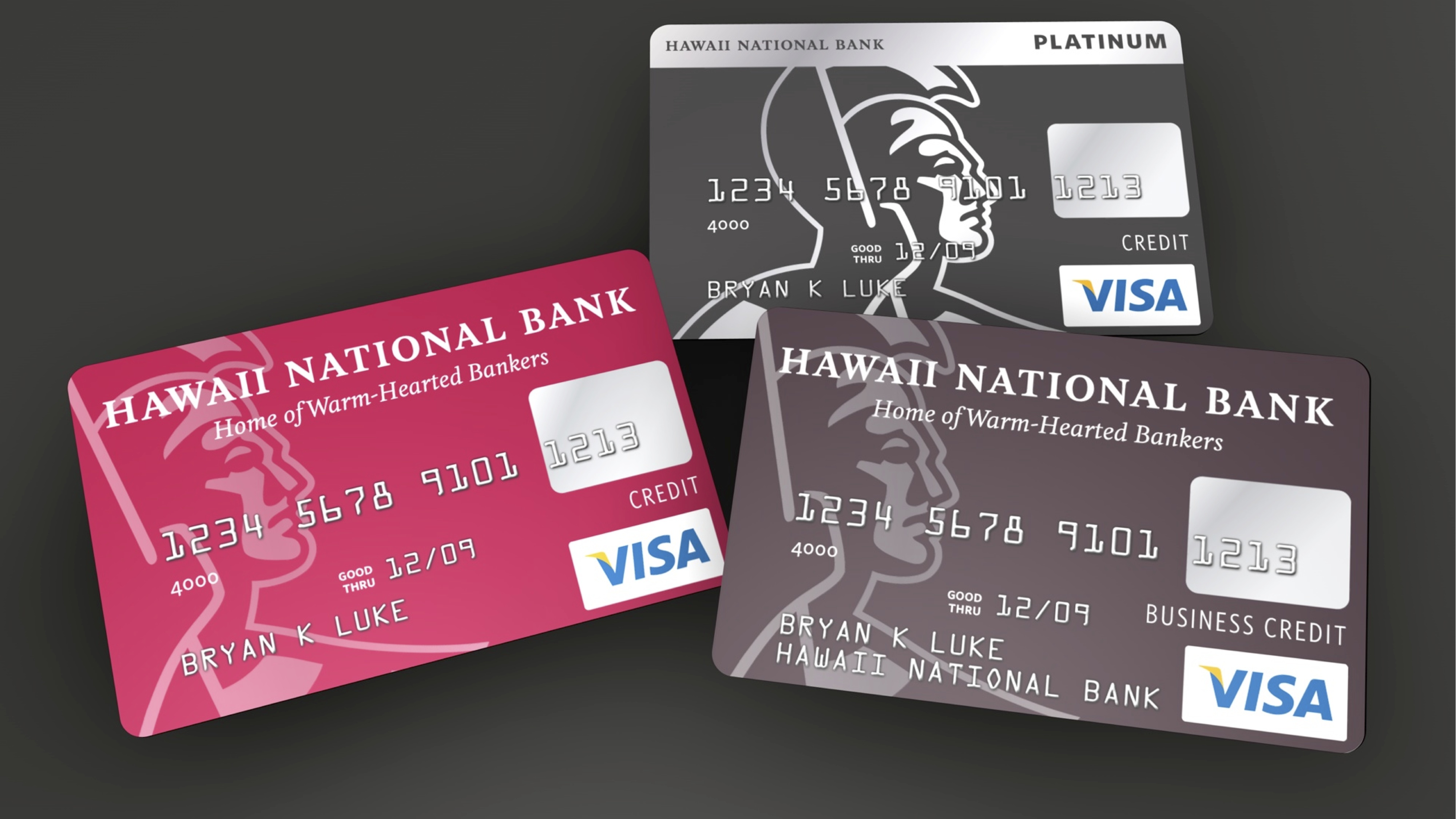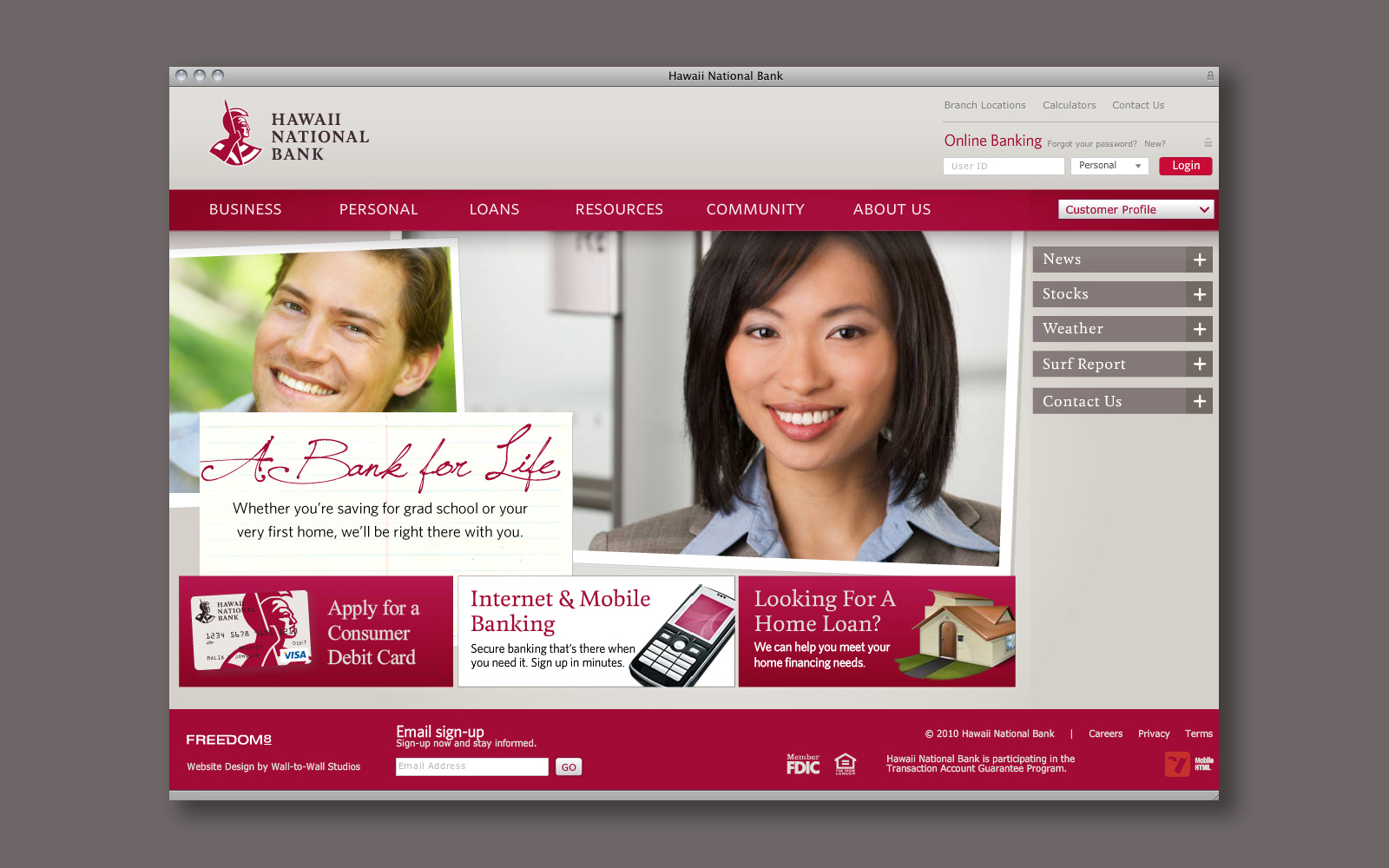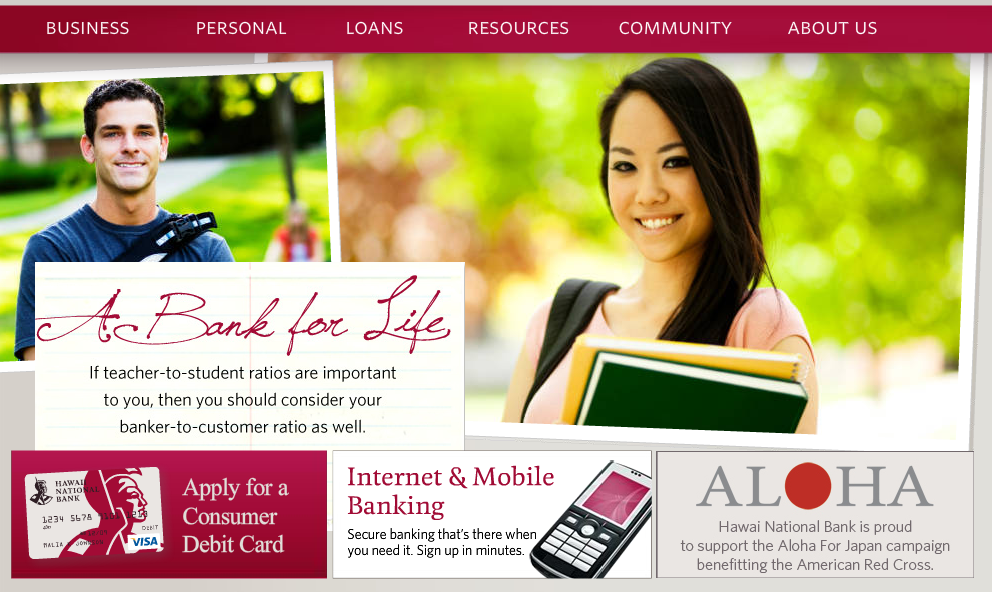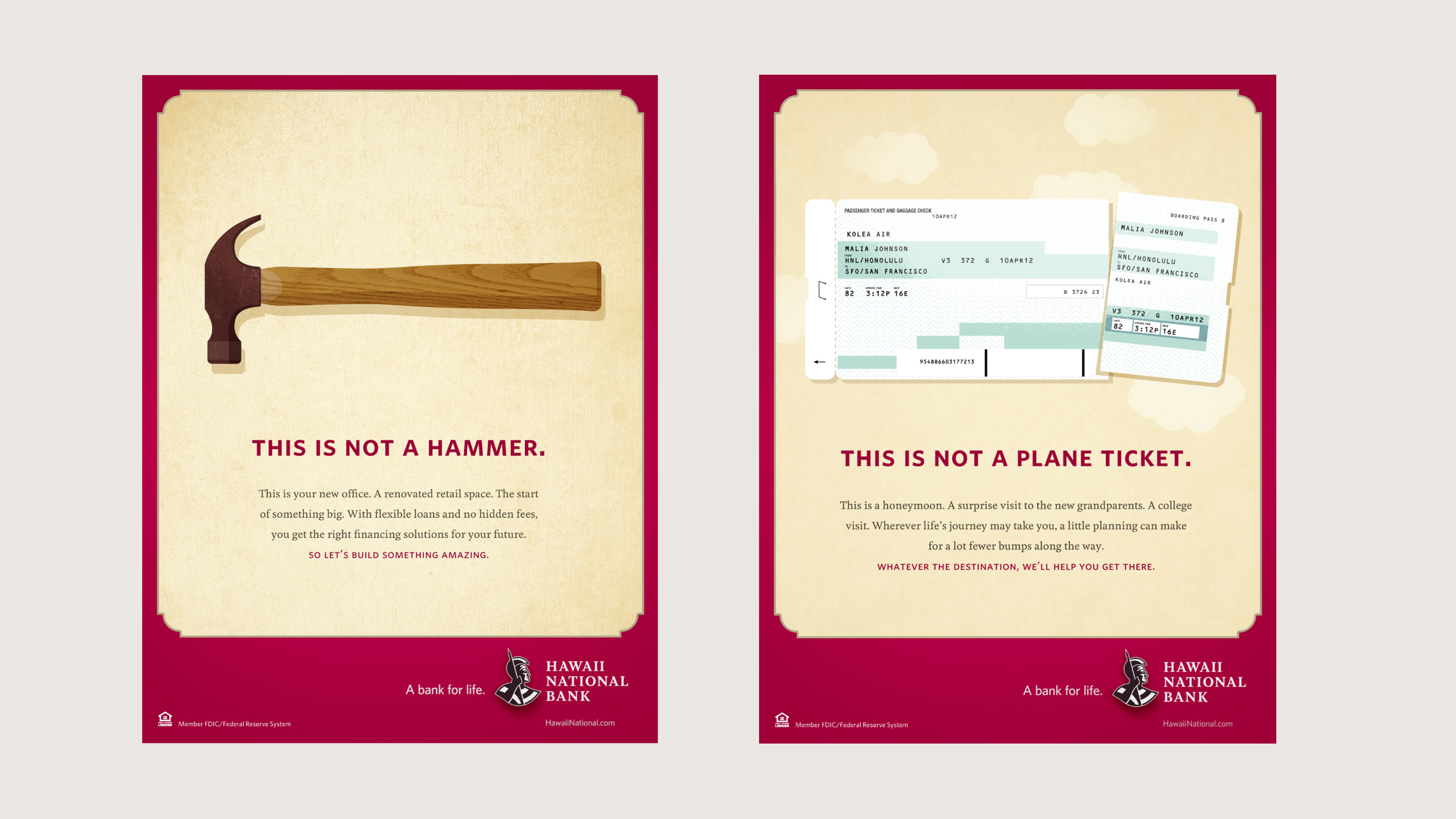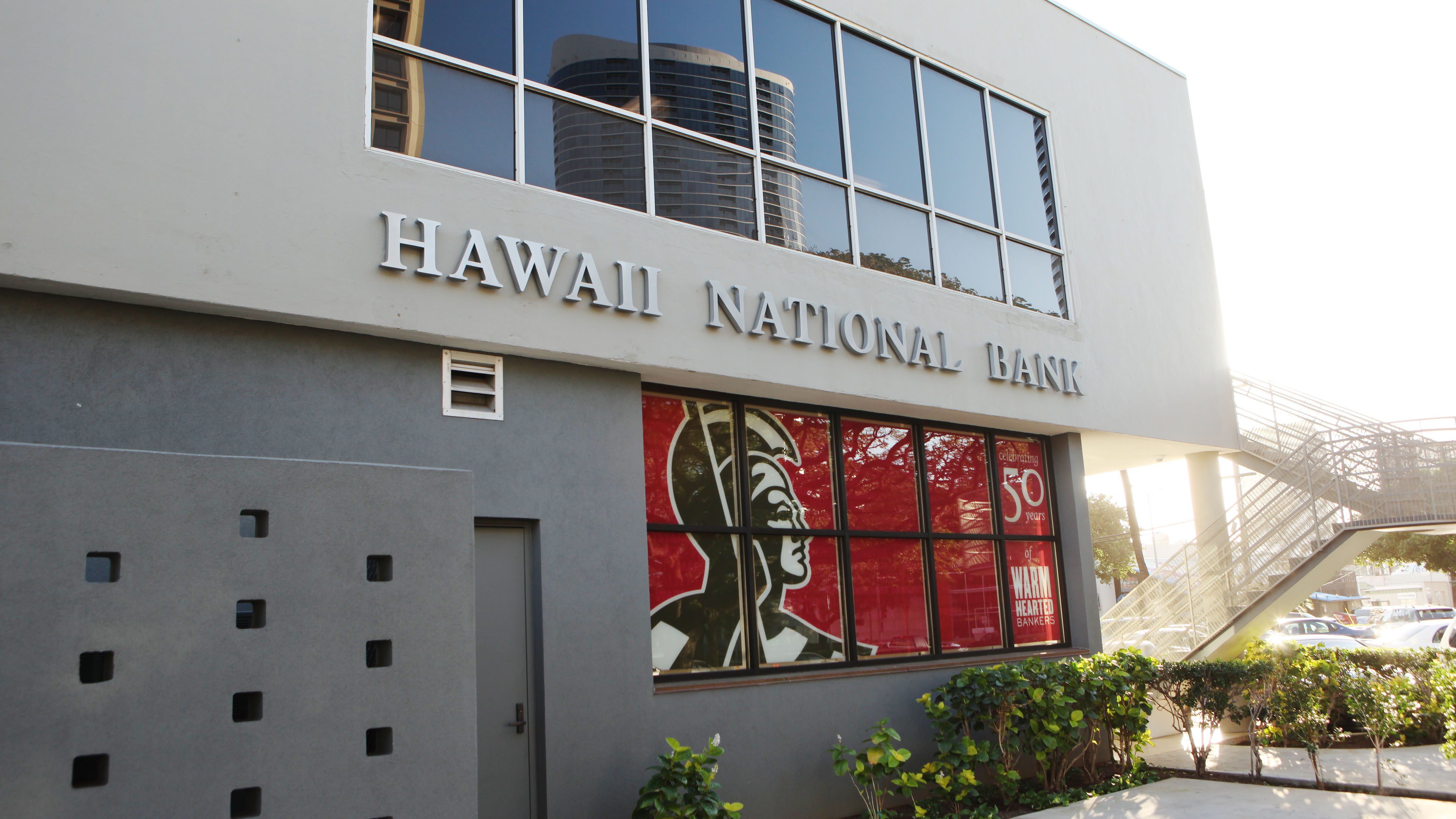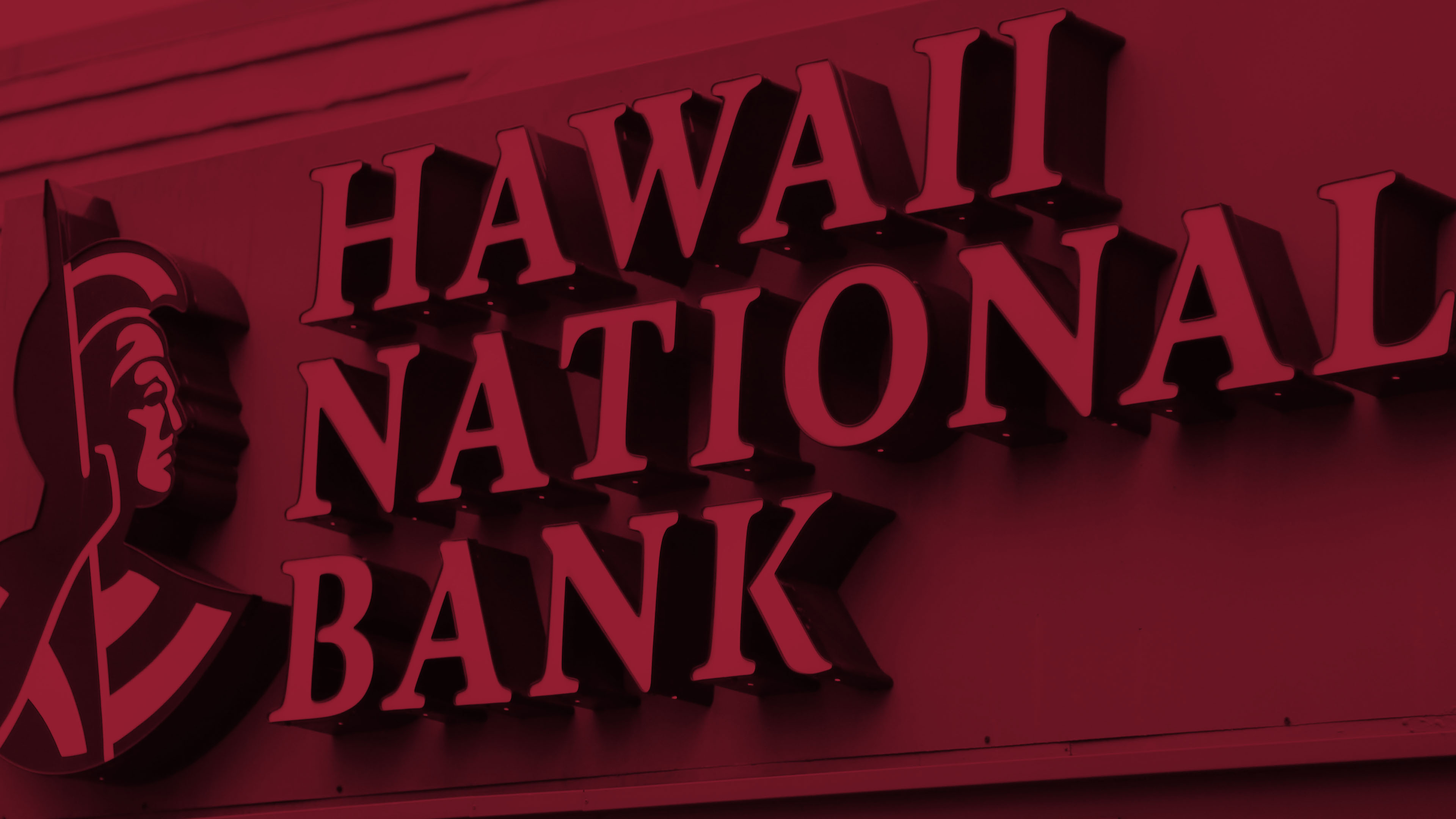 MIXING MEDIA
The bank was hoping to engage with a newer audience of younger consumers and small business owners. HNB's previous advertising mix had relied solely on print and radio, so W|W created a series of unique campaigns that also re-introduced television (via 15-second spots) and online to the media mix to reach the intended demographic. This brand re-introduction focused on HNB's commitment to helping customers through every key stage of life, and giving small businesses the tools for success.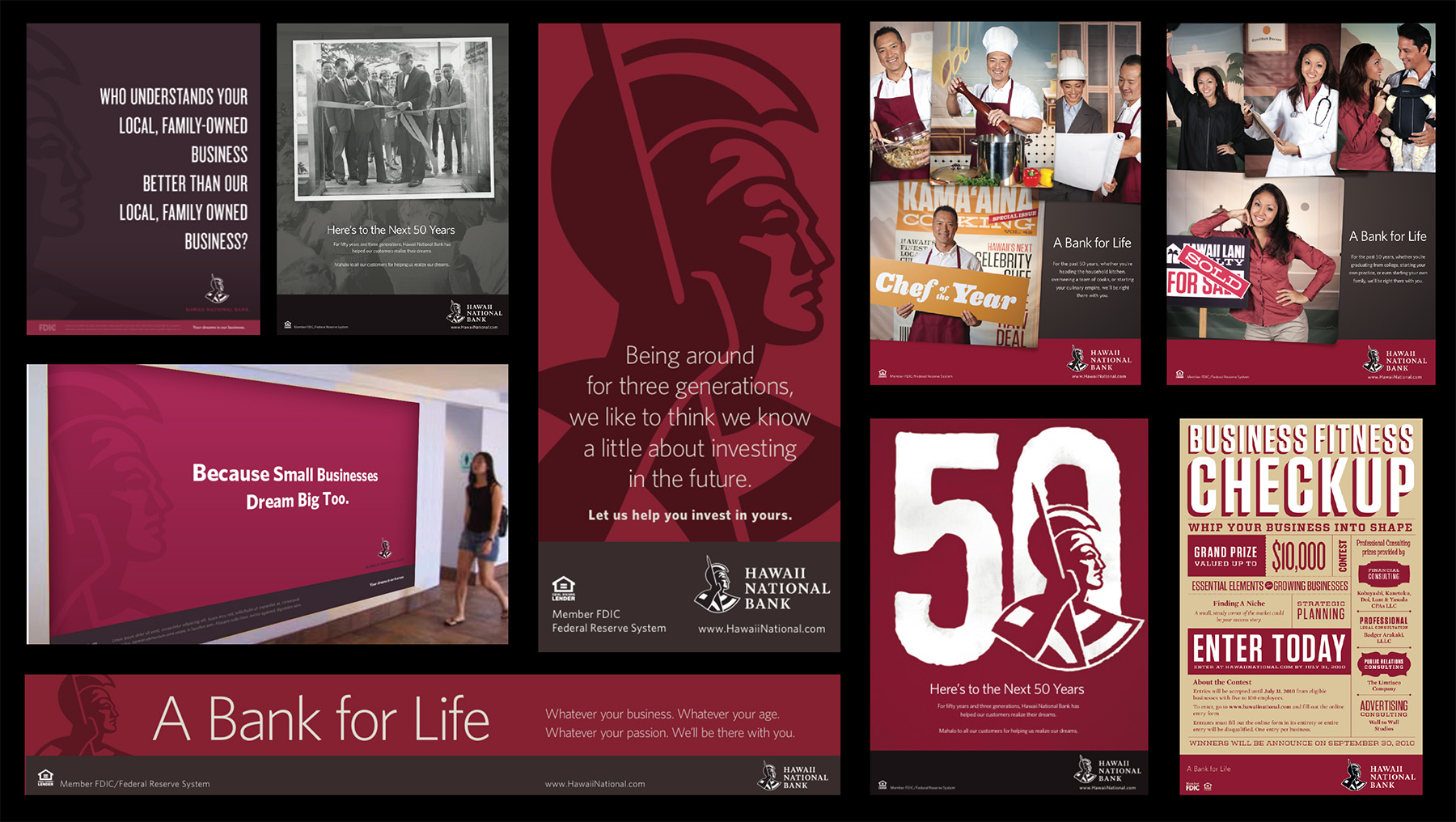 ROLLING UP OUR SLEEVES
Building upon the introductory TV brand awareness campaign, HNB committed to continuing its foray into television. But when our creative vision is bigger than a Client's budget, what do we do? We make things happen with the multi-talented W|W cast of characters. Of course we strategize, write, design, illustrate, animate, and edit. But at times, we've also been known to build props, release balloons, catch flying bowls of pasta, lug equipment, do voice overs, pull favors and just get it done.
START HERE
HNB has always prided itself on its ability to understand the special nature and unique needs of Hawaii's family-owned and closely held businesses, and to offer services and support based on shared experiences of growing a business in Hawaii. But business owners were often approaching HNB as their last stop for banking options, not as their top-of-mind choice.
W|W met extensively with HNB's Business Banking team and many of their clients to determine what makes HNB different. Entrepreneurs found that working with a smaller, more flexible banking partner was much easier and more personal than working with the larger banks. 
By showcasing the impressive body of local, recognized HNB business customers, W|W elevated the status of the bank and aligned their brand with the trusted reputation of their clients. The strategy was to refocus the brand to entrepreneurs with the goal of getting small- to mid-sized businesses owners to think of HNB as their first stop.
W|W capitalized on HNB's unique industry position as a local and family-owned business for three generations, because Entrepreneurs Start Here.
The Entrepreneur campaign also encompassed more than advertising. Through social media and an Entrepreneur microsite, HNB business customers share their business expertise with the community, further positioning HNB as a leader in business banking. HNB isn't just a financial institution, but a resource for Hawaii's many small business owners.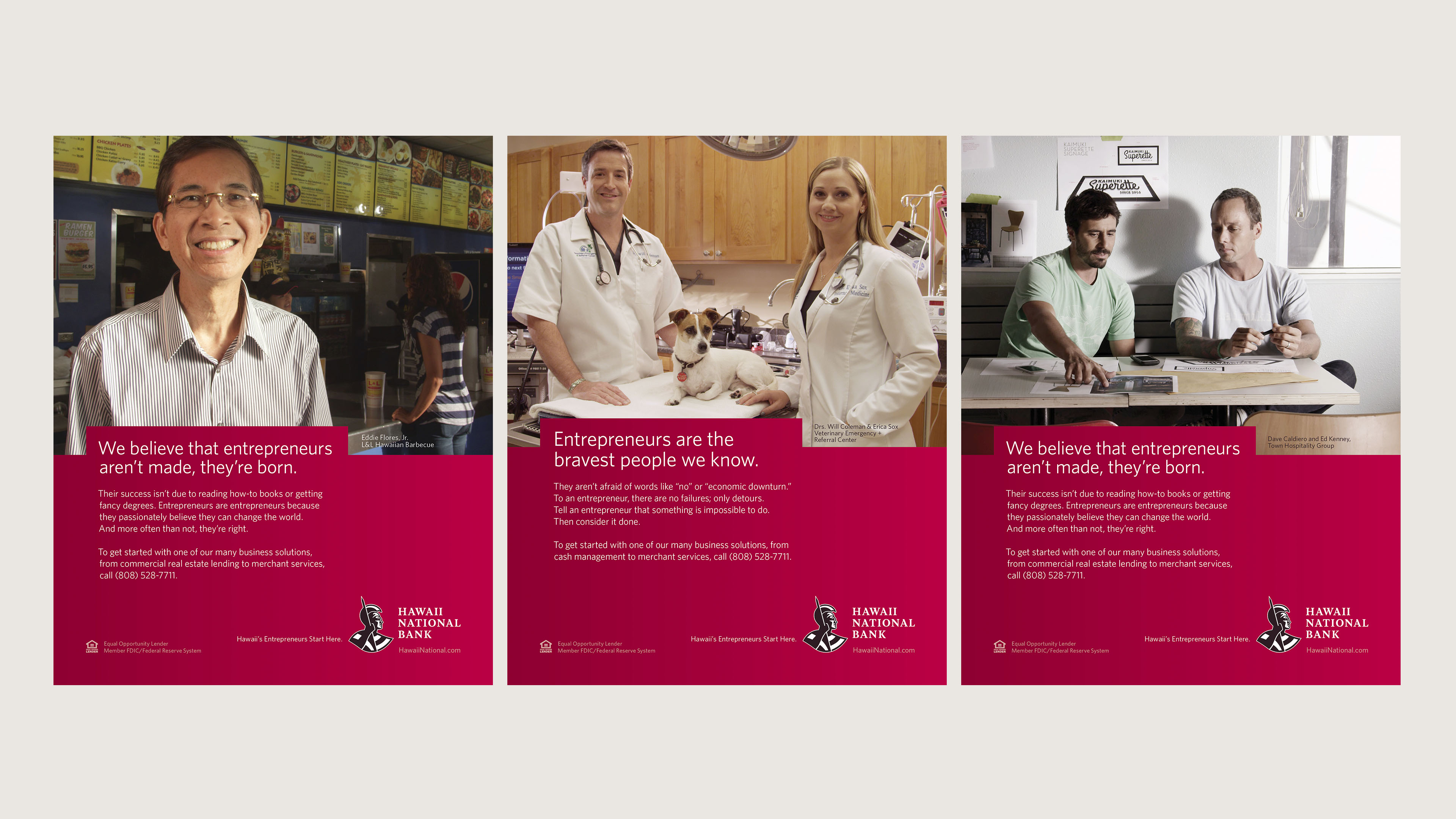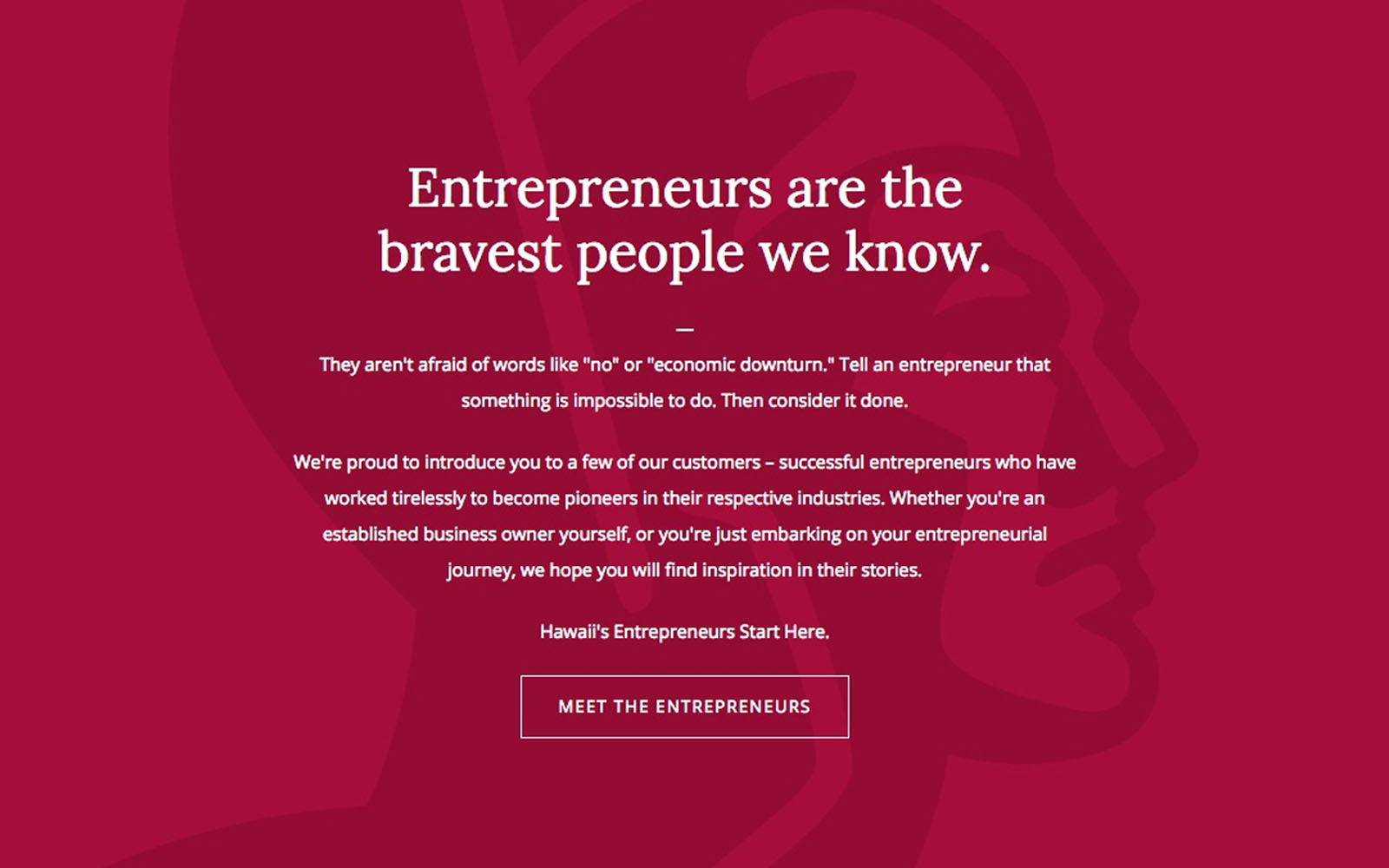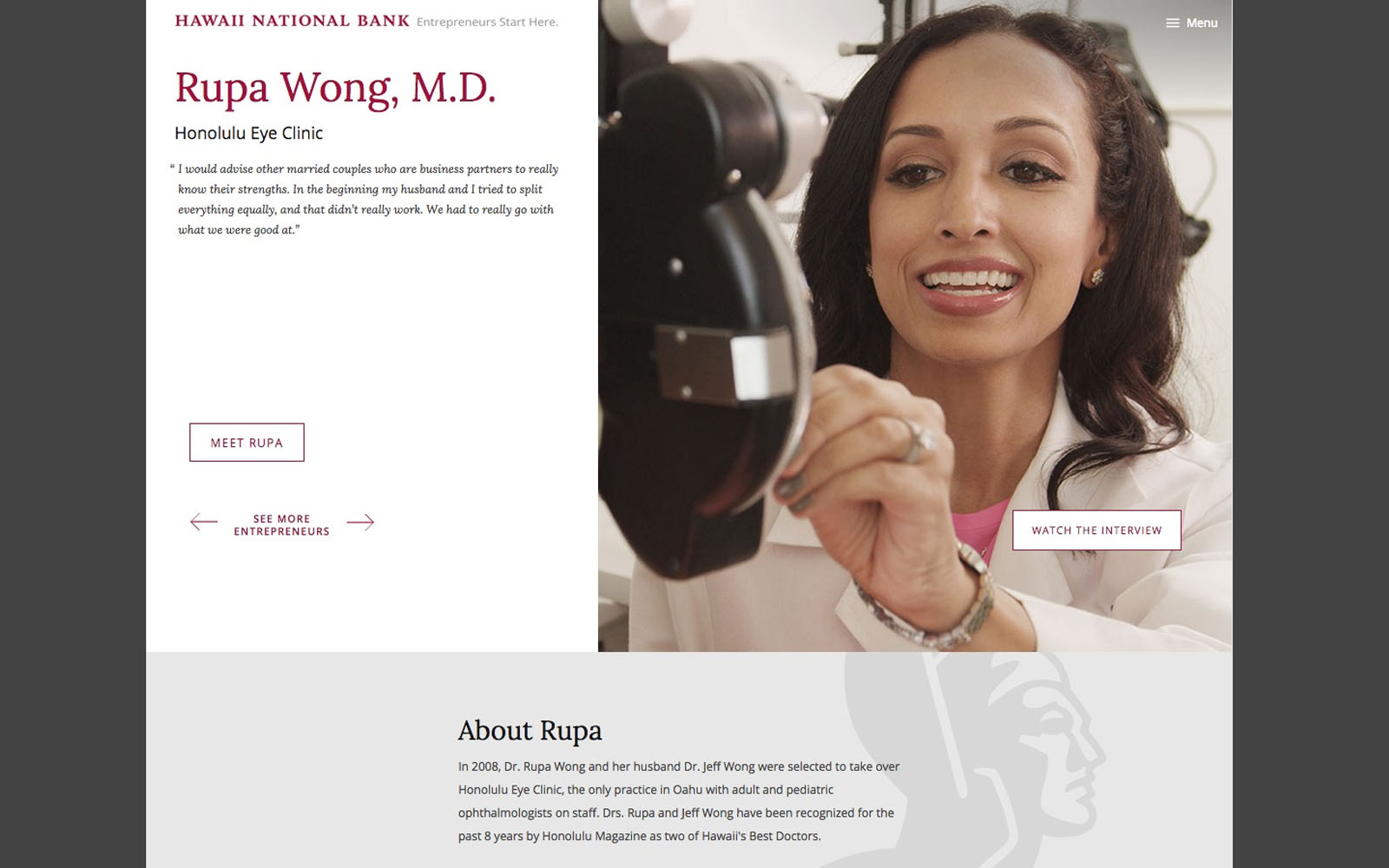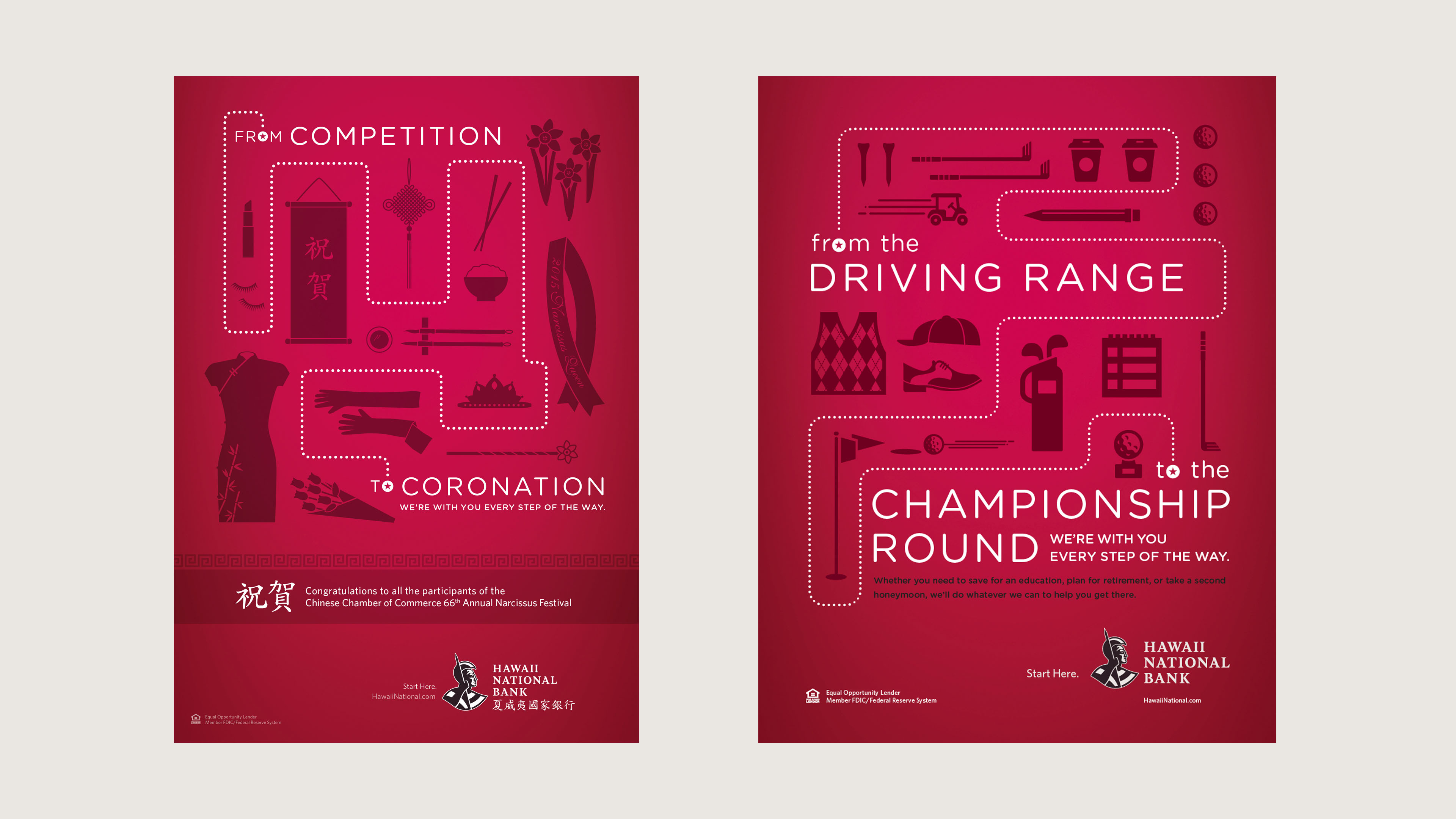 A BANK FOR THE COMMUNITY
Continuing the tradition of HNB's seasonal campaigns and proud local community sponsorships (Hawaii International Film Festival, the Hawaii Sony Open, Valentine's Day, Chinese New Year's), W|W updated the look and feel of advertising, direct mail, invitations, animated videos and online interactive greetings to foster user engagement and deeper customer connection.