HAWAII ENERGY
SAVE SMARTER
It's great when the State of Hawaii ranks #1, except when it comes to electric energy costs. 11.3 million barrels of petroleum were burned by Hawaii utilities last year to make electricity. However, the State has set goals and a roadmap to achieve 100% clean energy by 2045. Since 2009, Wall-to-Wall Studios has created the branding, website and various awareness campaigns for Hawaii Energy, the energy efficiency program for the State of Hawaii. The advertising campaigns have included television, online, out-of-home and print media.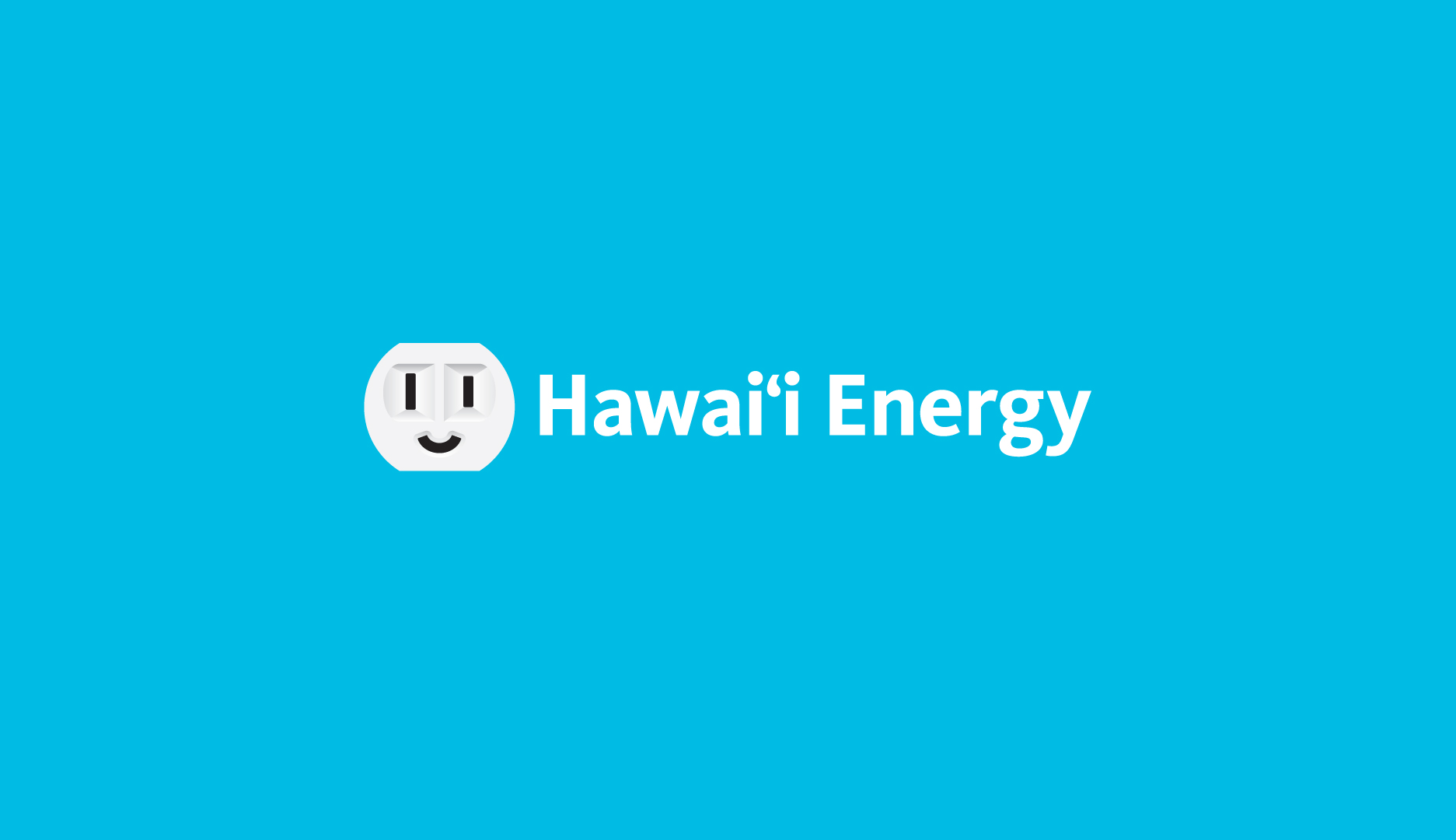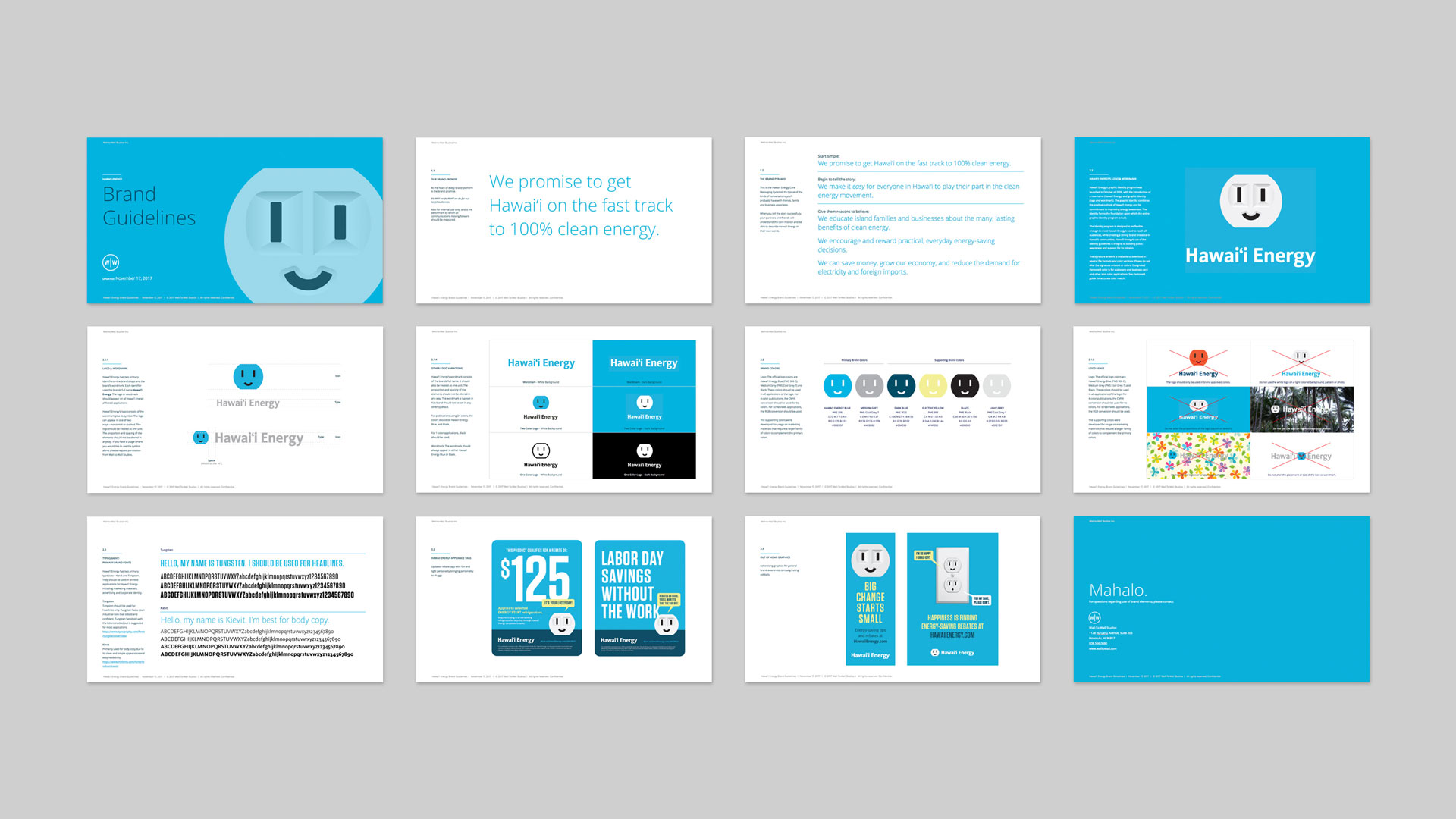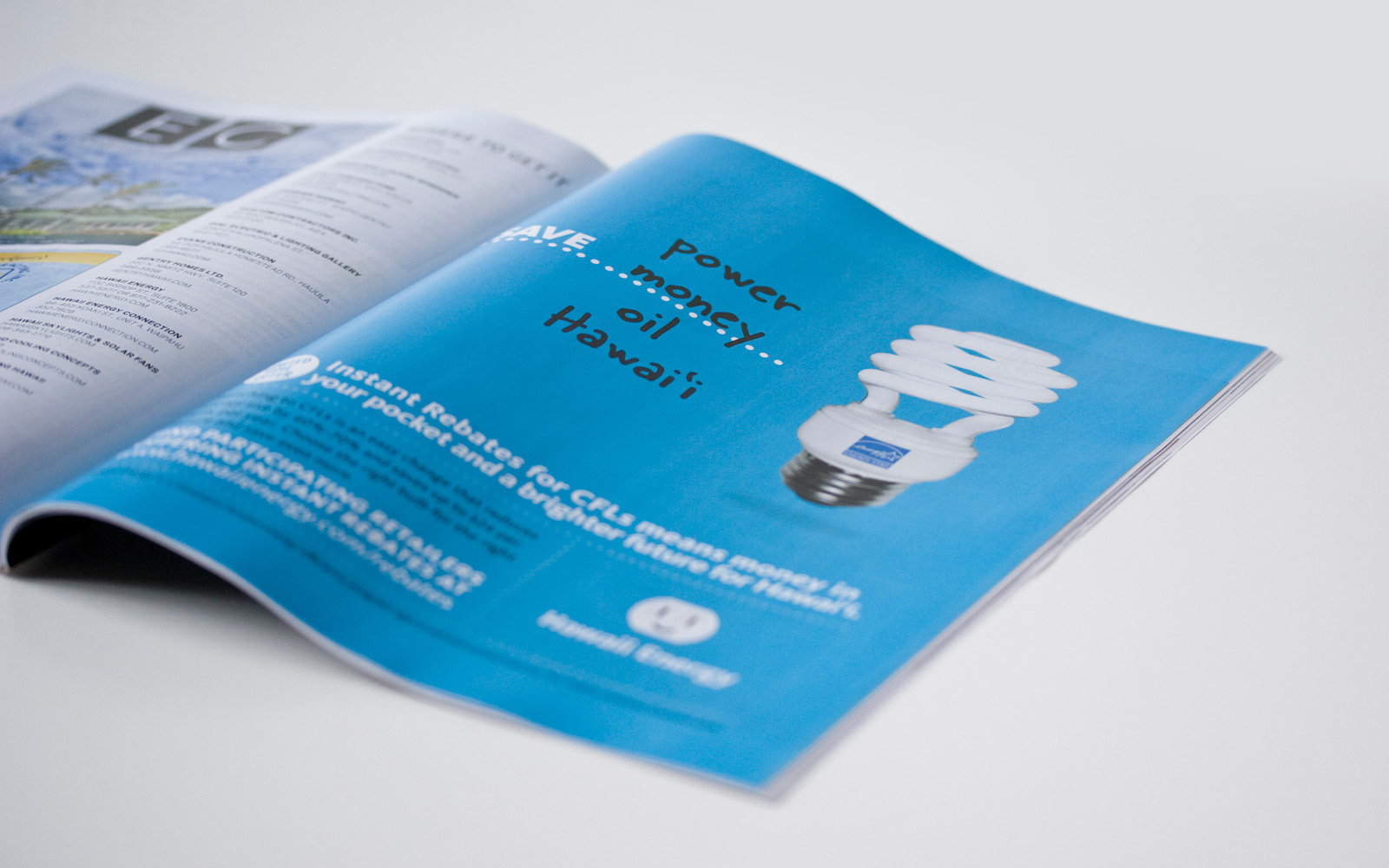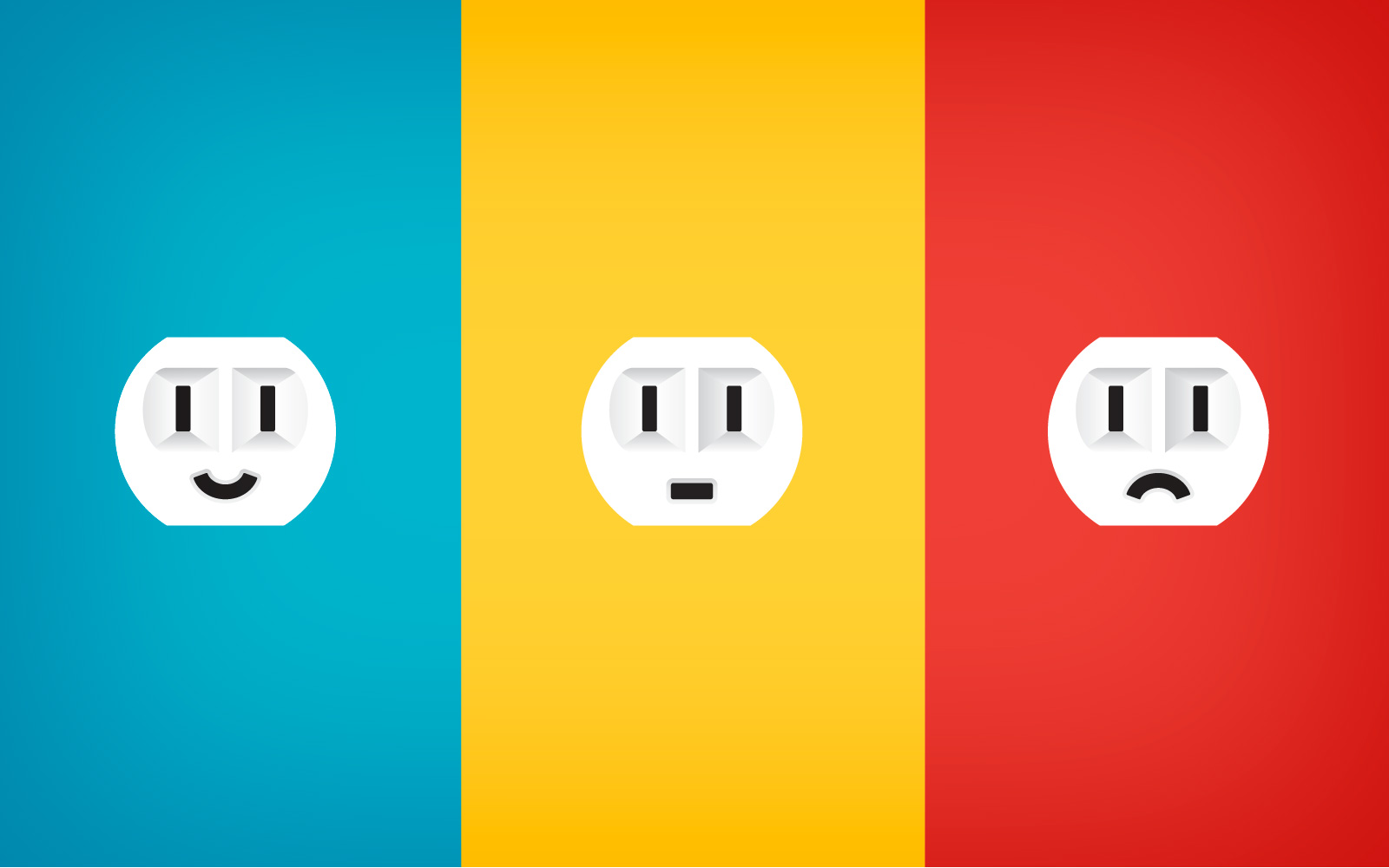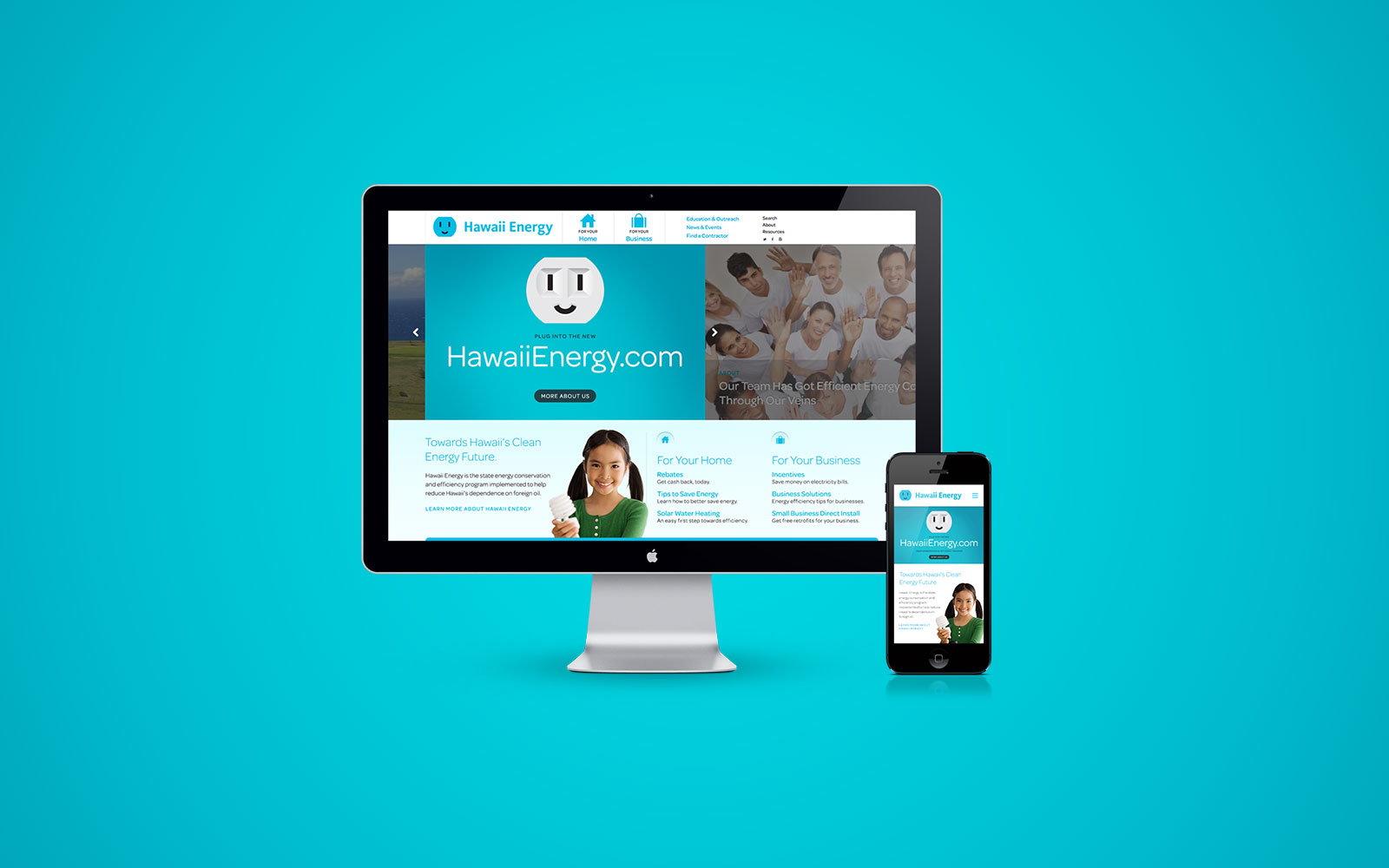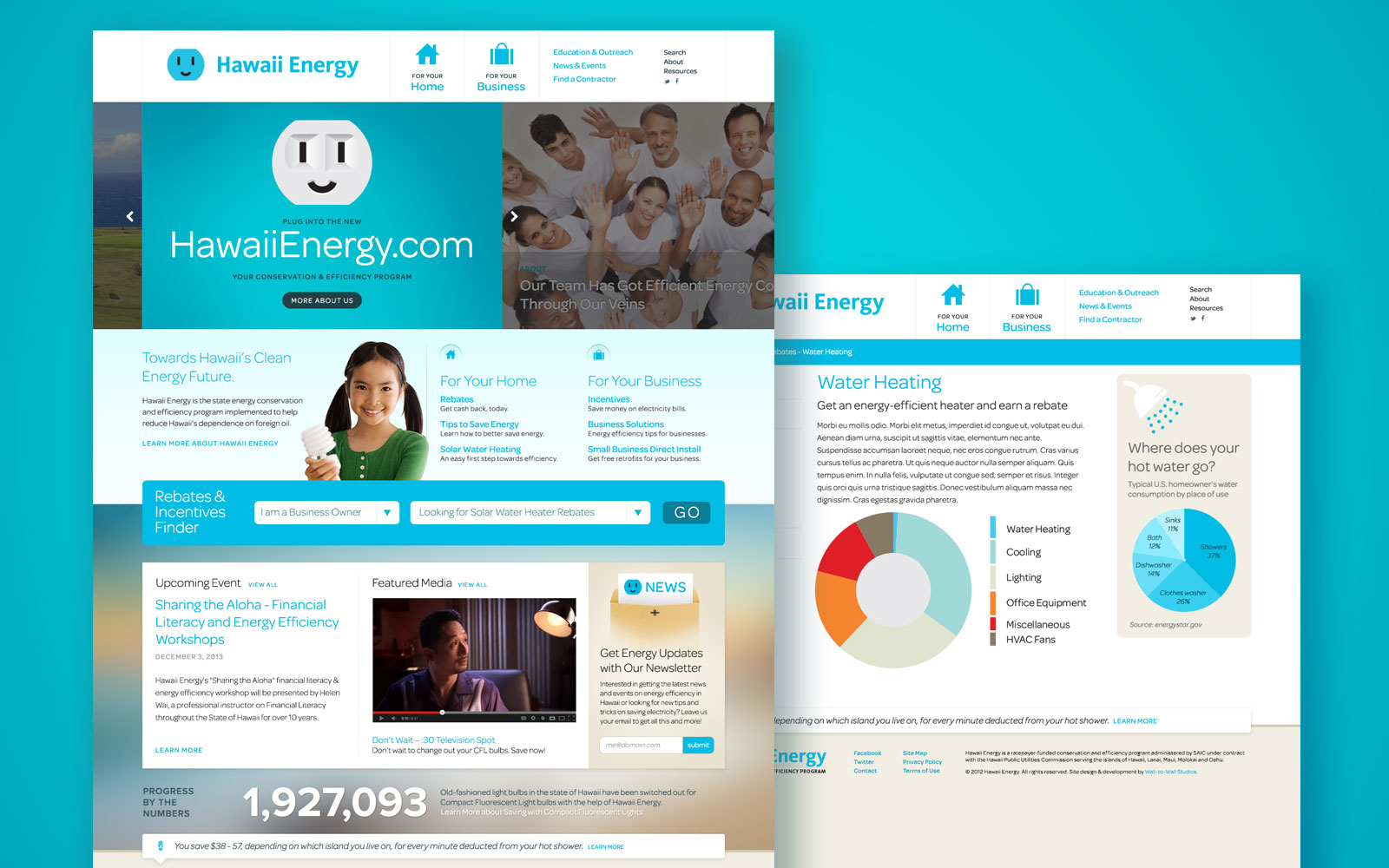 WHY WAIT?
If you're waiting for your old fashioned energy-sucking light bulbs to burn out before replacing them with energy-efficient Compact Florescent Light bulbs, don't wait. CFLs are so efficient, you'll actually save more money by switching your old bulbs out NOW. (Even if they are not burned out.)
HOT WATER
In Hawaii, if you had installed a Solar Water Heating system in your home last year, by now you have saved about 40% on your electricity bill. What would YOU do with that savings?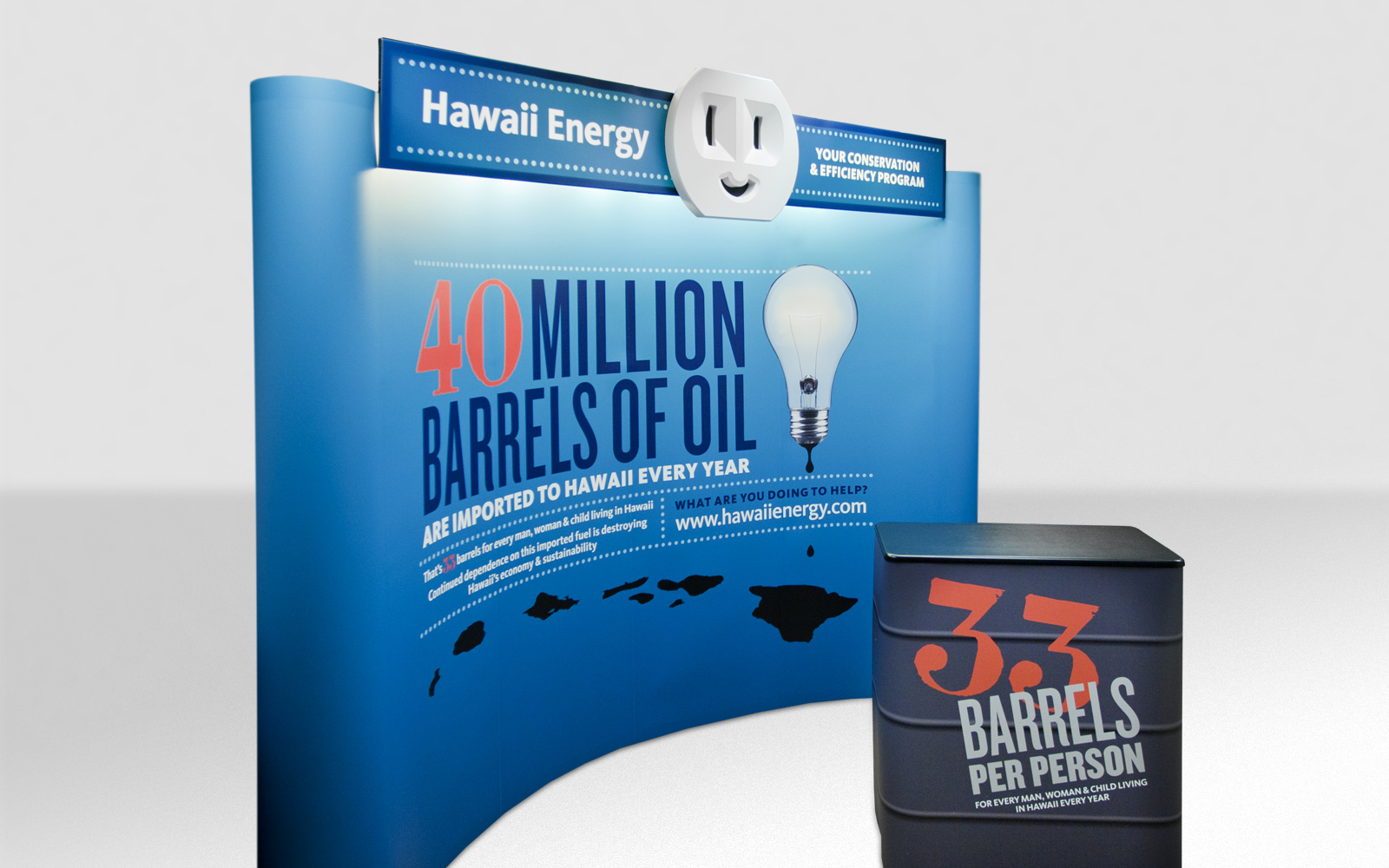 BRAND AWARENESS CAMPAIGN
In 2017 we introduced a new brand awareness campaign utilizing print, out-of-home, broadcast, web, social media and a brand new mascot (yes, we said mascot!).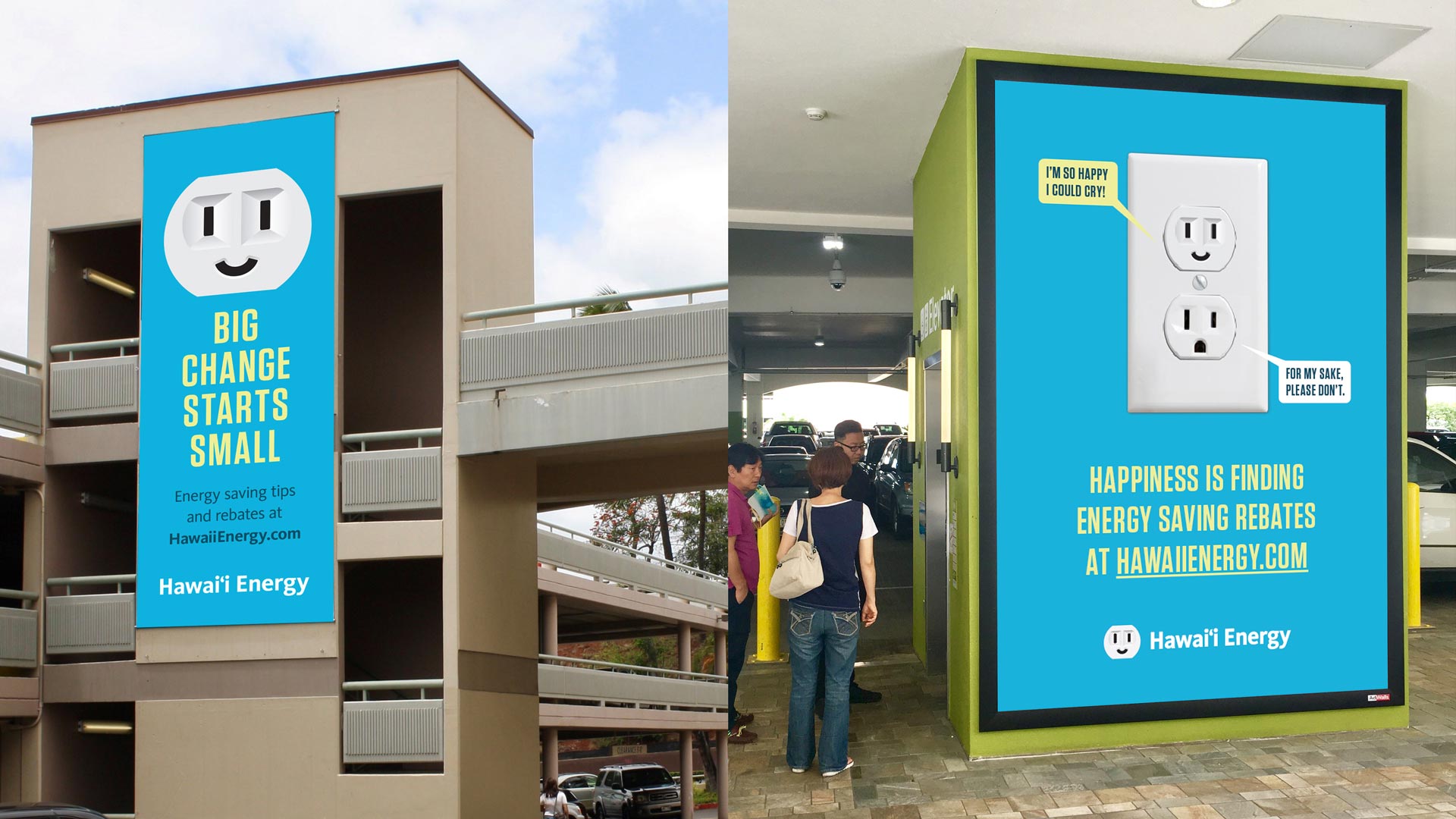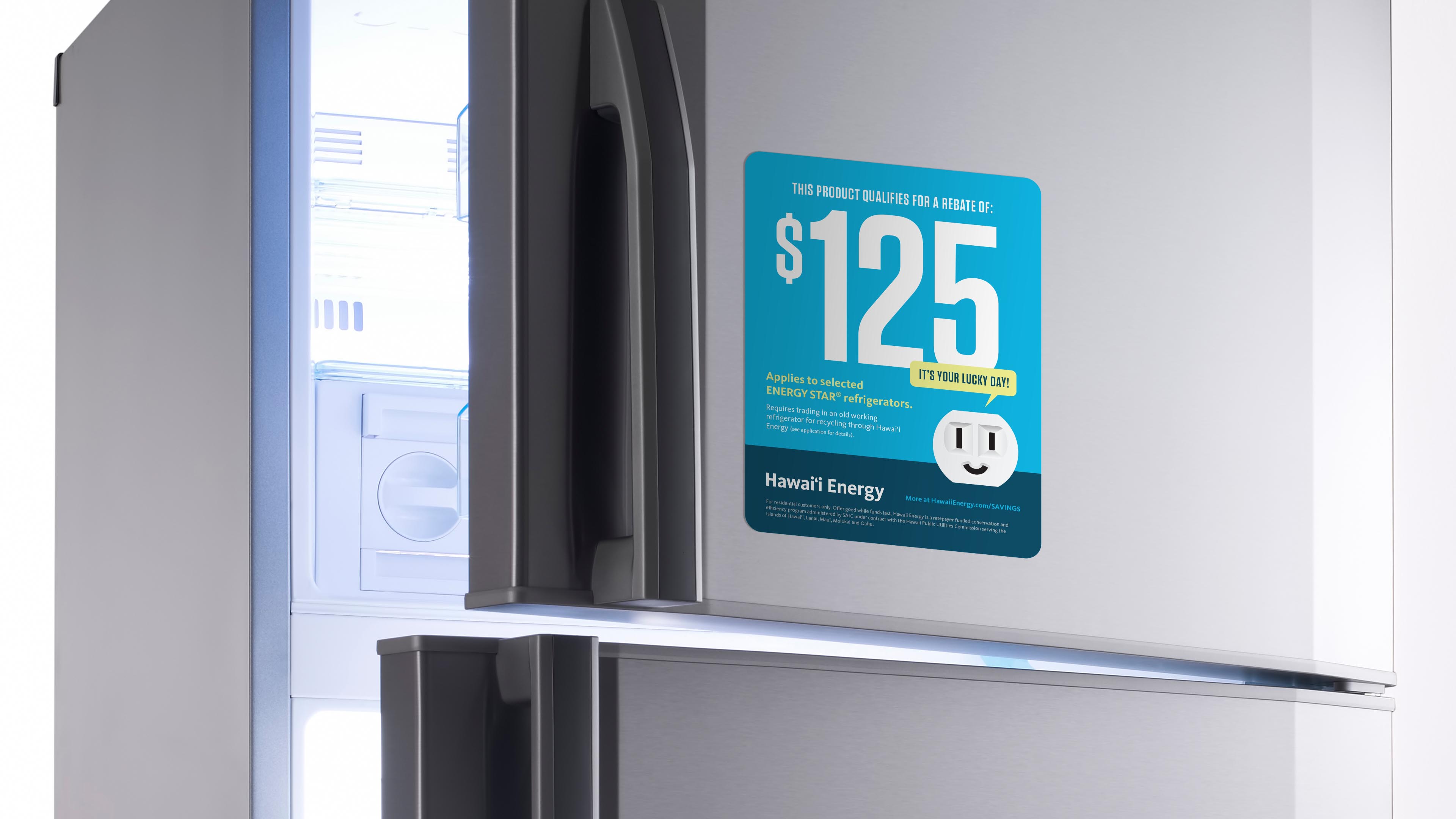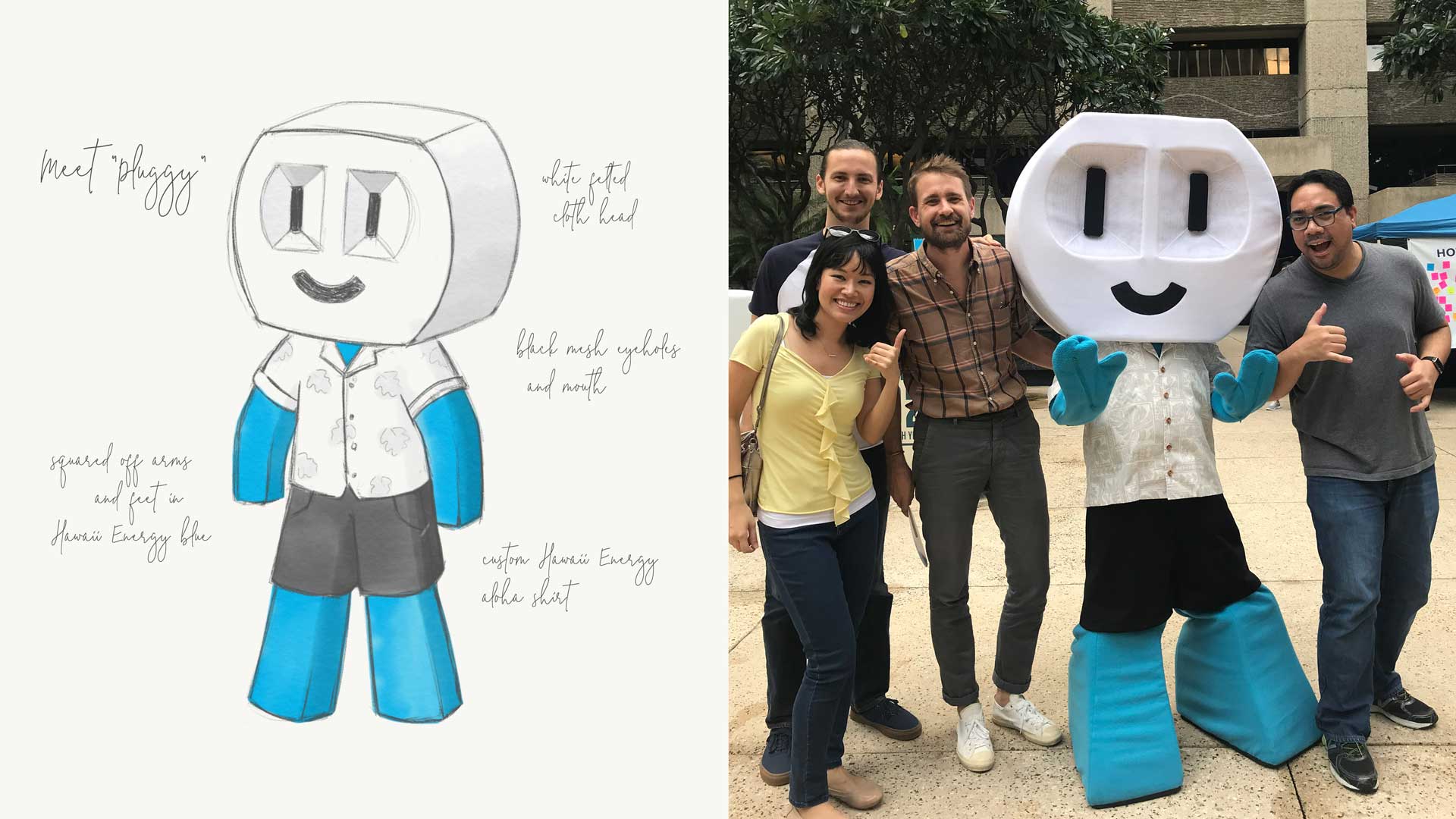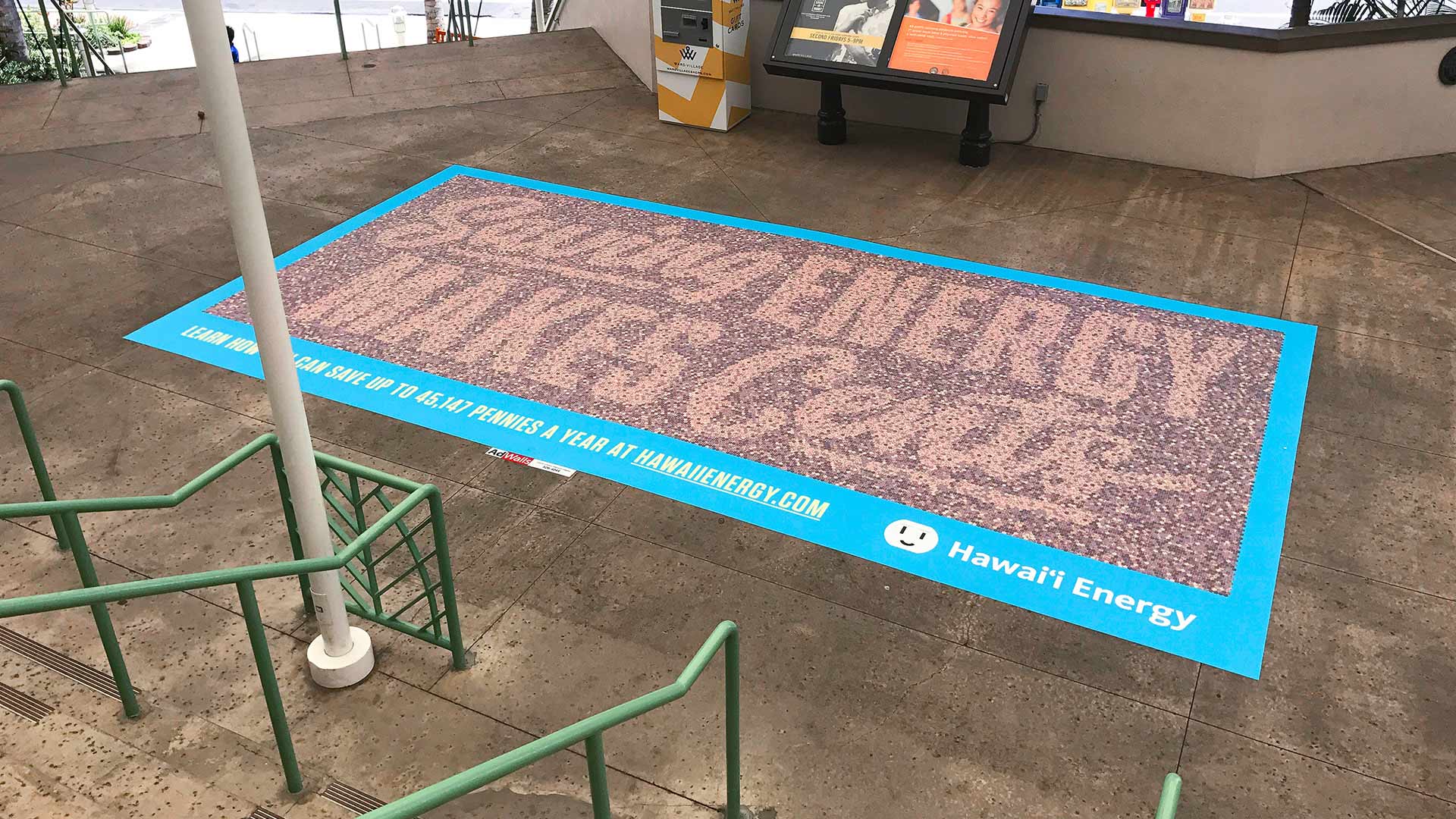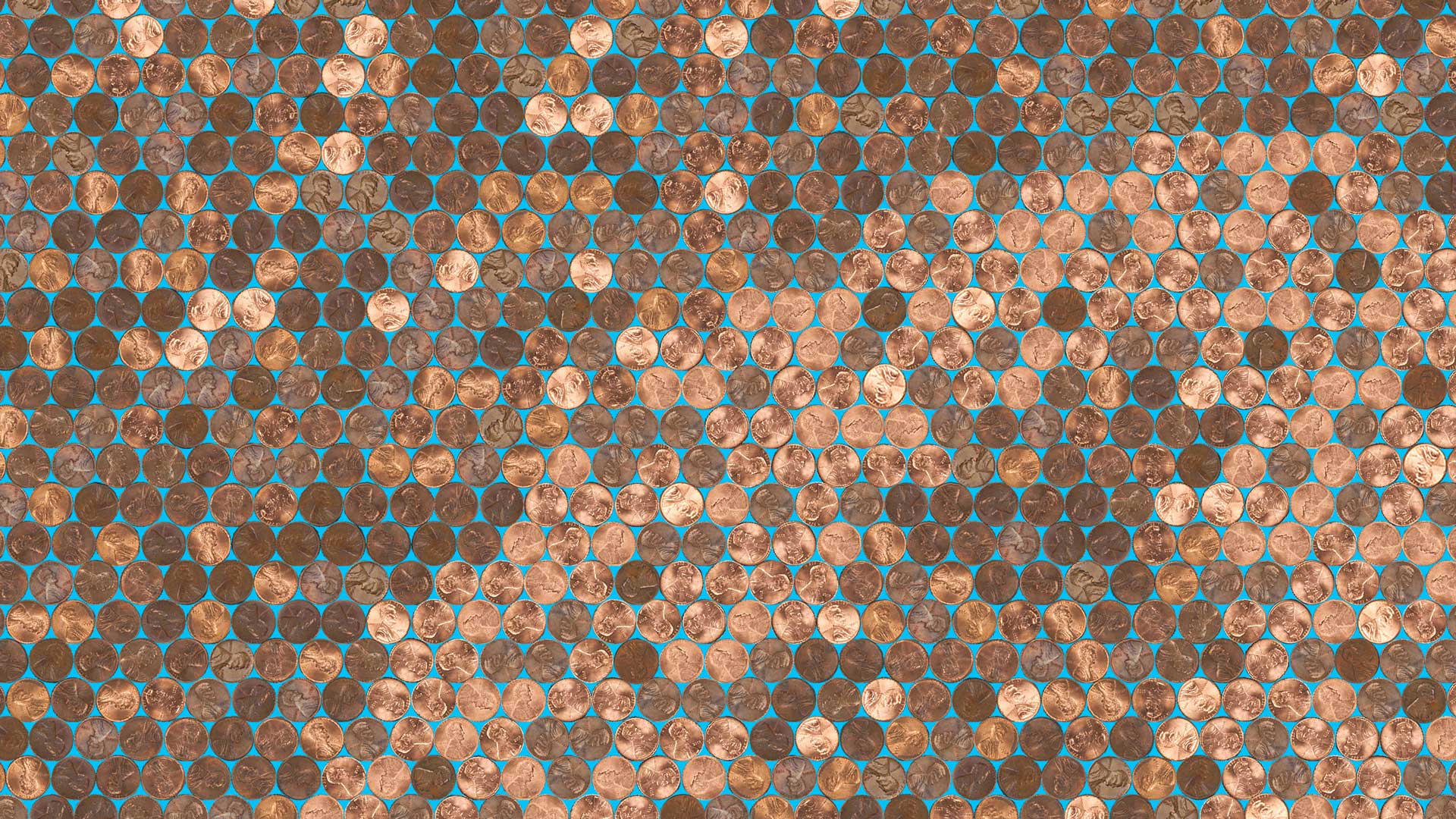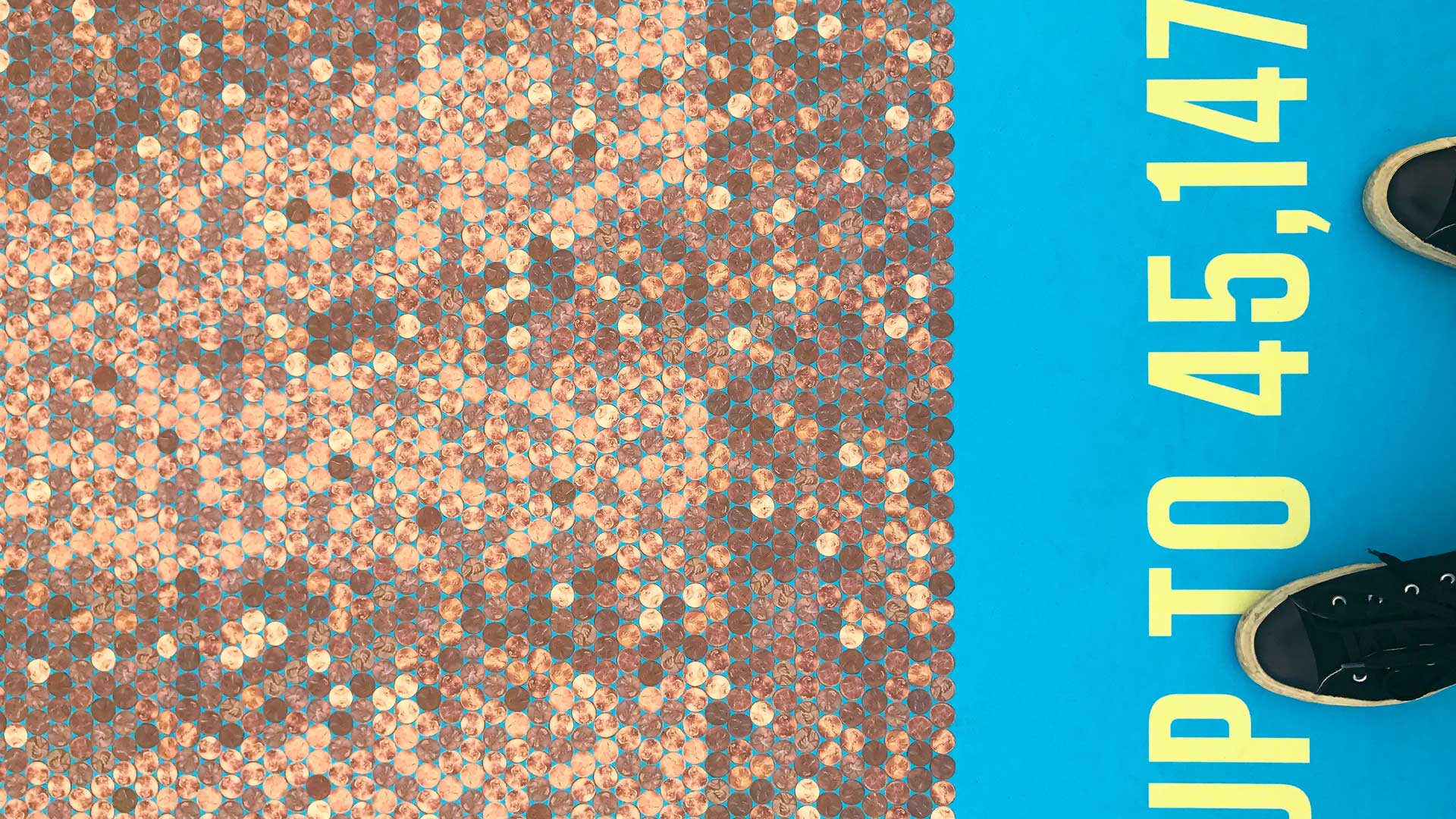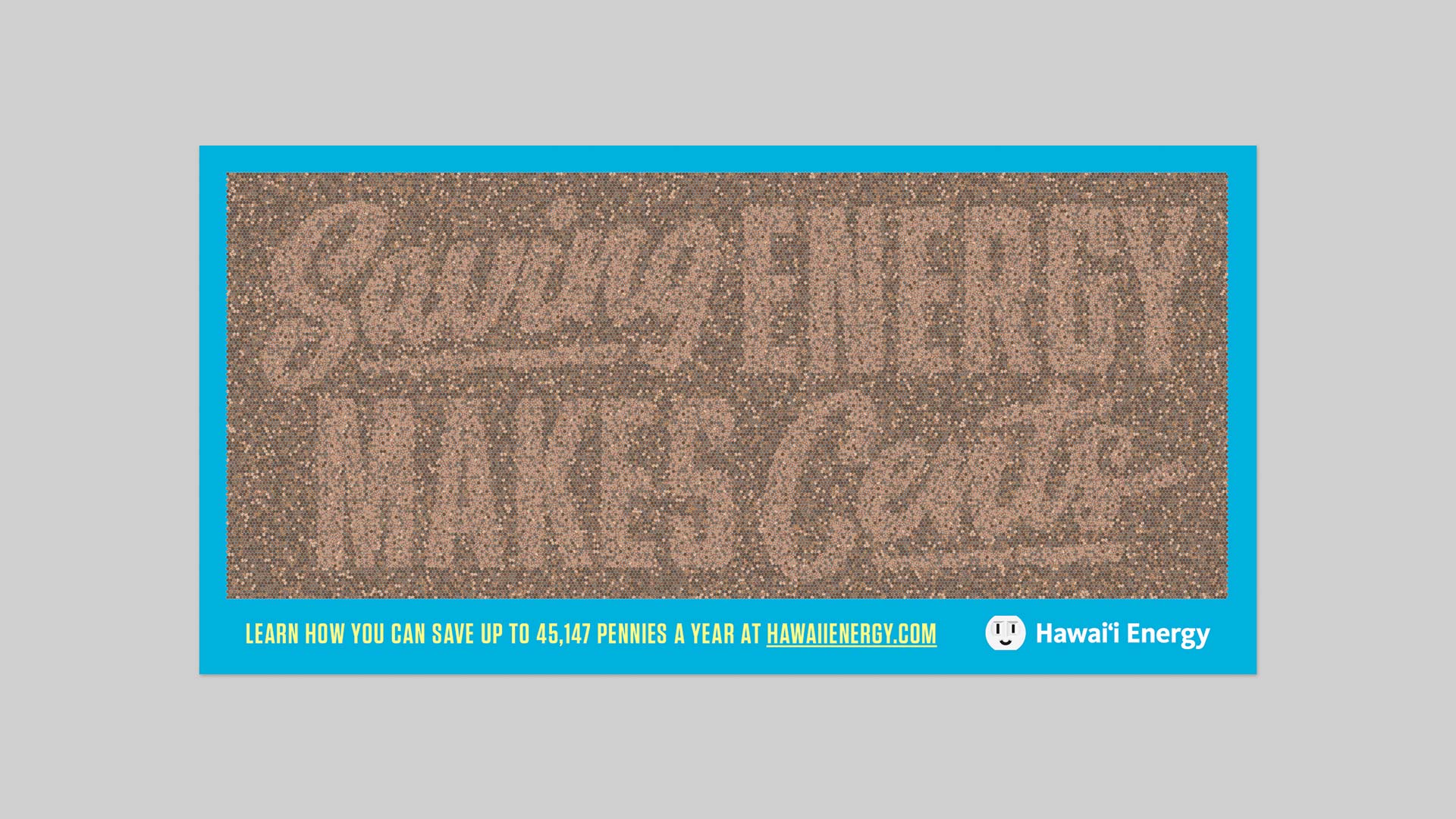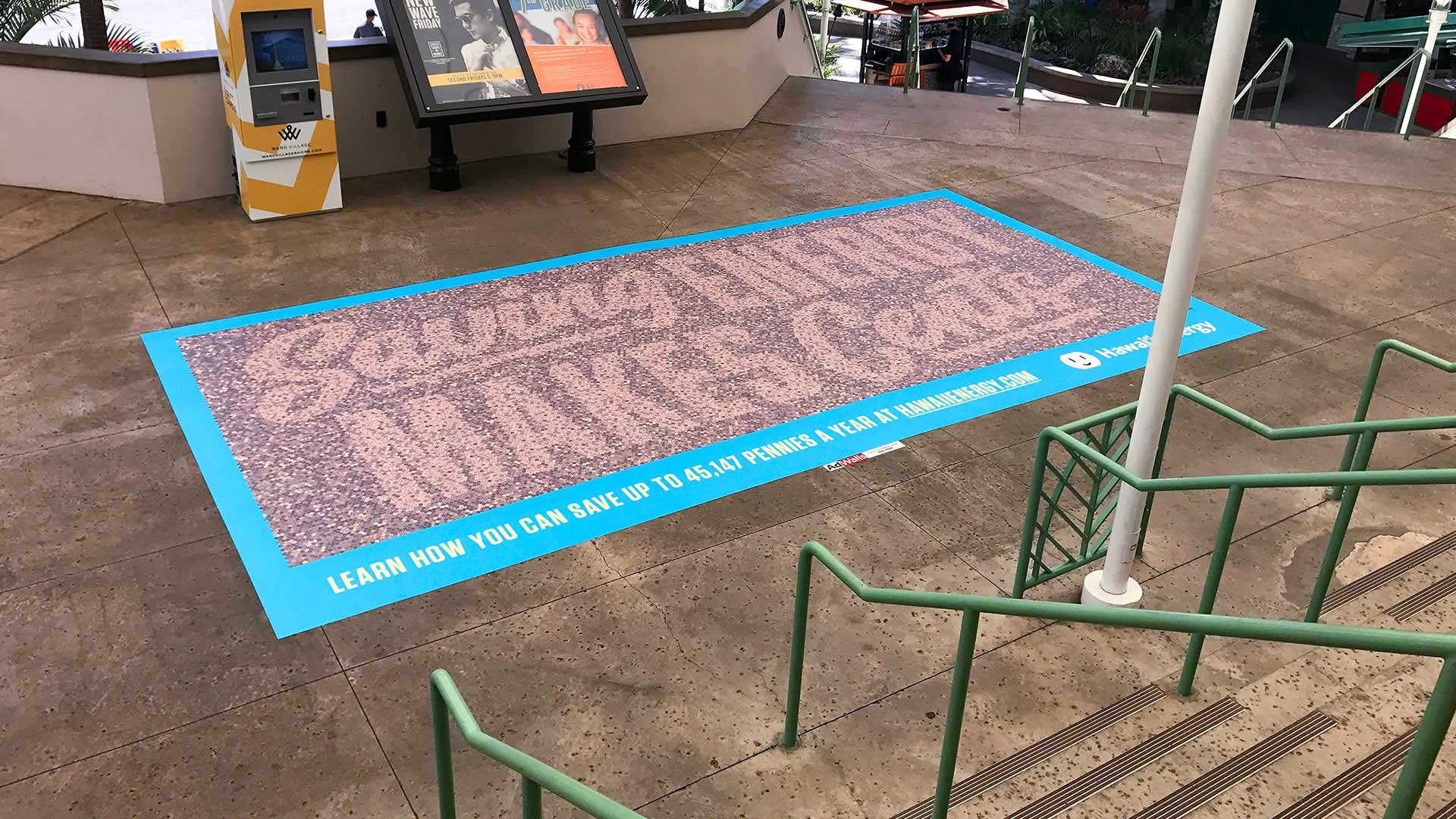 TALKING OUTLETS
For broadcast, we brought electrical outlets to life, reinforcing the brand and reminding people to conserve energy.
BECOME AN ENERGY CHAMPION
For Hawaii Energy's 2020 campaign, we focused on small decisions that anyone can make to reduce their energy use and become an Energy Champion. We developed a series of video spots featuring people loading a full dishwasher, installing LED bulbs, taking a short shower, and hanging laundry to dry, and then being transformed into Olympic-level heroes.
ENERGY CHAMPIONS
Dishwasher
ENERGY CHAMPIONS
Clothesline
YOU'RE #1
In support of the Energy Champion campaign, we produced a set of interactive billboards, including a champion's podium photo op and a "training area" for sharpening those switch flipping skills.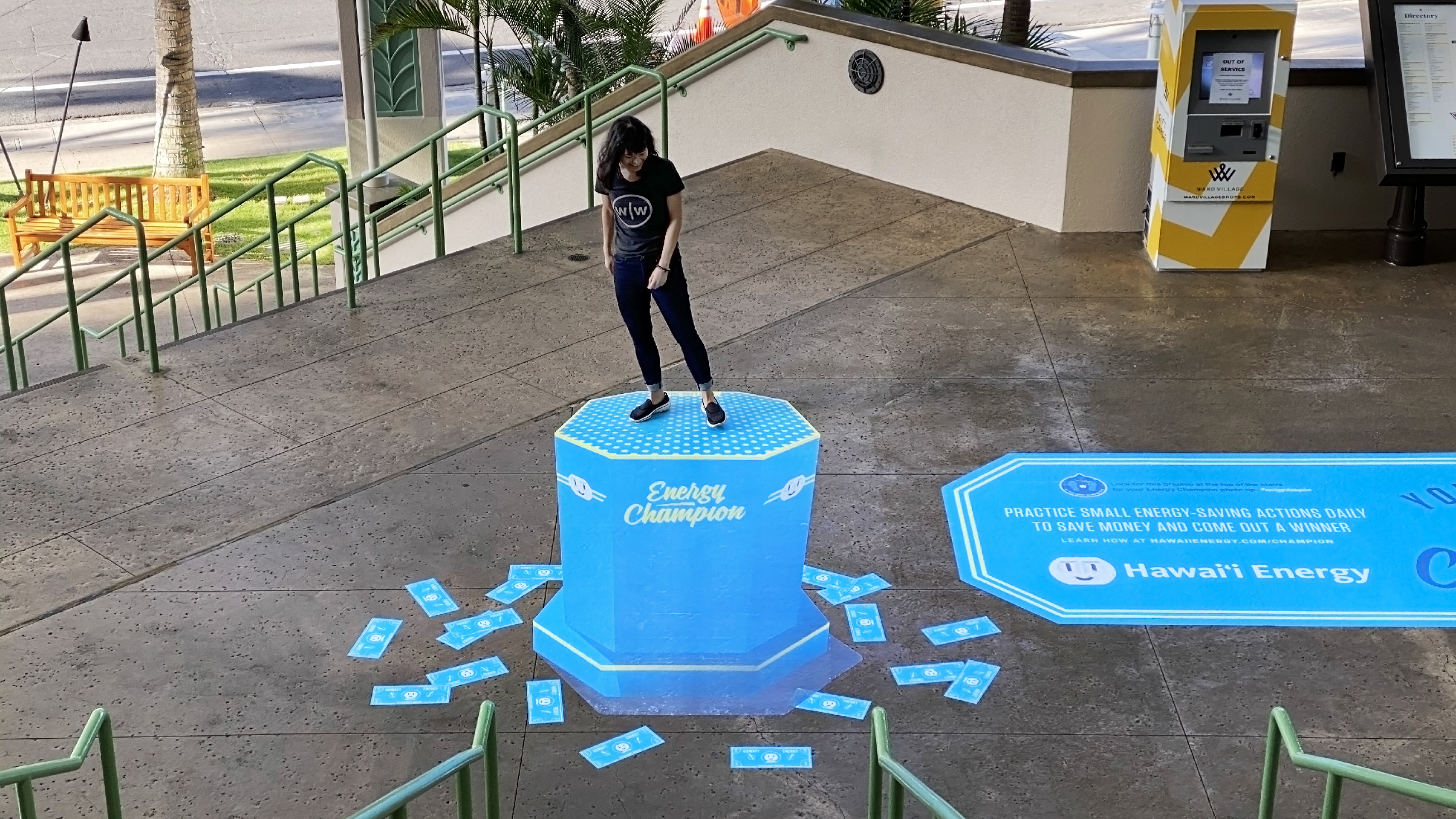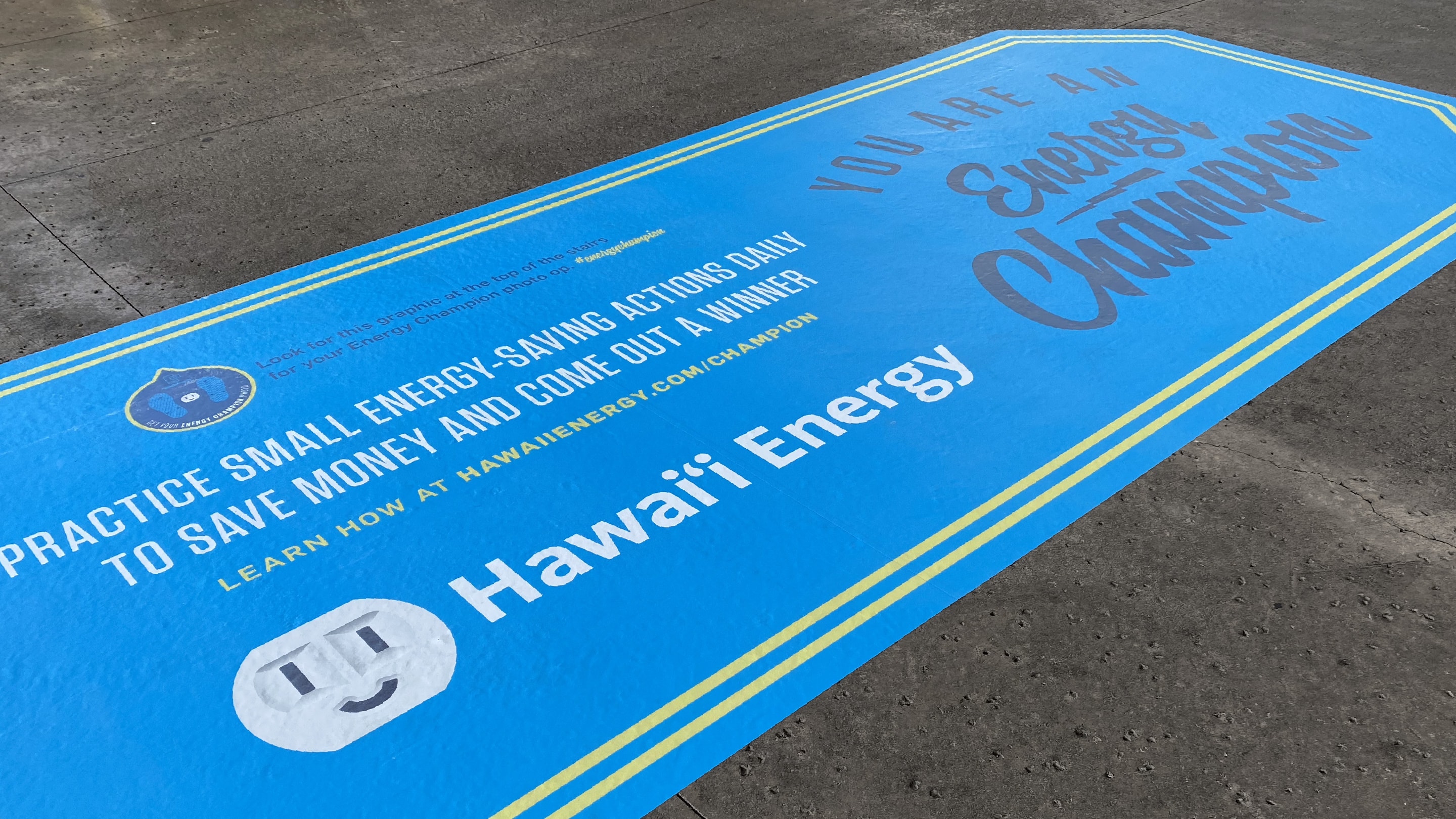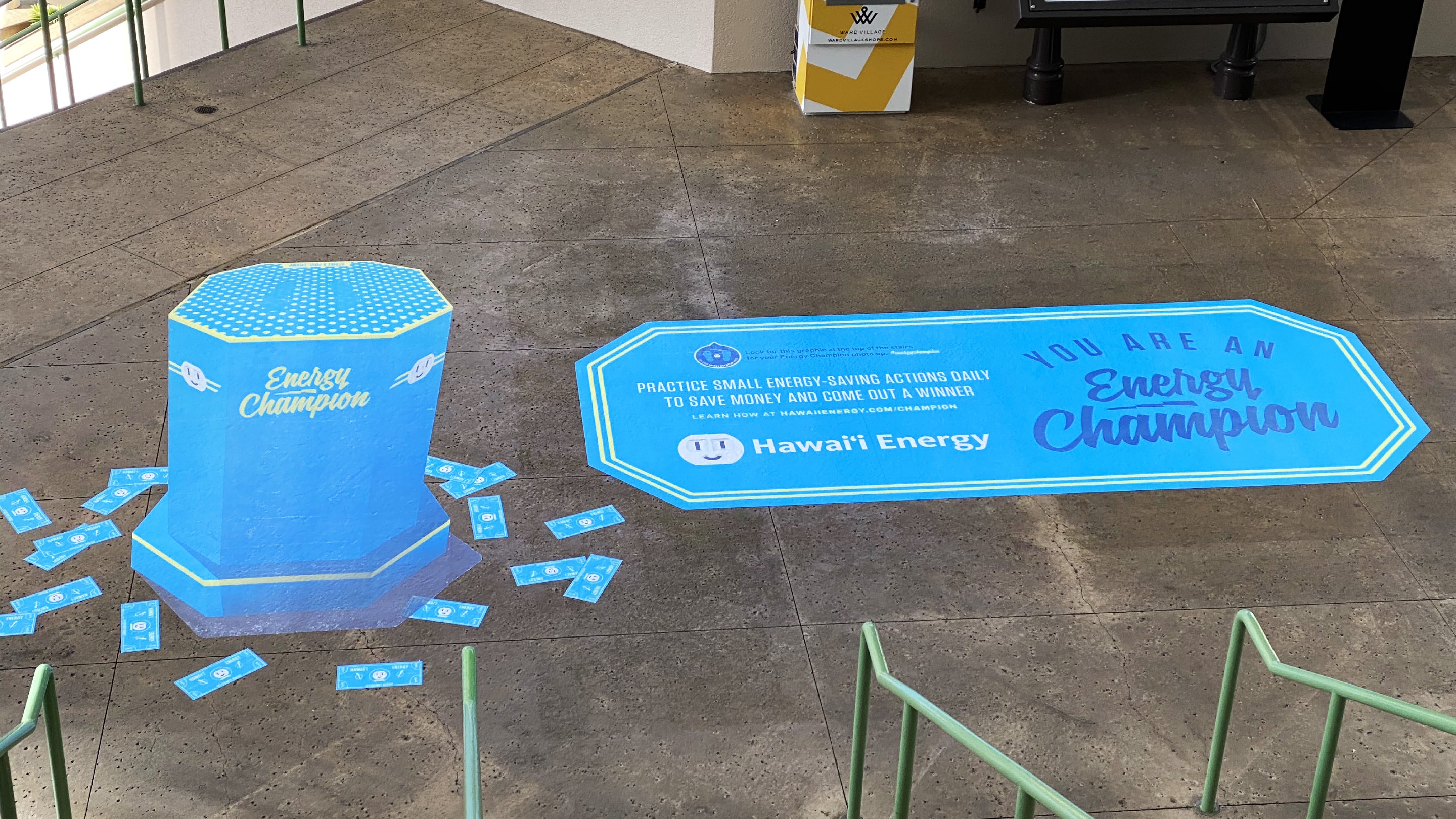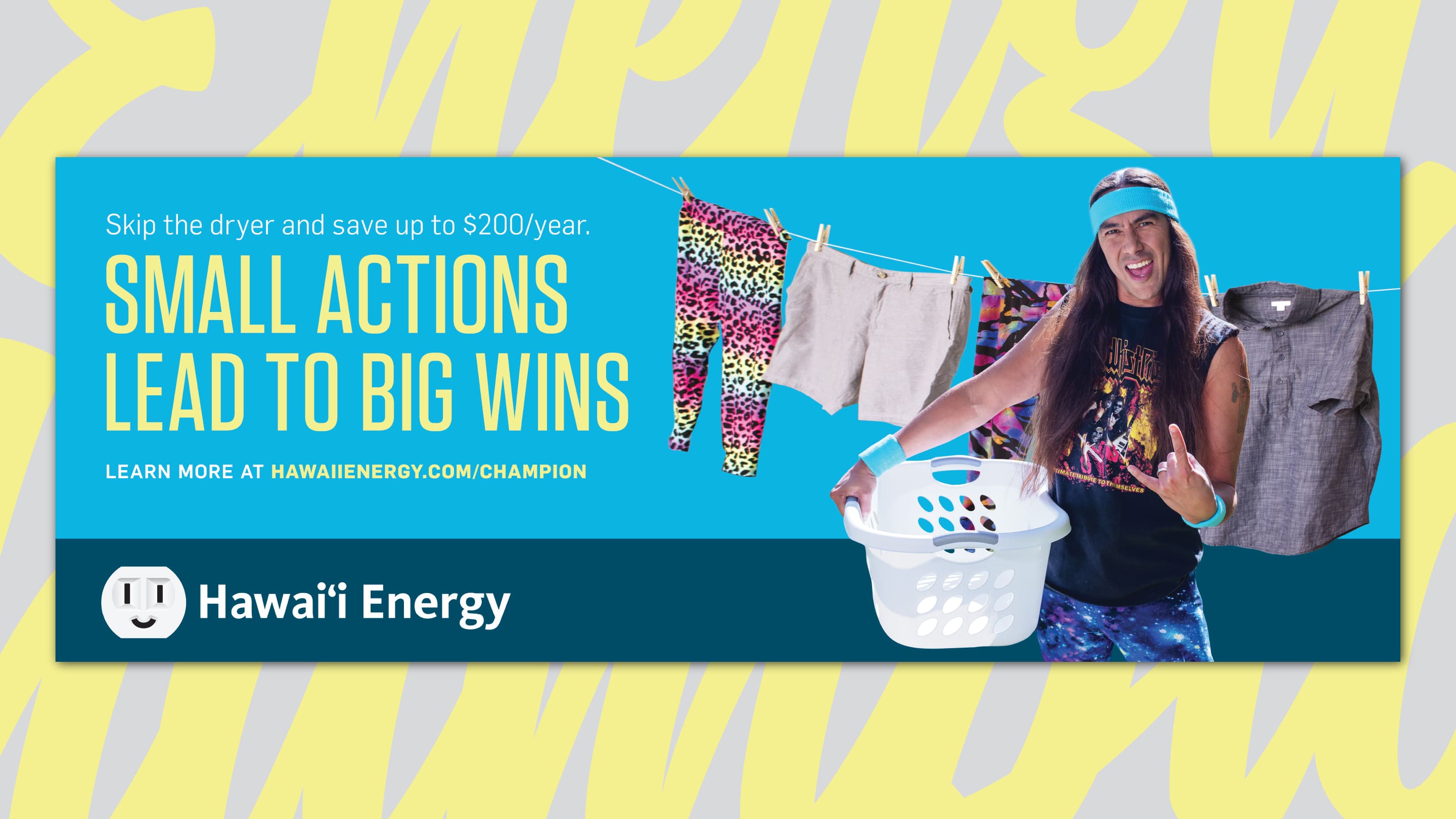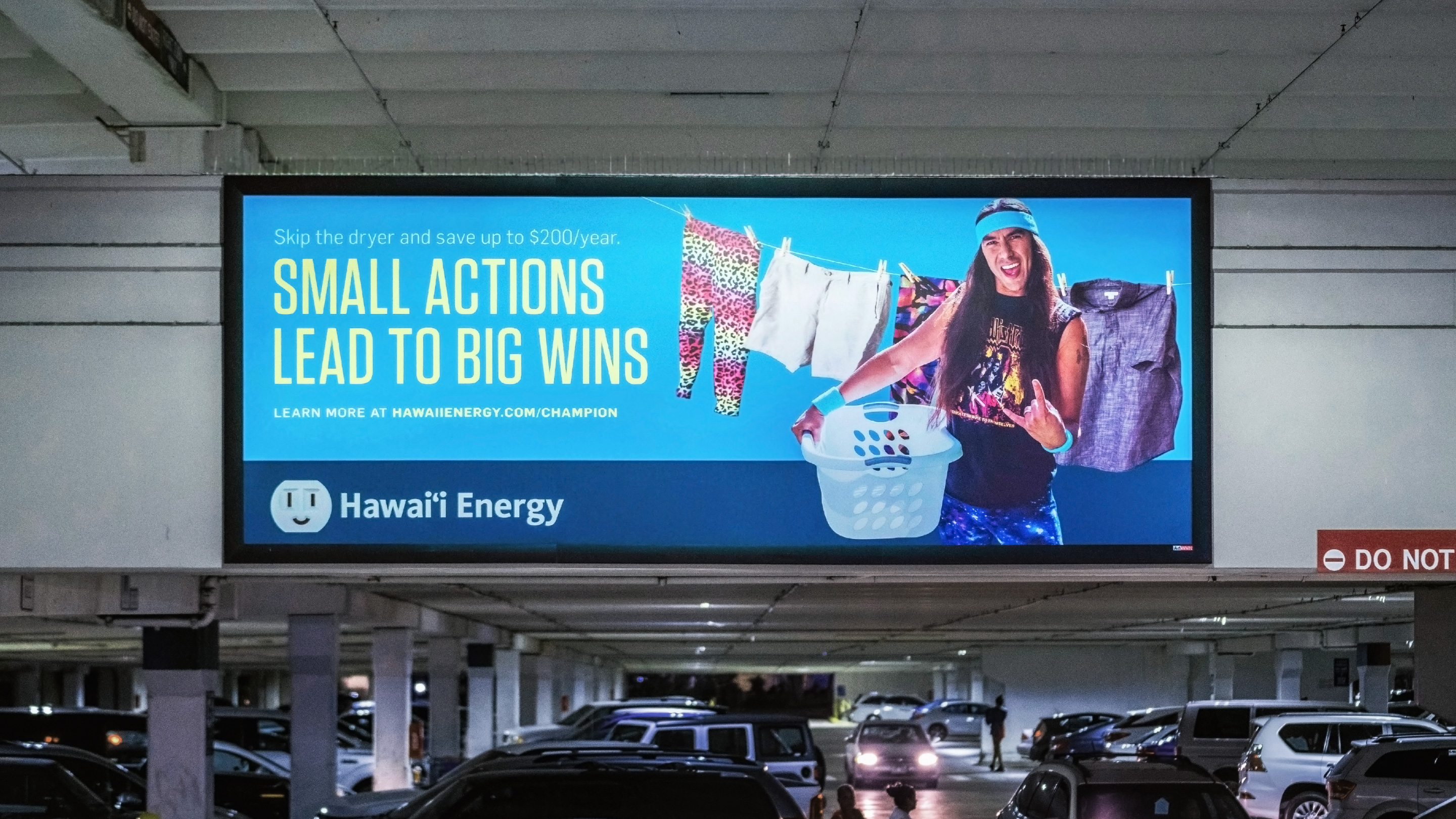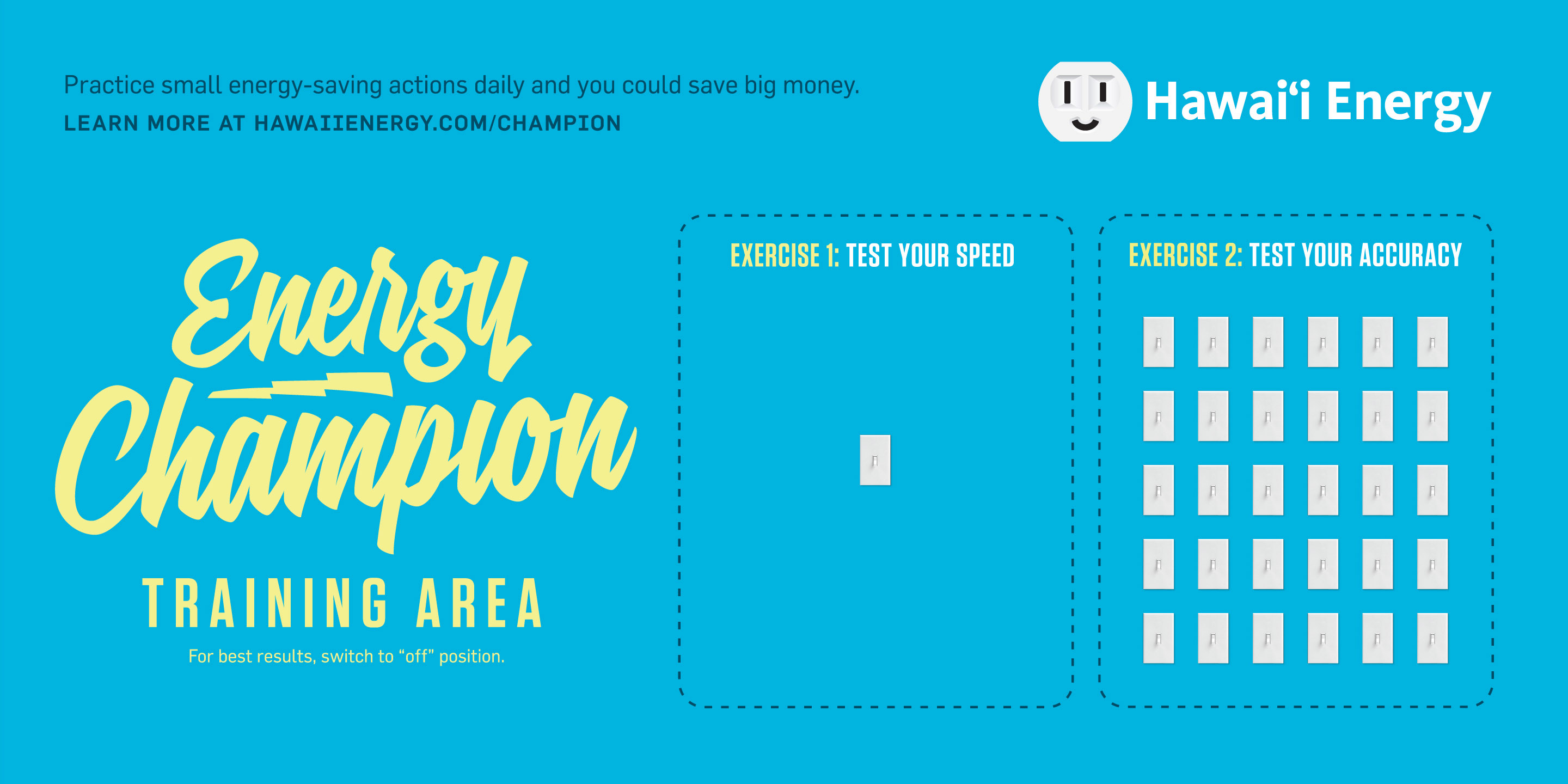 As an extension of the brand campaign, W|W created animated banners to promote specific rebate offers for A.C. tune-ups, LEDs, and solar water heater tune-ups.