CARNEGIE MELLON UNIVERSITY
SCHOOL OF COMPUTER SCIENCE BRANDING
Since its founding more than 25 years ago, the Carnegie Mellon School of Computer Science (SCS) has been a world leader in computing research and education. Its graduate programs consistently rank among the top in the nation and are highly ranked in specialty areas such as programming languages, artificial intelligence, systems, and theory.
Over a 2+ decade period, W|W has worked with SCS and entities within the School, including Departments, Institutes, and Academic Programs, to design and develop their respective formative branding. These collaborations across SCS have often included research-driven brand strategy & positioning engagements followed by comprehensive rebranding and implementation support. Several of these projects represented collaborations with the College of Engineering.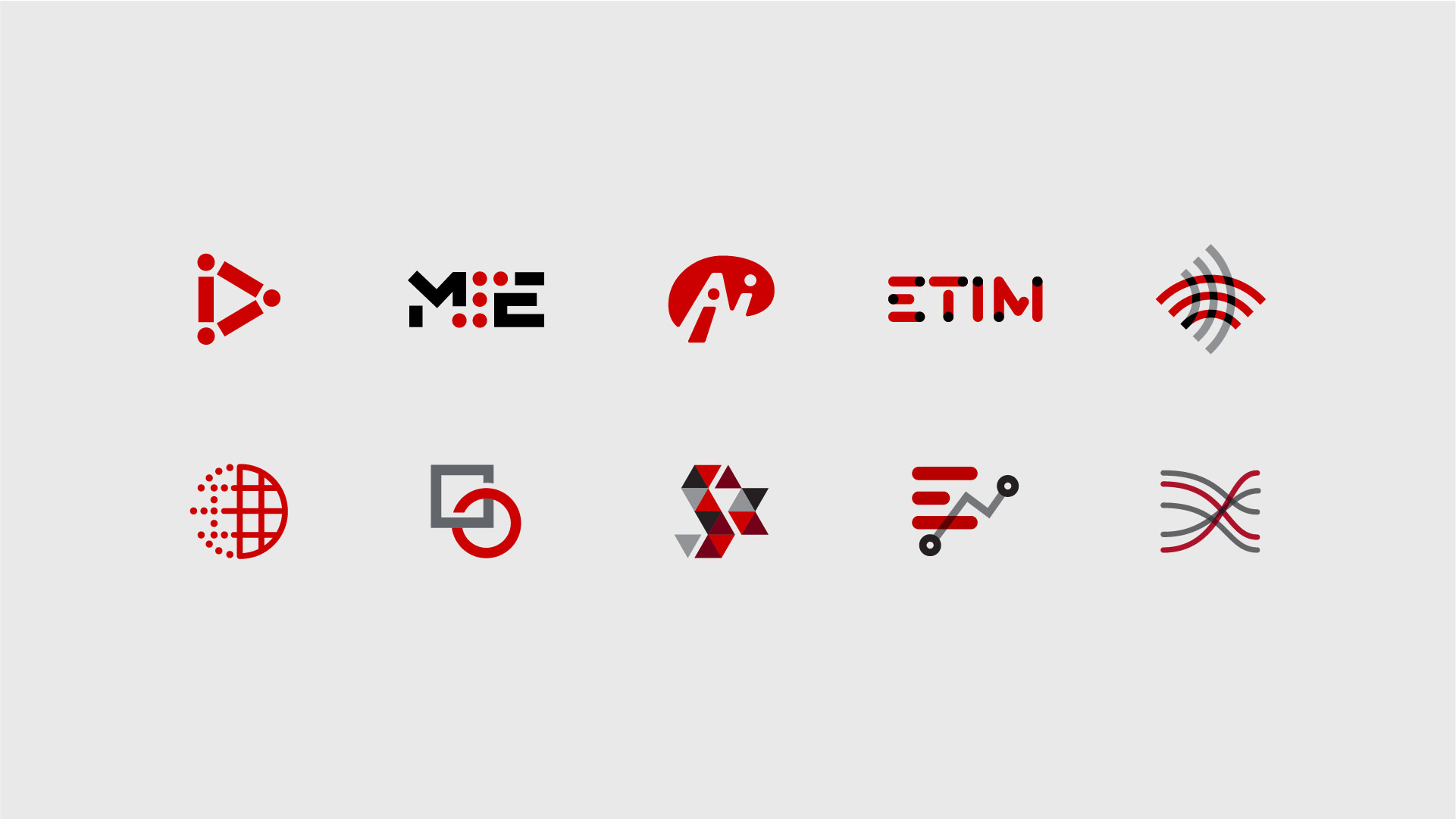 SCHOOL OF COMPUTER SCIENCE
START AT THE TOP
The School of Computer Science (SCS) at Carnegie Mellon University commissioned W|W to create an integrated branding campaign to position the undergraduate program as top and more selective than its peers. While SCS had traditionally avoided any proactive marketing or brand campaigns, the school's leadership decided the time was long overdue for its reputation to catch up to its actual leadership position. The integrated campaign (print, social/digital, environment) leverages an authentic narrative that is focused on the idea of "Start". From day one, students start taking SCS courses that launch them into their field of study—a big competitive advantage. Layering the concept of greatness on top of that challenges students and calls them to action to not just start their next phase, but start big, and start great at Carnegie Mellon. At SCS, students will Start "At Day One", "Something Big", "Raising the Bar", "Being Amazing" and indeed "At the Top".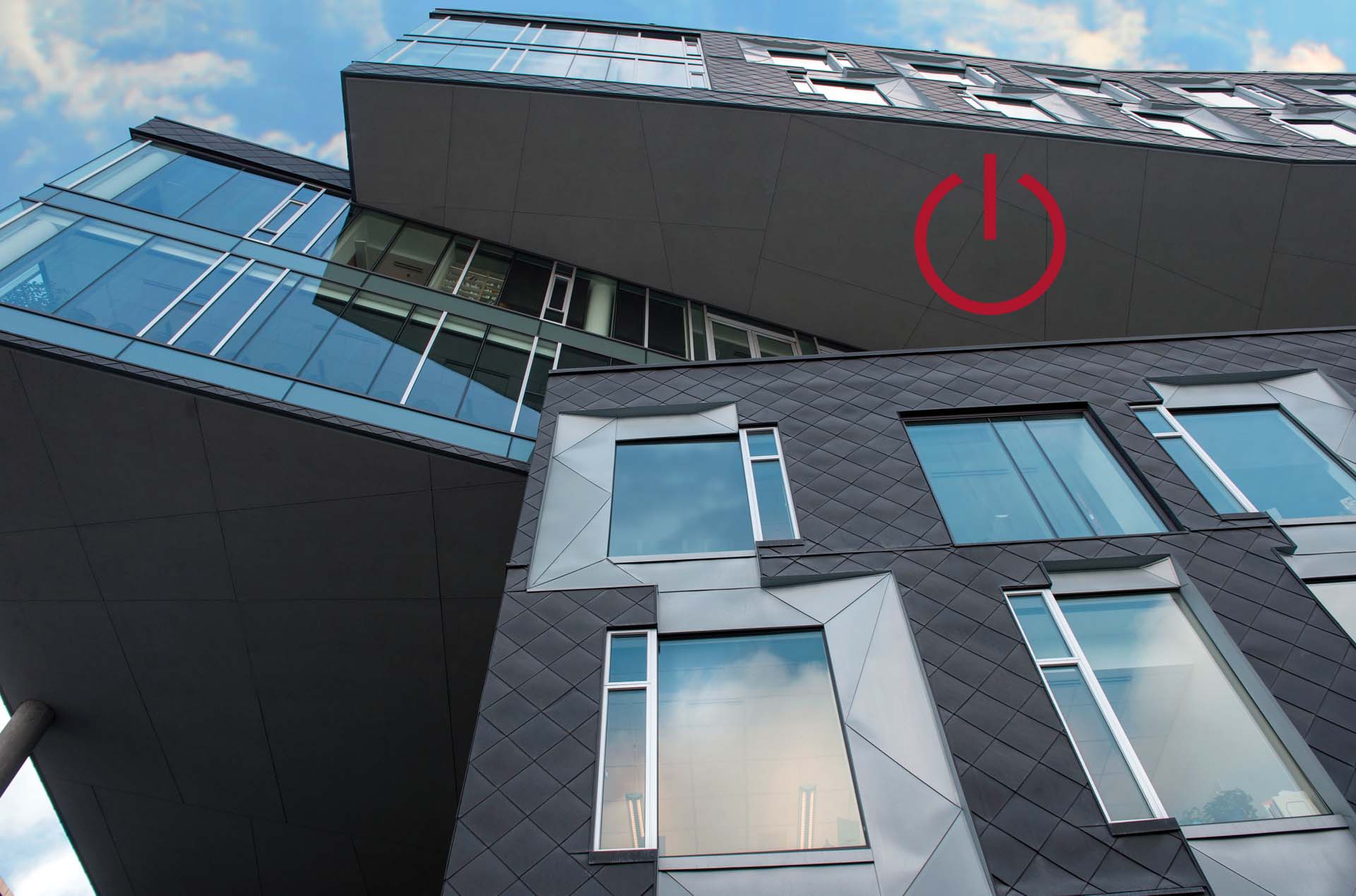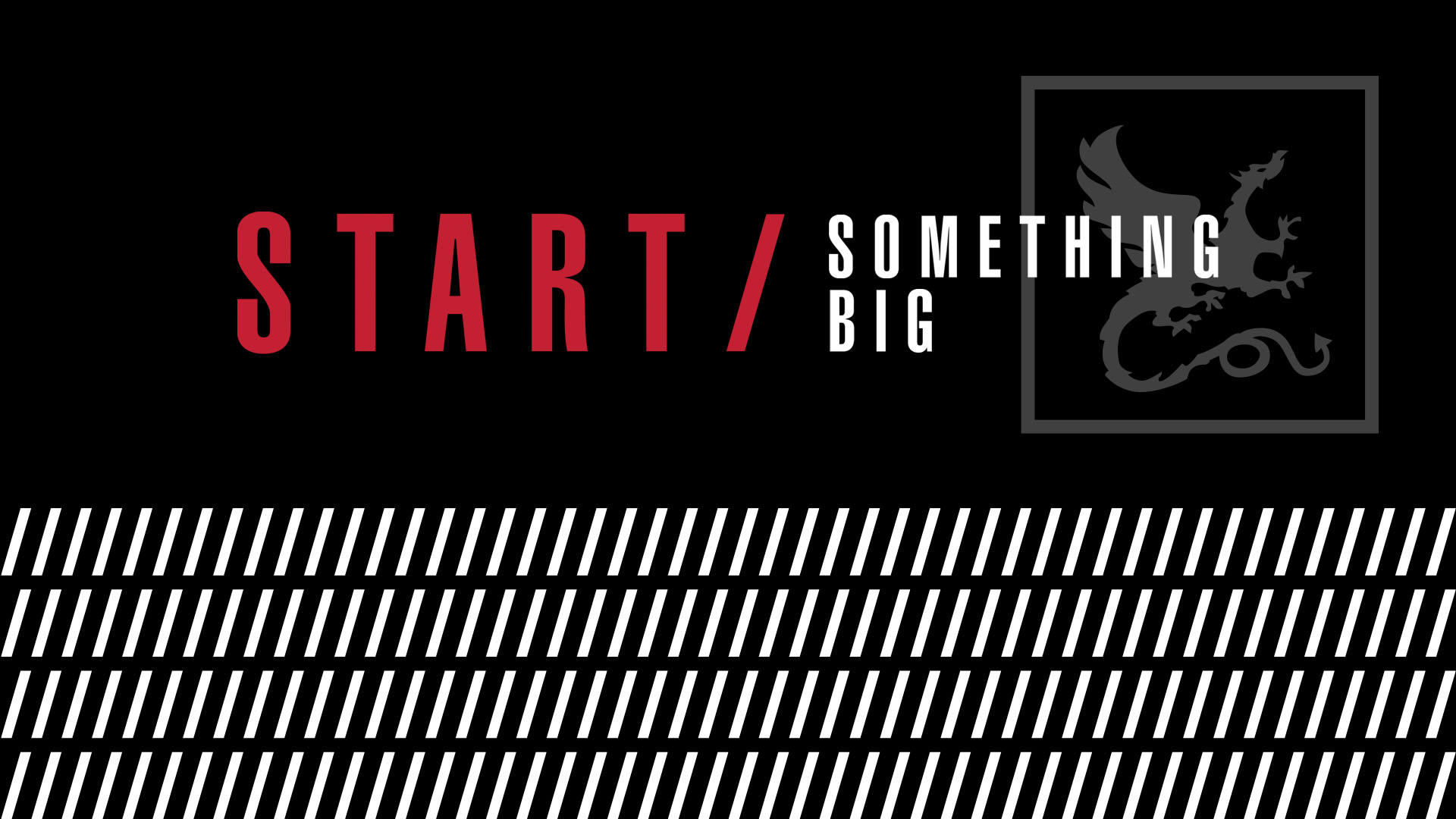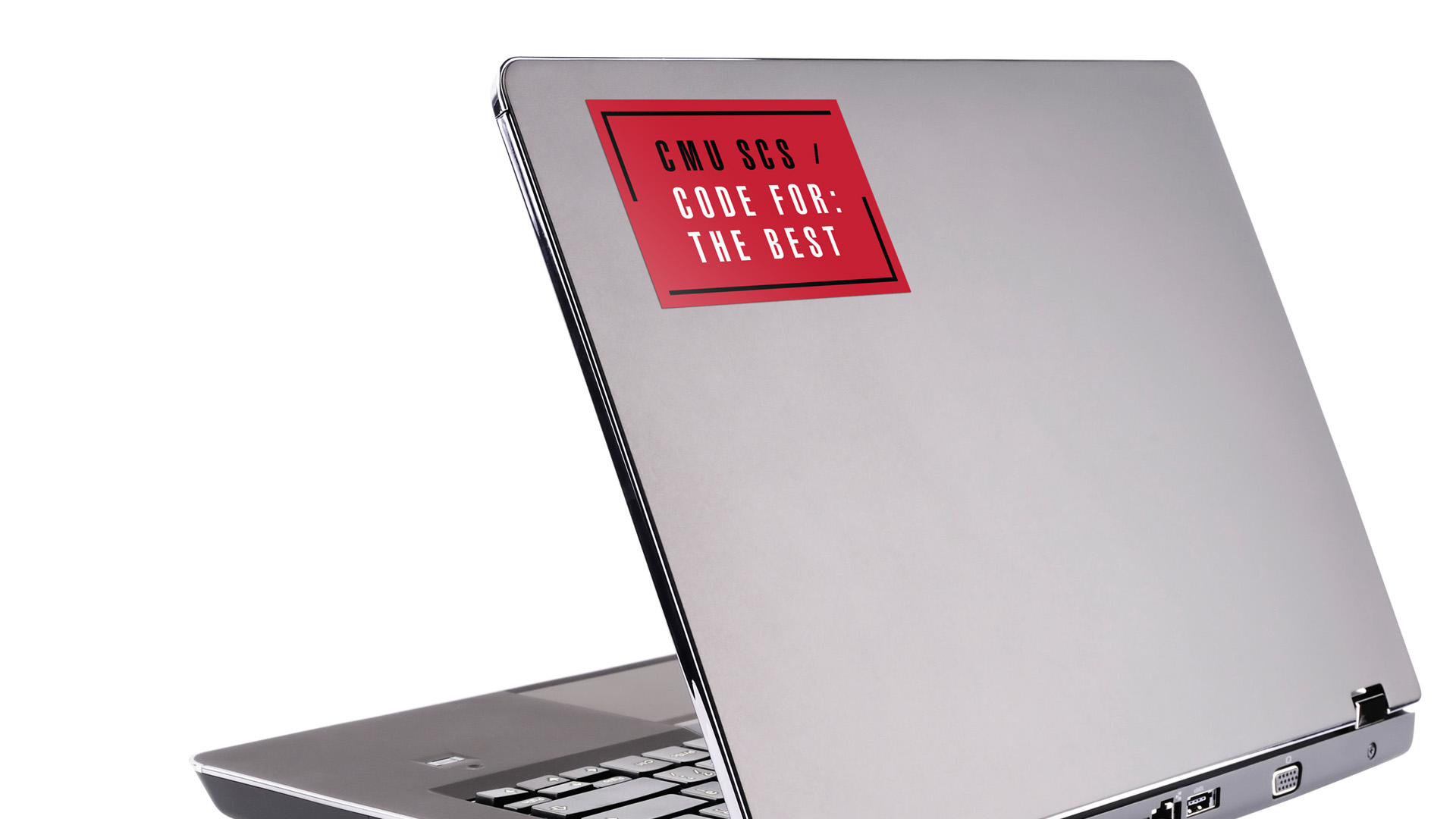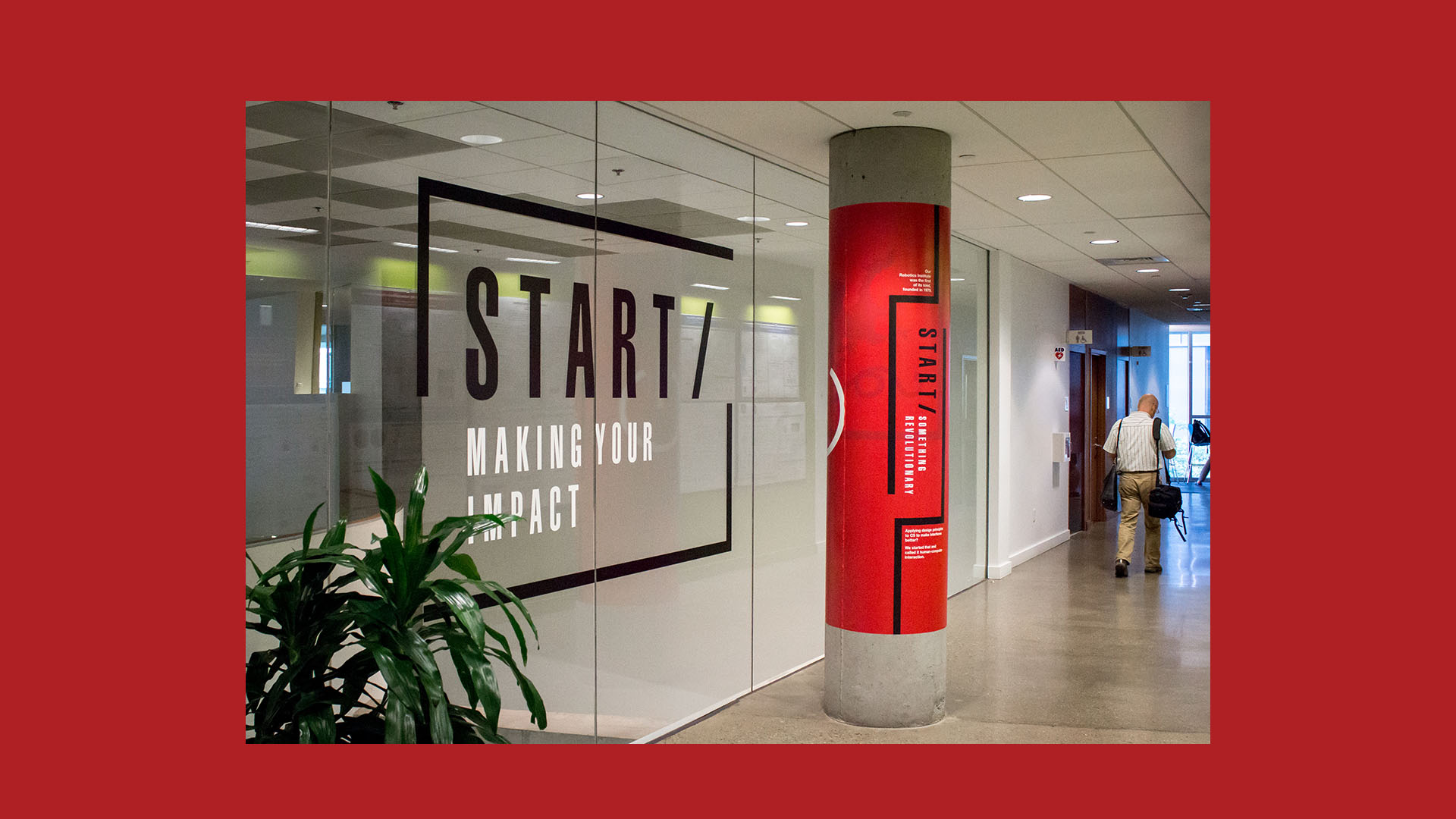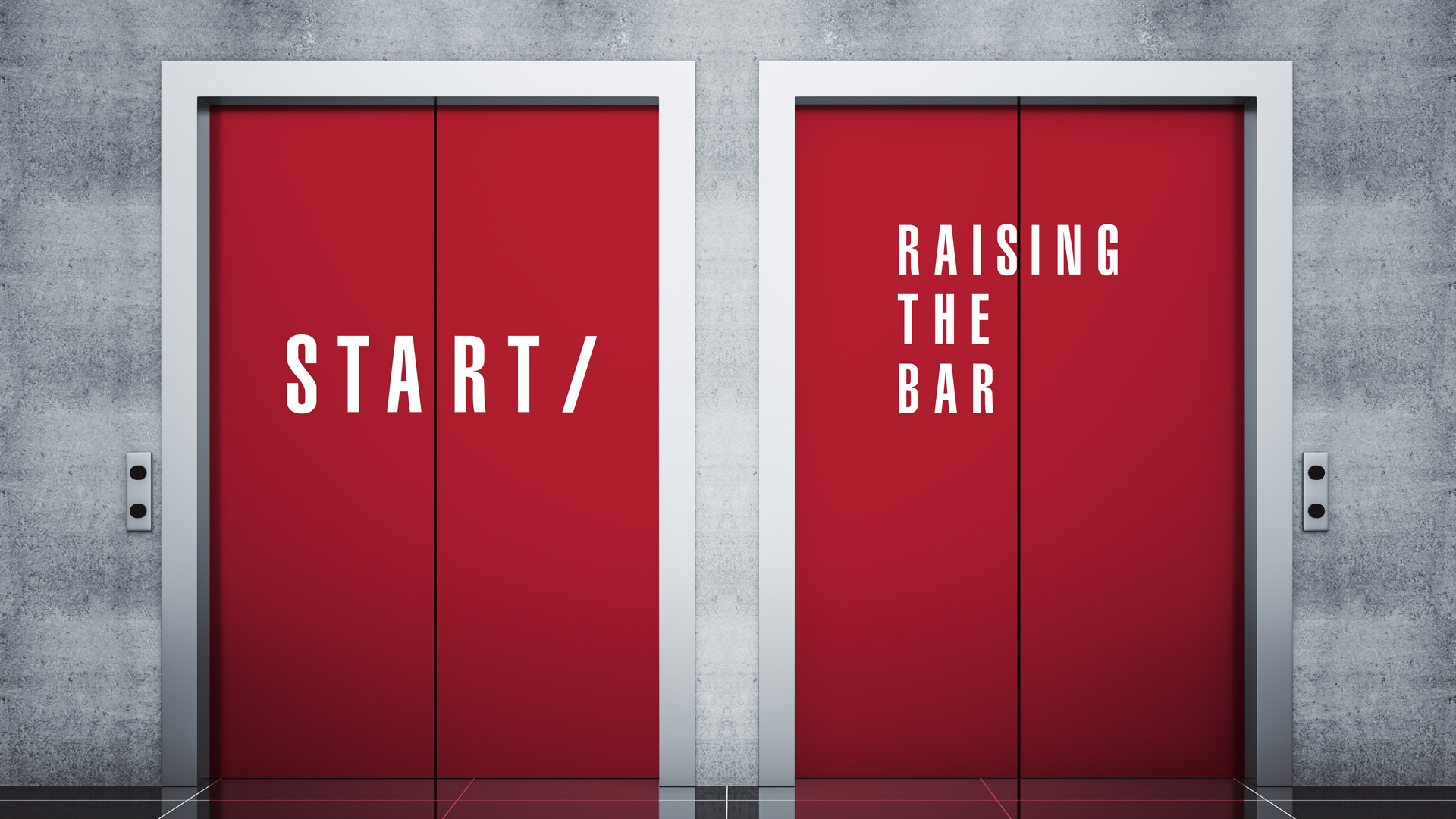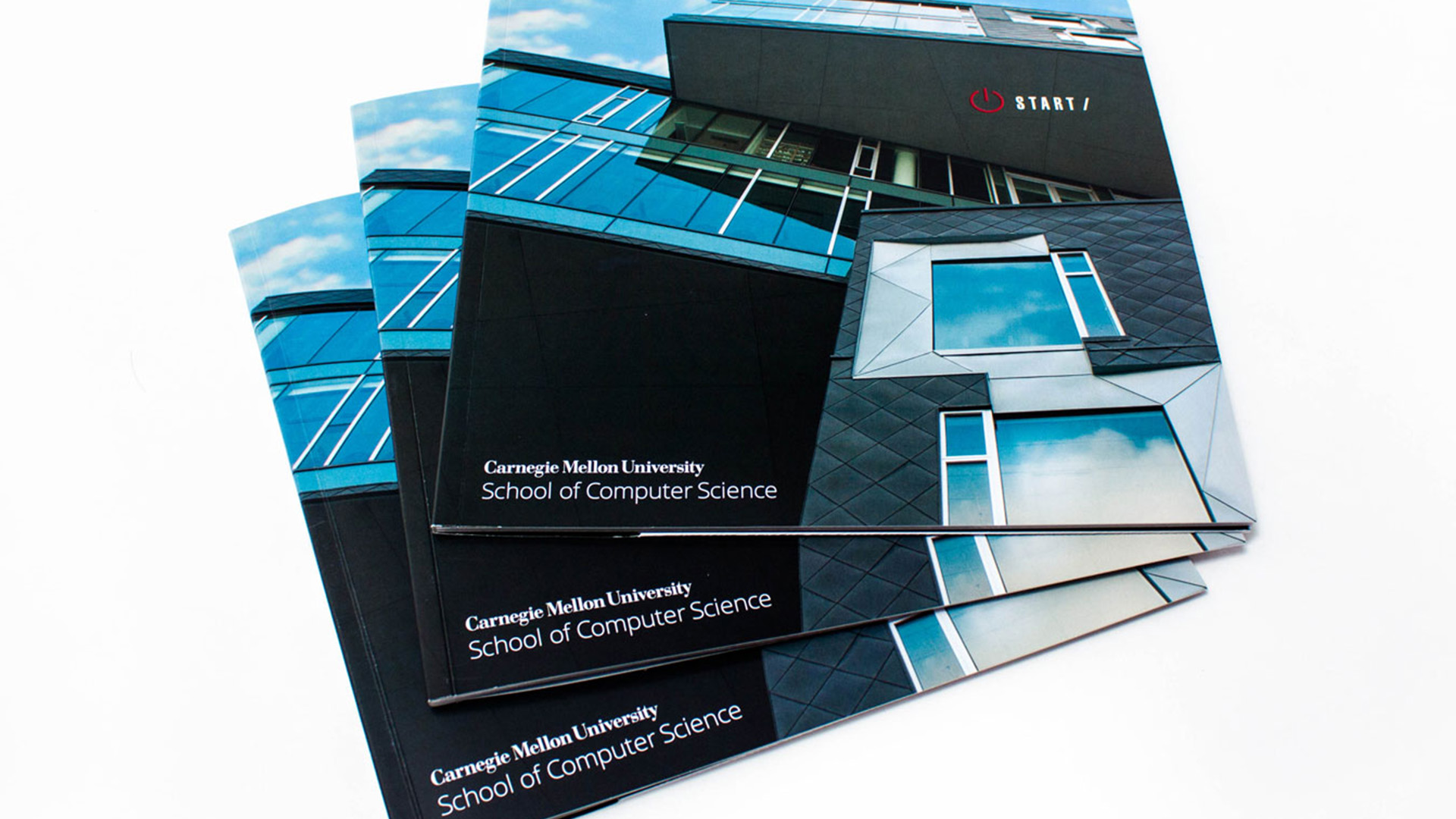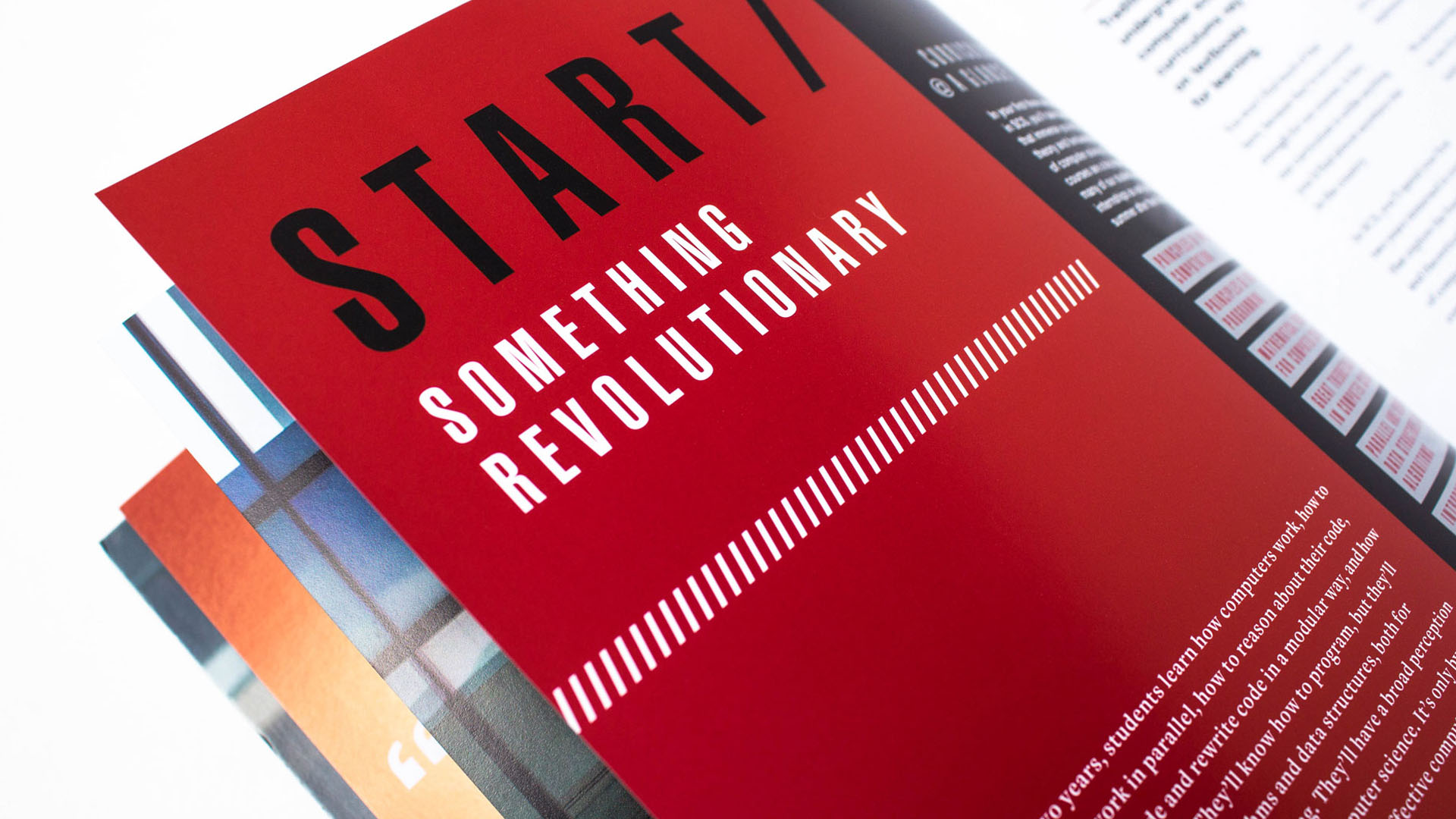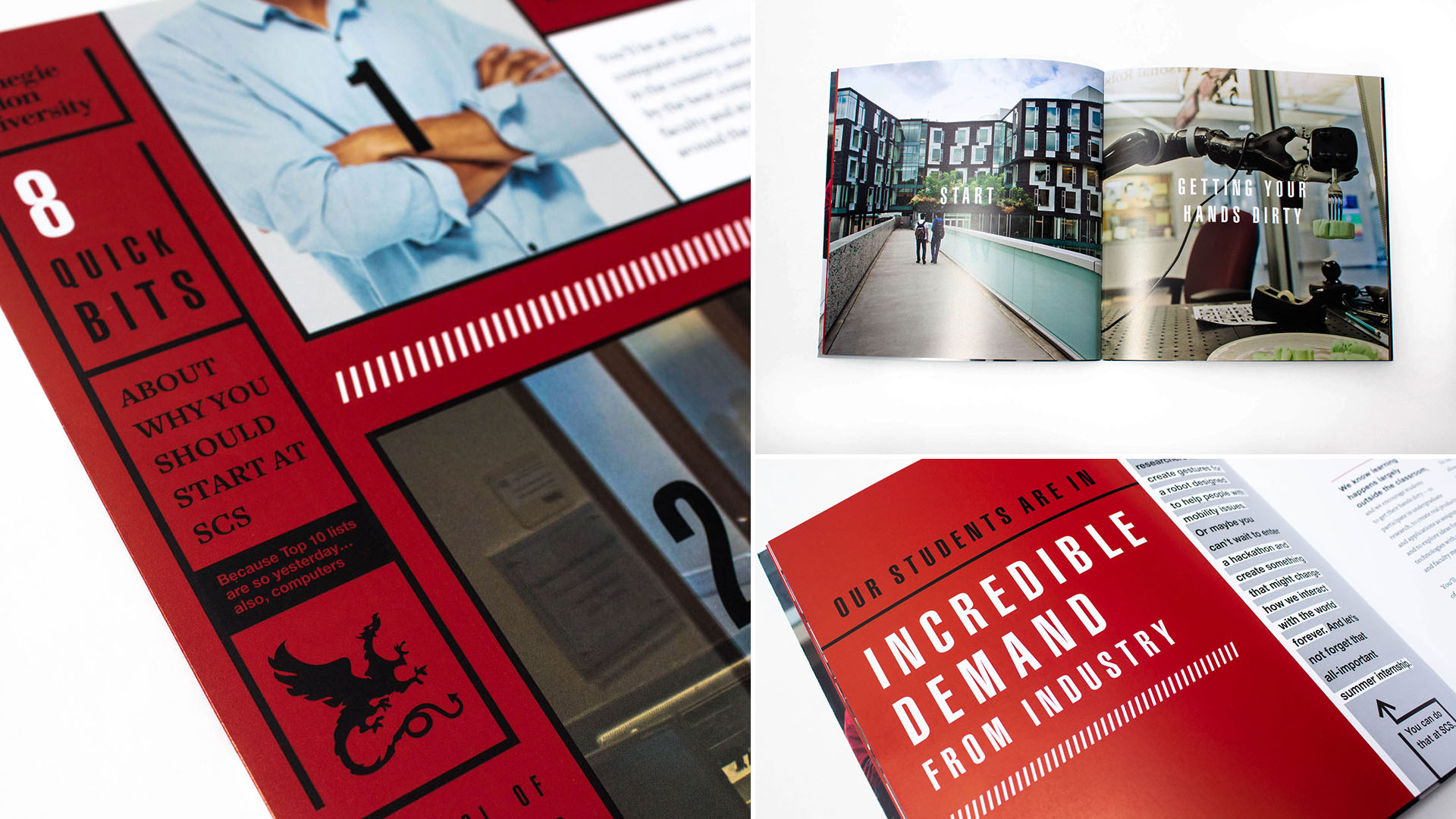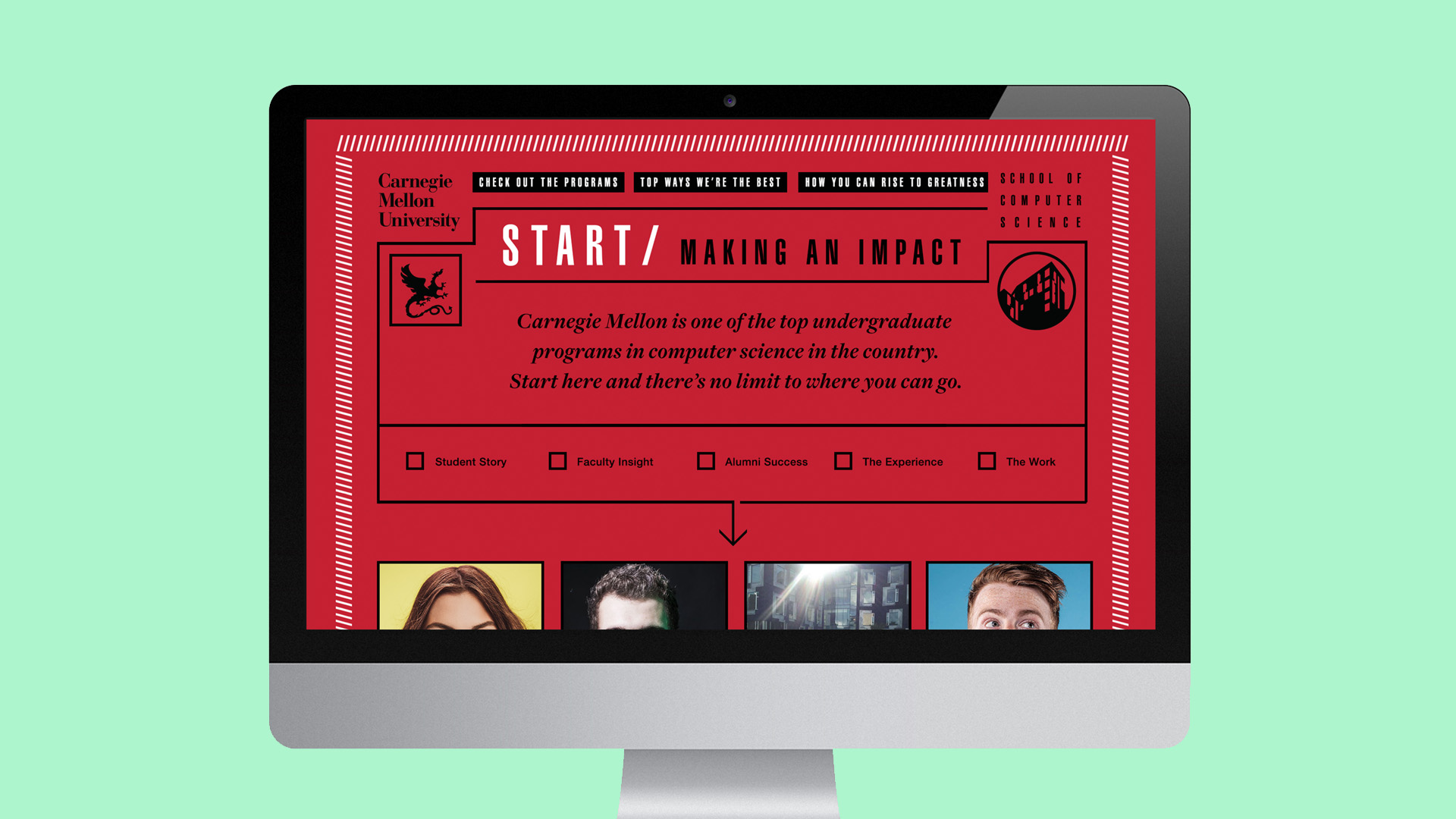 CARNEGIE MELLON INTEGRATED INNOVATION INSTITUTE
WHAT'S NEXT
W|W designed the integrated rebranding for the Carnegie Mellon University Integrated Innovation Institute, a joint initiative of the College of Engineering, the College of Fine Arts, and the Tepper School of Business. In addition to designing the visual rebranding that aligned all touch-points and signals (logo, identity system, brand style guide, view book, stationery system, marketing collateral, digital ads, environment, and more), W|W also crafted the organizational narrative that included overarching themes and messaging framework. View the CMU iii case study.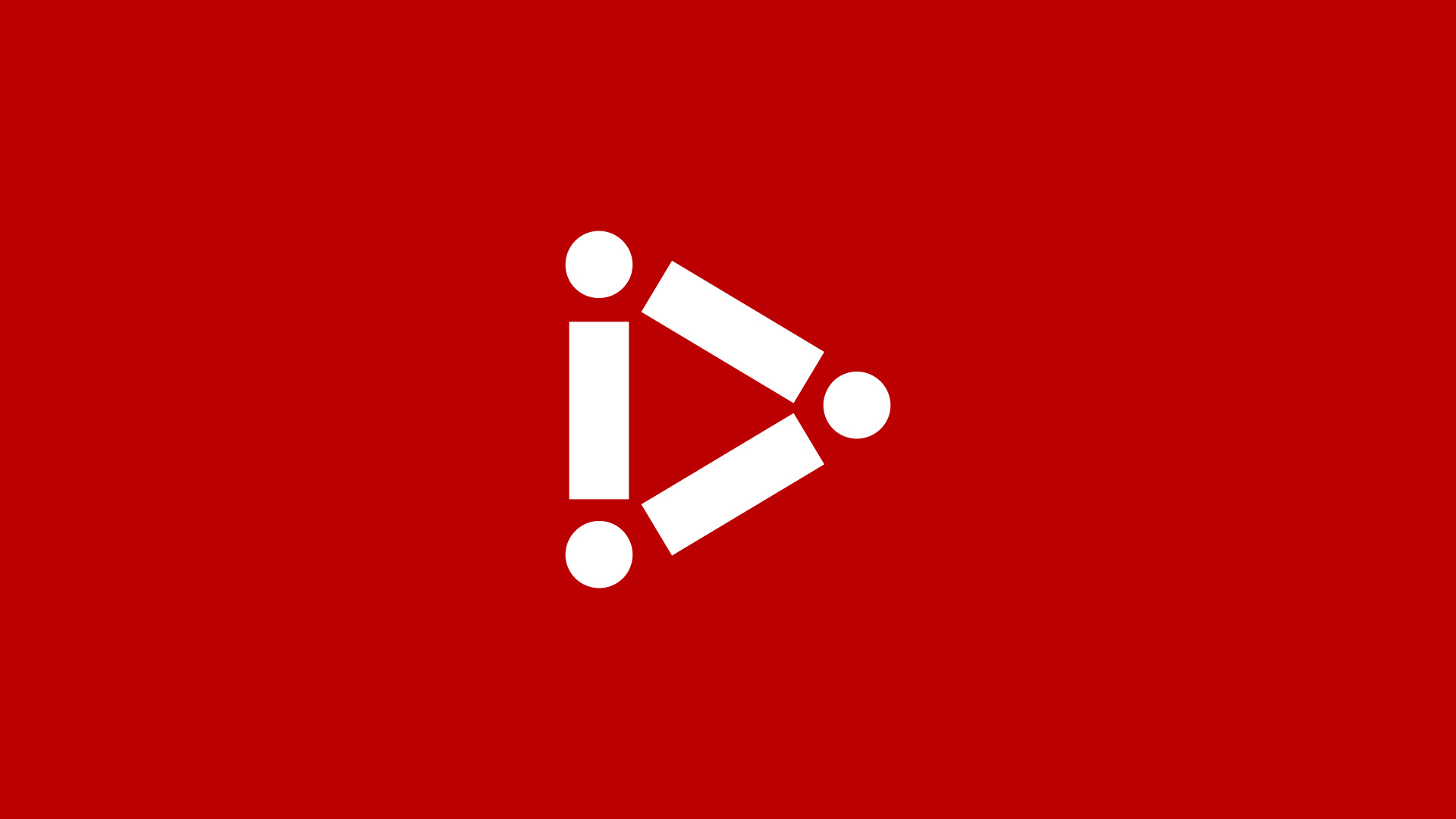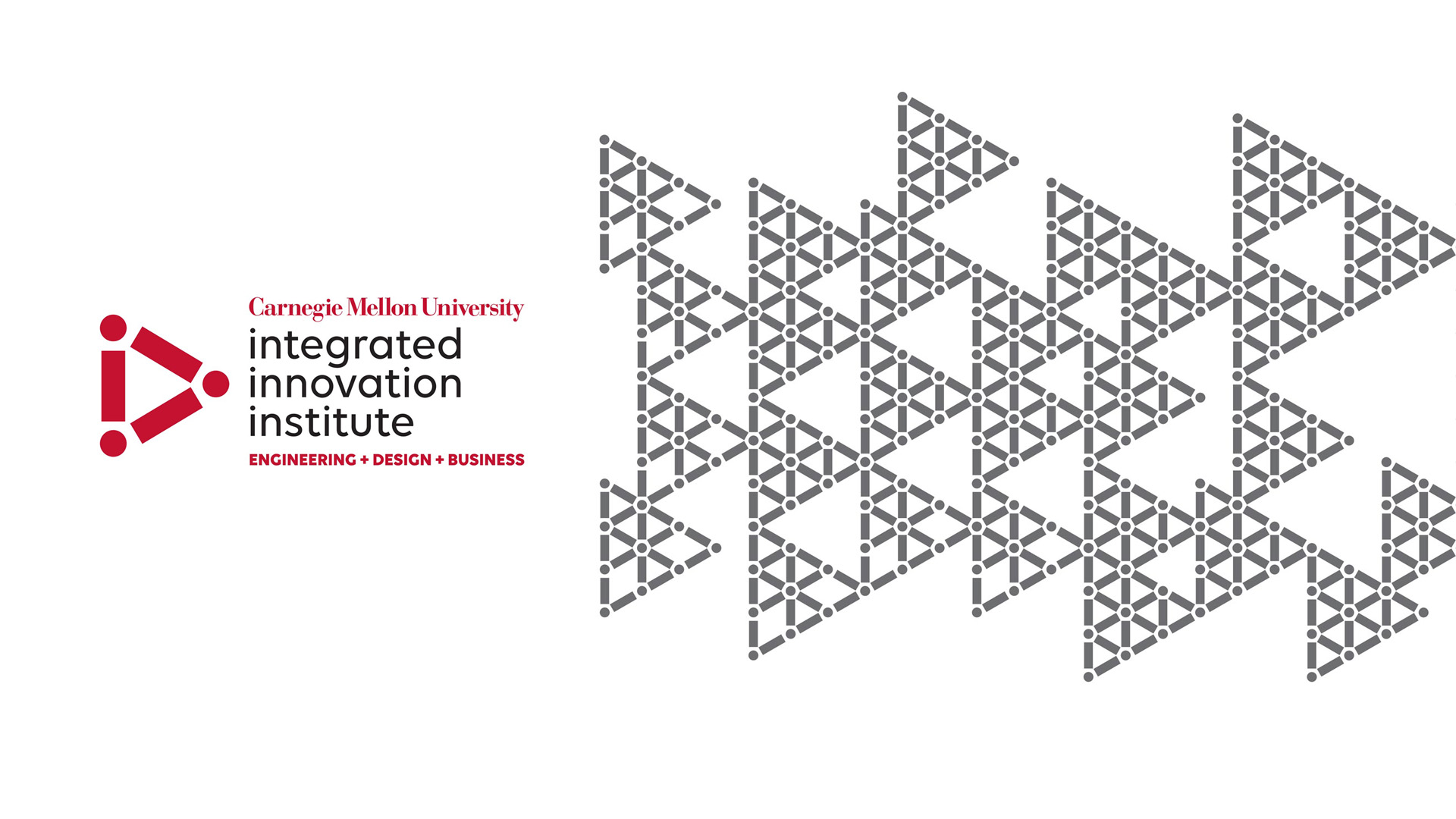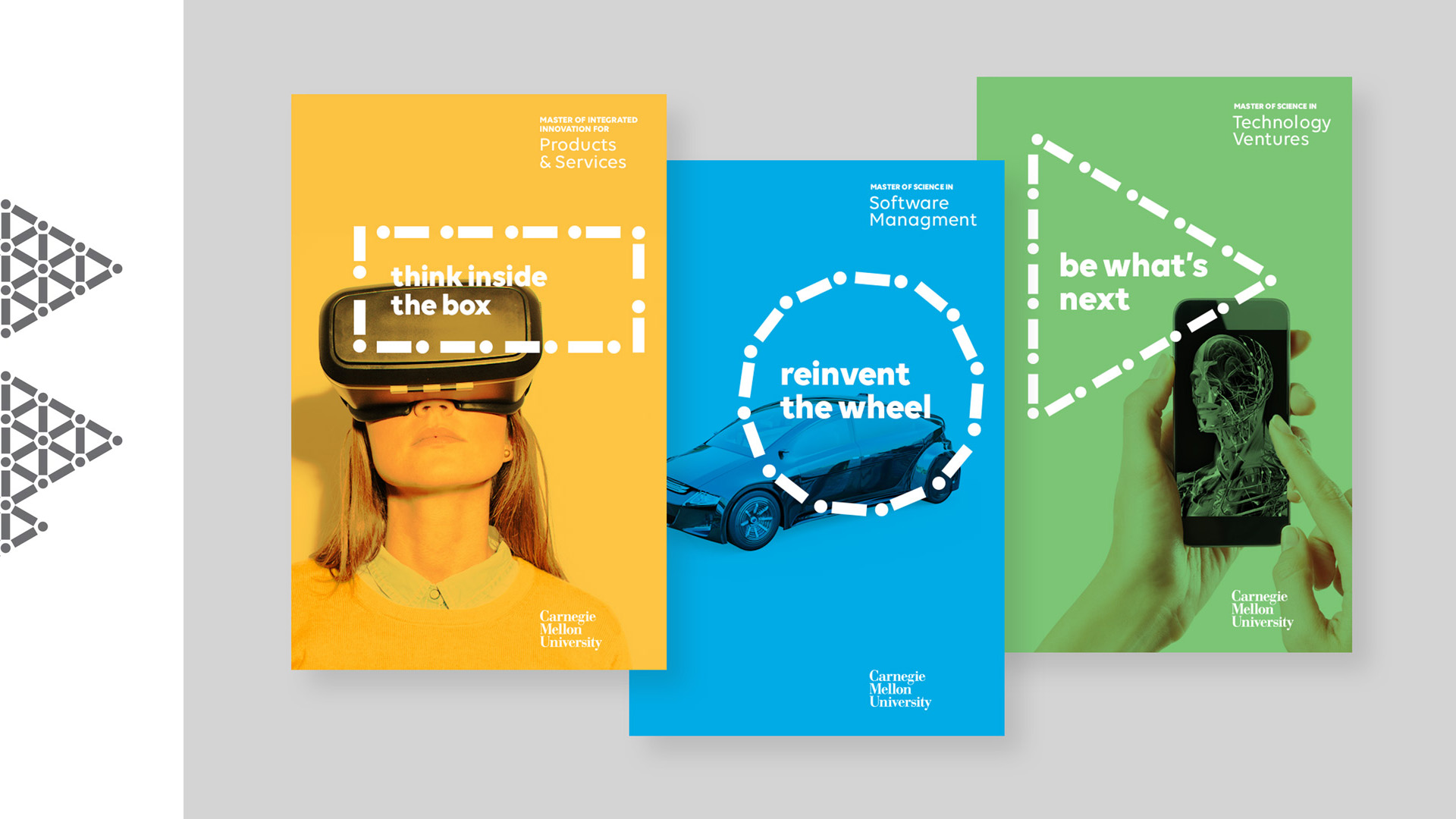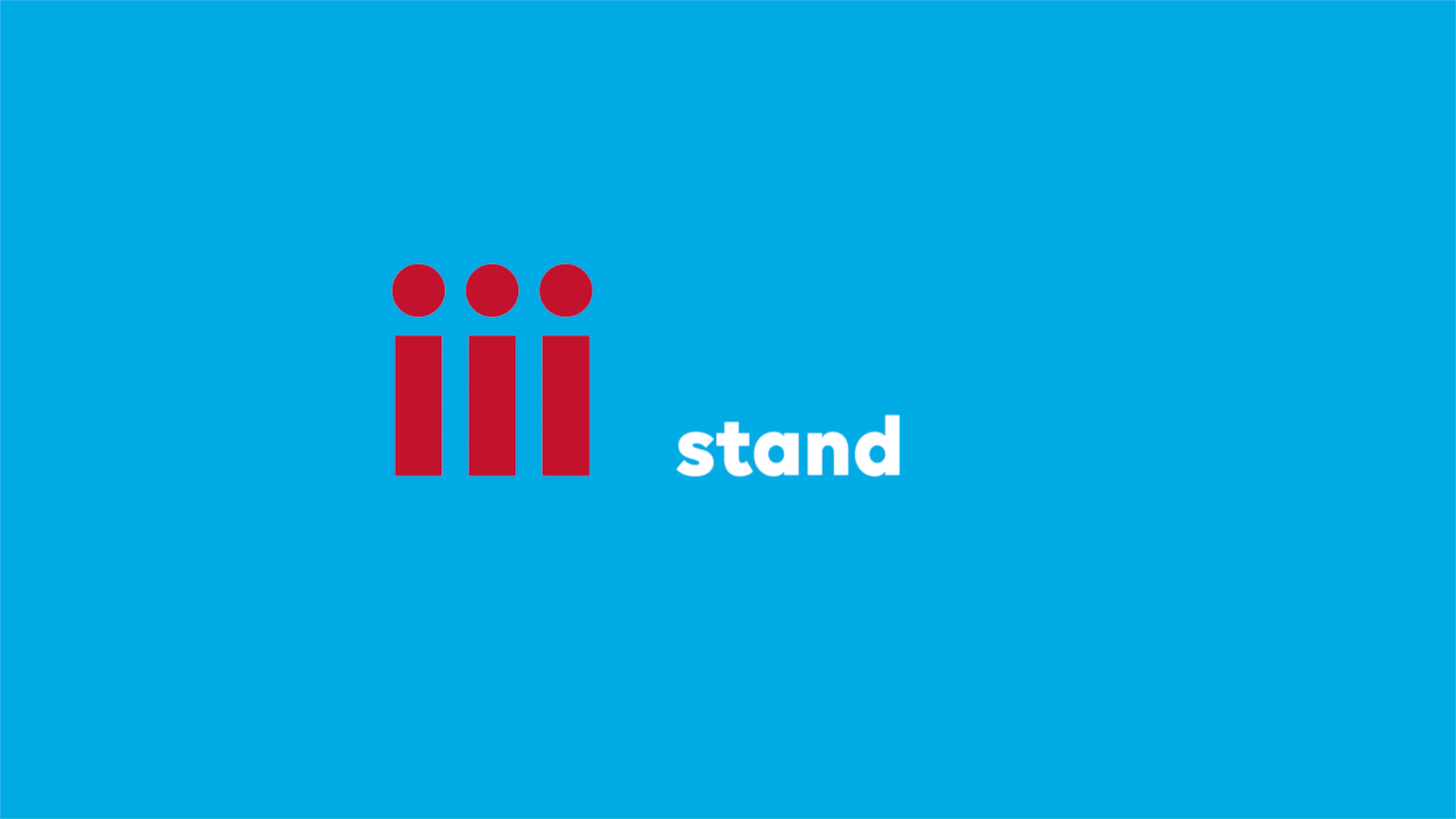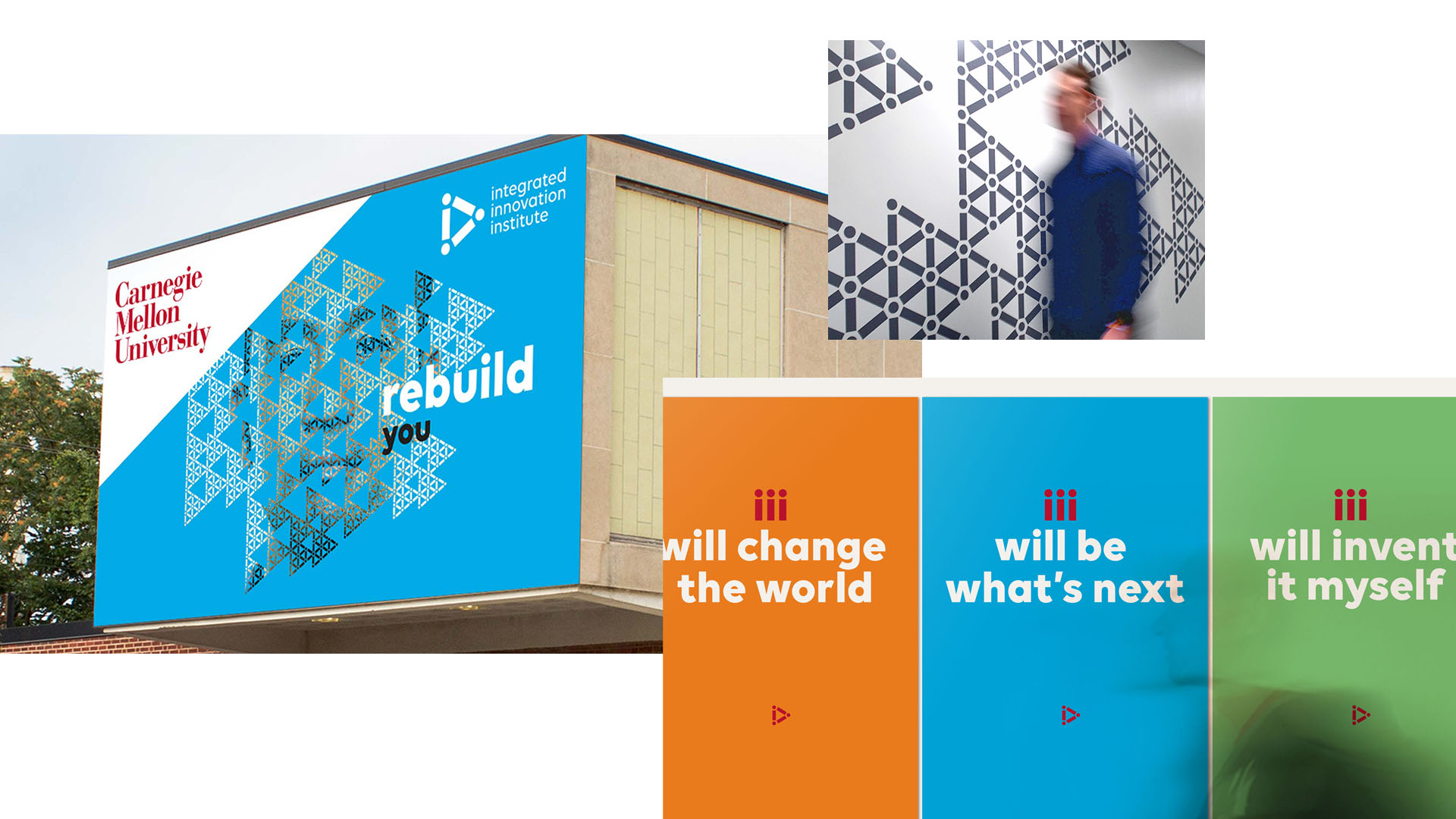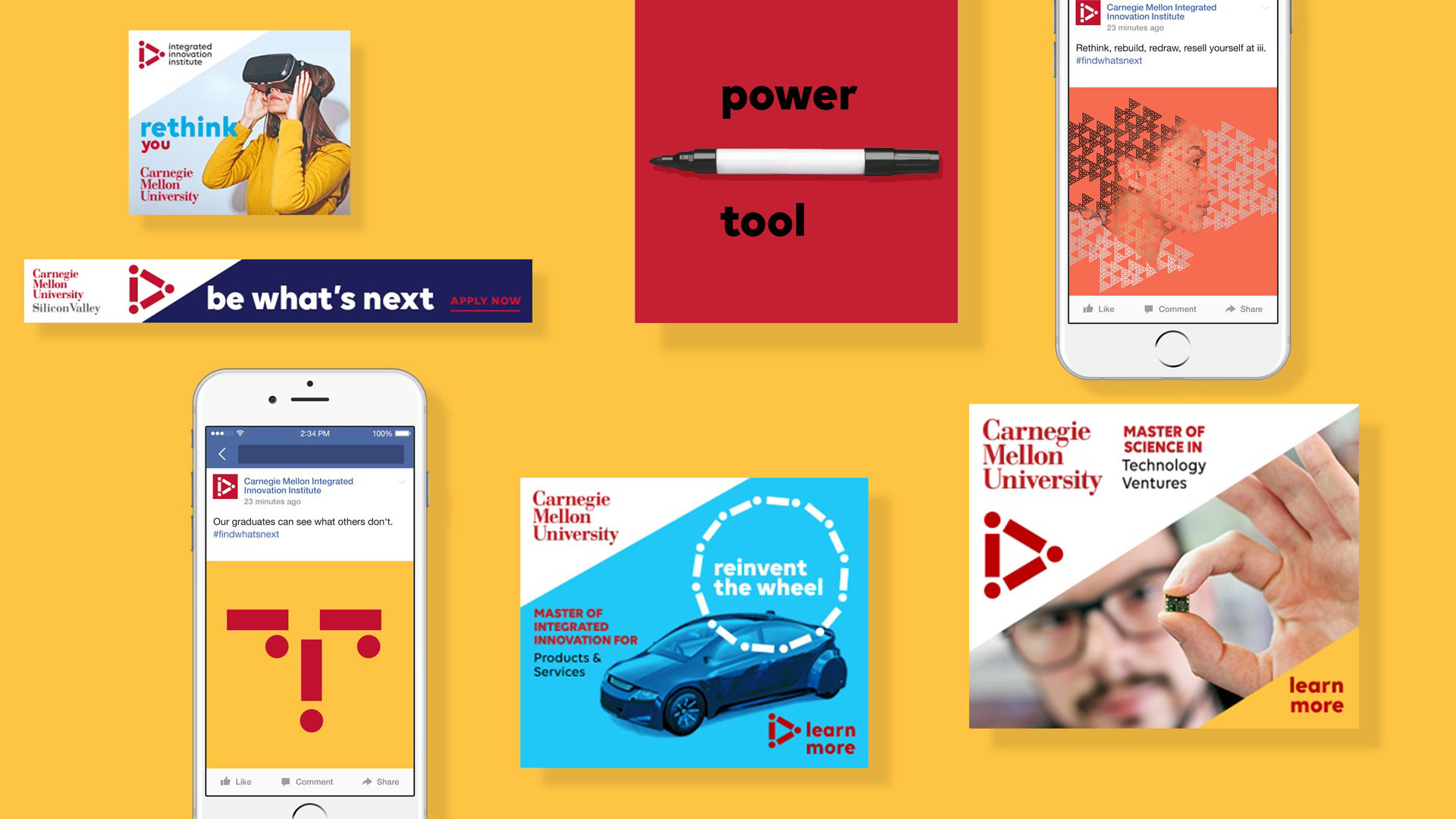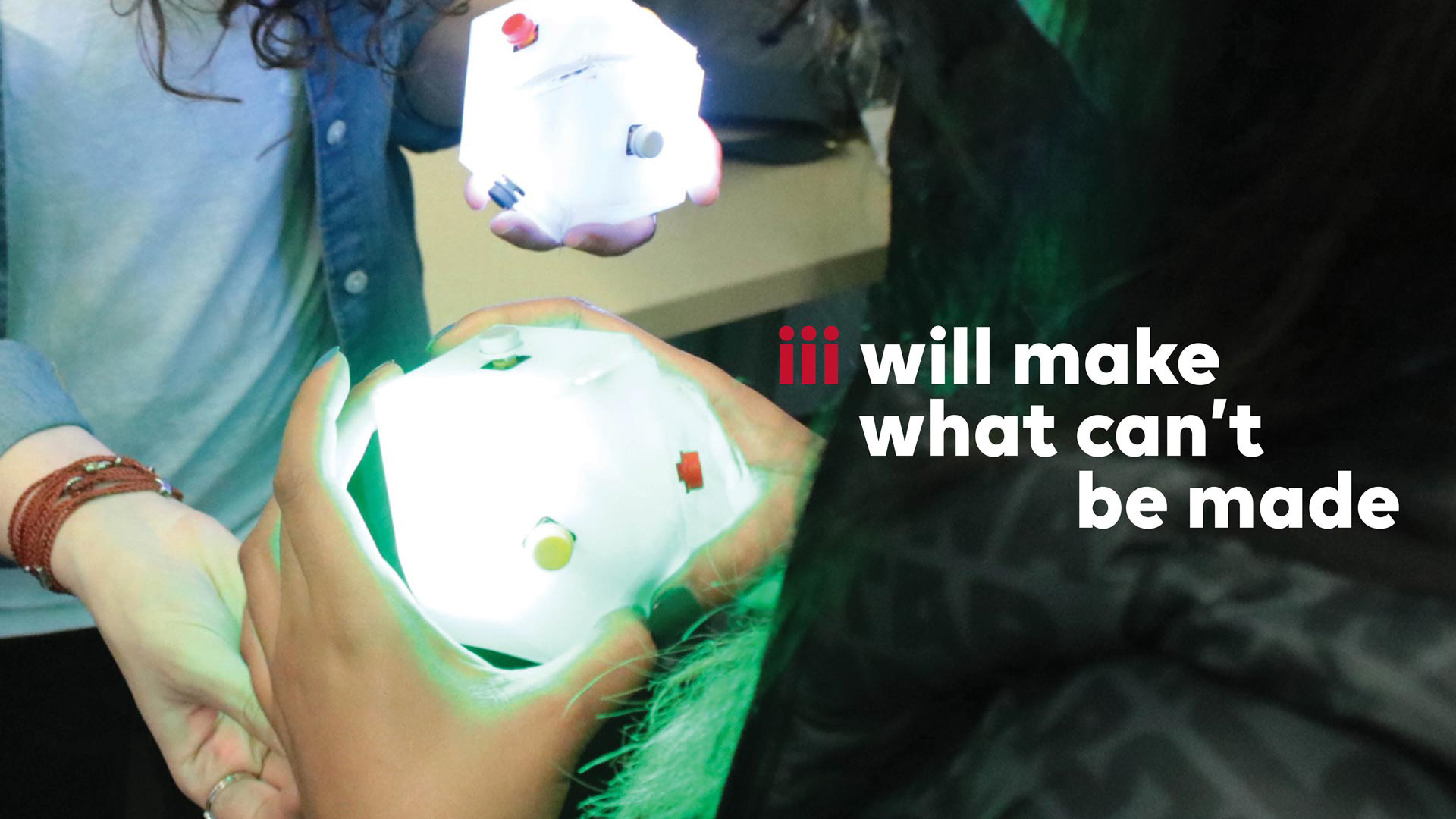 CARNEGIE MELLON MASTER OF SOFTWARE ENGINEERING
EQUIPPED TO THINK BIGGER
Housed within the Software and Societal Systems Department (S3D) inside the School of Computer Science, the Carnegie Mellon University Master of Software Engineering (MSE) is one of the oldest master's degrees at CMU. The W|W-led rebranding helped the program better reflect today's (and tomorrow's) MSE while leveraging its rich history, increasing external audience awareness, bolstering internal reputation, strengthening affinity with alumni, and building corporate relationships.
The collaboration began with a research-driven brand audit & strategy that uncovered opportunities, validated assumptions, influenced persona development, informed the creation of the brand platform (purpose, positioning, promise, values, themes, and messaging), and ultimately created a strong foundation for the rebranding. View the CMU MSE case study.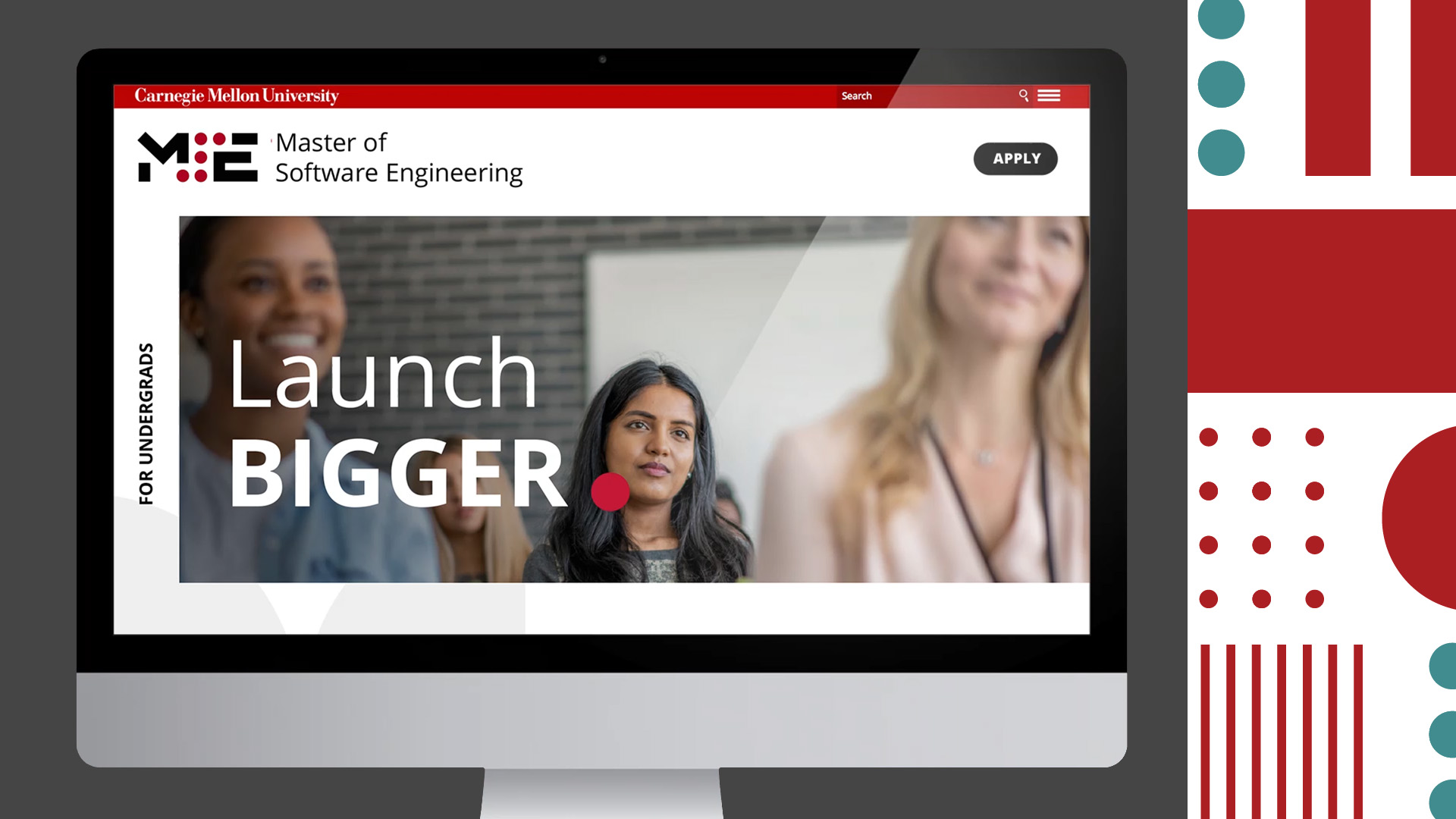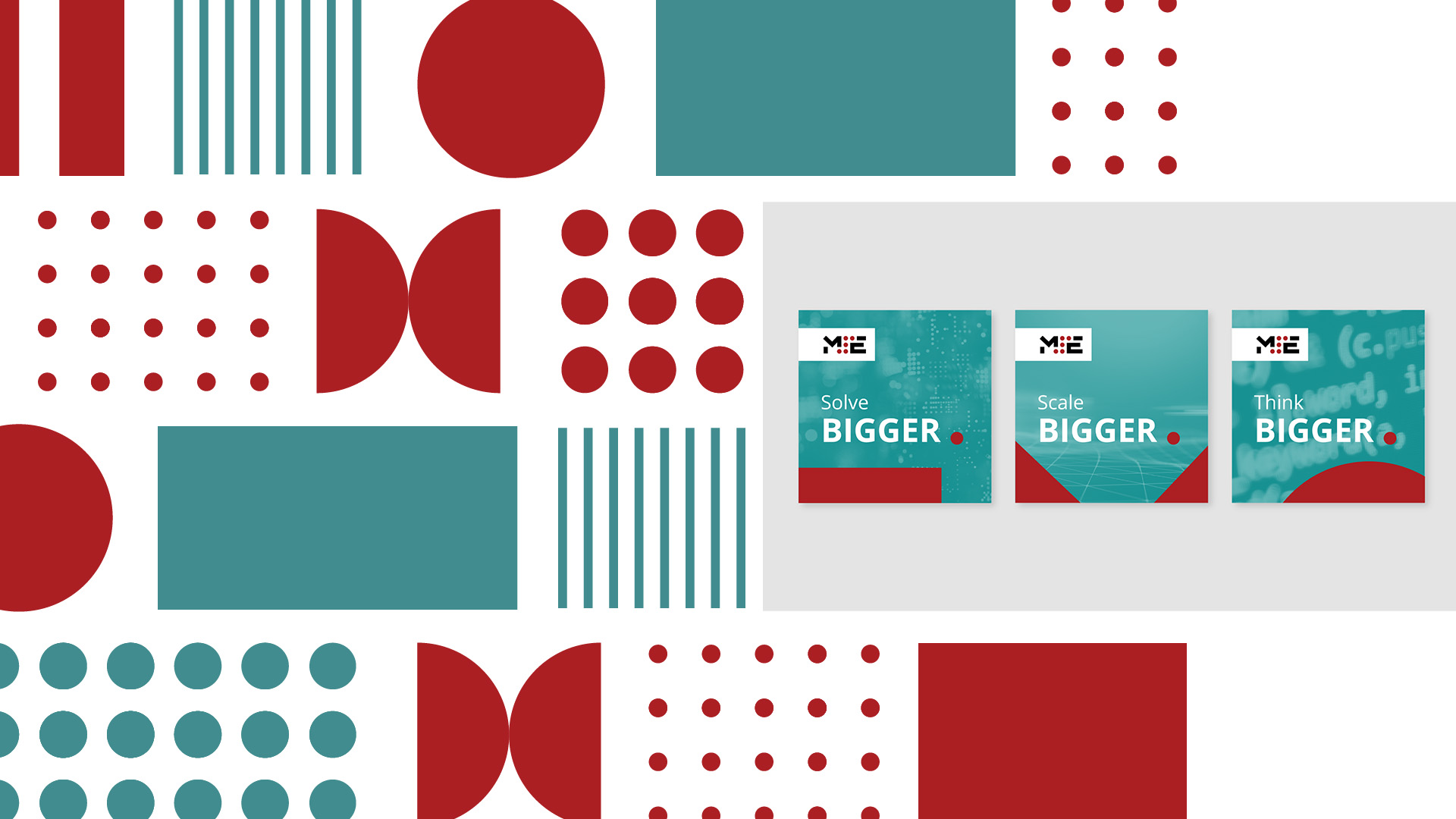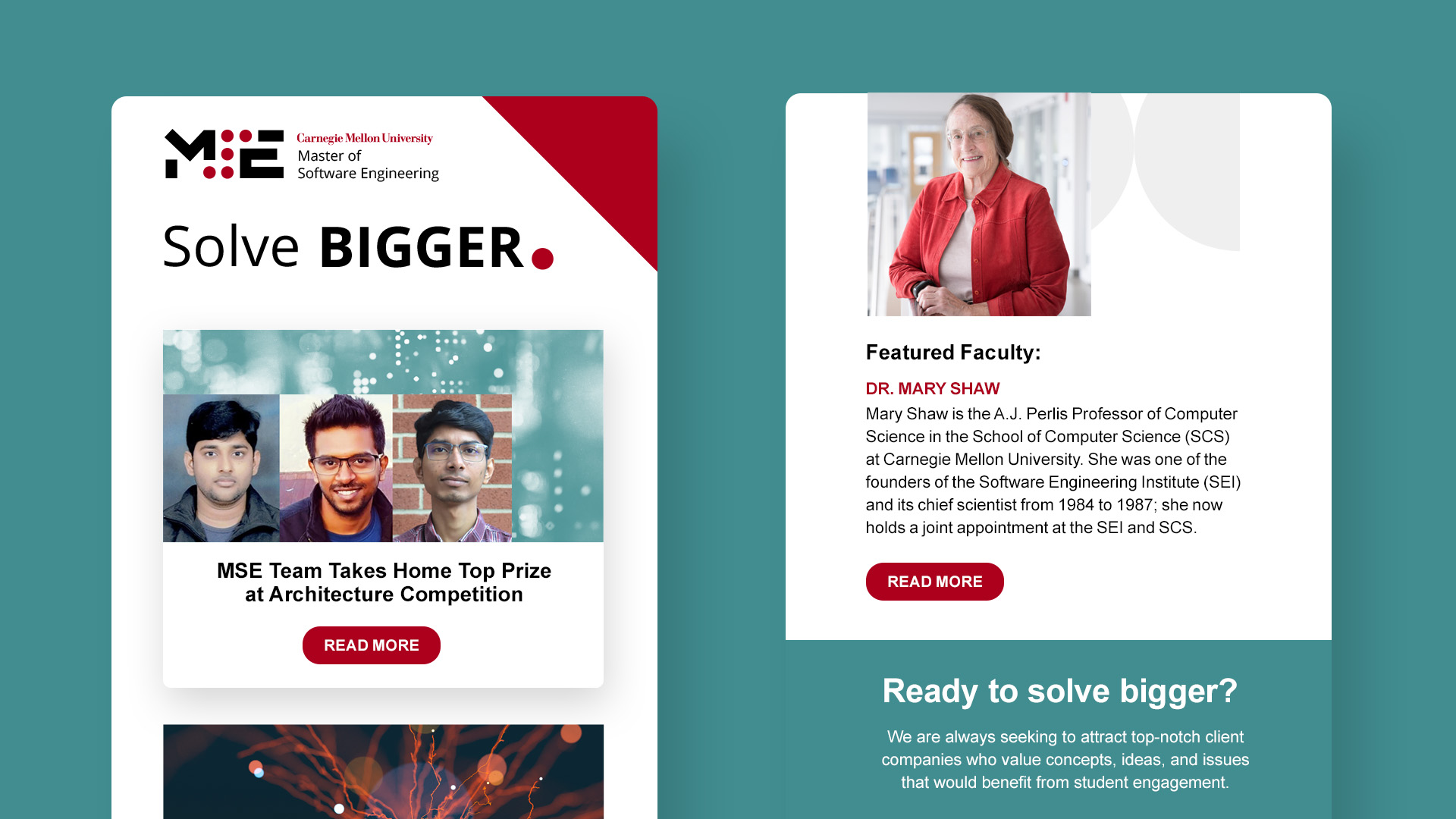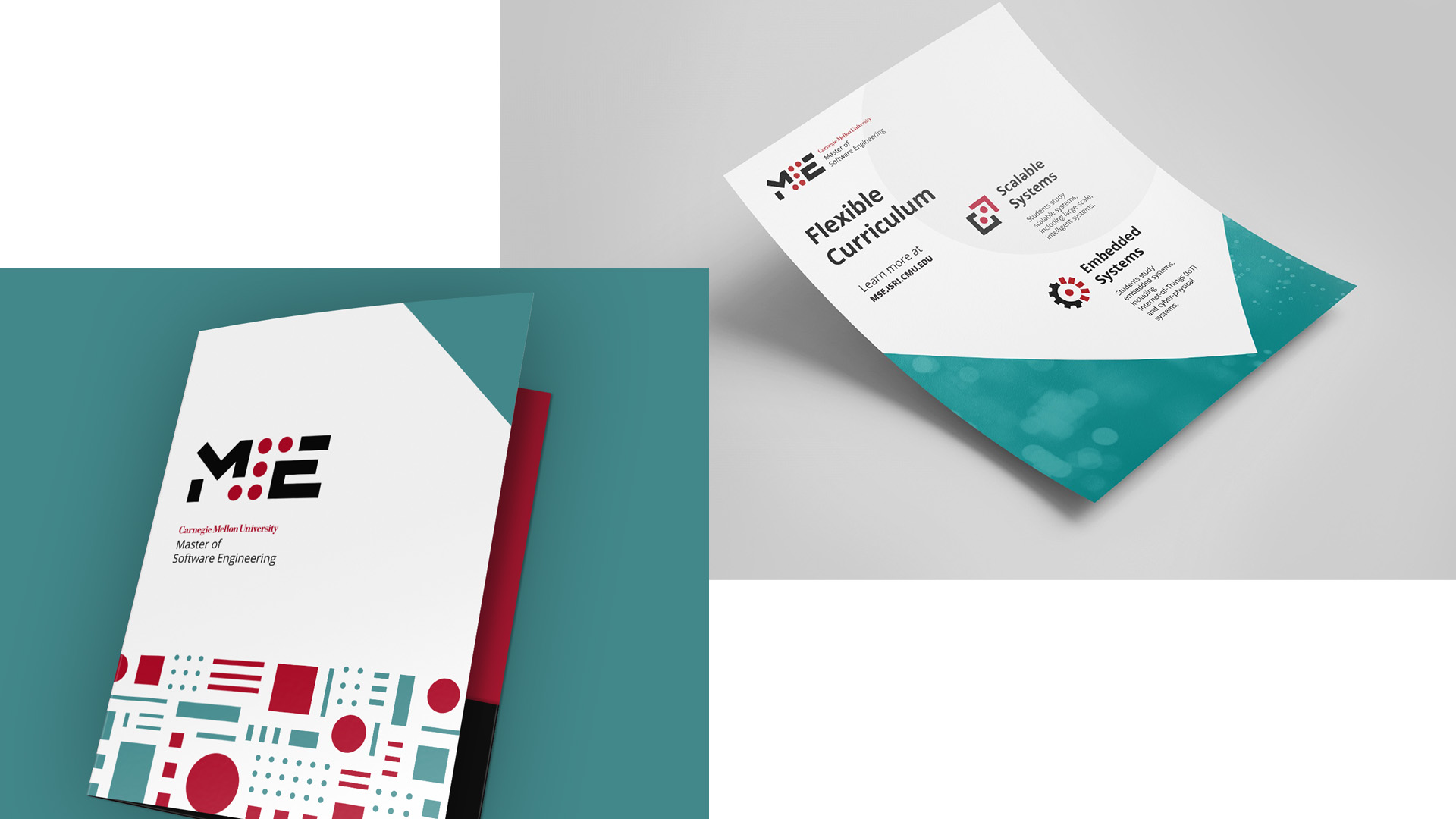 ARTIFICIAL INTELLIGENCE AND INNOVATION
MASTER OF SCIENCE PROGRAM IN AII
Formed in 2018 as a successor to the M.S. in Biotechnology, Innovation, and Computation, the MSAII program trains professional master's students in the design, engineering, and deployment of practical Artificial Intelligence applications, while preparing them for intrapreneurial and entrepreneurial careers. W|W designed the integrated visual branding for the program with a clever approach that houses the acronym AII within an abstracted brains illustration.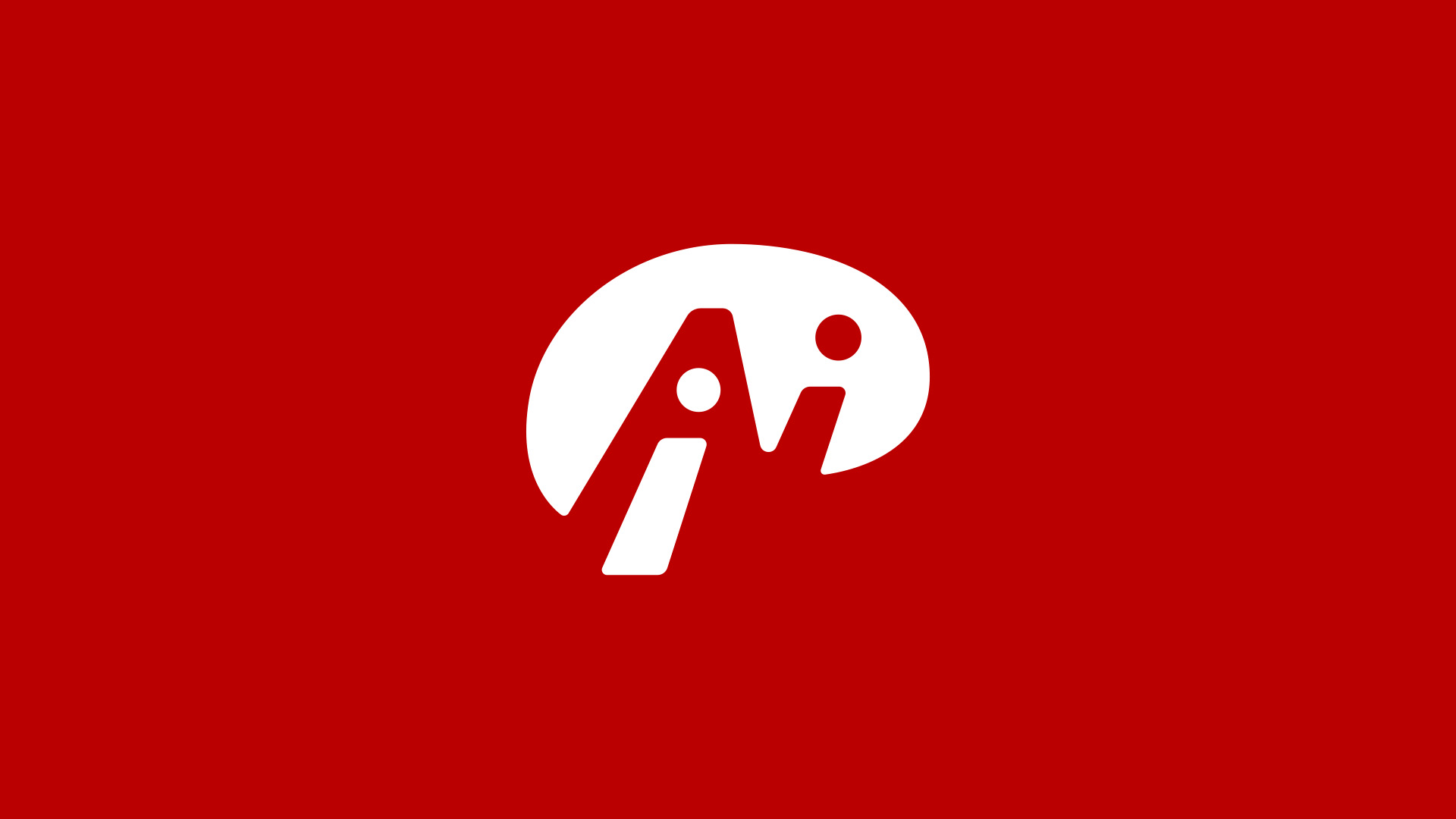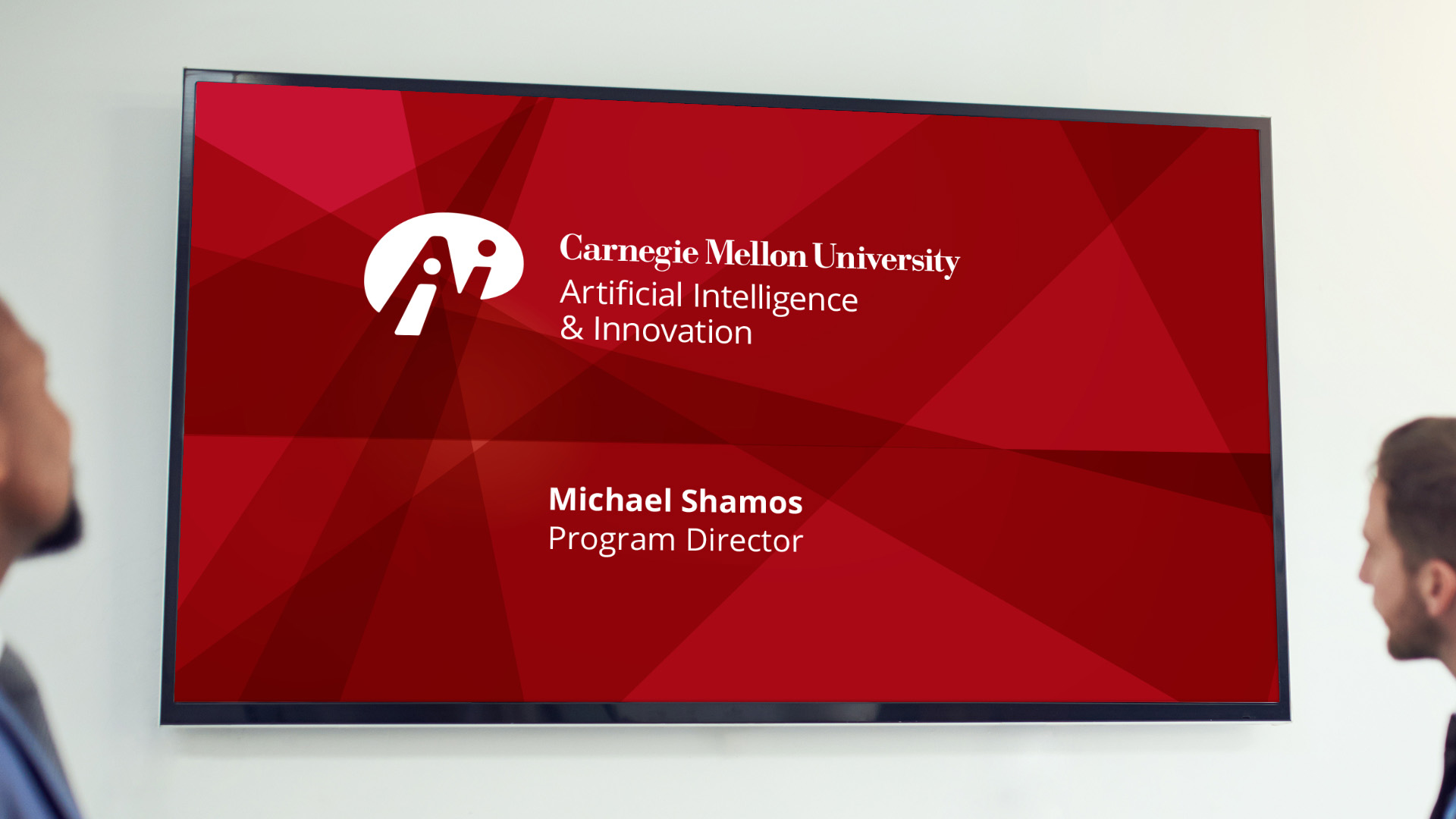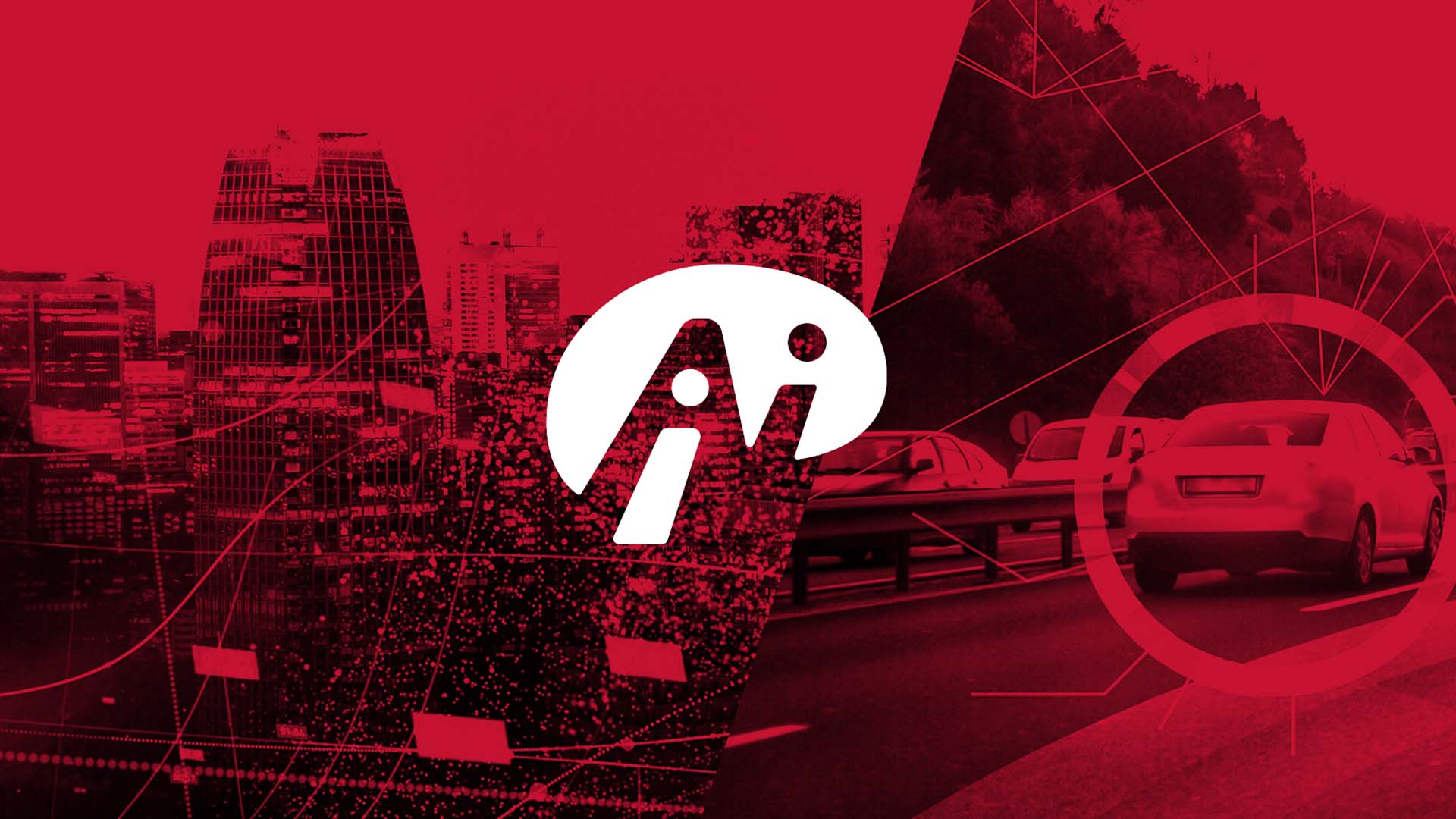 CARNEGIE MELLON ENGINEERING & TECHNOLOGY INNOVATION MANAGEMENT (ETIM)
CHAMPIONS OF INNOVATION
Carnegie Mellon University's MS in ETIM degree program is driven by a vision to inspire a new generation of engineers and scientists to champion technological innovation and value creation. It's here that engineers and scientists are developing the specialized business skills, frameworks, and technical acuity necessary to create value, and ultimately capture value from innovative technologies. W|W delivered a research-driven brand strategy with audience personas that guided the development of the integrated rebranding for the masters program. A combination of primary and secondary research (audit, interviews, survey, peer, etc.) provided the insights that informed the personas, inspired the unassailable messaging framework, and influenced the creation of the comprehensive brand guide. View the CMU ETIM case study.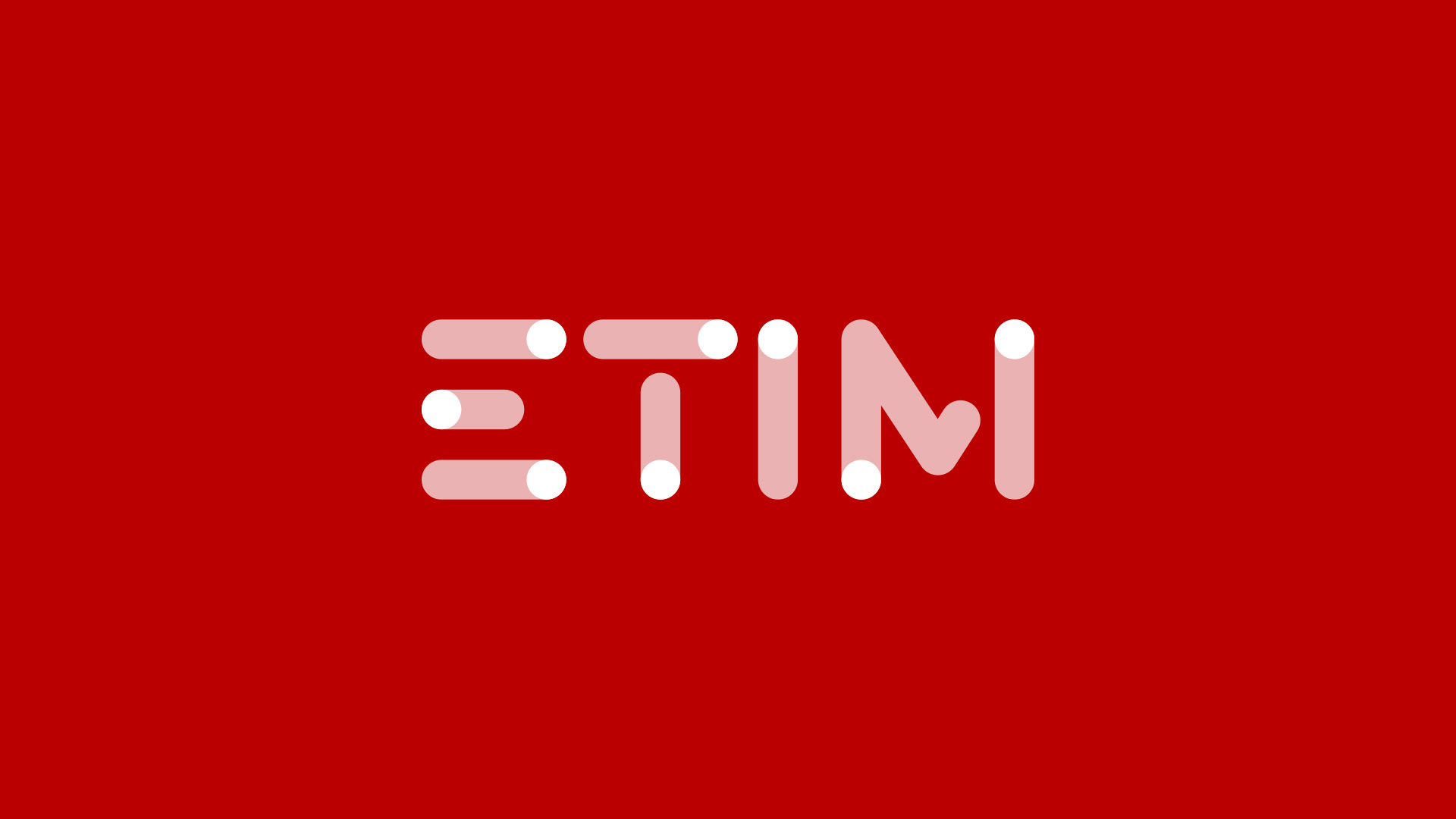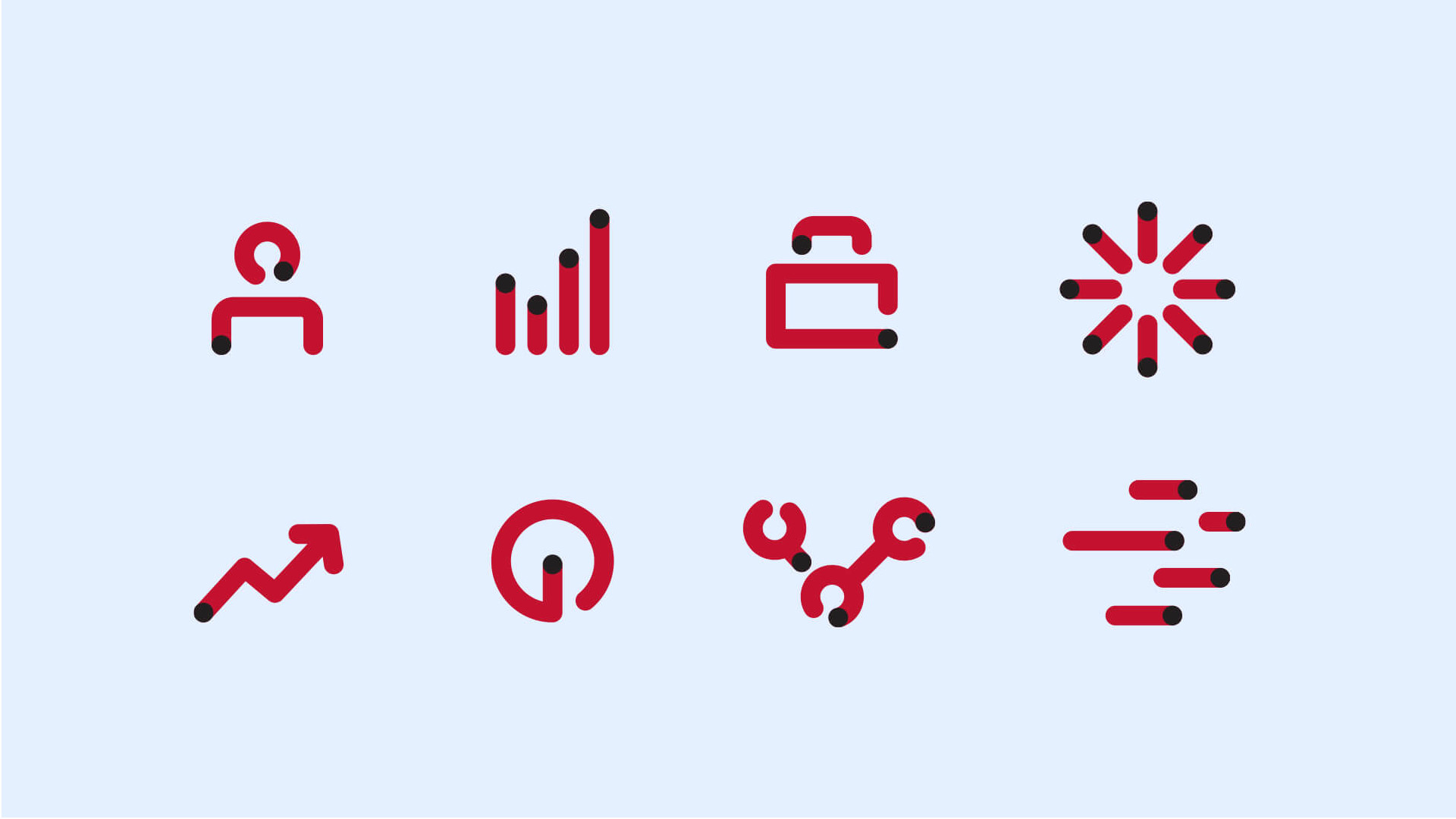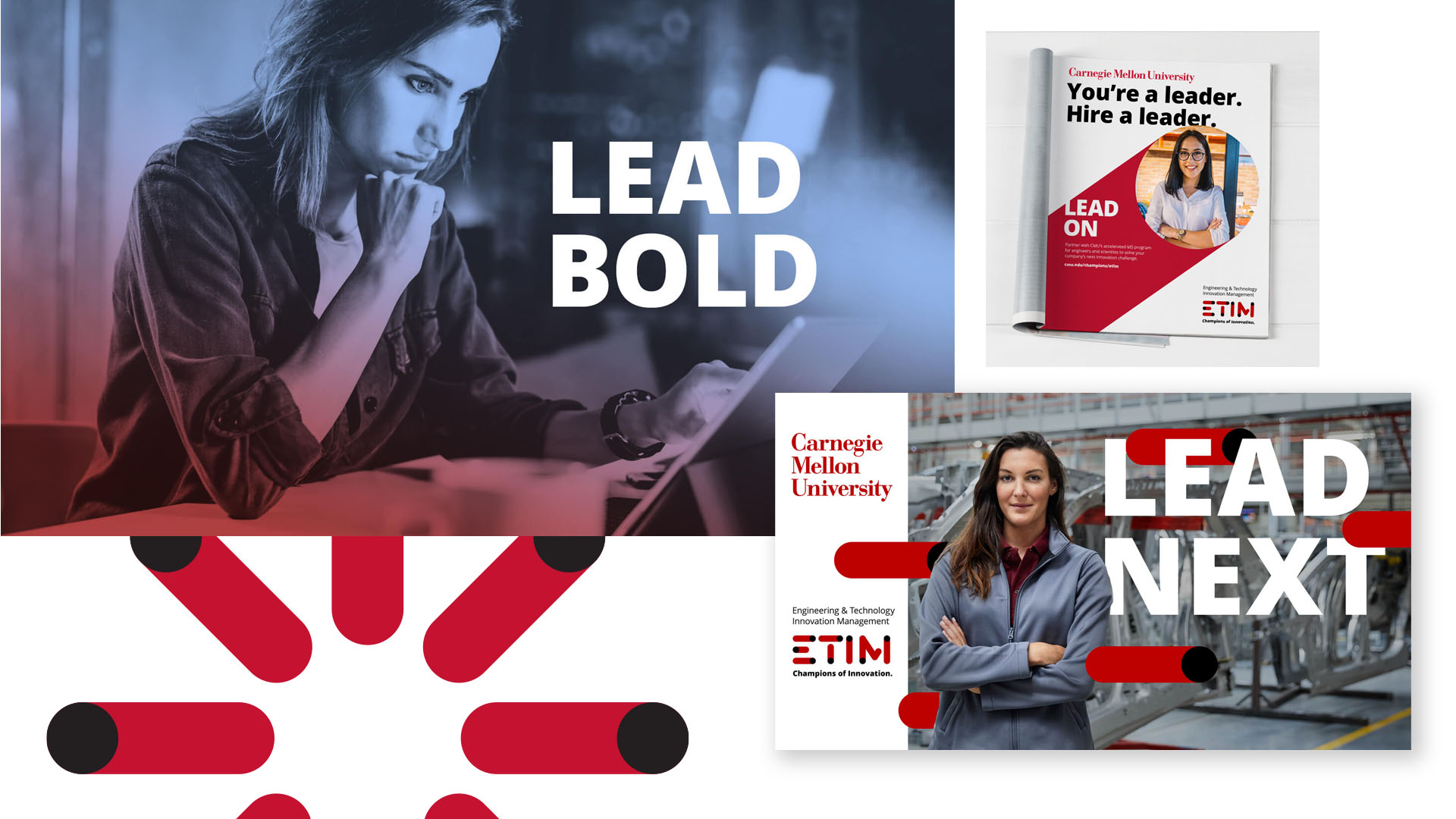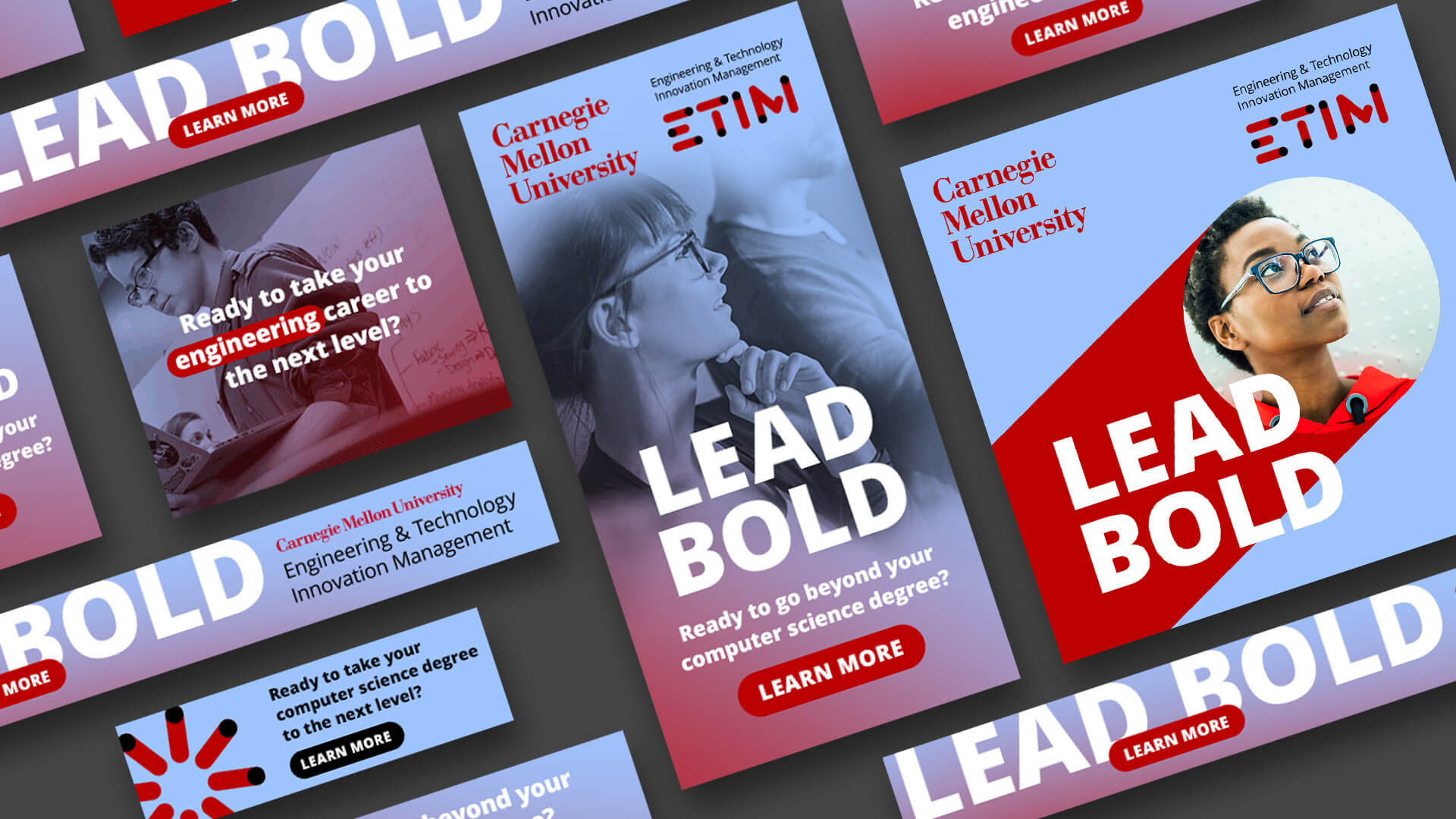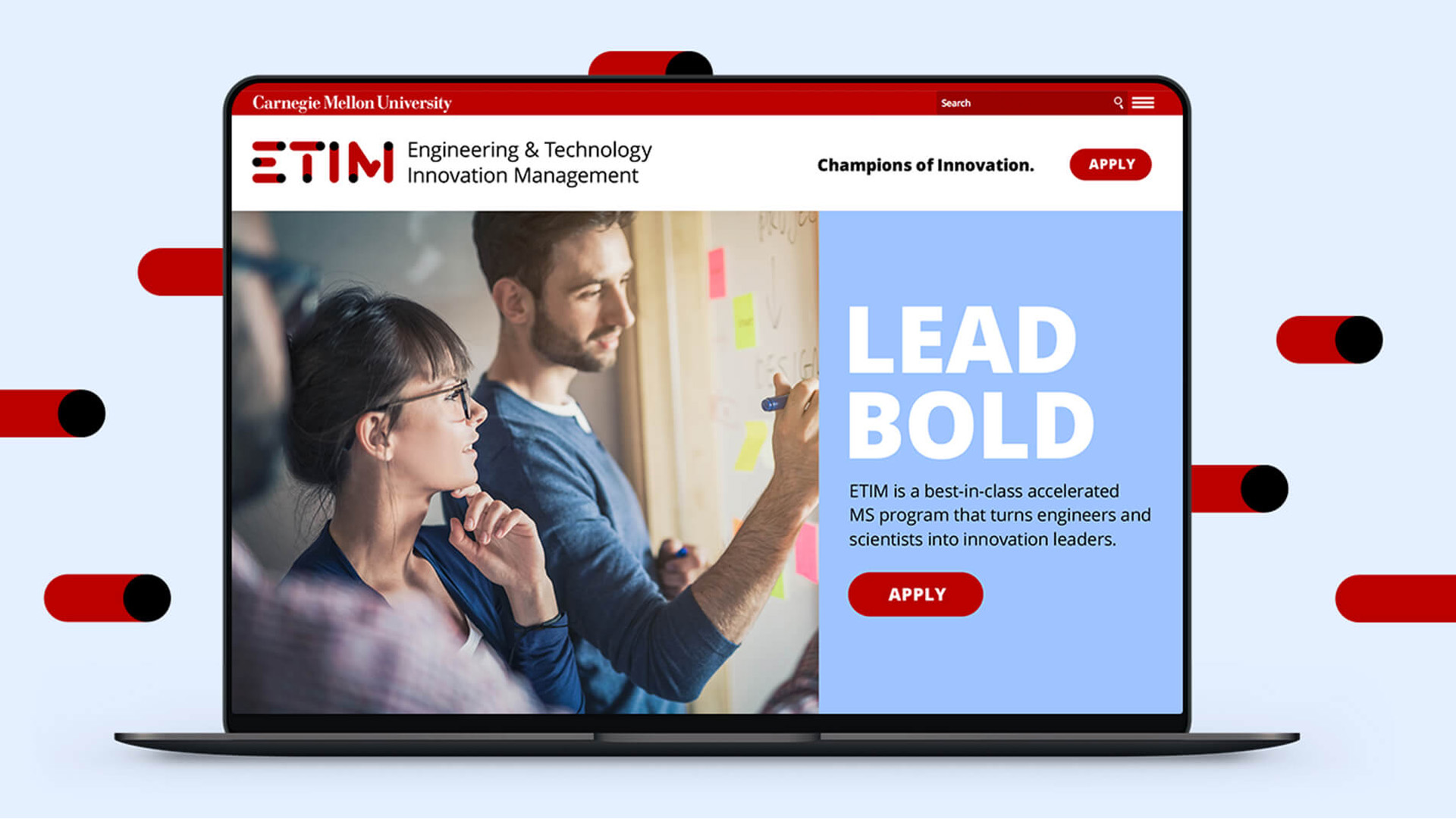 LANGUAGE TECHNOLOGIES INSTITUTE
GROUNDBREAKING RESEARCH
The Language Technologies Institute (LTI) at Carnegie Mellon educates the leaders of tomorrow and performs groundbreaking research in the areas of Natural Language Processing, Computational Linguistics, Information Extraction, Summarization & Question Answering, Information Retrieval, Text Mining & Analytics, Knowledge Representation, Reasoning & Acquisition, Language Technologies for Education, Machine Learning, Machine Translation, Multimodal Computing and Interaction, Speech Processing, and Spoken Interfaces & Dialogue Processing. W|W created the integrated branding for LTI which included a visual identity system, custom icons and graphics, and website design.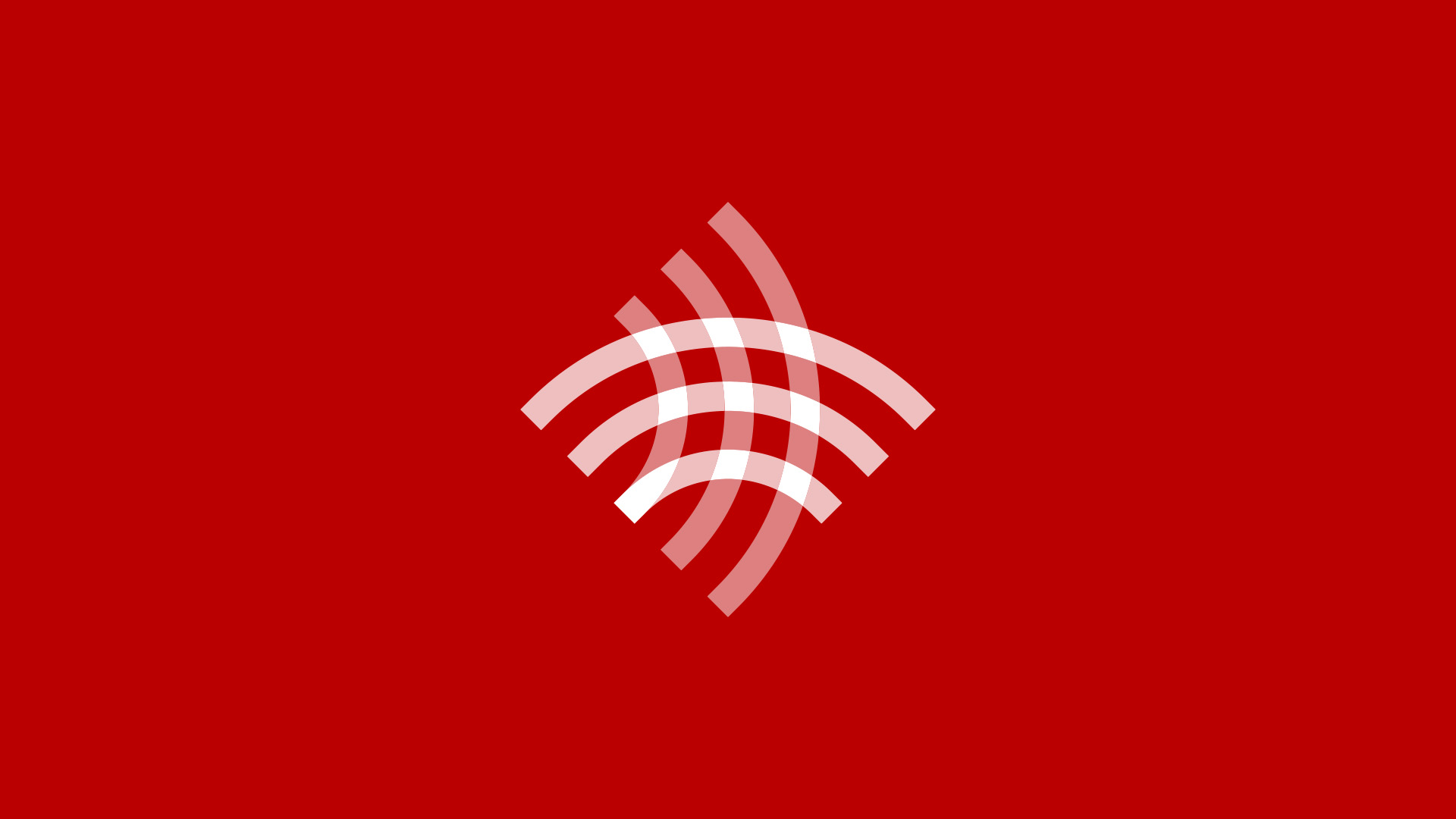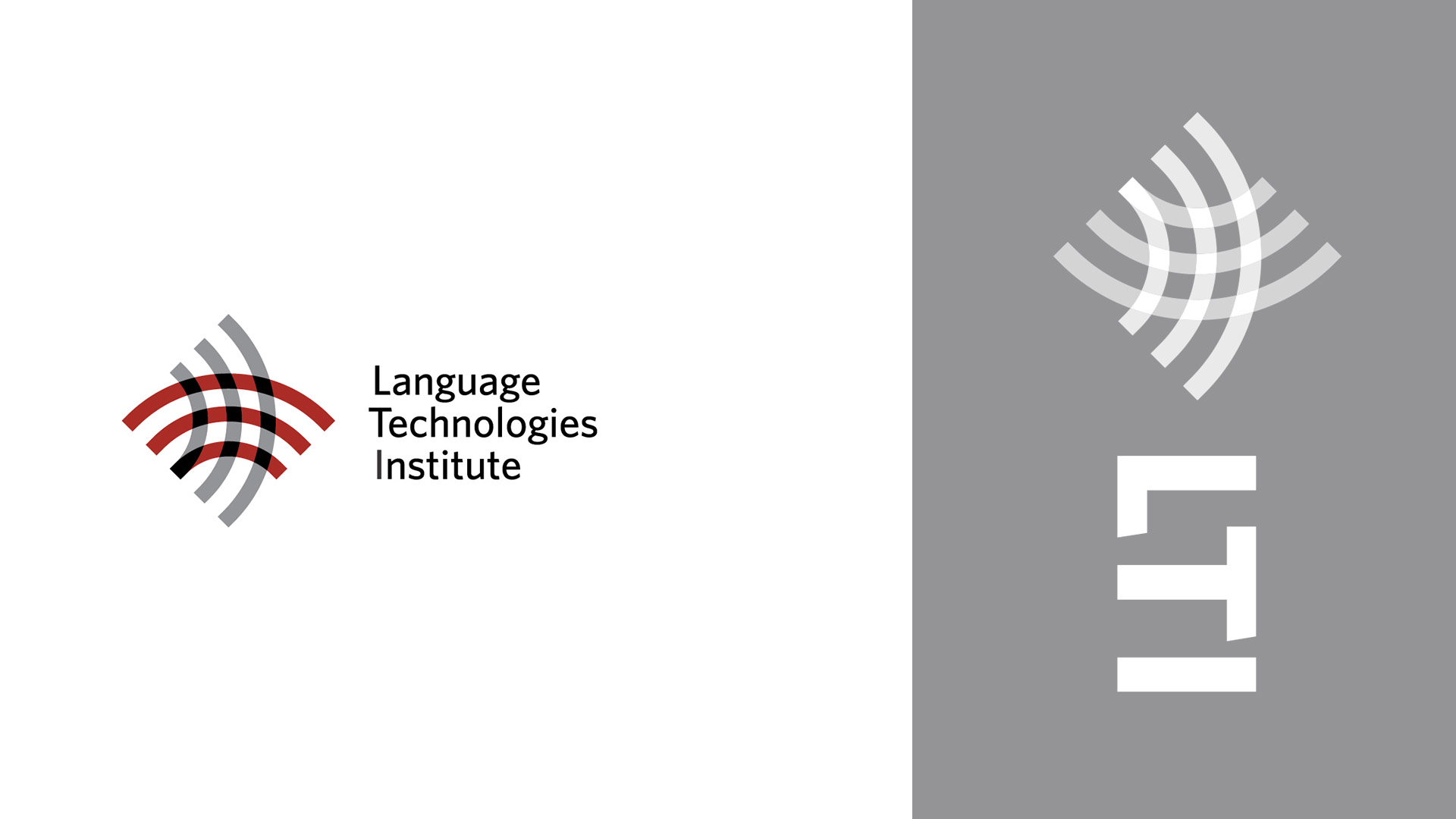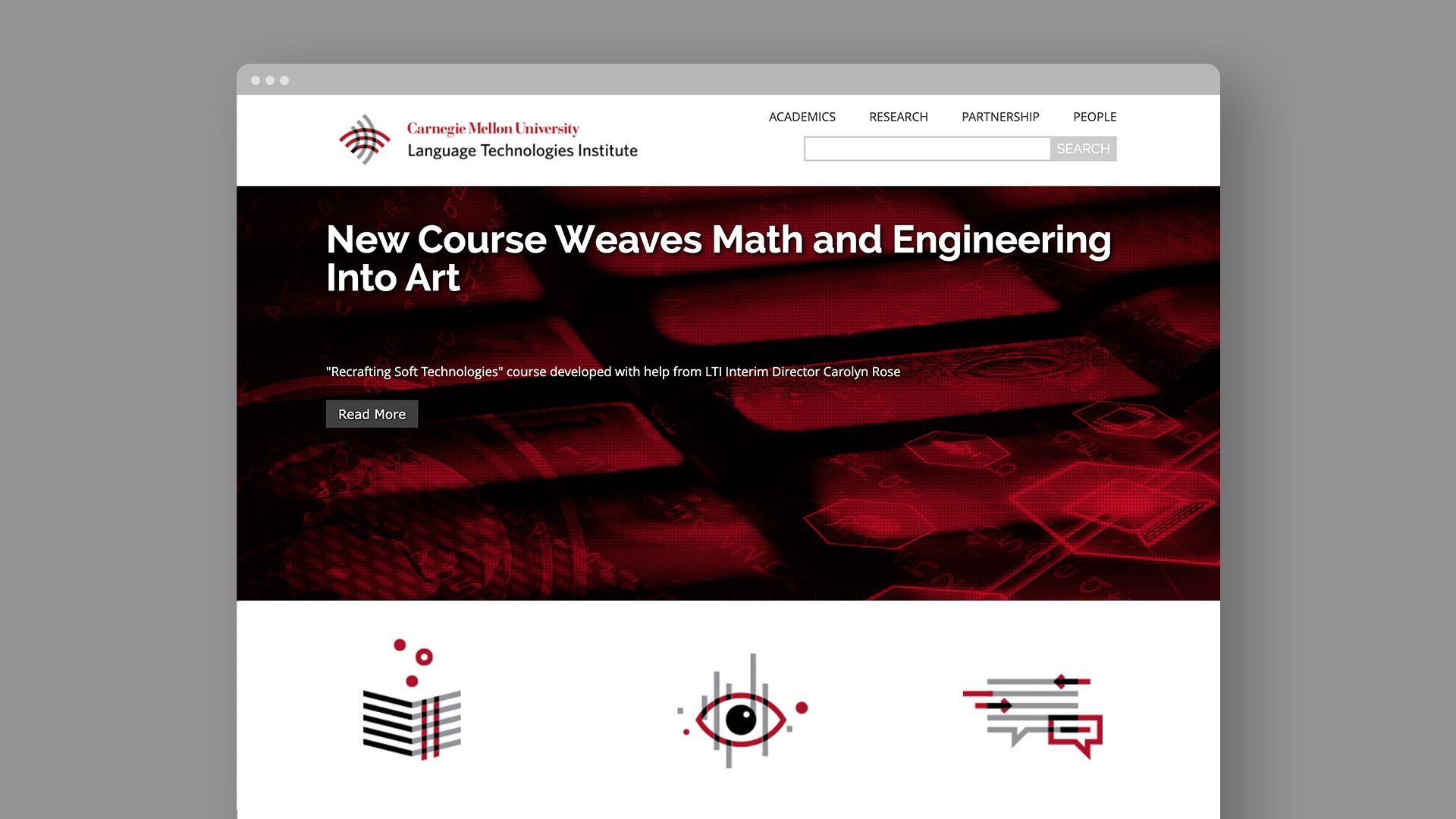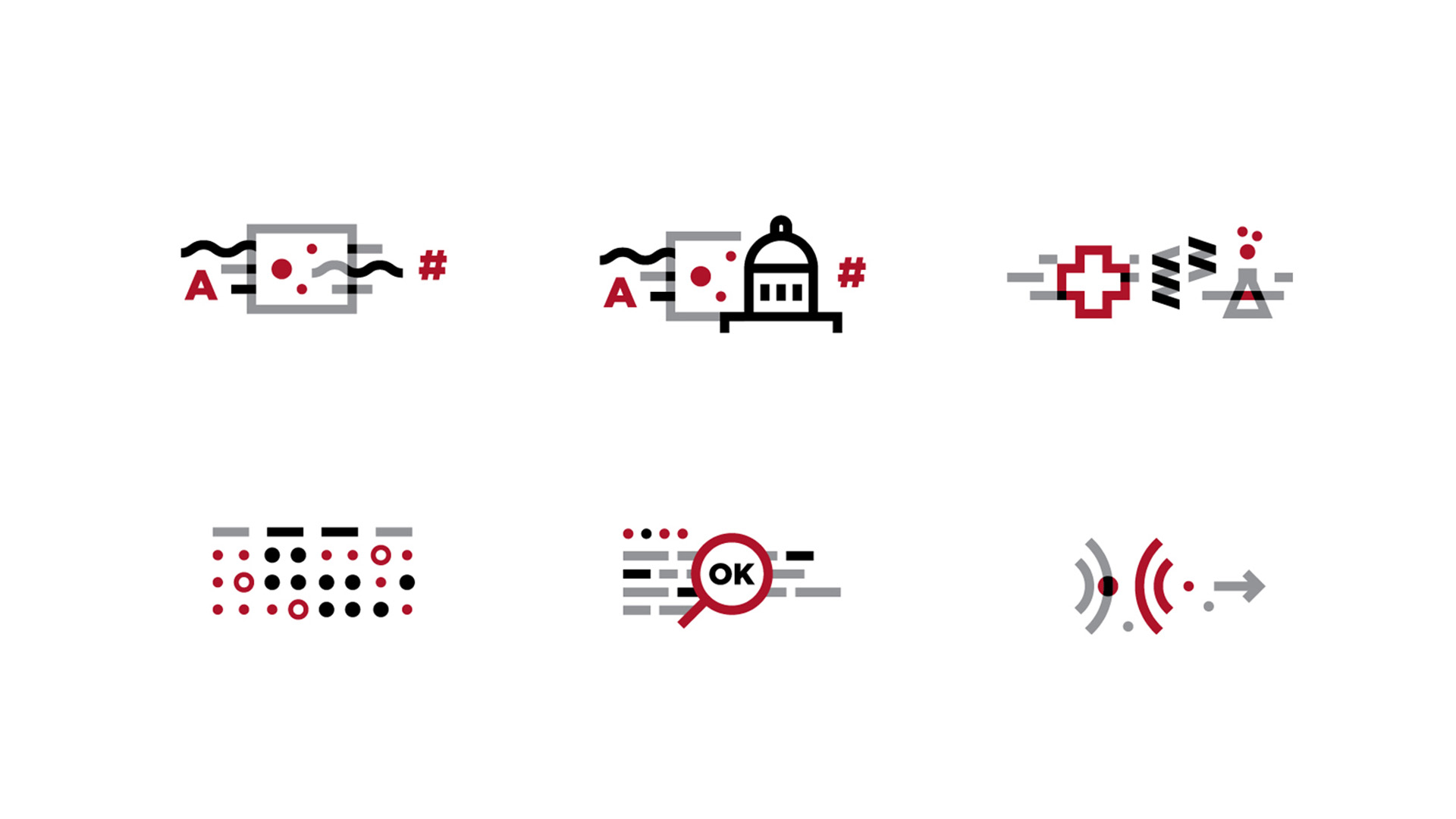 MASTER OF COMPUTATIONAL DATA SCIENCE
A POWERFUL PATH LEVERAGING BIG DATA
Originally founded in 2004 as the MSIT in Very Large Information Systems, the Master of Computational Data Science (MCDS )program is housed inside the Language Technologies Institute at CMU and trains professional master's students in all aspects of design, engineering, and deployment of very large information systems. W|W designed the integrated branding for MCDS which included a visual identity system, stationery package, and branded recruitment video.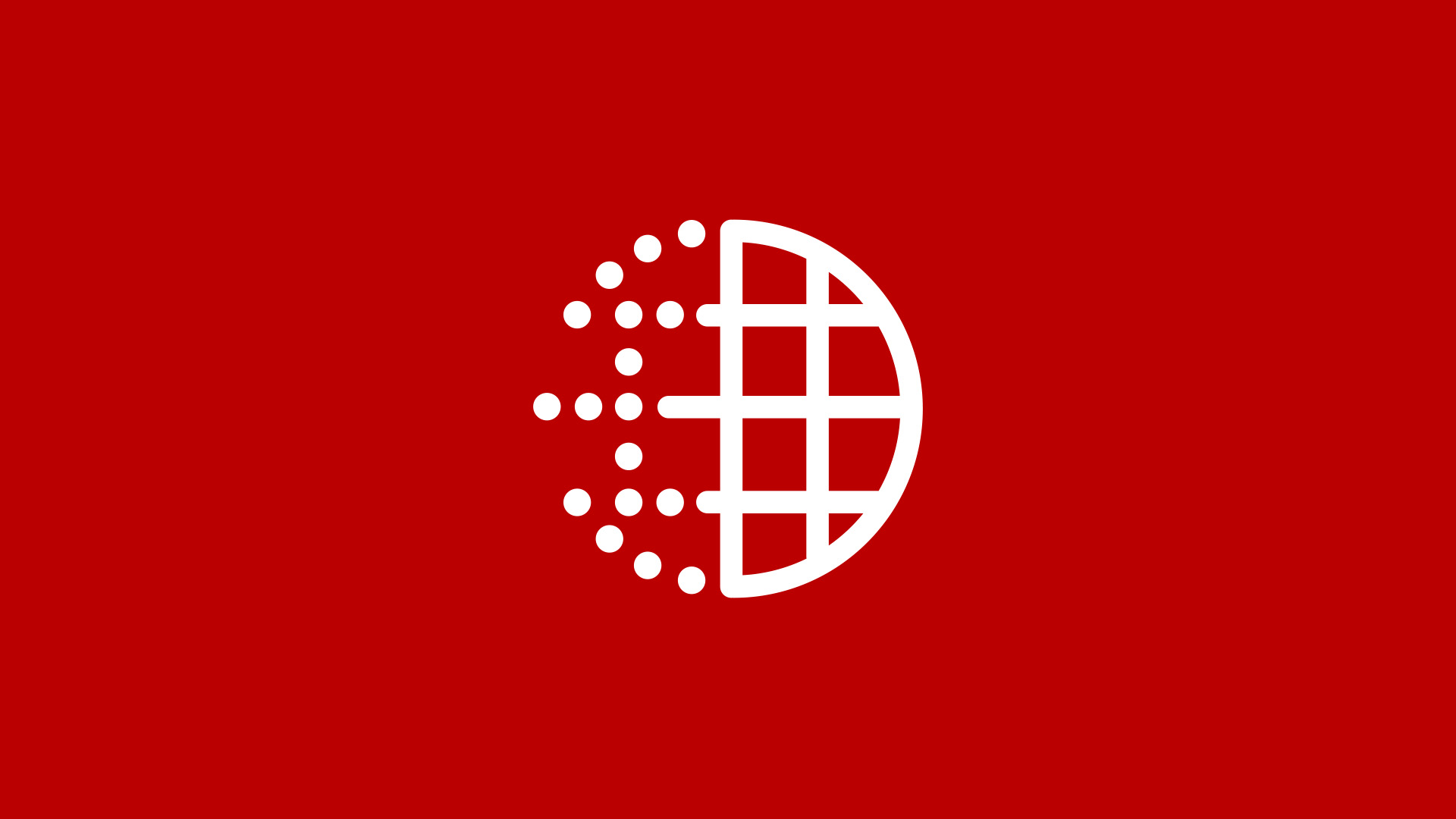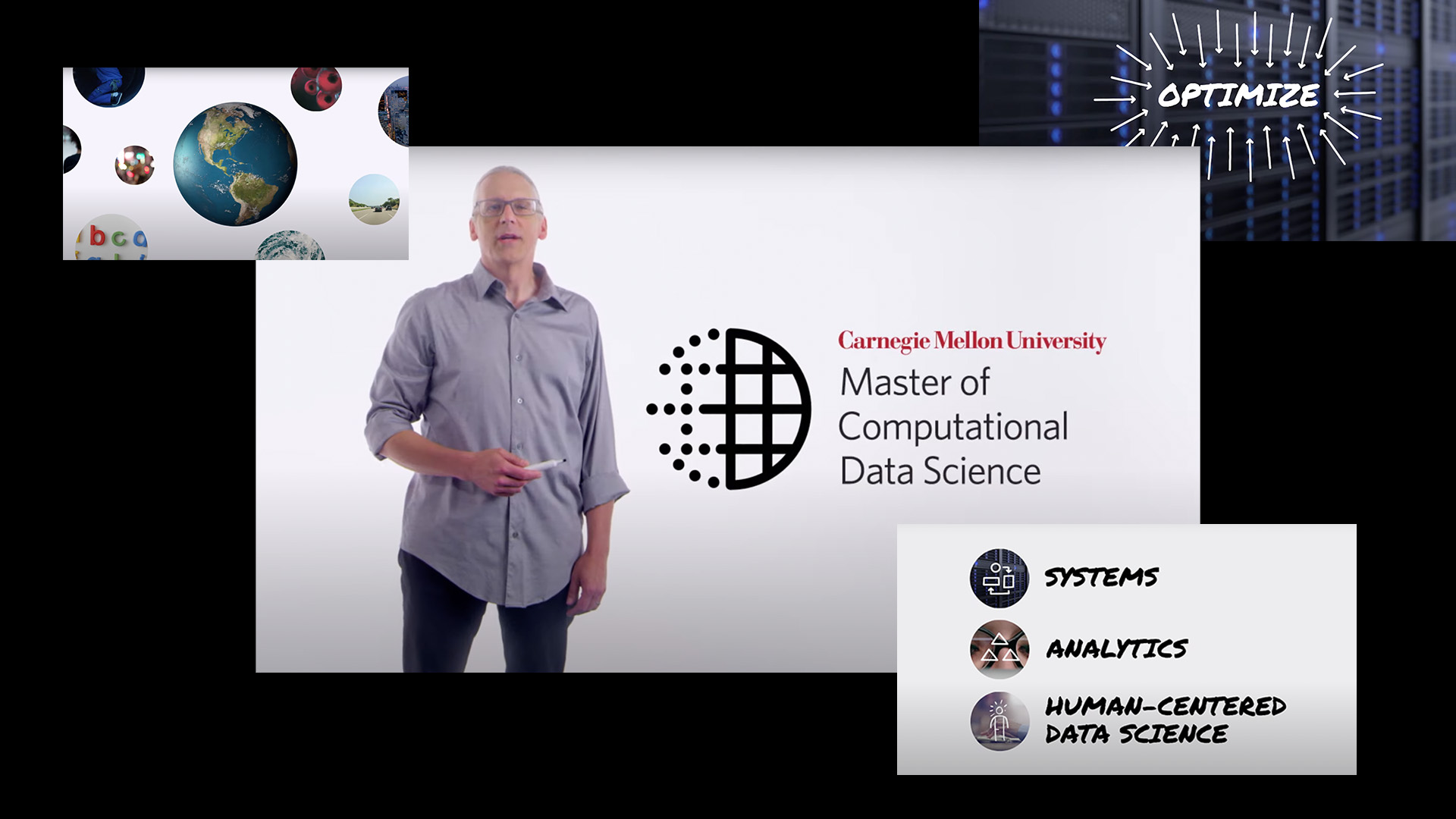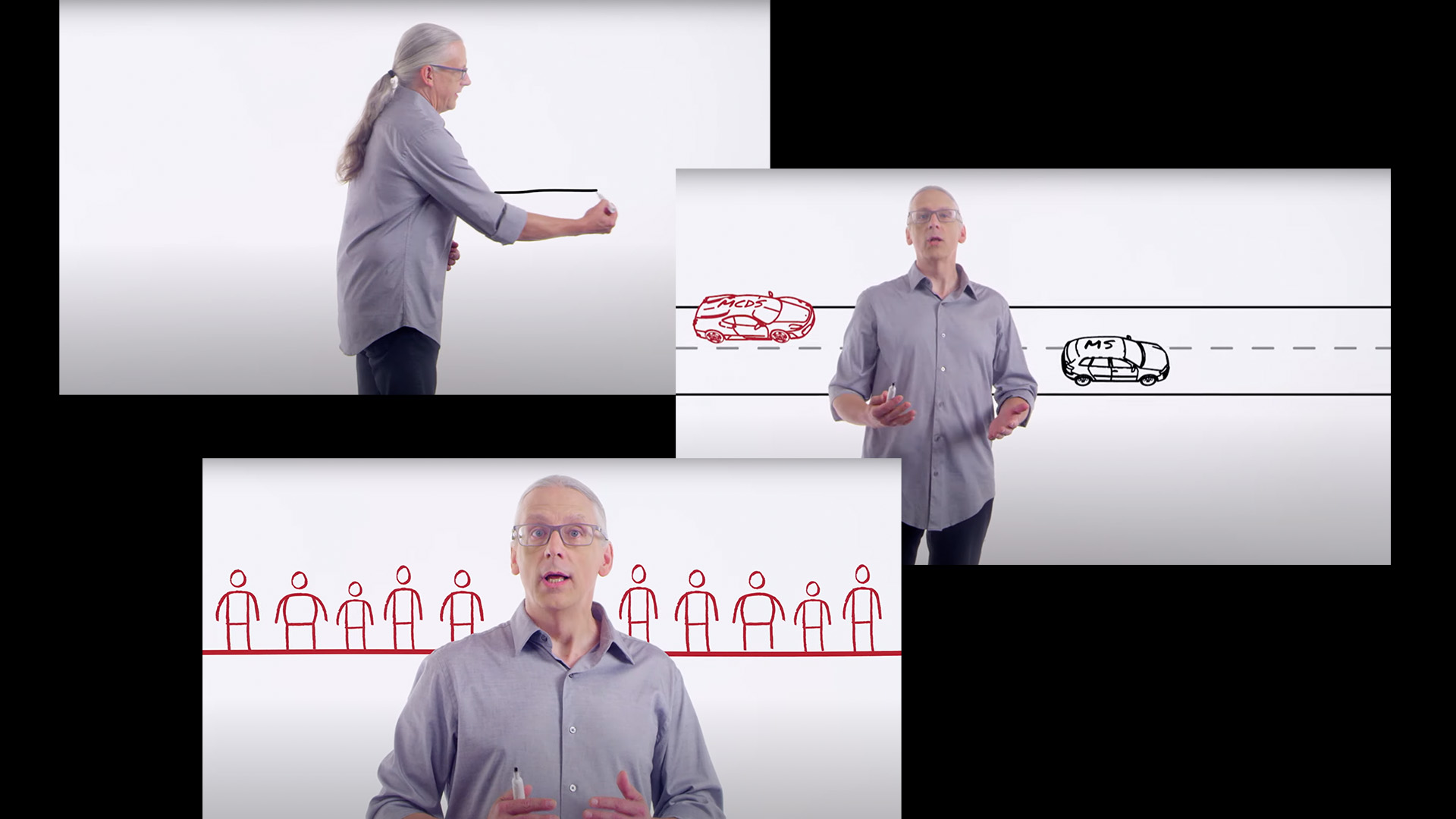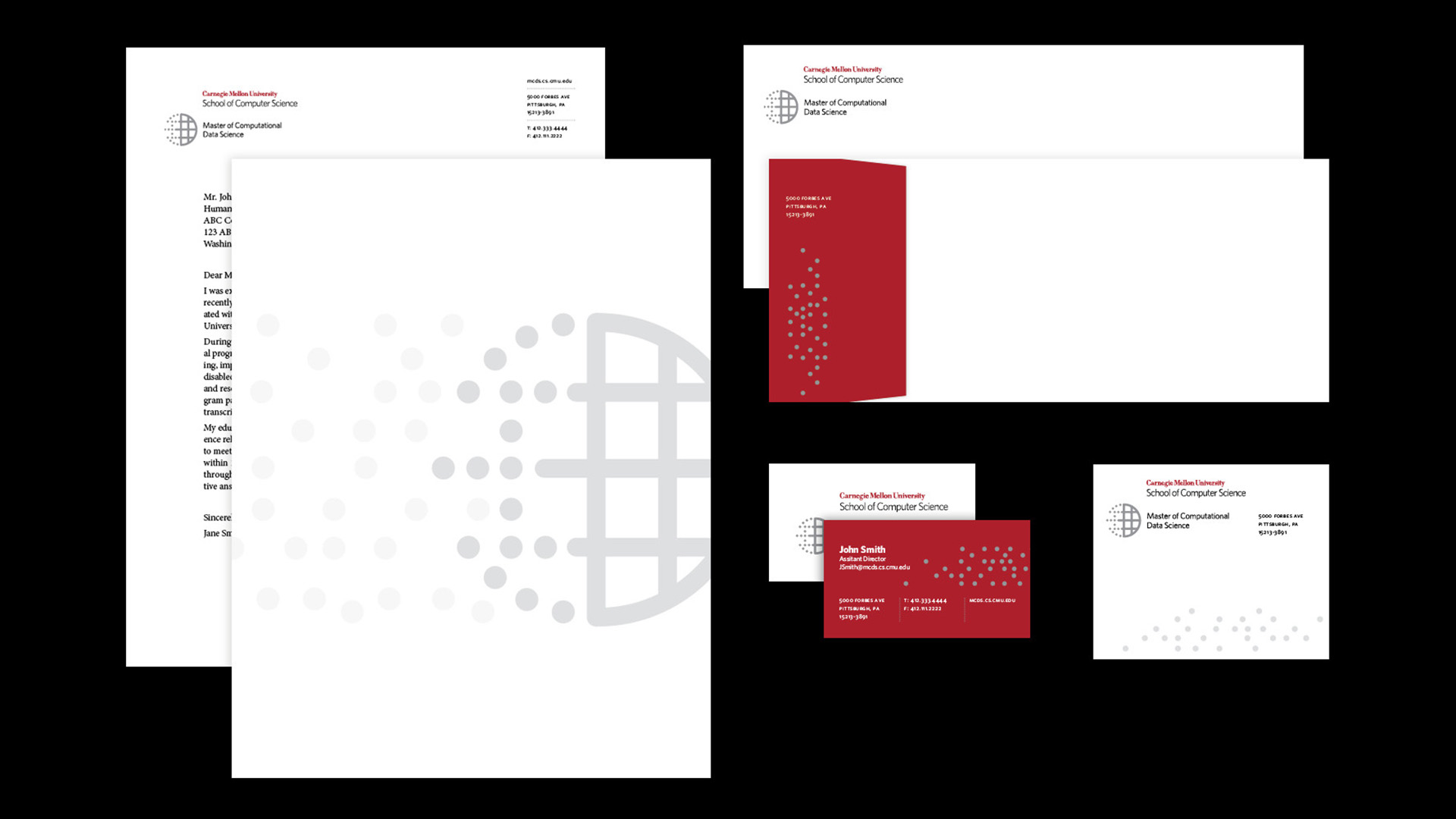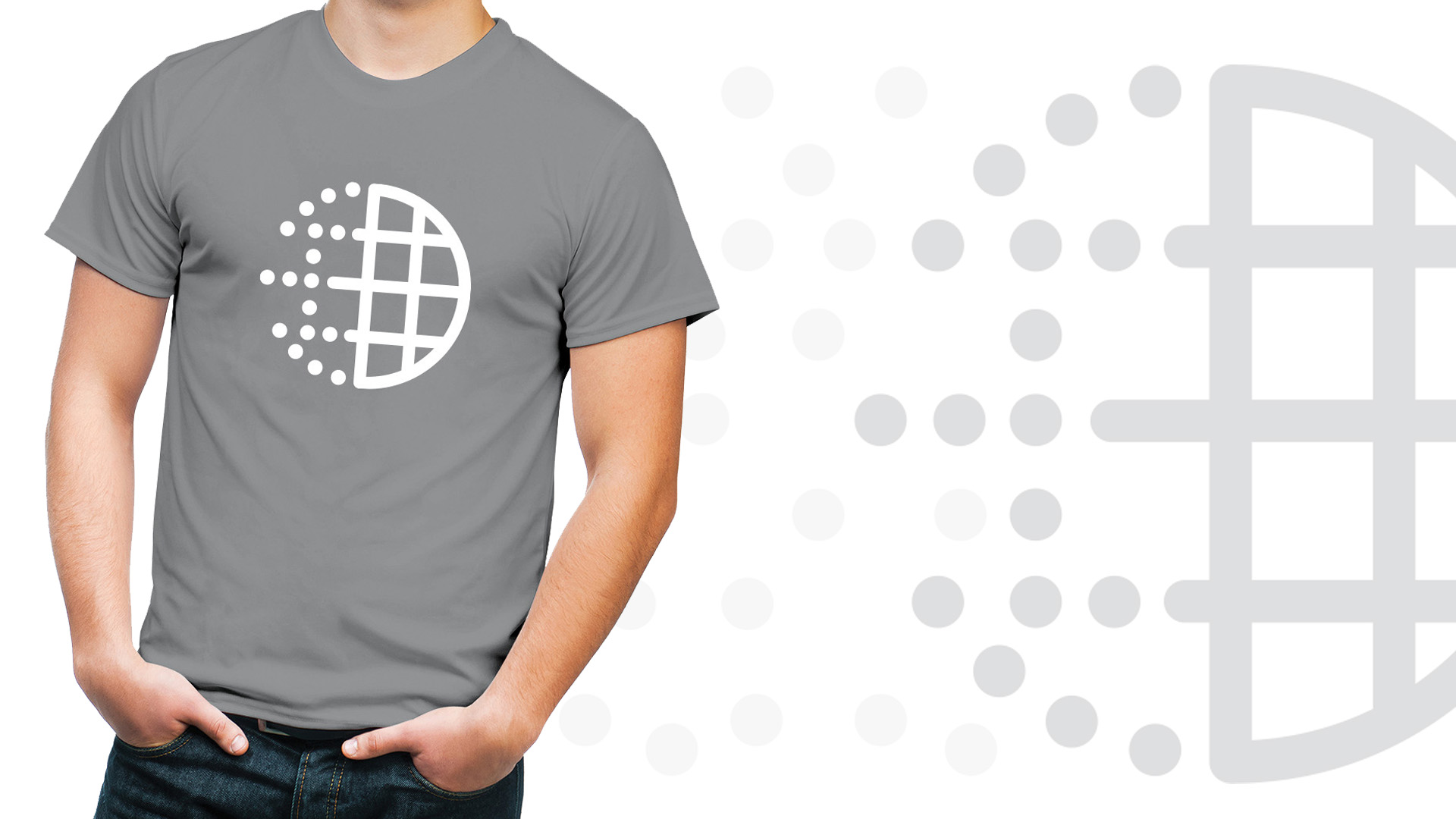 SOFTWARE AND SOCIETAL SYSTEMS DEPARTMENT (S3D)
SEE BEYOND. SOLVE BIG.
Formerly Carnegie Mellon University's Institute for Software Research (ISR), the Software and Societal Systems Department (S3D) is one of seven academic departments housed in the School of Computer Science. S3D's research and education focus is on software systems, which span not only classical software engineering but also topics such as economics, social and organizational issues, public policy, and privacy.
W|W was commissioned to help the Department navigate a comprehensive rebranding initiative, including the development of a new name, that would deliver better alignment, that would mitigate confusion with the Software Engineering Institute, and would create an authentic, compelling narrative that effectively links all its unique parts. View the CMU S3D case study.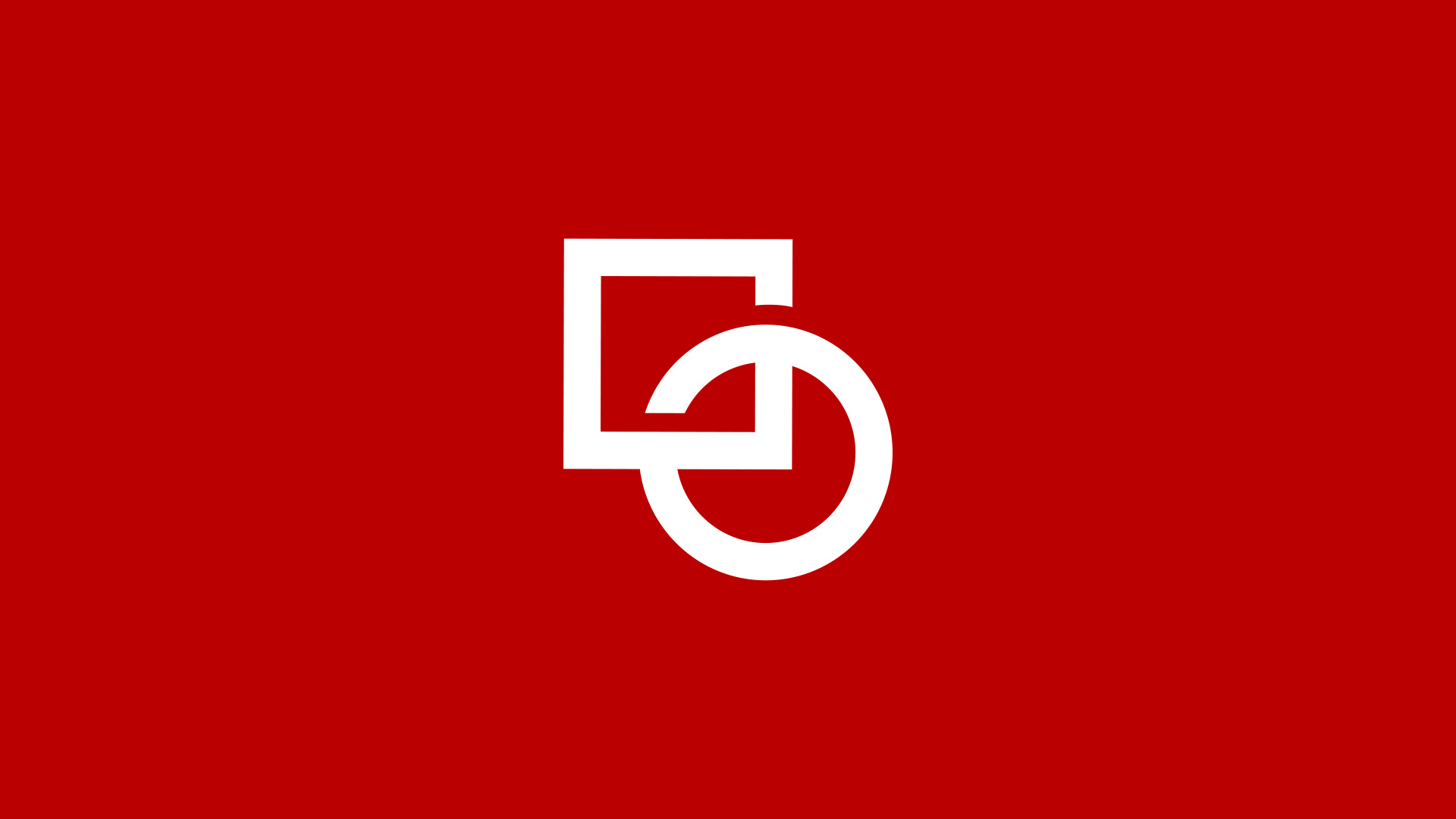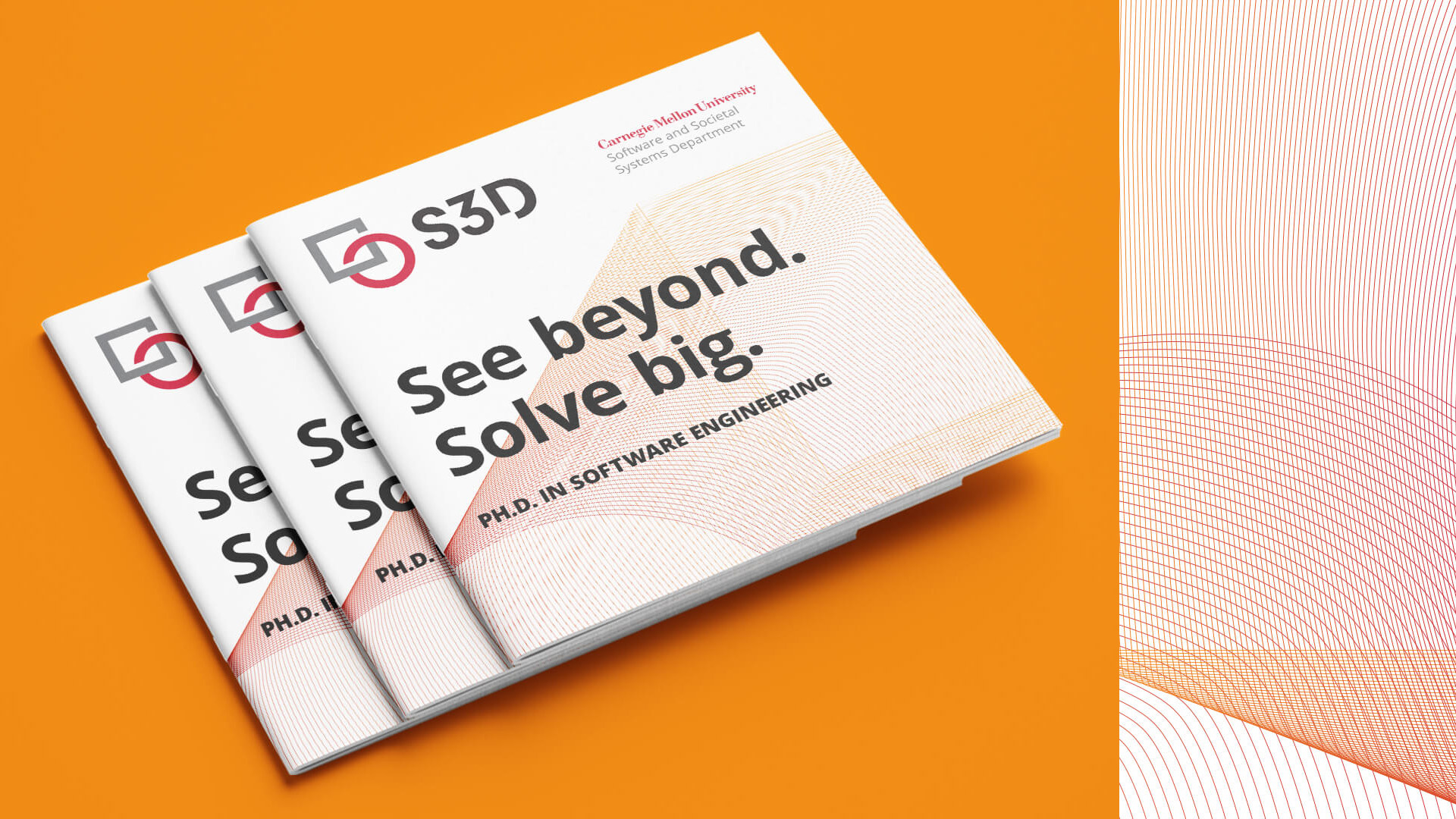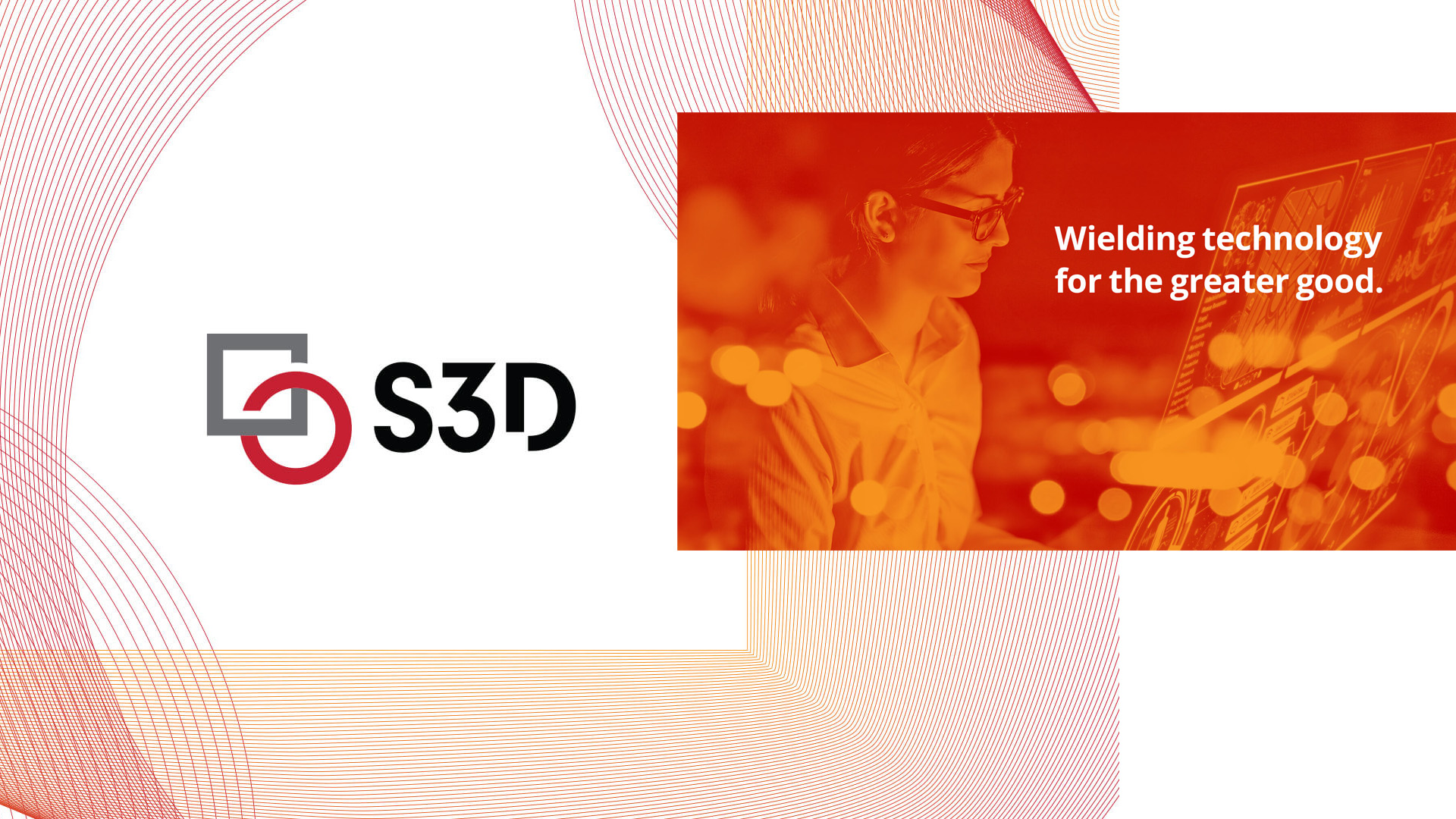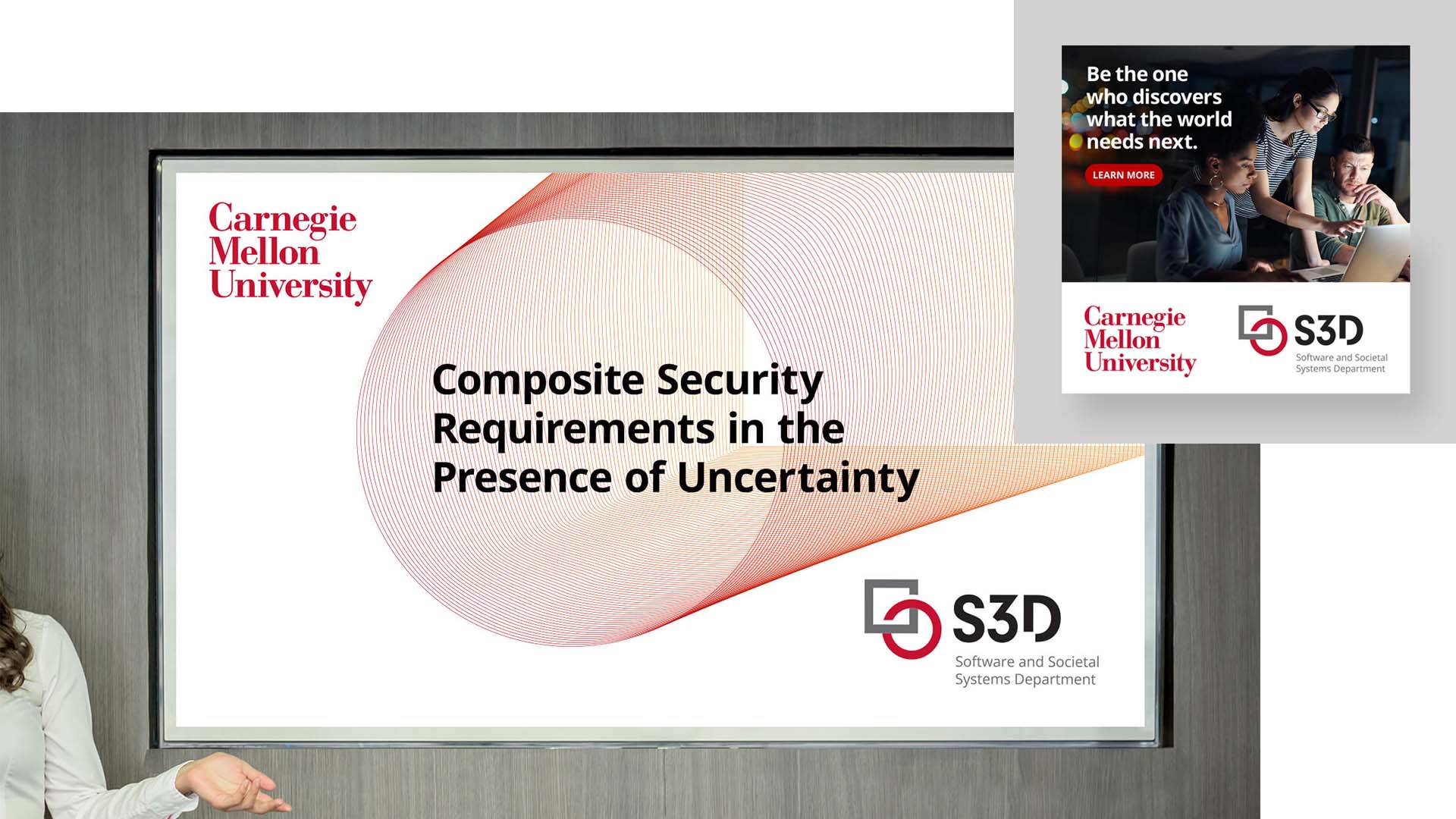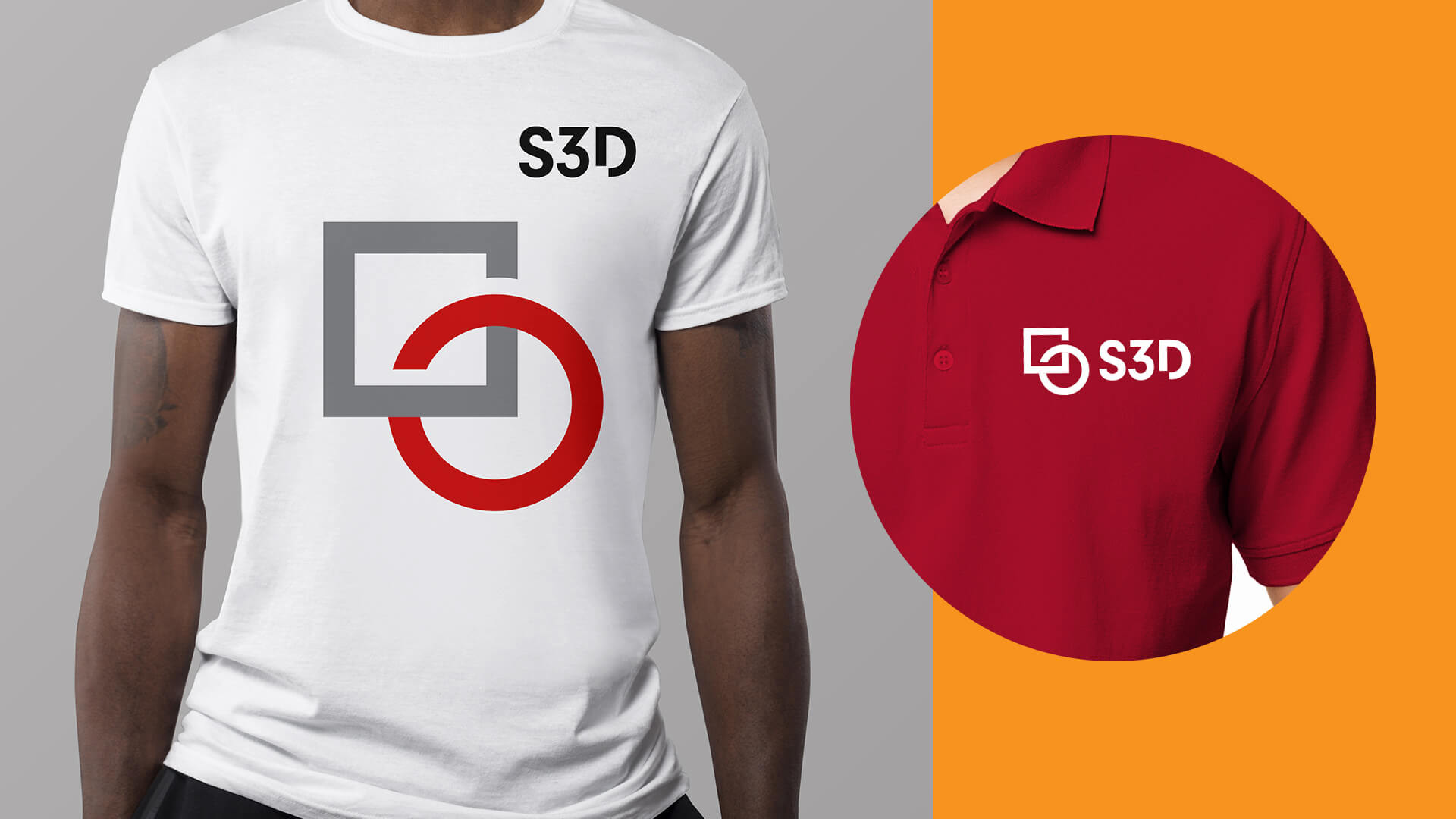 SOCIETAL COMPUTING
HELPING SHAPE THE DIGITAL LANDSCAPE
Carnegie Mellon University's Ph.D. program in the integrated, innovative discipline of Societal Computing provides the techniques, theories, and research methods to address societal issues and create technologies that impact society. The program's multi-disciplinary approach is geared towards tackling the unique computing challenges of our time. W|W created the program's integrated branding which included a visual identity/logo, stationery system, and website design.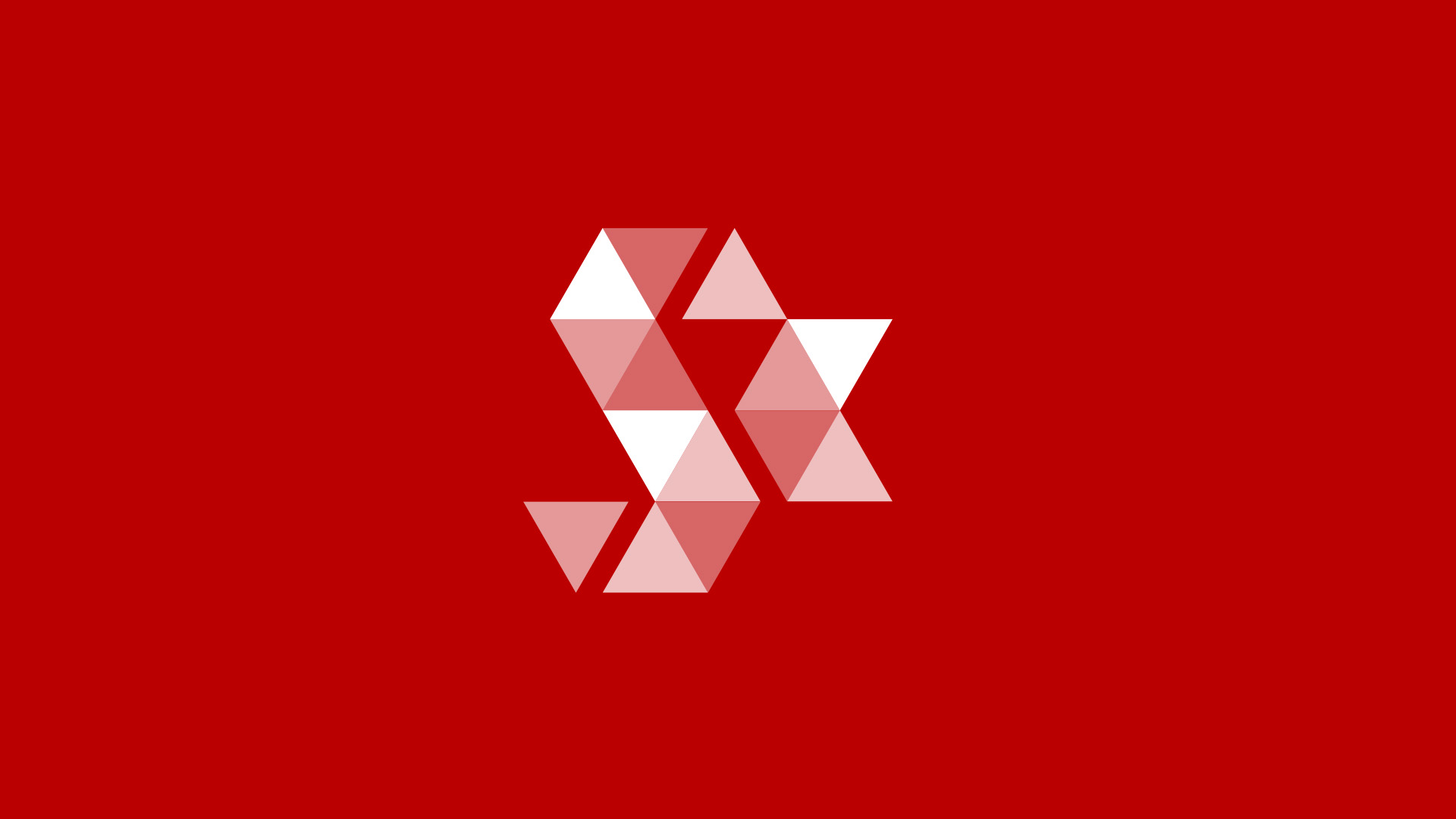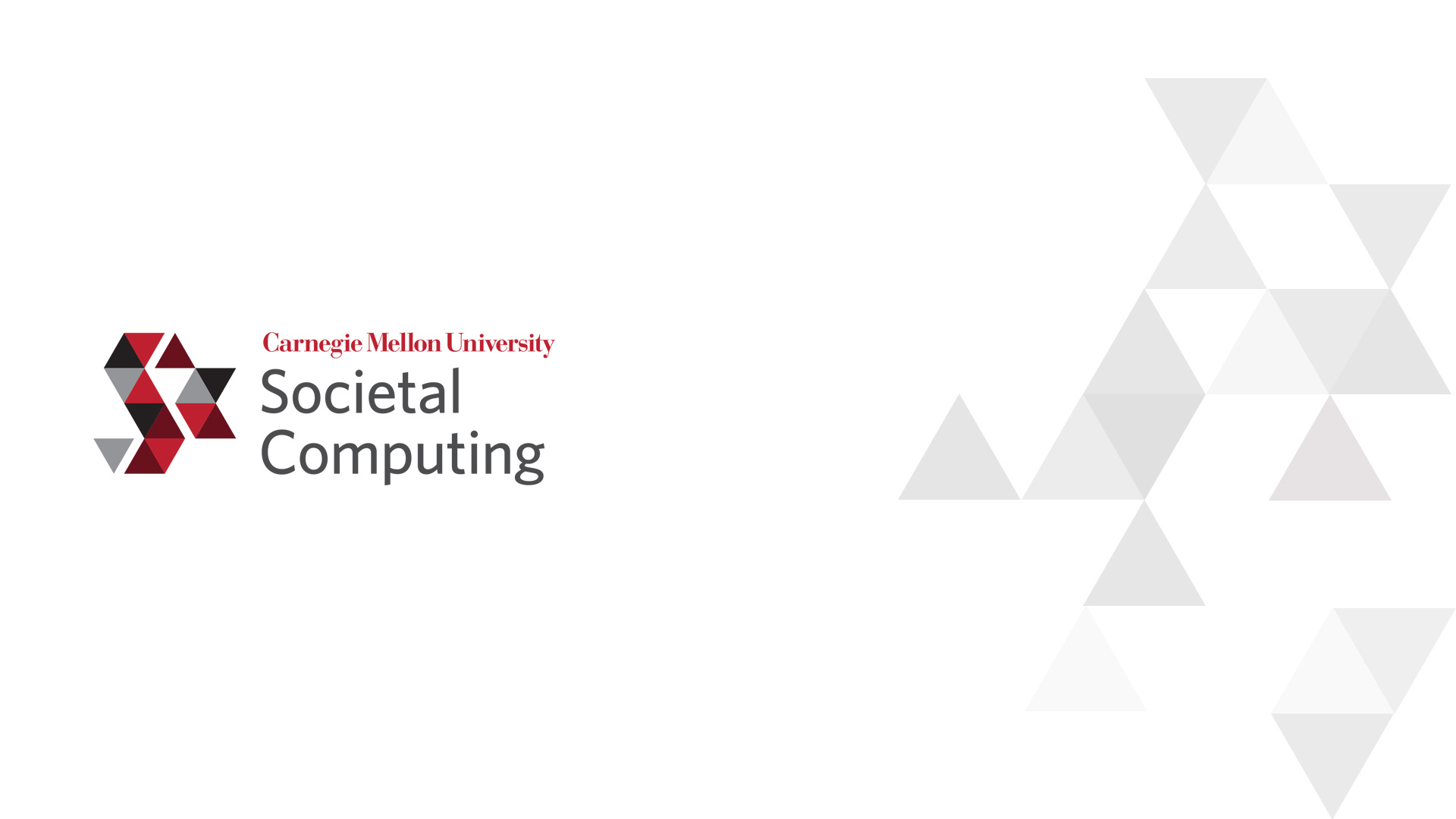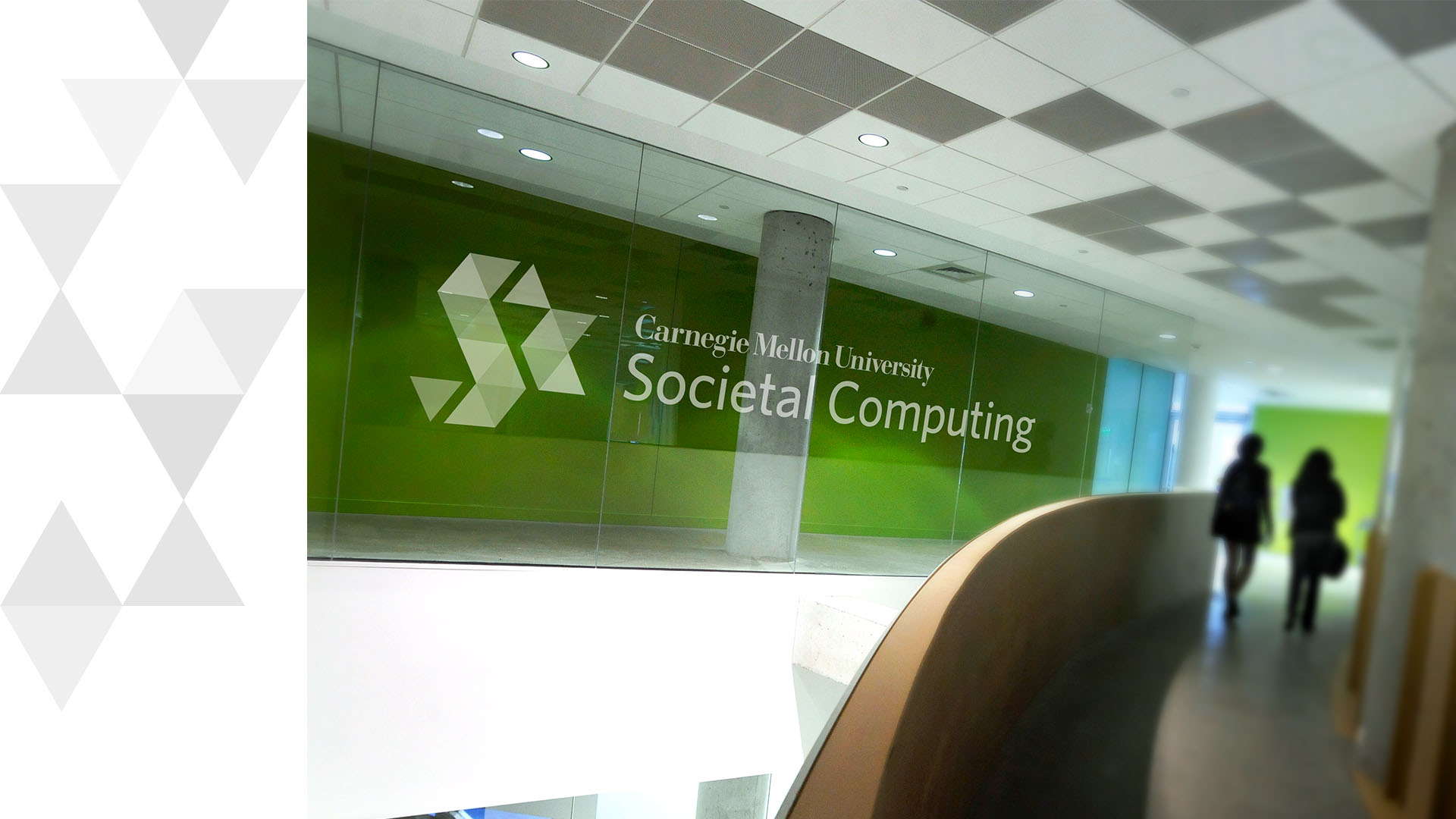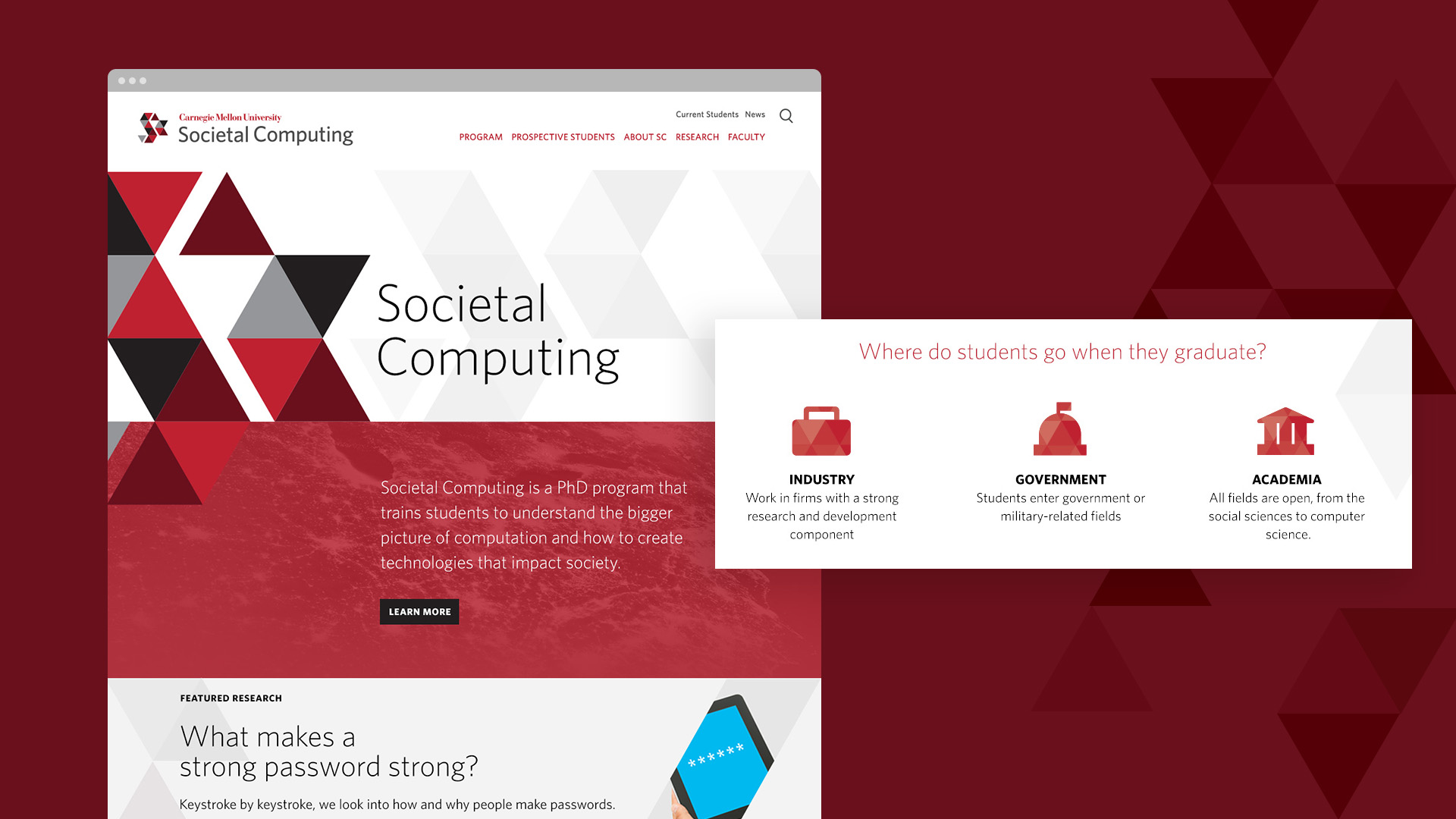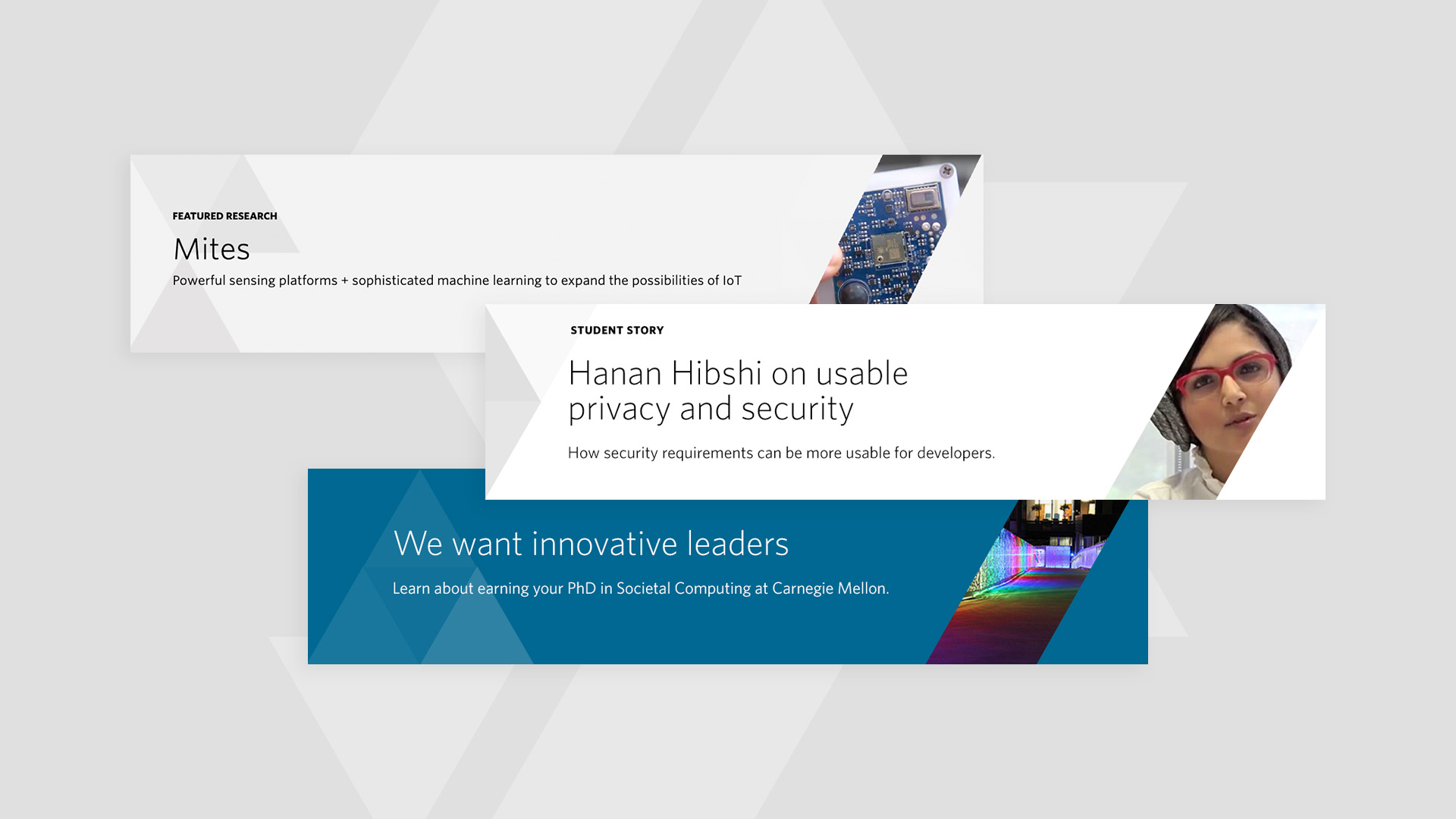 MSIT EBUSINESS TECHNOLOGY PROGRAM
PREPARE FOR THE FUTURE
Housed within the School of Computer Science, the MSIT eBusiness Technology program at Carnegie Mellon offers a one-of-a-kind degree delivered through experiential learning. During the accelerated 12-month program, students learn by working on projects that allow them to practice both the hard and soft skills needed as a consultant in the technology field. W|W created the integrated branding for MSIT eBusiness which included visual identity, stationery system, presentation template, and website design.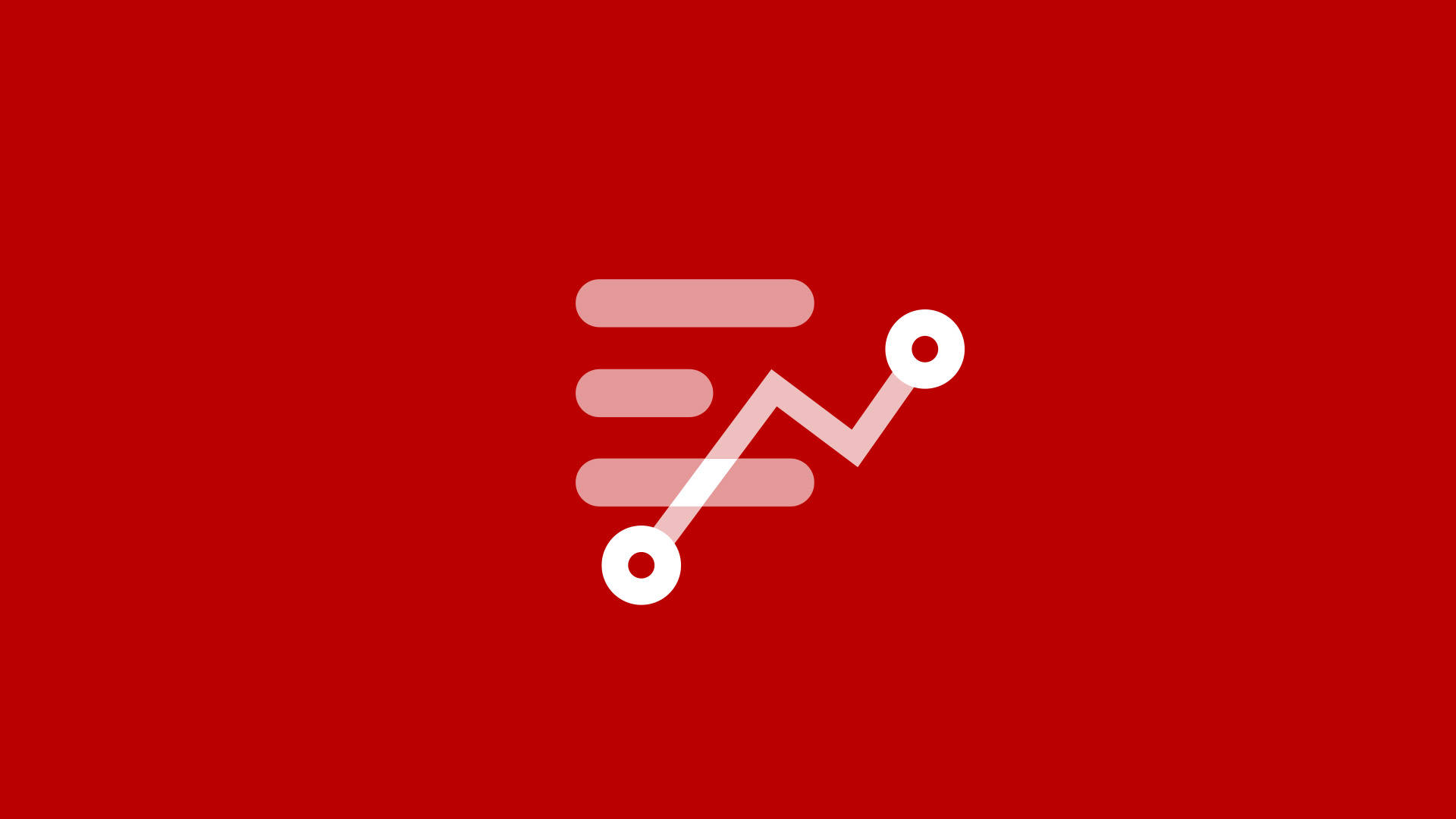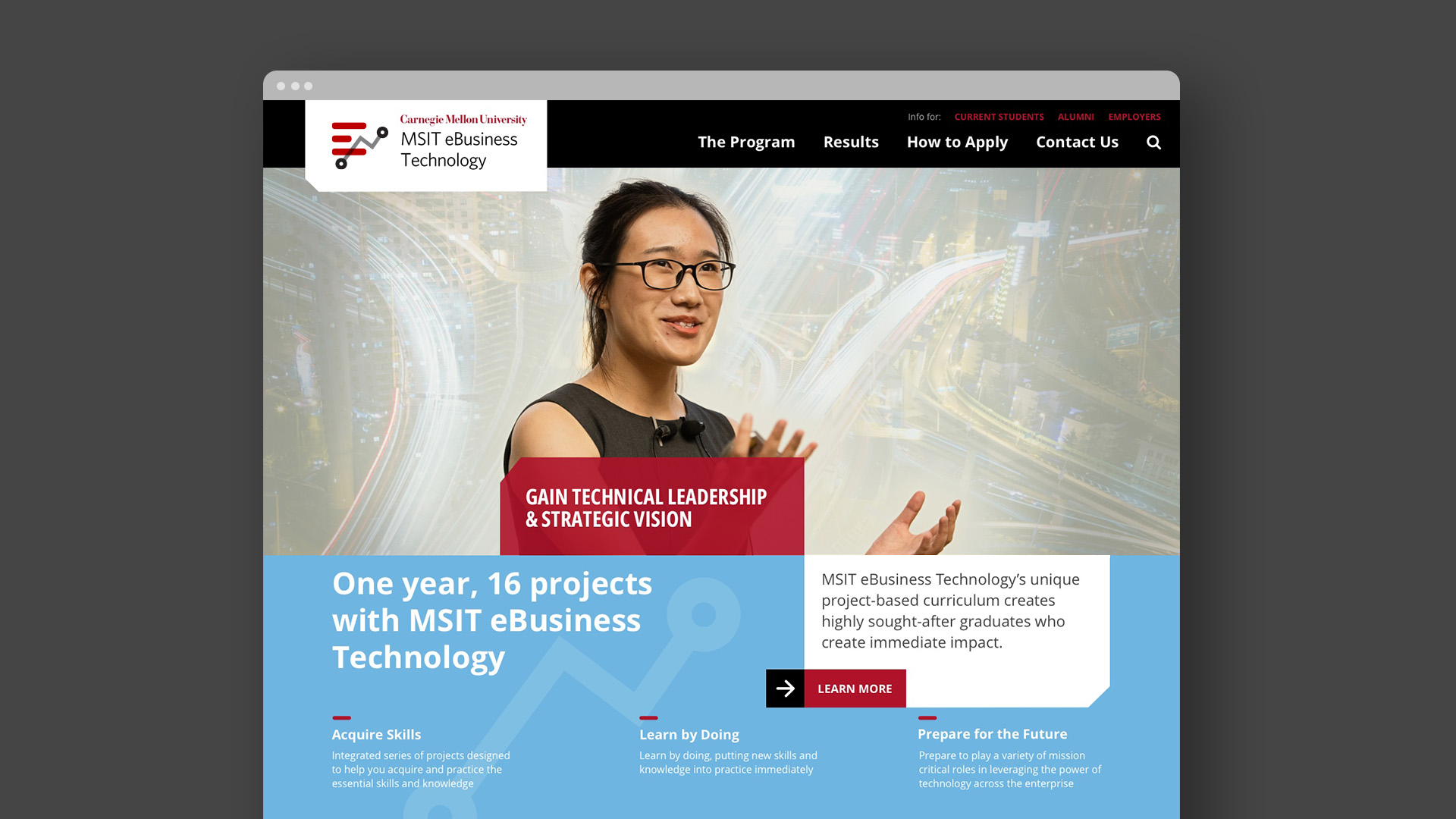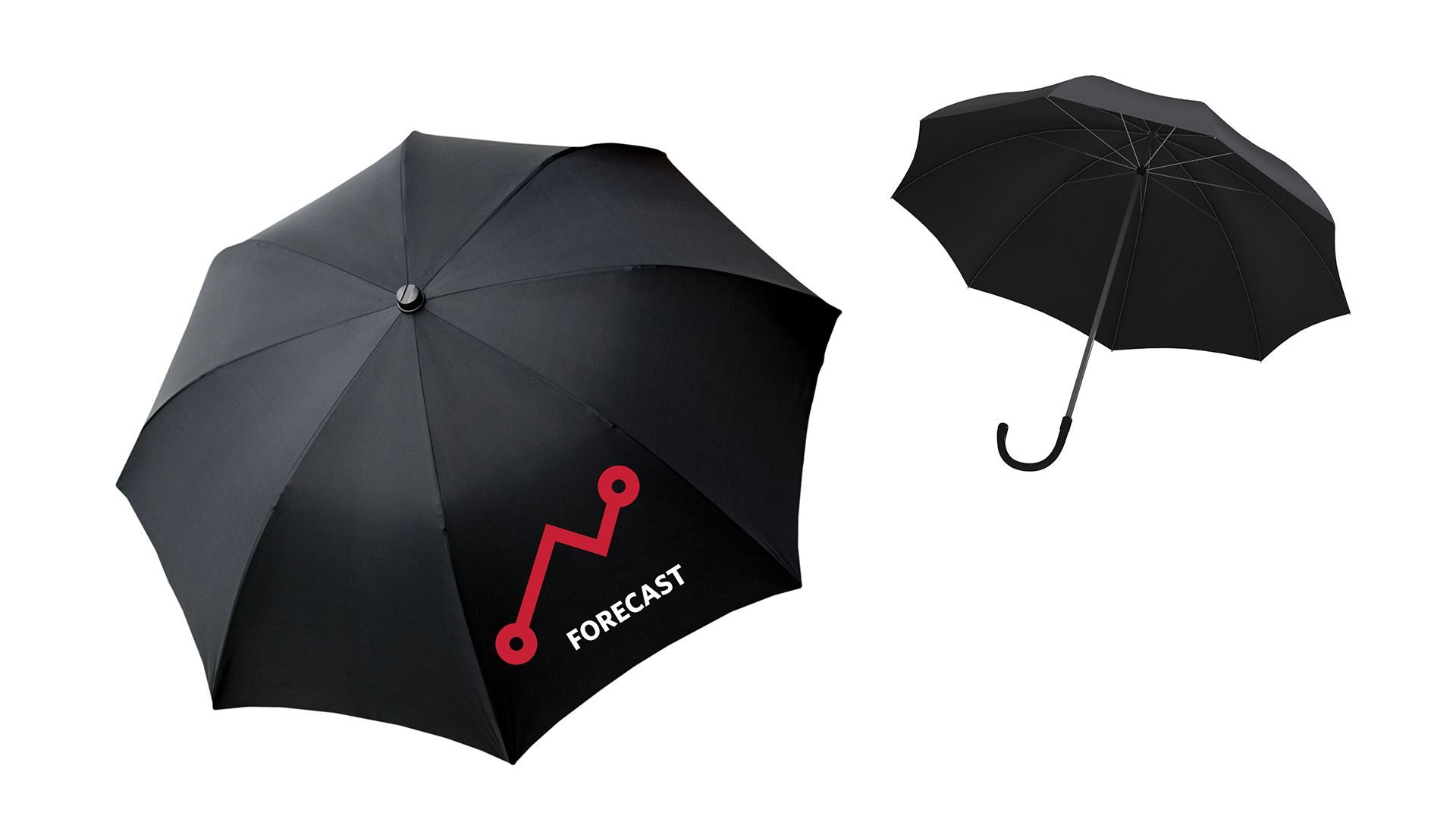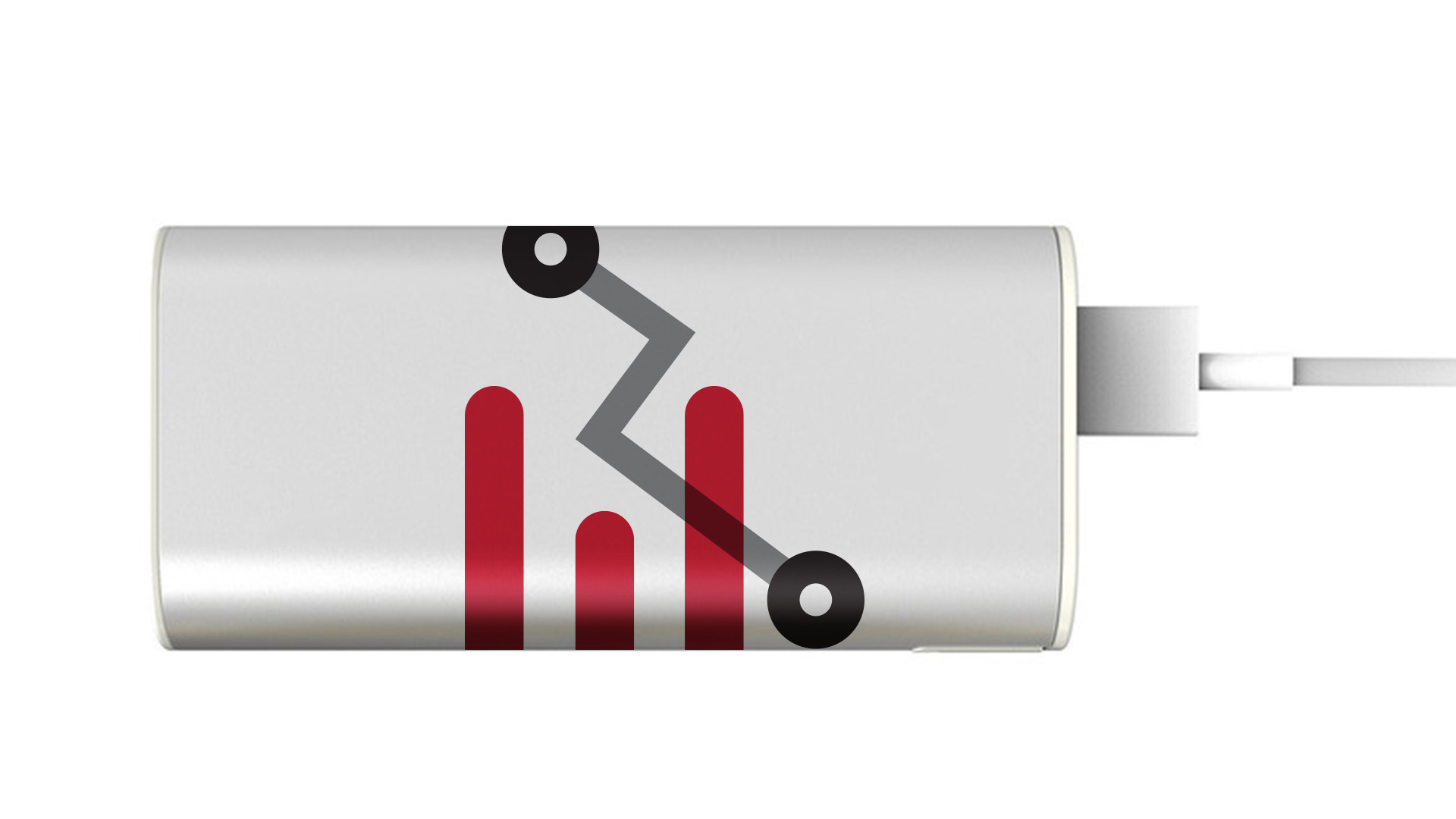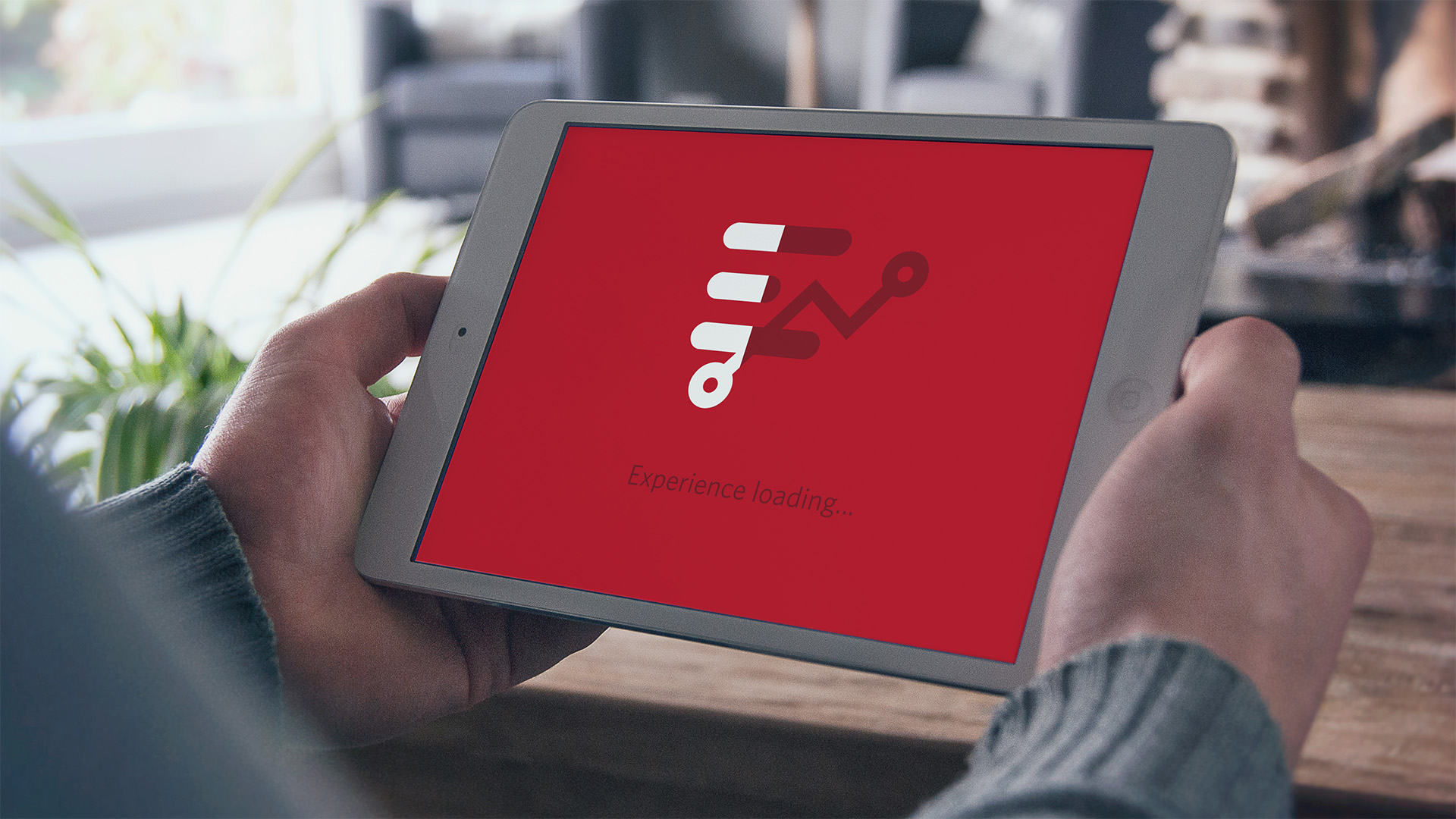 COMPUTATIONAL DATA SCIENCE LABS
GROWING NEW IDEAS
The Computational Data Science Labs (CDSL) is a new lab sponsored by the Language Technologies Institute in the School of Computer Science at CMU. The lab creates a place where CMU students and faculty can collaborate with industry to investigate some of the most important data science problems facing industry. CDSL carries out both research and development, an important distinction as most centers and labs only conduct research. W|W designed the integrated visual branding and identity system for CDSL.