Wall-to-Wall Studios Designs Publications Showcasing Richard King Mellon Foundation
July 30, 2021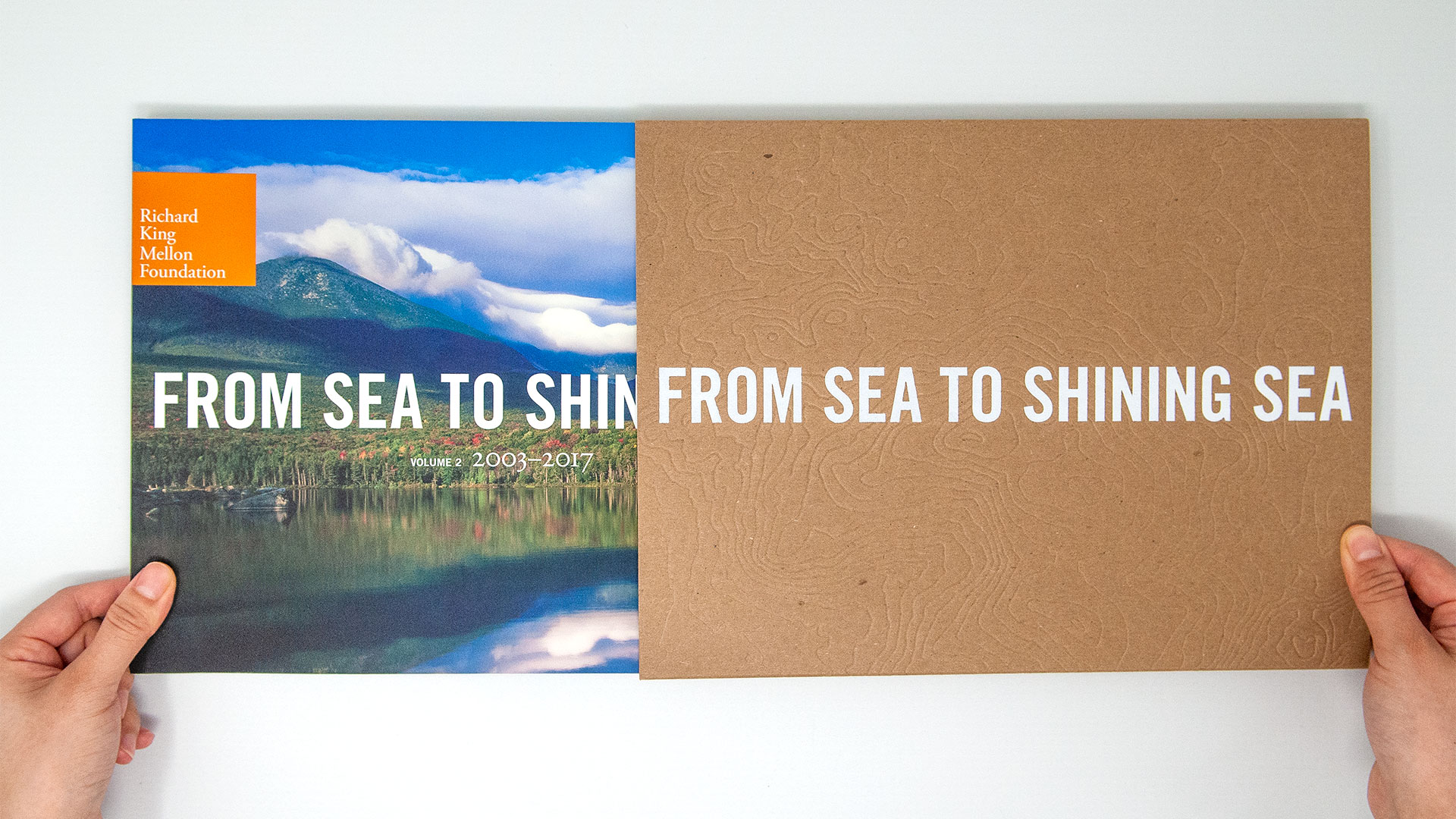 For more than 70 years, the Richard King Mellon Foundation has invested in the competitive future and quality of life in Southwestern Pennsylvania, and in the protection, preservation, and restoration of America's environmental heritage.
"From Sea to Shining Sea" is a 120-page publication that chronicles the impact of the Foundation's conservation focus over a 15-year timeframe.
"Seeding Transformation" is a nearly 300-page book that chronicles how the Foundation helped meet essential needs during the 20 year period of grantmaking from 1999-2018.
Since 2013, W|W has also designed the annual report for the Richard King Mellon Foundation. 2020's annual report was of particular importance, highlighting the ways the Foundation has made an impact on the Southwestern Pennsylvania community during an extraordinarily challenging year.
View the full Richard King Mellon Foundation case study.