Wall-to-Wall Studios Designs Integrated Branding & Websites for Alloy 26 and Nova Place
December 13, 2016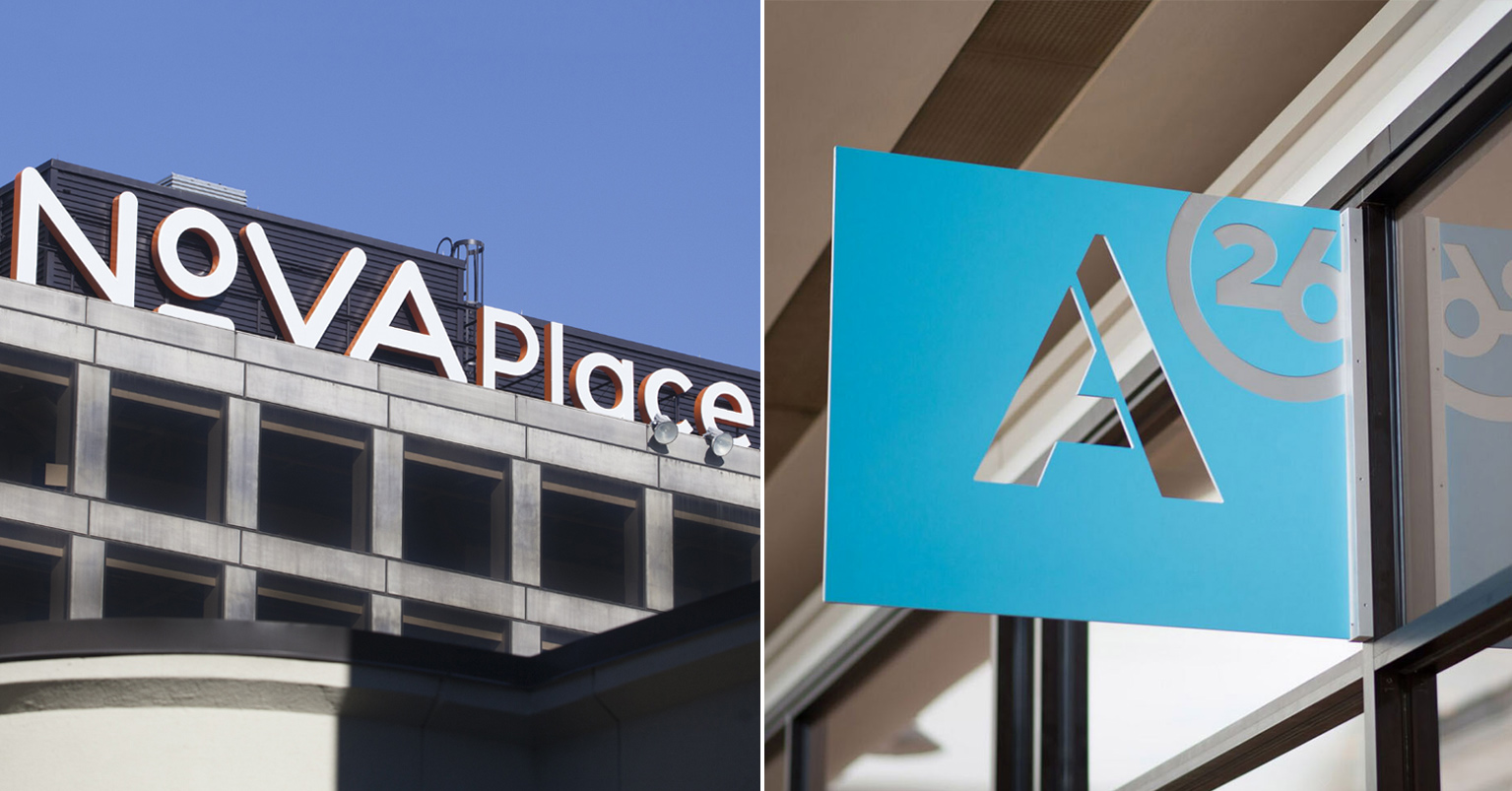 Wall-to-Wall Studios designed the integrated visual branding and marketing communications (logo, signage, messaging, website, print collateral, advertising, brand style guide and more) for Alloy 26 and Nova Place.
With over 50,000 square feet of space designed with an open floor plan, Alloy 26 is Pittsburgh's largest co-working space. Dedicated desks, privates offices and conference rooms provide the perfect, community-minded environment for co-working that empowers entrepreneurs to learn, work, and grow.
Alloy 26 resides inside a much greater transformation of the former 1.2 million square foot Allegheny Center property, recently unveiled as Nova Place. W|W's collaboration on Alloy 26 and Nova Place with NYC-based developer Faros Properties is part of their plan to the rejuvenate the 30-acre campus, to revitalize the community and surrounding North Side region as the next high tech hub and epicenter of business of Pittsburgh. The project represents the largest urban renewal project in the country.
For more info, please visit the Alloy 26 or Nova Place case studies.