ALLOY 26
STRENGTH IN NUMBERS
Working with NYC-based Faros Properties, W|W designed the integrated branding and marketing communications (identity system, logo, messaging, signage, website, print collateral, advertising, brand style guide and more) for Alloy 26, Pittsburgh's newest & largest co-working space. Offering a competitive month-to-month lease plan, Alloy 26 is a cutting-edge office space, fostering a community of ideas, relationships and "strength in numbers" for the entrepreneur or startup. Alloy 26 resides within Nova Place (also successfully branded by W|W), the transformed 35 acre campus previously known as Allegheny Center. The responsively designed website was initially developed using BlokBlok CMS, a Ruby on Rails + Javascript content management system.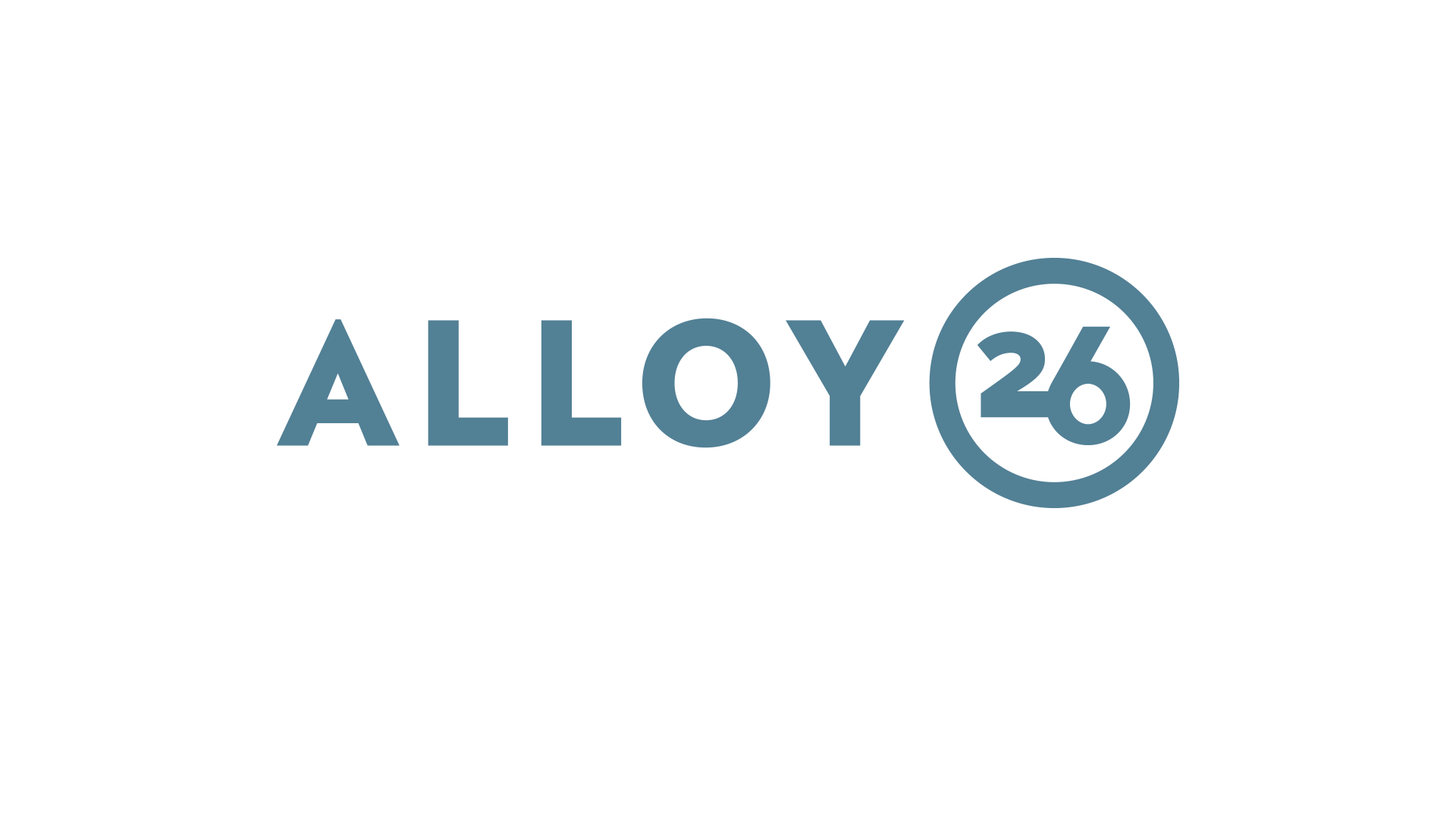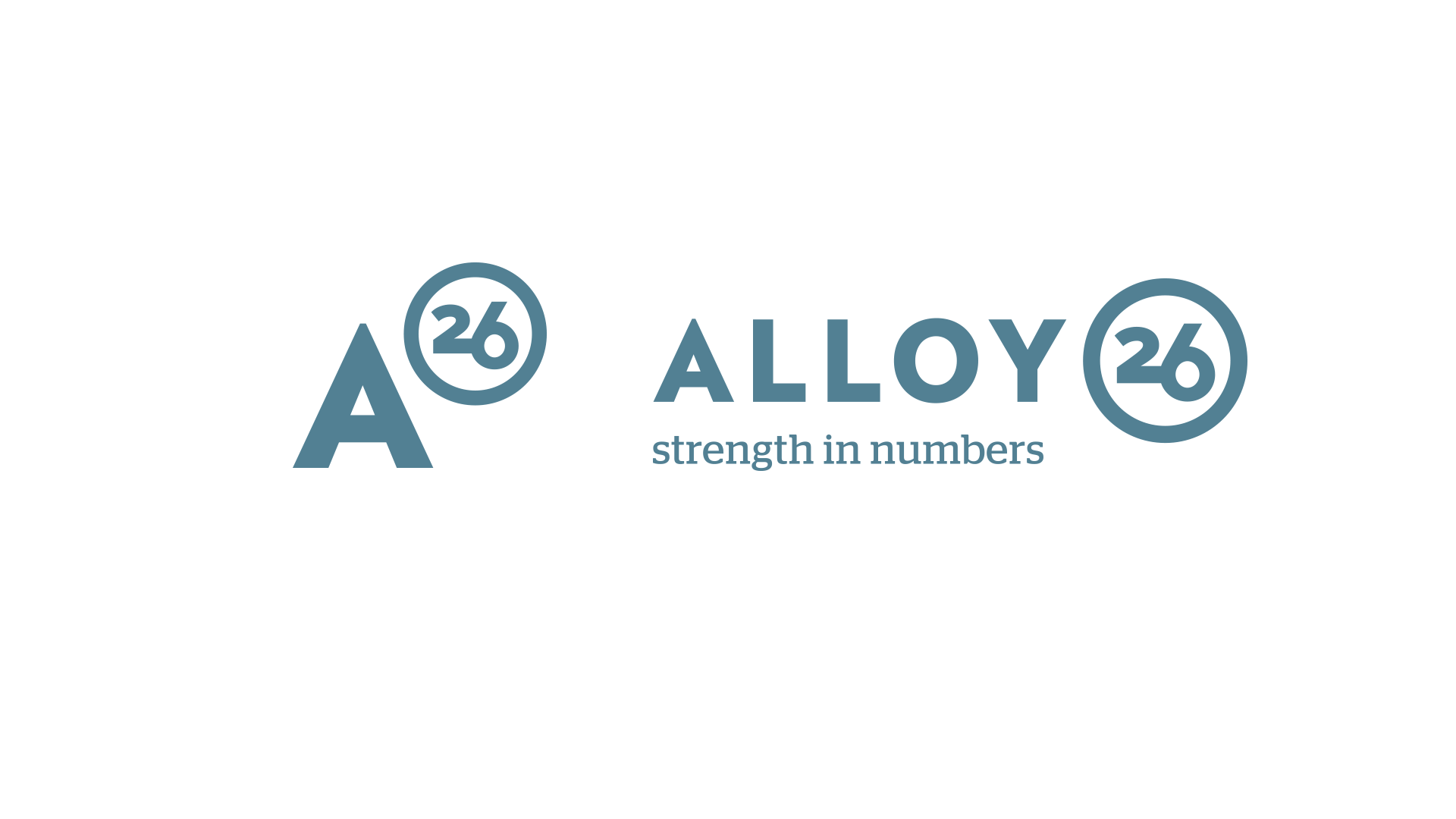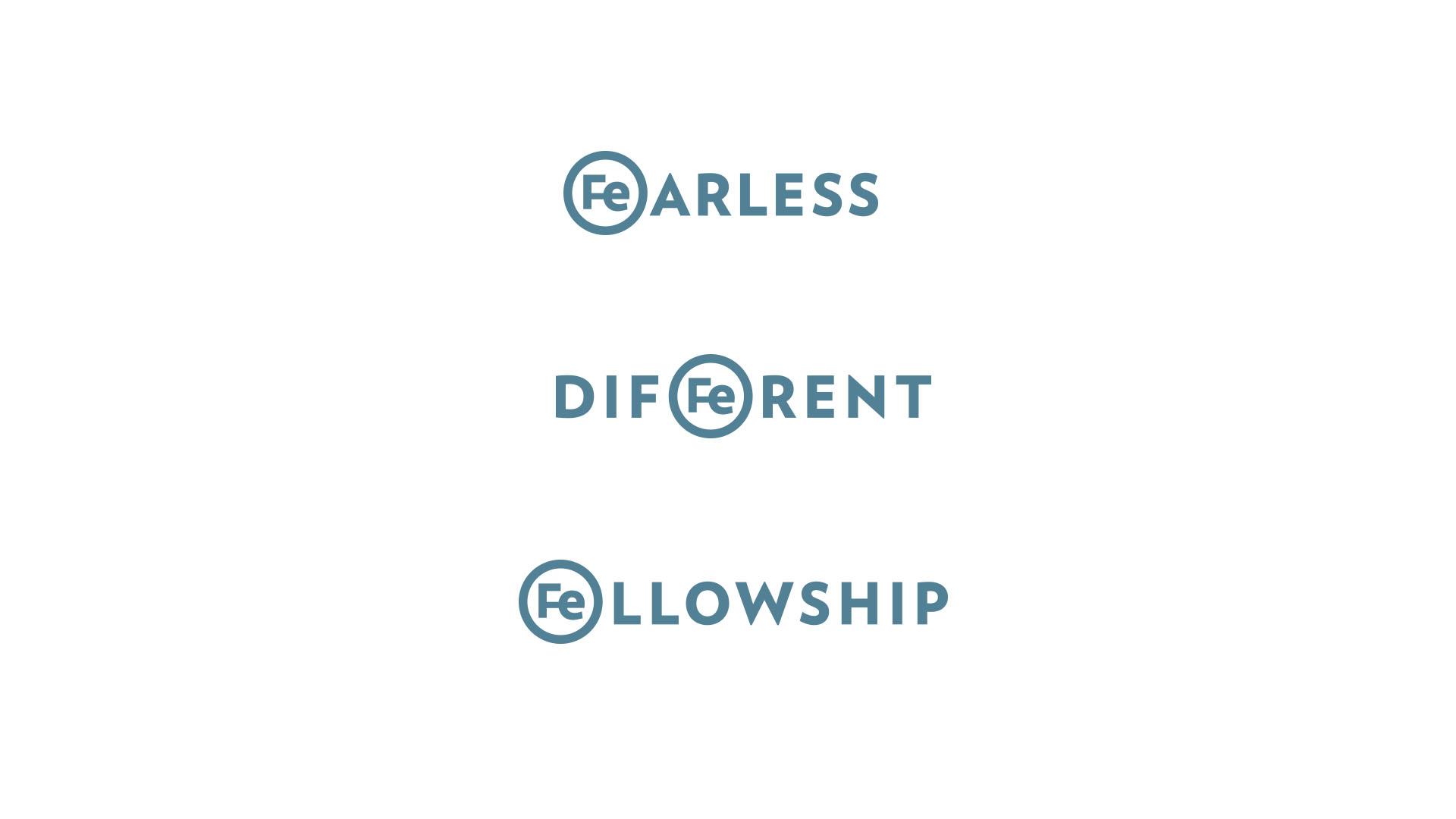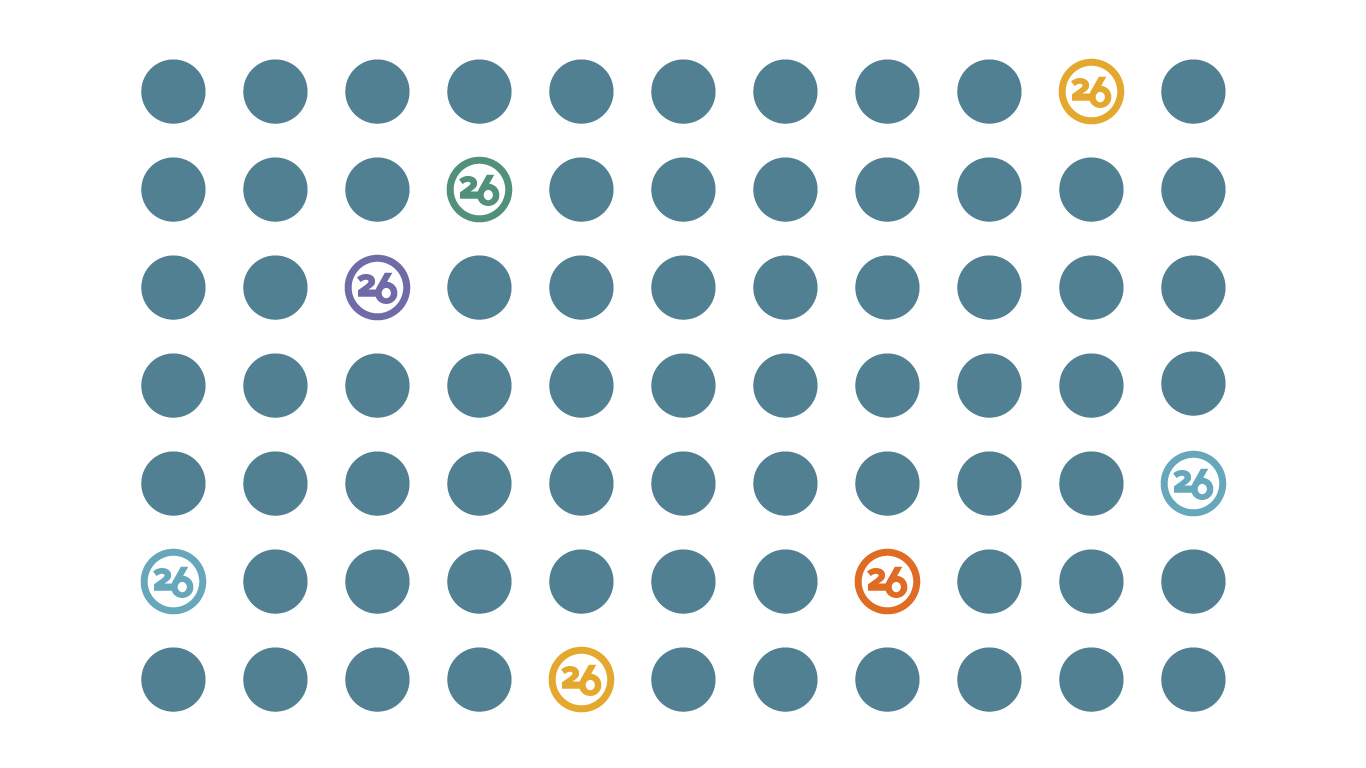 BRAND SYSTEM
The Alloy 26 brand system was designed with inherent flexibility to be deployed across media and medium, leveraging a deep toolkit containing messaging framework, photography guidelines and graphic templates.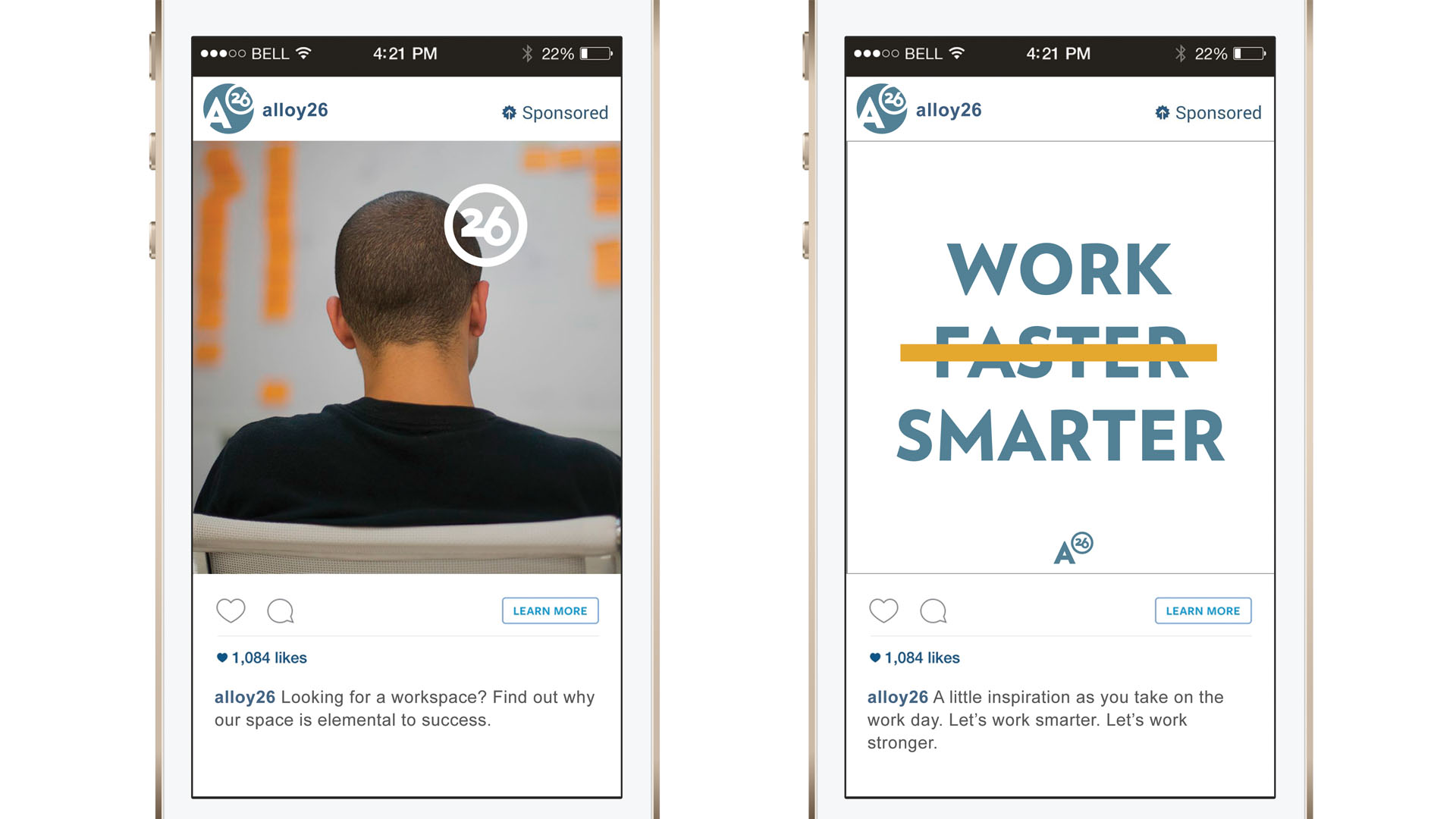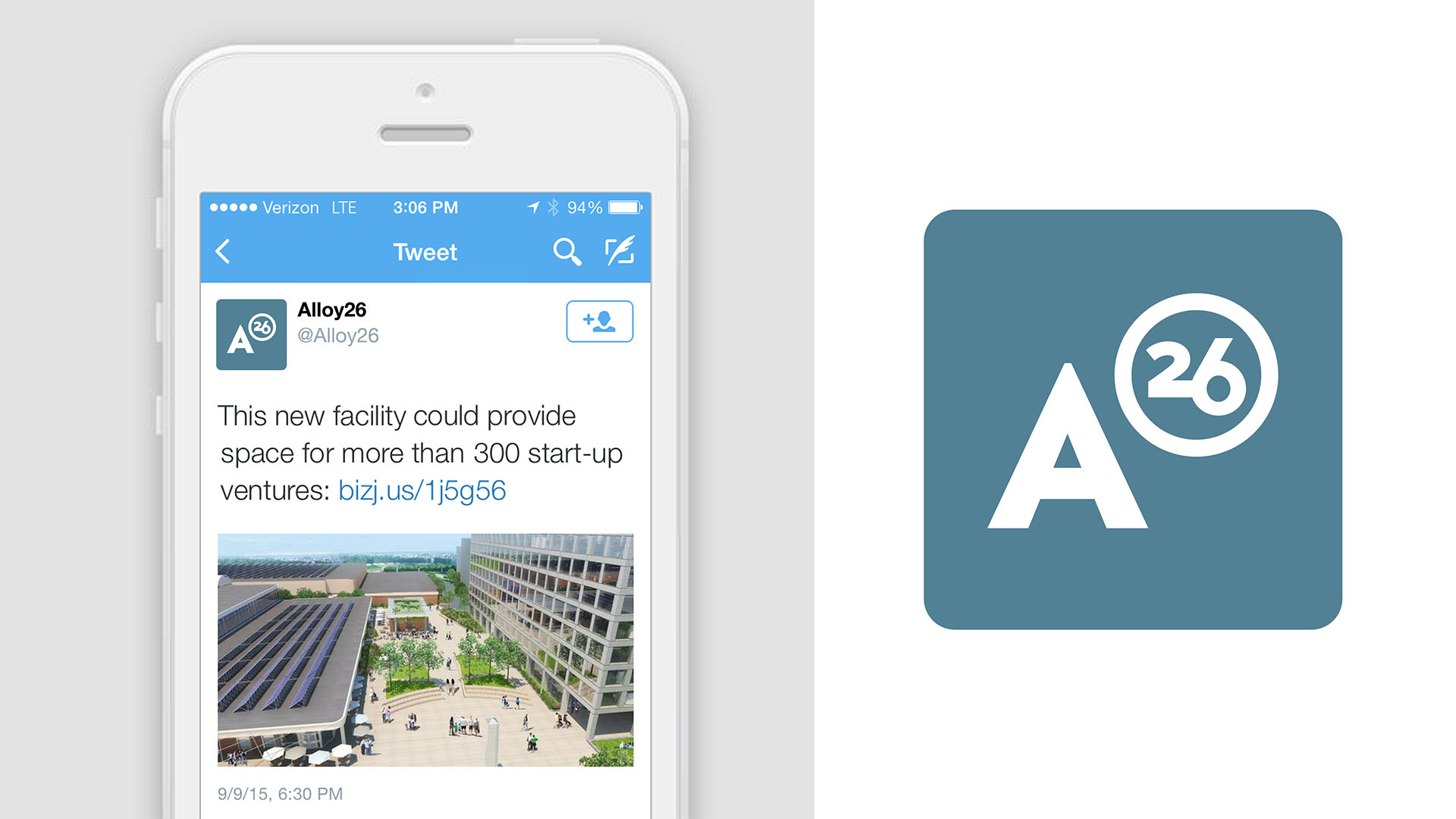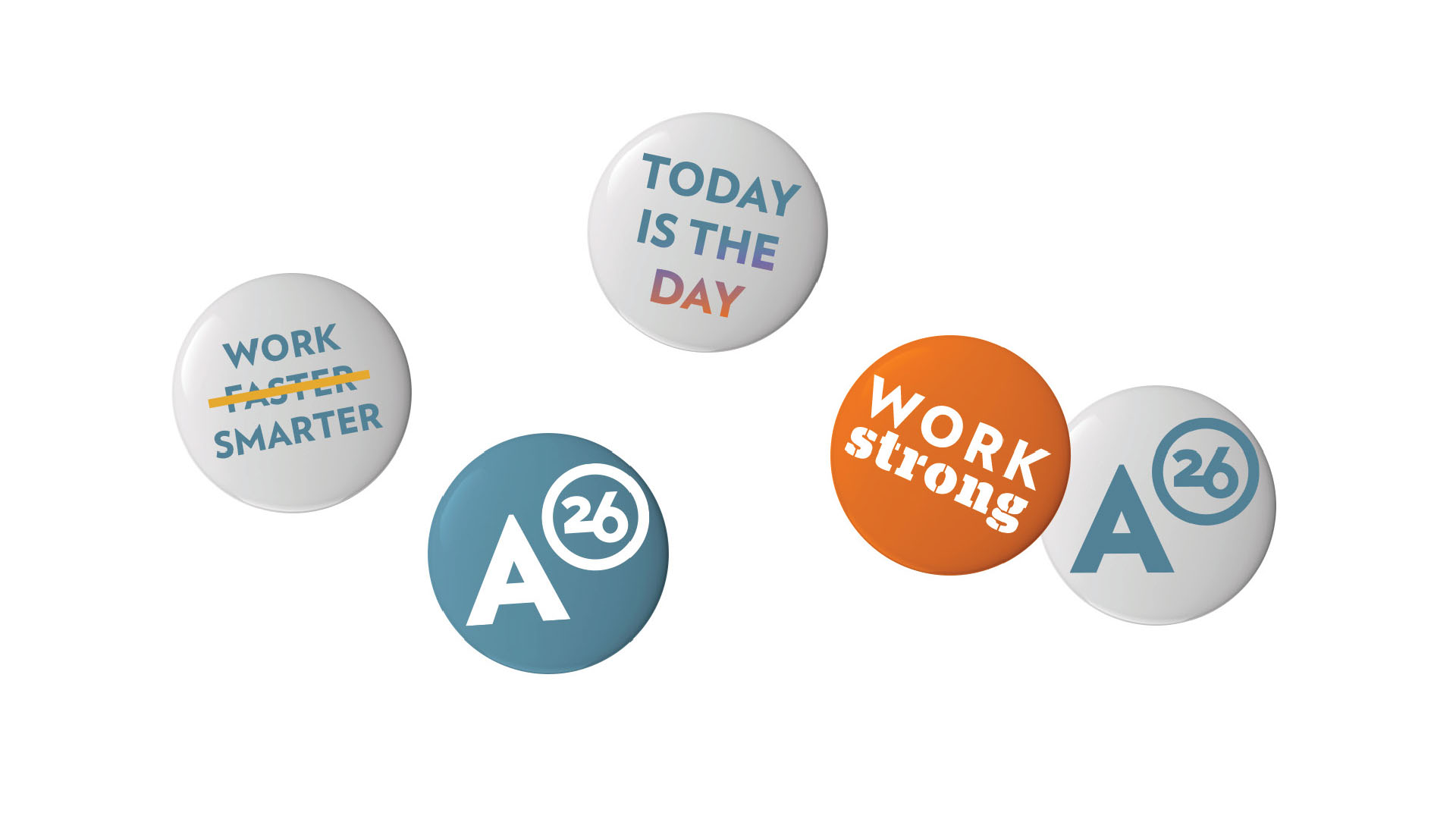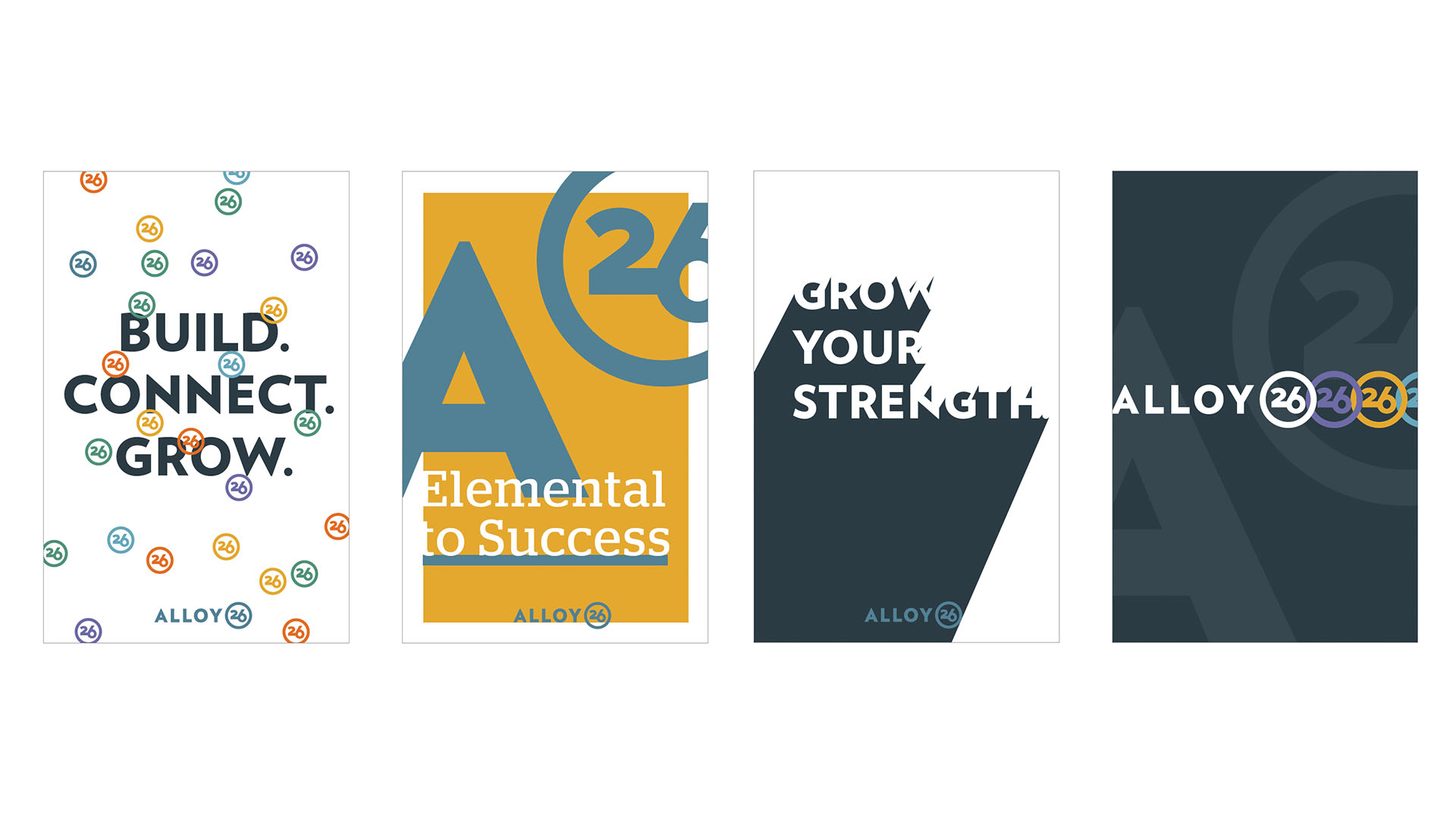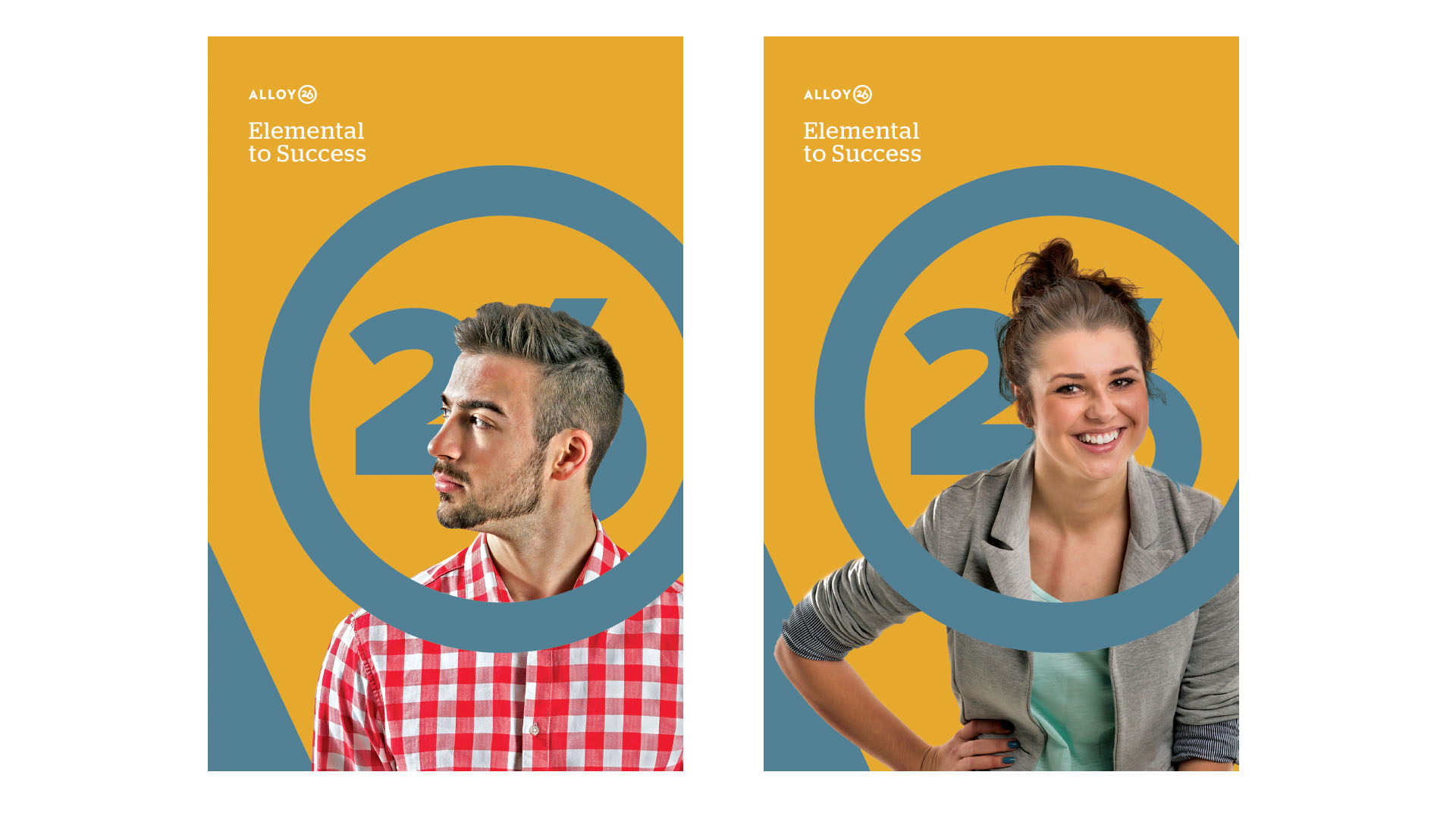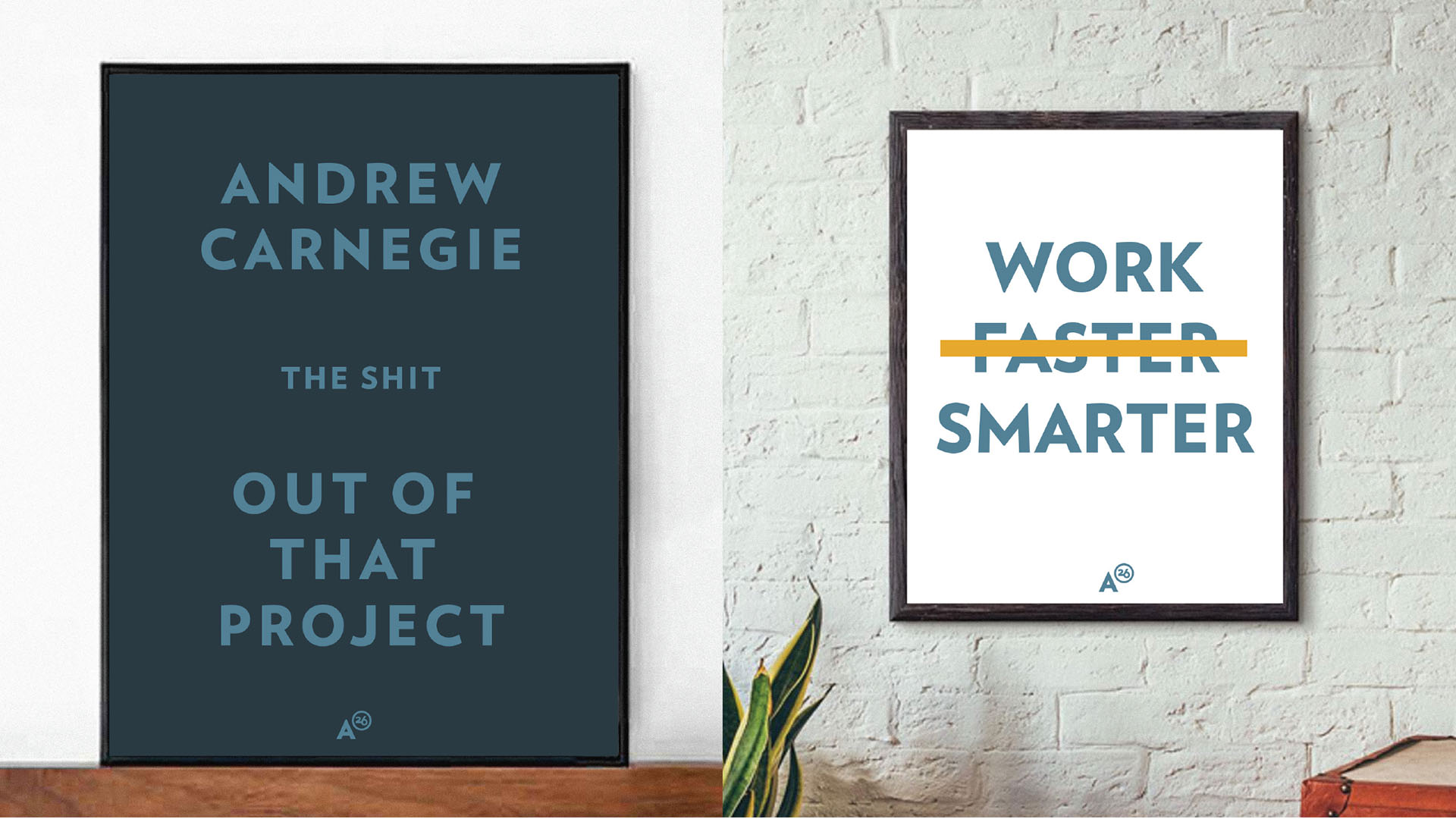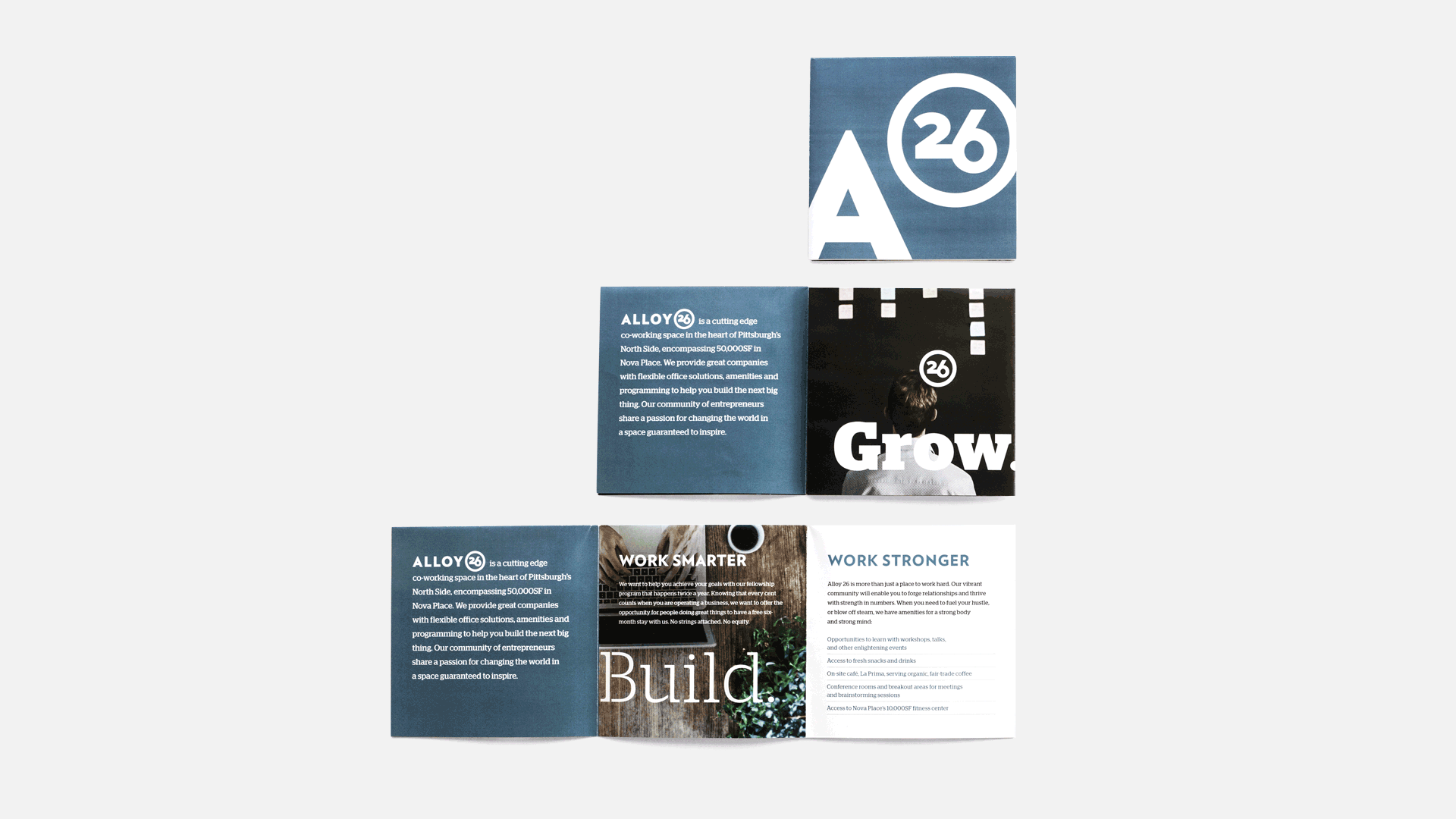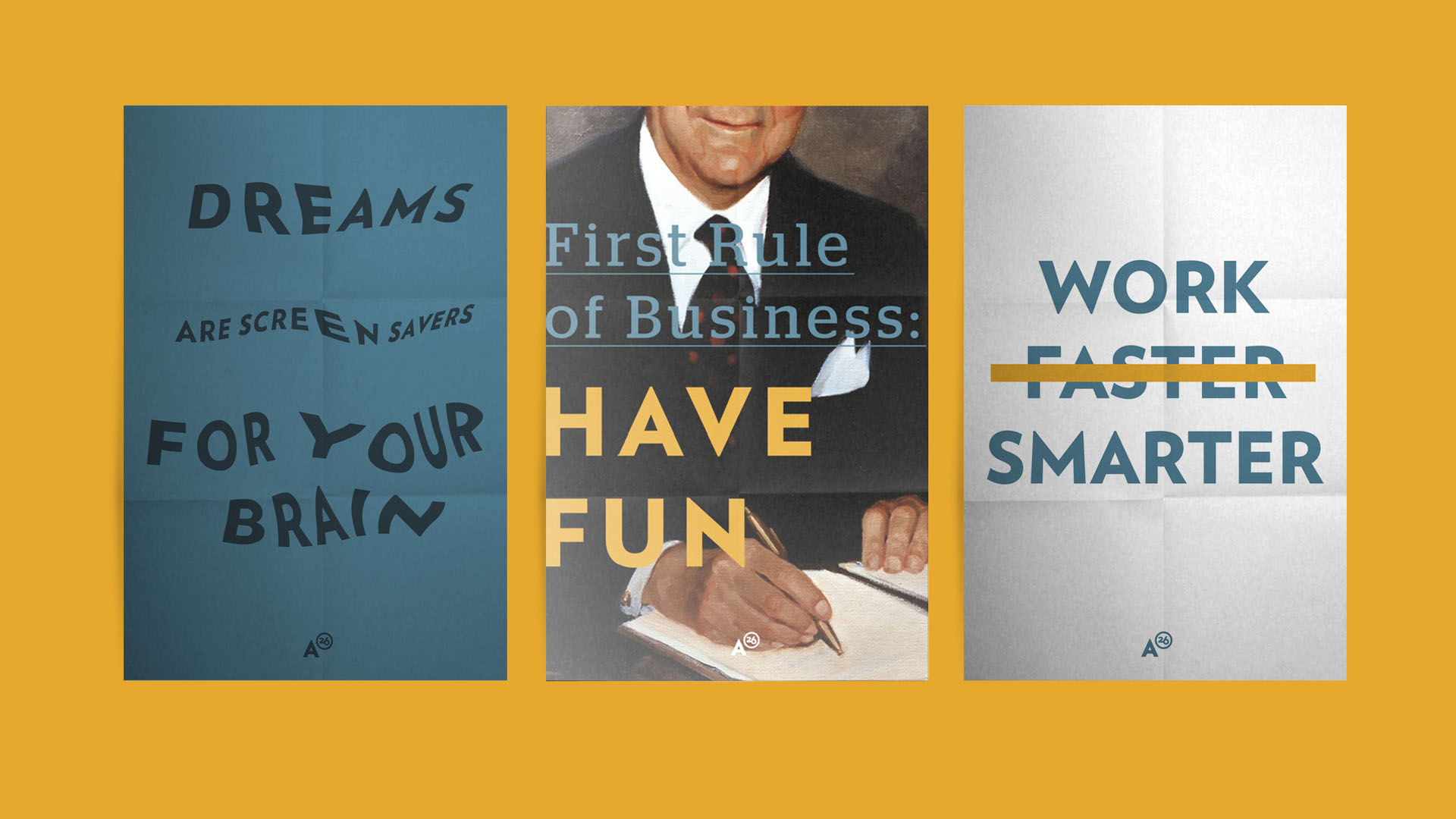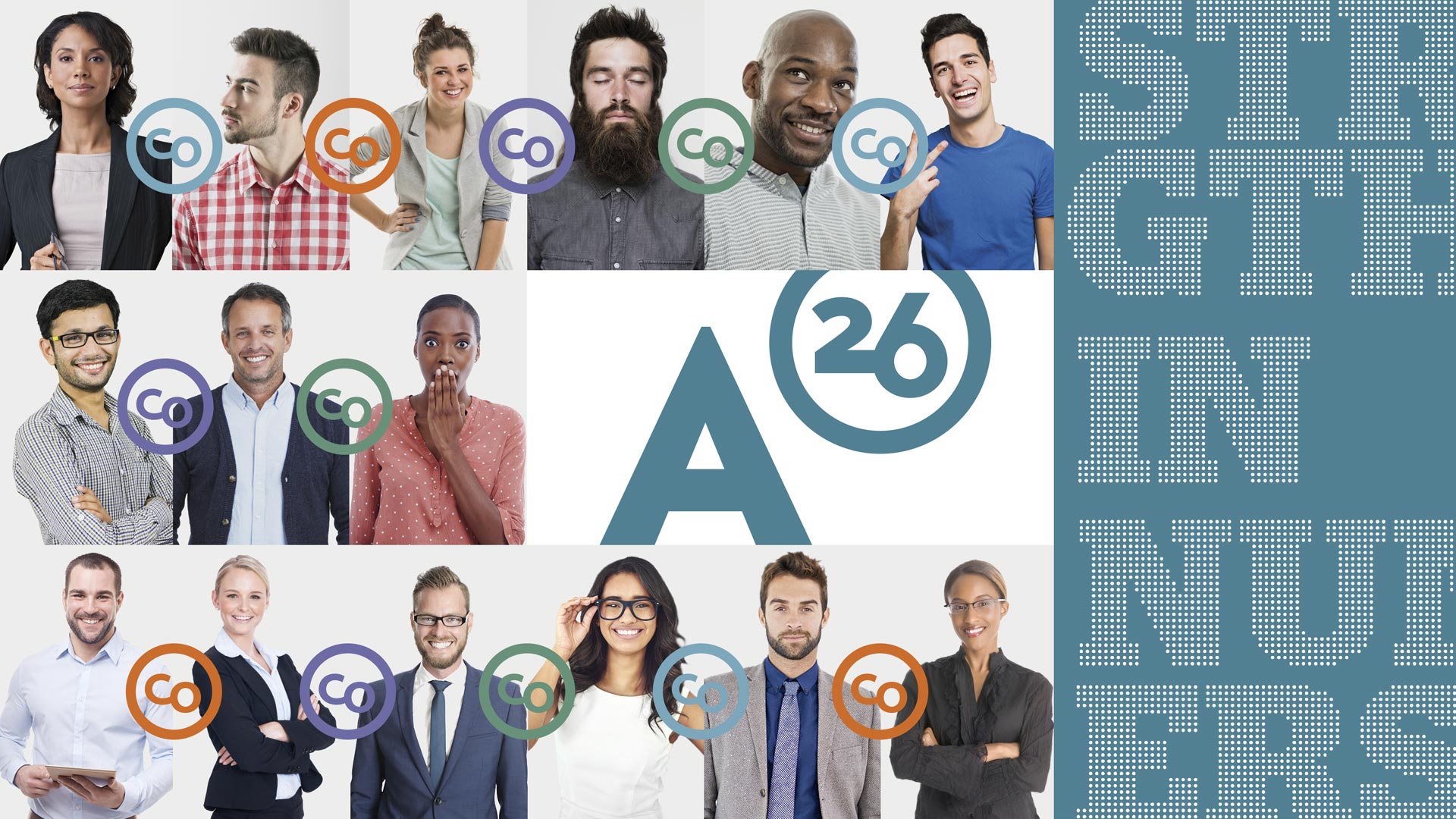 DIGITAL & WEB
The brand system was designed with efficient integration to interactive environments, including the custom Alloy 26 website, social media and more.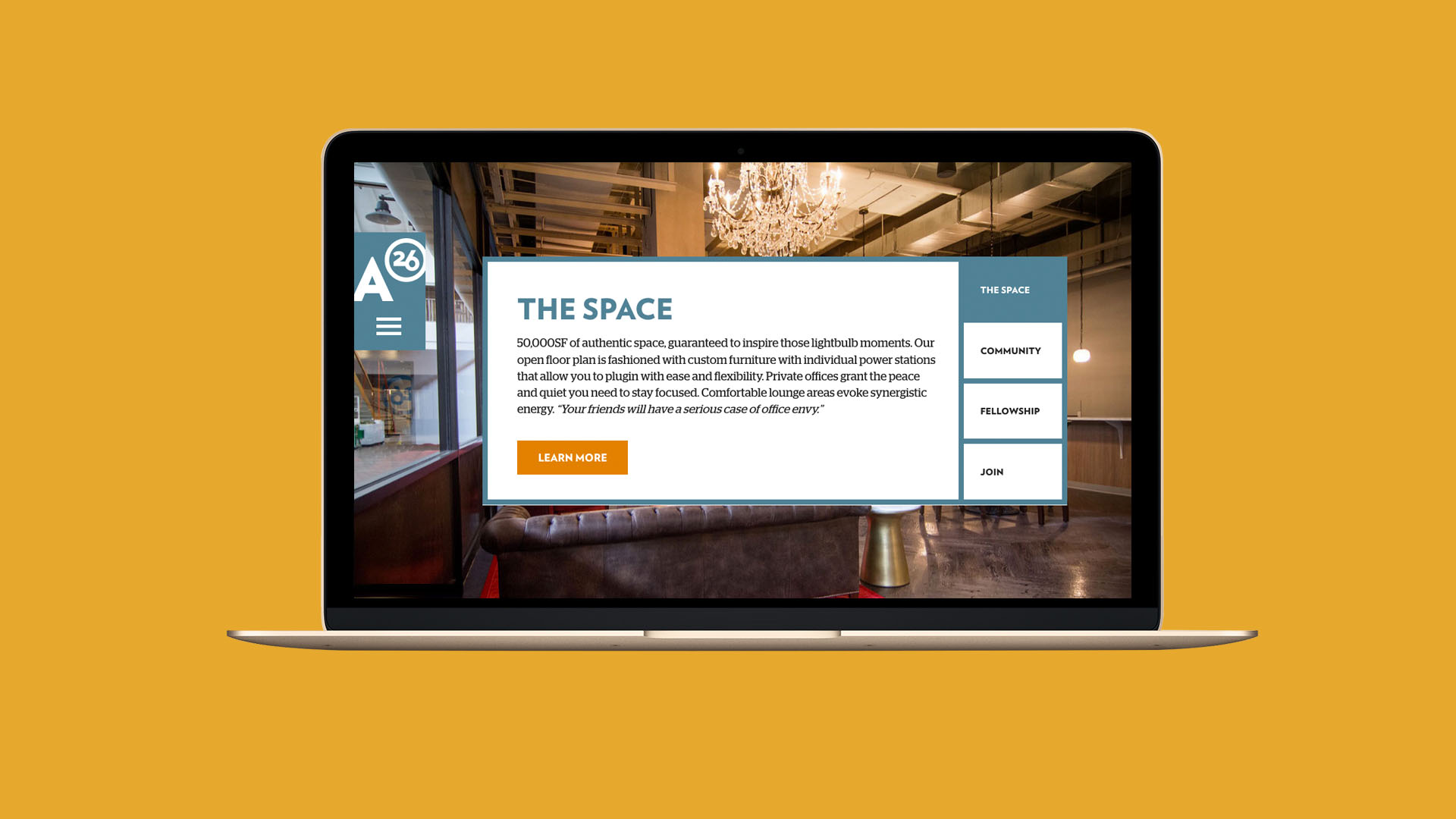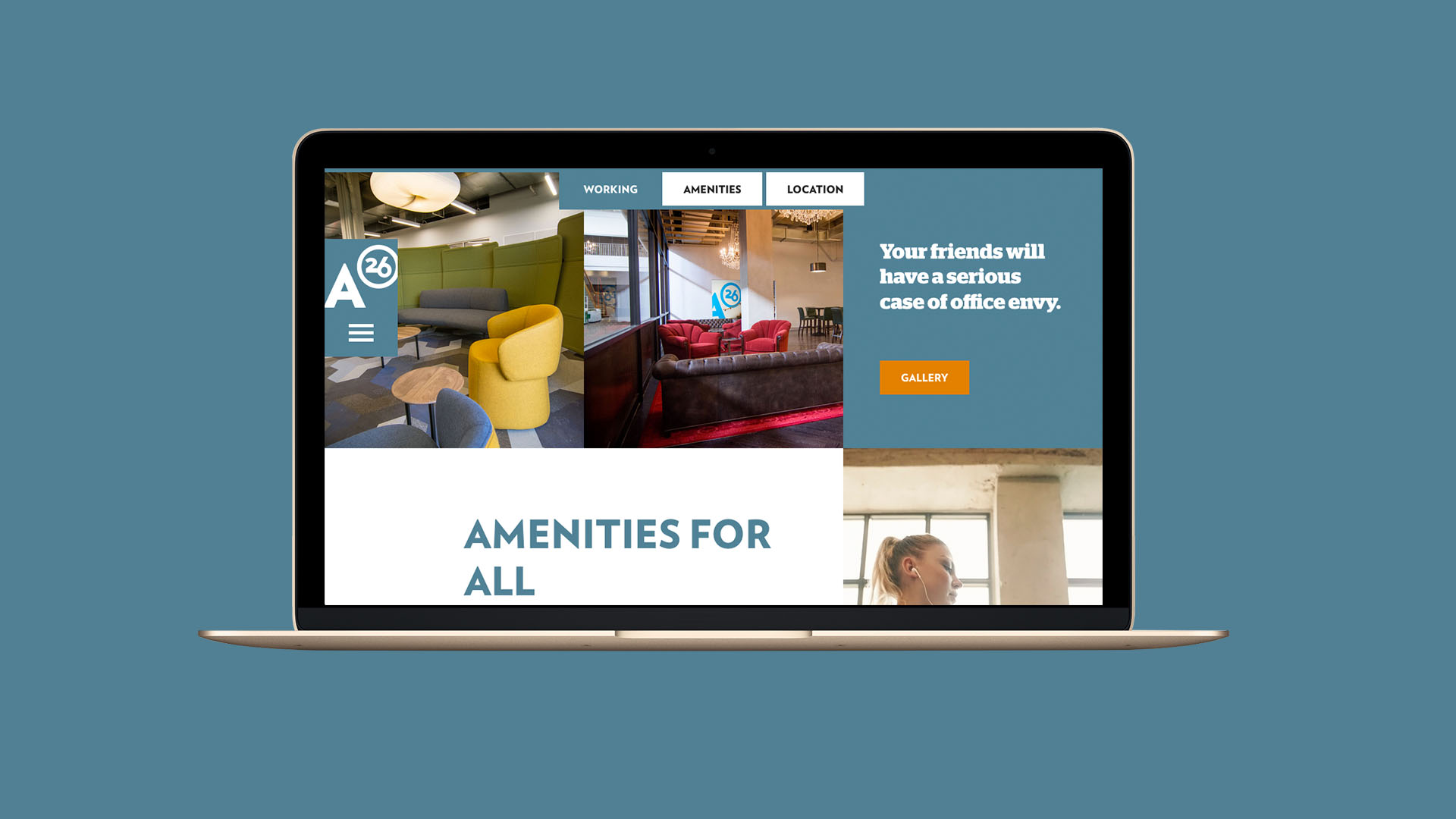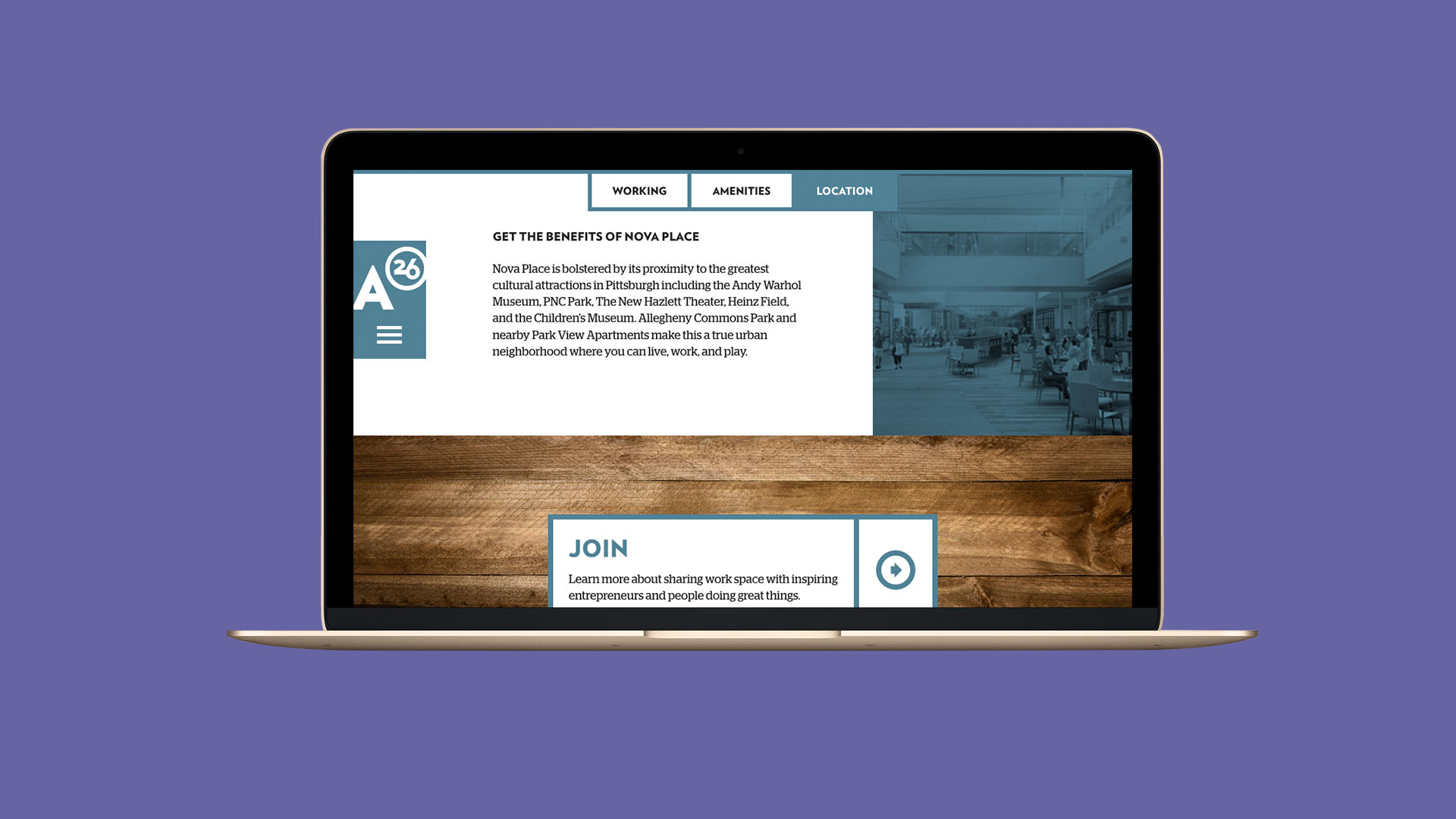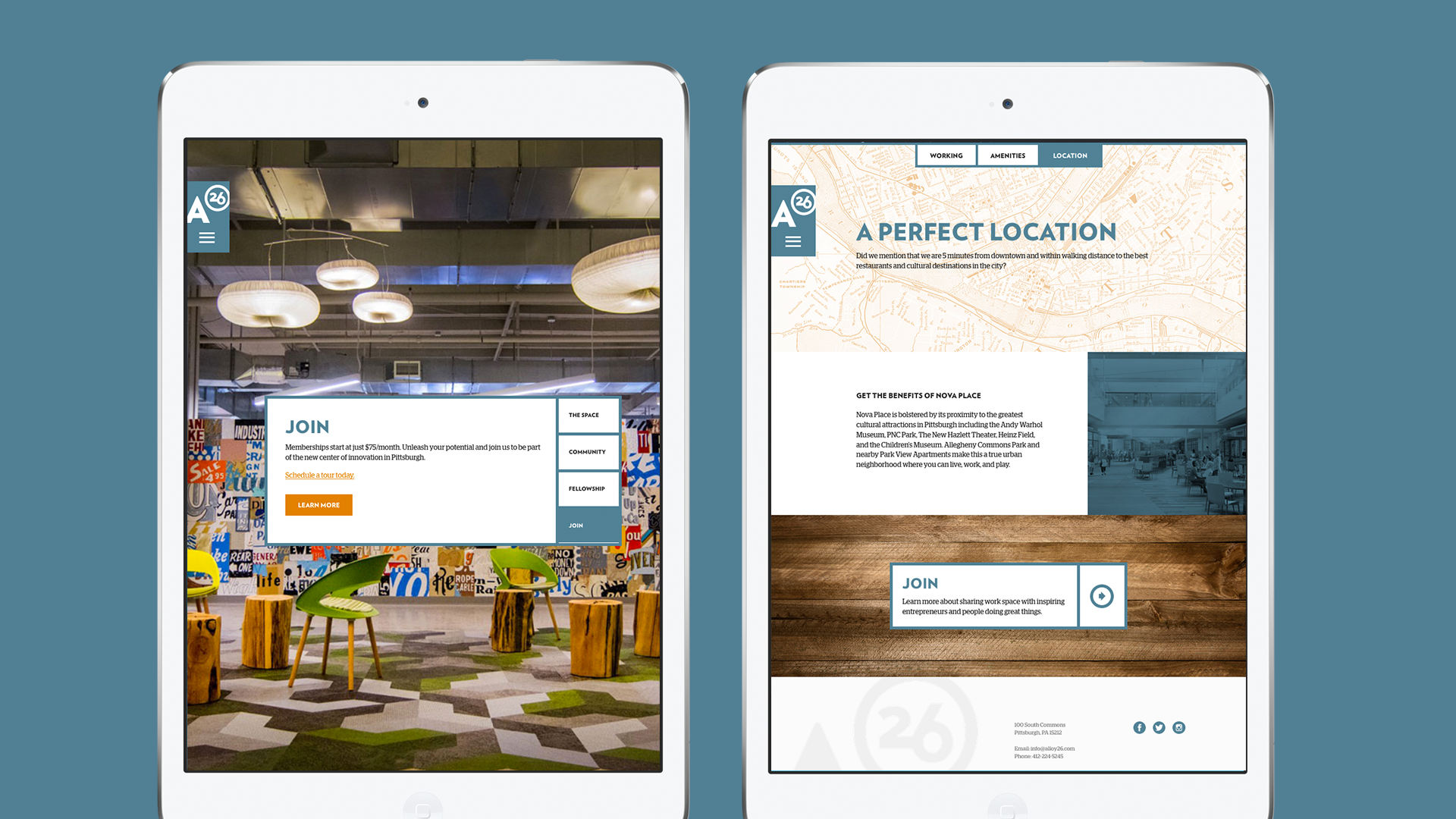 PHYSICAL SPACE
Recognizing that branded environments are one of the most powerful ways to engage an audience, both tenants and visitors of Alloy 26 are treated to a compelling experience that includes thoughtful furnishing, finishes and visually branded decor elements.