Wall-to-Wall Studios Designs Integrated Branding & Website for LAMP
June 18, 2021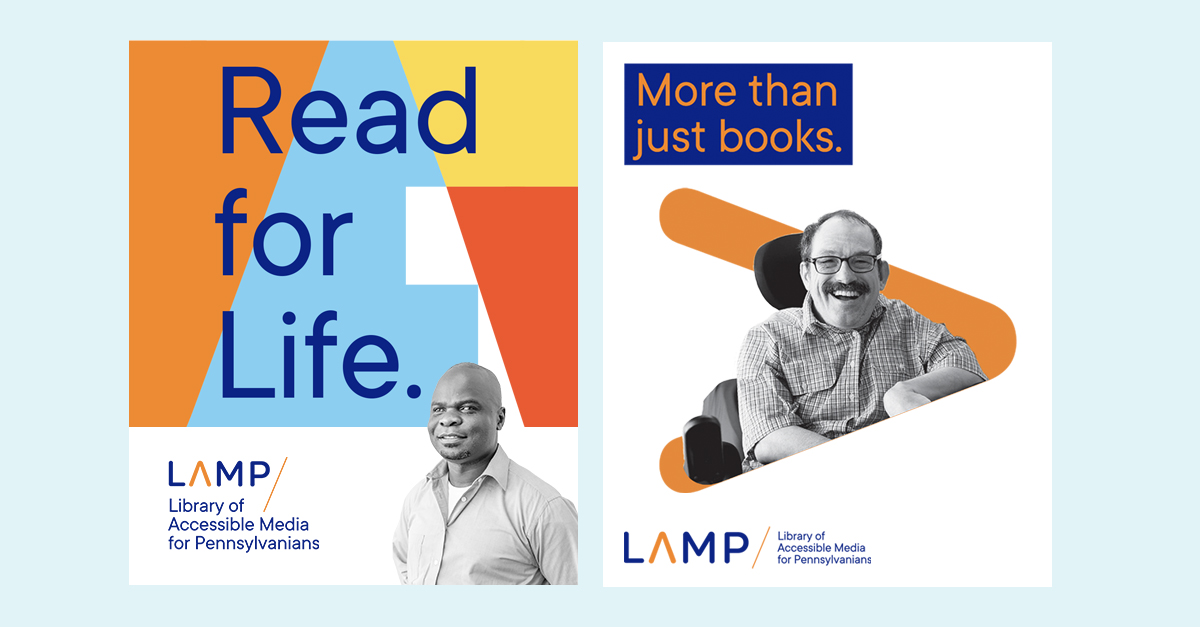 LAMP (The Library of Accessible Media for Pennsylvanians), is the Commonwealth's comprehensive media delivery resource for the reading-disabled, administered by Carnegie Library of Pittsburgh & Free Library of Philadelphia and funded through the Pennsylvania Office of Commonwealth Libraries. LAMP, which launched its new brand and website at the beginning of June, commissioned Wall-to-Wall Studios to assist with research, strategy, design, and development.
After setting a strong strategic foundation, W|W focused on the design of the LAMP visual identity and logo, which takes its queues from the time-honored metaphor of a reading lamp. With the design system established, W|W was positioned to create the LAMP website. MyLamp.org acts as the conduit where those with print disabilities and their caregivers can connect and be informed about services for people that experience barriers to reading. LAMP's website is fully accessible & responsive, developed with the site users' needs in mind at every step of the process.
View the LAMP case study or read the press release.