LIBRARY OF ACCESSIBLE MEDIA FOR PENNSYLVANIANS
READ FOR LIFE
Formerly known as "Pennsylvania's Library for the Blind & Physically Handicapped", the Library of Accessible Media for Pennsylvanians (LAMP) is the Commonwealth's comprehensive media delivery resource for the reading-disabled— accessible at no cost. LAMP is a statewide program that operates through the Office of Commonwealth Libraries (OCL) in collaboration with the regional libraries in Philadelphia and Pittsburgh. OCL and library leadership determined that a coordinated statewide effort to describe and promote this vital service was needed and W|W was commissioned to assist.
After conducting a research-driven brand audit, W|W developed the recommended brand platform & strategy that included its architecture (promise, purpose, positioning, values, messaging), and its new name, LAMP. Each letter of the acronym adds clarity to what this service is. It's a library. It's accessible media (however that may be defined, today and in the future). And it's for Pennsylvanians. The name LAMP successfully encompasses the essential services provided by the program for the eligible community and doesn't include any negative connotations connected to the prior name that may have limited wider adoption. Leveraging the new name, brand platform, and insights that emerged from the audit, W|W was positioned to design the visual identity system, logo, communications plan and integrated branding for LAMP.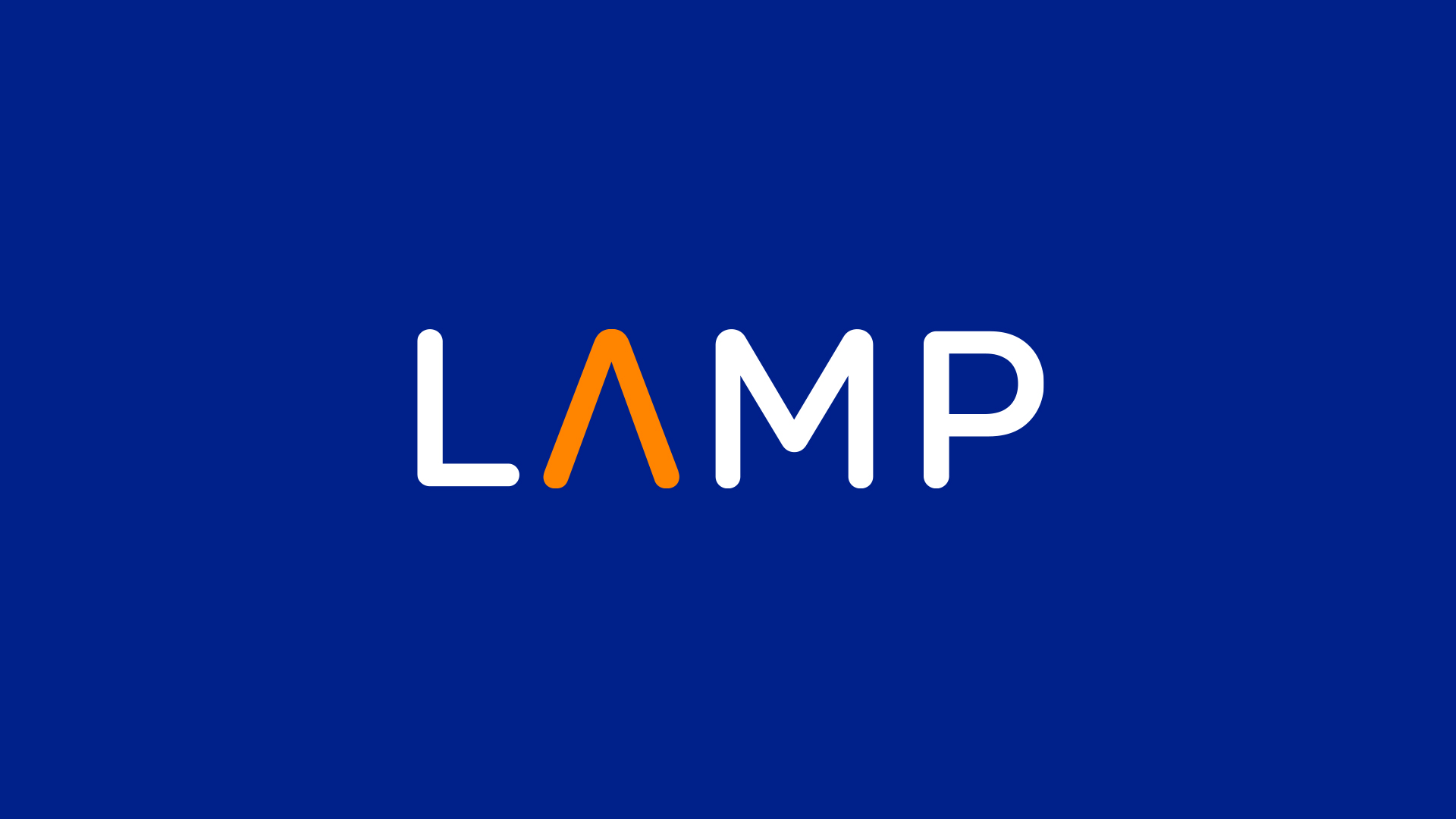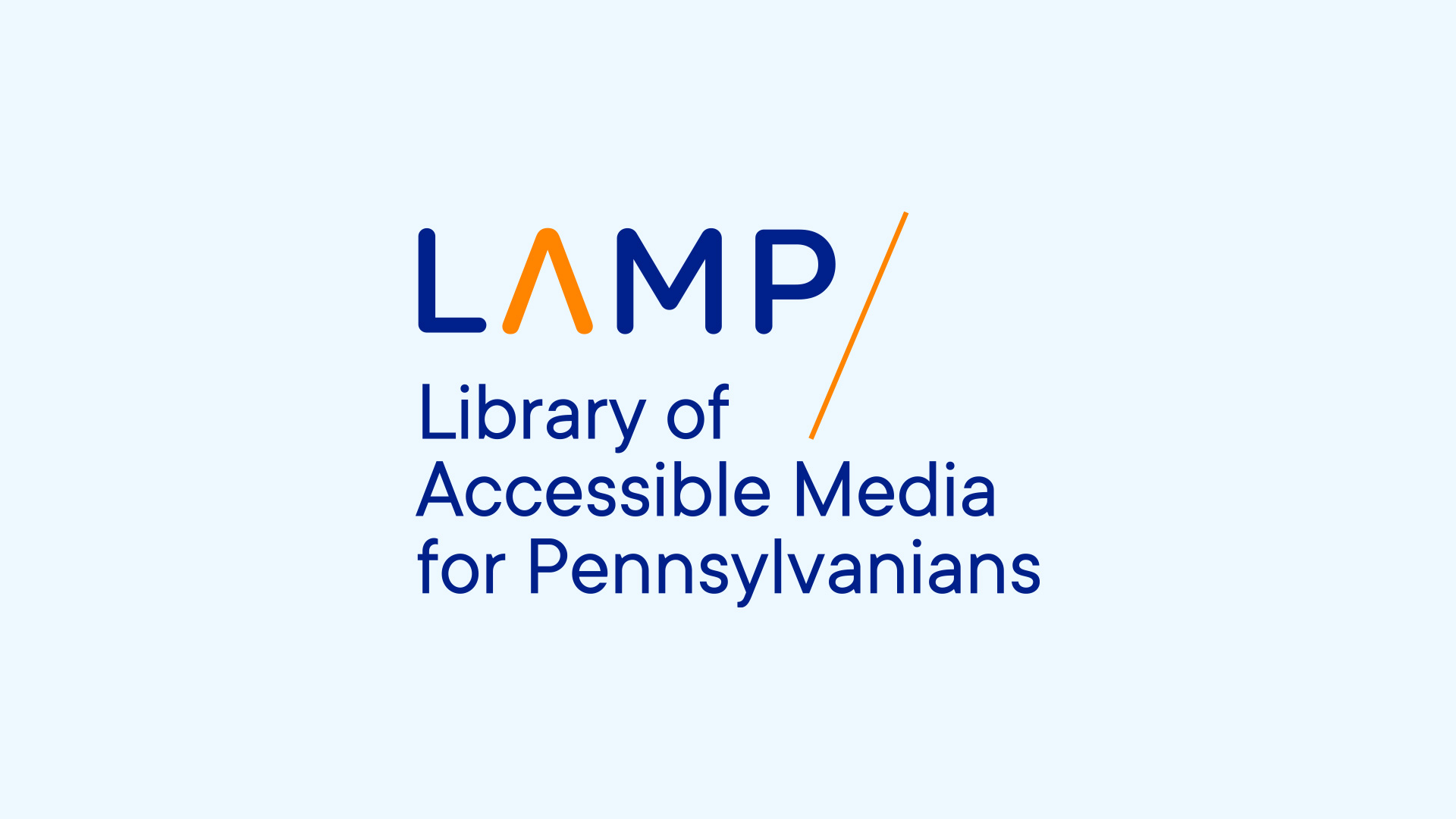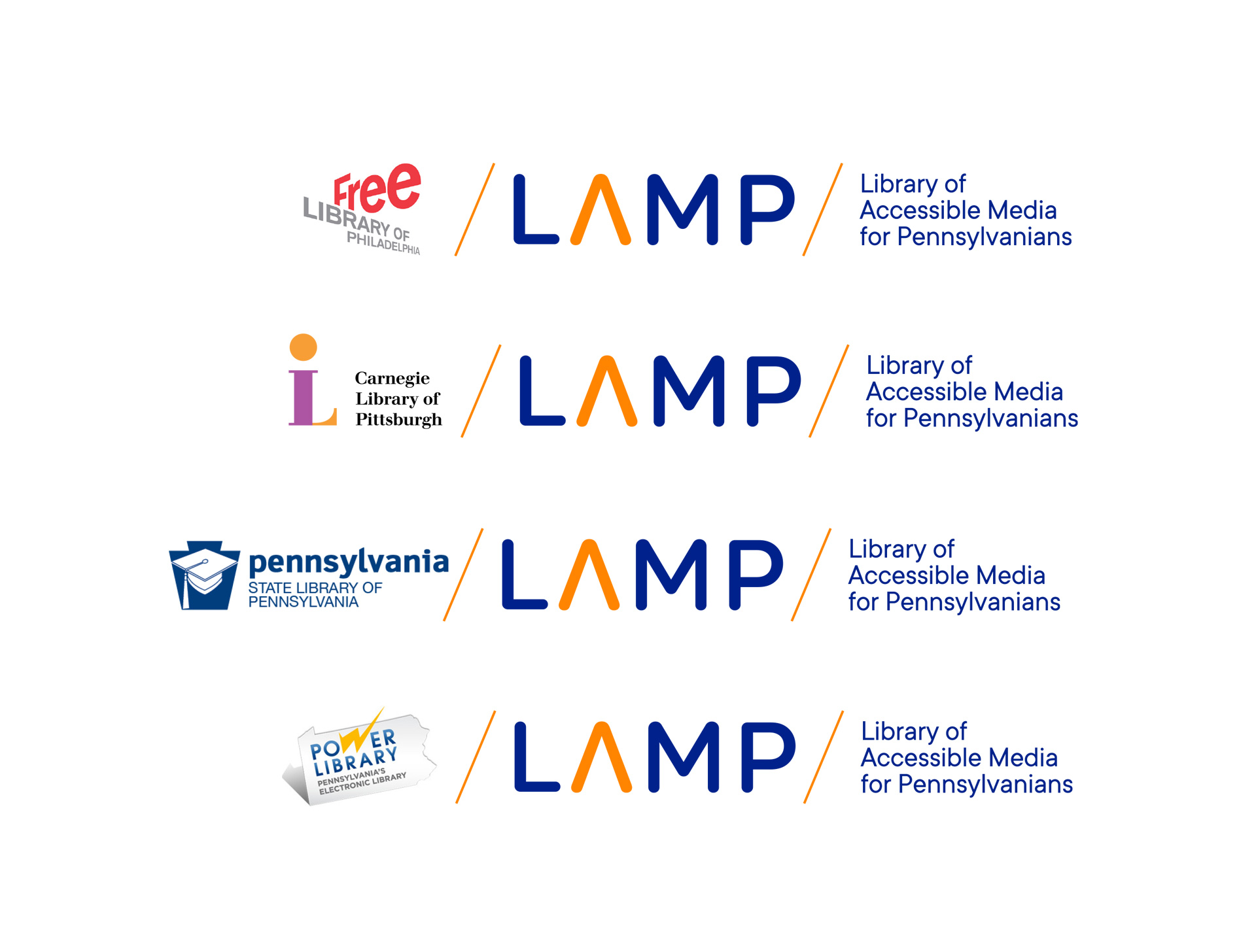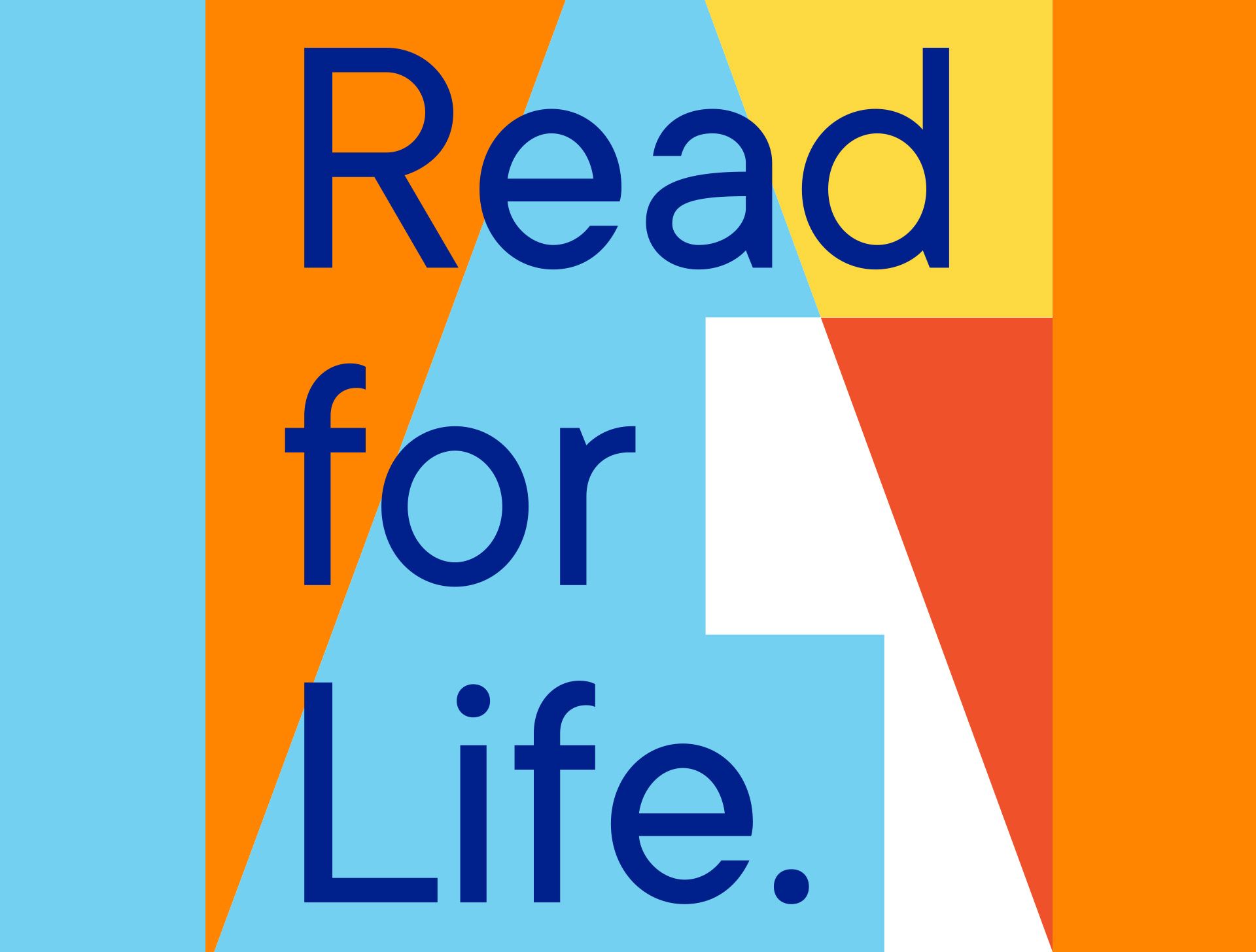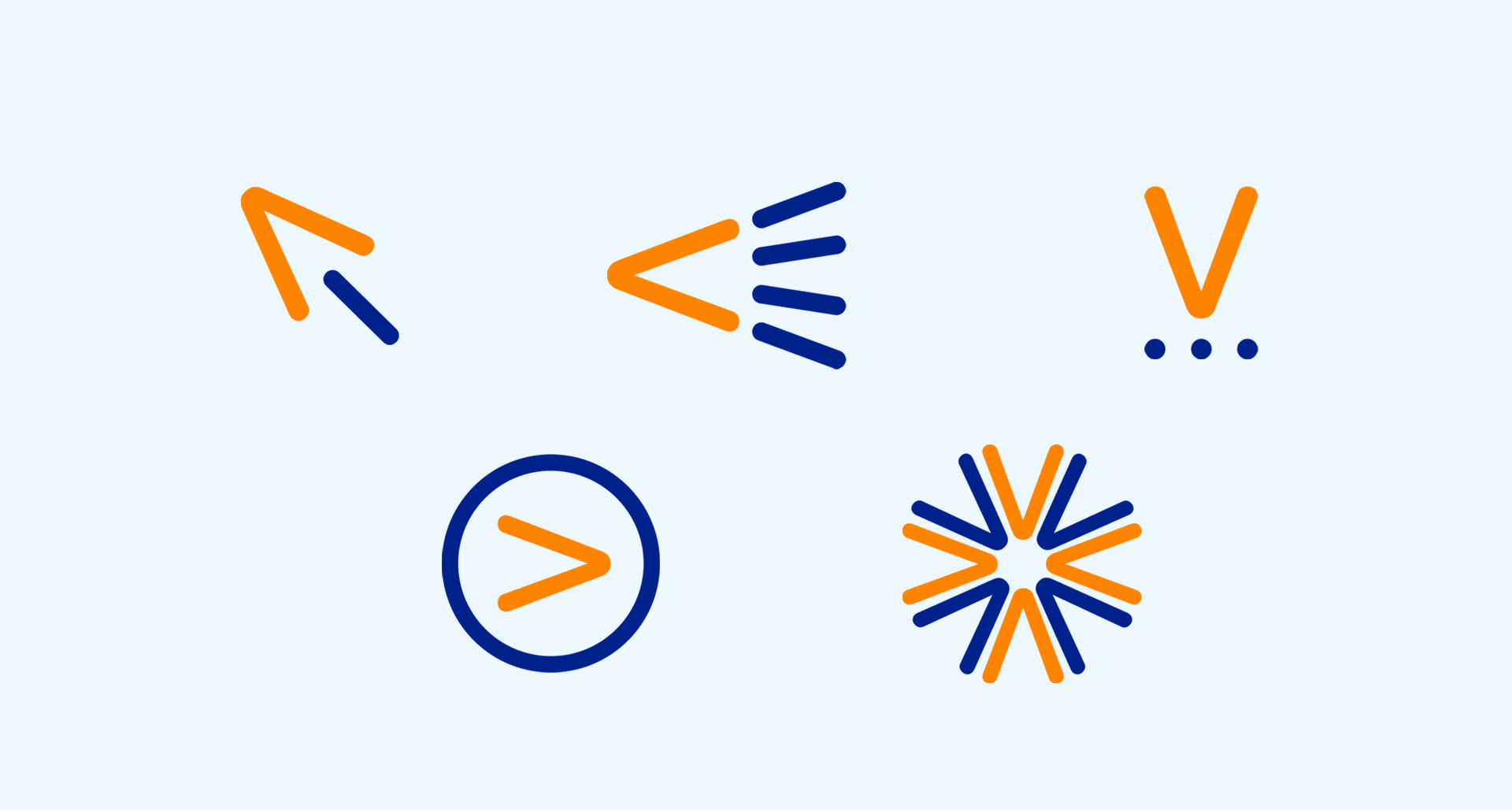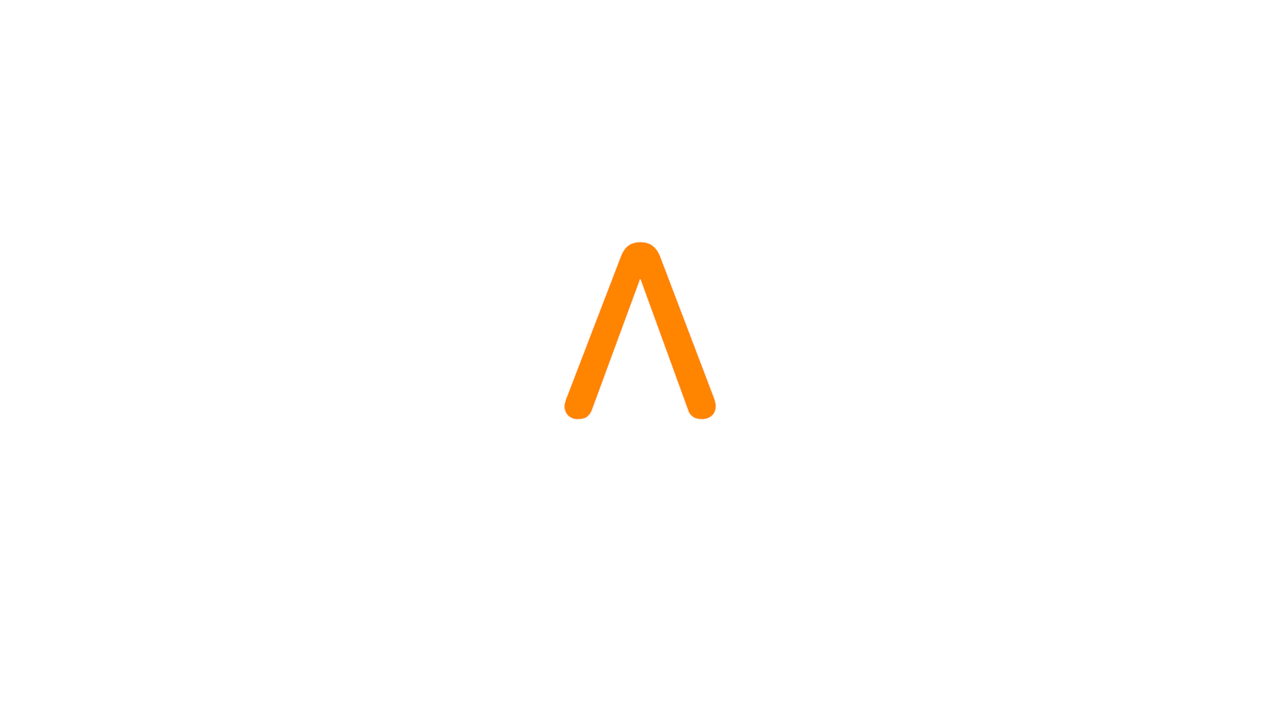 BRAND ALIGNMENT
With a strong strategic foundation, W|W began to create alignment with all signals and touchpoints. The first step was the design of the LAMP visual identity and logo, which takes its queues from the time-honored metaphor of a reading lamp. This image evokes positivity, illumination, brilliance, warmth, and even personalization, as most reading lamps serve one reader at a time. The design system developed by W|W is housed within a comprehensive style guide and includes custom icons, supporting graphics, and an affinity relationship to connect LAMP to the regional libraries that deliver its services. As a life-changing irreplaceable resource, W|W is helping LAMP to become a recognizable and essential brand with a design system that is efficient for the client communications teams to adopt and implement.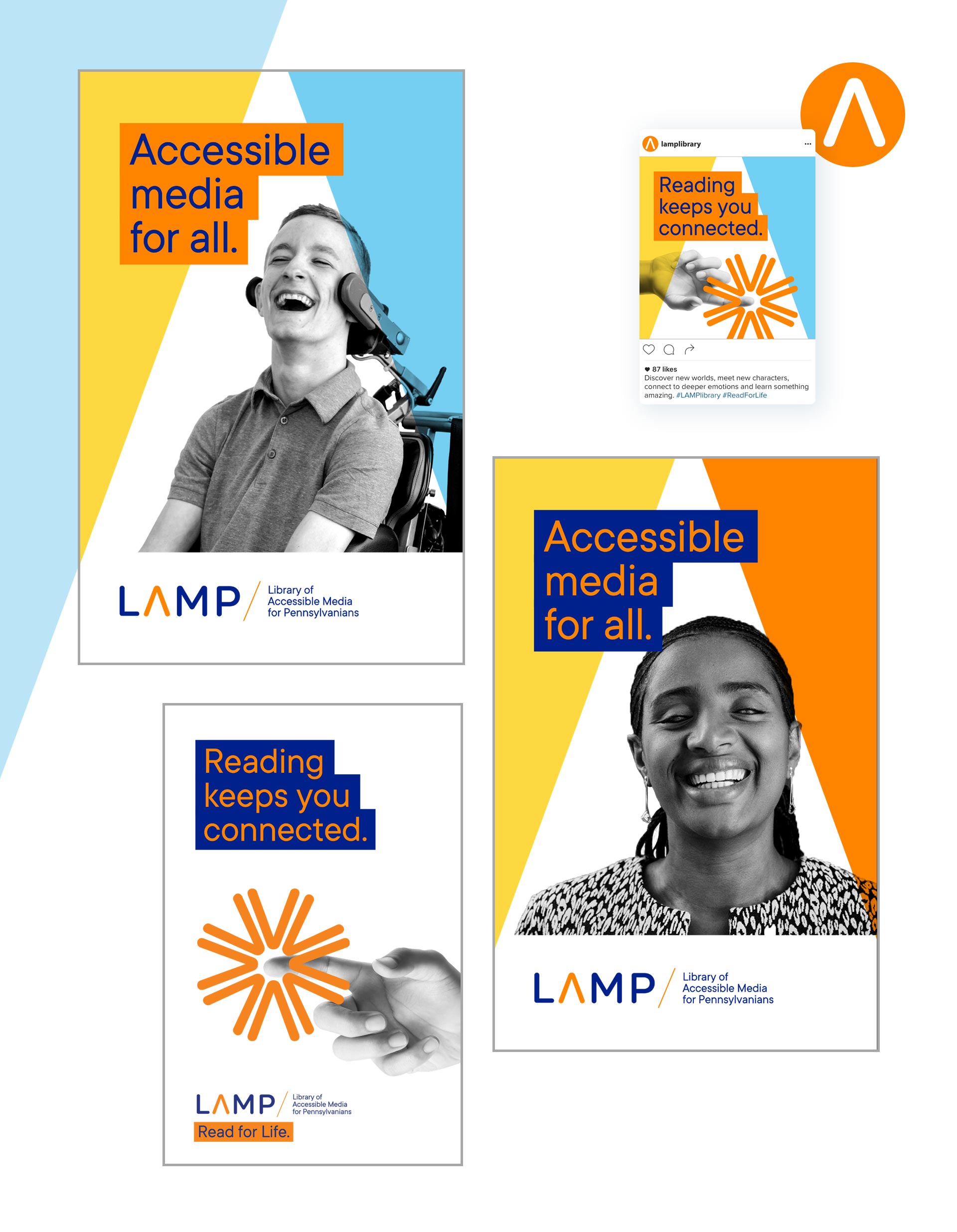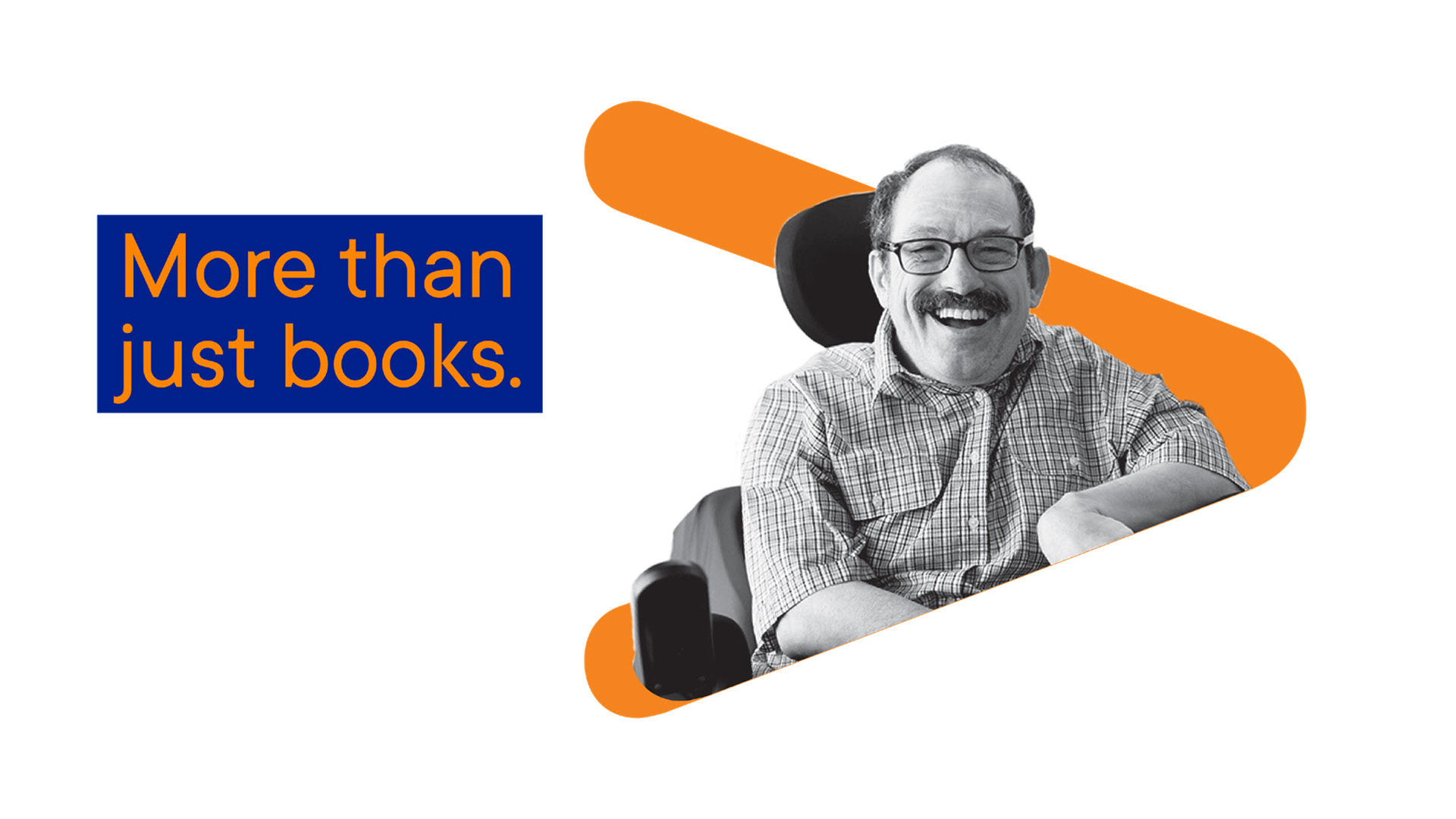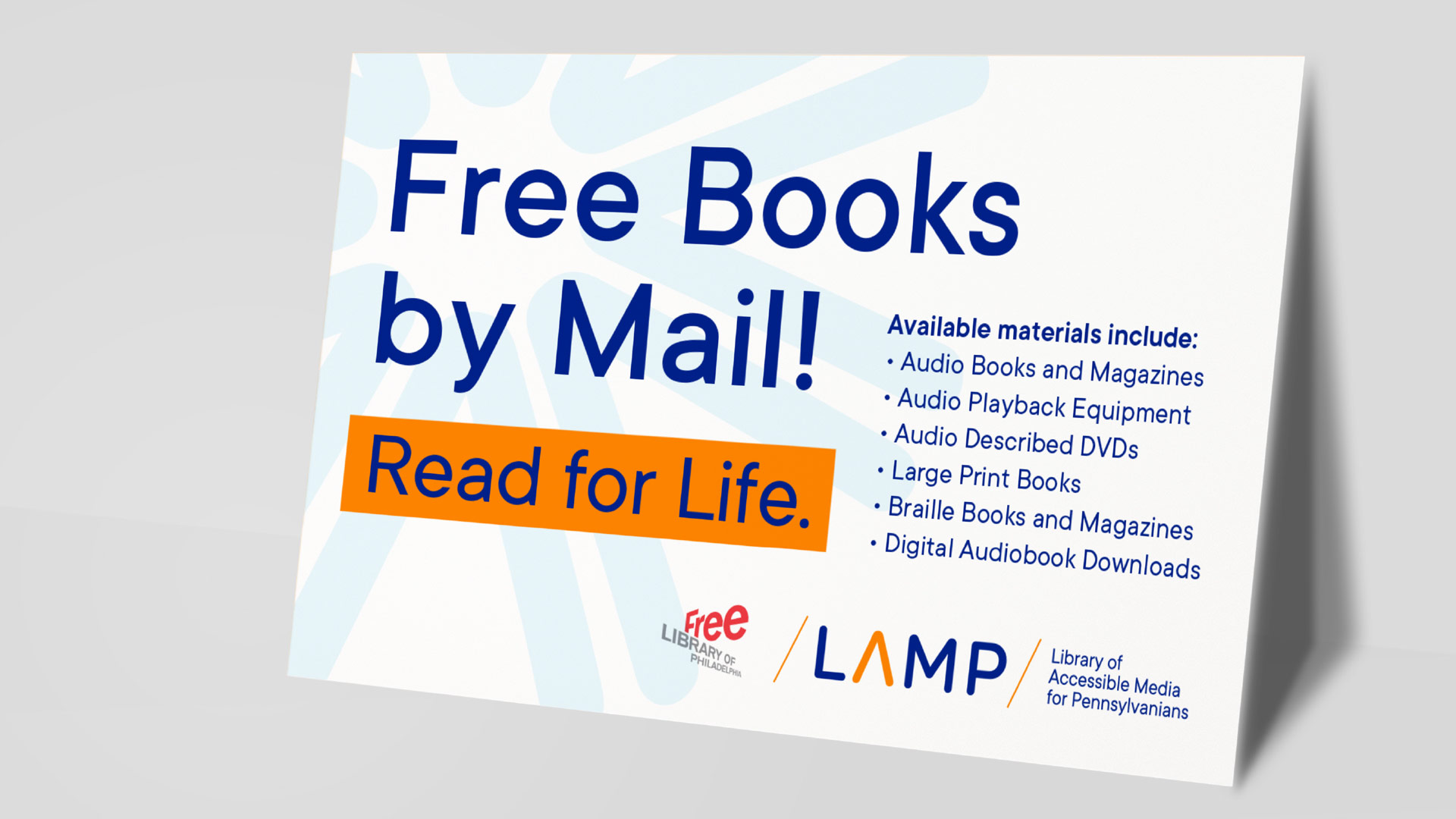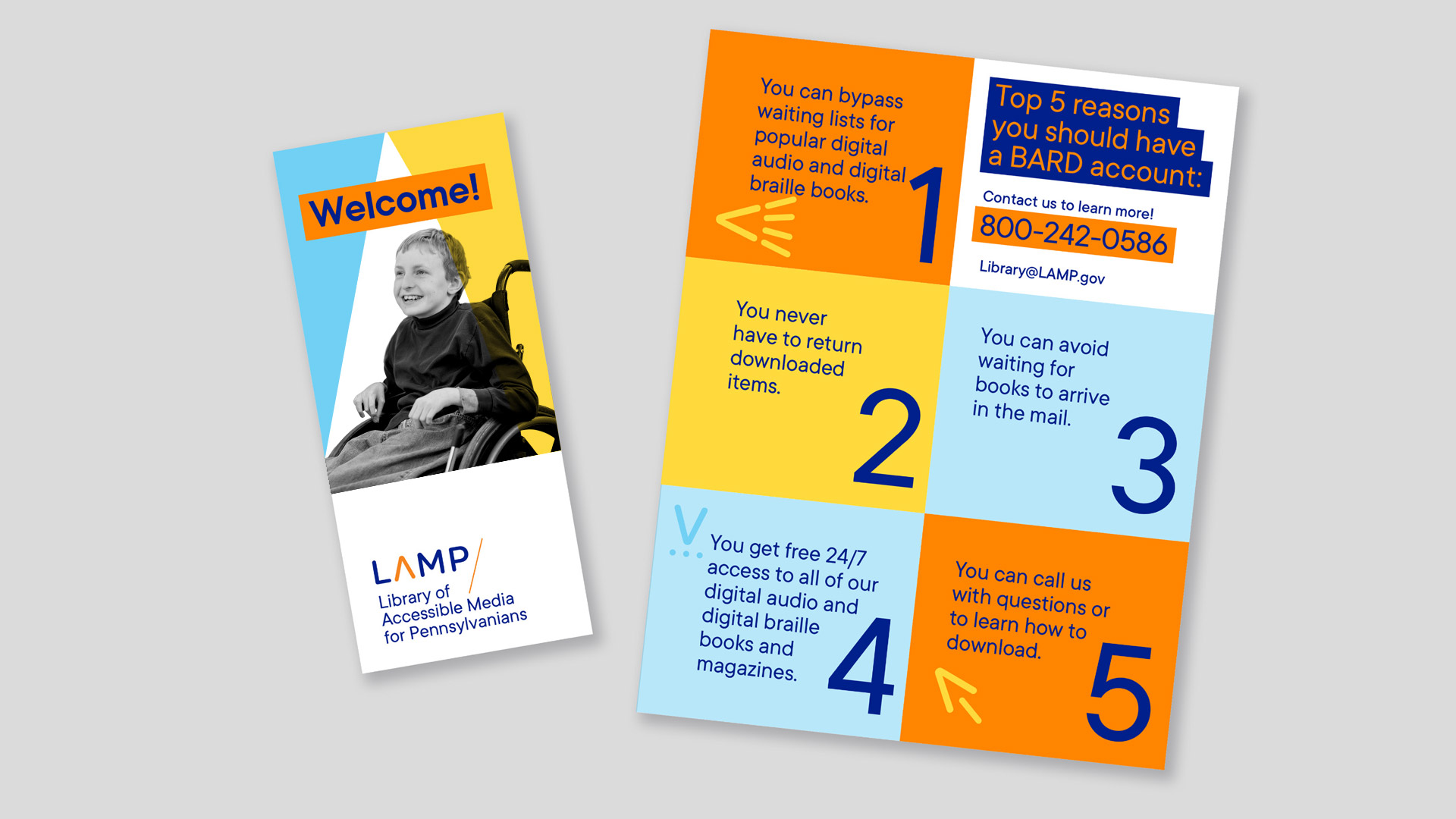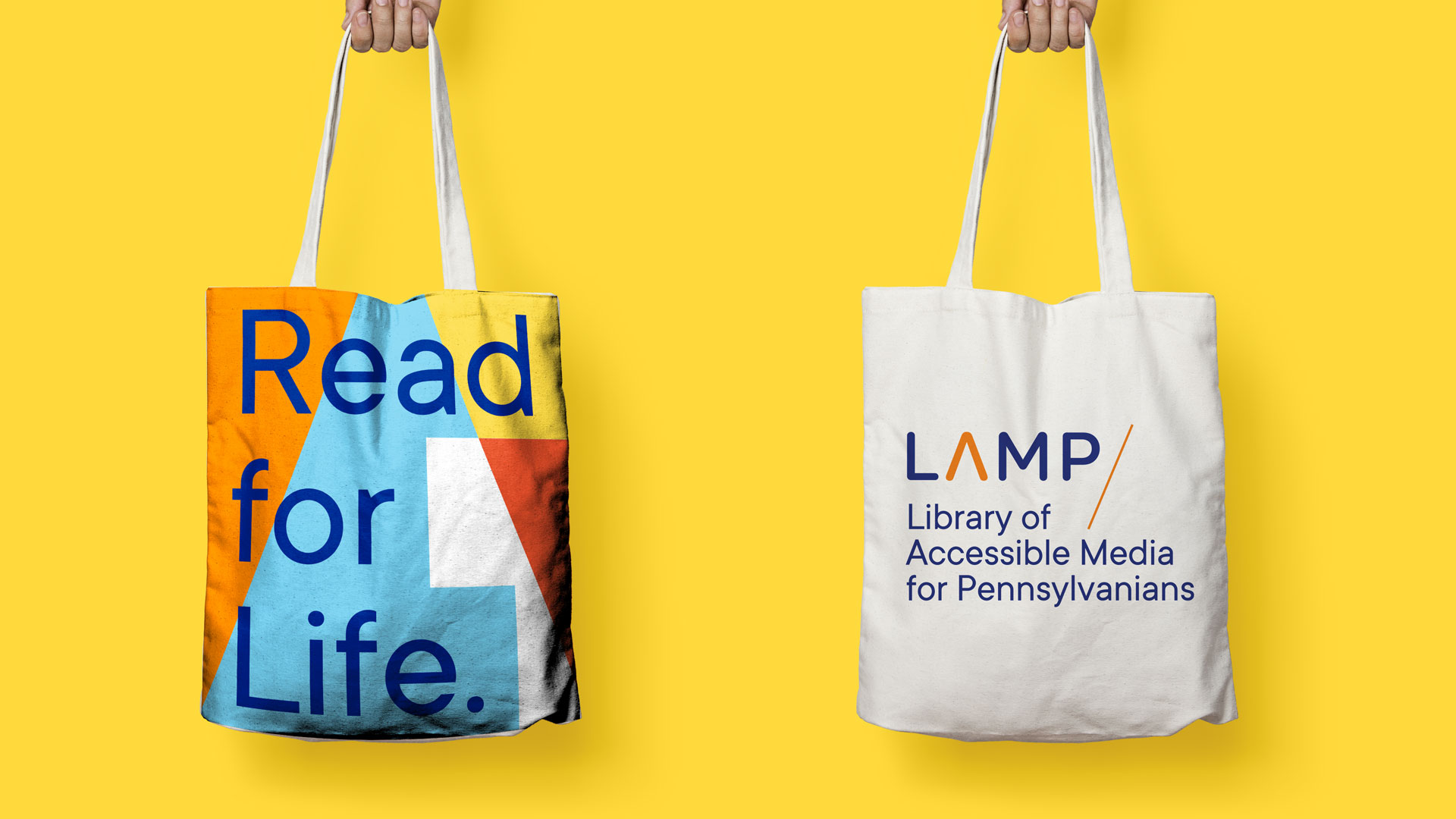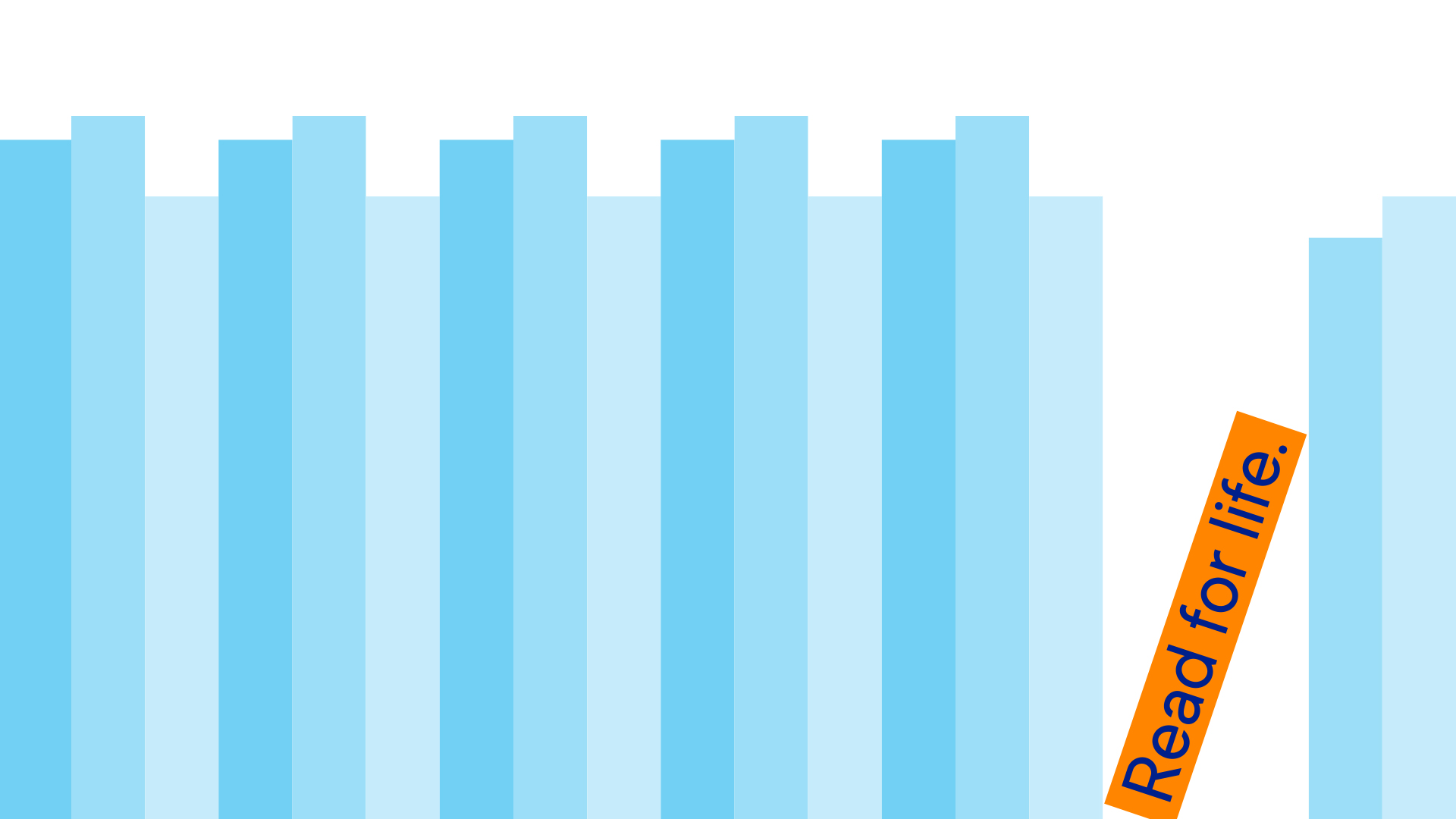 THE DIGITAL CONNECTOR
A primary recommendation that emerged from the marketing & communications plan was for LAMP to have its own website, vs. being hidden inside the regional libraries' sites that were not optimized for the LAMP audiences. Using a custom WordPress implementation. W|W designed and developed the fully accessible, responsive online property for LAMP that aggregates the free services available to all Pennsylvanians with print and reading disabilities across demographics. The website provides clear pathways of access for those who qualify to books, reading, and peripheral services. MyLamp.org acts as the conduit where those with print disabilities and their caregivers can connect and be informed about services for people that experience barriers to reading. Keeping the site's users in mind, the website was engineered with enhanced accessibility features to ensure that content is readily available. W|W also developed a robust "request a book" form that positions the LAMP team to efficiently fulfill requests and secure, or create, new media for its end-users.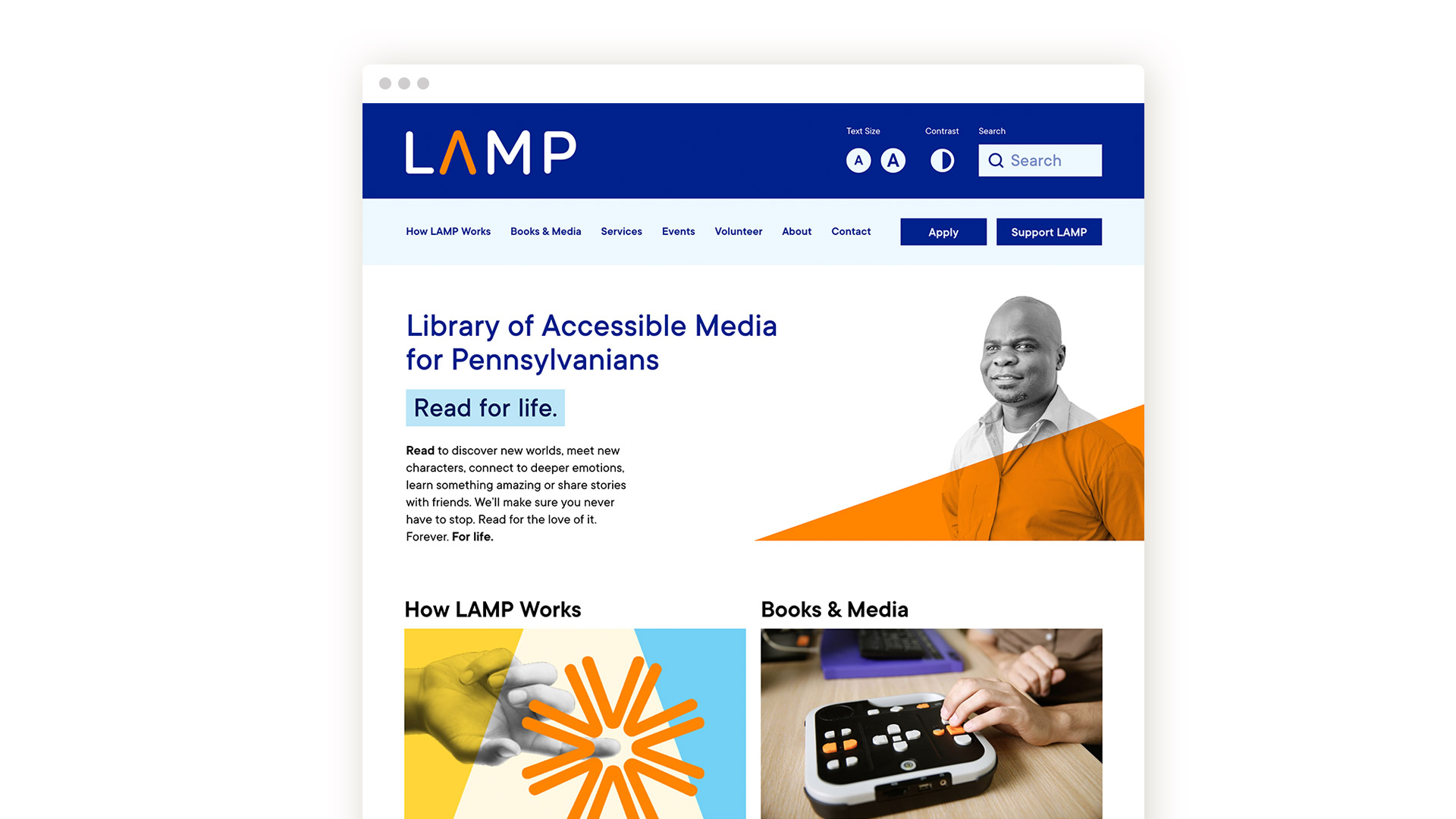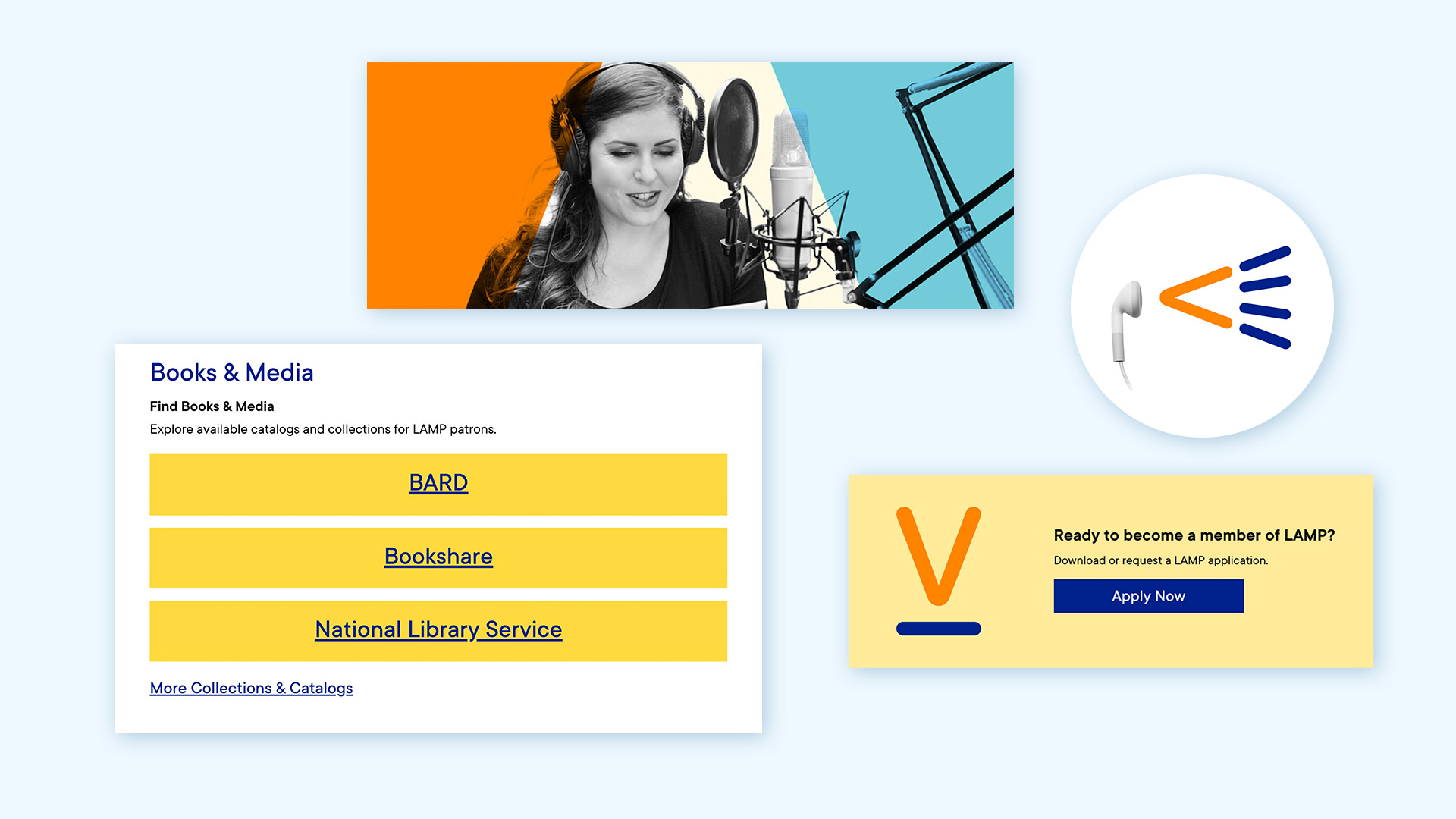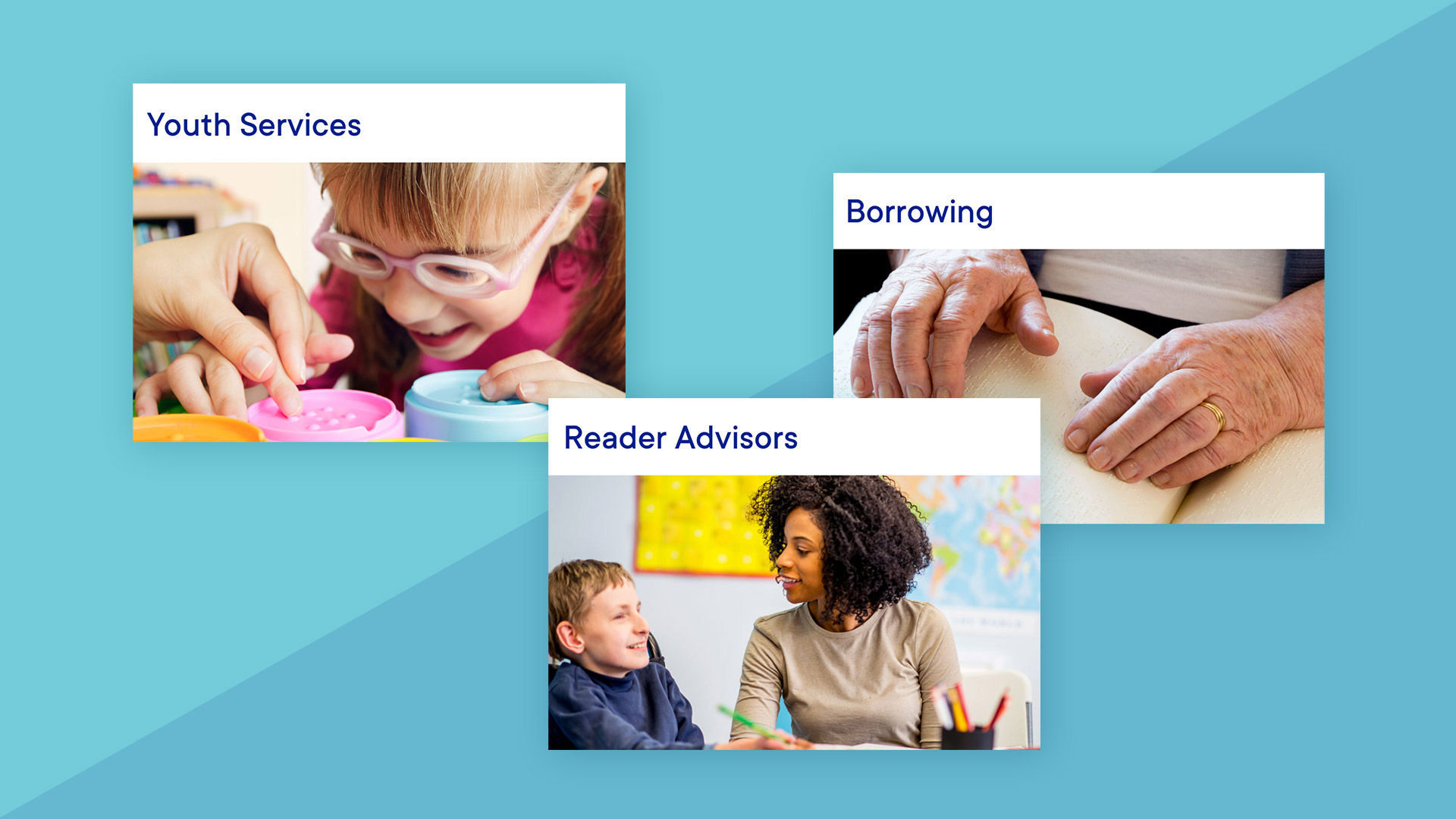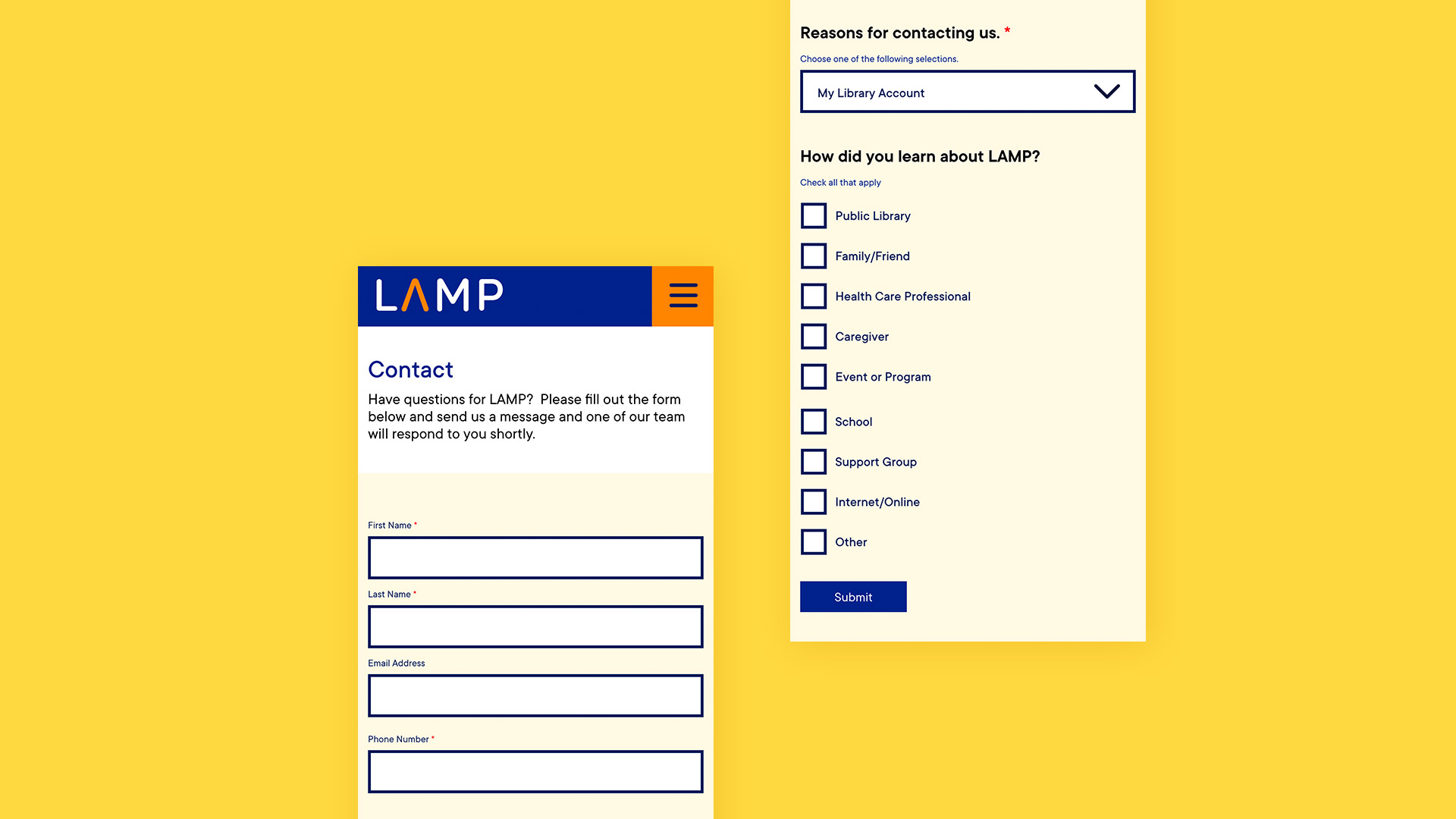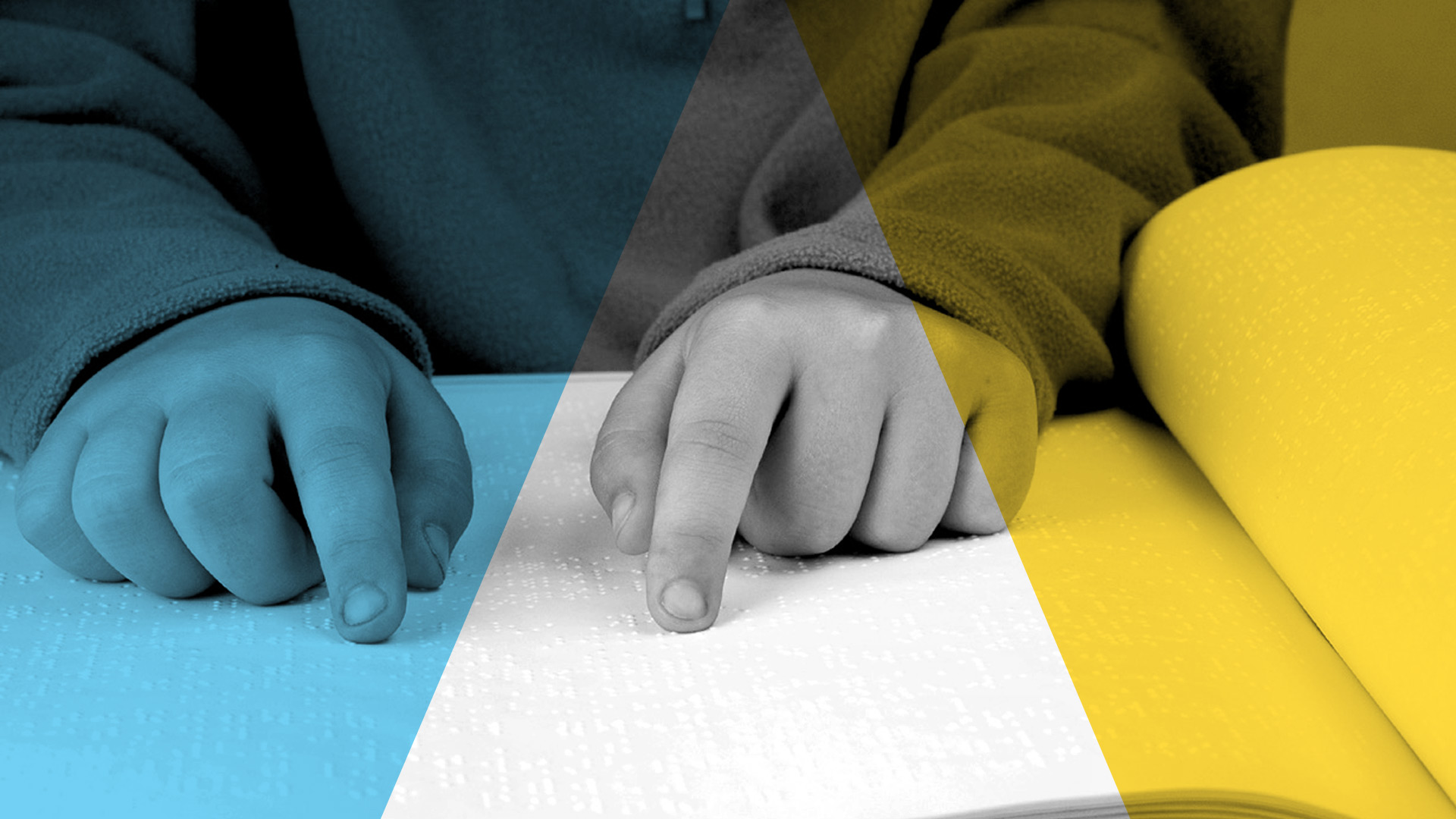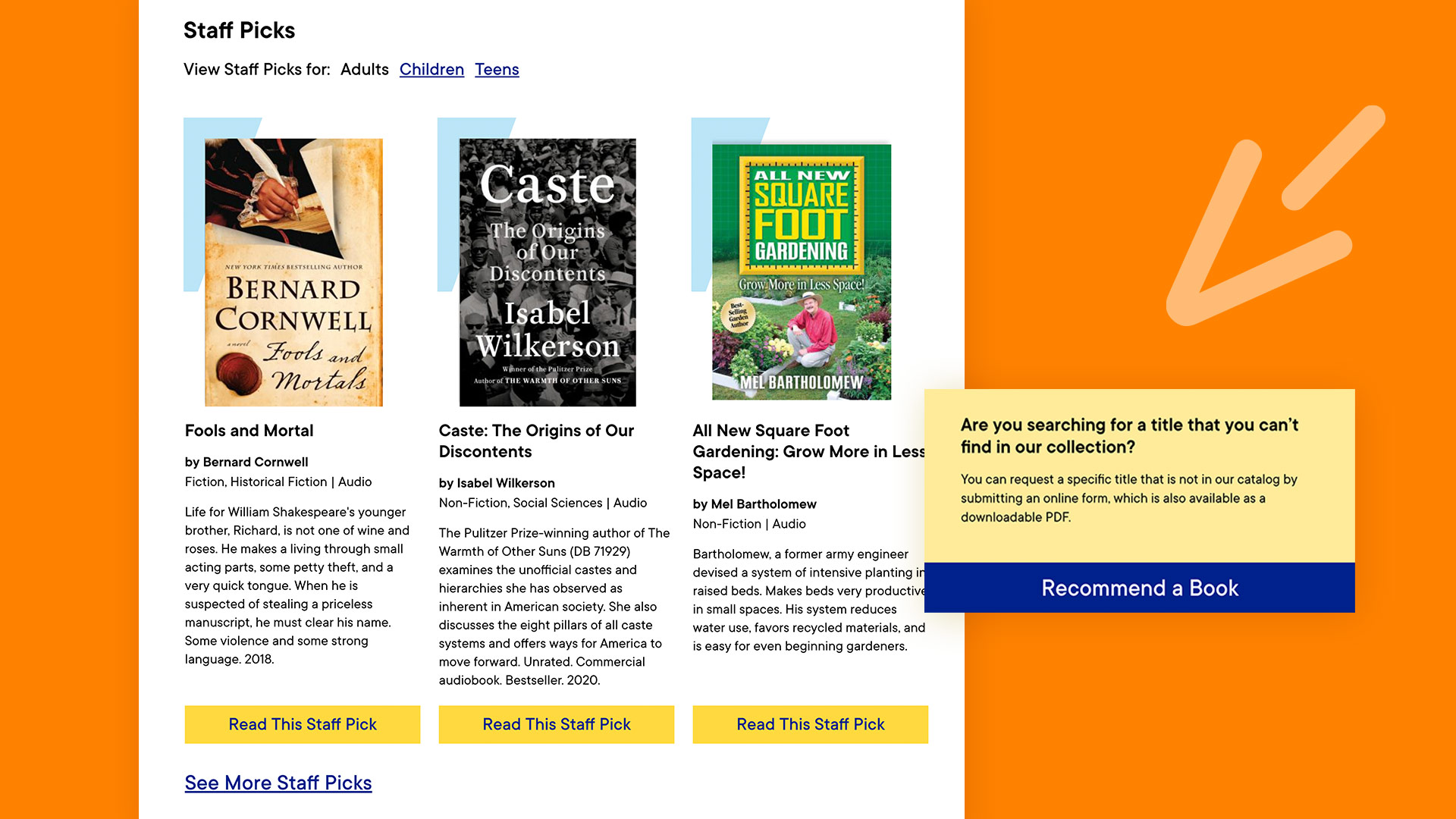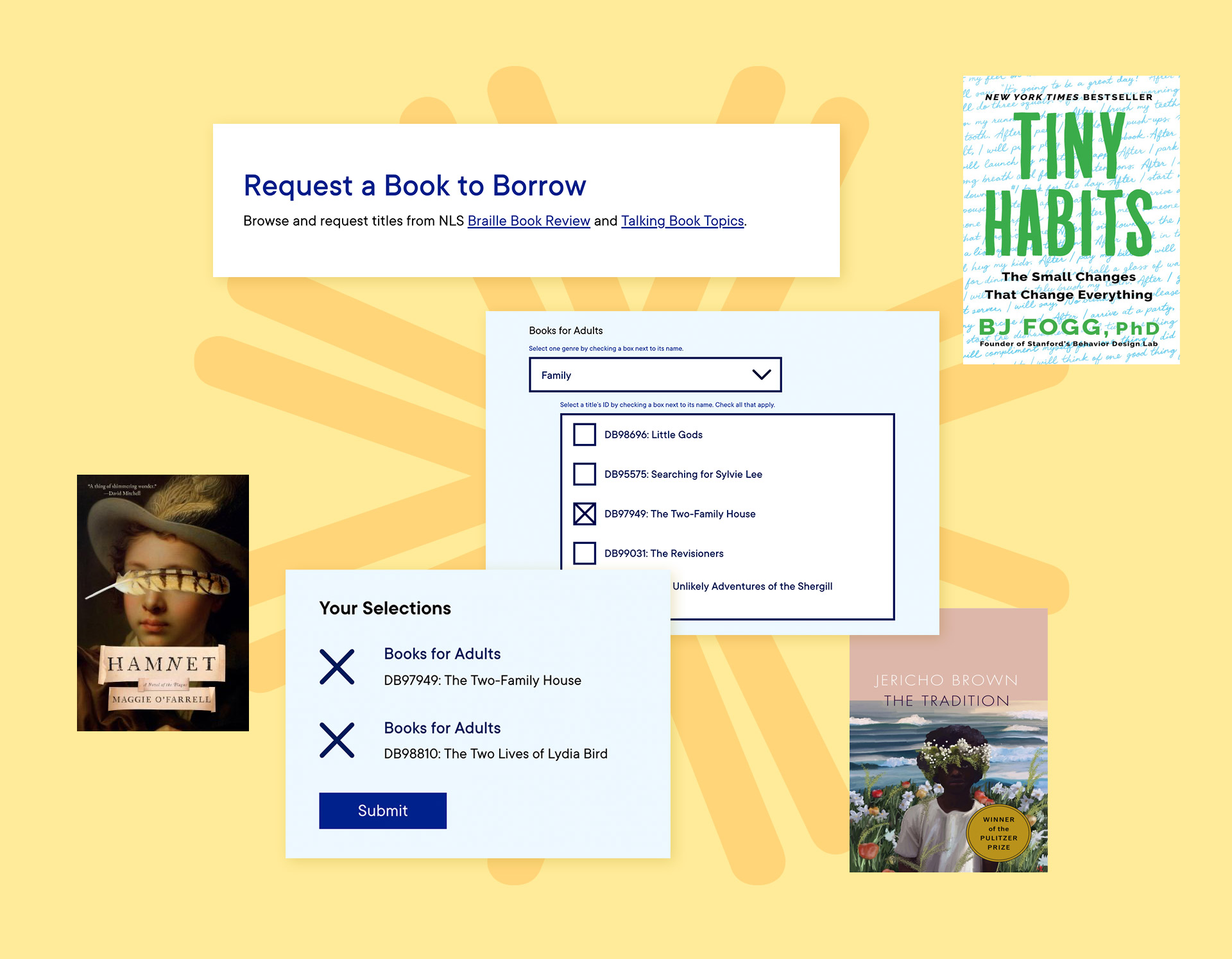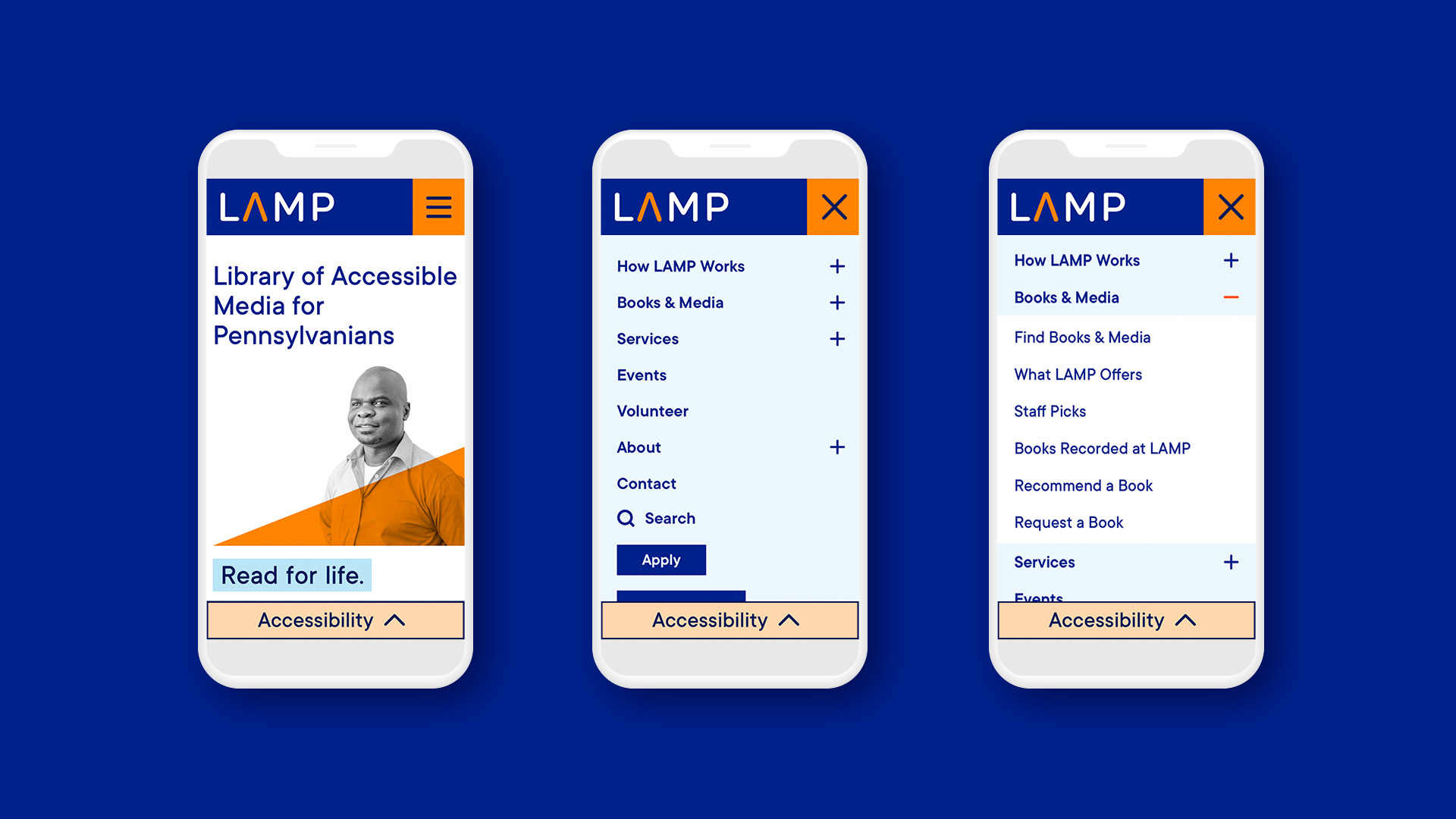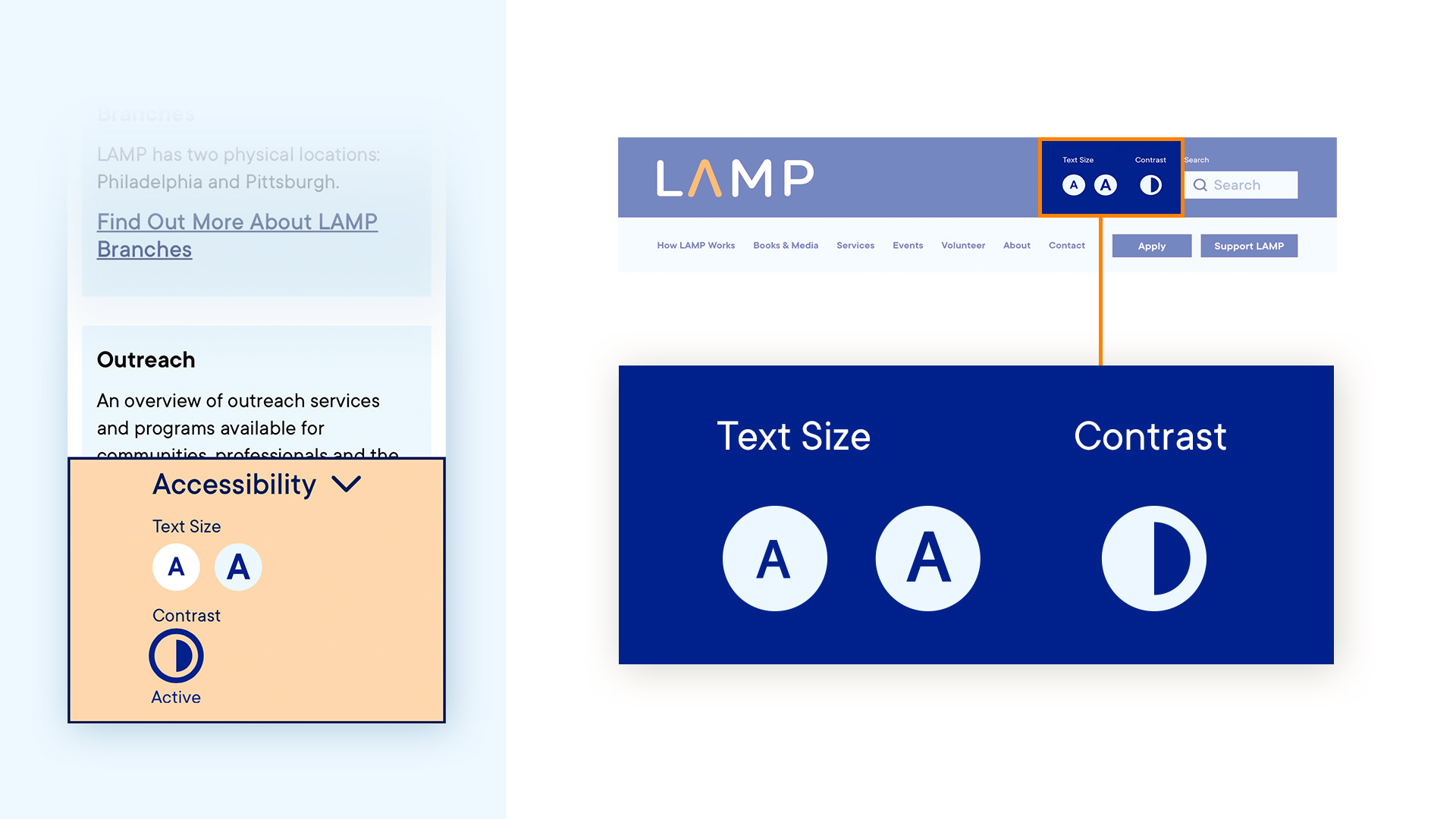 READ FOR LIFE
Read to discover new worlds, meet new characters, connect to deeper emotions, learn something amazing or share stories with friends. For a book lover like you, reading is as essential to life as water... as oxygen. We'll make sure you never have to stop. Read for the love of it. Forever. For Life.