Wall-to-Wall Studios Designs Integrated Branding for The Queen Kapi'olani Hotel
June 12, 2019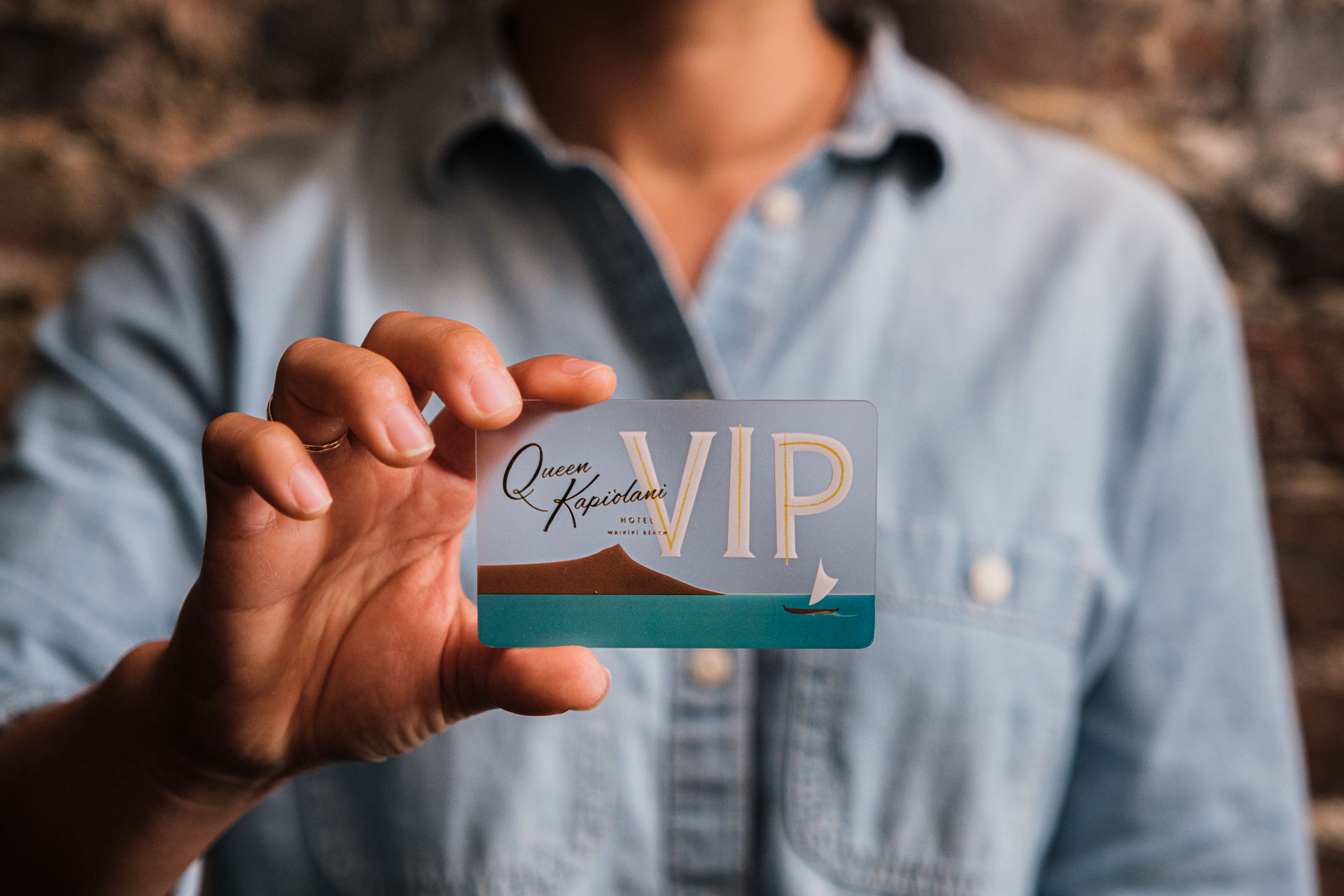 Wall-to-Wall Studios designed the integrated branding for the historic Queen Kapi'olani Hotel, an independent 300+ room property on the island of Oahu. Originally built in 1969, located on the Diamond Head end of Waikiki and one block away from the golden sands of Waikiki Beach, the hotel is named after the esteemed Queen Kapi'olani. It has has been part of Waikiki's landscape for the last half-century and is home to some of the most breathtaking views of the popular crater rim.
With the hotel ownership change and $35 million renovation in 2018, W|W was commissioned to conduct a brand audit to help identify the hotel's positioning in Waikiki's ultra-competitive and ever-evolving hospitality industry. The key insights that emerged in the audit informed W|W's development of the hotel's brand values, new narrative, vision and story.
Armed with the newly defined brand voice, W|W created the integrated visual story for Queen Kapi'olani Hotel that is modern while invoking a sense of nostalgia for bygone decades - the heyday of surf culture in Waikiki, the thrill of travel, the island's heritage of hospitality, art, music and culture. After designing the robust graphic toolkit, W|W developed a cohesive look-and-feel across all touch points, including the hotel guest collateral, sales and marketing pieces, signage and posters, check-in packet, doorknob signs, vouchers and coupons, HTML templates, online and offline advertising.