QUEEN KAPI'OLANI HOTEL
WHERE DIAMOND HEAD MEETS WAIKIKI
The historic Queen Kapi'olani Hotel was built in 1969, on the edge of Waikiki, under the benevolent gaze of Diamond Head. The hotel has been part of Waikiki's landscape for the last half-century and is home to some of the most breathtaking views of the popular crater rim.
The hotel changed ownership and underwent a $35 million renovation in late 2018. Wall-to-Wall Studios was hired to conduct a brand audit and SWOT analysis to help the new ownership identify their position in Waikiki's ultra-competitive and ever-evolving hospitality industry. W|W helped the hotel to bridge the gap between various conflicting positions unearthed during the brand audit, identified and codified their brand values, and drafted new vocabulary to help them talk about their vision and story.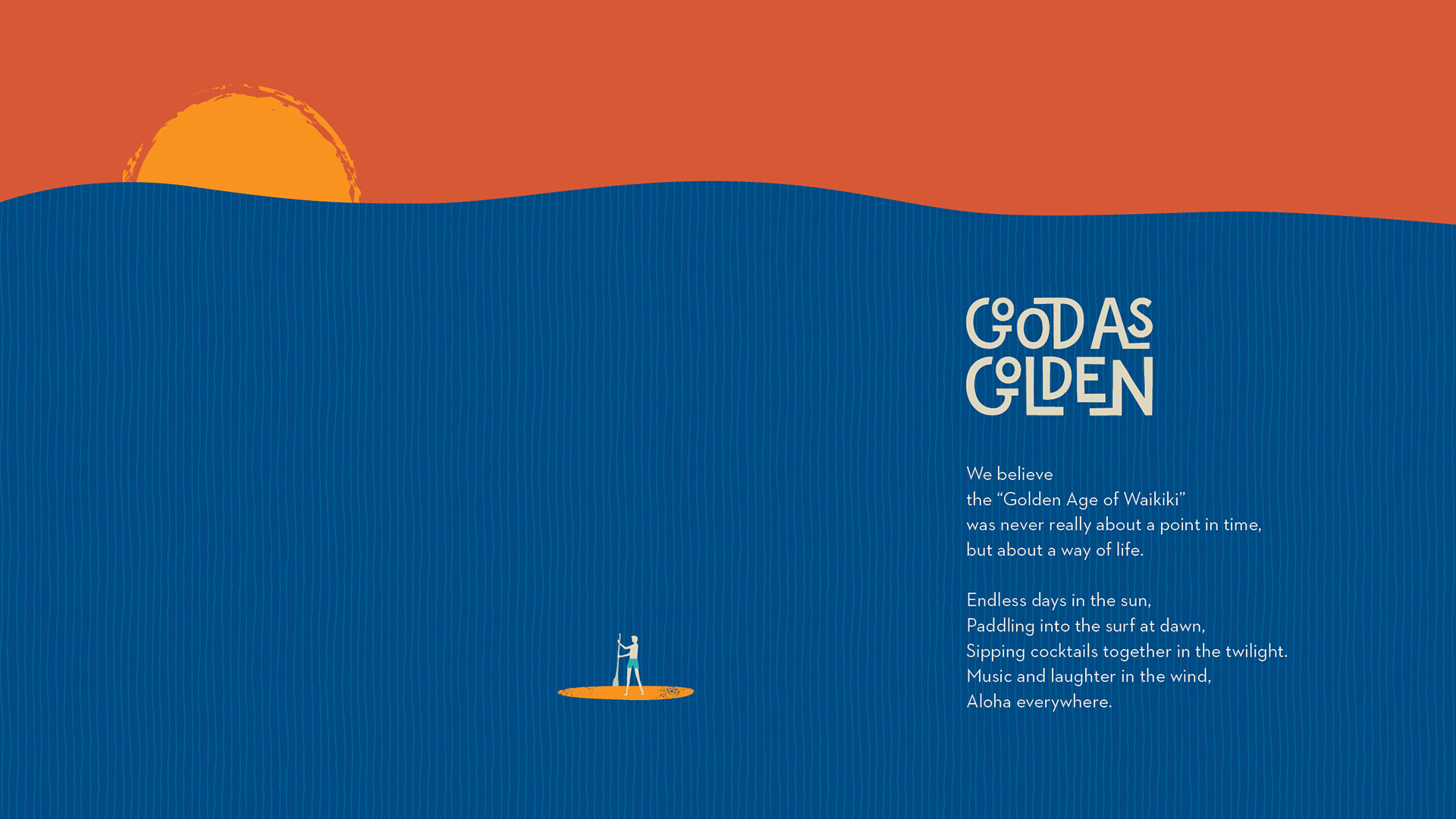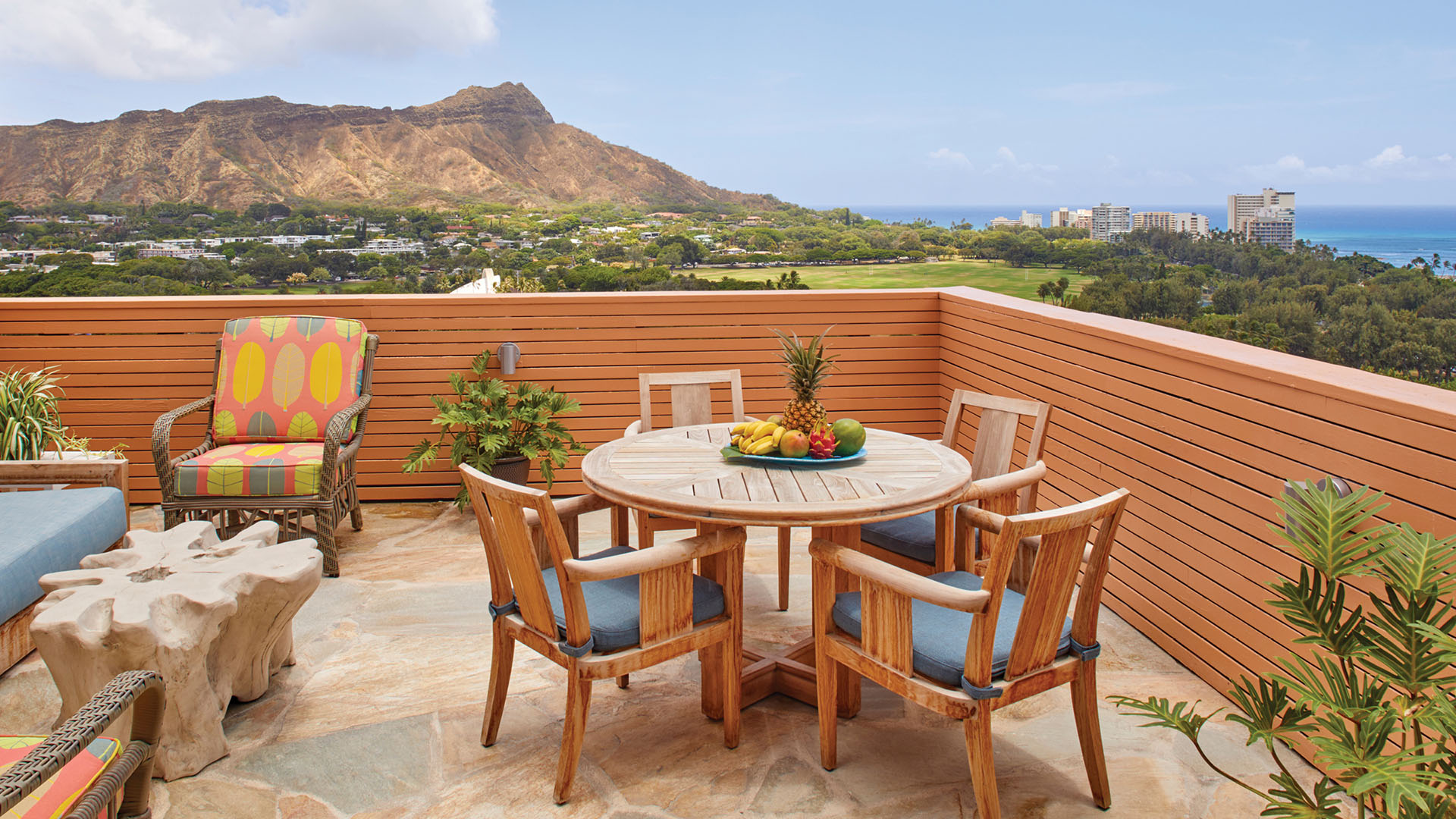 RETRO NOT RETRO
Armed with their newly defined brand voice and language, W|W went to work creating the visual story. The hotel wanted to invoke a sense of nostalgia for bygone decades - the heyday of surf culture in Waikiki, the thrill of travel, the island's heritage of hospitality, art, music and culture. But it was important that the brand remained modern and contemporary, and not locked into a decade.

TIMELESS IS HOW WE LIKE IT.
W|W wove together various visual elements in a fun and nostalgic fashion, bringing home a longing for the simple pleasures of life. The typography system, for instance, uses four different families - a combination of modern sans serifs along with gentle throwbacks to mid-century typographic trends - rounded corners, heavy weights, fun interlocks and grungy script. The color palette was revised to be reminiscent of 70s jet-travel posters.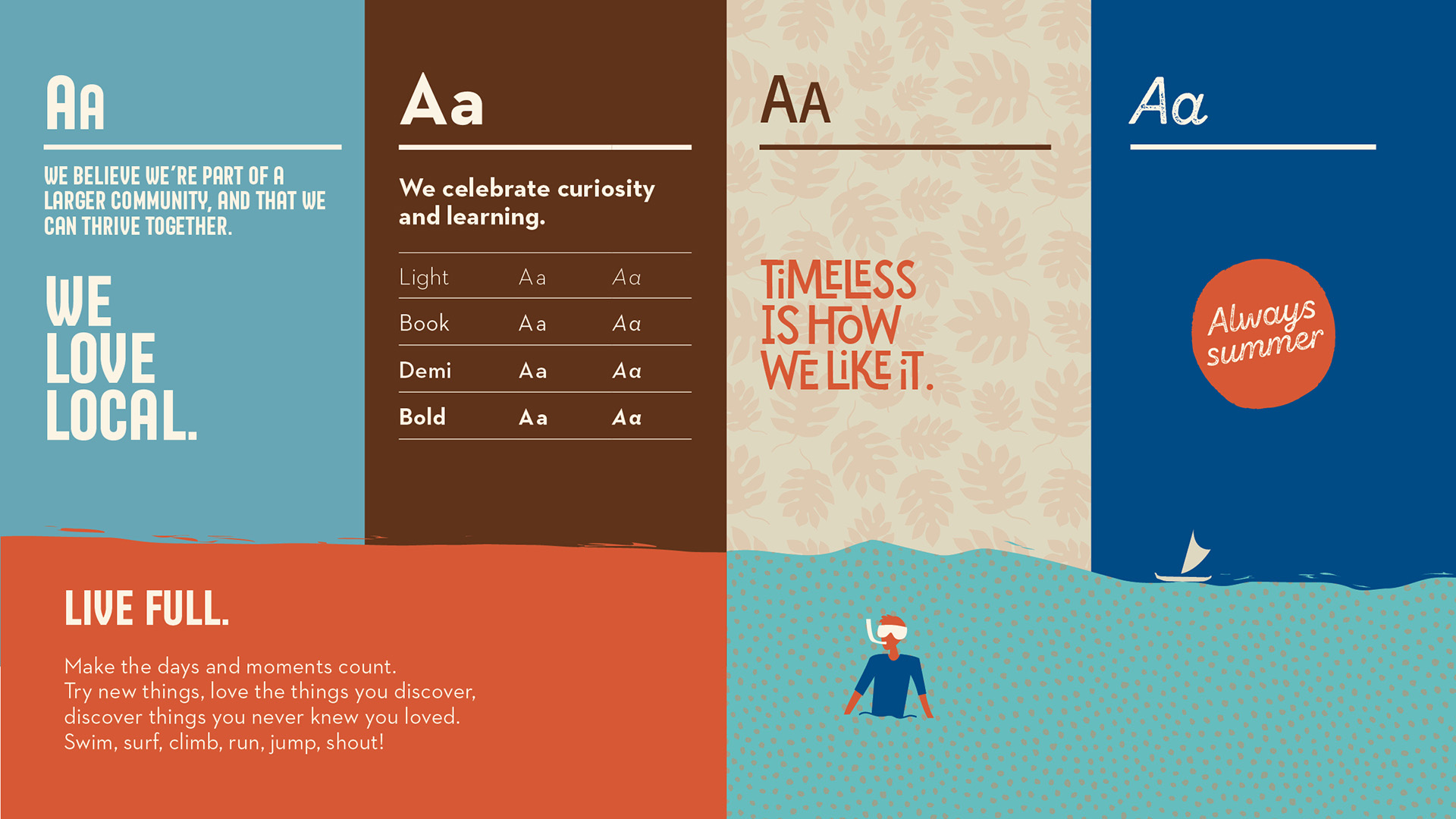 INTENTIONALLY IMPERFECT INTEGRATION
Generously strewn across all collateral are intentionally imperfect and modern illustrative elements and patterns that capture the simplicity and spontaneity of island life. With these newly created assets, W|W developed a cohesive look-and-feel across all touch points, including the hotel guest collateral, sales and marketing pieces, signage and posters, check-in packet, doorknob signs, vouchers and coupons, HTML templates, online and offline advertising.