Wall-to-Wall Studios Designs Integrated Branding for Choolaah
November 26, 2014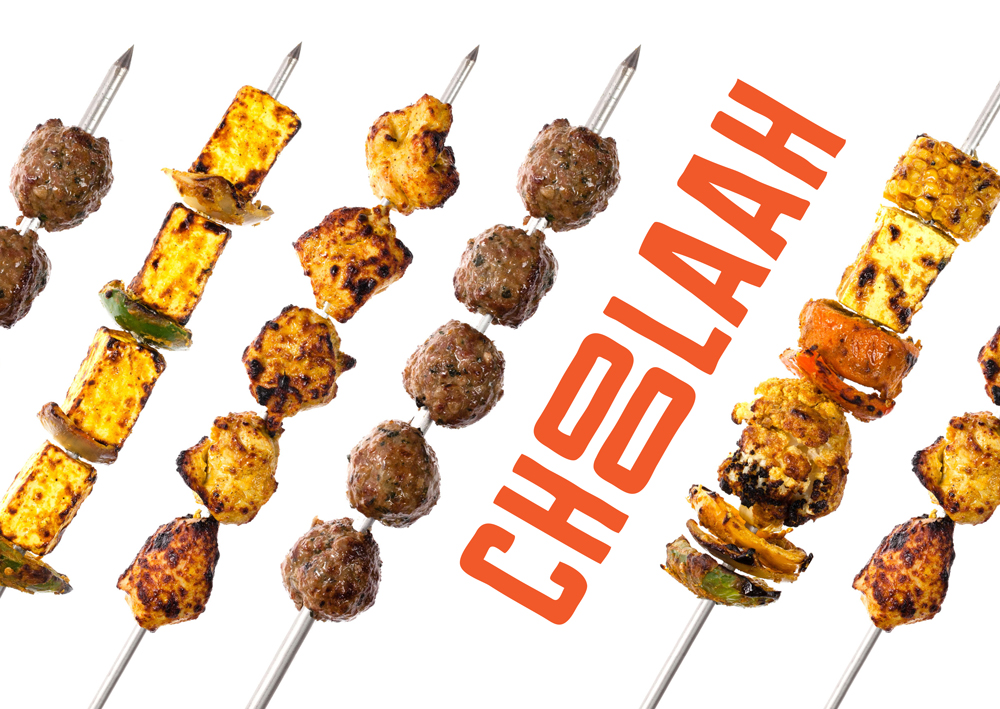 Wall-to-Wall Studios designed the integrated branding for Choolaah Indian BBQ, which recently opened in Orange Village, OH a suburb of Cleveland. Operated by Wholesome International, Choolaah represents a new restaurant entry into the fast-casual category with plans to expand the operation globally. Via the creative collaboration, W|W designed the Choolaah visual identity system (logo, standards), the brand style guide & toolkit and website (custom design and development using Wordpress). The comprehensive style guide covered all brand touch-points, from environment (facade, signage, decor) to menu to advertising to merchandising to digital/website and everything in-between. 

The Choolaah logo.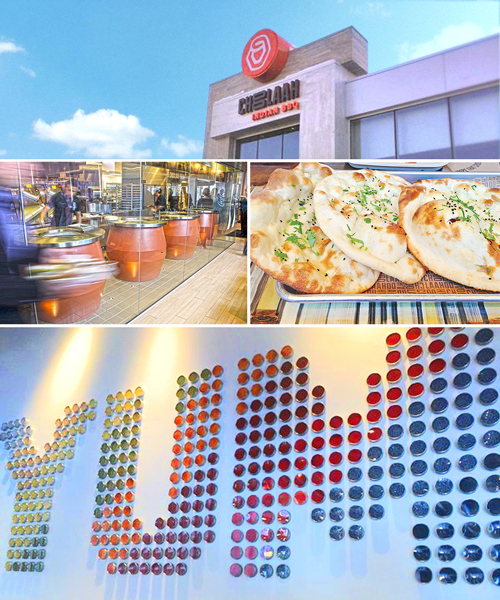 Environment. Tandoor ovens and kitchen behind glass to showcase the cooking. "Yum" wall art installation made of canisters of indian spices creating a color gradient.

The logo application on Choolaah cups is unexpected. Multi-color palette shows energy and freshness.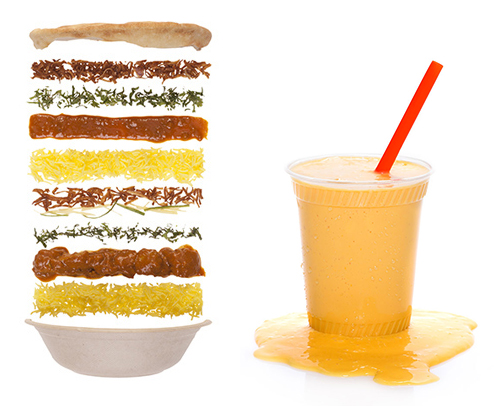 Food photography is art directed to have fun with food.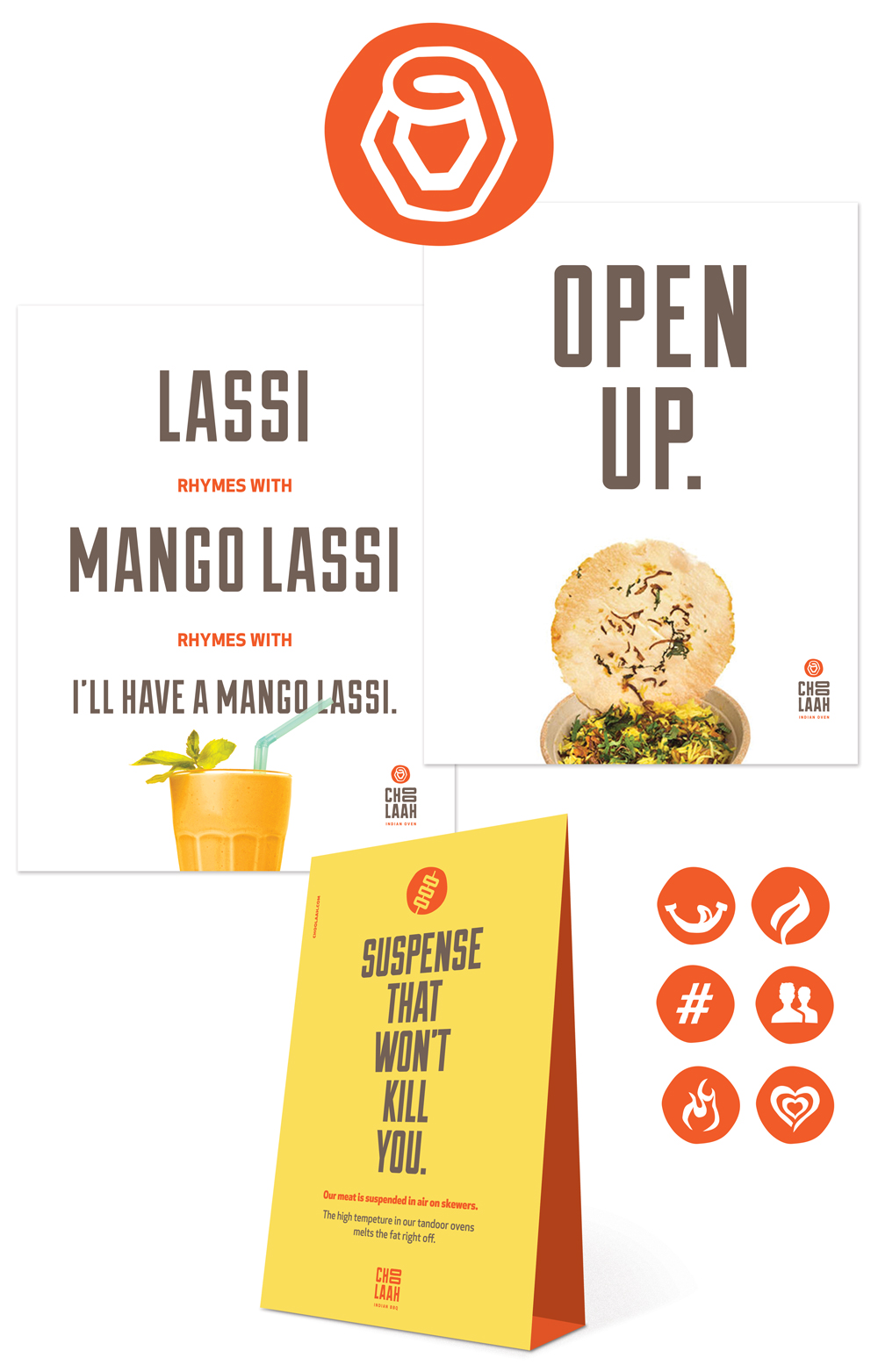 For marketing and promotional purposes the Choolaah logo has been extended into an icon system.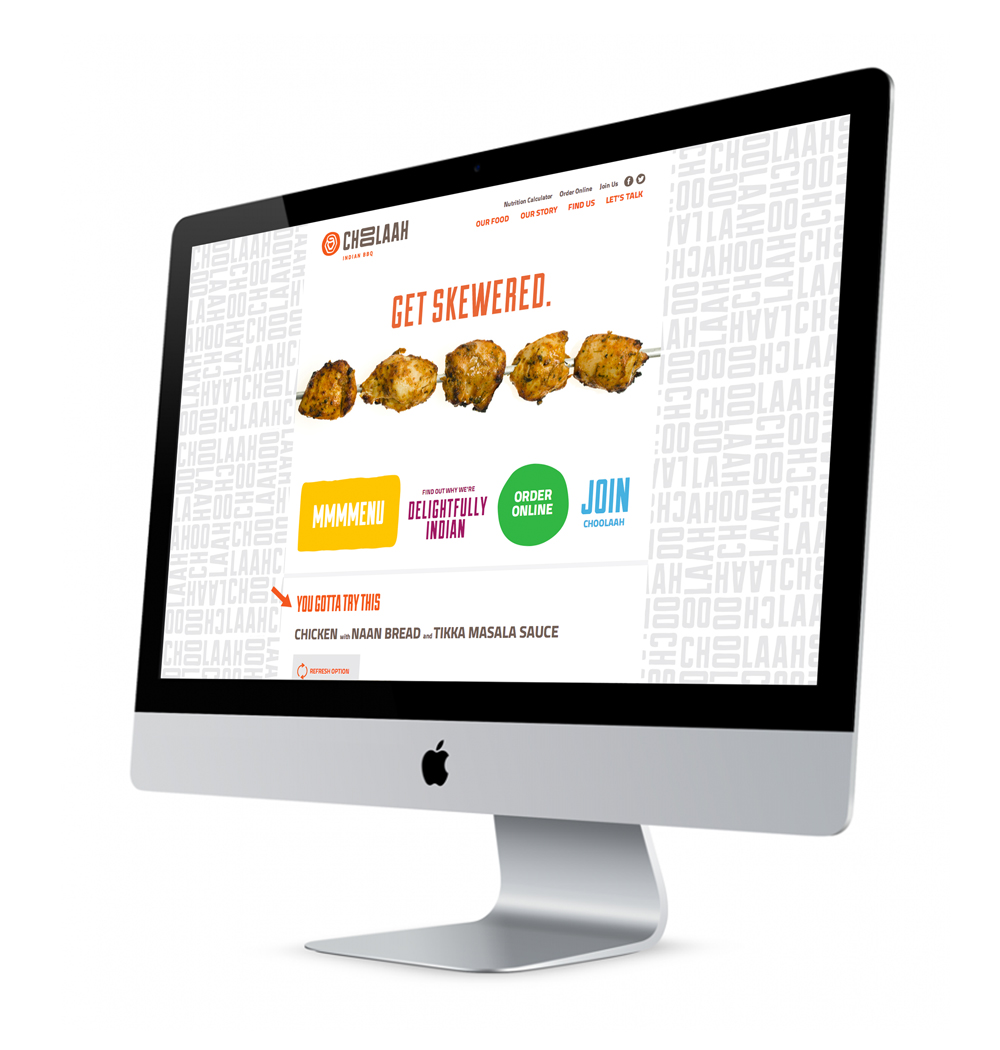 The Choolaah website is responsively designed; with custom Wordpress development.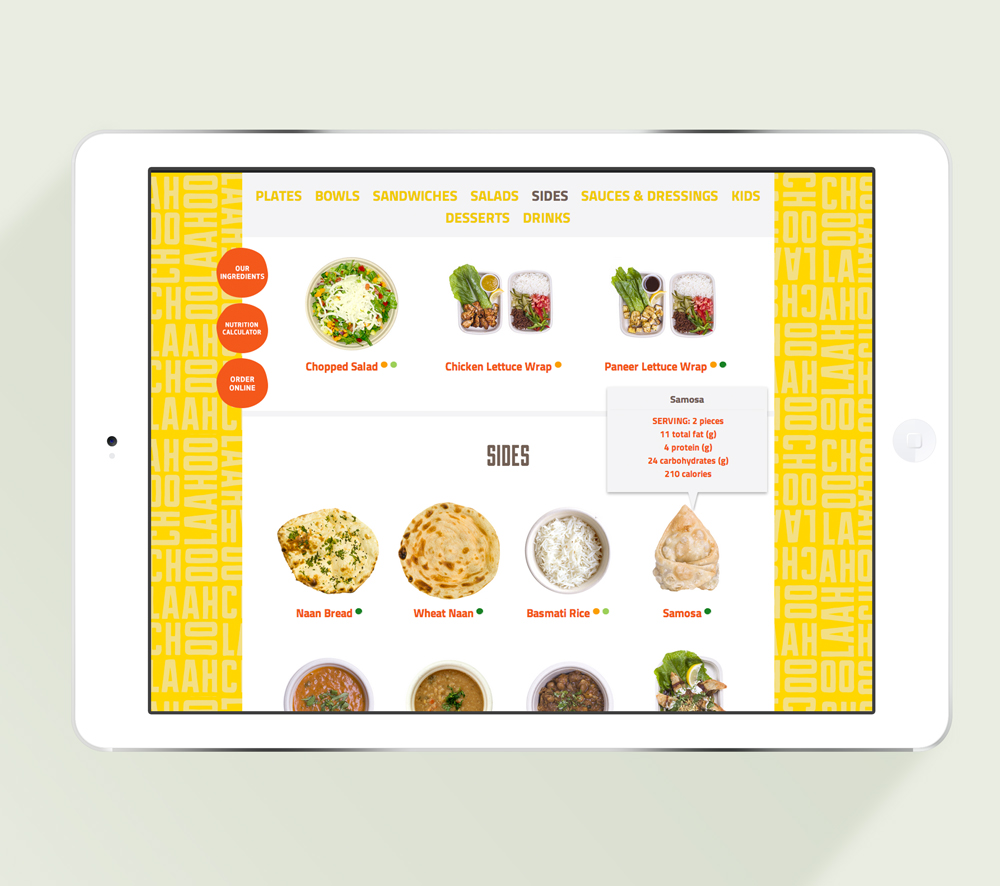 The menu section on the website showcases food options with their nutritional info.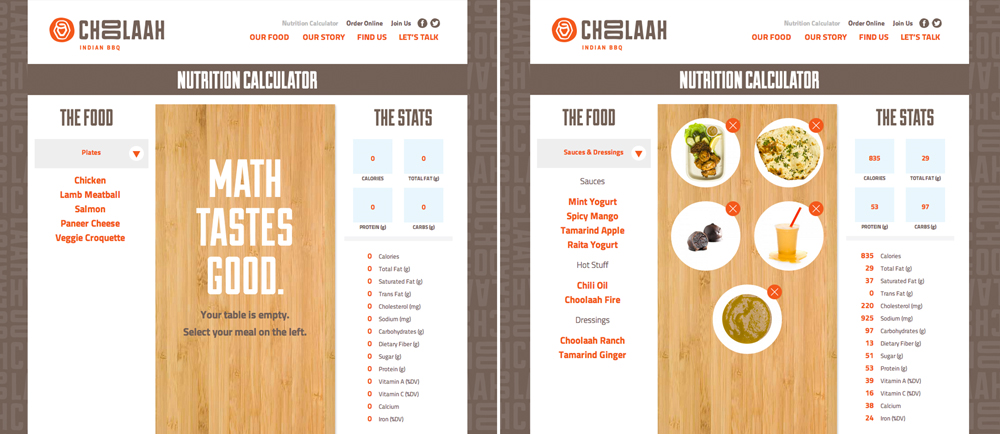 The website contains a custom nutrition calculator.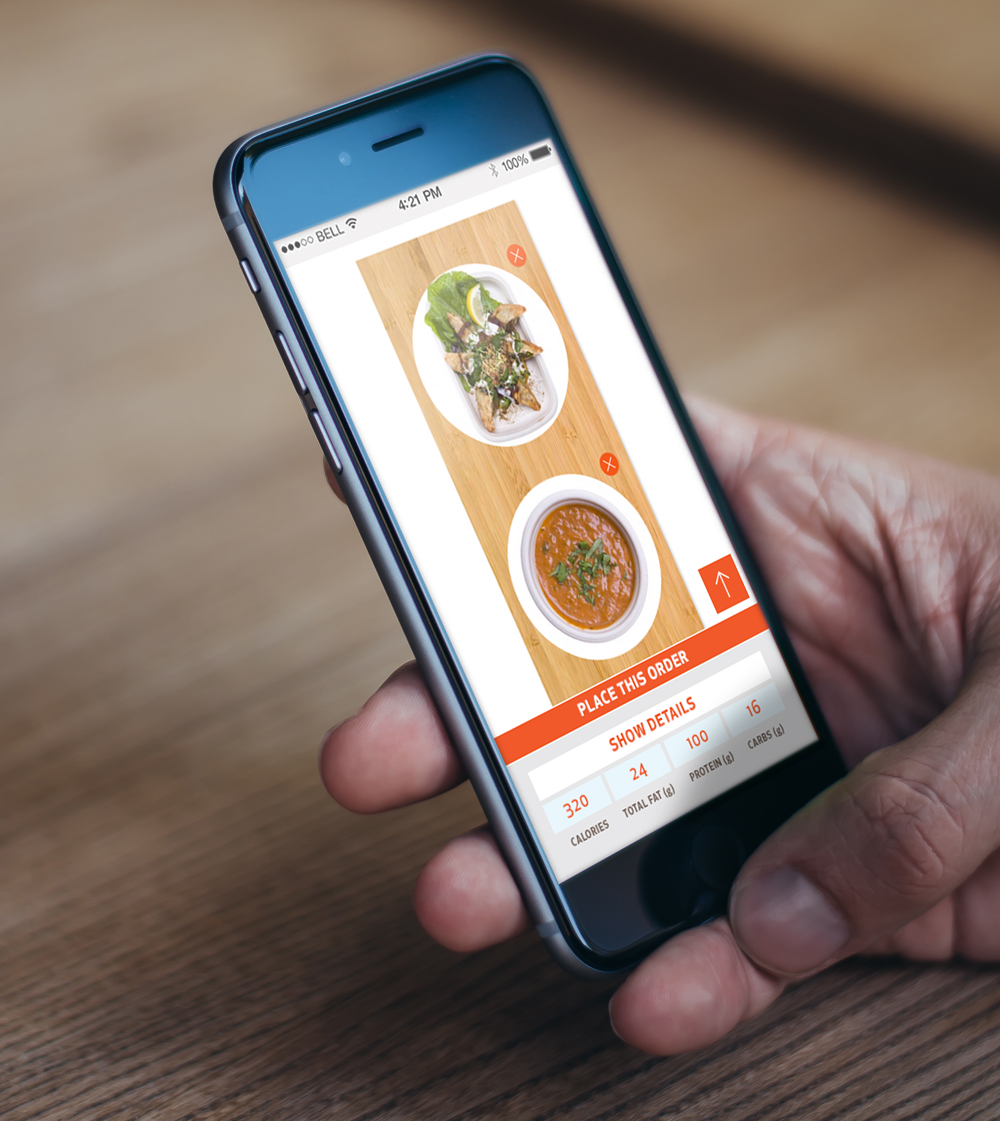 The nutrition calculator is also responsively designed, providing a positive user experience for all devices, including mobile. Customers can review nutritional count for their meal while in the restaurant.