Wall-to-Wall Studios Designs Integrated Branding For Sienna Mercato
December 17, 2014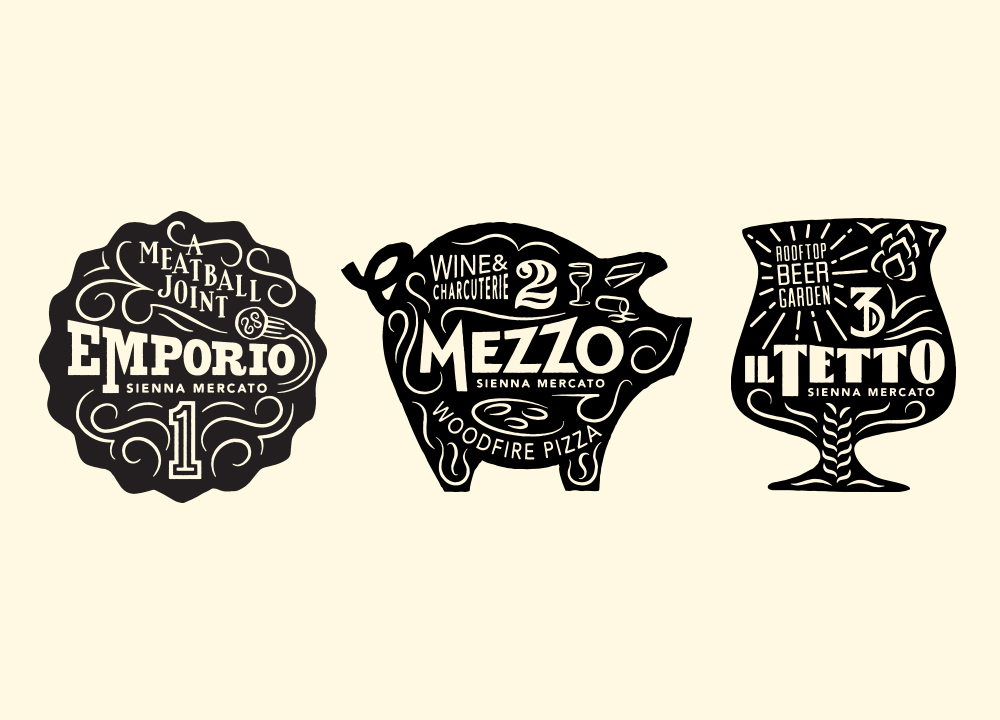 Building a multi-story brand from the ground up, Wall-to-Wall Studios designed the integrated branding for Sienna Mercato and its three distinct dining options (Emporio, Mezzo and Il Tetto) all under one roof (including one that retracts), in Pittsburgh. W|W designed the Sienna Mercato visual identity system, branded elements & graphics, menus, advertisements, merchandising, apparel, signage, environment & decor and website (Wordpress). Thanks to W|W partners on the project, including letter artist Ryan Hamrick for executing hand-drawn versions of the W|W designed identity system and logos, Anthony Purcell for the sign/mural painting throughout Sienna Mercato and Two Arms for chalk art on Mezzo. 
This brand video provides some perspective on the depth of the design and branding effort across medias and mediums, as well as some of the tasty cuisine.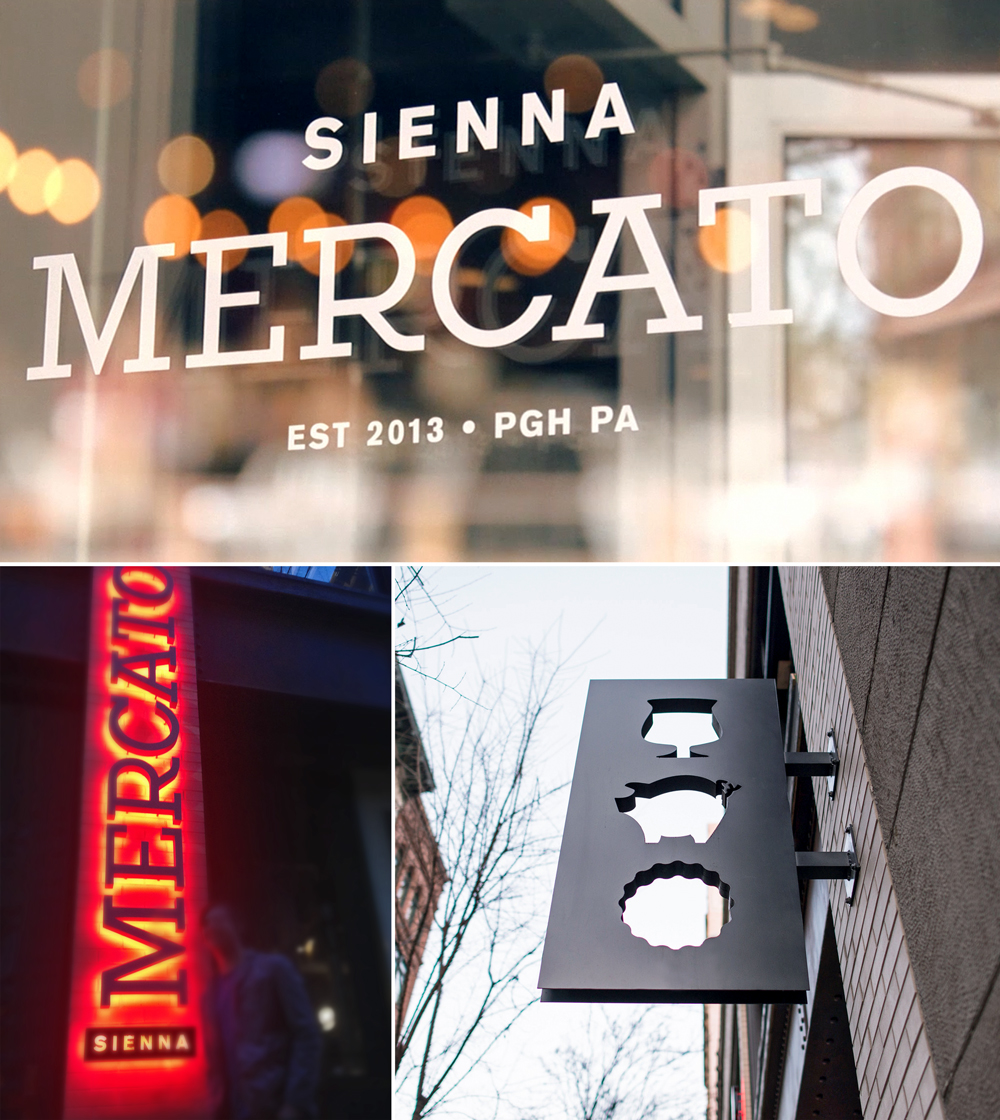 Sienna Mercato, the parent brand, is home to good times three.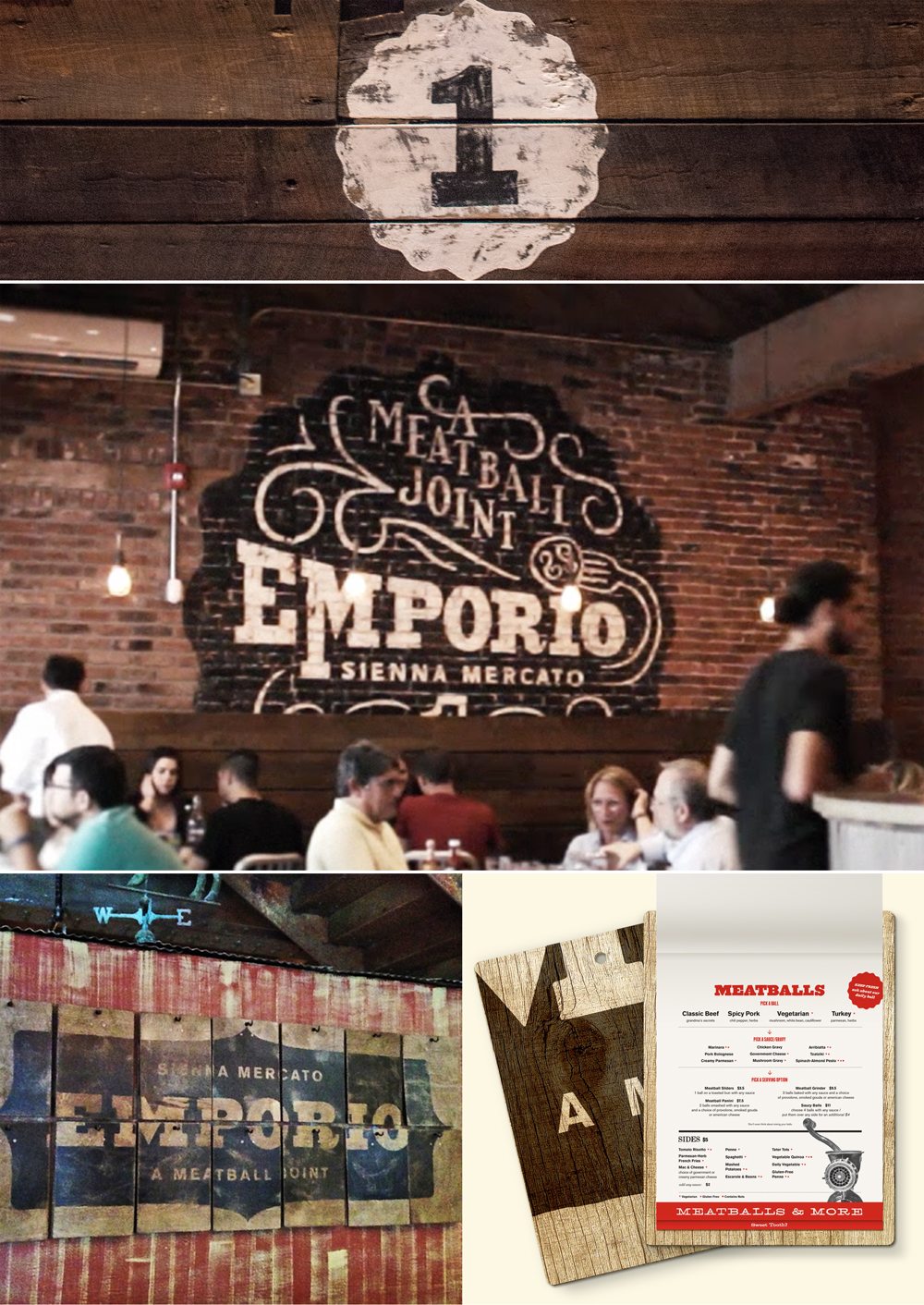 Emporio, the meatball joint, is located on the first floor with 32 draft beers.
Mezzo, on the second floor, features house made charcuterie and gourmet Italian fare with a wood-fired pizza oven.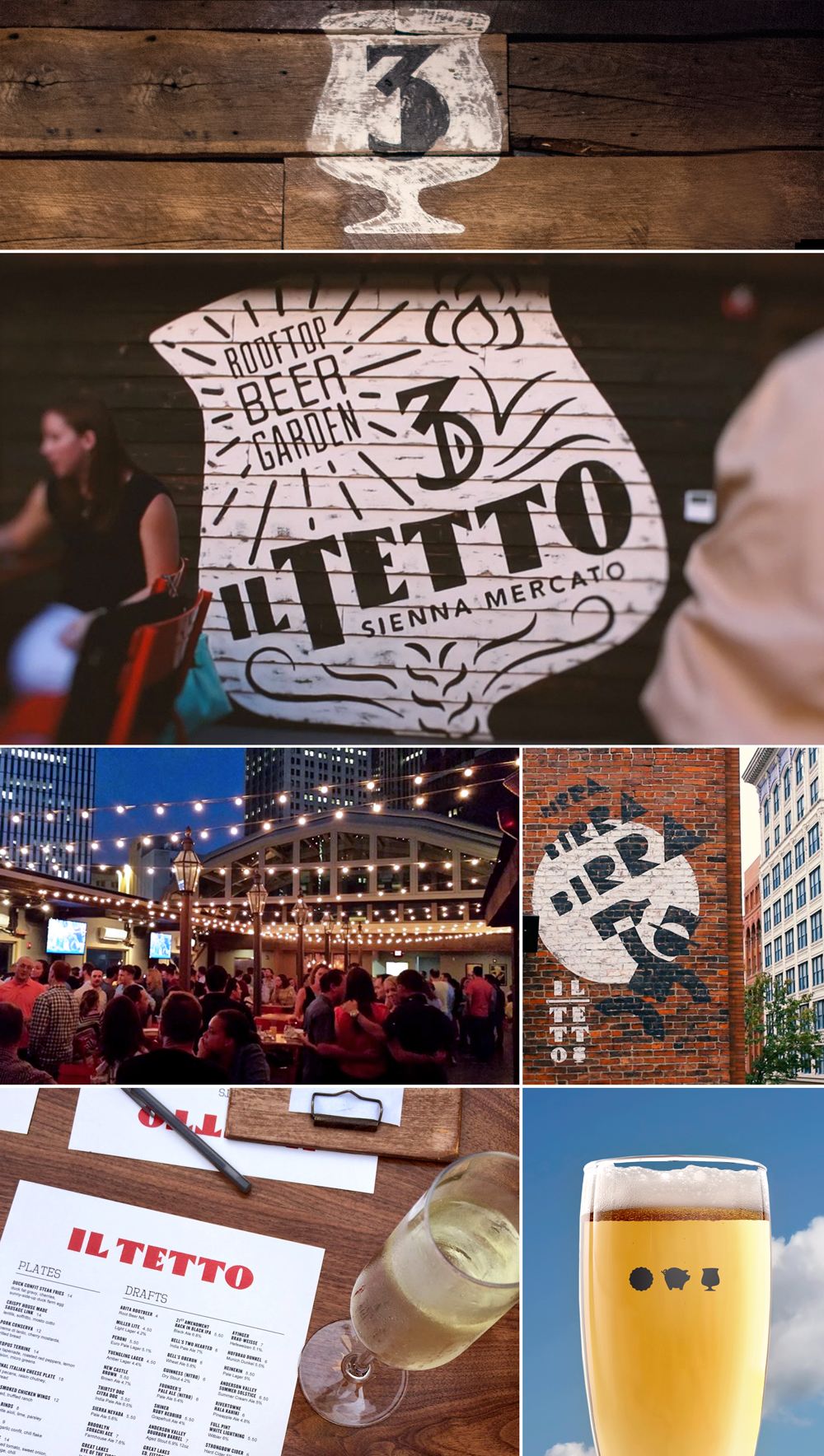 Il Tetto is the rooftop beer garden with retractable roof that is surrounded by Pittsburgh's most famous skyscrapers.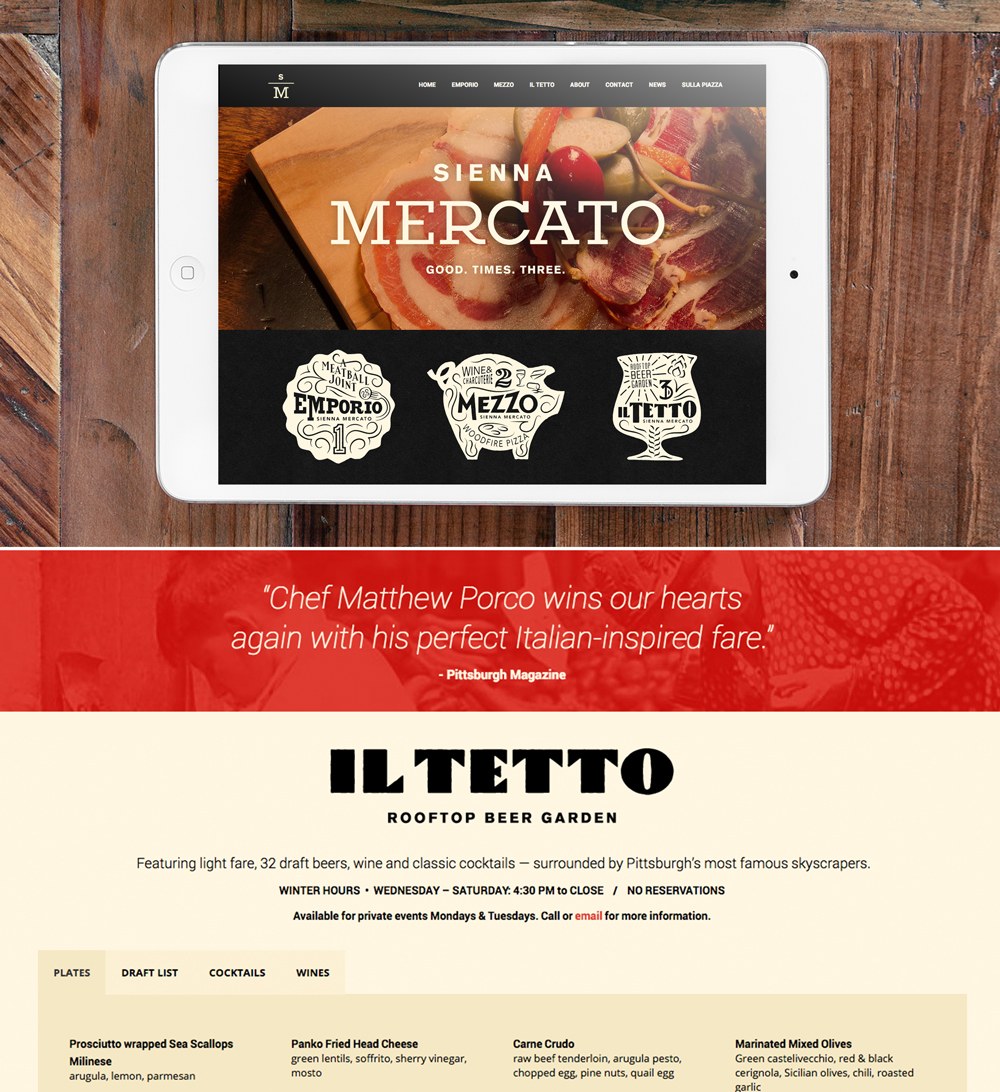 The Sienna Mercato website is responsively designed and houses all 3 restaurants.