Wall-to-Wall Studios Designs Human-Centric Integrated Branding For Pittsburgh Downtown Mobility Plan
August 6, 2021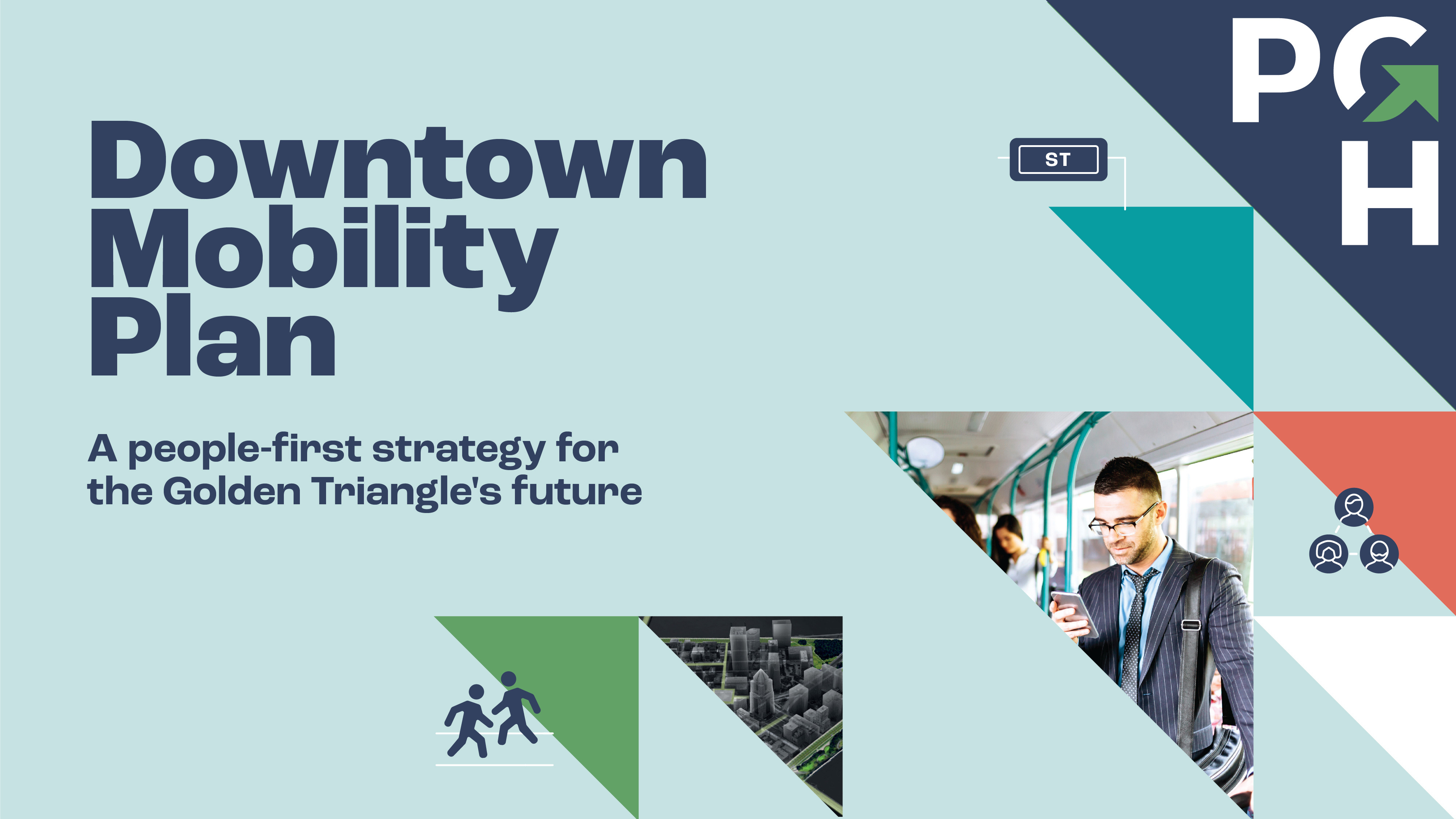 The Downtown Mobility Plan is a human-centered strategy to improve the daily experience of Downtown Pittsburgh. The plan, led by the Pittsburgh Downtown Partnership, aims to make the Golden Triangle easier to navigate for all by ensuring regional planning efforts and projects that focus on advancing equity, improving mobility for all, thinking sustainably, and driving positive economic impact.
W|W supported this effort by designing the integrated branding for the plan, including a visual identity system, messaging framework, and website.
The website, serving as the primary communication platform for the community–at–large, was designed and developed to be audience-centric and accessible. In addition to presenting a simplified version of the plan, it effectively solicits and captures feedback from the public regarding the Plan's 9 high–impact priority areas.
View the Downtown Mobility Plan case study.