Wall-to-Wall Studios Designs & Develops Website for Oakland
November 30, 2021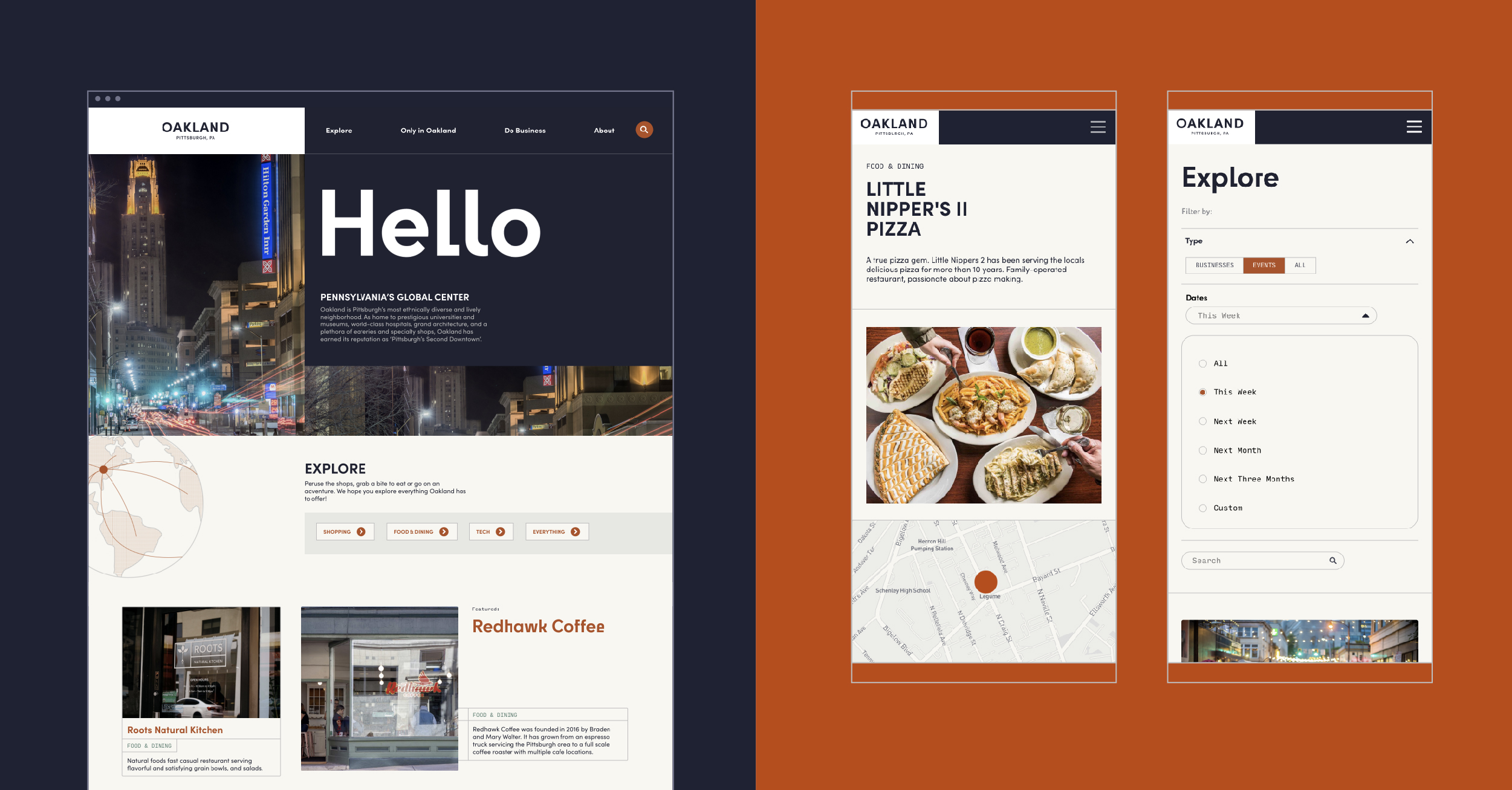 Exploring Oakland has never been easier.
Known as Pittsburgh's most diverse neighborhood, Oakland is home to prestigious universities and museums, world-class hospitals, grand architecture, and a plethora of eateries and specialty shops. The liveliness of the area helped earn its reputation as 'Pittsburgh's Second Downtown'.
W|W designed and developed the new website for the Oakland Business Improvement District (OBID) that is focused on promoting the entire Oakland community and its businesses, delivering a digital experience that is commensurate with the neighborhood.
This digital strategy is visible in the website's Explore section, which contains a robust set of filtered content categorized by food, dining, culture, events, and more, and is readily available for visitors to explore. And this section of the website is curated by a team of local experts that are uniquely dialed into the Oakland scene.
View the case study to learn more.