Wall-to-Wall Studios Creates Digital Design and Identity System for Hillman Family Foundations
February 10, 2022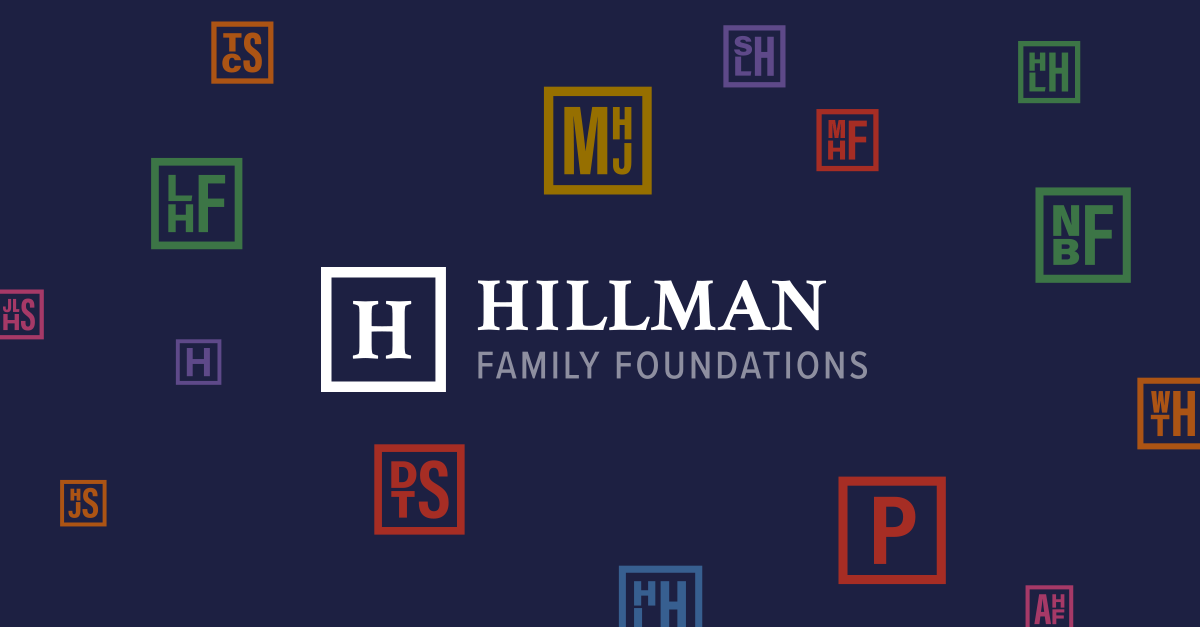 Wall-to-Wall Studios is pleased to share its work for Hillman Family Foundations, the administrative umbrella for the philanthropic activities of the Hillman Family. Between 1951 and 1968, John Hartwell Hillman, Jr., and three of his children, Patricia Hillman Miller, Mary Hillman Jennings, and Henry L. Hillman, created Hillman Foundation, Polk Foundation, Mary Hillman Jennings Foundation, and Henry L. Hillman Foundation, respectively.
W|W initially created an integrated brand identity to visually connect the 18 family foundations and then developed an integrated digital design system. Each foundation is dedicated to improving the quality of life in its respective geographic area by supporting effective projects and leveraging other support to grow the best ideas and invest in innovative solutions. Each foundation's website is managed inside one admin interface, making content management easy and efficient. The digital ecosystem is powered by Blok Blok CMS , the W|W-built content management system.
For more details, please visit the case study.