Wall-to-Wall Studios Shares Best Practices in Social Media Platforms to Credit Union Marketers at 2019 Evoke Conference
October 28, 2019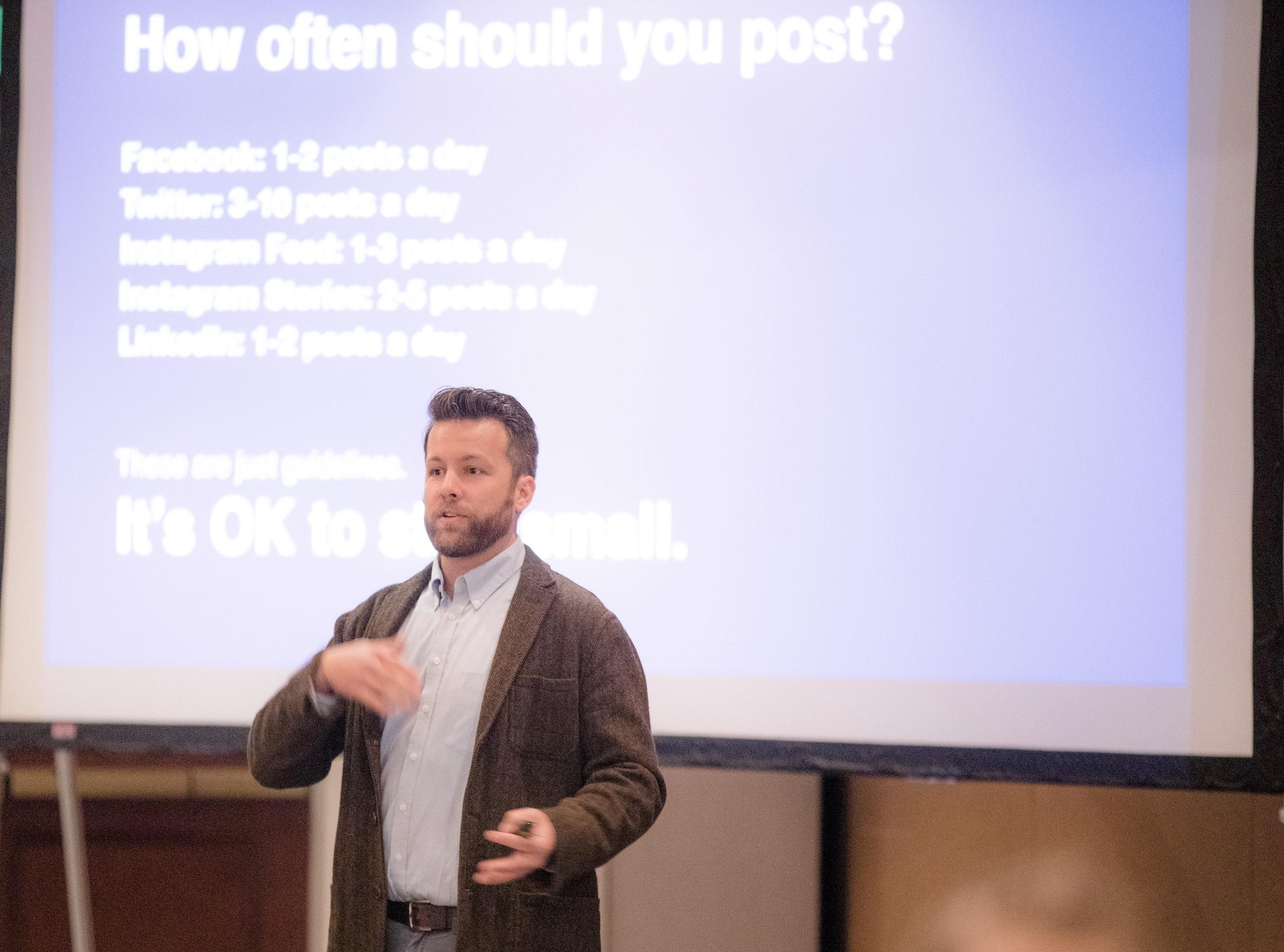 Wall-to-Wall Studios was a keynote speaker at the 2019 Evoke Marketing Conference in Harrisburg, PA, sponsored by PCUA (Pennsylvania Credit Union Association). An annual event, Evoke is specifically designed for marketers from around the state that are focused on the promotion of their credit union and the credit union movement. Understanding the special role that credit union marketers play in the movement, Evoke is an event tailored to sharpen and hone those critical skills. Credit unions are uniquely positioned to connect with members (customers) in a way that big banks just cannot, so it is important for marketers to articulate those definable differences in all communications.
Mike Kozak, Director of Digital Strategy, and Larkin Werner, Creative Director, teamed-up to share best practices on how to evolve a social media platform. Recognizing that social media is just one part of a well-rounded marketing strategy but is not as simple as just posting to Facebook or Twitter. Social media is a medium that can be used to achieve many goals from building brand awareness to engaging members. The keynote address explored approaches for developing a social media platform to help meet the organization's goals regardless of whether a team of one at a small credit union or a larger marketing team with an existing social media strategy. Once credit unions have achieved clarity about the essence of their organization and aligned their values with those of their members, they are able to authentically signal via social media marketing.
Interested in evolving your company's social media platform or digital marketing, get in touch with W|W.