Wall-to-Wall Studios Launches WorkWork Job Management System
October 23, 2019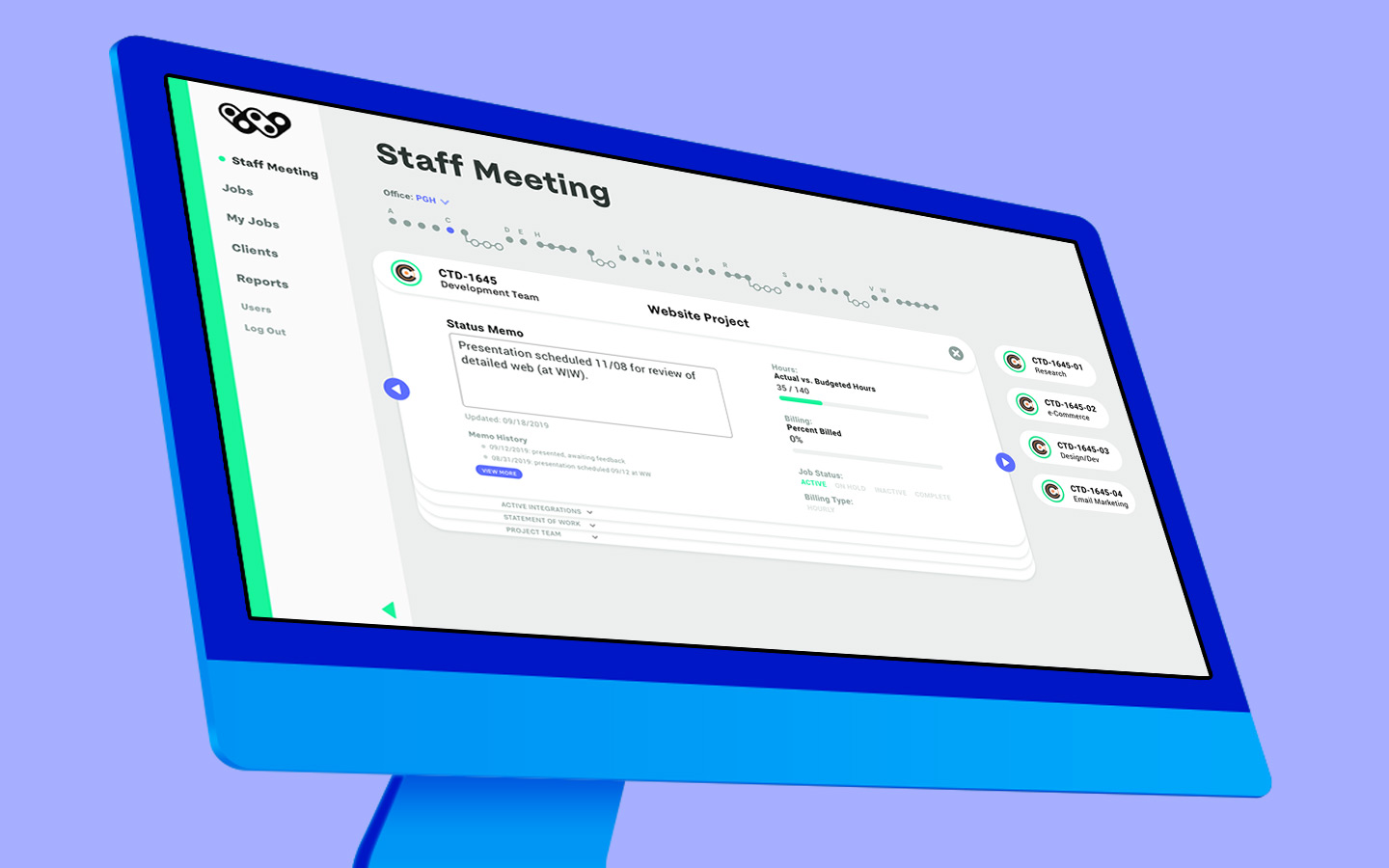 WorkWork is Wall-to-Wall Studios' answer to the search for a better job management system for client services firms like ours. WorkWork brings order to your operations and clarity to your team.
W|W built WorkWork to solve our own challenges. We needed a lightweight platform that could keep track of the work going on in the studio and integrate with the SaaS platforms we already used to get that work done. WorkWork gives client service businesses the ability to easily manage client accounts and projects. Whether you're a one-person shop or a 50-person studio with multiple offices, WorkWork can work for you.
In the client services world, there are many different types of projects to manage, including fixed-fee, hourly, retainer, pro bono, internal and others, and WorkWork can handle them all. WorkWork easily manages one-off projects or more complex jobs with many components and will track milestones, budgets and invoicing. Recognizing that the agency team assigned to a client may be dynamic, WorkWork supports both default and custom team composition. Once a team member is assigned, they are automatically added to the Basecamp project. To assist with ongoing business management, WorkWork delivers reporting with simple dashboard views that provide the information needed to track time, budgets and invoicing for all clients and jobs.
WorkWork can be the hub for all of the SaaS platforms used to get work done and was originally engineered to automatically activate multiple tools when a new job is created. For example, when a new job is created in WorkWork, a new Basecamp project can be automatically created with team members already added. Basecamp talks back to WorkWork providing upcoming milestones and more. When a new job is created in WorkWork, a shared DropBox folder is created using a standard structure keeping everything consistent across jobs. WorkWork integrates seamlessly with Toggl for time-tracking. Creating a job in WorkWork also creates a new Toggl project of the same name. Toggl then reports time back to WorkWork and tracks against budgets. When a job is complete, closing the job in WorkWork archives it in Toggl.
Engineered from the ground up with Ruby on Rails with a React front-end, WorkWork lets you get work done.
Interested in using WorkWork for your business? WorkWork is available for custom installations. Or, do you have your own digital product idea you'd like to discuss? Tell us about it.
Learn more about WorkWork at https://workworkapp.com/