Wall-to-Wall Studios Designs Website and 2016 Annual Report for the Richard King Mellon Foundation
September 12, 2017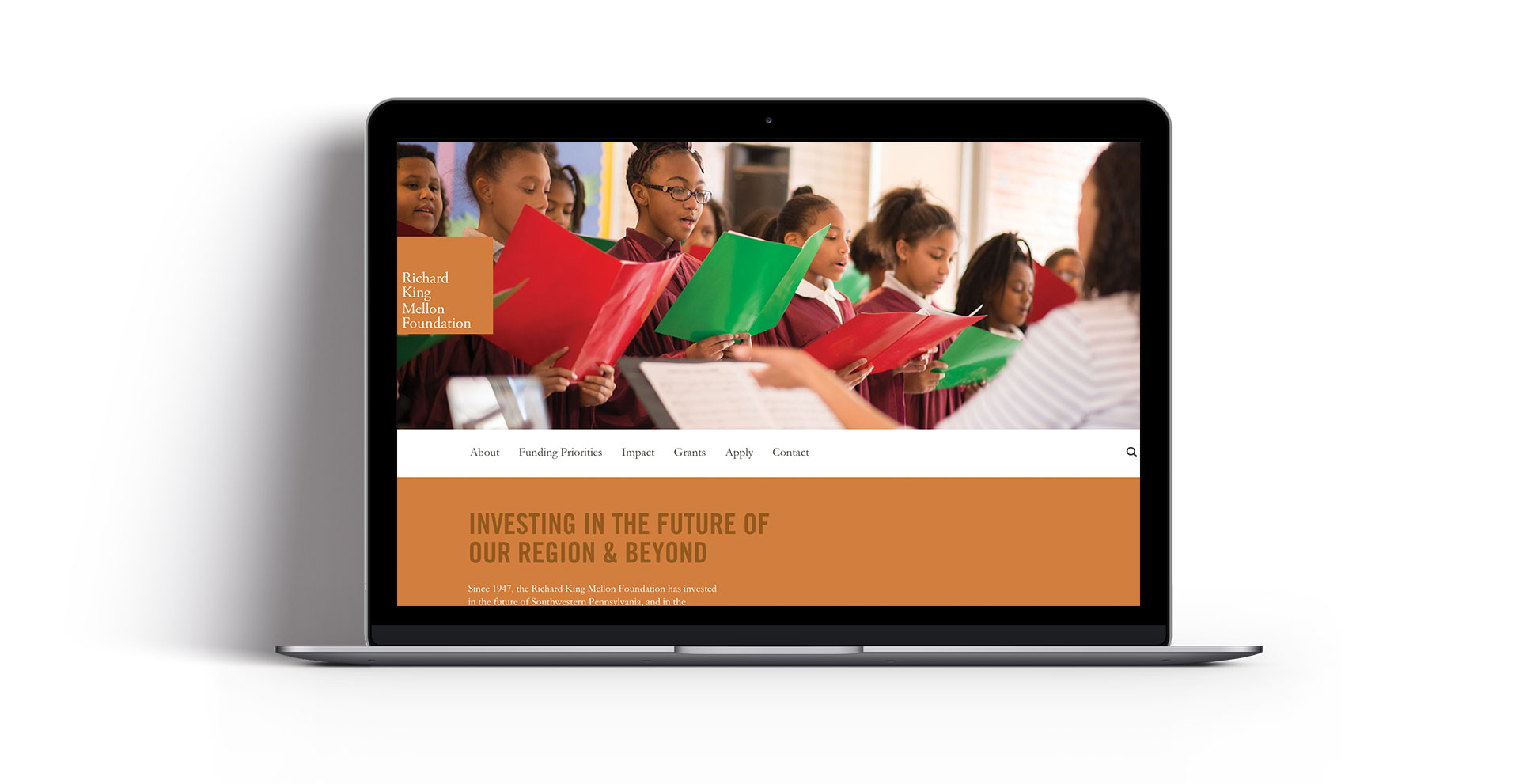 Continuing its ongoing creative collaboration with the Richard King Mellon Foundation, Wall-to-Wall Studios designed and developed the organization's website (www.rkmf.org) and 2016 annual report. One of America's largest private foundations with assets over $2.3 billion, the Richard King Mellon Foundation's current giving priorities primarily serve southwestern Pennsylvania with a program focus on Regional Economic Development and Conservation, along with Education and Human Services and Nonprofit Capacity Building. The Foundation was created in 1947 by Richard King Mellon, president and chairman of Mellon Bank, a conservationist and leading figure in the financial and civic life of Pennsylvania.
The responsively designed website is powered by BlokBlok CMS, a ruby on rails content management system that features a custom Grants module allowing the user to easily search the organization's grant making history by several key attributes. The website's architecture was designed to leverage the featured stories (grantees and leaders) and the respective funding priorities that emerge from each year's annual report.
 View the Richard King Mellon Foundation case study.