Wall-to-Wall Studios Designs "People, Places and Things" Book for the URA
June 23, 2014
Wall-to-Wall Studios designed this nearly 400-page hardbound book that captures the positive impact of the Urban Redevelopment Authority of Pittsburgh (URA) on the city from 2006-2013 using people, places and things to help tell the amazing story of the dawn of a new URA era. The award-winning publication (Gold ADDY, AIGA 365) features a combination of case studies & testimonials and a comprehensive icon-driven catalog. One copy of book was donated by the URA to each branch of the Carnegie Libraries of Pittsburgh.
View the "People, Places and Things" URA case study.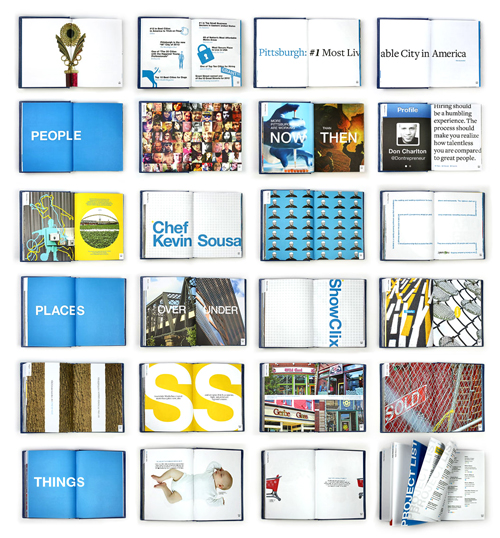 Sample spreads from the book... some of the People, Places and Things.