Wall-to-Wall Studios Creates "Arch" Exhibit Design for Pittsburgh Airport
June 17, 2014
Working with the Allegheny County Airport Authority on its Airport Art Program, Wall-to-Wall Studios created the exhibit design for Arch, a 16-foot tall sculpture by artist Glenn Kaino. This sculpture was originally commissioned by the Andy Warhol museum to celebrate the city's 250th anniversary and it was located on the corner of Fort Duquesne Boulevard and Seventh Street in Downtown, Pittsburgh. The intention of the project was to develop historical content about bridges in the Pittsburgh region, uniting the history and progression of Pittsburgh bridge engineering with contemporary sculpture. With the support of The Heinz Endowments, the Office of Public Art and other stakeholders, Arch was restored and moved to the airport along with the companion educational component designed by Wall-to-Wall Studios. The Engineers Society of Western Pennsylvania provided the important content related to area bridges that are connected to the artwork. Photos courtesy of the Allegheny County Airport Authority. For a complete set of images, please visit the Flickr gallery.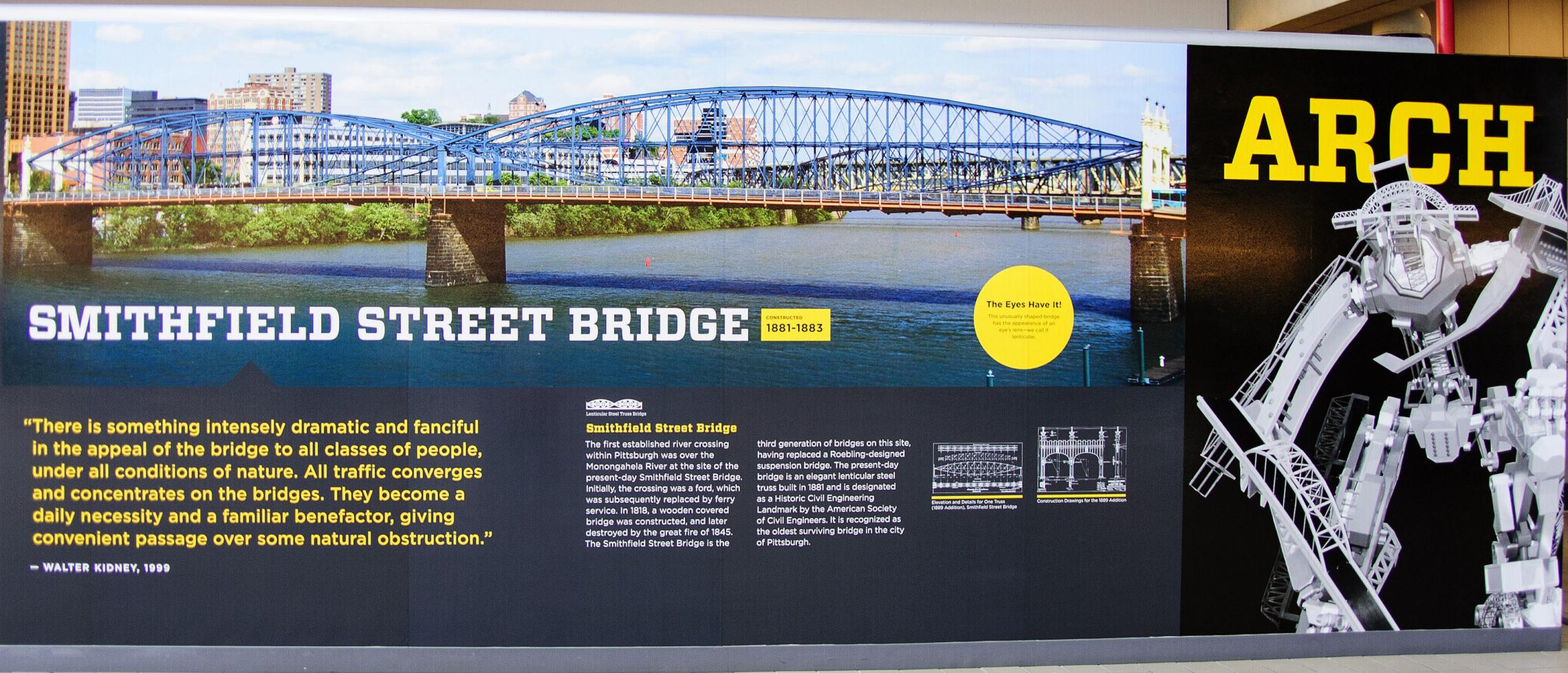 Detail view of one of the Arch exhibit panels, the Smithfield Street Bridge.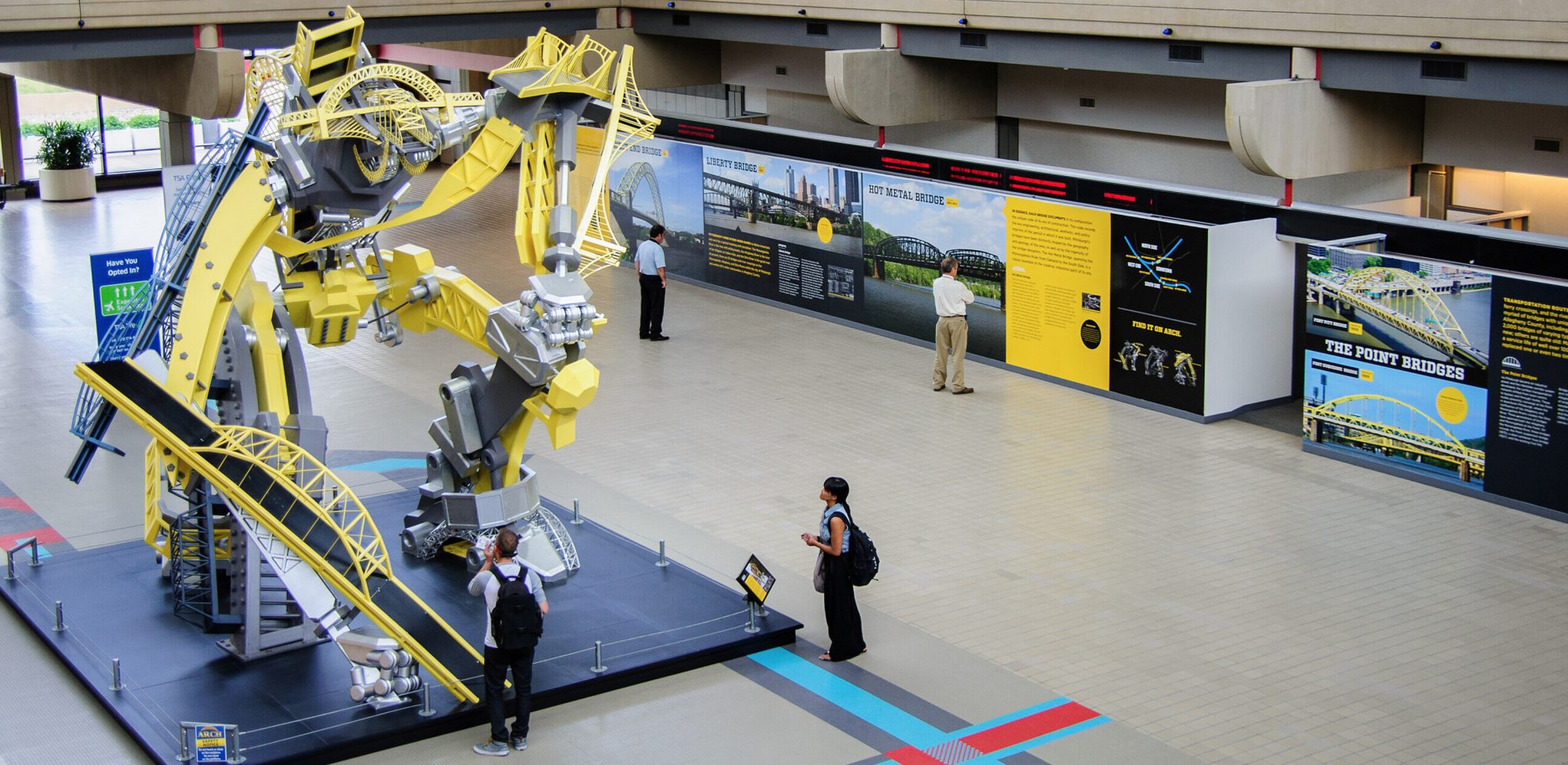 View of Arch sculpture with exhibit design in background.