Wall-to-Wall Studios Designs Integrated Branding for Three Rivers Film Festival and Pittsburgh Shorts
November 11, 2021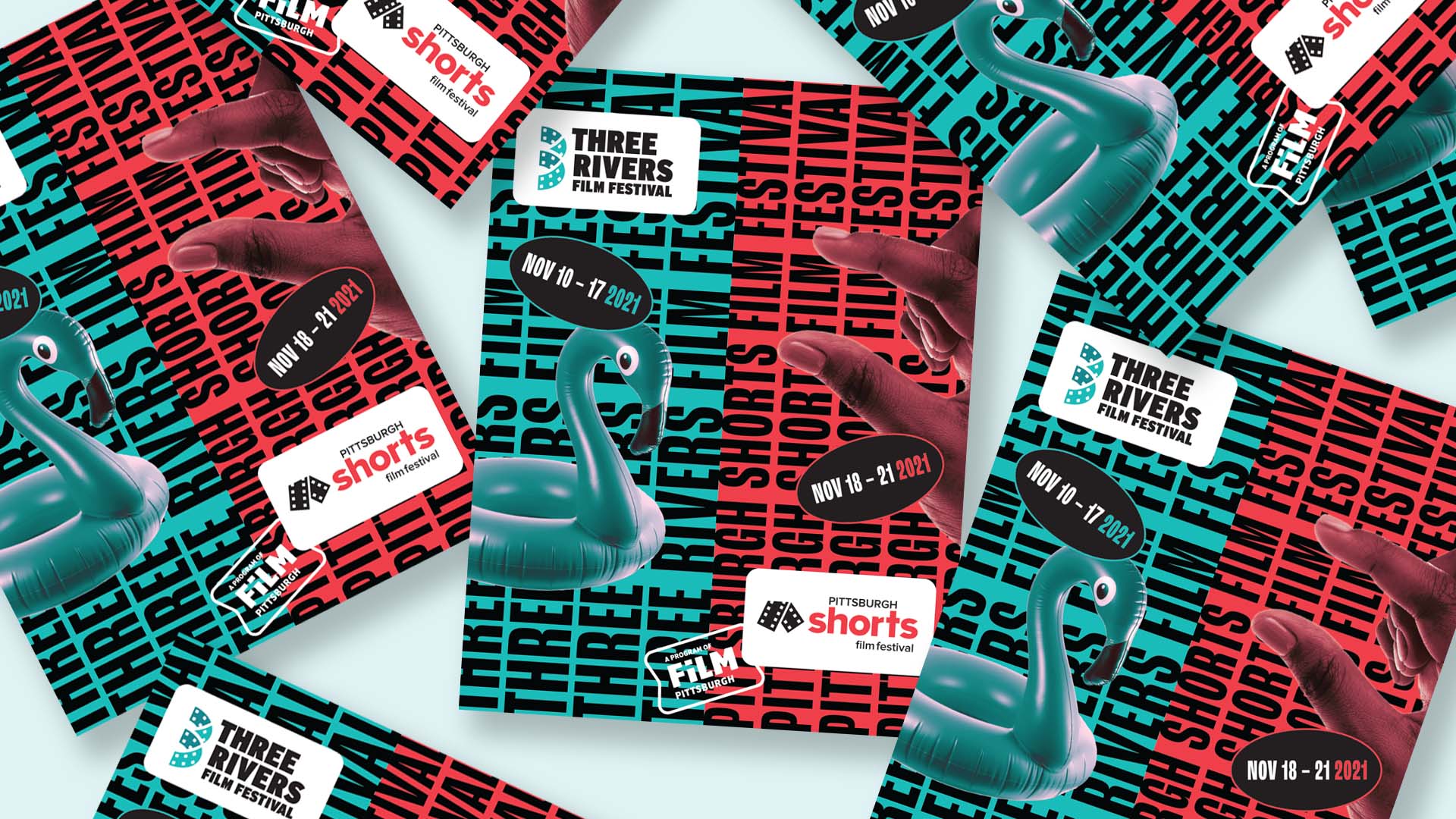 As cinephiles eagerly return to movie theaters for in-person viewing, W|W has continued its 11+ year collaboration with Film Pittsburgh via the design of the integrated branding (visual identity system & graphics, advertising, animation, and more) for the 2021 Three Rivers Film Festival and Pittsburgh Shorts.
This year, Three Rivers Film Festival will showcase a curated slate of 32 independent feature films in a variety of genres, including dramas, comedies, and documentaries. The 2021 3RFF will be held November 10-17 at the Kelly Strayhorn Theater, along with satellite venues at the Hollywood Theater, The Tull Family Theater, & Waterworks Cinemas, with virtual screening options available.
The Pittsburgh Shorts film festival presents the best contemporary short films from around the globe, highlighting films that promote innovative visual storytelling and cultural tolerance. The 2021 Pittsburgh Shorts film festival will be held November 18-21 at the Kelly Strayhorn Theater, and will also include a Filmmaker Conference.
For ticket info and to learn more, please visit FilmPittsburgh.org
View the Film Pittsburgh case study.