Wall-to-Wall Studios Designs & Develops Website for Nova Place
March 1, 2021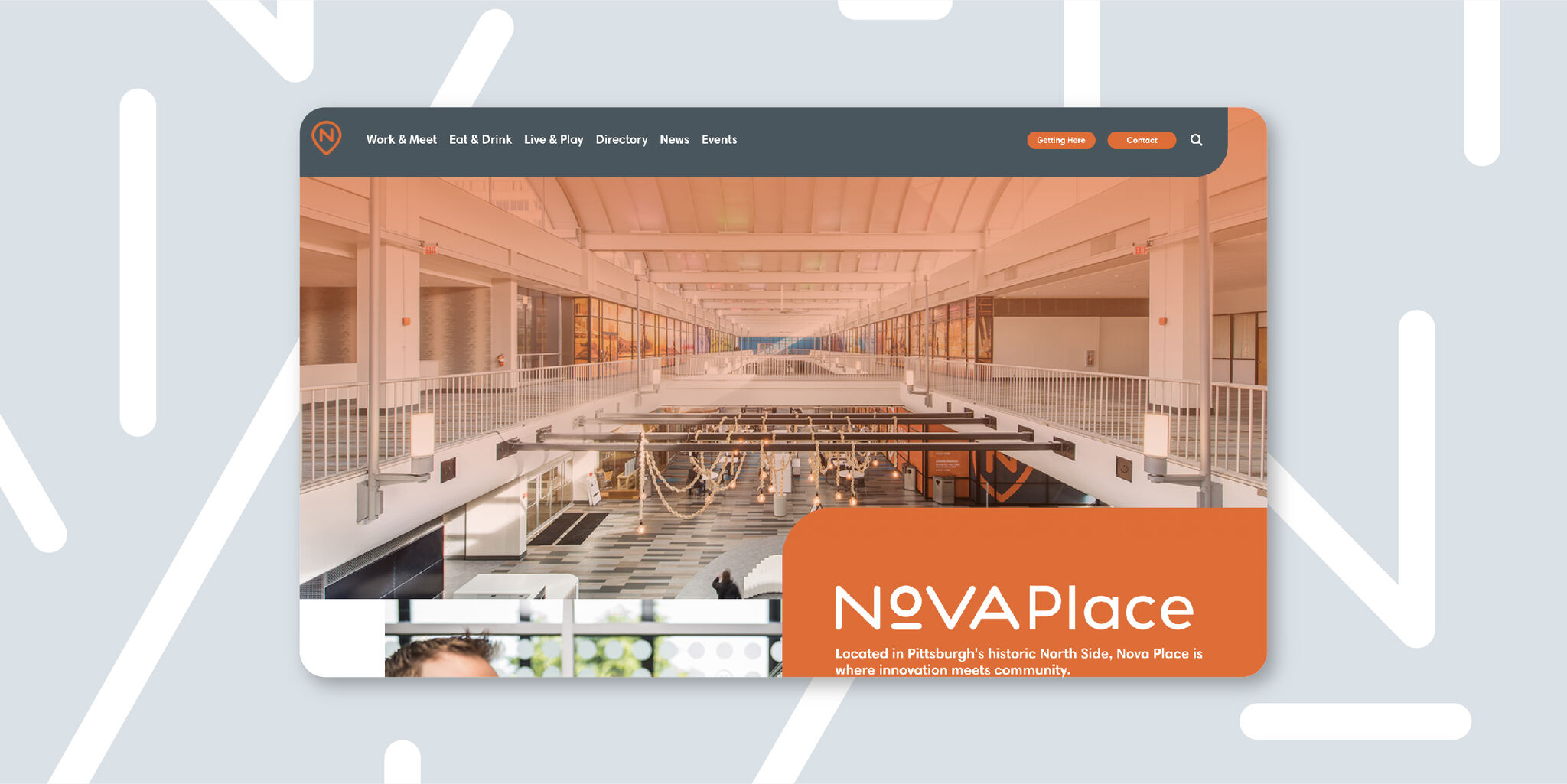 Located in Pittsburgh's historic North Side, Nova Place is where innovation meets the community. Developed by NYC-based Faros Properties, the 30-acre mixed-use urban campus has become the new home for startups, pop-ups, disruptors, and upstarts. After creating the integrated branding and identity system for Nova Place, Wall-to-Wall Studios has designed maps & wayfinding components, decor & environmental elements, and the property's website.
W|W developed the custom WordPress site that includes an event calendar, news feed, and robust directory. Collectively, the website's features and rich set of content showcase the depth & breadth of Nova Place's offerings and programming activity. Home to Alloy 26, Federal Galley, CoLab18, and other hot spots, the Nova Place campus has become a destination to visit for tenants, local residents and the regional community.
Visit the Nova Place case study.