Wall-to-Wall Studios Designs & Develops Consumer Website for AllerEase
August 9, 2022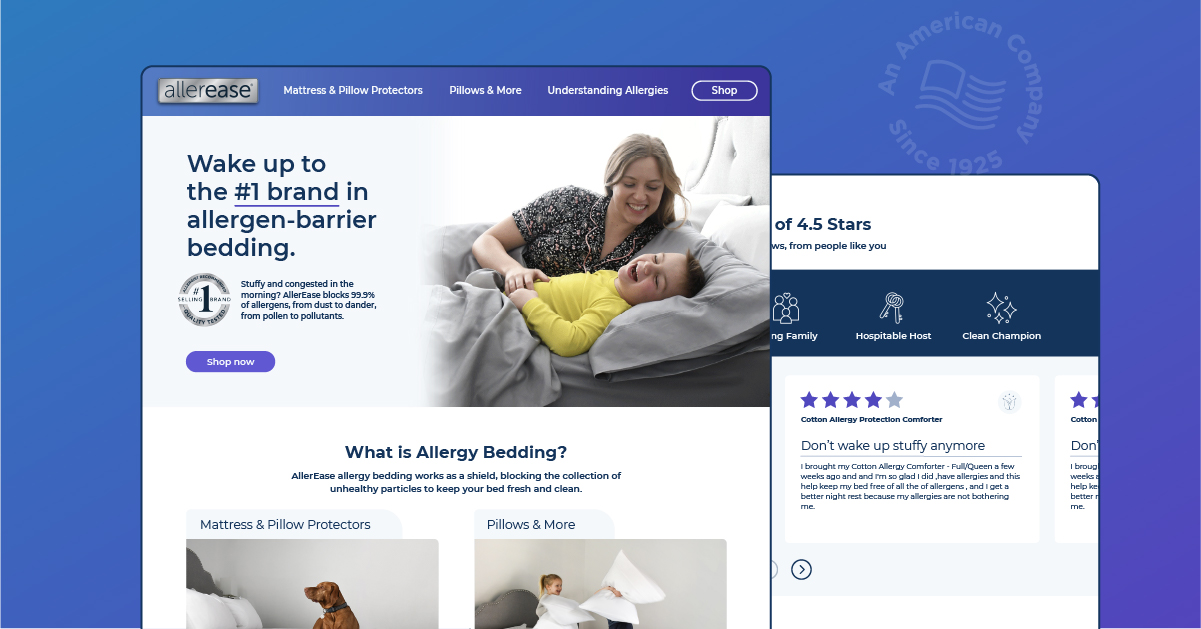 Founded in 1925 in downtown Pittsburgh, American Textile Company is one of the largest bedding companies in the US with well-known brands such as AllerEase, Sealy, and Tempur-Pedic.
Perhaps no product line symbolizes American Textile's embrace of focused innovation better than AllerEase, a line of allergen-barrier bedding that uses specially woven fabrics to block allergens from collecting in bedding.
To assist its consumer awareness efforts about this important category of allergen barrier bedding, in which AllerEase is the market leader, W|W designed and developed a consumer-focused website for the brand.
Check out the AllerEase case study to learn more.