AMERICAN TEXTILE
ALLEREASE
Founded in 1925 when the 5 Ruttenberg brothers started a textile factory in downtown Pittsburgh, American Textile is one of the largest bedding companies in the US with well-known brands as AllerEase, Sealy, and Tempur-Pedic, and the largest supplier to many of the world's best-known retailers including Walmart, Target, Kohl's, Amazon, and Bed Bath & Beyond. Perhaps no product line symbolizes American Textile's embrace of focused innovation better than AllerEase, a line of allergen-barrier bedding that uses specially woven fabrics to block allergens from collecting in bedding.
To assist its consumer awareness efforts about this important category of allergen barrier bedding, in which AllerEase is the market leader, American Textile hired W|W to design and develop a consumer-focused website for the brand.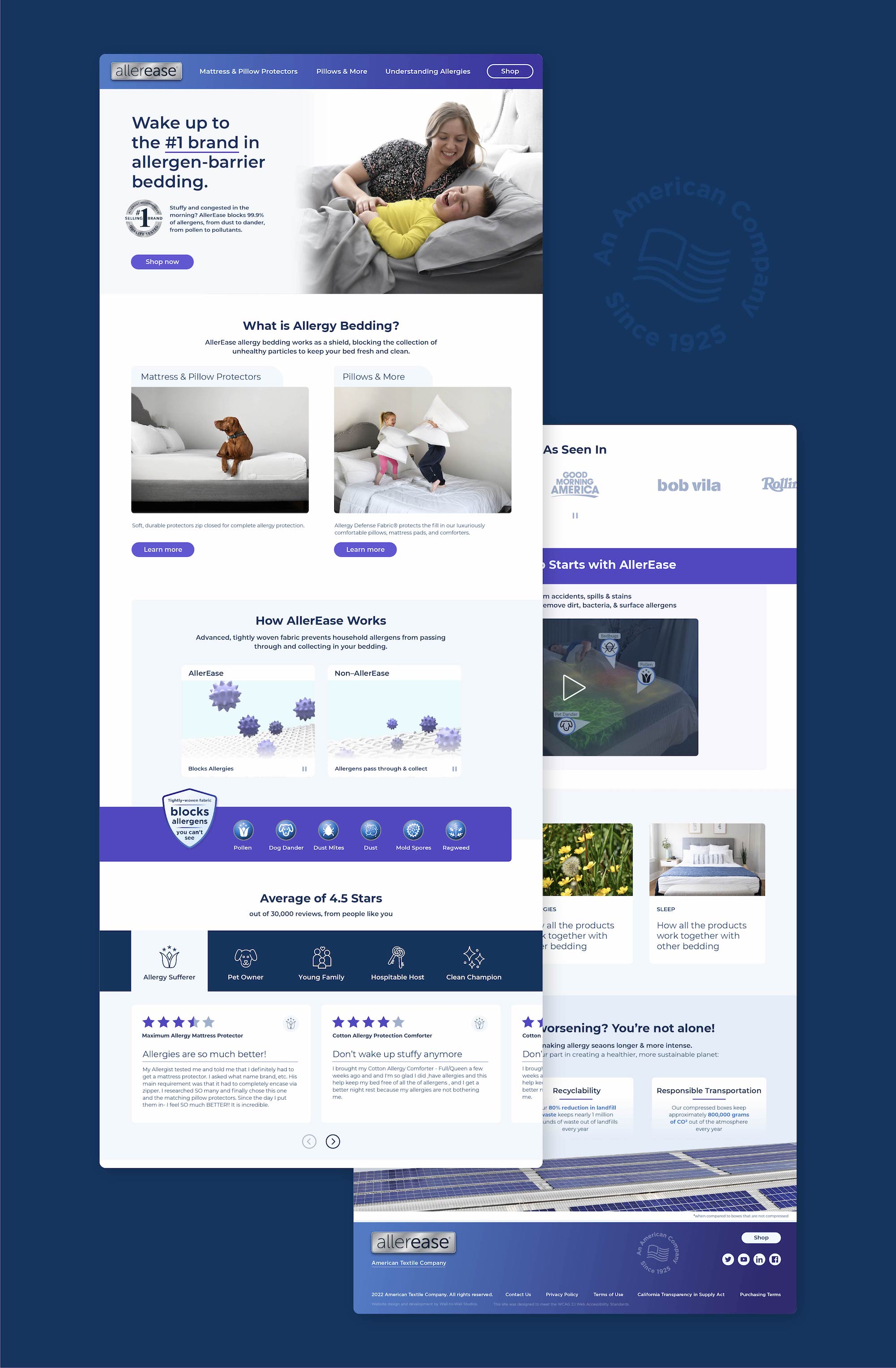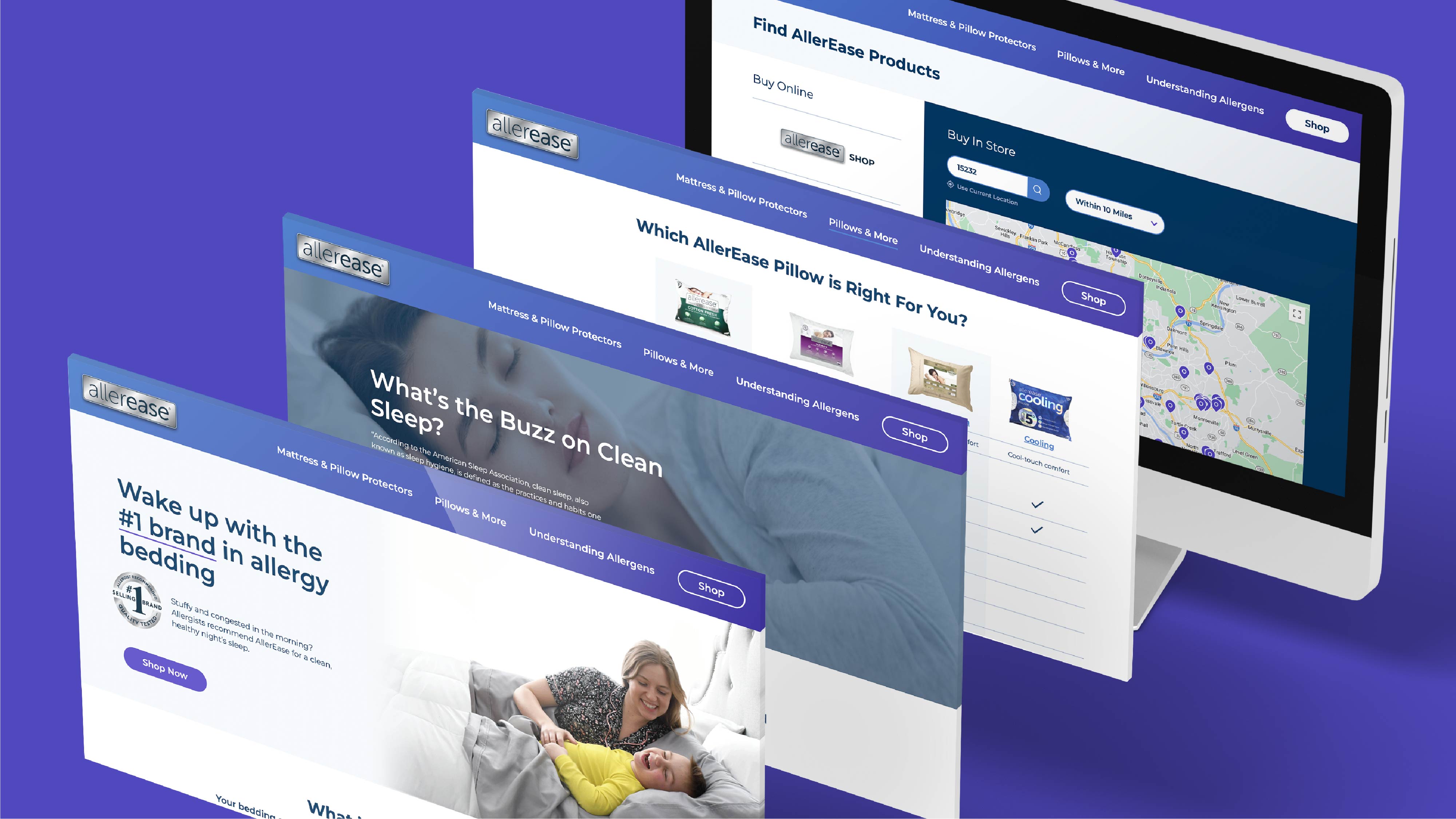 EDUCATE AND LOCATE
A primary objective of the website was to help raise consumer awareness of the category while educating about the value proposition of allergen-barrier bedding in a benefit-driven interactive experience. Custom illustrations were commissioned and animated to help communicate this to site visitors. Additionally, it was important to help drive sales by connecting consumers with a way to purchase products. Meeting them where they are, the AllerEase website includes a searchable store locator with retailer partners (store and online) and direct.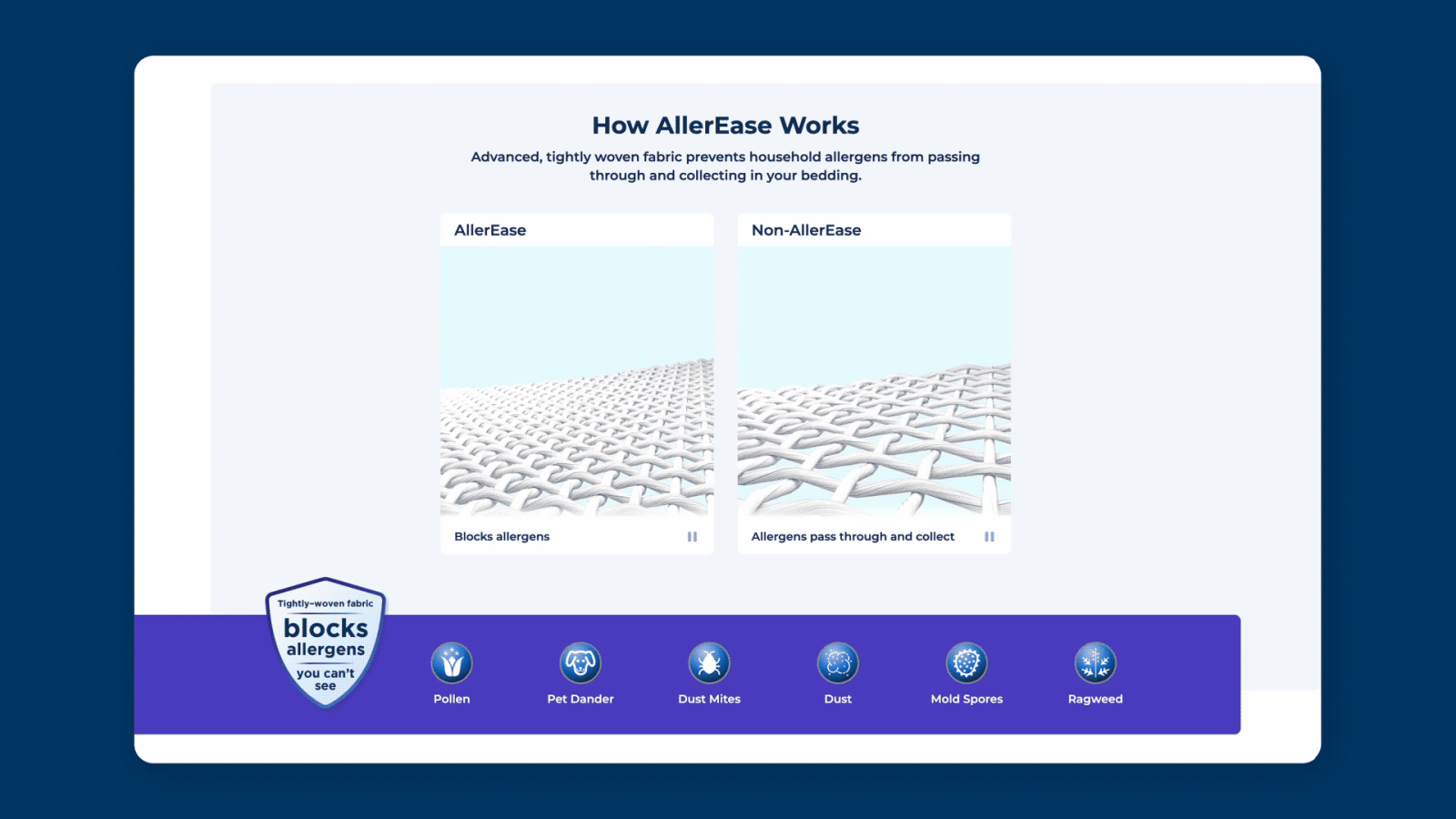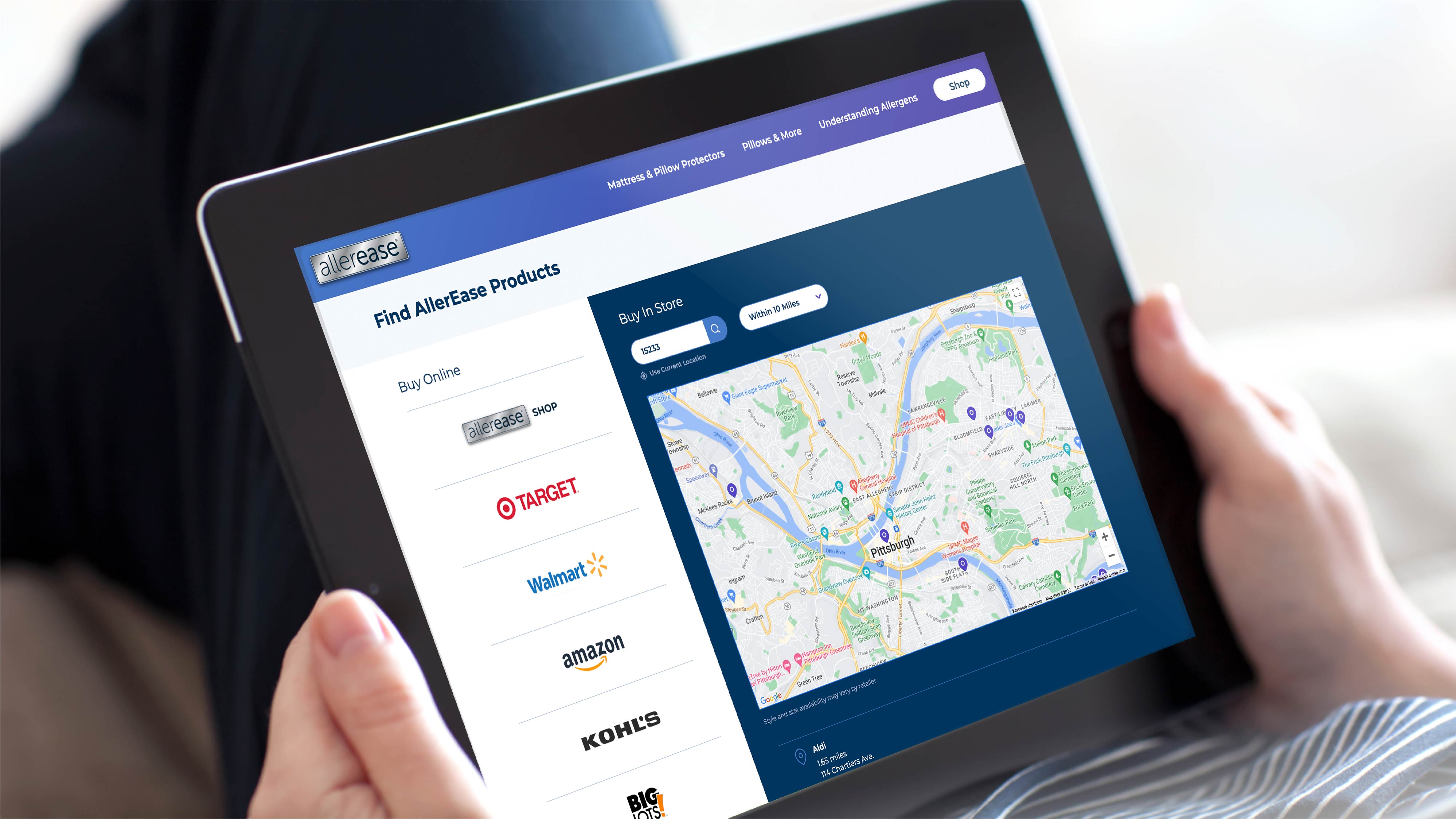 IN THEIR WORDS
Another important consideration for the digital experience was to leverage the independent and positive consumer reviews. With an average product rating exceeding 4.5 stars (out of 5), the website elevates that valuable 3rd party content while associating it with the primary audience personas that were identified as good fits for AllerEase.