Wall-to-Wall Studios Designs 2022 Annual Report for the Pittsburgh Downtown Partnership
May 24, 2023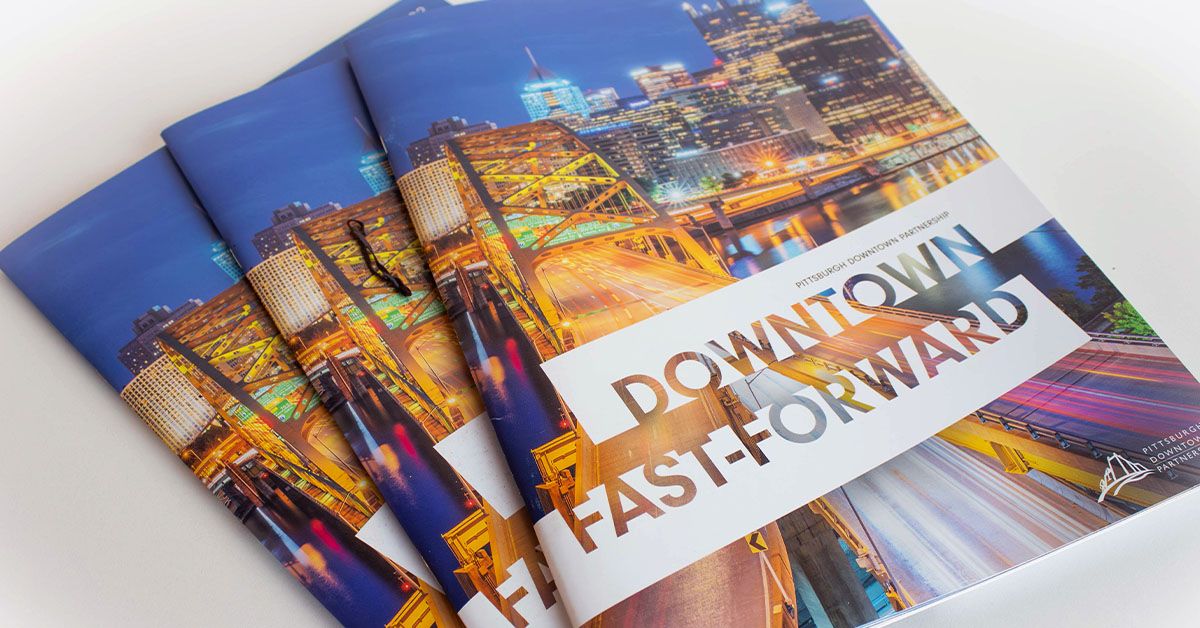 The Pittsburgh Downtown Partnership (PDP) is a non-profit organization that works to make Downtown Pittsburgh a better place to live, work, play, and do business. Downtown saw a shift from recovery to reactivation in 2022, with a noticeable gain in energy with more visitors to the Golden Triangle and a re-engaged workforce. That reality was captured by W|W in the design of the Pittsburgh Downtown Partnership's 2022 Annual Report. The theme of 'VeloCITY: Envision, Engage, Emerge,' framed the narrative that captured the PDP's work from 2022 alongside ongoing efforts and future plans for 2023.
Bold colors and dynamic geometric shapes create a sense of forward motion and modernity for the publication. Each section contains its own unique color palette and set of custom icons to help differentiate the categories.
Please check out the case study to see more of W|W's work with the PDP.