Wall-to-Wall Studios Creates Integrated Branding and Marketing for Liftoff PGH
December 1, 2020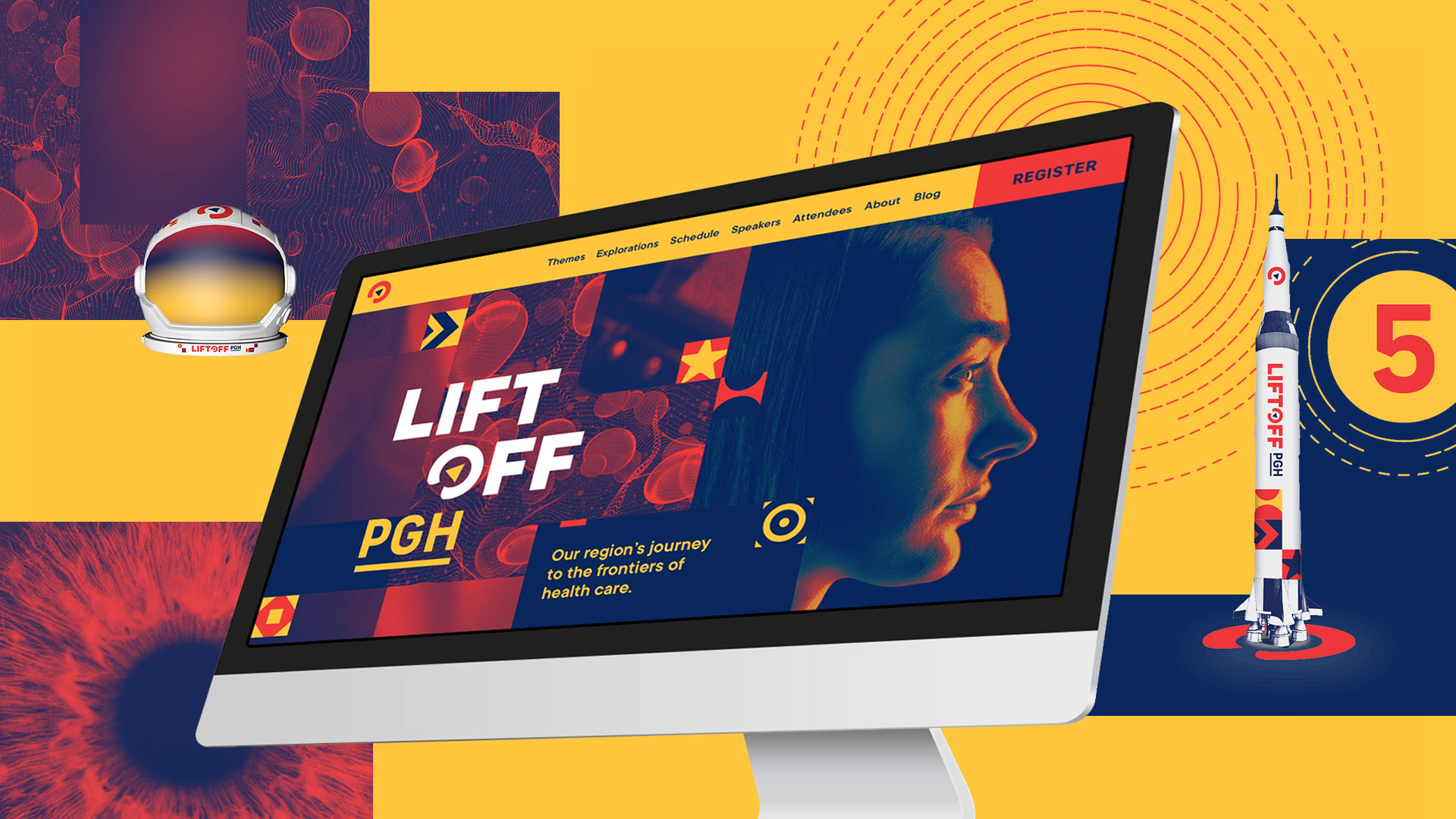 Working in collaboration with the Jewish Healthcare Foundation, W|W designed and developed the integrated branding and marketing for Liftoff PGH 2020. Taking place throughout the month of December, Liftoff PGH is a virtual healthcare innovation summit, blending augmented reality with digital keynotes and interactive workshops. Liftoff PGH is activating the leading disruptors across Pittsburgh's technology, health, education and entrepreneurship sectors for the region's first virtual healthcare innovation summit. Framed as a collaborative disruption, Liftoff PGH is facilitating a daring collision with the region's boldest innovators that culminates with a live keynote broadcast on December 15th featuring Shankar Vedantam, NPR's social science correspondent and the host of Hidden Brain.
In addition to creating the visual identity system (logo, iconography, patterns and supplemental graphics), W|W designed the Liftoff PGH website, developed the marketing & communications plan, managed the advertising and produced unique AR experiences (check out the AR Liftoff PGH astronaut helmet via your mobile device on Instagram). W|W also helped customize the virtual conference environment inside of Hubb. To register and participate in the summit, visit LiftoffPGH.org
Visit the Liftoff PGH case study.