Malia Wisch Named AAF-Hawaii's Advertising Woman of the Year 2018
May 7, 2018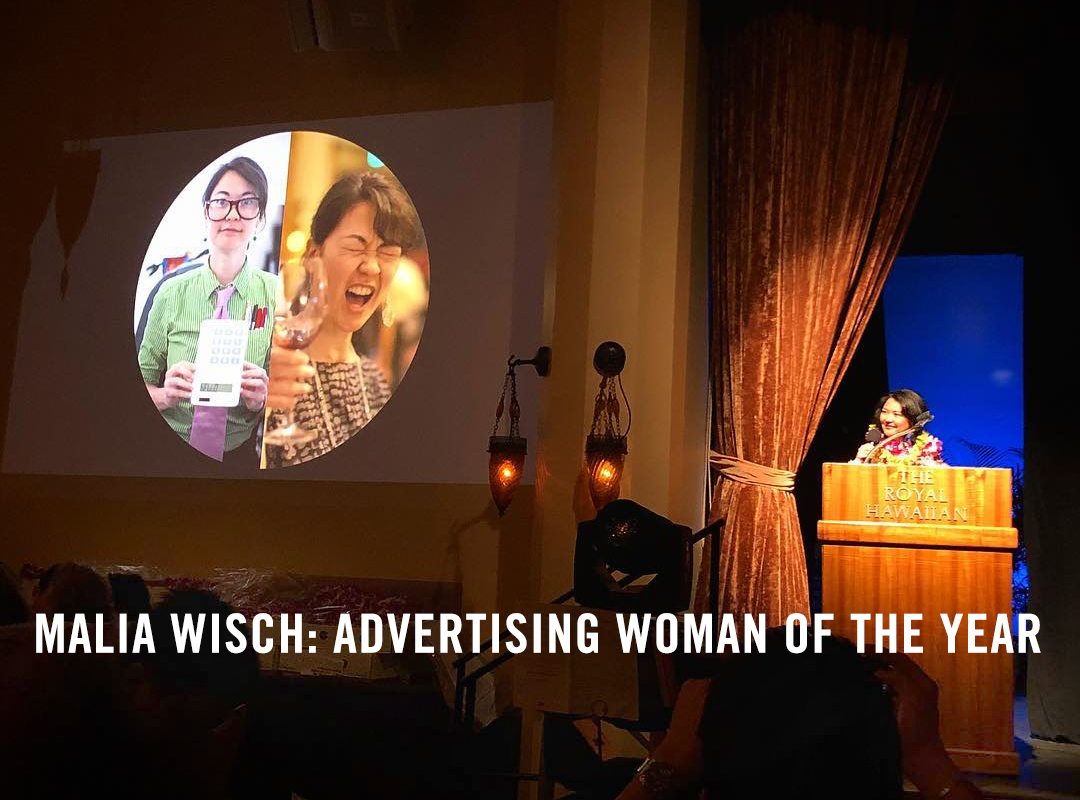 The Annual Pele Award Show is the AAF-Hawaii (American Advertising Federation) District 13 National ADDY Competition, recognizing the best advertising, design and interactive work created in Hawaii during the previous calendar year. At this year's celebration, Wall-to-Wall Studios' Design Director Malia Wisch was honored as the AAF-Hawaii 2018 Advertising Woman of the Year!
Watch the introduction below by W|W's Associate Creative Director Jennifer Tanabe (2016's AAF-Hawaii Ad Woman of the Year).
(Intro video courtesy of Kinetic Productions.)
And check out Malia Wisch's own acceptance speech (complete with Venn diagrams, of course) below. Congratulations, Malia!