Happy & Safe Holiday Wishes from Wall-to-Wall Studios
December 20, 2013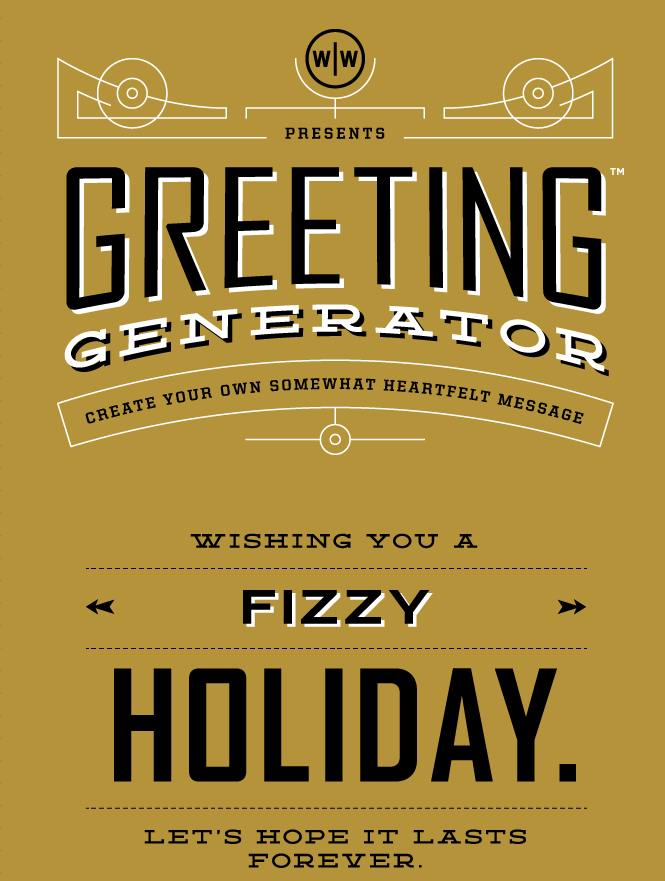 Wall-to-Wall Studios would like to wish everyone a very Happy Holiday.... and to provide you with an interactive tool to create your own e-card, via our 2013 Greeting Generator. Thanks to our terrific team, partners, vendors, friends, family and clients... for your support, patience and inspiration. 
View the 2012 Greeting Generator
View the Wall-to-Wall Studios 2011 Holiday Card (holiday fashion advice).