Wall-to-Wall Studios Designs Integrated Branding for PASSHE Center City Philadelphia
January 23, 2014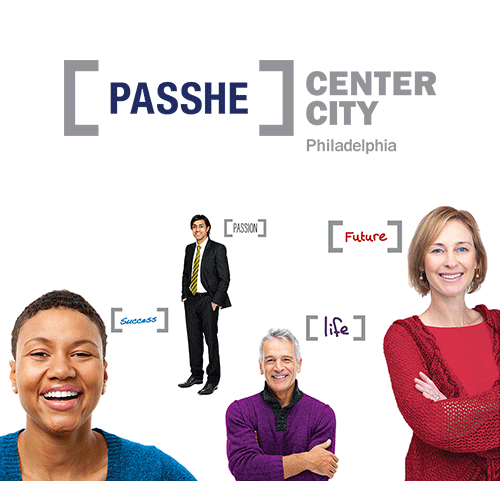 Wall-to-Wall Studios designed the integrated branding for PASSHE Center City Philadelphia, one multi university center with endless possibilities. PASSHE, the Pennsylvania State System of Higher Education, operates 14 universities. The branding initiative by W|W included development of brand platform & strategy, naming, logo & identity system, website design, event promotion, advertising, brand styleguide, and more. W|W partnered with Jubelirer Strategies, a Philadelphia-based strategic communications agency, for PR and event management services related to the successful ribbon cutting ceremony for PASSHE Center City.
View the PASSHE City Center branding case study.
View the PASSHE City Center website.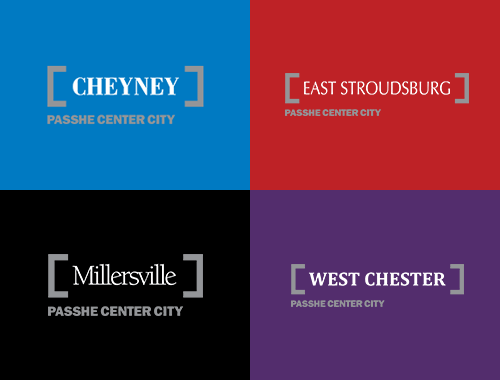 The identity system, as extended, for the partner universities.
An animated motion graphic video illustrates the branding's flexibility and energy.