Wall-to-Wall Studios Designs & Develops Website for NetServe365
December 12, 2013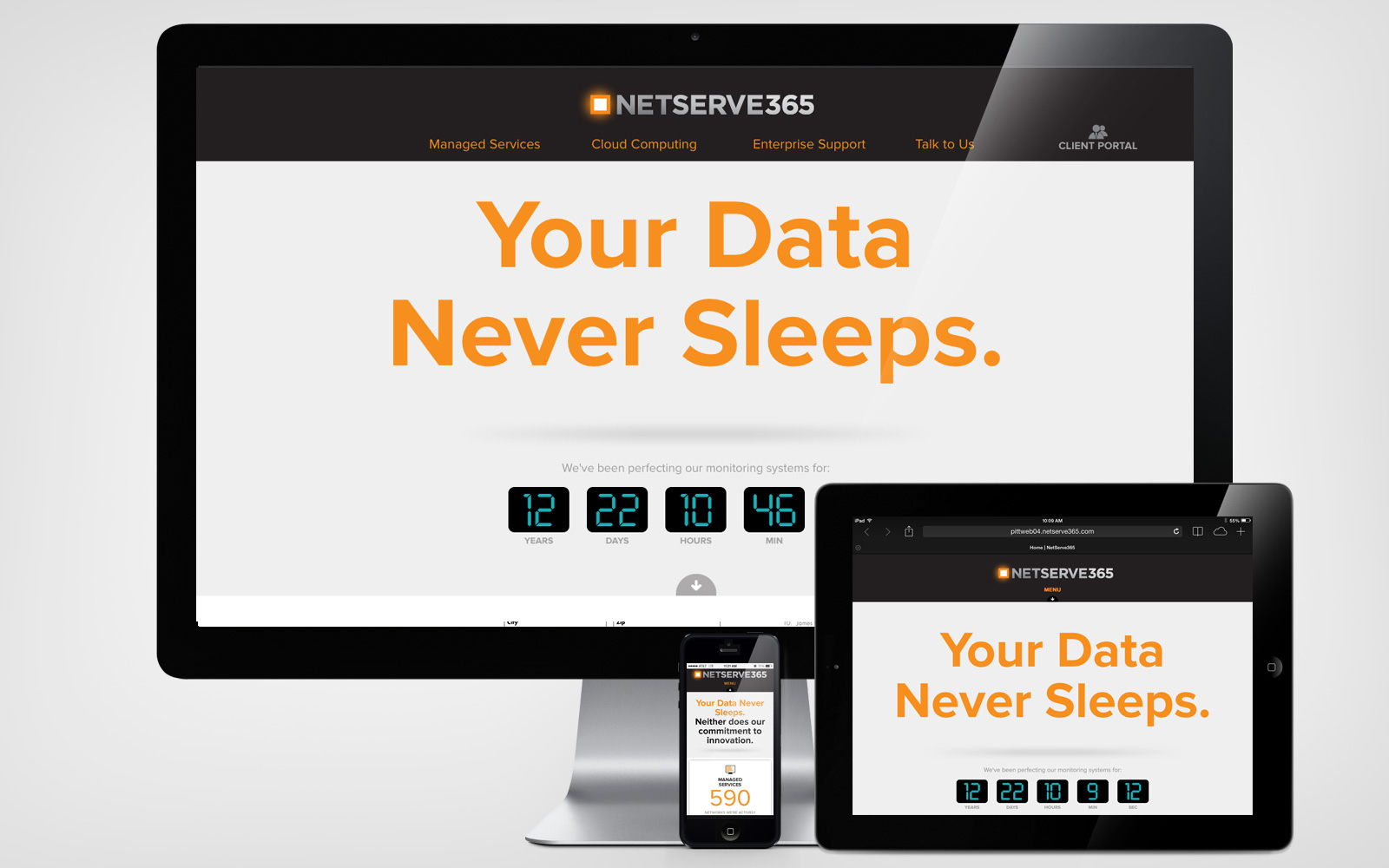 Wall-to-Wall Studios designed & developed the website for NetServe365 a Pittsburgh, PA based technology and IT business that delivers a complete range of managed services, hosting options and consulting services 24/7/365.

The website is powered by W|W CMS, a Ruby on Rails content management system which permits the easy updating of site content by NetServe365. The responsive design approach responds to the user's behavior and environment based on screen size, platform and orientation by using a mix of flexible grids and layouts, images and an intelligent use of CSS media queries. As the user switches from their laptop to iPad to mobile device, the website automatically switches to accommodate for resolution, image size and scripting abilities.
View the NetServe365 website case study.
View the website.