INDIAN HEAD CAMP
CHILDHOOD UNLIMITED
Located in the magnificent Endless Mountains of northeastern Pennsylvania, Indian Head Camp is a seven week sleep-away experience where seemingly endless days bring limitless opportunities to explore, create, compete, and celebrate the wonder of being a kid. A place where learning and social development take place in a nurturing environment under the watchful eyes of caring adults, Indian Head Camp has been providing young people with memorable summers since 1940. 
Recognizing that the camp's previous website wasn't providing a true sense of the place or serving their marketing goals, Indian Head Camp hired W|W to design & develop their new site. Ultimately, W|W sought to create a digital experience for Indian Head Camp that was unique, warm, touching, emotional, exciting, beautiful, and easy to navigate. The website is powered by W|W CMS, a ruby on rails content management system.  View the website.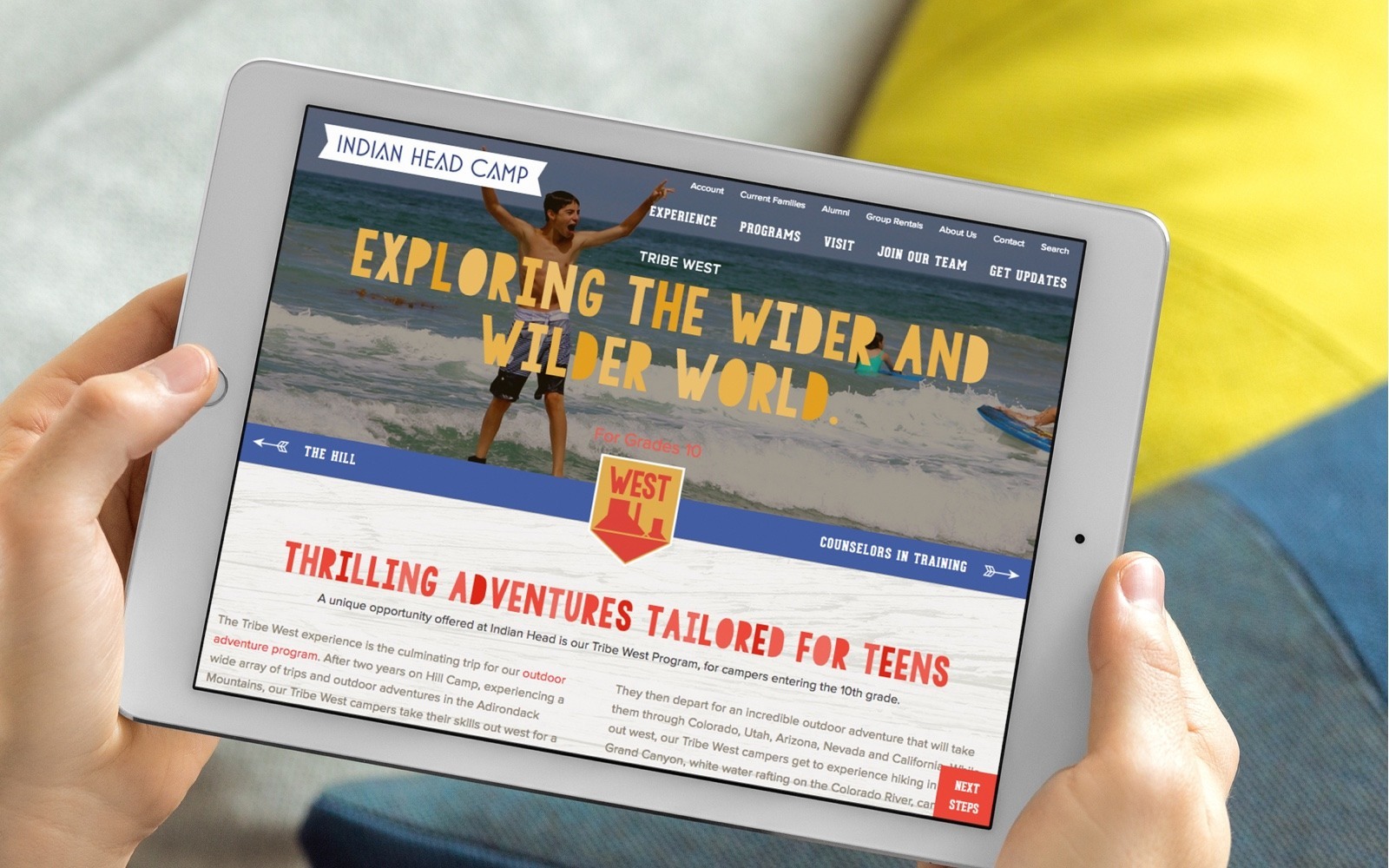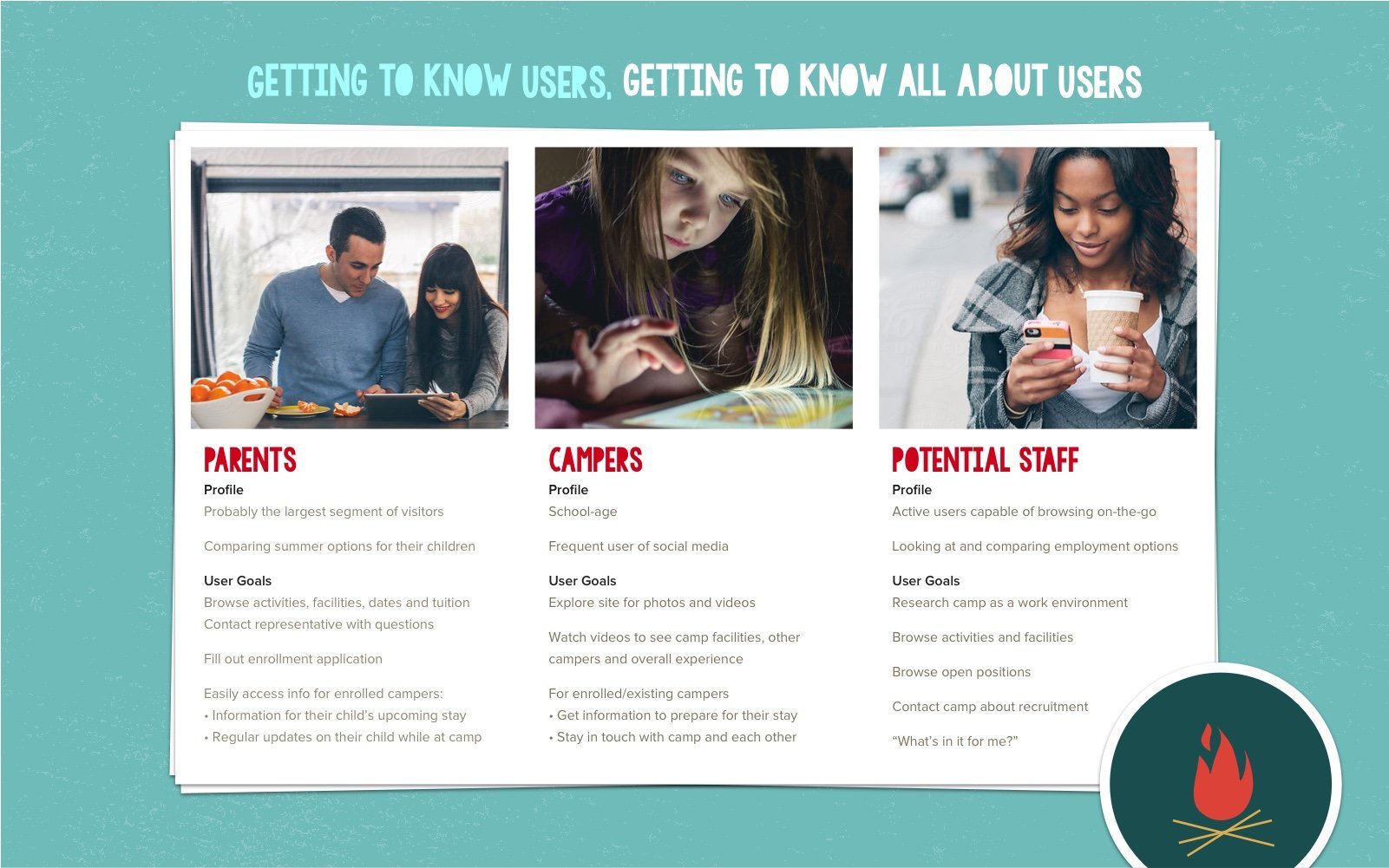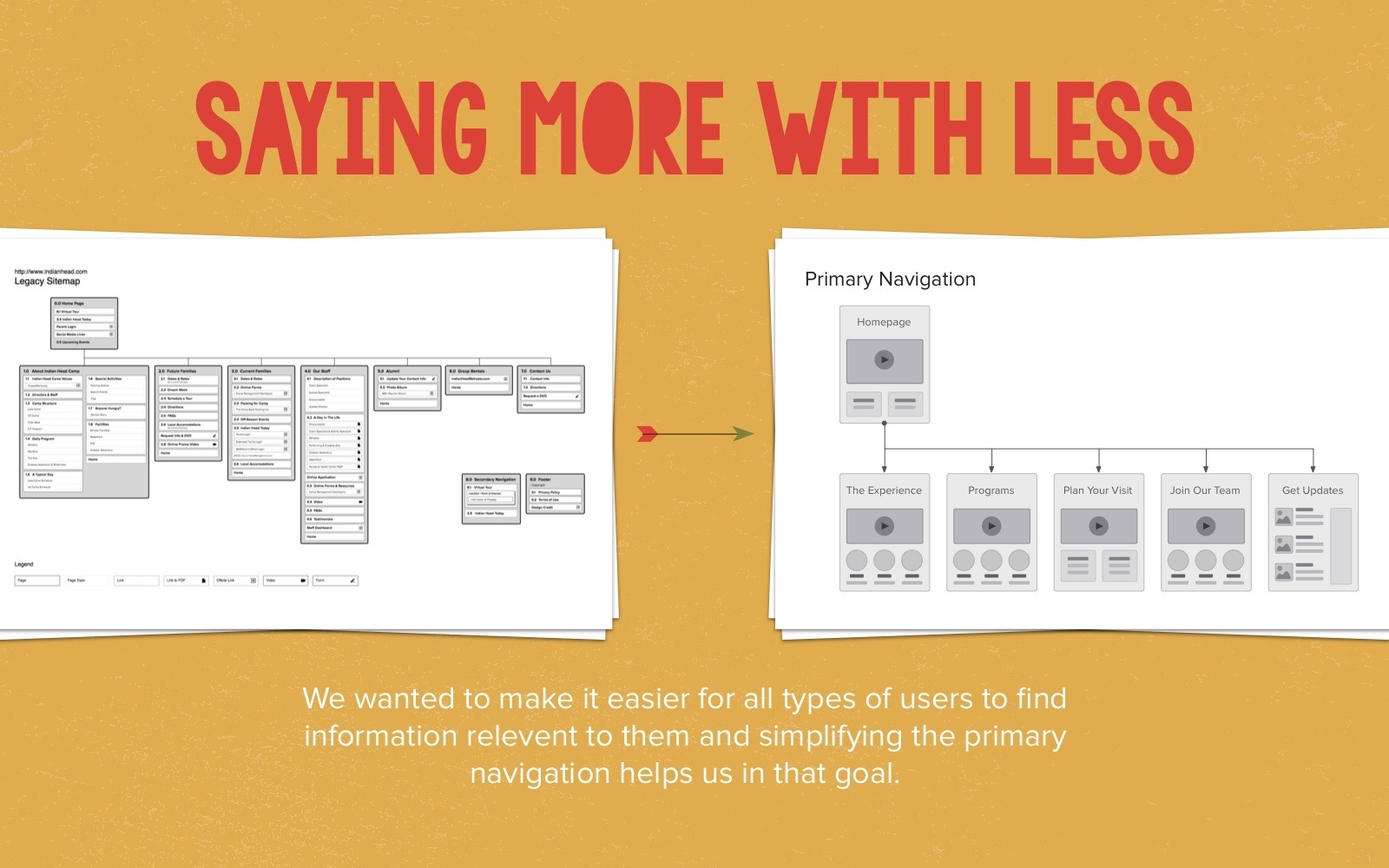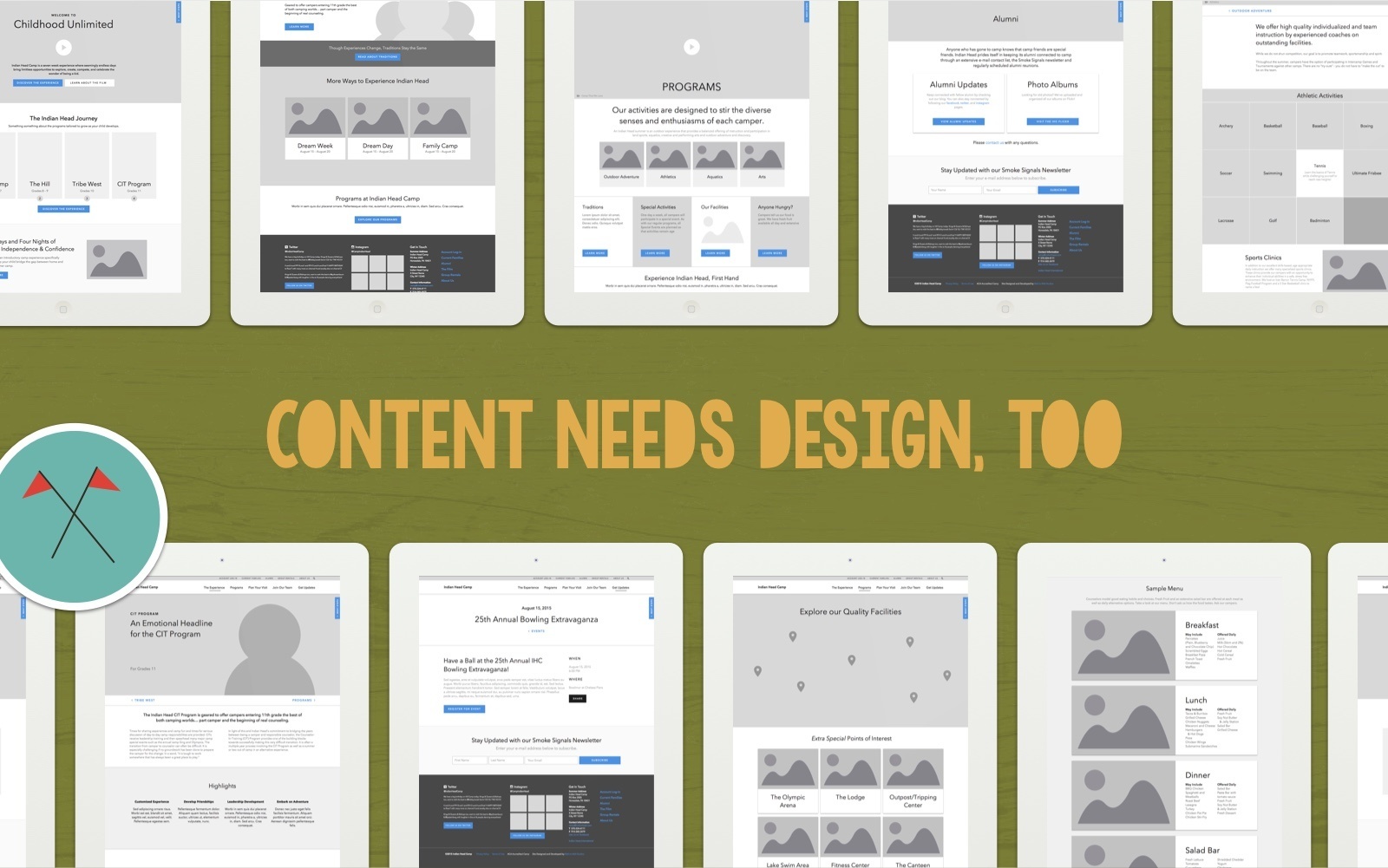 Project artifacts help illustrate how W|W achieved overarching project goals of Simplify (streamline site structure, simplify navigation, and clarify messaging), Create (craft a unique brand voice, design a distinct look and feel, and utilize new content), and Engage (deploy stronger calls to action, use best practices including mobile first, detail camp experience, and leverage social media).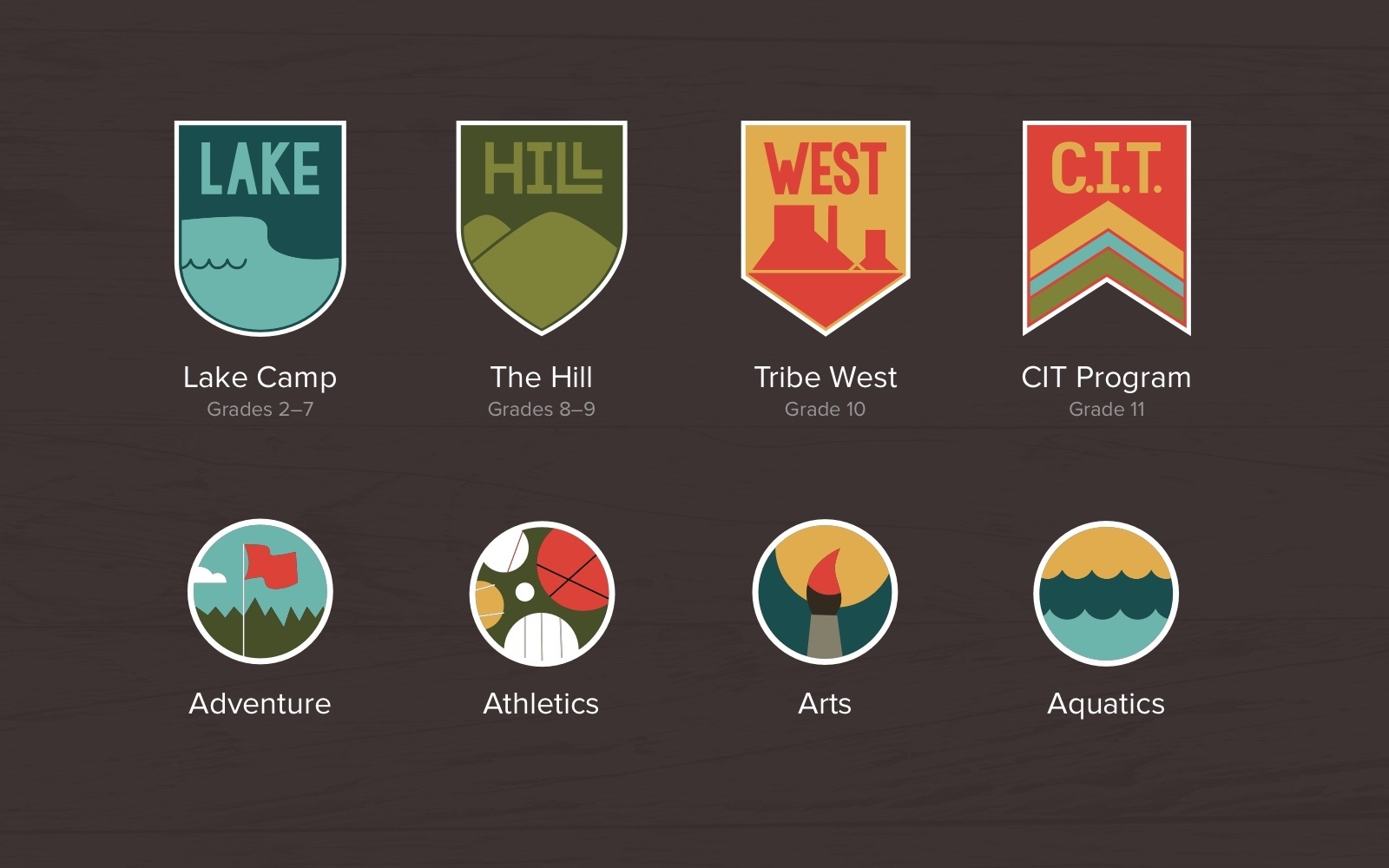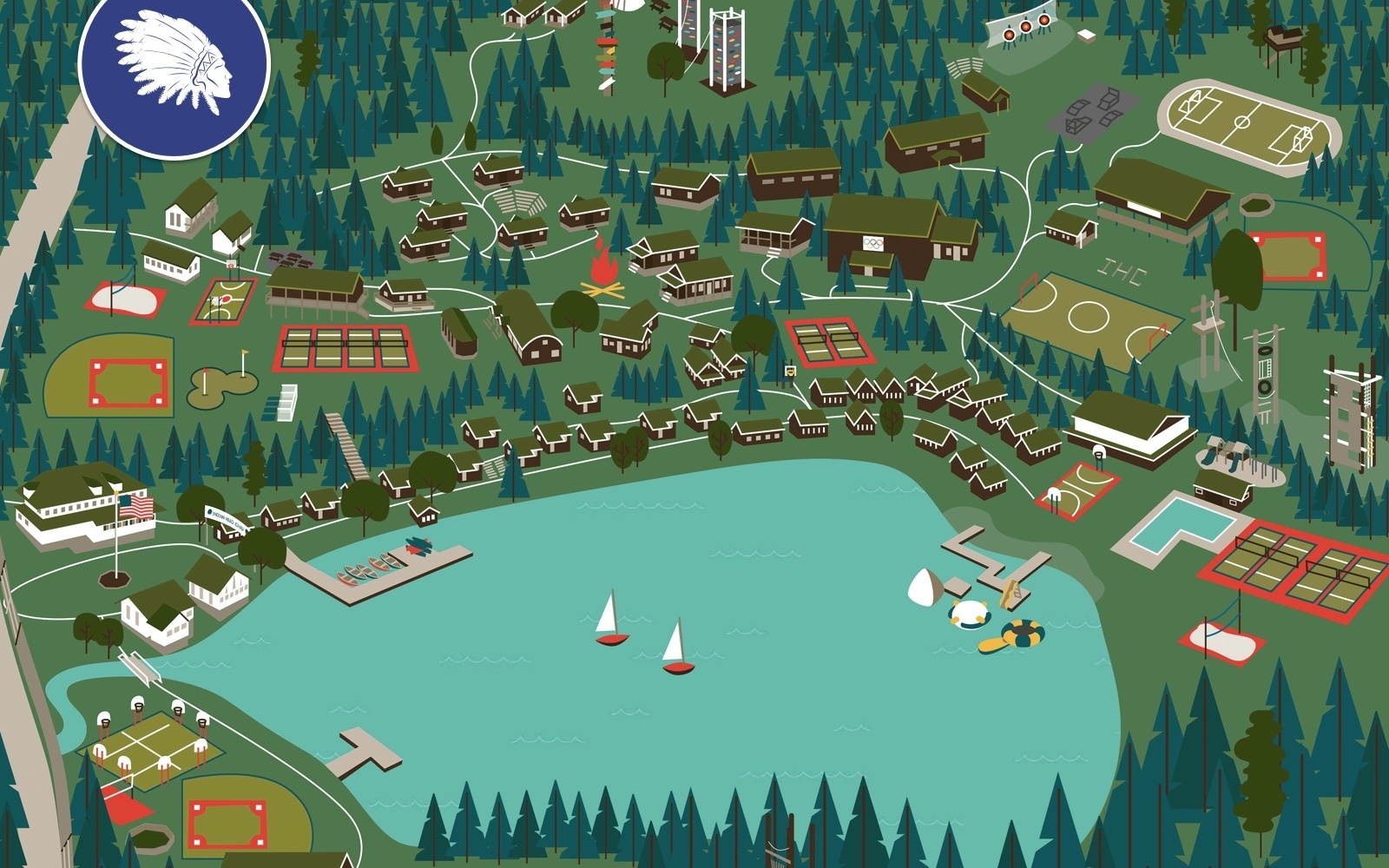 W|W created a comprehensive set of custom graphic elements and illustrations that fit the overall design aesthetic and compliment the website's rich photography.