CLEVELAND INTERNATIONAL FILM FESTIVAL
SHINE ON
Founded in 1977, the Cleveland International Film Festival (CIFF) is a leader in helping the world discover the power of the film arts to educate, entertain, and celebrate an inclusive human experience. Drawing more than 100,000 film enthusiasts annually, CIFF is an Academy® qualifying festival, and one of seven Resident Companies of Playhouse Square. Today, CIFF is among the largest film festivals in the U.S.
W|W designed and developed a new digital ecosystem for CIFF that integrates several technology platforms into the public-facing branded website that effectively connects patrons with the organization and the films and programming it presents.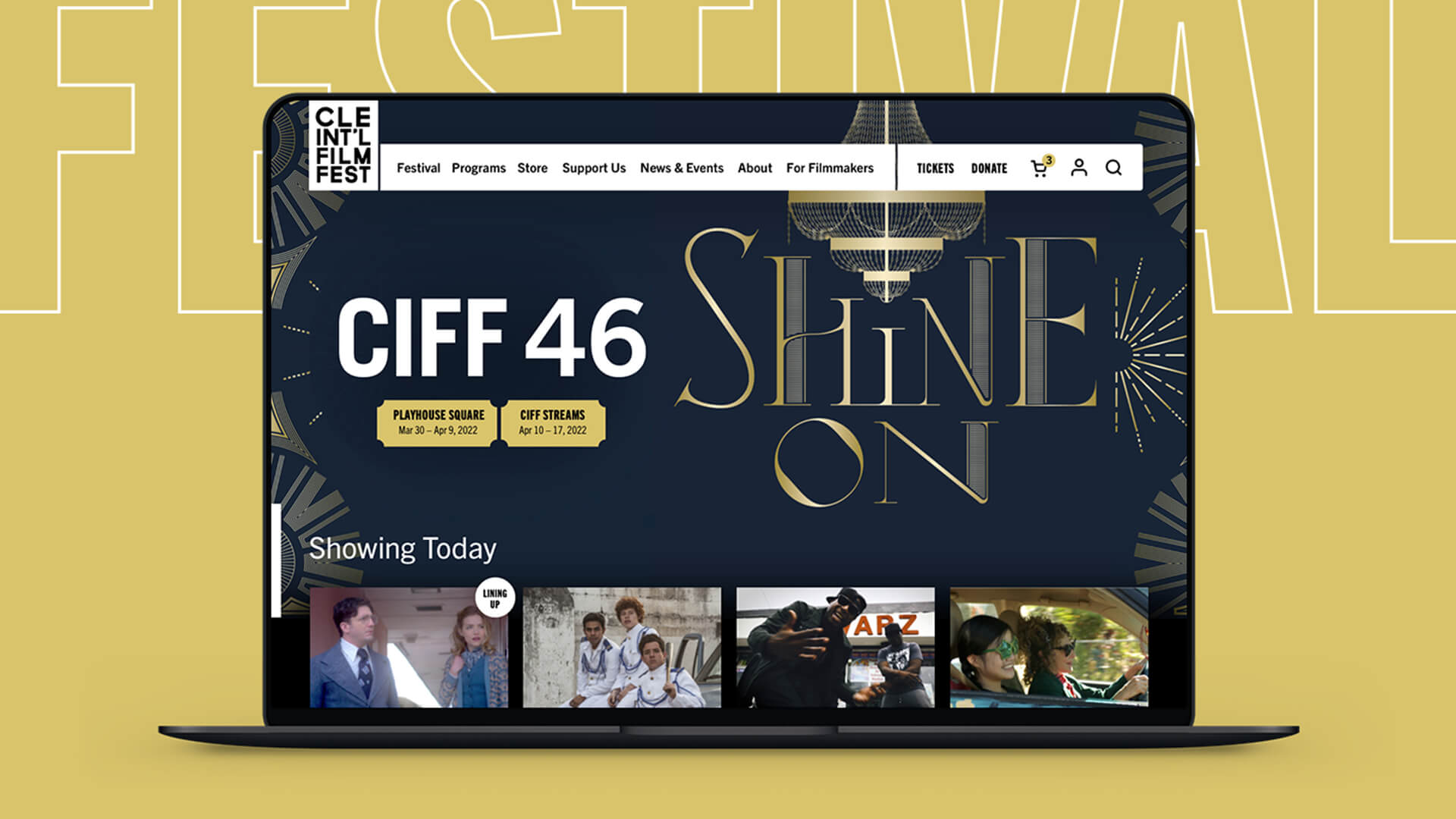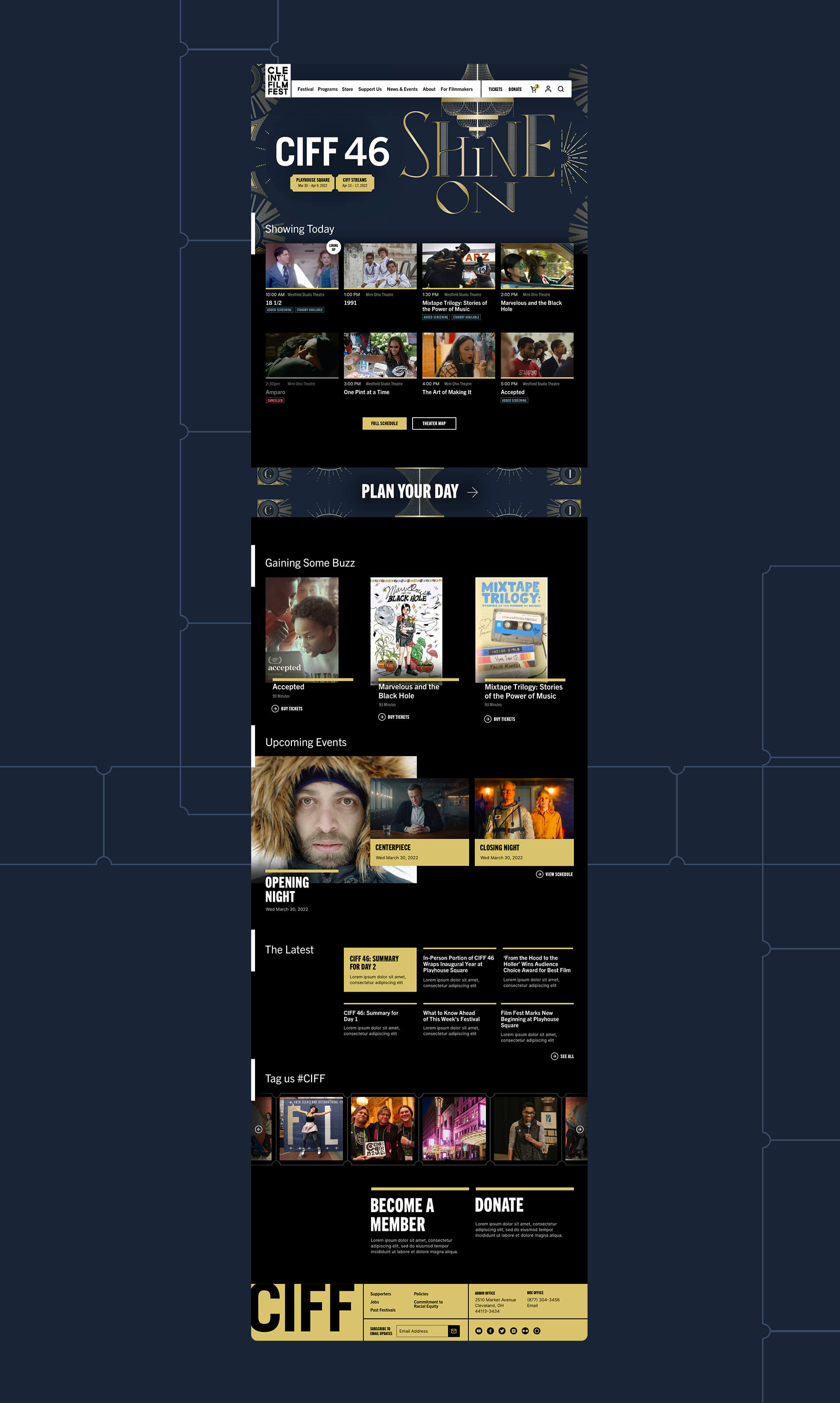 FESTIVAL BRANDING & FILMS SHINE
The overall website UX approach and design strategy was focused on creating an engaging patron experience that was consistent with the high caliber of programming delivered by CIFF. Recognizing that the design of the Festival branding changes each year, the digital ecosystem was engineered to support the efficient integration of those branded assets by the client team via the CMS. The website also includes Festival-mode pages that are activated by the CIFF team when the programming (films and schedule) is released to the public. The custom integration allows members (patrons that have purchased passes) to purchase tickets prior to their availability to the general public. Of course, the hero of the Festival each year is the films presented by CIFF and the website's design system was developed to let the content for each film truly shine.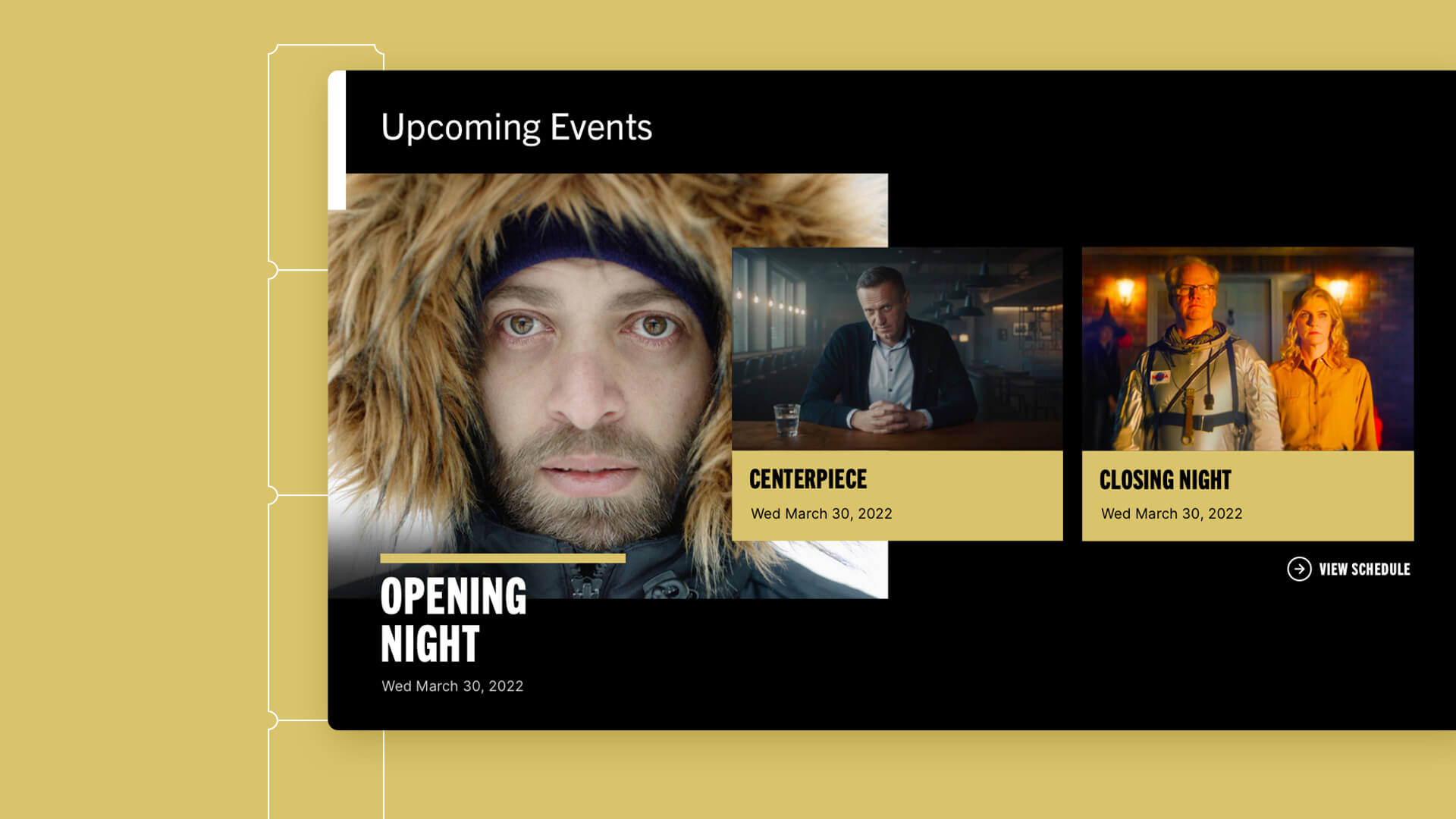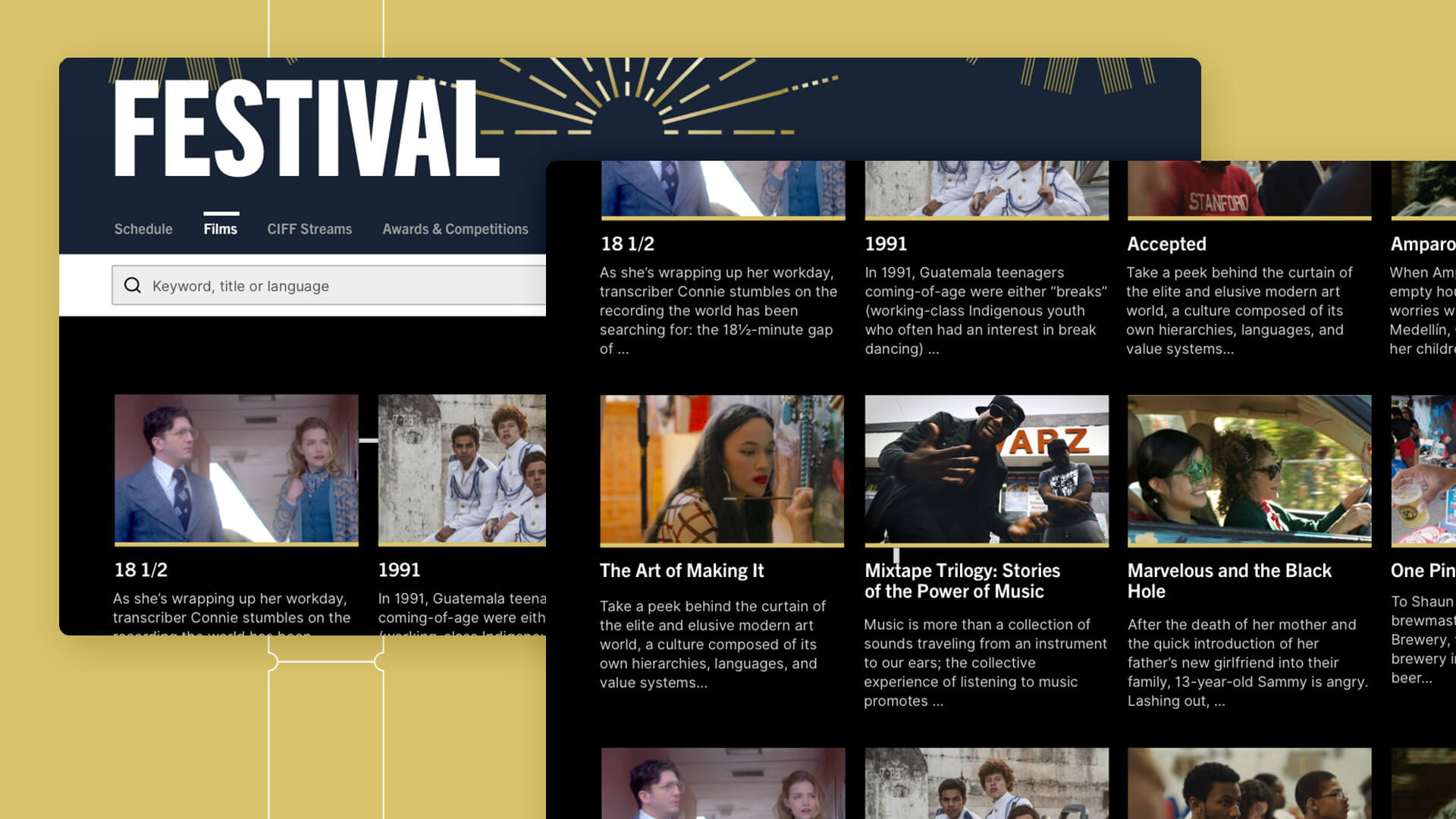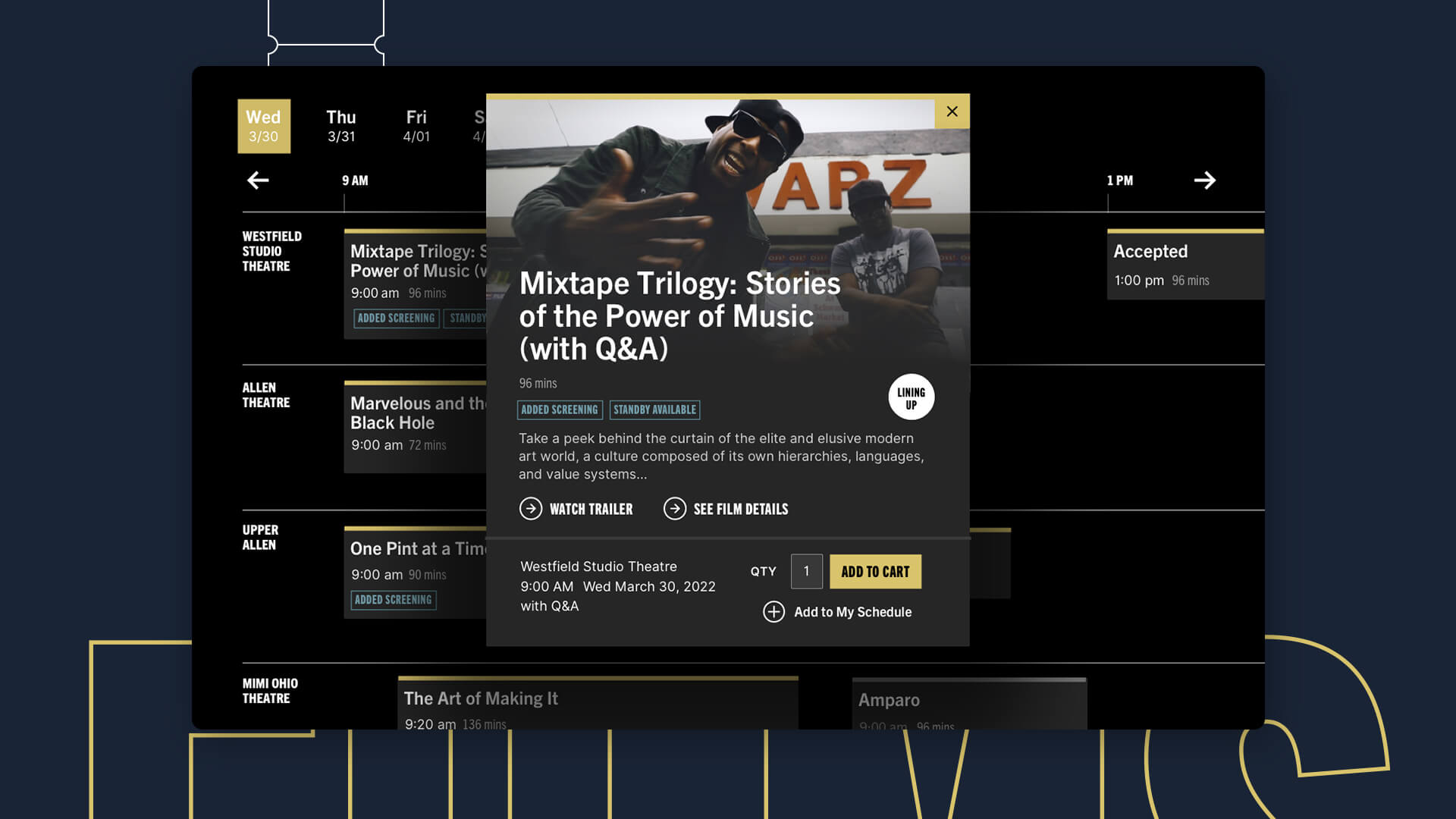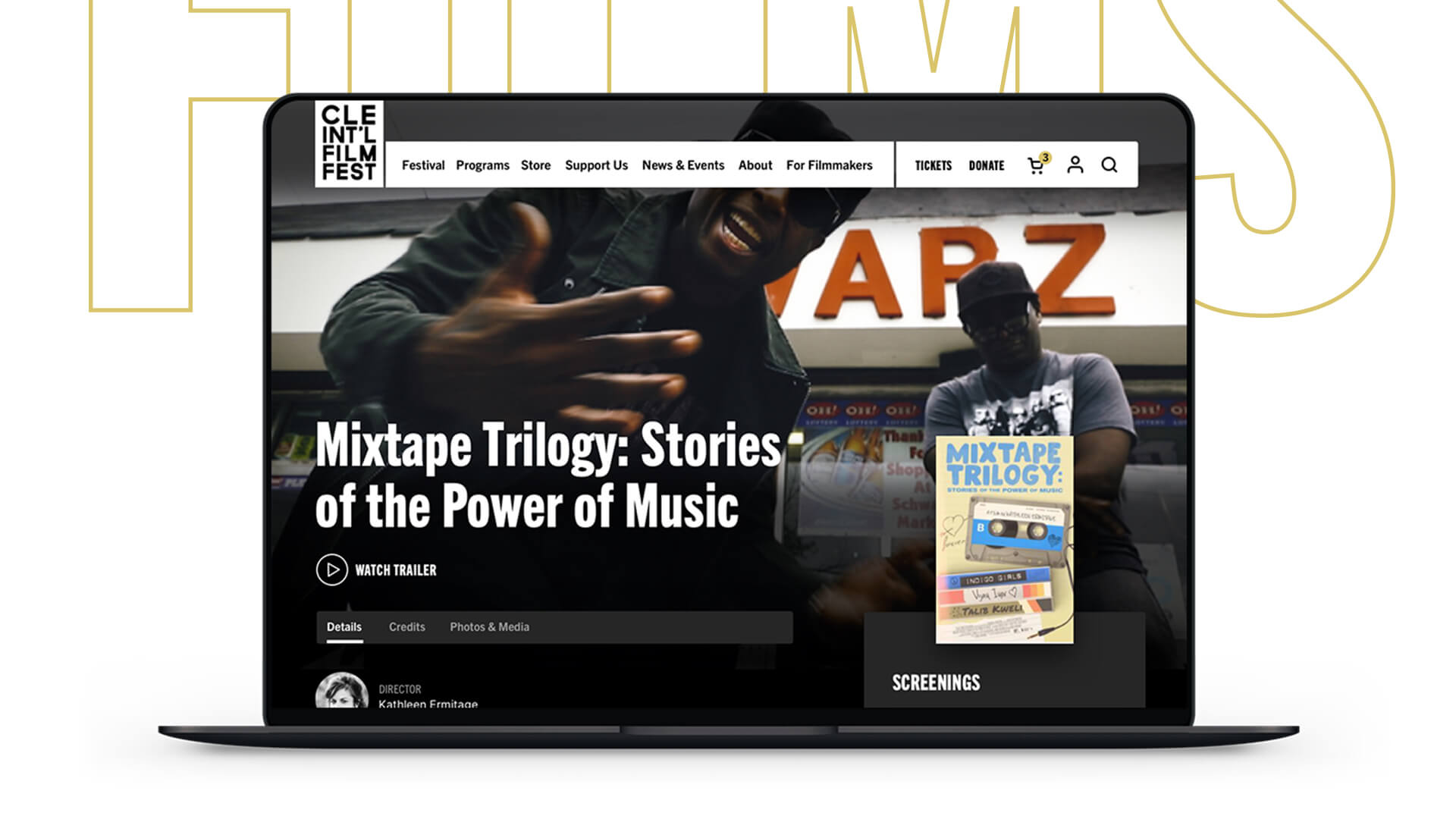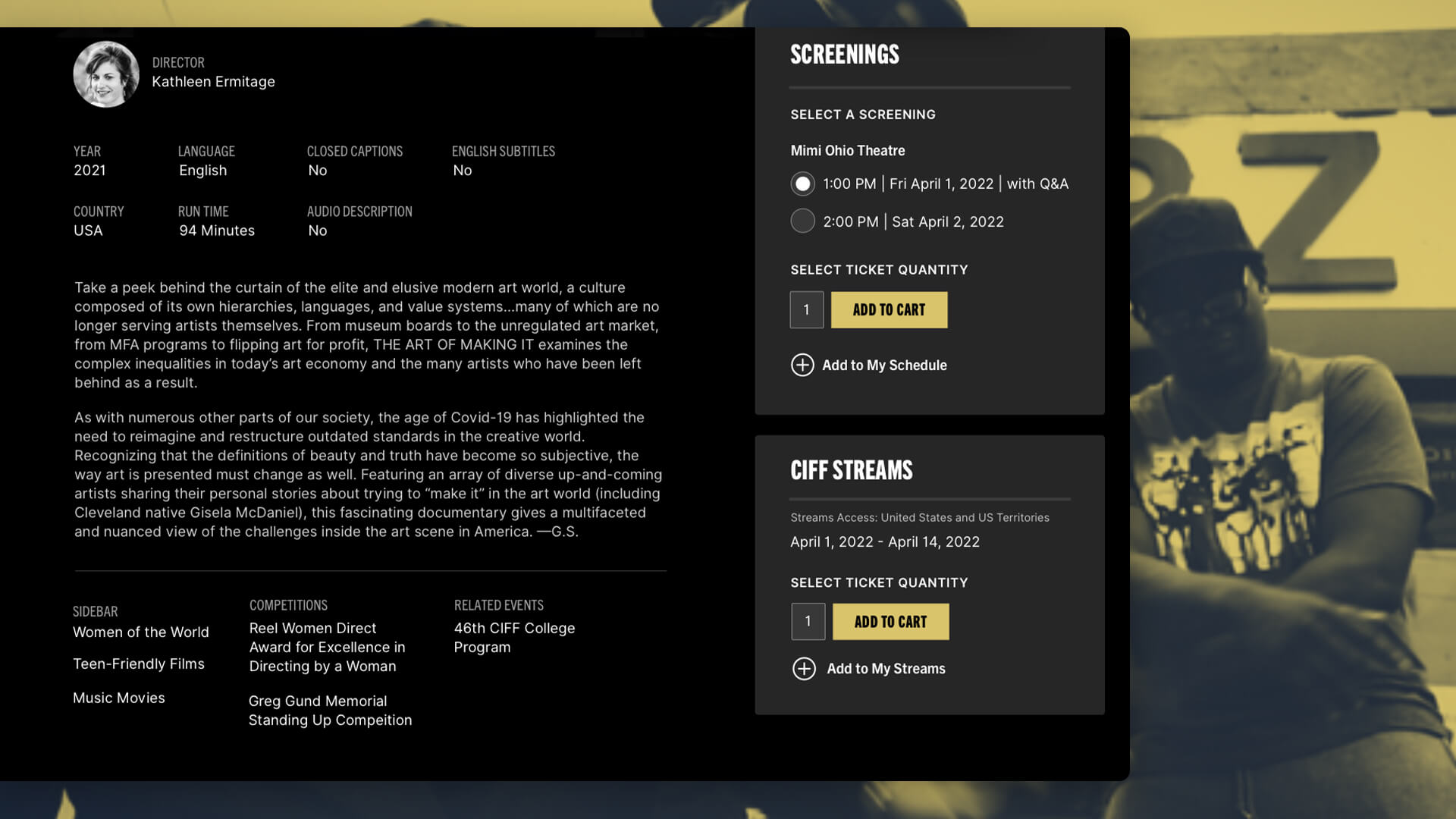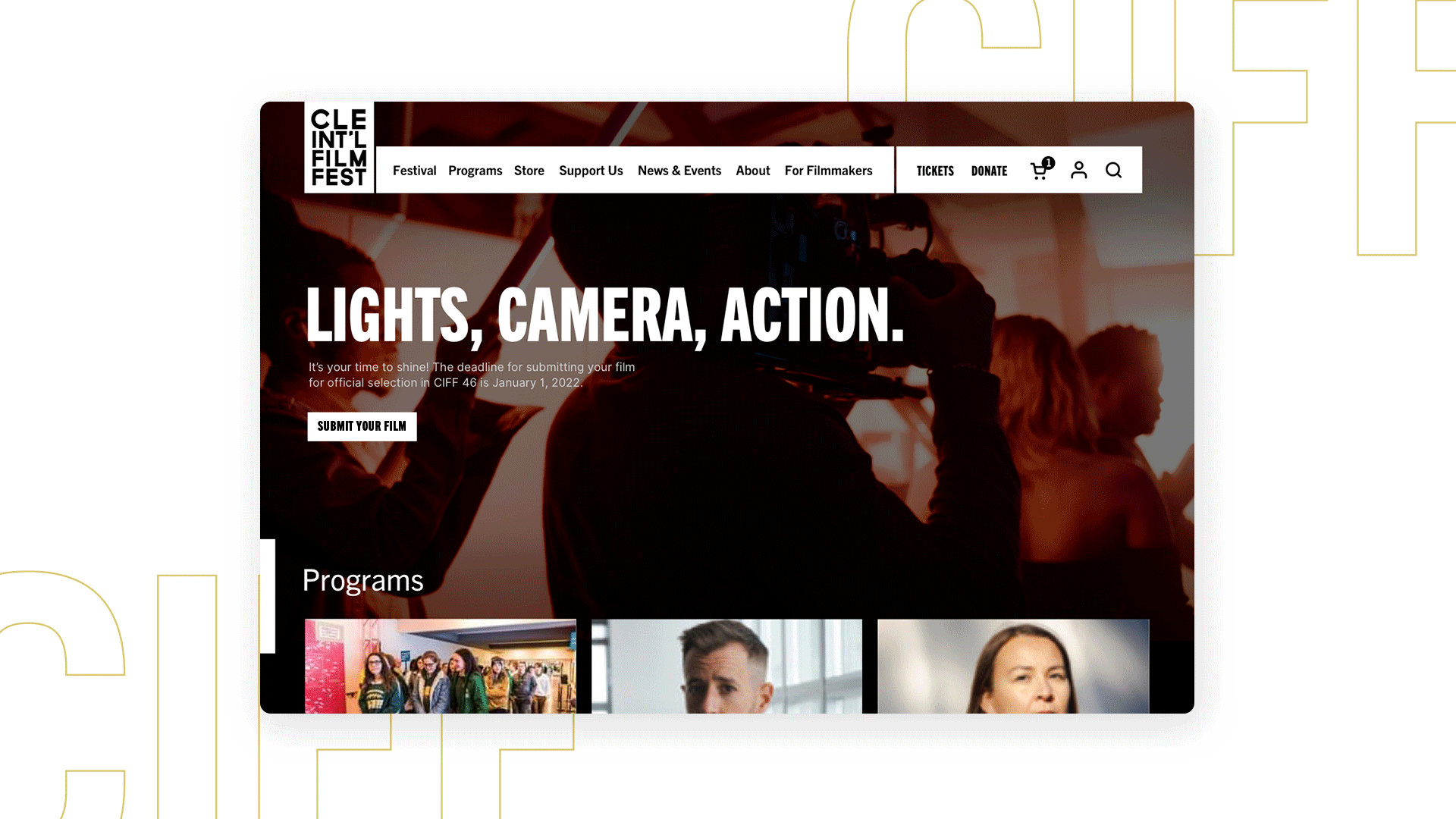 DIGITAL ECOSYSTEM
The new CIFF website leverages the core features & functions of three best-in-class platforms to deliver an immersive user experience. Salesforce is a leading customer relationship management (CRM) platform that houses all customer (member) data and transaction activity along with a robust film archive. Collectively, the Salesforce data set acts as the source of truth for data shared across platforms. Eventive is an emerging technology platform designed specifically to enhance all aspects of the film festival screening experience, from ticketing to the virtual cinema. Sanity is an open-source headless content management system (CMS) written in JavaScript that presents content from a unified platform in endless presentations with easy-to-use APIs and a hosted headache-free back end. The digital ecosystem is powered by a custom Application built by W|W using React, a free and open-source front-end JavaScript library for building user interfaces based on components.