Wall-to-Wall Studios Wins 10 Awards (and 3 Best In Show) at AIGA Honolulu's Hawaii 5-O Design Show
October 31, 2013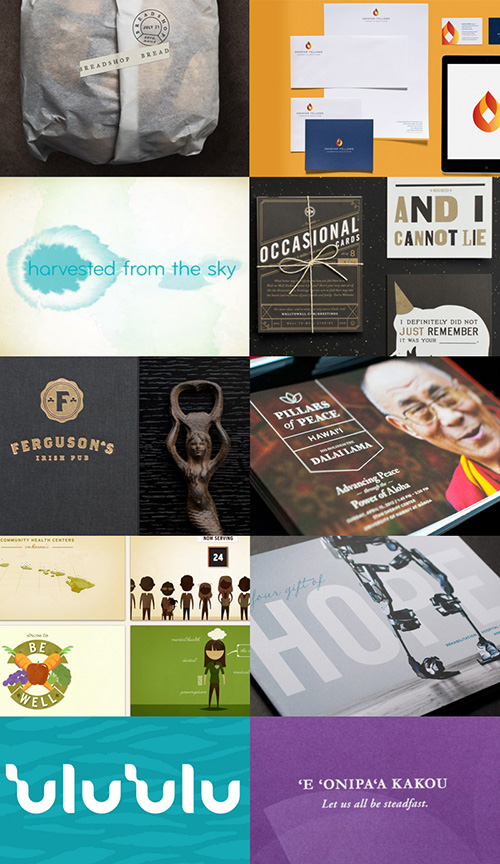 The Battleship Missouri is the site of the end of World War II. Today the Missouri is docked at Ford Island, Oahu, where it serves as a museum and an epic venue for military and civilian events. On October 26, 2013, the AIGA Honolulu Chapter hosted its bi-annual "Hawaii 5-O" Design Awards event at this historic site, honoring the best of the State's graphic design (including corporate identity, print, web, packaging and motion graphics).
Wall-to-Wall Studios was honored with ten of the fifty awards that night, including 3 of the top 5 "Best In Show" Awards chosen by the Design Judges (Joseph Duffy of Duffy & Partners, design writer Alissa Walker and Josh Kenyon of Jolby and Friends).
Best In Show:
Breadshop - Branding and Identity
Omidyar Fellows - Branding and Identity
Wall-to-Wall Studios' Occasional Cards & Holiday Greeting Generator - Print & Web Campaign
Awards of Excellence:
Ferguson's Irish Pub Logo and Sales Materials - Branding and Identity
Hawaiian Springs Water TV Commercial - Motion Graphics 
Hawaii Community Foundation "Pillars of Peace" - Print & Environmental Design
HPCA "What is a Community Health Center" - Motion Graphics
Queen Lili'uokalani Trust - Stationery System / Print Design
REHAB Hospital of the Pacific Foundation Annual Report - Print Design
'Ulu'ulu - The Henry Ku'ualoha Giugni Moving Image Archive - Identity Design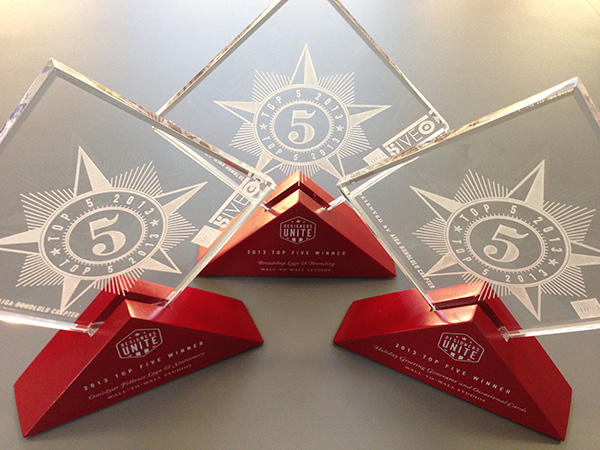 Mahalo to all of our Clients, partners and vendors who allow us the opportunity to collaborate and create these very special projects on their behalf! - The W|W Team.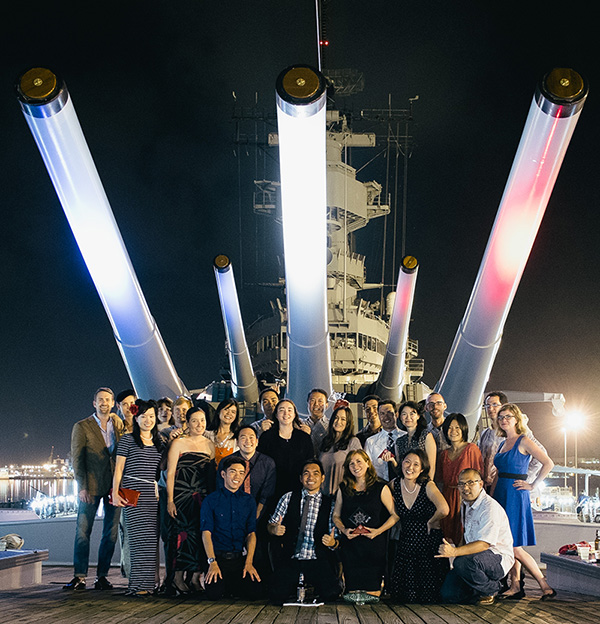 (W|W extended family pic photo by Aaron Yoshino / Honozooloo)