Wall-to-Wall Studios Designs Website for Hawaii Airports Modernization Program
June 17, 2022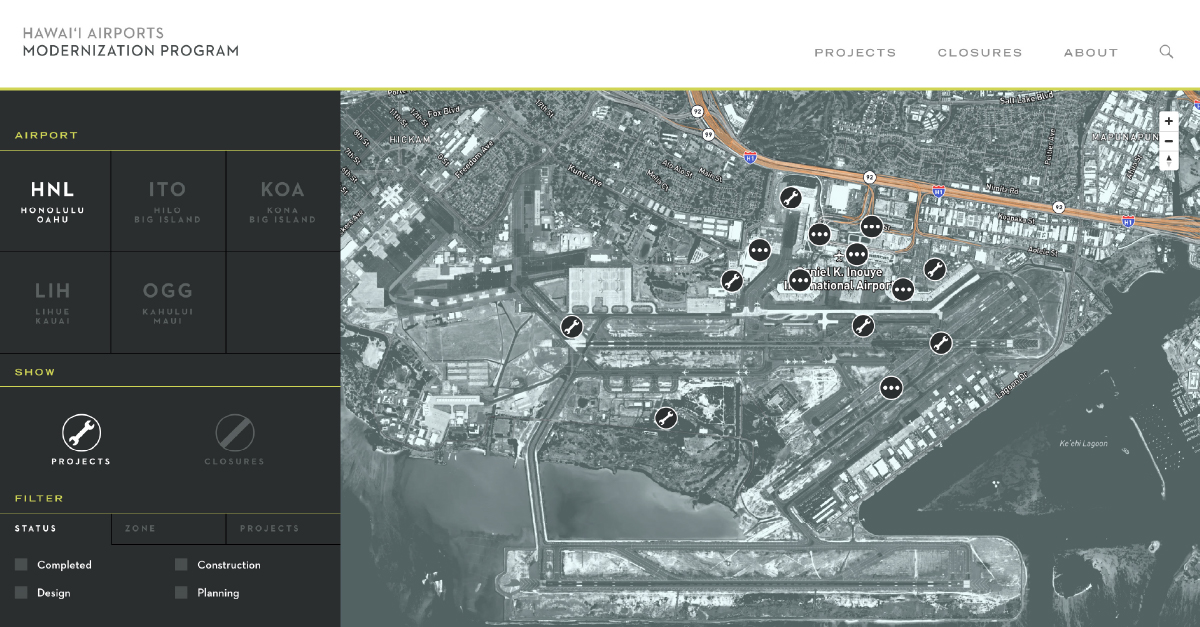 W|W was commissioned by Parsons Corporation to conceptualize, design, and develop a new website for the Hawaii Airports Modernization Program. This initiative provides information to the general public about past and current projects and closures that affect the State of Hawaii's five major airports. Parsons (NYSE: PSN) is a leading disruptive technology provider in the national security and critical infrastructure markets, with capabilities across cybersecurity, missile defense, space, connected infrastructure, and smart cities.
A central feature of the site is an interactive map that allows visitors to explore and filter the projects based on status, airport, or zones within each airport. This digital experience recently won 5 Gold Pele Awards at the Hawaii advertising and design awards.
For more info, visit the Hawaii Airports Modernization Program case study.