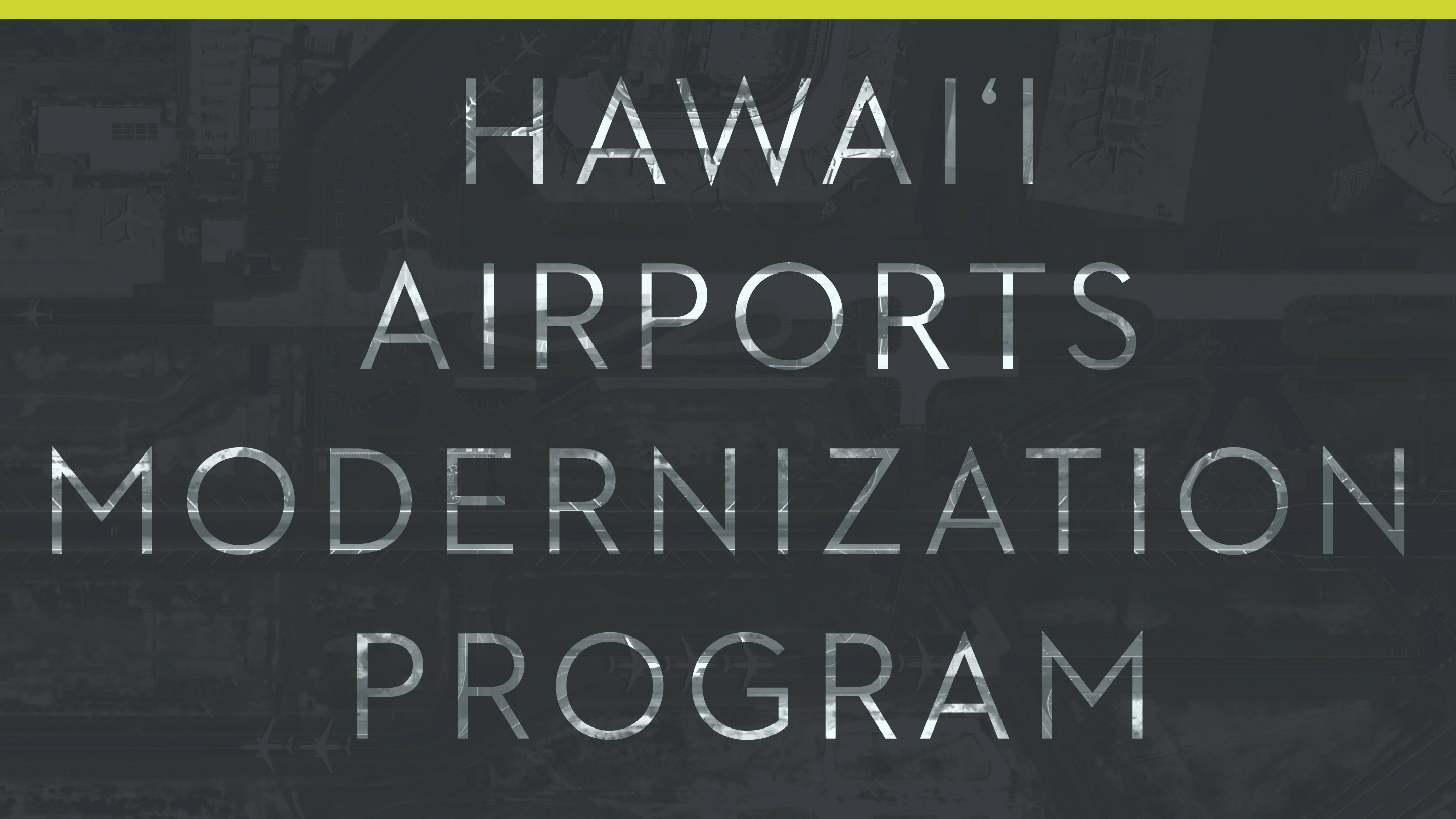 HAWAI'I AIRPORTS MODERNIZATION PROGRAM
Now Boarding
W|W was commissioned by Parsons to conceptualize, design and develop a new website for the Hawaii Airports Modernization Program that provides information to the general public about past and current projects and closures that affect the State of Hawaii's five major airports.
This $2.3 billion ongoing statewide Program will be funded through airport user fees which include airline rents and landing fees, federal grants and passenger facility charges (State general funds and state taxes will not be used). The Program was developed in close cooperation with the airlines and other airport and visitor industry partners.
A central feature of the new website is an interactive map that allows visitors to explore and filter the projects based on status, airport, or zones within each airport.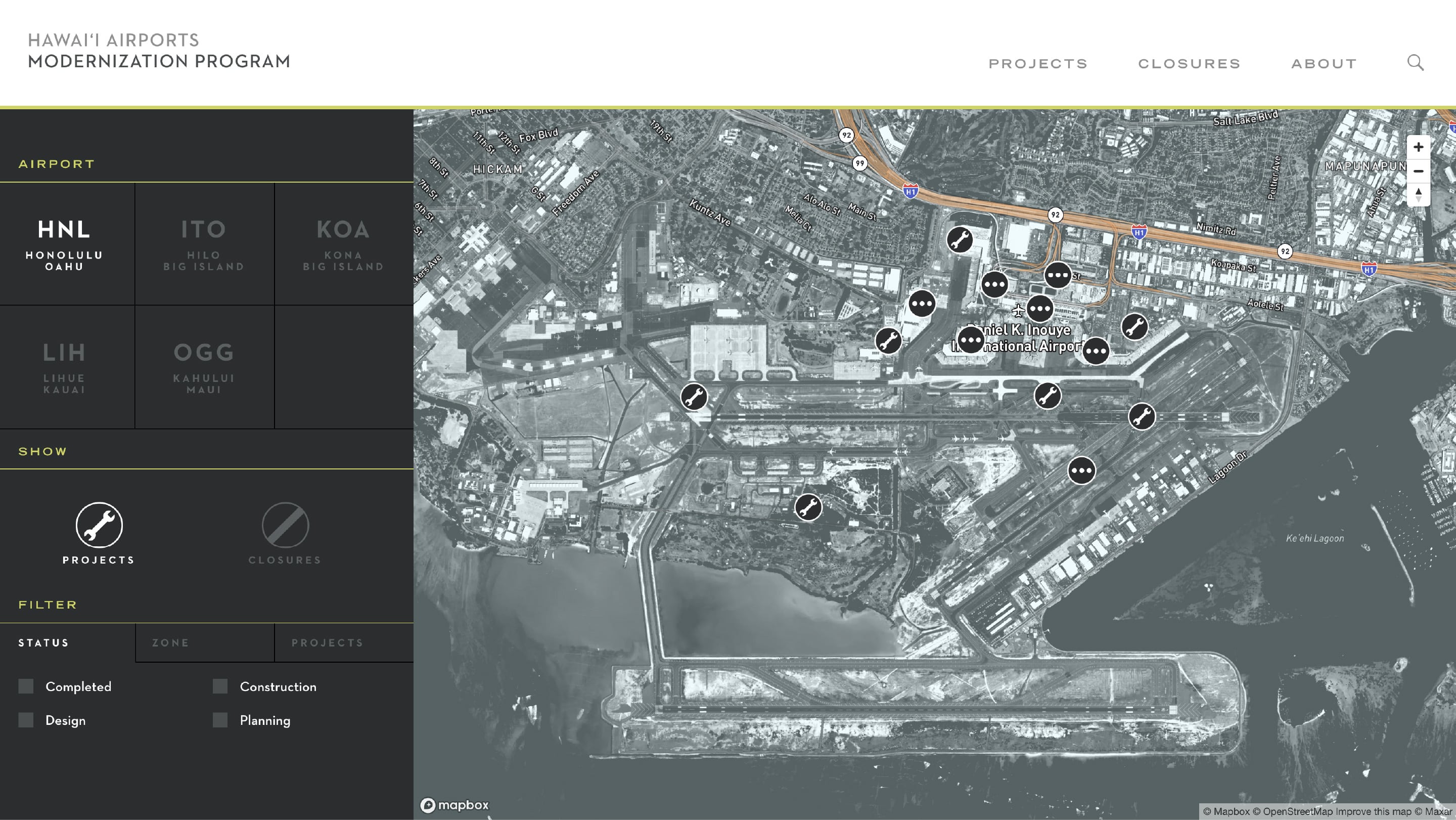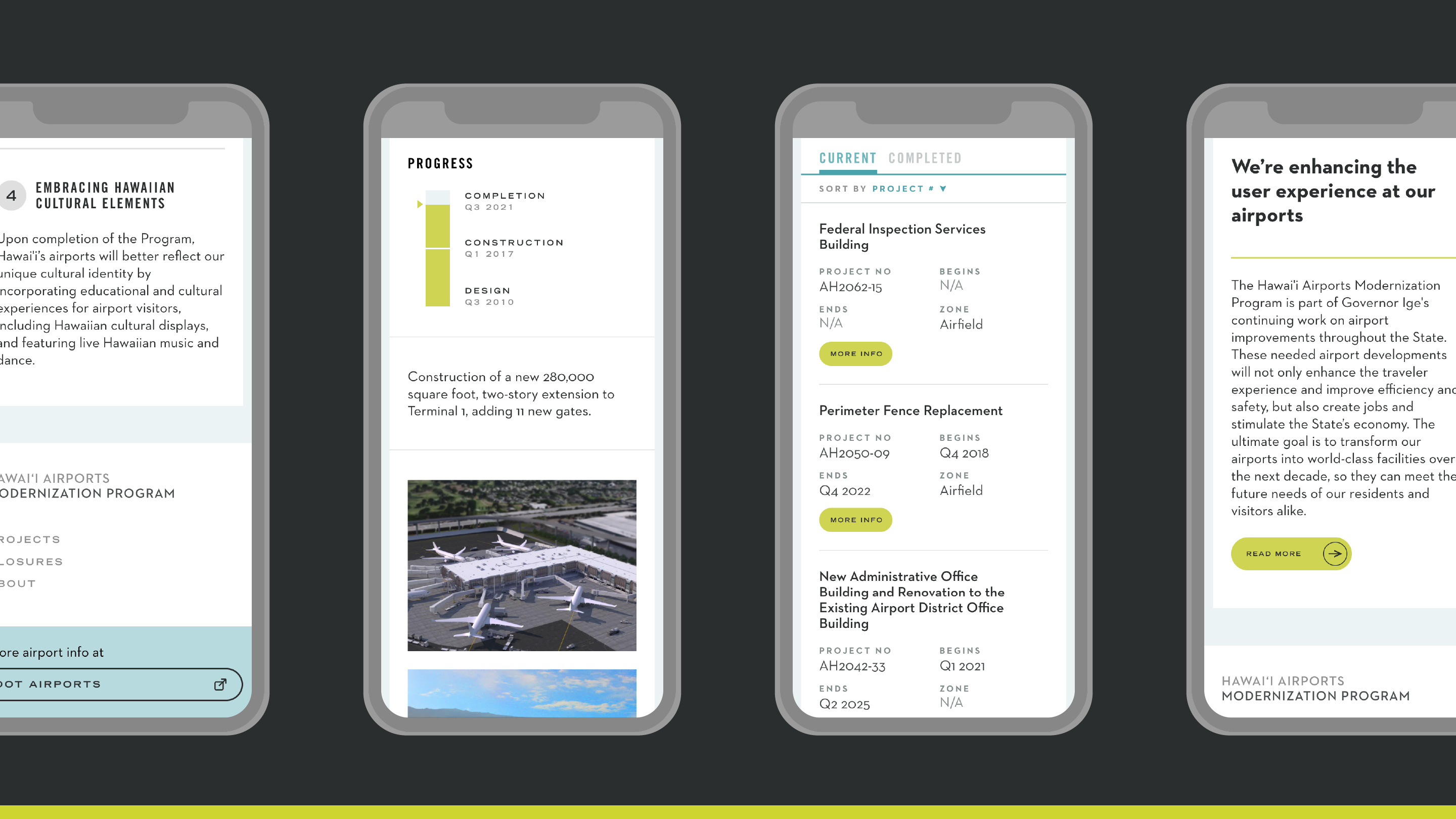 MAP INTEGRATION
In their ongoing work, the client leverages ArcGIS, a cloud-based mapping platform, to plot project data. In order to support this workflow and utilize this important content, W|W developed an integration between ArcGIS and Prismic, the website's content management system (CMS), allowing for additional elements such as project images and cross-references to be added. This custom development allows rich map features as accurate map overlays, smart marker placement, dynamic map clustering and rich-content management via Prismic.