Wall-to-Wall Studios Designs "Travel With Care" National Campaign for PeopleForBikes
November 12, 2014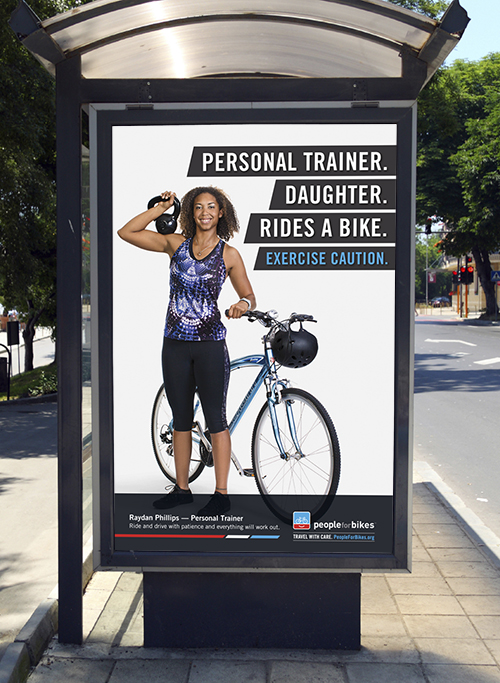 In an extension of the awareness campaign initially created for BikePGH, Wall-to-Wall Studios designed the Travel With Care campaign for PeopleForBikes a non-profit organization that provides a unified front for advocating for bicycling on a national level, a strategic center to ensure collaboration between each piece in the bicycling movement, and the ability to support local efforts through its financial, community and communication resources.
By inspiring the general public to see every bike rider as a neighbor, friend or family member, the Travel With Care campaign is aimed at humanizing people on bikes and encouraging better behavior among drivers and bike riders. PeopleForBikes released localized versions of the campaign that leverage the style guide and tool kit designed by W|W that addresses print, digital, outdoor and transit applications.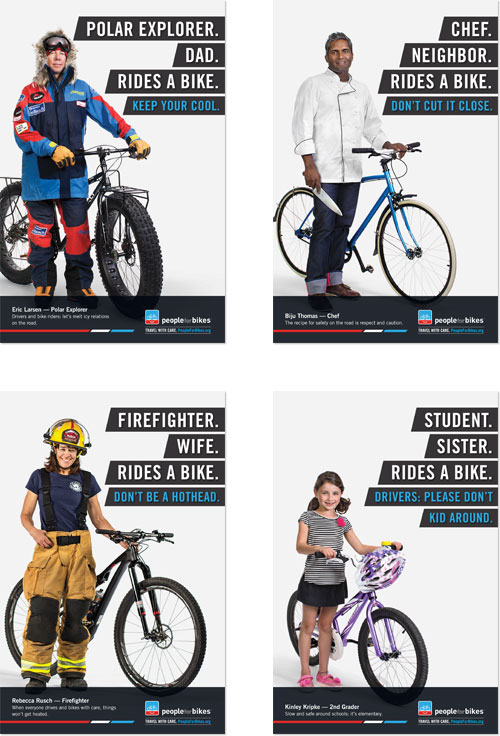 The campaign launched included Eric Larsen (polar explorer), Biju Thomas (chef), Rebecca Rusch (firefighter), Kinley Kripke (2nd grader), among other great personalities.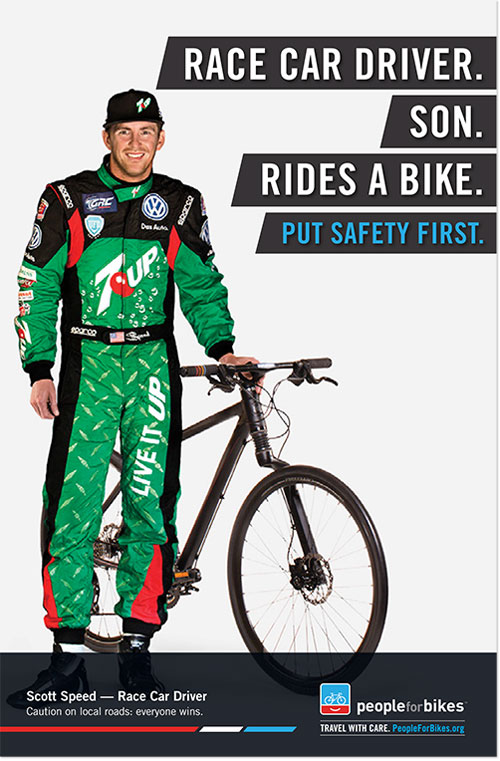 Photography Credits: Jamie Kripke, Adam Coppola, Todd Meier
Campaign Layout for Launch: Anthem Branding
Read the PeopleForBikes press release.