Wall-to-Wall Studios Designs "People on Bikes" Marketing Campaign for Bike Walk Greenville
May 12, 2014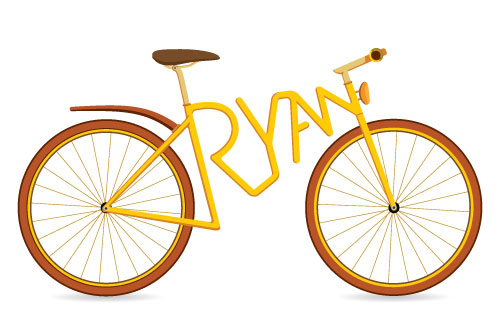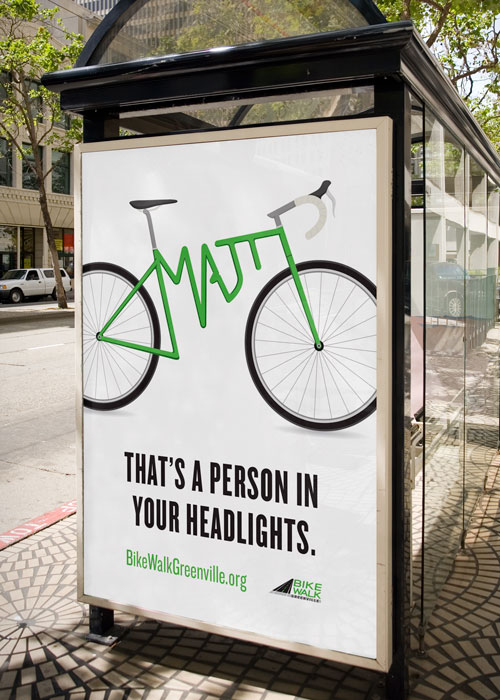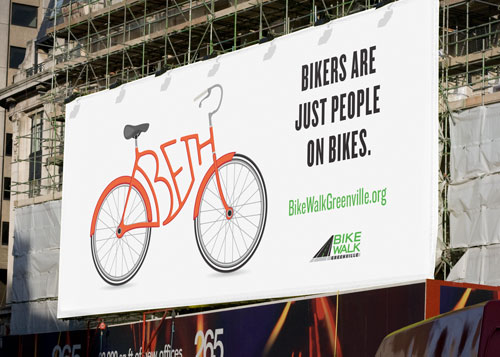 Wall-to-Wall Studios designed the integrated marketing campaign for Bike Walk Greenville, a non-profit organization that is the voice of active transportation in Greenville County, SC. The "People on Bikes" campaign sends a clear message – those people you see riding bikes around town, they are our friends, our children and our neighbors.
The project was a partnership that included support from several Greenville-based non-proifts: Upstate Forever, Greenville B-cycle, LiveWell Greenville, and Safe Kids Upstate with additional support from Greenlink and Fairway Outdoor Advertising.
Special thanks to Bike Pgh for commissioning the Drive With Care campaign, which caught the eye of Greenville advocates.
Read the Bike Walk Greenville news post
View the Drive With Care campaign, designed by W|W for Bike Pgh.