AAF Agency Tour + Happy Hour + Game Show = WALL OF FORTUNE
May 13, 2014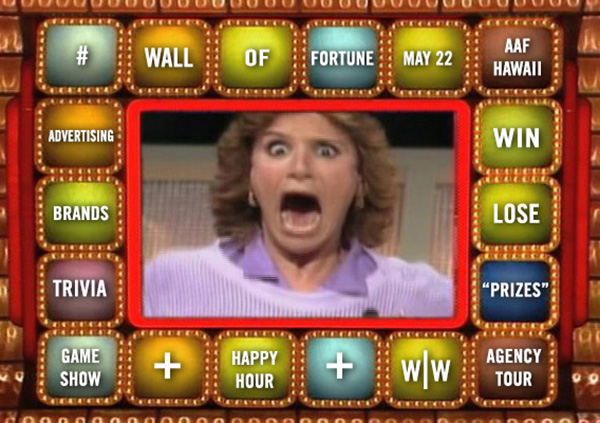 Which of the following statements is true?
A) The Governor of Hawaii has declared May 2014 as "Ad Month!"
B) In Game Shows, everyone's a winner!
C) We're giving away free trips to Pittsburgh and Buffalo!
D) Agency Tours are more popular than Happy Hours!
E) All of the above!
Actually, if you guessed (A) you are correct! So in honor of His Honor's proclamation, Wall-to-Wall Studios' Honolulu office will be participating in AAF Hawaii's AdMonth by hosting our 1st ever "Wall of Fortune" event: part live game show, part agency tour, part happy hour, all spectacular.
Show off your knowledge of branding, advertising history, identifying logos, jingles and obscure Wall-to-Wall Studios trivia. "Fabulous Prizes*" (and bragging rights) will be awarded. This event is free and limited to the first 25 people who RSVP by email.
Thursday, May 22, 2014: 5:30 - 7:30pm
Wall-to-Wall Studios Honolulu (map)
1128 Nuuanu Avenue #203, Honolulu HI 96817
One RSVP email per attendee
21 and over only, please. rsvp@walltowall.com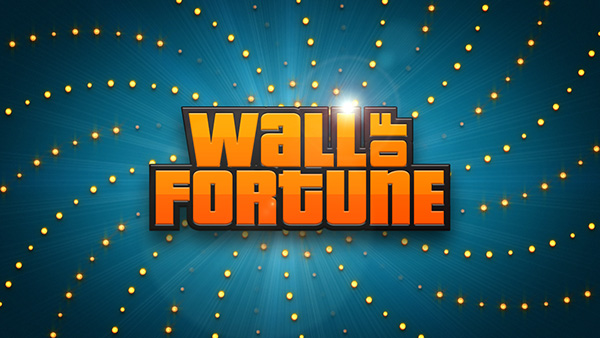 *Prizes may not be fabulous (your definition may vary) and may consist of items found in the Studio's storage room during the agency tour.
#admonthhi #walloffortune