Wall-to-Wall Studios Designs Integrated Branding and Website for Petuum
February 19, 2019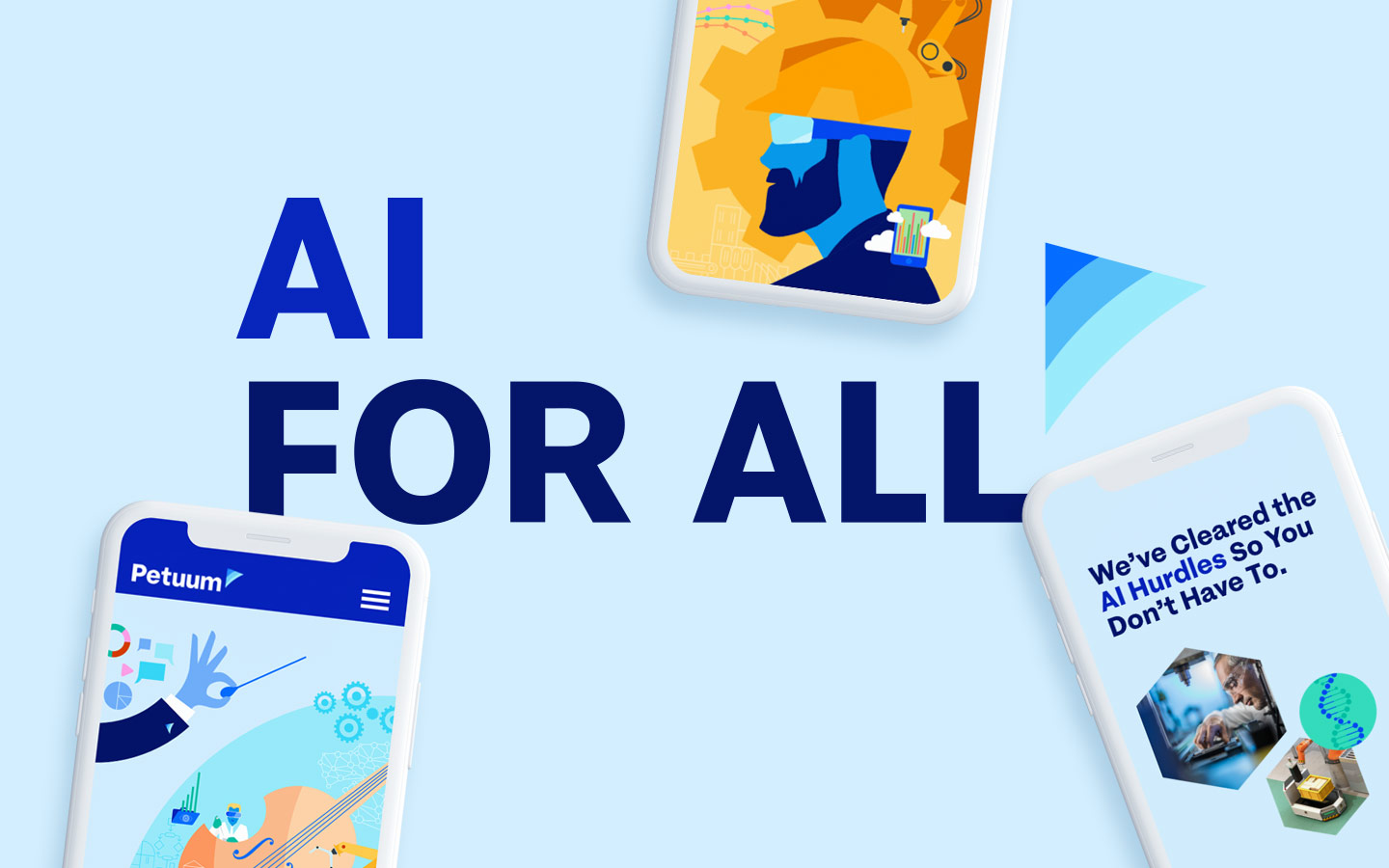 With $108 million in investor funding led by SoftBank, Petuum is one of the highest-funded Artificial Intelligence and Machine Learning startups. Petuum was founded by scientists and professors from Carnegie Mellon University, including Dr. Qirong Ho and Dr. Eric Xing, who is ranked the top CS/AI researcher in the world. By transforming every enterprise and industry into builders, owners and informed users of AI, Petuum is focused on truly providing AI for All.
The name, Petuum, is derived from perpetuum mobile, a concept from classical music where compositions characterized by a continuous, repetitive stream of notes that wave in and out in rapid harmony. This concept connects to Eric's vision for how machines should synchronize to empower AI programs at scale — by working in perpetuum mobile, perpetual motion. With a parameter server conducting the machines and telling them when to harmonize, AI programs could be run across countless computers at once, continuously learning, iterating, and exchanging information with their server.
Wall-to-Wall Studios was commissioned by Petuum to design the organization's comprehensive, integrated branding that included visual identity system, website, illustrations, color ramps, animations, messaging, brand style guide and more. The core visual identity designed by W|W represents an evolution from the organization's prior logo. The new mark retains some of the original's intent but is packaged in a way that works much harder and smarter for Petuum. The website is a custom deployment of WordPress with subtle micro-interactions to enhance the user experience and integrations into Hubspot (marketing automation) and Greenhouse (recruitment platform).