Wall-to-Wall Studios Designs Branding for "Mix-N-Match" Public Art Installation
April 8, 2016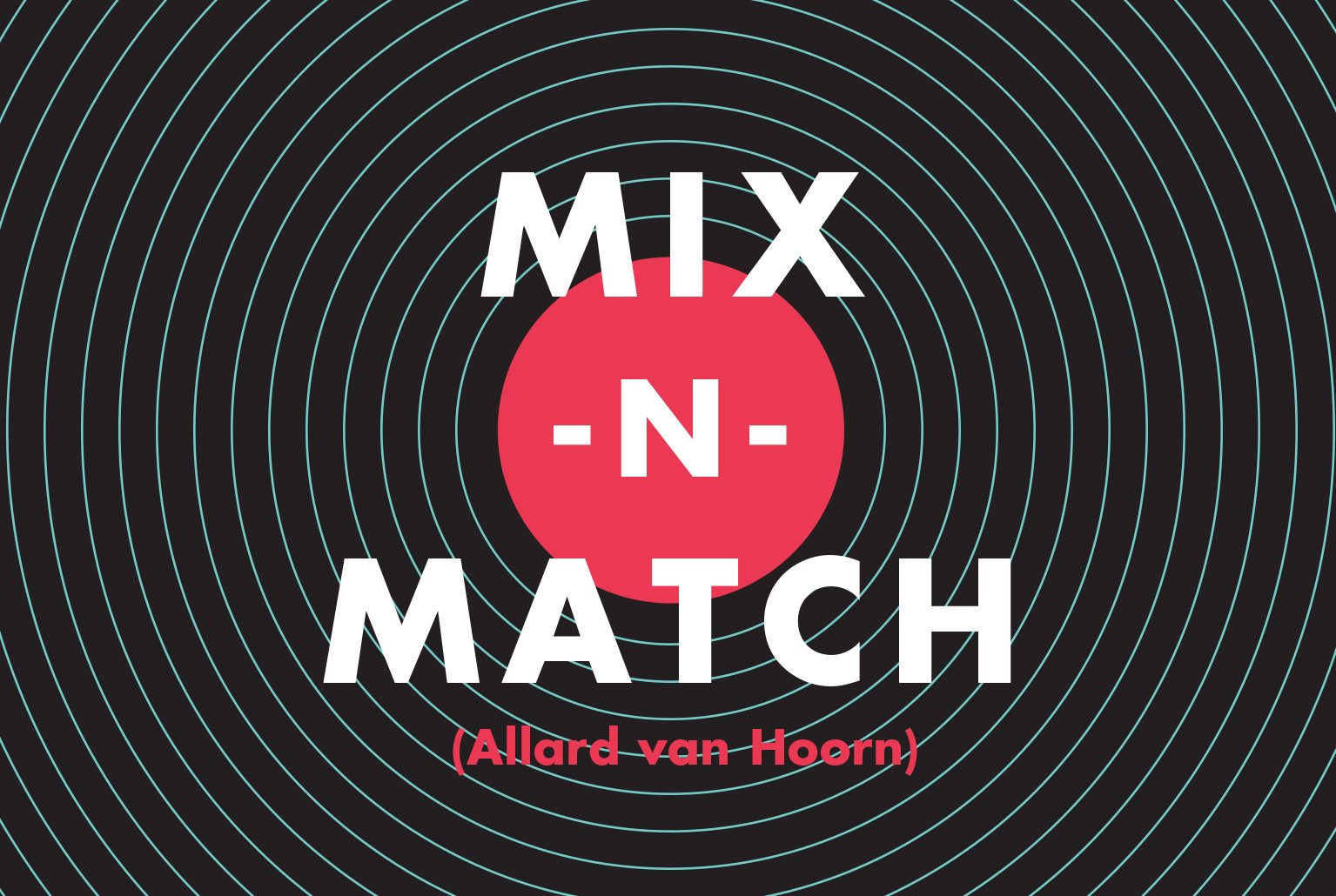 Wall-to-Wall Studios designed the integrated branding (visual identity, posters, environmental components) for Mix-N-Match, a public art installation in Market Square by Dutch artist Allard van Hoorn. After seeing Market Square from a bird's-eye view, the artist decided that he wanted to turn Market Square into a record player for the 2016 Market Square Public Art installation. Van Hoorn's work incorporates the use of sound to explore and interpret urban landscapes. To include this aspect of his work into the installation, van Hoorn composed several tracks of music that were inspired by the sounds of seven community groups.  The installation includes a large, shiny pin that houses all the computer equipment and sound system, 960 feet of LED strips and transparent protectors that make the disc spin, and a tonearm that moves as the record progresses. The public is invited to "play" the installation, like they would a jukebox. 
The installation marks the the 3rd project of the Market Square Public Art Program, presented by the Pittsburgh Downtown Partnership and the City of Pittsburgh, with production support by the Office of Public Art. 
Read more in the Pittsburgh Post Gazette, Pittsburgh Tribune Review or NEXT Pittsburgh articles.