Wall-to-Wall Studios Designs Branding for Market Square Public Art and Congregation Installation
March 17, 2014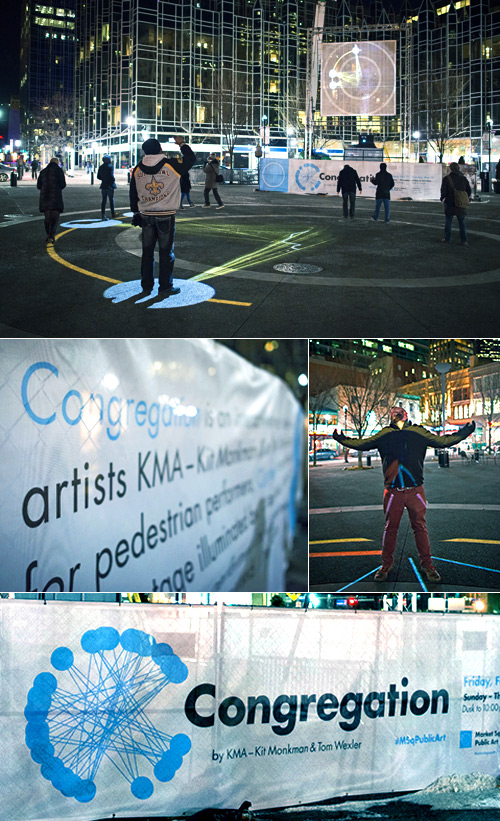 W|W designed the integrated branding (logo & visual identity, posters, environmental components) for the Market Square Public Art program, and its initial art installation Congregation. Congregation, an interactive kinetic video and sound installation designed and choreographed for pedestrian performers, created by UK-based media artists KMA – Kit Monkman and Tom Wexler transformed the plaza of Market Square into an interactive stage. The audience became the performers, exploring and responding to the environment as they wish, immersed in the music by the contemporary composer, Peter Broderick. The Market Square installation marks the project's North American debut, and is the inaugural project of the Market Square Public Art Program, presented by the Pittsburgh Downtown Partnership and the City of Pittsburgh, with production support by the Office of Public Art and Flyspace Productions.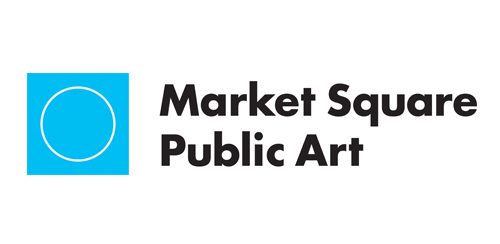 The Market Square Public Art visual identity (see video below for inspiration).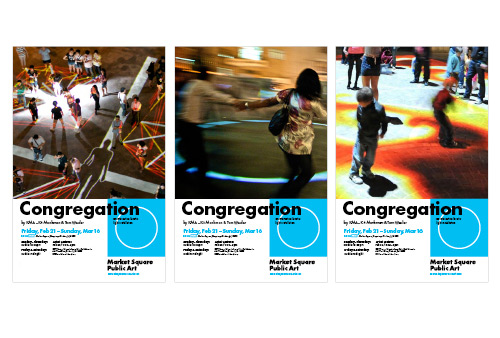 The poster series for Congregation.
Video, using Google Earth imagery, helps illustrate the logo's origin.