Wall-to-Wall Studios' Design For Burgatory Wins PRINT Regional Design Annual
December 19, 2011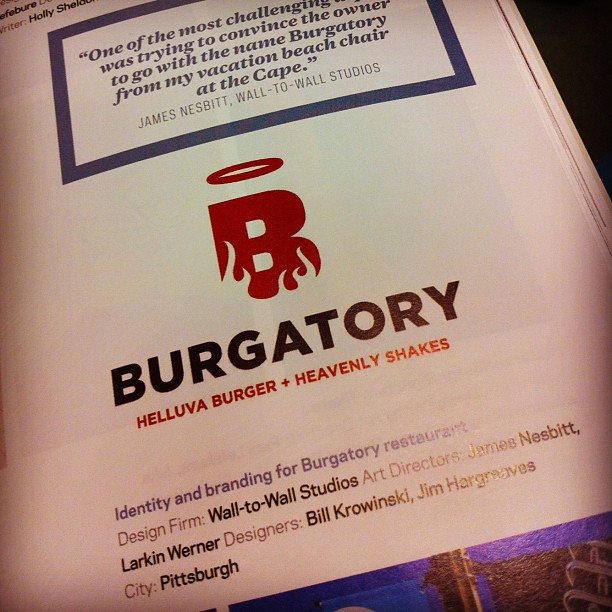 PRINT'S Regional Design Annual, the most comprehensive survey of graphic design in the United States, selected a project by Wall-to-Wall Studios for inclusion in the December 2011 issue of PRINT. The winning entry was for the Identity and Branding of Burgatory, a restaurant in Pittsburgh that features helluva burgers and heavenly shakes. In addition to creating the visual branding (logo, taglines), W|W also designed the on-site collateral (menus, gift cards, to go packaging), website, environmental and decor elements (signage, wayfinding) and merchandising.
Other recent accolades for Burgatory include:
-Featured in the InVigor8 branding blog.
-Featured in Art of the Menu, a division of Underconsideration
-Burgatory at Consol Energy Center featured by Sports Business Daily
-Featured in Boring Pittsburgh blog.
-AIA Pittsburgh Interior Design merit winner 2011
-Pittsburgh City Paper (CP), best burger