Wall-to-Wall Designs Integrated Marketing Campaign for Silk Scream Horror Film Screening
October 25, 2012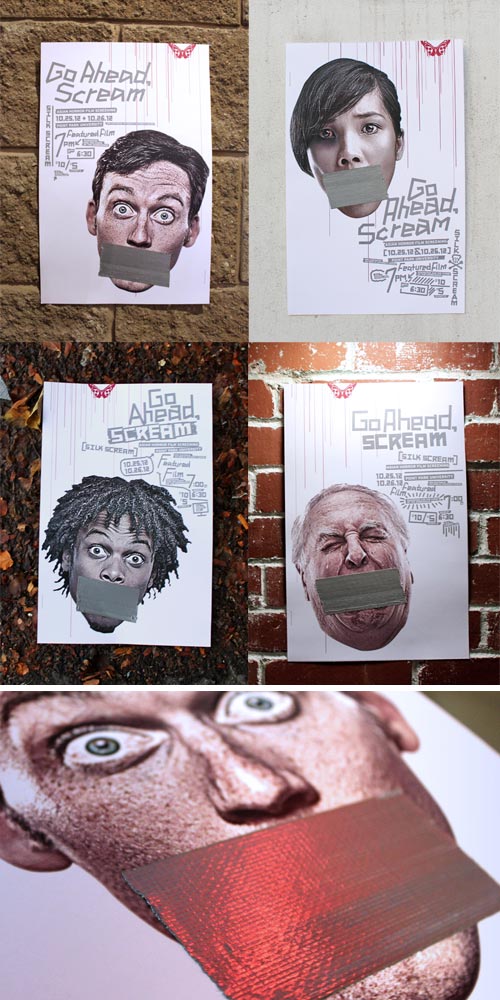 Wall-to-Wall Studios designed the integrated marketing campaign for the third annual Silk Scream event, an Asian horror film screening by Silk Screen. Real duct tape was used as a mixed media design component for various materials including posters, cards, signage, and videos. The event takes place Thursday October 25th and Friday October 26th, 7:00 pm (doors at 6:30 pm), at Point Park University, GRW Hall, 414 Wood ST, University Center.
Visit www.silkscreenfestival.org for more details.
A promotional video showcases victims who are "duct up".
Signage for the event was created with duct tape and cardboard.