A Reminder from Wall-to-Wall Studios. Go Vote!
November 1, 2012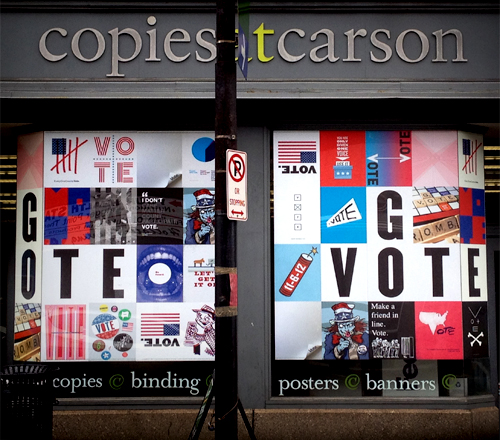 As a continuation of the branding agency's efforts earlier this year to support the AIGA's Get Out The Vote campaign, Wall-to-Wall Studios added some new poster designs to the mix and joined forces with our friends at Copies at Carson to reinforce the non-partisan message. Go vote!
View the initial set of Get Out The Vote designs from Wall-to-Wall Studios.