Surfjack Hotel & Swim Club Branding by Wall-to-Wall Studios Makes Waikiki Hip Again
July 31, 2016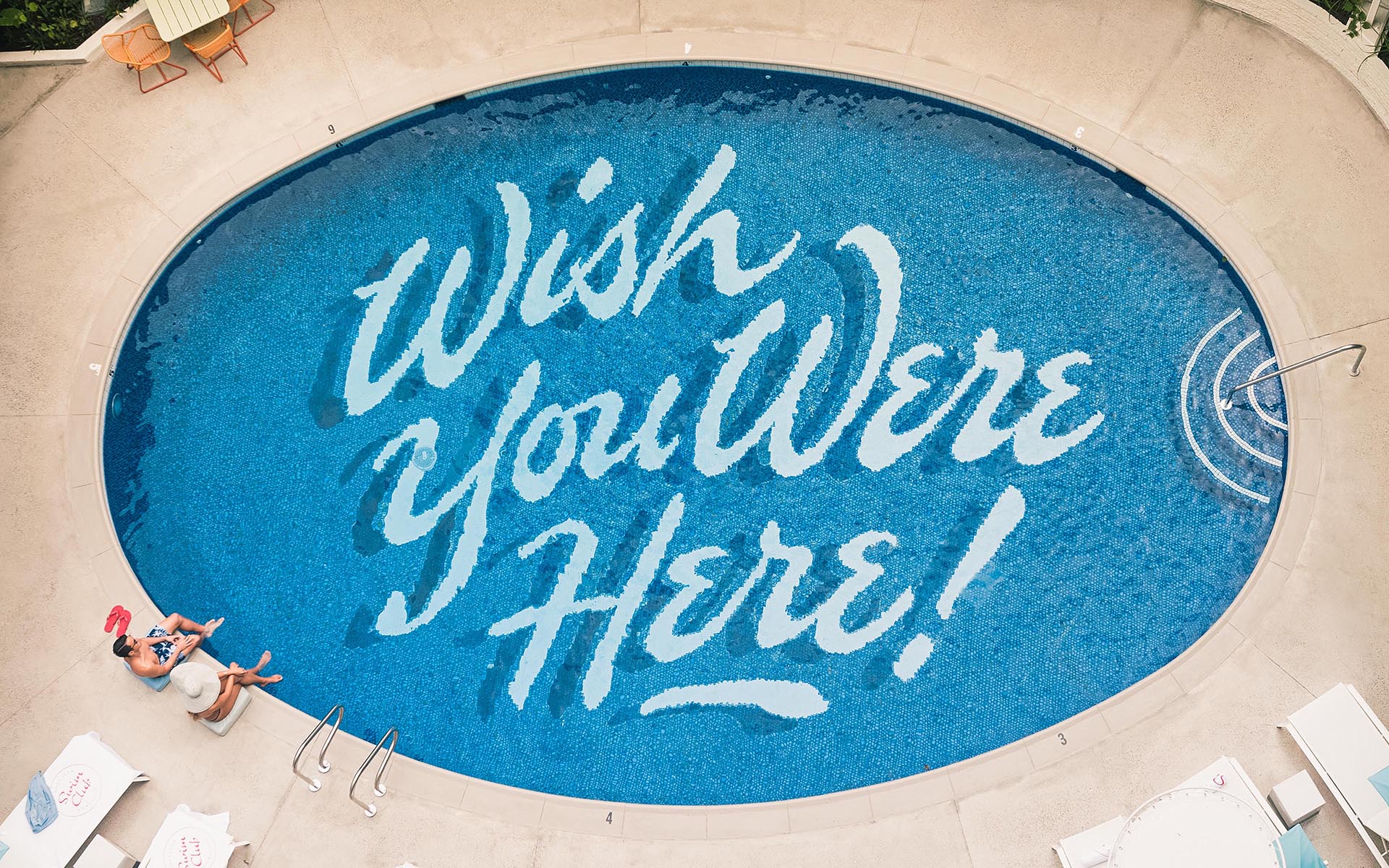 Perhaps you've already heard the buzz about the off-beach hotel on Oahu. Even kama'aina (locals) are willing to brave the Waikiki crowds to check out The Surfjack Hotel & Swim Club, which opened in 2016. This 112-room revitalized gem was the former Hokele (meaning 'hotel' in Hawai'ian) Suites, a 1-star property on Lewers Street. Originally named the Waikiki Surf, it was built in 1959 by Roy C Kelley, founder of Outrigger Resorts. Roy Kelley was a well-known builder in Waikiki whose goal was to build hotels that the average family could stay in. The new owners commissioned interior design collaborators Studio Collective (LA) and The Vanguard Theory (HNL) to develop the look-and-feel for the new hotel. Wall-to-Wall Studios was selected to develop the brand's positioning, new name, visual identity system, website, advertising, signage and all guest experience collateral.

Book a room at Surfjack.com.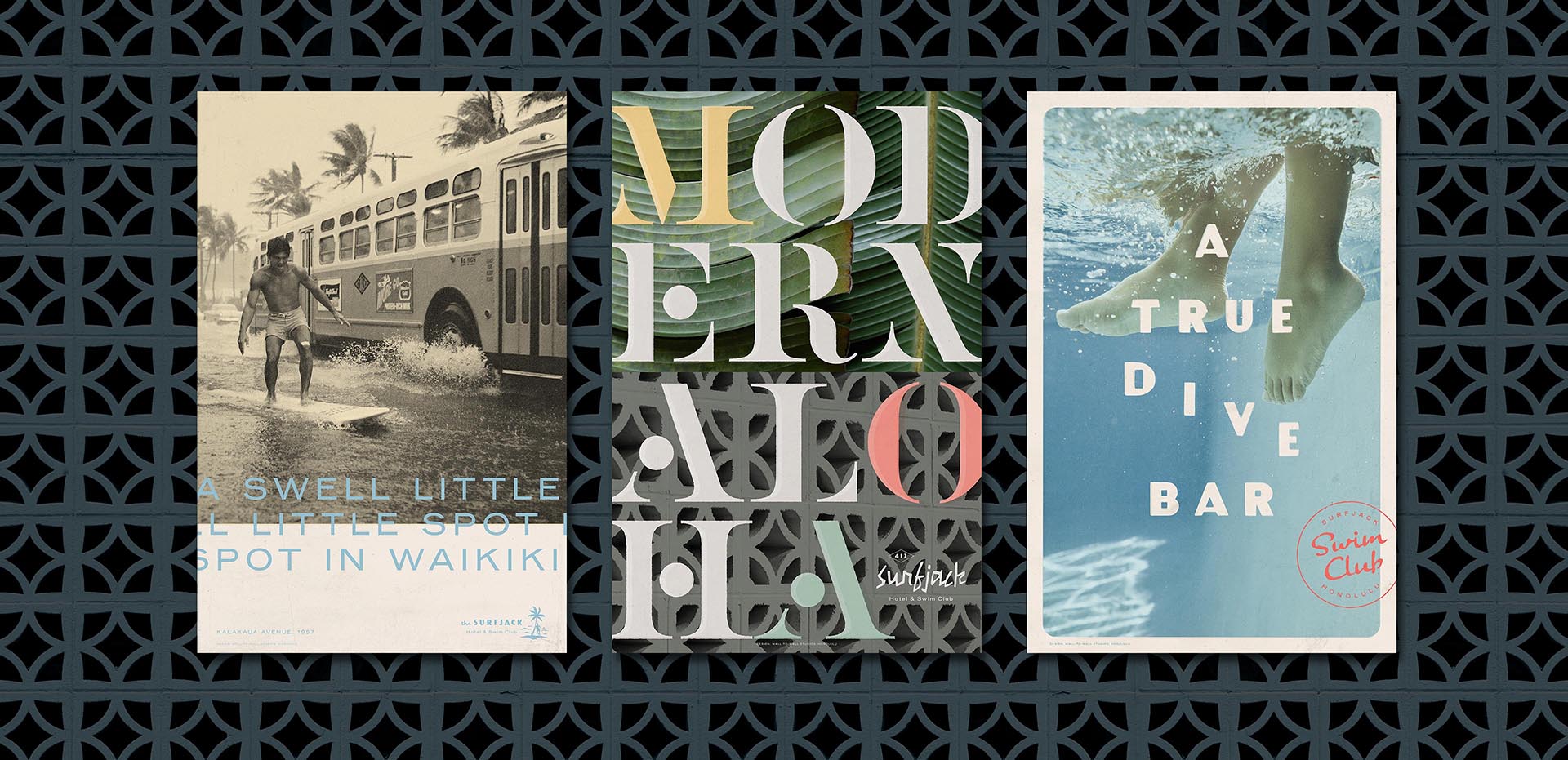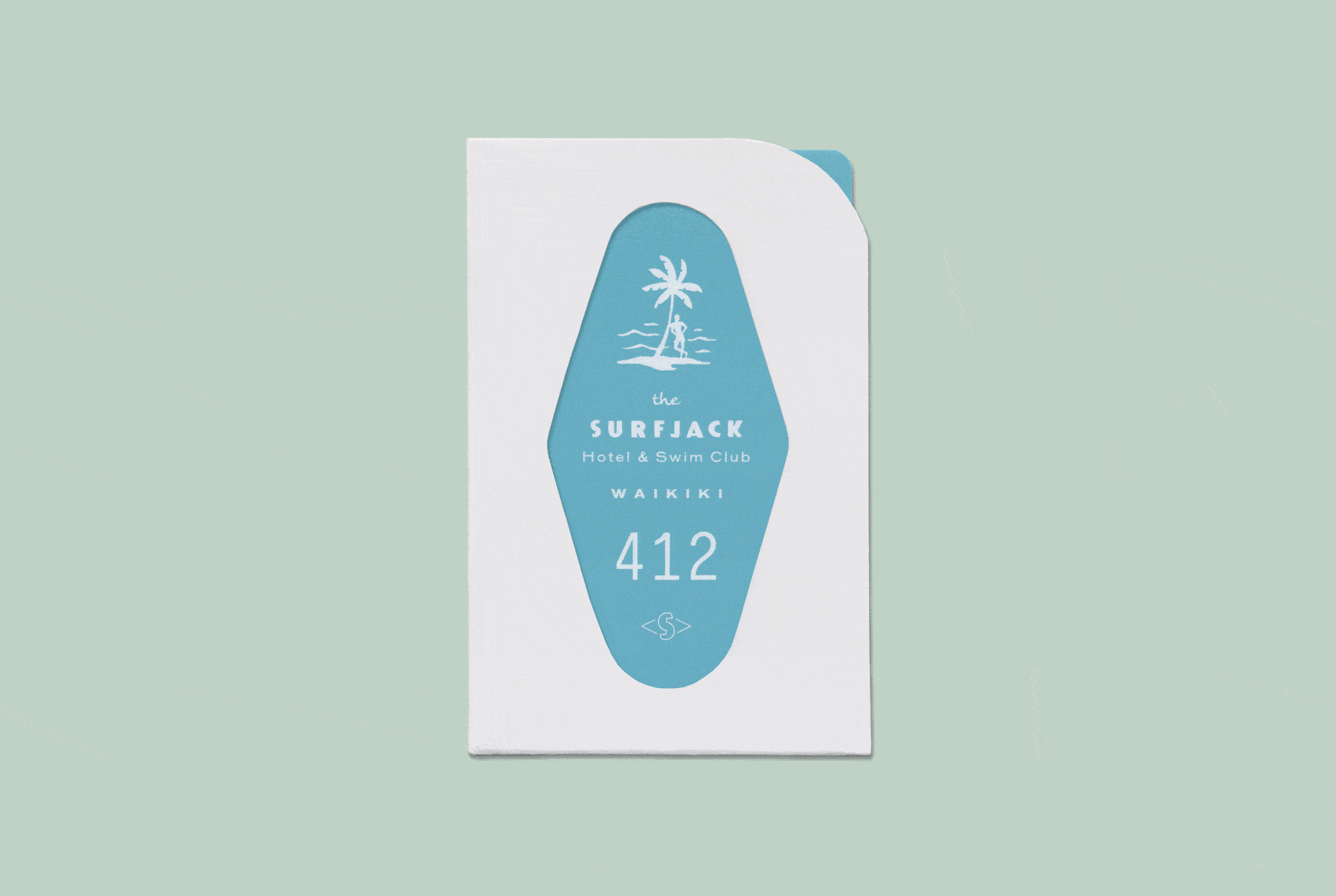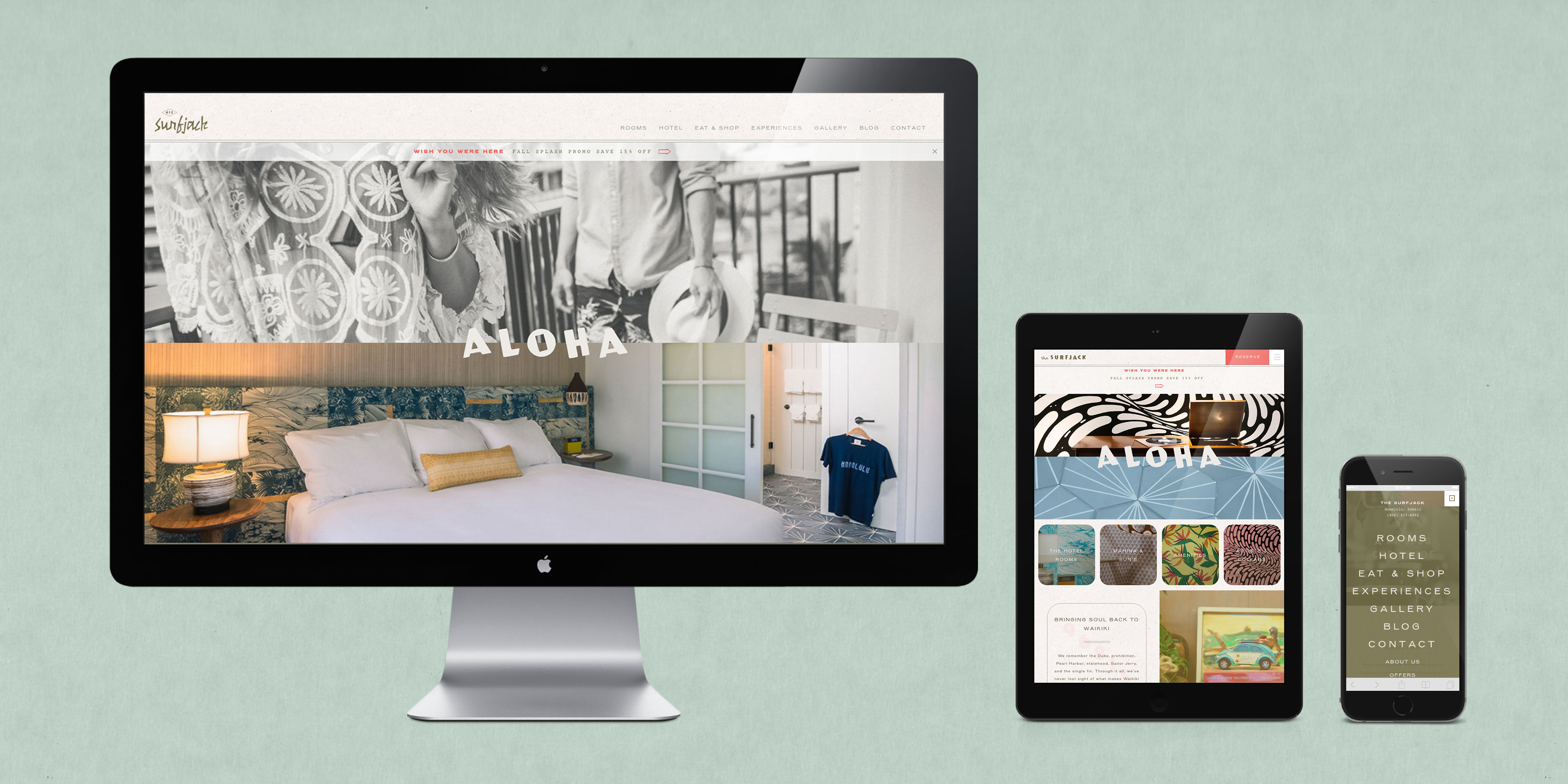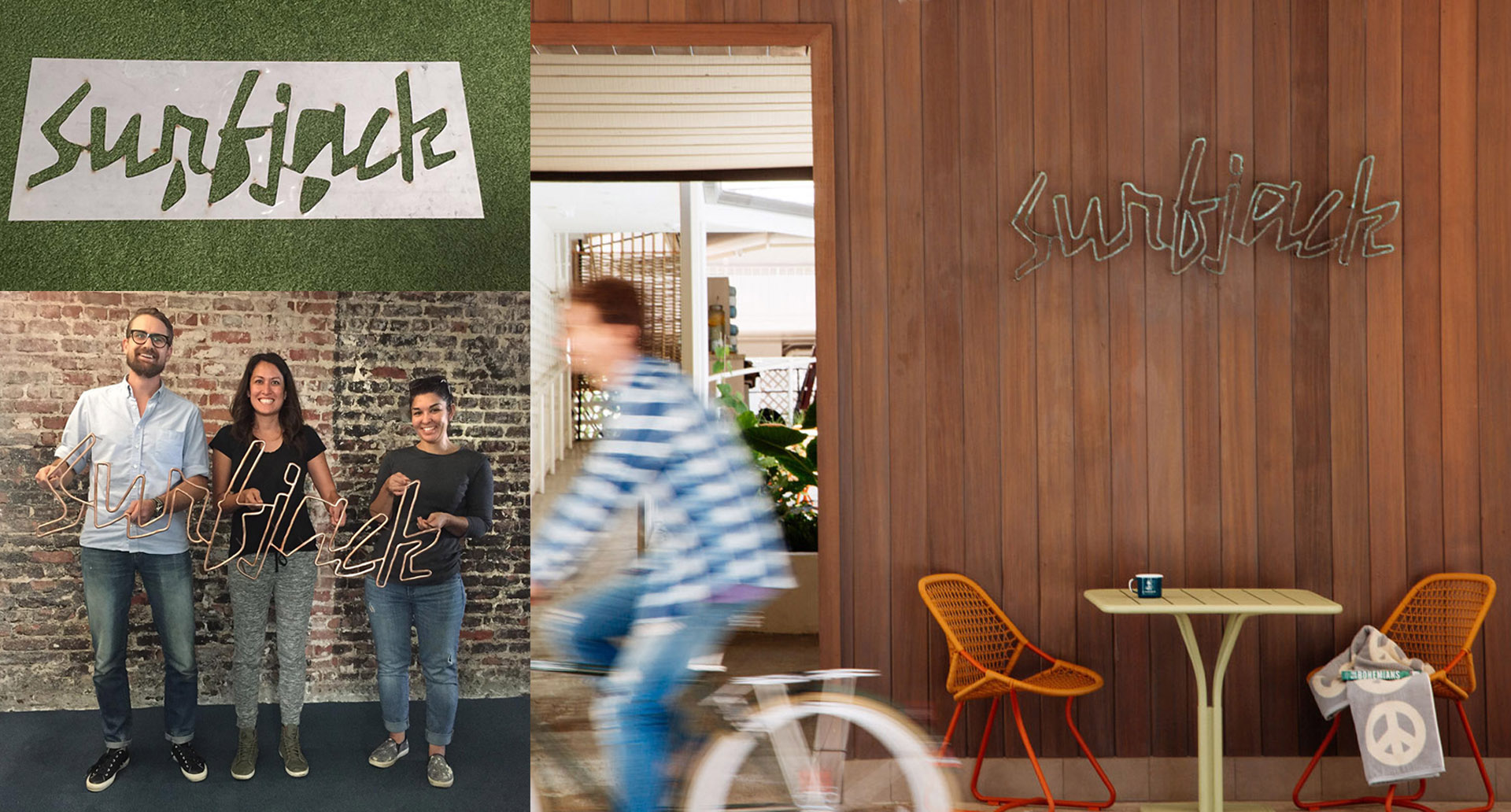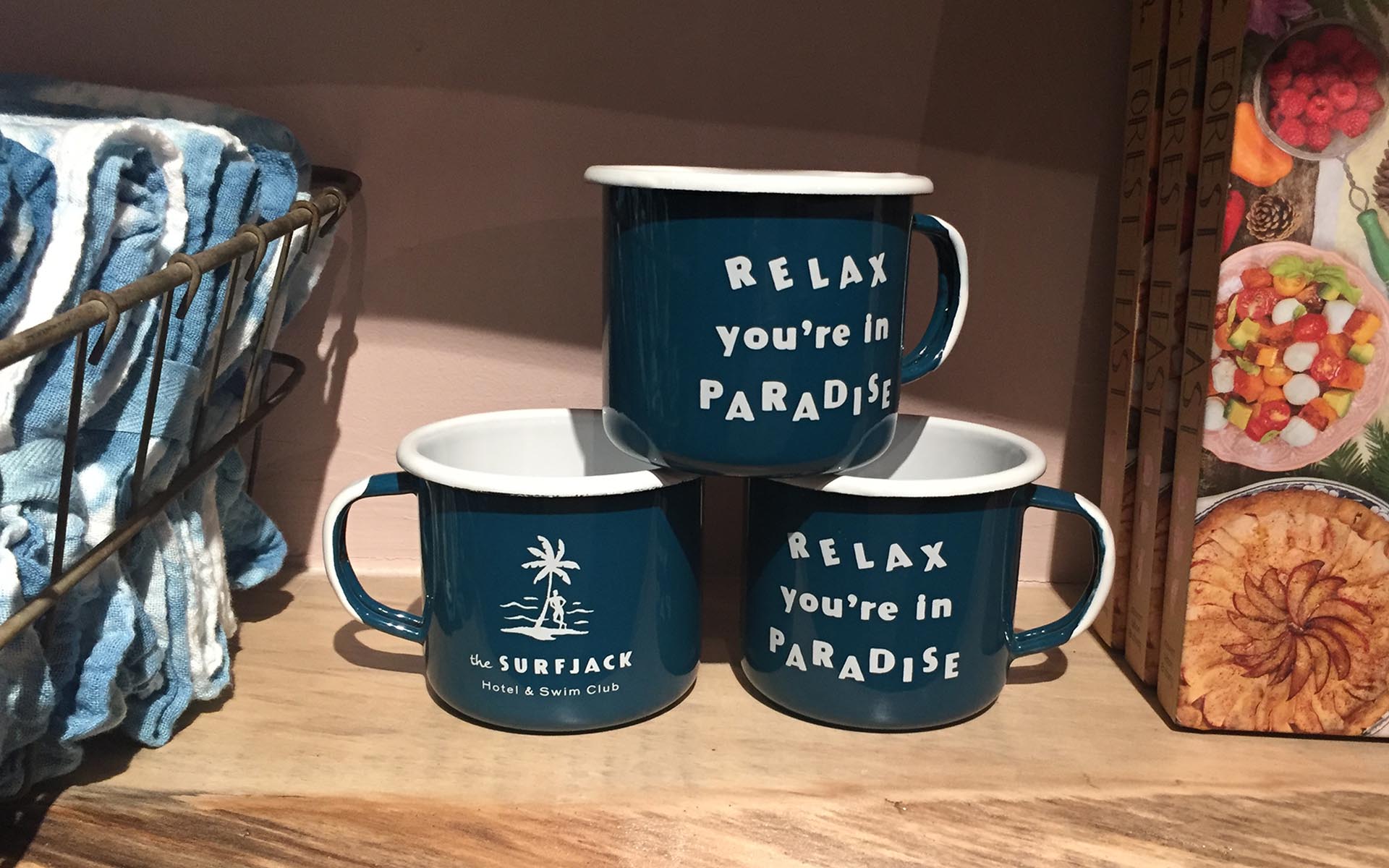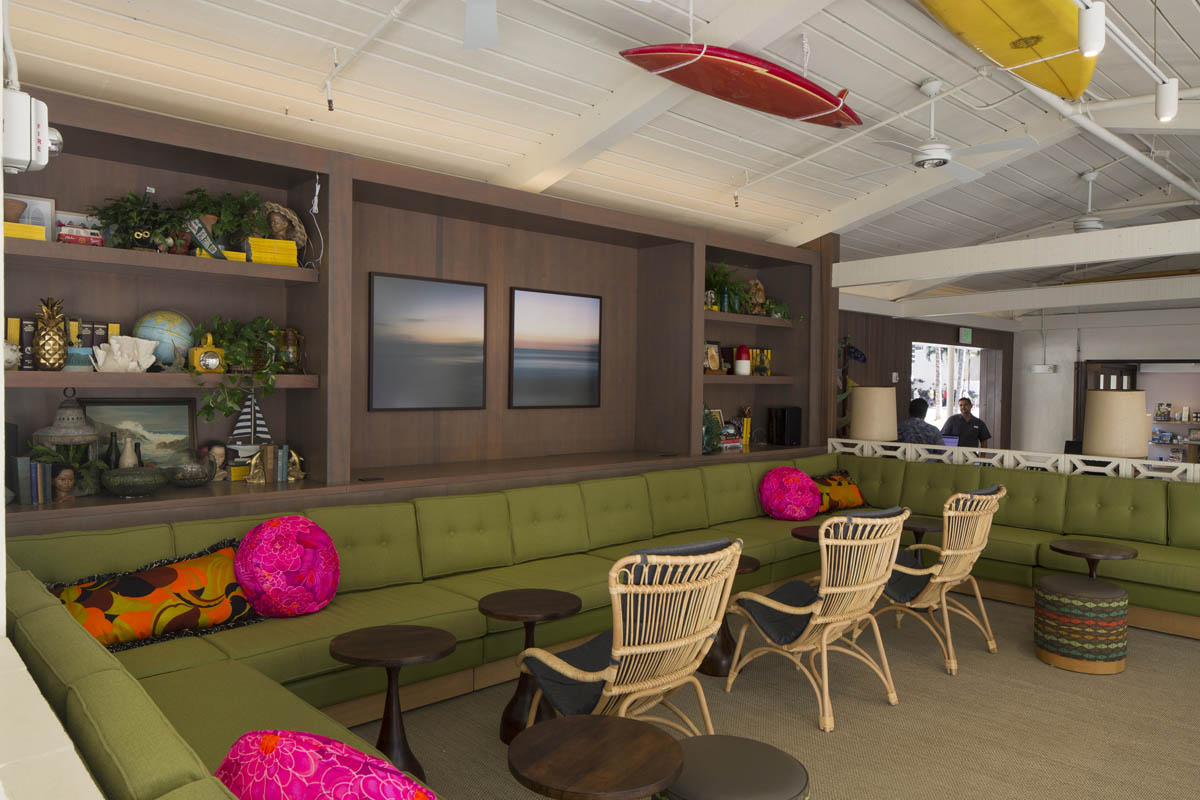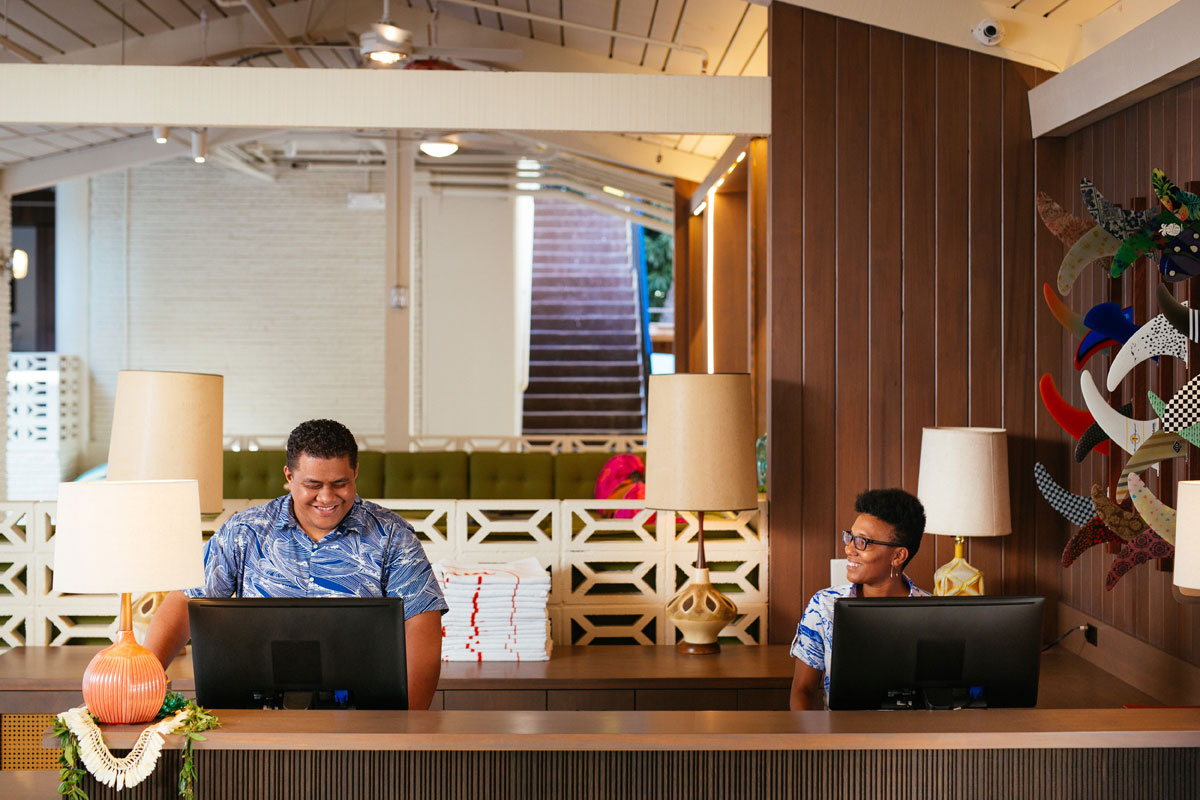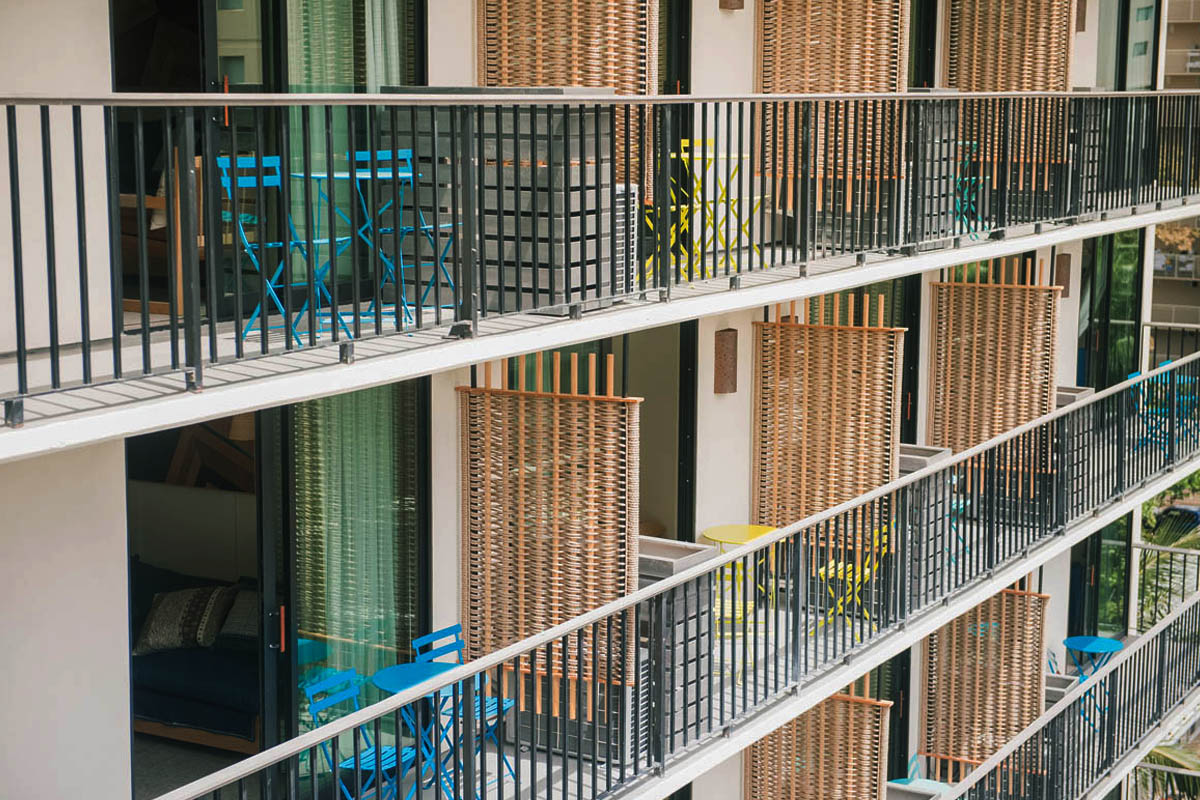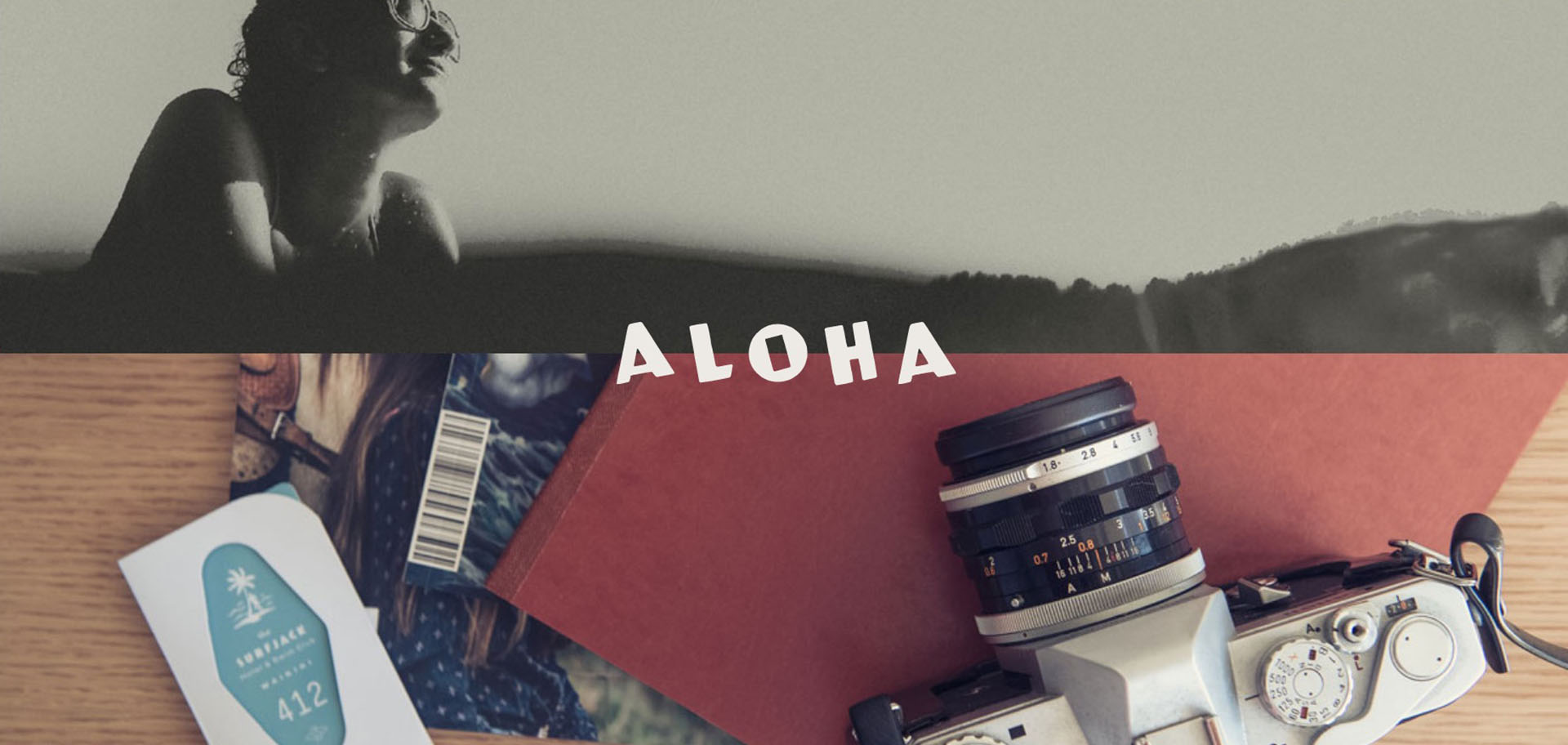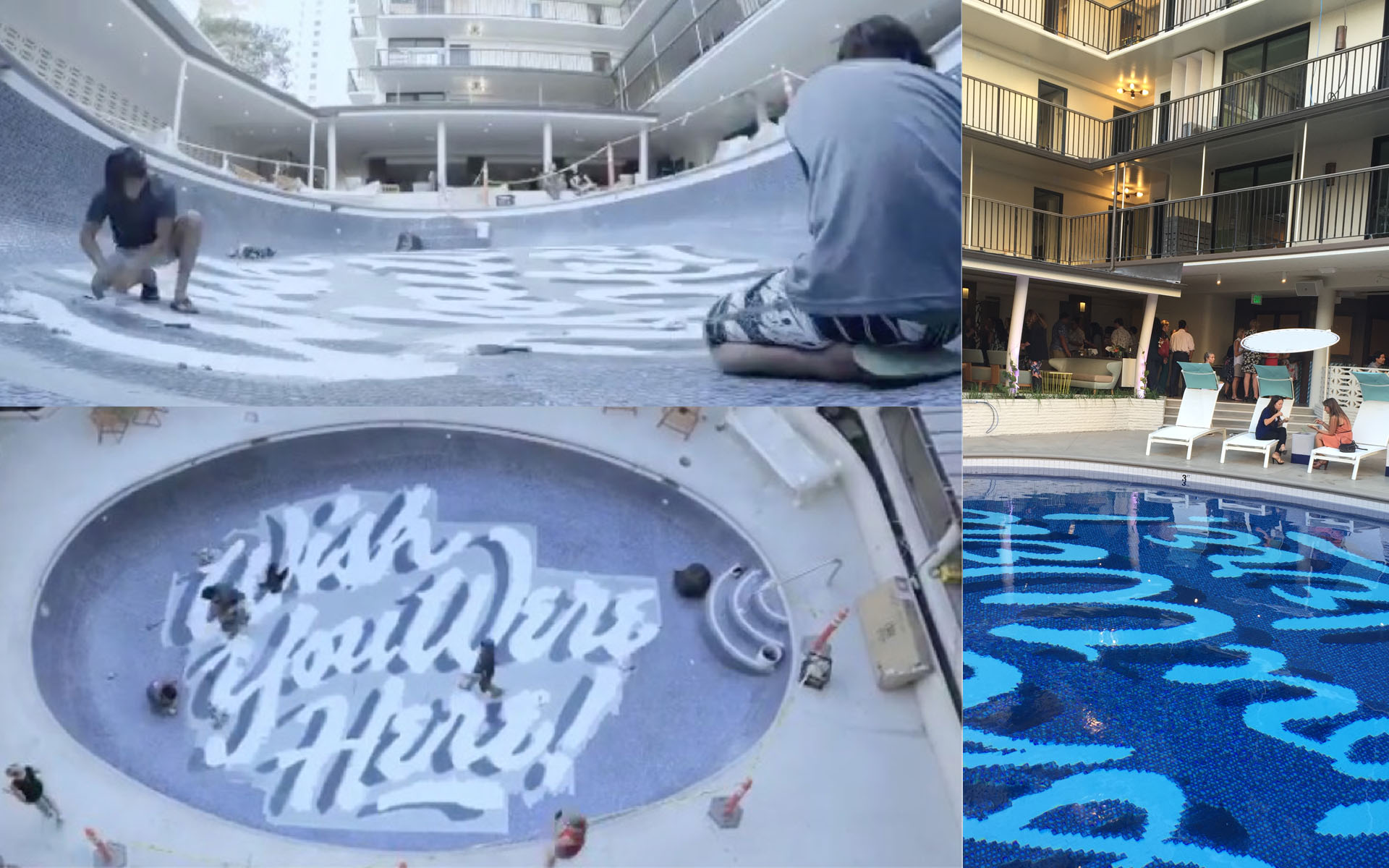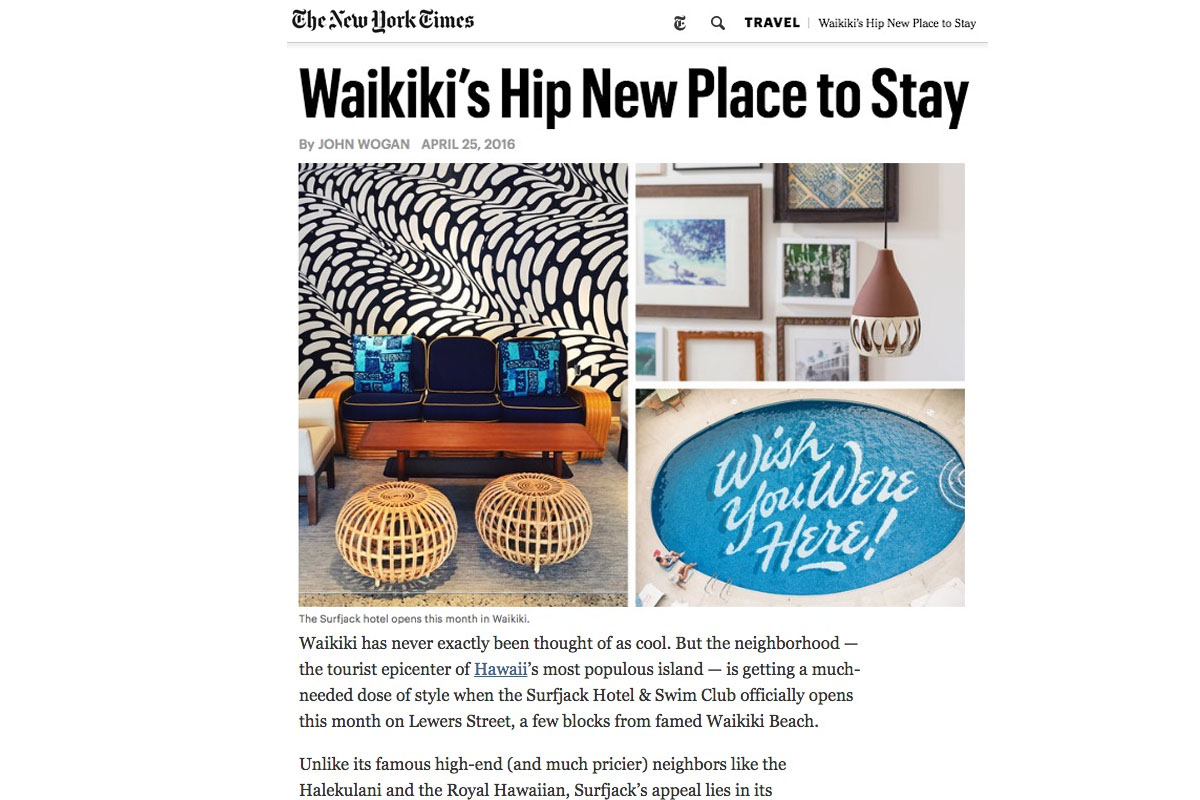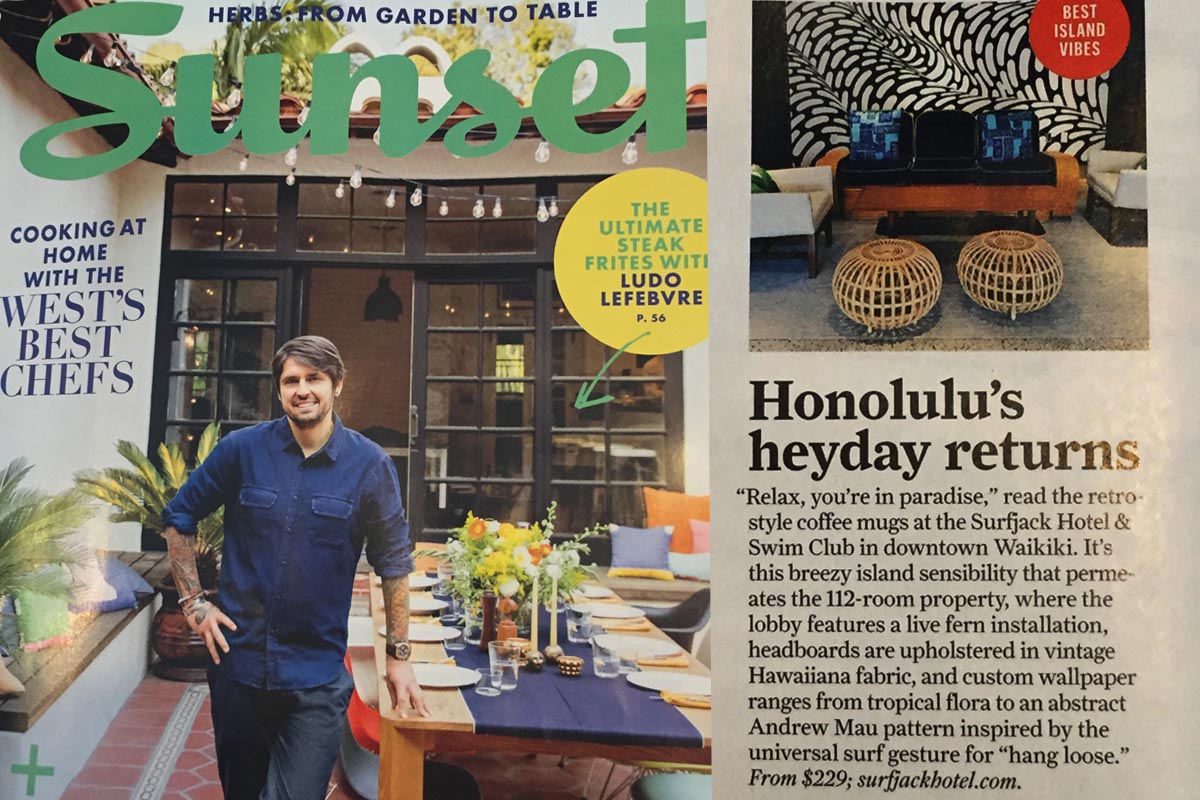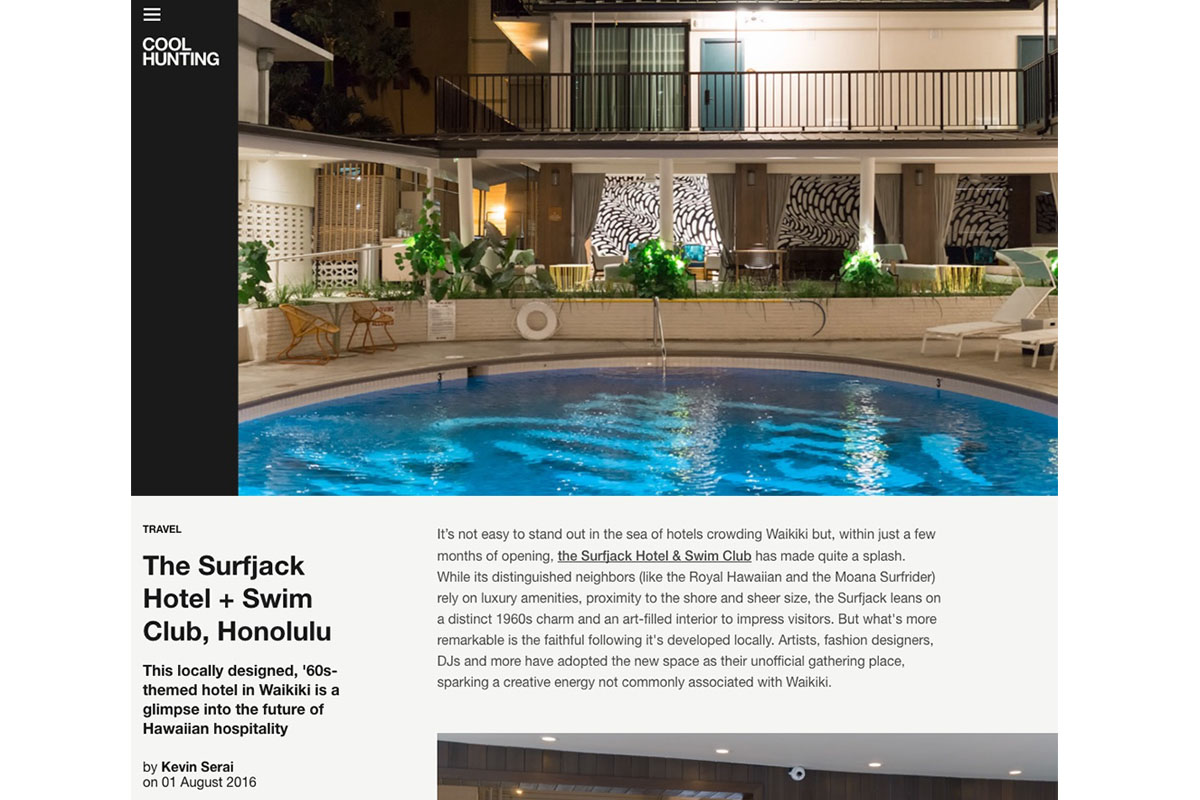 For the full lowdown, hop on over to check out our Surfjack Hotel & Swim Club case study.